Weddings are a time of great celebration and enjoyment. After all, two people are entering into a new phase of their lives together in the holy bond of matrimony. Of course, to make the event a really memorable one, you need to have the people you care about around you. For that, you need to invite them. Now, there is no reason why you should not make the invitations just as memorable as the wedding. Therefore, check out the following wedding invitation ideas
1. Wooden Invitations: These days, laser etching has become quite common. Therefore, you should certainly consider getting your marriage invitations etched on a wooden plane. You can be quite creative with the design. The invitations will have a sleek but warm appearance. Make the design impressive and people might even save the invitations long after your wedding day.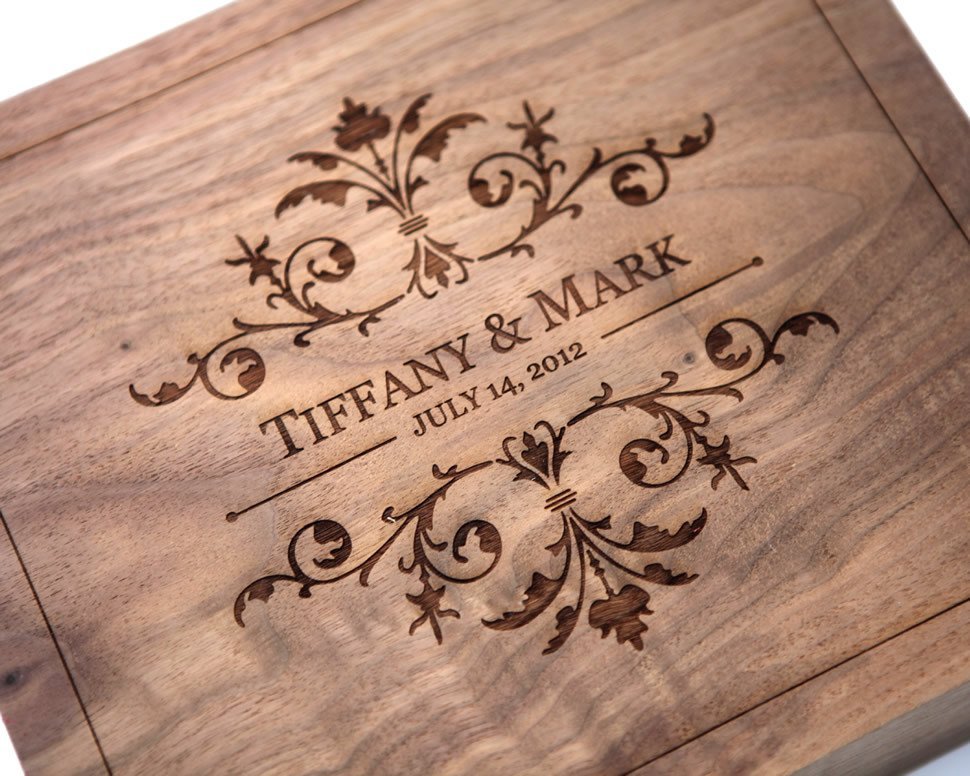 Image source : http://www.tab-art.ru/grav_wood/
2. Pop-Up Invitations : You may remember reading pop-up books when you were a child. You may even have sent pop-up greeting cards to your friends. This design aesthetic is quite enjoyable and you can certainly consider using them in your invitation. As a wedding card design, it will be unique and quirky.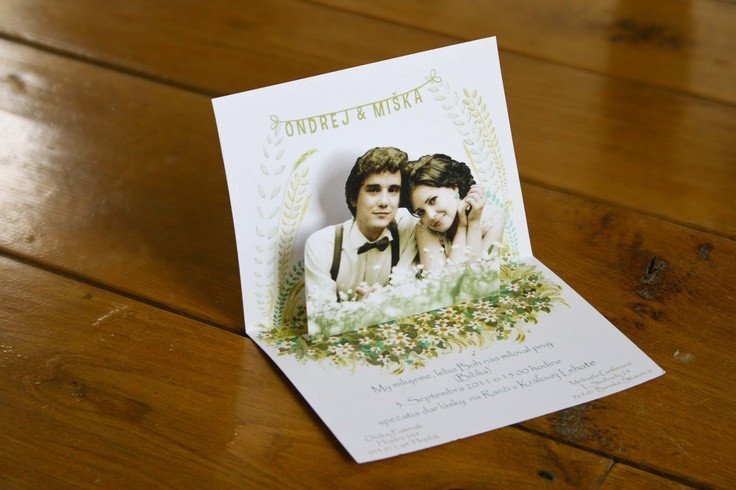 Image Source : http://sndclsh.com/wedding/pop-up-wedding-invitations
3. Scratch Card Invitations: Another interesting design aesthetic you can go for is scratch cards. They can add a hint of mystery to your marriage invitations. In this design, you can hide the important details of the wedding such as the place, the time and even RSVP details under a layer of silver foil.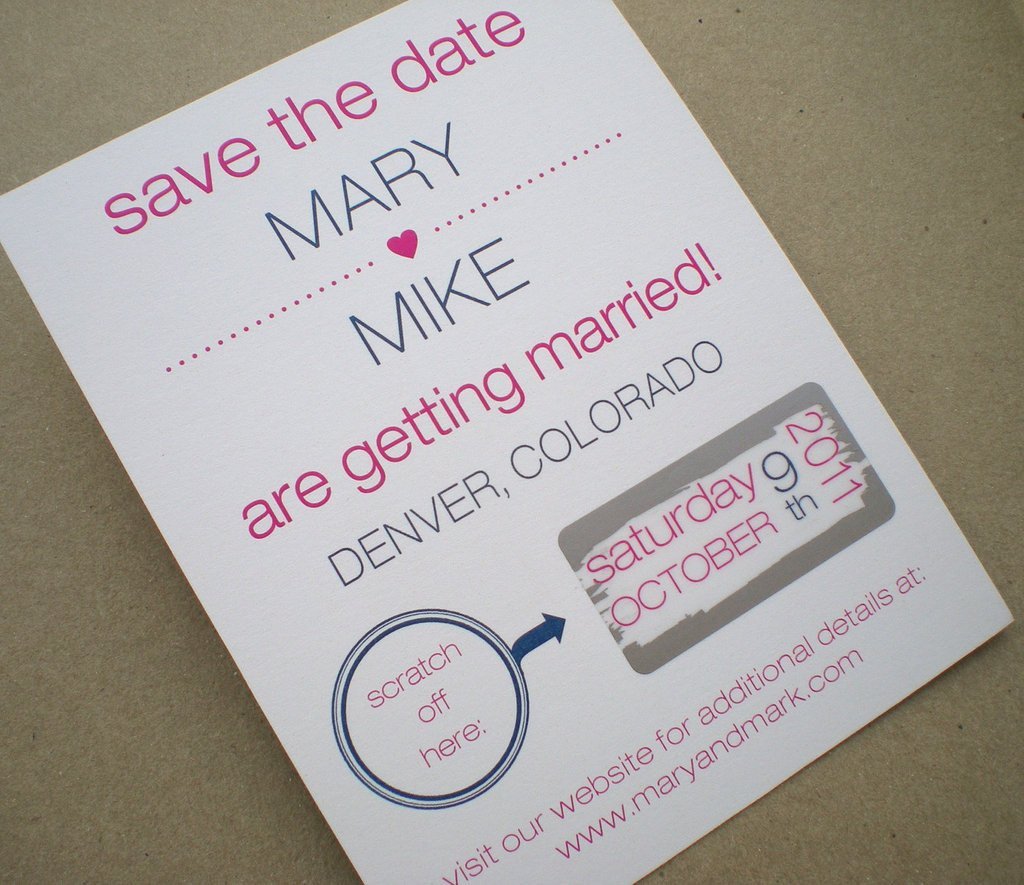 Image Source : https://www.onewed.com
4. Boarding Pass Invitations: This design will be particularly interesting if the wedding has been scheduled to take place in a different city or state. At first glance, these invitations look like boarding passes. However, a closer inspection can reveal them to be invitations or save the date cards.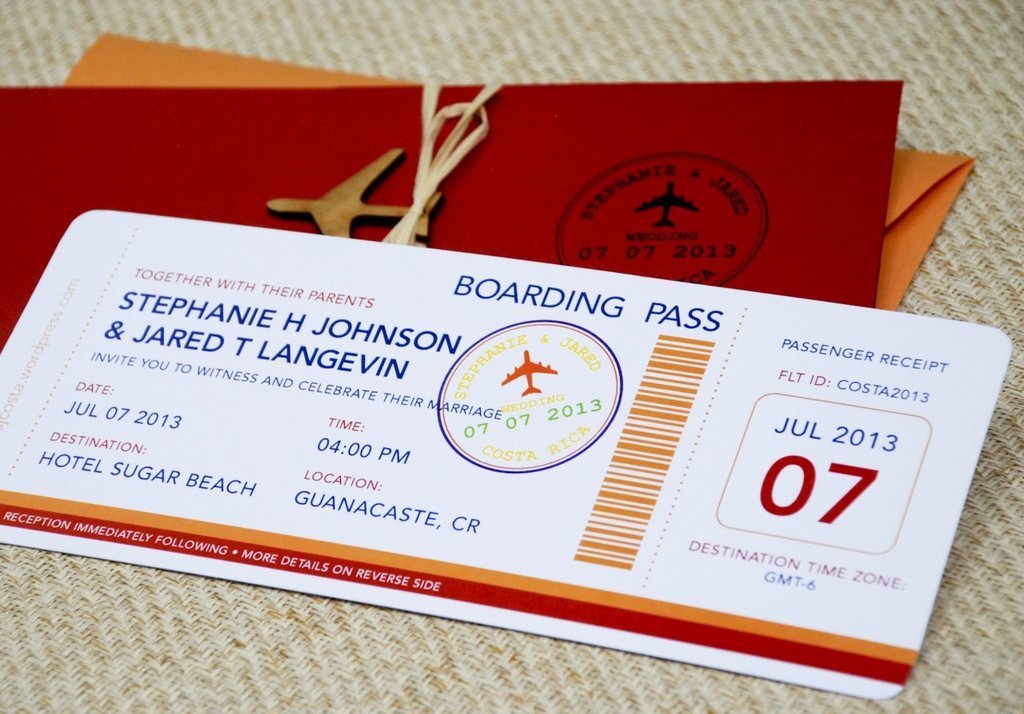 Image source: http://www.serendipitybeyonddesign.com
5. Handkerchief Invitations
There is no reason why your wedding invitation must be printed on paper. Cloth is another excellent choice. If you are using cloth, you can shape it like a handkerchief. You can make the design more attractive by using colorful icons and images on the cloth. In fact, you can even make a map your wedding's location to make it easier for your guests to find the place.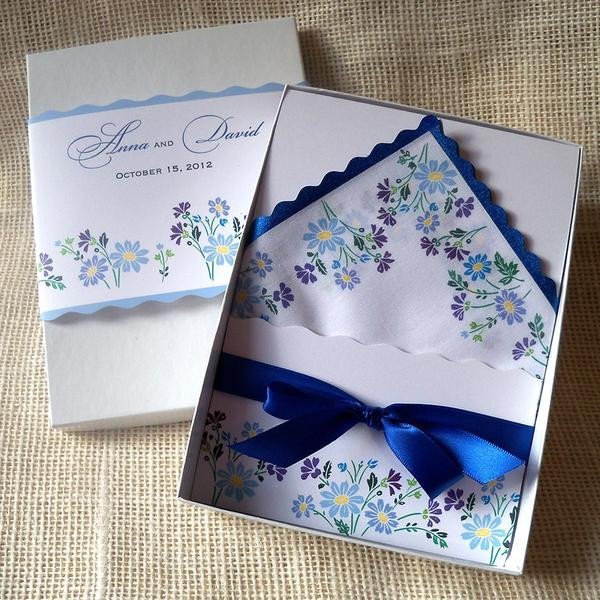 Image Source: https://www.artfulbeginnings.com
6. Engraved Invitations
For a formal but impressive kind of invitation, you can create engraved cards. You can choose from several material options for engraving on. Clear acrylic can be a good choice as it looks elegant and is inexpensive as well.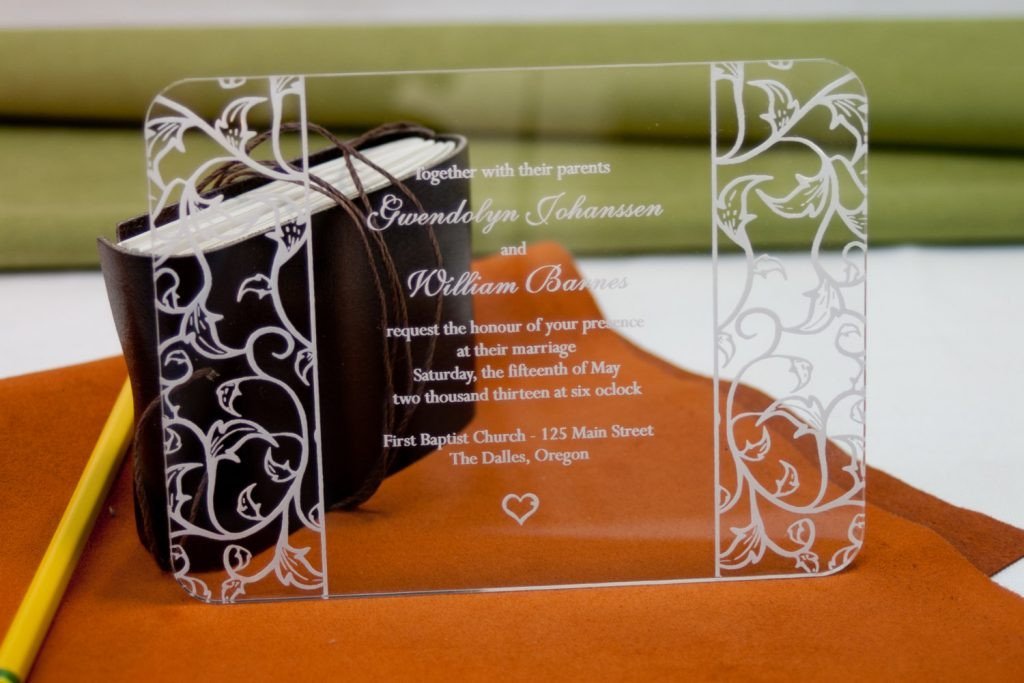 Image Source : http://weddinginvitation.surfing-dormouse.com/
 7. Movie Ticket Invitations
If both the bride and groom love the movies, this can be a fantastic choice, especially in save the date cards. This design needs to be executed in a manner similar to the boarding pass invitation.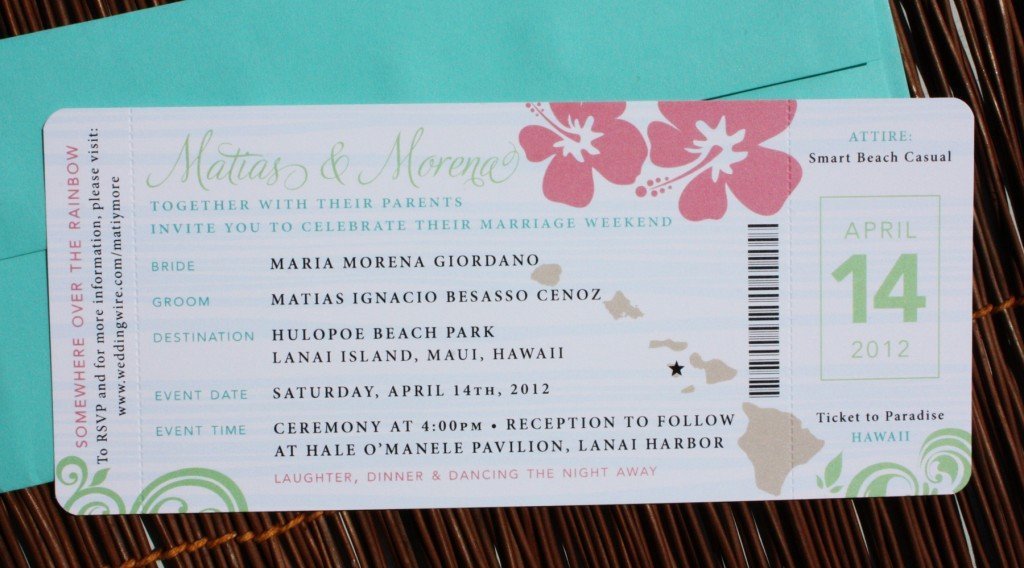 Image Source :http://ctsfashion.com/movie-ticket-wedding-invitation-template/
 8. Chocolate Box
Traditionally, sweets are often sending with the wedding cards. So, why don't you send some chocolates as the invitation itself? Available in varying numbers of chocolate pieces, these boxes will have a card on which details are written. The details can also be printed on top of the chocolates in edible ink.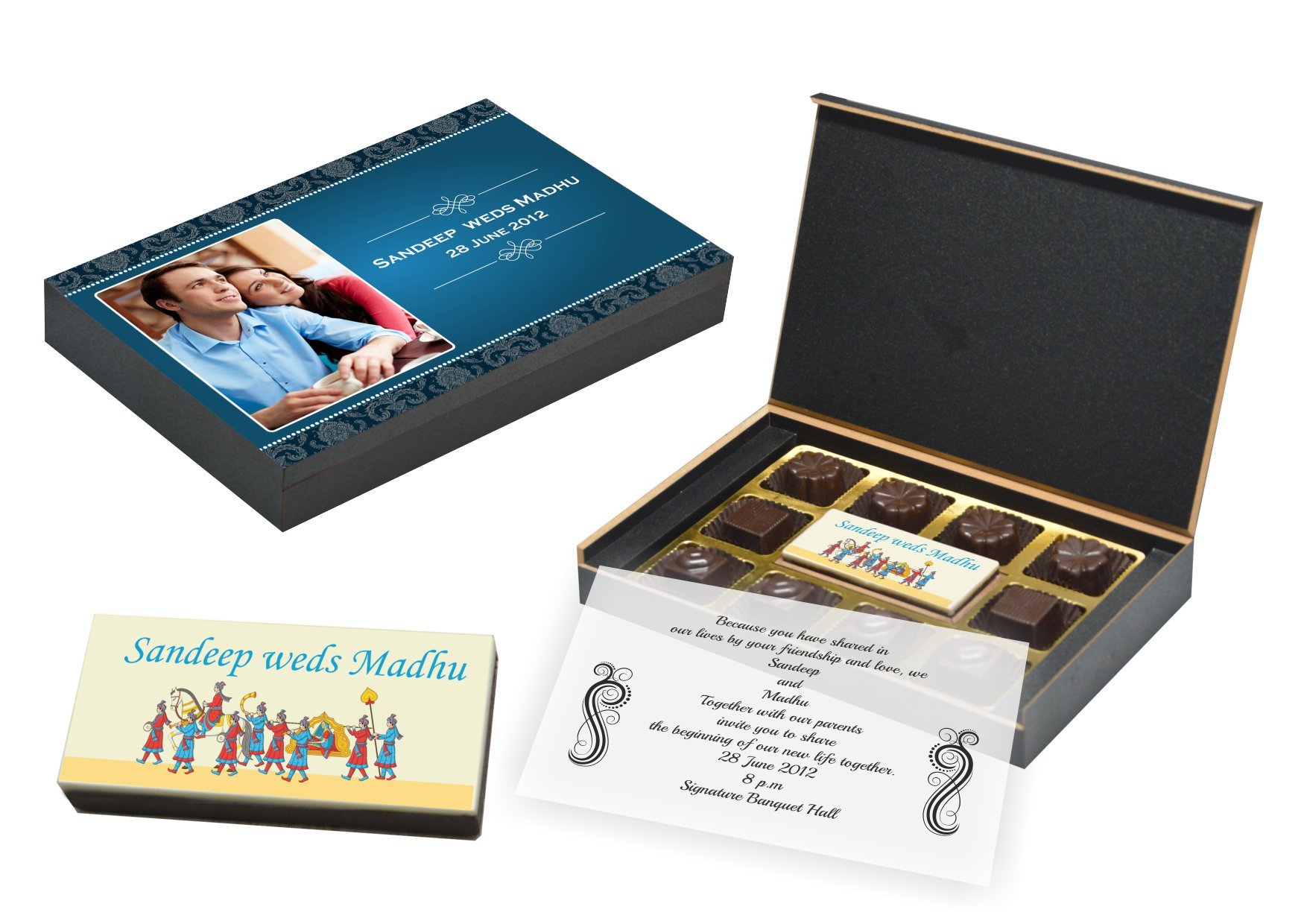 There are thousands of wedding card designs to choose from. However, you should try and choose a design that reflects the interests and the love of the couple.

YOU MAY ALSO LIKE TO READ