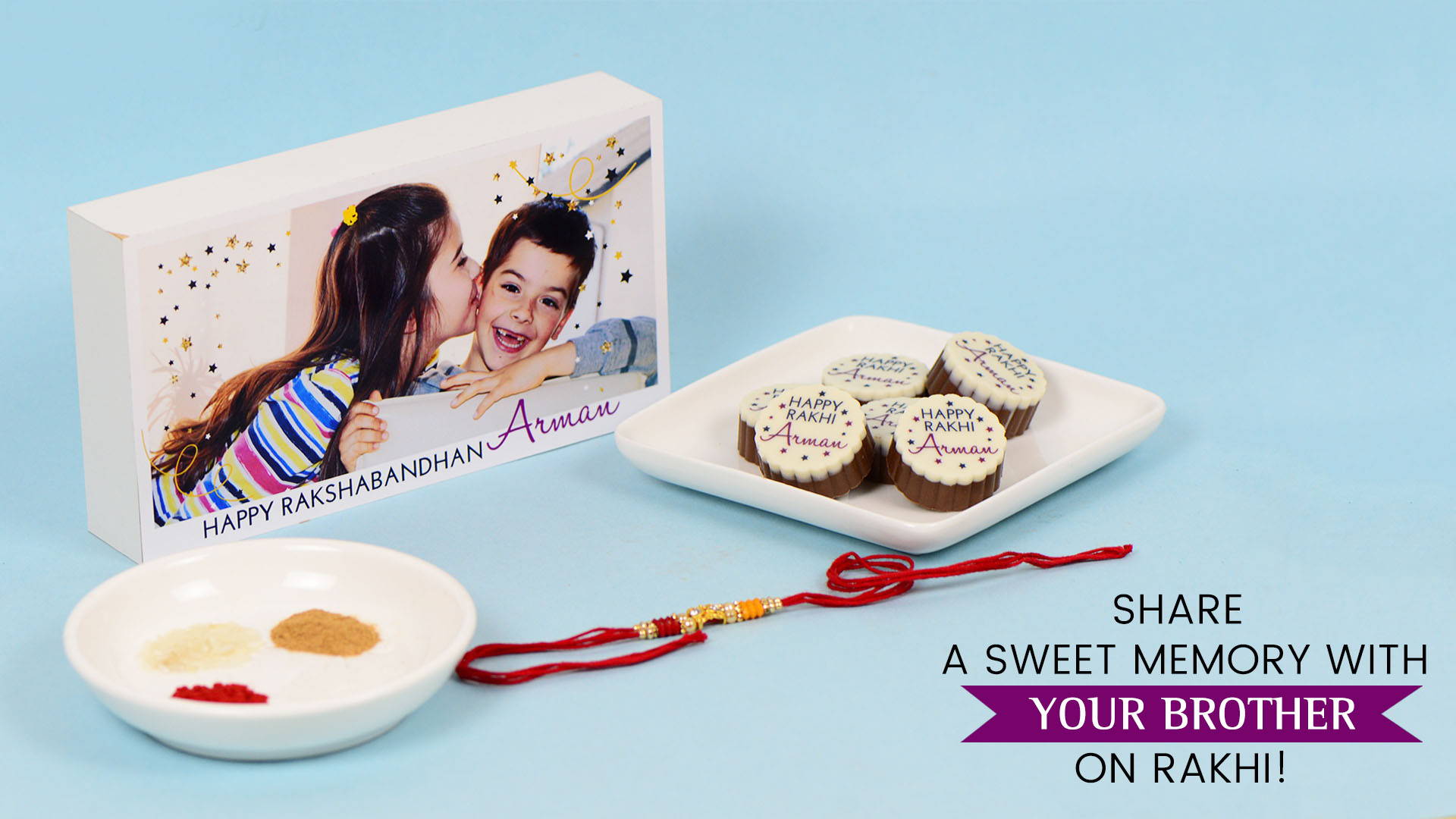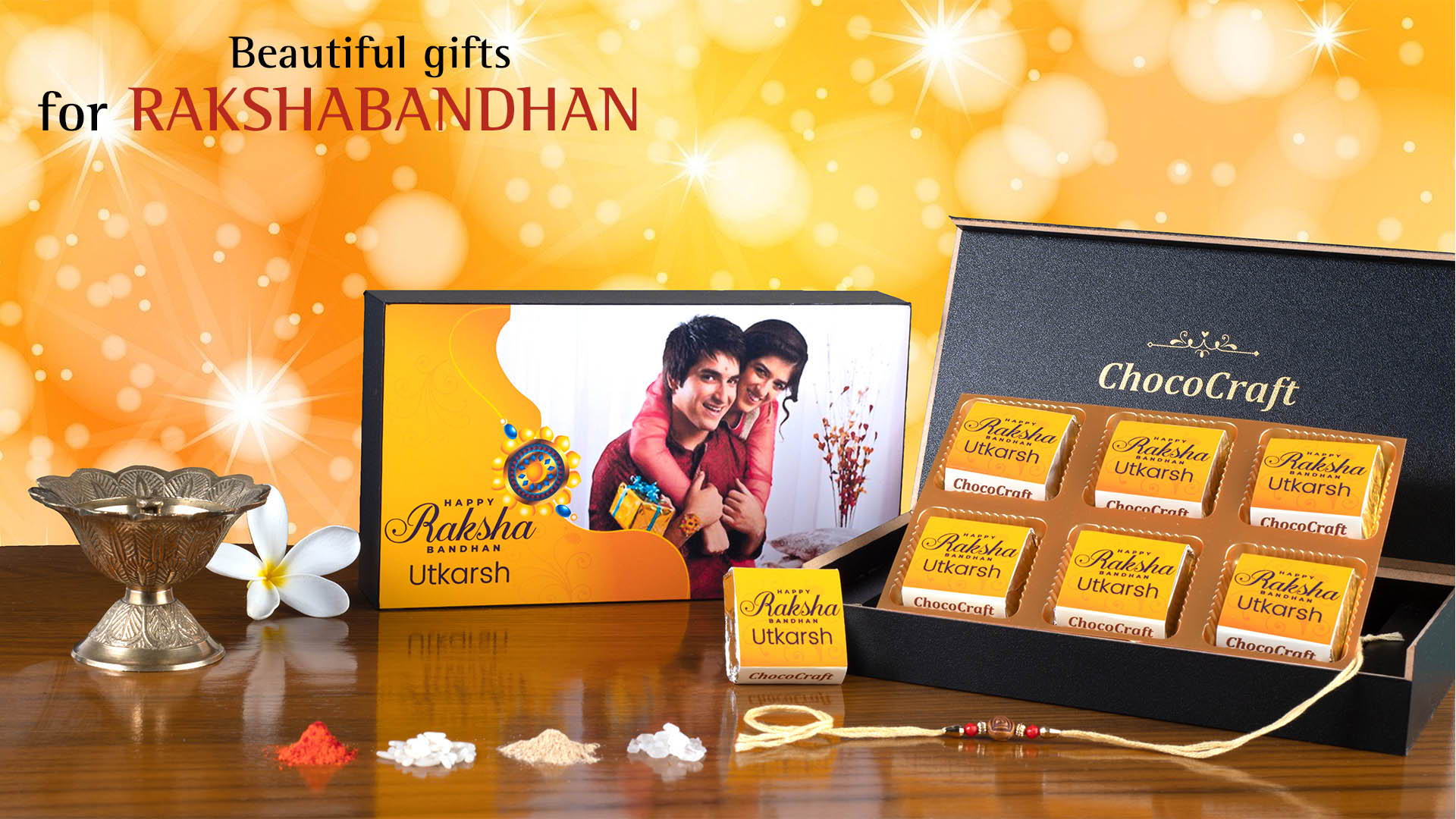 Free Delivery Across India
---
---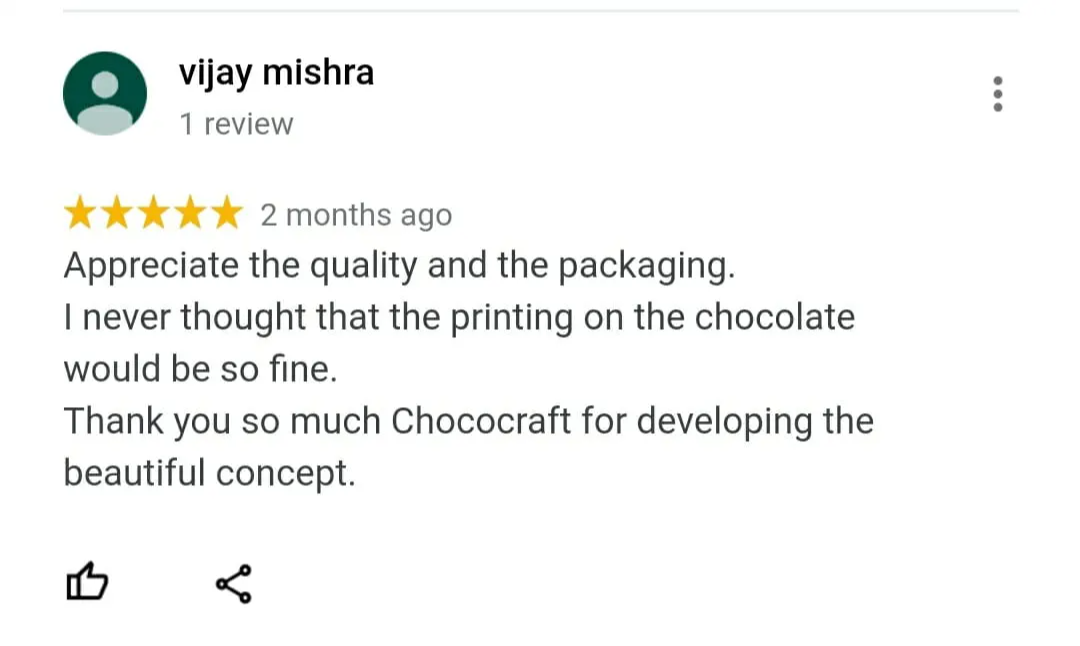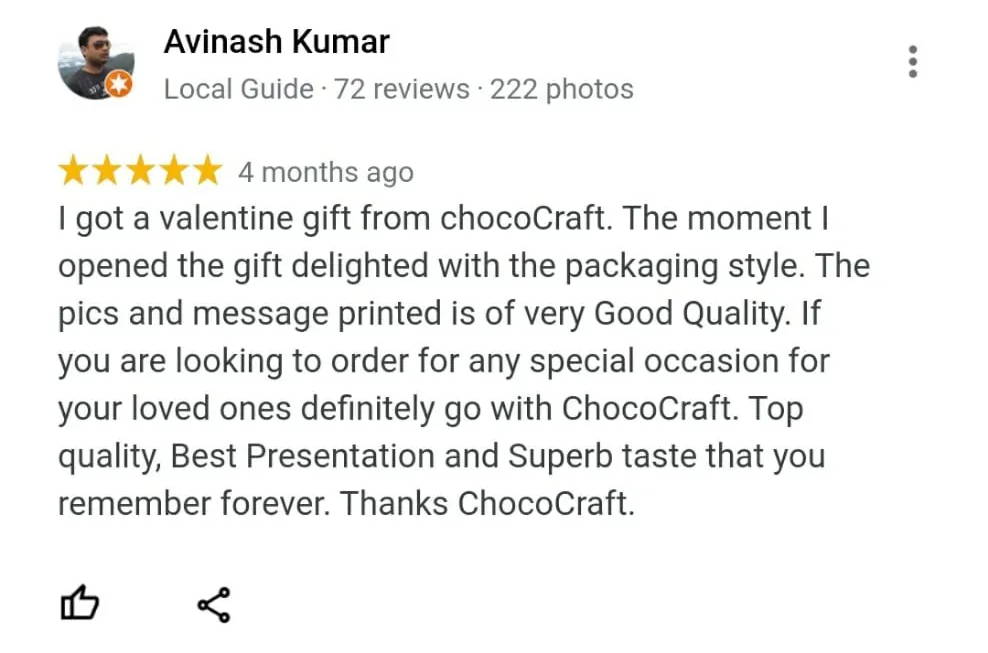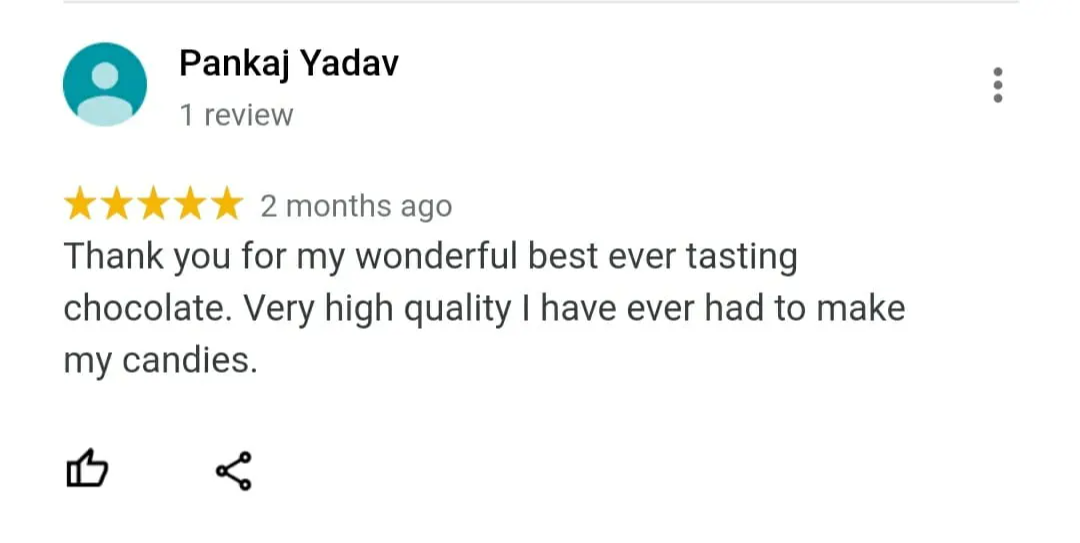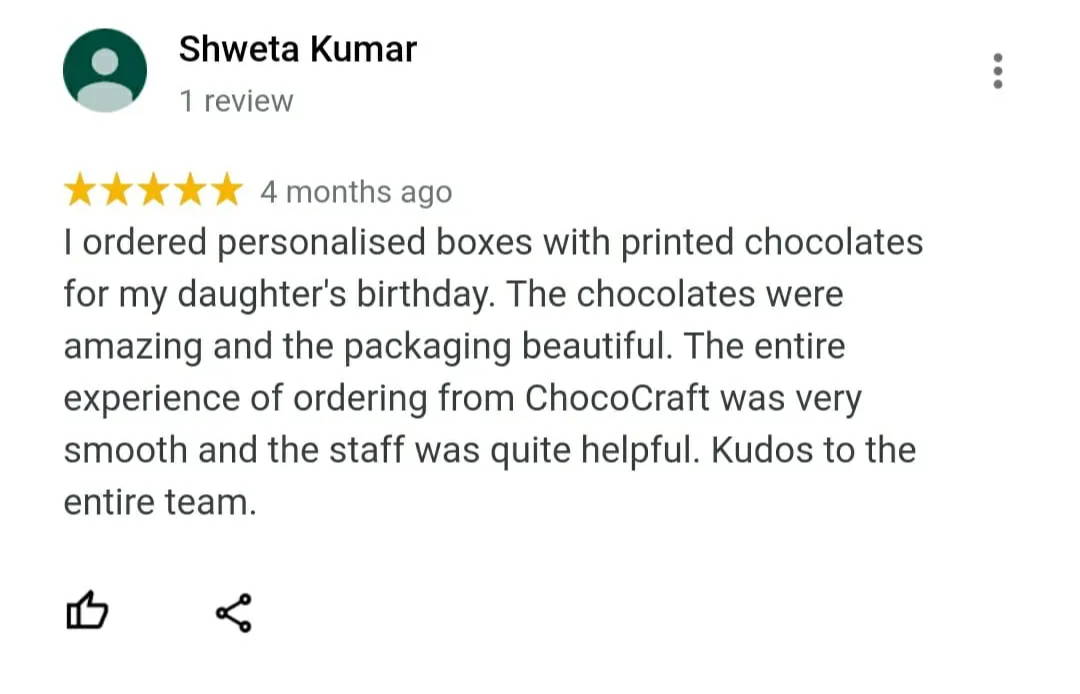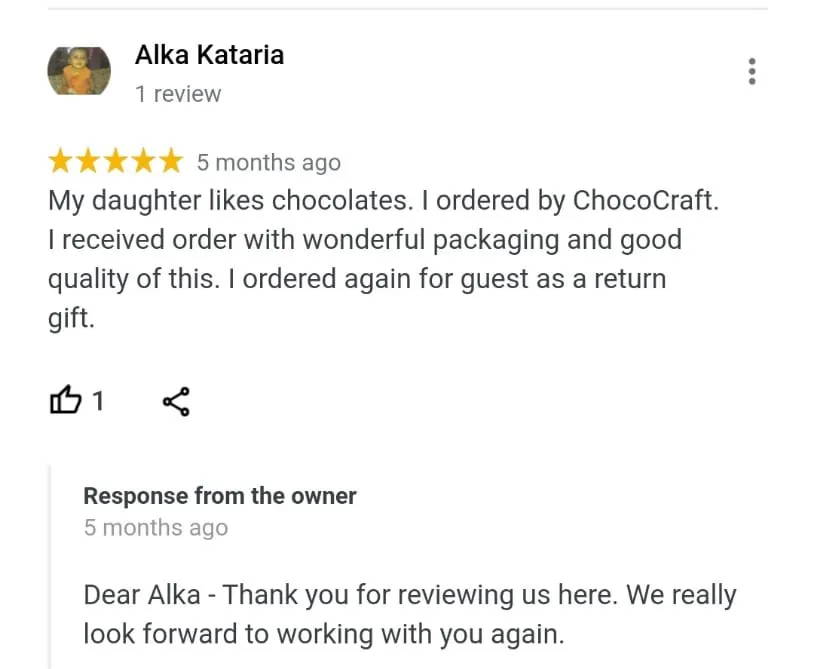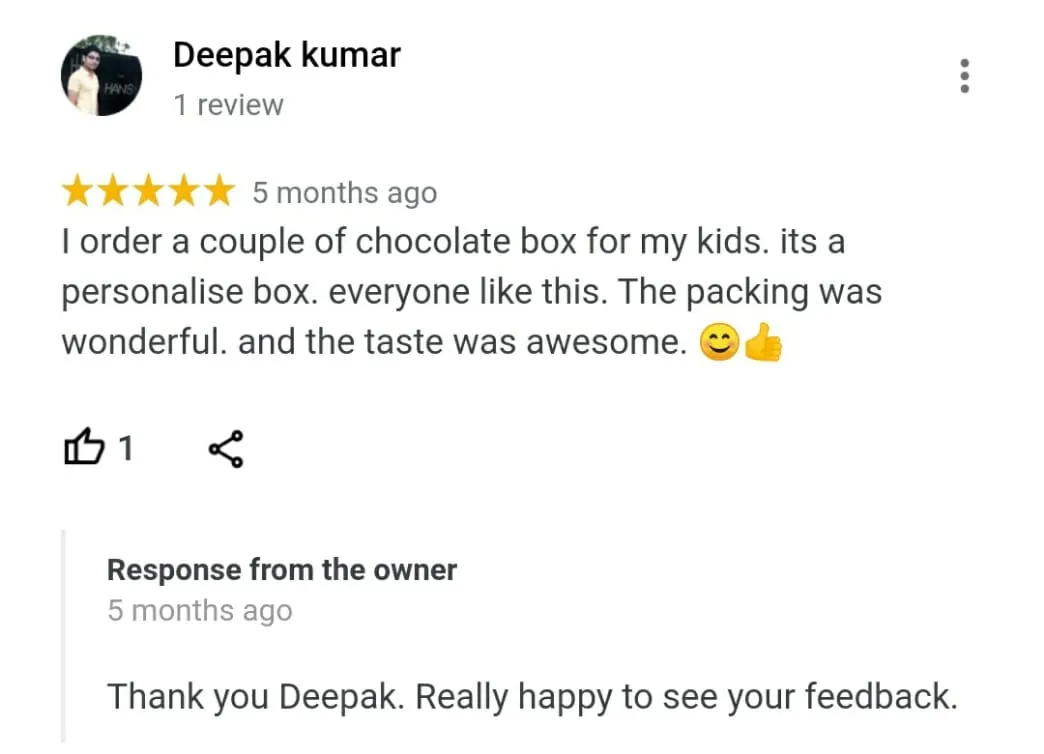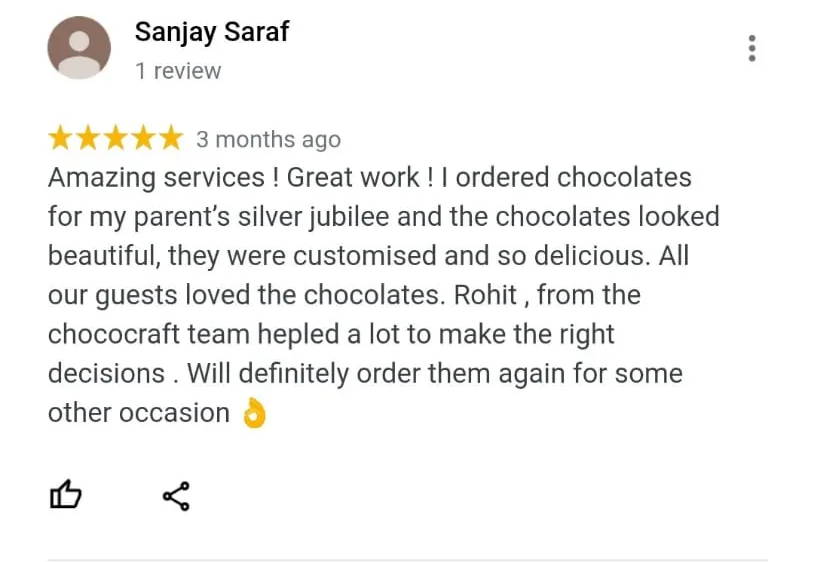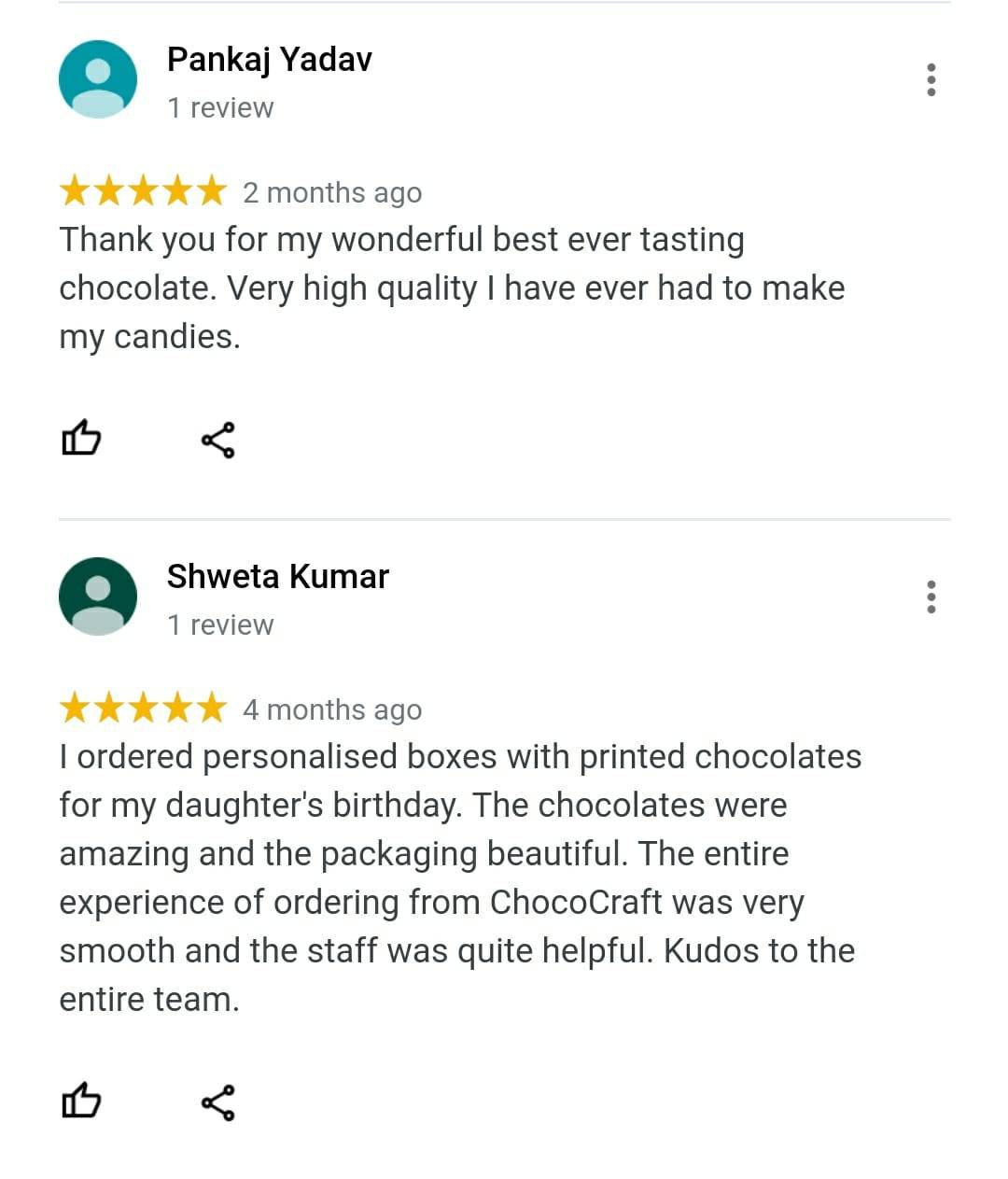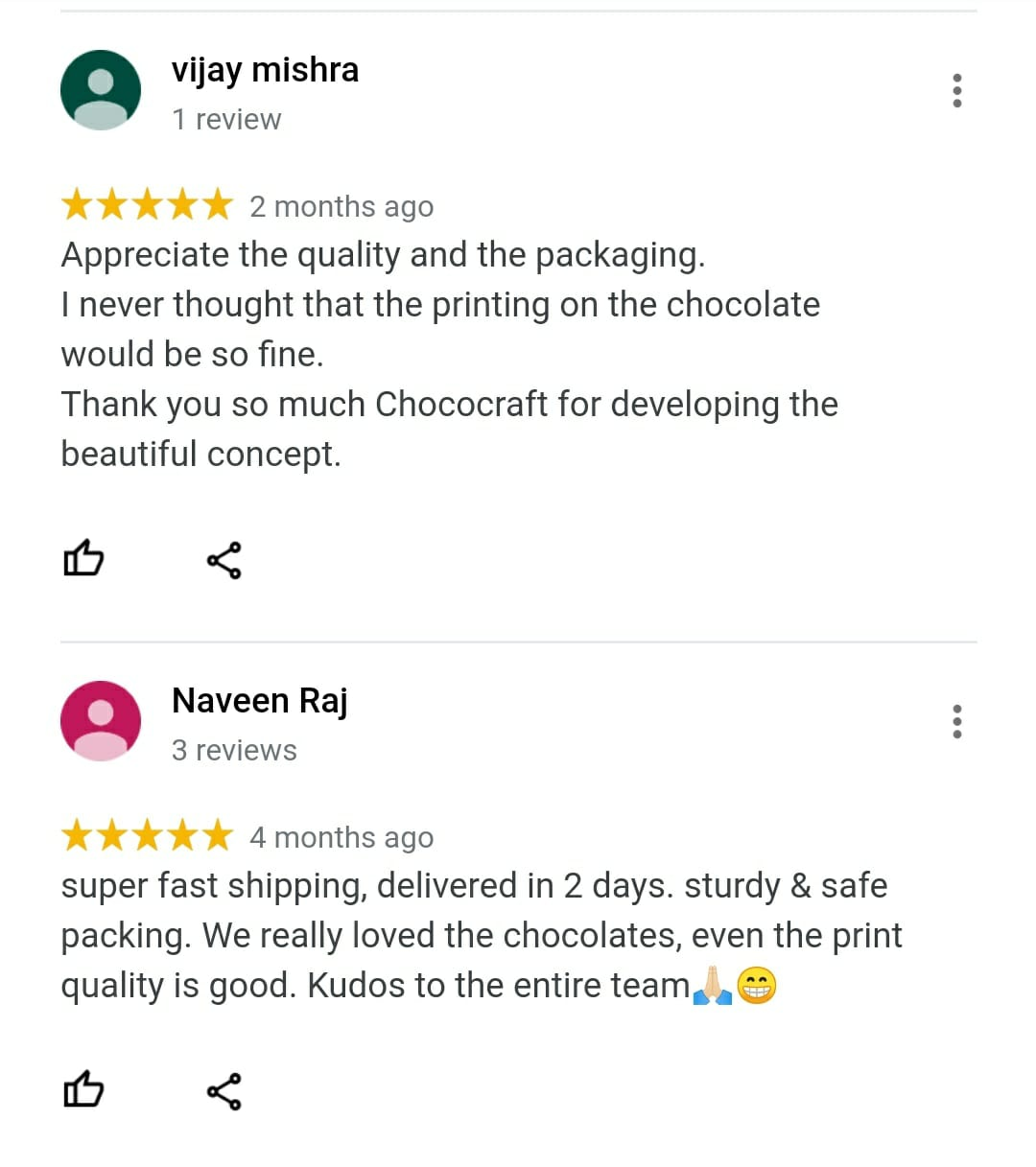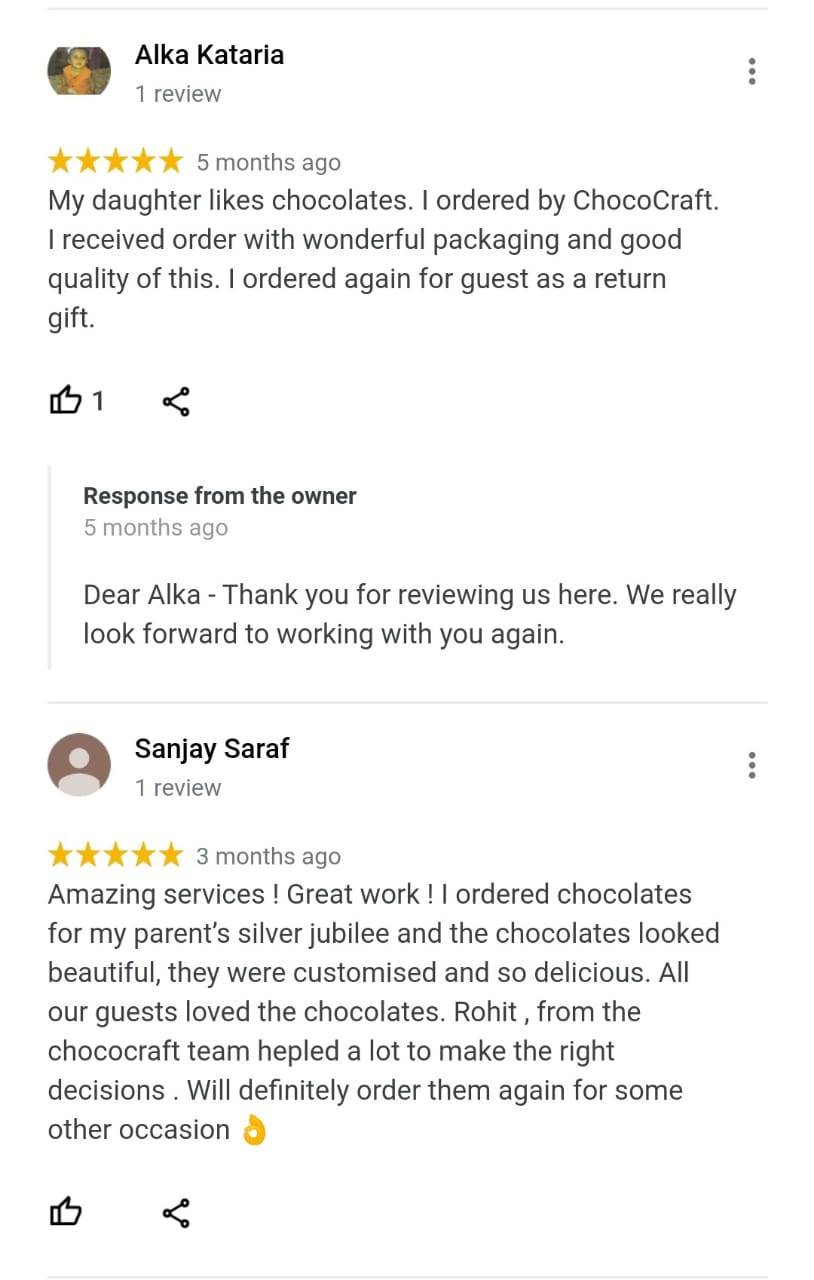 Customized Rakhi Gifts Online
Along with Rakhi comes the joy and excitement of exchanging gifts. Are you out of raksha bandhan gift ideas? Unable to buy rakhi for your brother so want to send rakhi online? Or are you searching for cool raksha bandhan gifts online?
We at ChocoCraft have the perfect rakhi gifts for you. We make personalized gifts using chocolate. Our specialty is creating exquisite gift boxes by combining decadent chocolates and beautiful photographs. Printed chocolates are our forte.
We have rakhi special boxes which make great gifts for raksha bandhan. Our customized gifts are beautifully packed to reflect the festival. You can choose the design on the box. We have a wide variety of rakhi designs to choose from.
You can further customize it by having a photo of your brother or sister printed. The chocolates inside are also printed with the name of your sibling. A box of these is the best gift for sister on raksha bandhan.
The only thing better than rakhi is rakhi with chocolates, and these rakhi gift hampers from ChocoCraft are just the thing.
Order these special raksha bandhan gifts for brother online from the comfort of your home. We ship to all major cities in India free of cost, within just a week. The modern and tasty online rakhi store!
Rakhi Gifts from ChocoCraft
| | | |
| --- | --- | --- |
| For Recipients | Gift Types | Our Speciality |
| Chocolates with Rakhi for Brother | 6 Chocolate Box | Photo Chocolates |
| Brother & Sister Rakhi Special Gift | 9 Chocolate Box | Printed Chocolate Bars |
| Rakhi for Brother with Chocolates | 12 Chocolate Box | Personalised Box |
| Rakhi Gift for Brother | 18 Chocolate Box | All India Delivery |
| Rakhi Gift for Sister | Gift with Photo | Beautiful Designs |
What is Raksha Bandhan & Why is it celebrated?
The bond between brothers and sisters is simply unique. The rakhi festival celebrates this very special bond. The expression "Raksha Bandhan," in Sanskrit, means, "the bond of protection, obligation, or care". Rakshabandhan is a festival celebrated mainly in India, which signifies the bond between a brother and his sister.
On this day, sisters of all ages tie a talisman, or amulet, called the rakhi, around the wrists of their brothers. A rakhi bracelet is usually made from some form of red and gold threads interwoven together. Nowadays they often have beads and stones woven in as well and are sometimes made with silk strands.
This talisman is supposed to protect the brother from any harm that may come his way. In return, sisters receive a gift from the brother, and he also vows to protect her from all harm. Nowadays, even sisters offer gifts to their brothers.
It is a festival of love and joy between siblings. It celebrates the eternal and undying love they hold for each other. This festival is celebrated on the last day of the month of Shraavana according to the Hindu calendar.
Raksha Bandhan Gifts Online
Nowadays, many girls and women choose to buy rakhi online. There is a greater collection of raksha bandhan gifts available online than in the local markets. A variety of rakhi gift ideas can be found by browsing through various websites.
Some websites also allow you to mix and match different patterns and colours. You can buy rakhi gifts online from the comfort of your homes within just a few minutes. A few clicks are more than enough to send rakhi online.
Rakhi purchase online can also be cheaper. As you buy your rakhi for raksha bandhan directly from the source, you eliminate the middlemen and subsequent expenses incurred. Many websites, like ChocoCraft, offer free shipping as well.
Online rakhi delivery has become convenient as well. More often than not, siblings stay miles away from one another.
Rakhi online order makes it possible to send a rakhi to your brother even if he stays in another country. Brothers can send their rakhi special gifts to their sisters staying far away as well. Raksha bandhan online shopping has increased in these days.
Whether you want rakhi gifts for brother or rakhi gifts for sister, buying online is the smart choice.
Customized Gifts for Raksha bandhan
It has now become the trend to customize to personalize. When you personalise a gift, it shows that you care. It is possible to customize a whole lot of stuff these days.
Clothes can be personalized with custom messages and photographs. Get a cute photo with your sister printed on a t-shirt and gift her one of the most amazing raksha bandhan gifts for sister. It's possible to have your photo printed on other items like coasters, mugs, fridge magnets, key chains and so on.
It doesn't always have to be about pictures of you guys together. You can get gift items specially made to reflect your sibling's favourite fandom as well.
Is she a potterhead? Gift her a time turner themed necklace. Does he absolutely love Game of Thrones? Gift him a GoT themed key chain. You can get these customised online quite easily.
If you're unsure of what to gift, rakhi hampers are a great idea. Simply put together a basket of your sibling's favourite things. Include everything from food to clothes. It will light up their face, and without burning a hole in your pocket. For an added touch, you can throw in some custom printed chocolates from ChocoCraft!
Best Ideas for Rakhi Gifts
Rakhi shopping is a tough task, and everyone wants to buy the best rakhi gift. These days, people are moving away from the traditional gifts (clothes, jewellery) and towards innovative and creative gifts.
A cool gift idea is matching t-shirts. So you can buy a t-shirt for your sister which says something like this girl's got the most amazing brother! , and it's counterpart for you. So cheesy, and yet the best rakhi gift for sister!
If your sibling stays far away, the best gift would be to surprise them with a visit. They won't expect it at all, which is what makes this the best of all gifts. Imagine the look on their faces when they see you completely out of the blue at their doorstep!
Books make excellent gifts as well. When you gift a book, you share your innermost thoughts with that person. And who better to share than the person you grew up with? If you can get an author autographed copy, nothing like it. Books make great kids rakhi gifts as well.
At the end, what the gift is hardly matters. It is the sentiment that counts. No matter what you gift your sister; she's always going to love you. And your brother will protect you, come what may!
Best Rakhi Gifts India
Raksha Bandhan is a festival that celebrates the bond between brother and sister. The word "Bandhan" itself signifies a bond that is filled with love, memories and a promise of protection by the brother towards his sister. Raksha Bandhan is special as it strengthens the bond between siblings. You may fight for the whole year, be in different cities or even countries, but Raksha Bandhan is one day where you strive to see the smile on the face of your sibling. That is why Rakhi gifts for brothers and sisters have always been important. Giving gifts is a way of expressing love and showering affection. While there are a lot of gift options, the most beautiful Raksha Bandhan gift can only be the time taken out for your sibling.
Personalized Rakhi gifts are the best way to express your feelings for your sister or brother. Chocolates are the best gifts that can be given to your sister or brother for Raksha Bandhan. Chocolates are liked by all and are delicious to the last bite. With chocolates you can never go wrong and we are sure that your sibling will definitely like these as Rakhi gifts.
With ChocoCraft, we manufacture chocolates with a twist. Chocolates can be completely personalized with printing done on them in edible ink. You can choose from a whole variety of chocolate flavours and designs or even customize your own. Printed chocolates are very unique Raksha Bandhan gift ideas as they signify the efforts you have taken to make the day special for your sibling.
You can opt for printing a cute photo of you and your sister on the chocolate or just an image of the Rakhi as well. All the prints are done in edible ink which means that you can enjoy the chocolates till the last bite and create wonderful memories for you together. You can even have a mix of printed and assorted chocolates to be given as Raksha Bandhan gifts. The chocolates are beautifully packaged in beautiful wooden boxes designed especially for you.
All our chocolates are made from premium quality ingredients and delicious till the last bite. The chocolate preparation is undertaken only after you place the order. This ensures that the freshest pieces are sent to you. Select your flavour from a range of options, send us the picture you want printed and we will do the rest for you. You can even print your heartfelt messages on the chocolate box itself. There is something about chocolates that makes it the most endearing and irresistible gift at the same time.
You can even place your order online through our online Rakhi gifts section. Browse through a variety of designs and flavours and select the one that is best for your loved ones. The entire process is absolutely hassle free and you can chat with our experts to mix and match a variety of designs. chocolates can be delivered to any address in India. This Raksha Bandhan, send a bond of love to your siblings. Contact us today to place your orders