Corporate Gifts | Business Gifts | Promotional Gifts in India
Are you looking for innovative corporate gift ideas for a promotional event? Do you want interesting business gifts for clients? How about a new concept for gifts for employees? At ChocoCraft we specialize in creating customized corporate gifts with chocolate gift boxes which are the best business gifts for any event. Our special offering is chocolates with corporate logo printed on them in edible ink creating an impressive promotional gift!
---

These delicious chocolates can have any corporate logo printed on them in bright vivid colours making them very attractive promotional gifts. The colors used for printing on the chocolates are completely safe for consumption and conform to the highest international standards.
---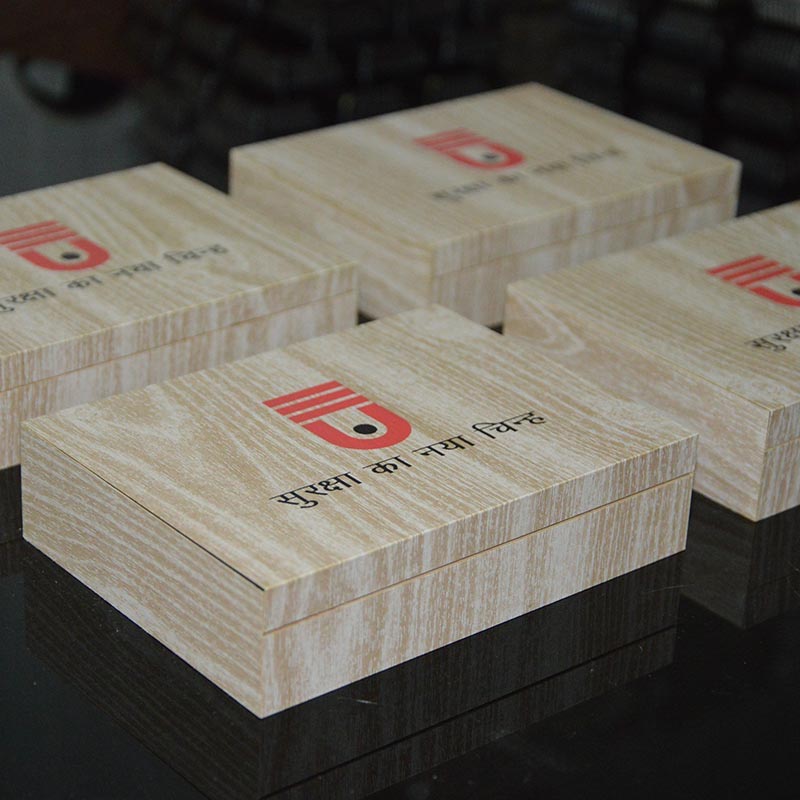 We print your corporate brand not just on the chocolates but also on the gift boxes themselves. If branded promotional gifts are what you are after you can't find a corporate gift idea more unique than this. They work very well as gifts for clients as well as employees!
---
Message/Greeting in each Corporate Gift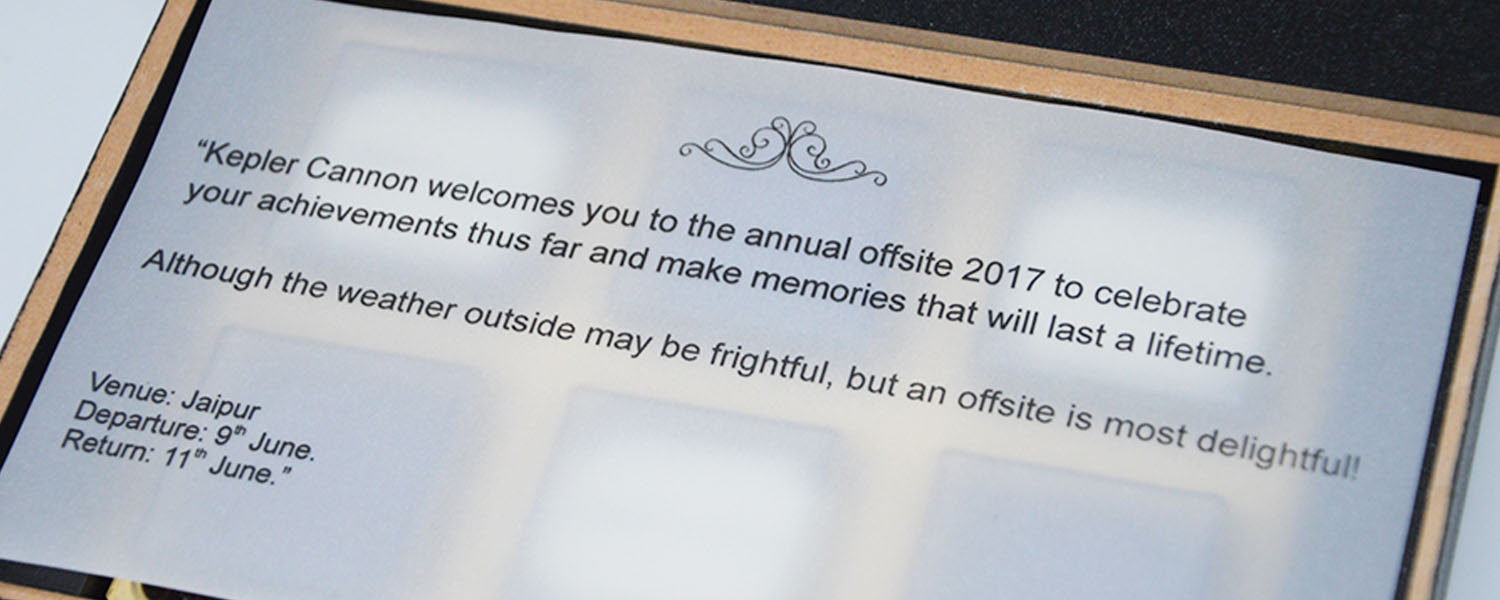 You can also choose to enclose a message for the recipient in each gift box. This can be a holiday greeting if the boxes are corporate christmas gifts or any other message as is appropriate for the occasion.If you put it all together, they surely become the best corporate gifts for any occasion or event.

---
The 2 chocolate box can have either have 2 chocolates or a printed chocolate bar. It is very popular choice as a promotional gift.These gift boxes have often been used as promotional giveaways at exhibitions or tradeshows. They are equally effective as corporate giveaways at a product launch!
---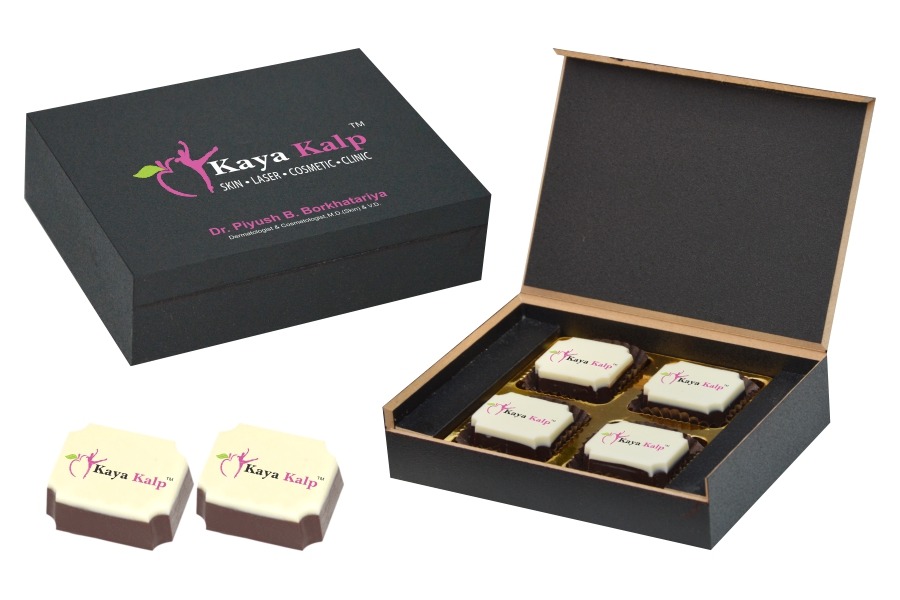 Our 4 chocolate box can also feature 4 chocolates or a chocolate bar. It is a popular choice for marketing gifts. It can be given as a corporate gift for employees or a business gift for clients. They can also be considered if you are exploring corporate giveaway ideas. We also make personalized business gifts with name and photo of the recipient printed on box & chocolates.
---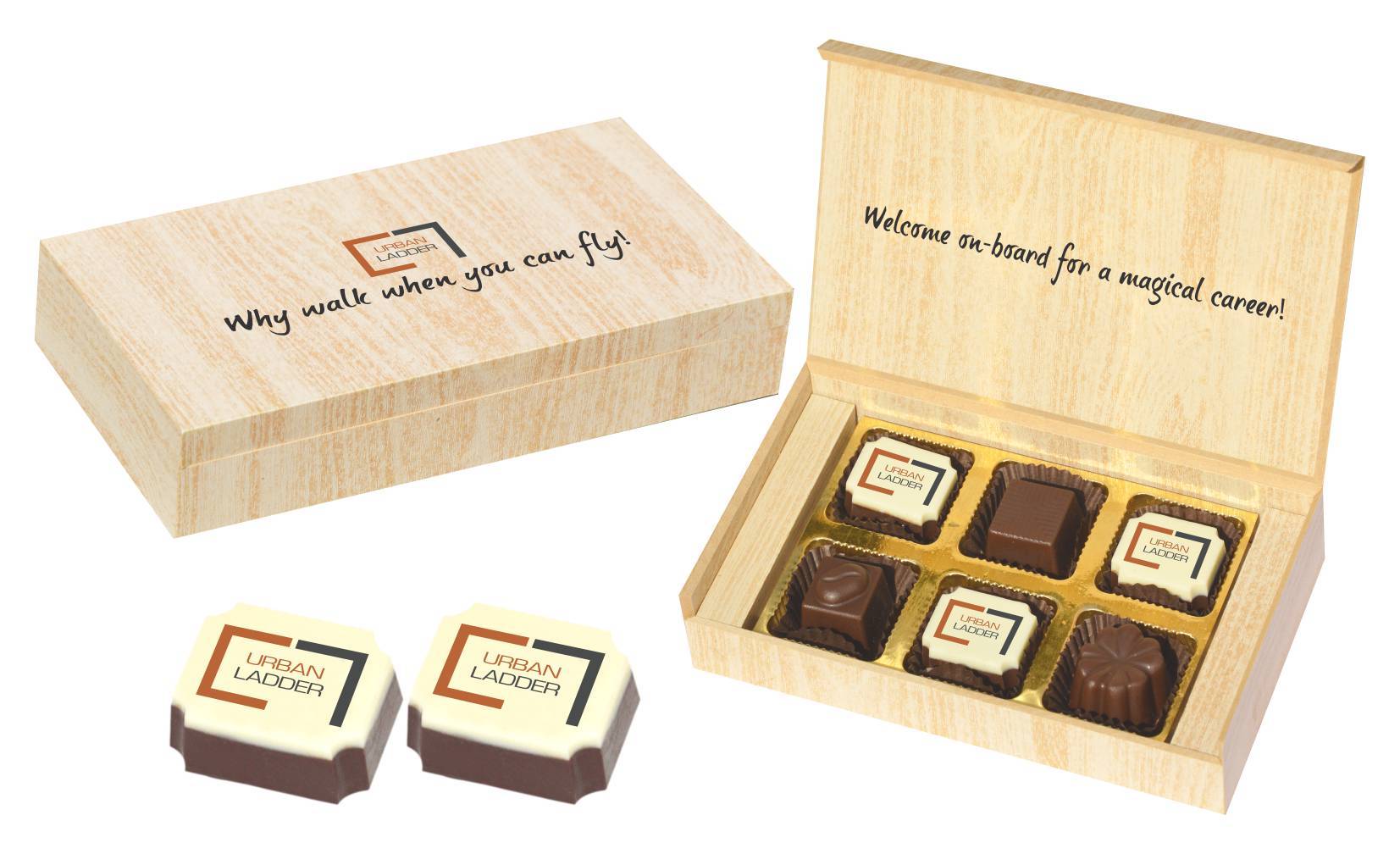 The 6 chocolate box is frequently sought as corporate gifts for employees. It can have a combination of printed and non printed chocolates. These boxes can also be created as personalized gifts for employees with each gift box personalized for the individual recipient making it the best branded gifts.
---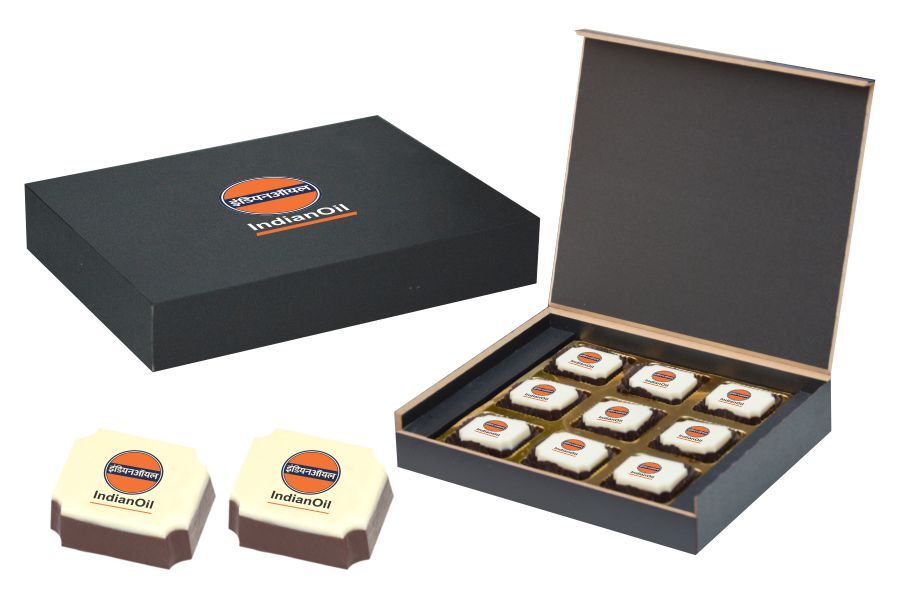 The 9 Chocolate box works as a great option if you are looking for gifts for clients. The decision of choosing corporate gifts for clients is very important in most organisation because the success of any business hinges on having a pleasant relationship with clients. Corporate giveaways for clients must be carefully considered and this elegant 9 chocolate box is one of the best business gifts for clients.
---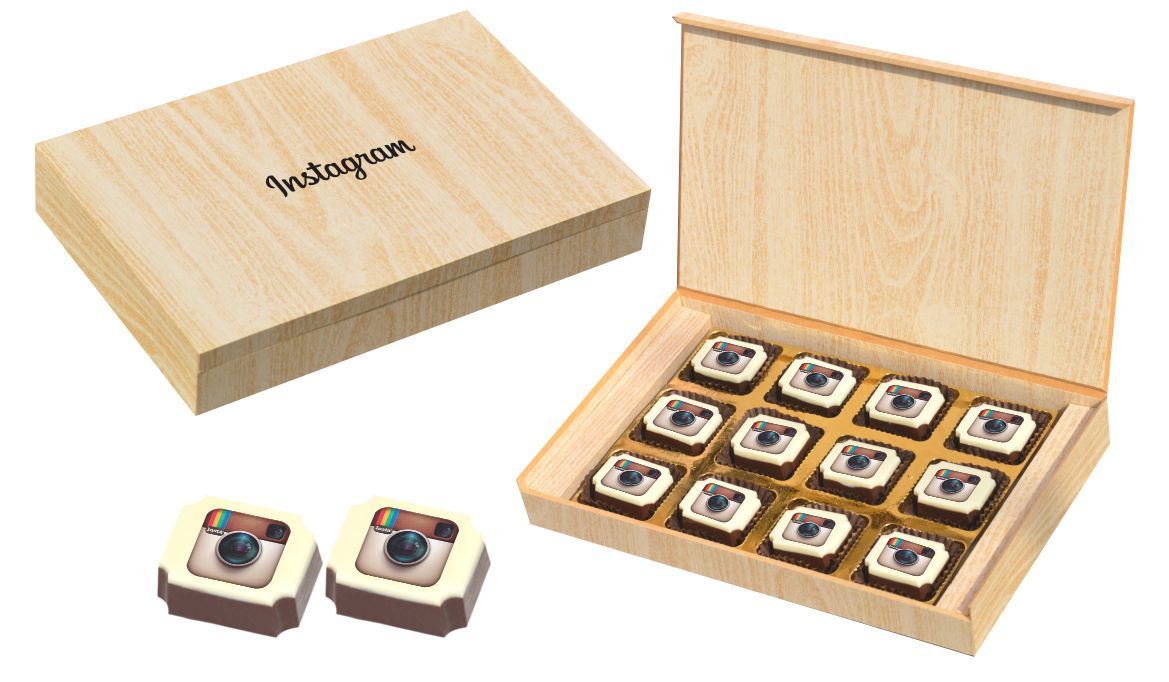 The 12 chocolate box is among our premium gift ideas. It is a sturdy yet good looking box and can be a good option in you are looking for corporate branded gifts. It is also a popular choice for corporate Diwali Gifts. Both the light coloured and black box are cool corporate gifts!
---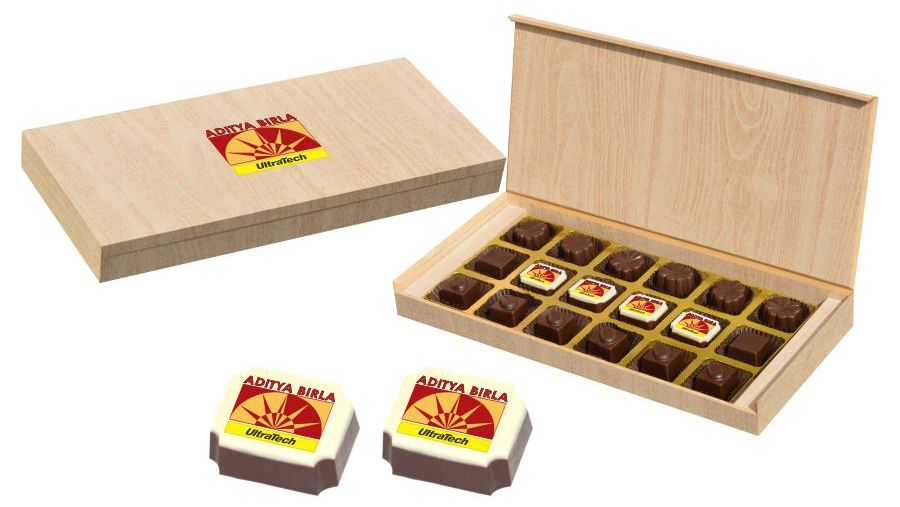 The 18 chocolate box is a great creative corporate gift. The box can have a combination of printed and non printed chocolates and can even have a chocolate bar in the middle. These gift boxes can be unique business gifts and will be surely be appreciated as gifts for corporate clients
---
There are many corporate gift suppliers in Delhi but you should try and find a reliable supplier for all your corporate gifting requirements. You can also find most corporate gift items with price online in India.
Wholesale corporate gifts are in great demand all over the country. In the north, the industrial sector has a major presence in the Delhi, NCR region. Corporate gifts in Noida are gaining popularity and most businesses gift their employees and cleints on diwali. Similarly companies are always looking for corporate gifts items in gurgaon where a lot of MNCs have their presence.
ChocoCraft is the leading Corporate gifts manufacturer in Delhi, Gurgaon. Noida and supply products across the country. We have clients in Mumbai, Bangalore, Hyderabad, Kolkata & Chennai and other cities in India.
Customized Chocolates is one of the most popular corporate gift ideas in India. It is always advisable to buy gifts from a promotional gifts manufacturer. We are a manufacturer & bulk supplier of corporate Gifts with a strong team. We have an inhouse printing facility, our designing team assures you of the best designs with branding solution for your promotional gifts.
ChocoCraft make curated gifts for all occasions like Corporate Gifting and Wedding Gifting in Delhi and supply across India. We also make Promotional products with logo chocolates in India.

For more information, please get in touch with us.