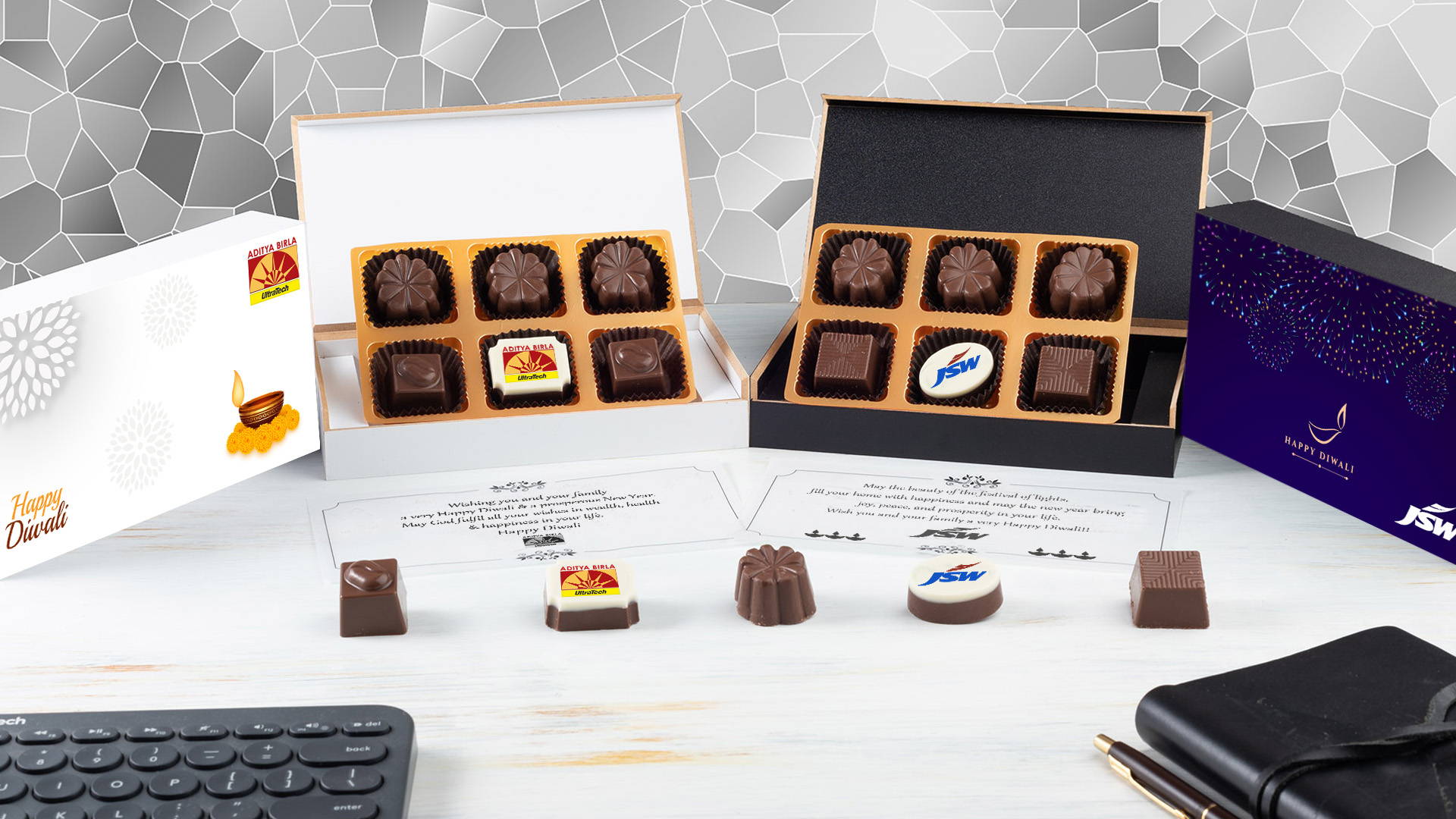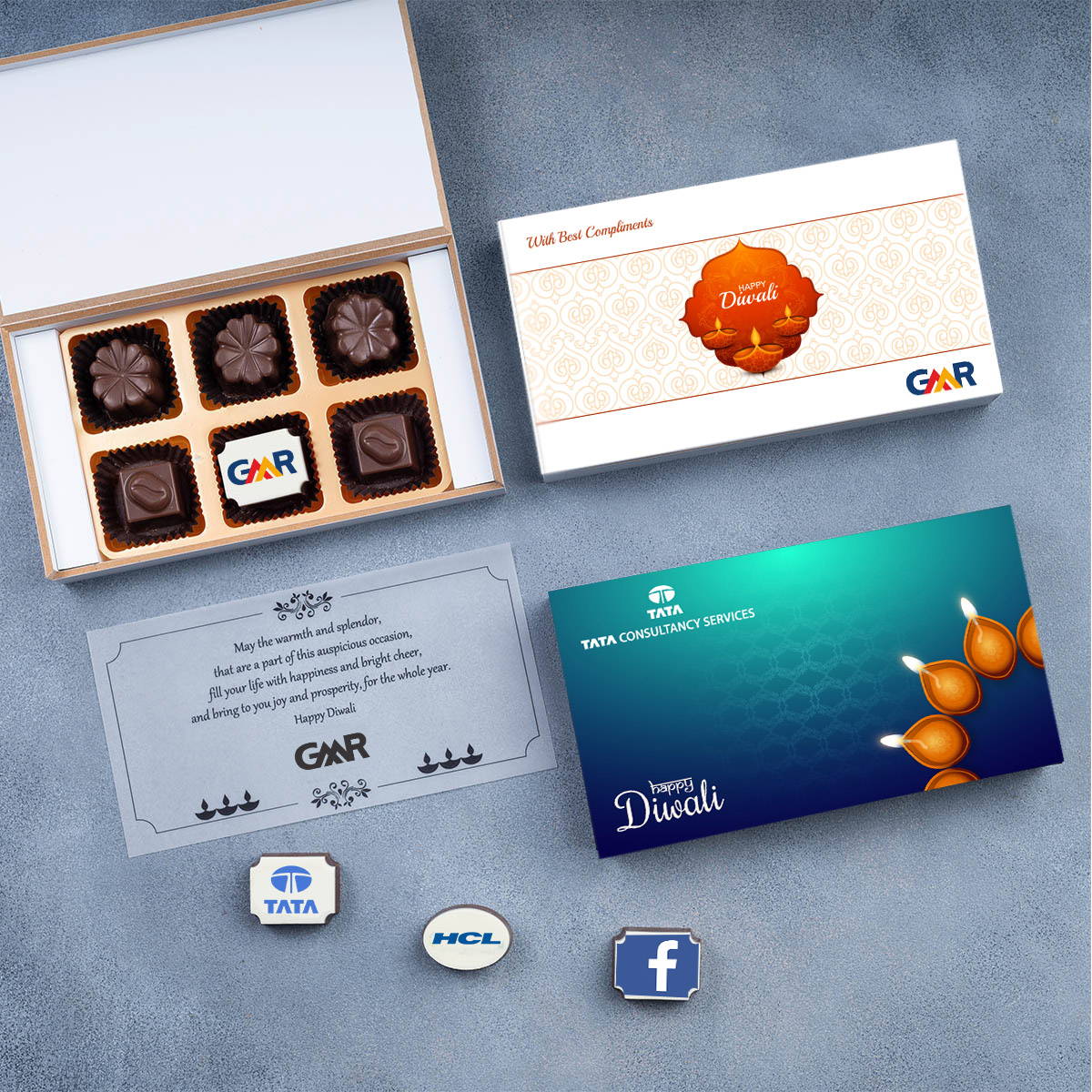 At ChocoCraft we create elegant corporate Diwali gifts that are custom made for you. The gift boxes have beautiful festive designs and the chocolates can have designs printed on them in edible colours. They make memorable Diwali gifts for employees as well as clients!
1. Your "Brand" on the box
Customised elegant wooden gift boxes that highlight your brand in a beautiful way.
2. Write a message to the recipient
Write a heartfelt message or festive greetings to the recipient and strengthen your relationship
3. Everyone loves chocolates!
Chocolates are perhaps the most widely accepted gift among men and women of all ages. Surprise them with your logo on chocolates :)
6 Chocolate Box
with Single Printed Chocolate
​Box Size(LBH): 180 x 100 x 32 mm
Box Colors: Black/White
Total Weight: 230 gms approx.
Contact us: +91 9821 669 229, customerservice@chococraft.in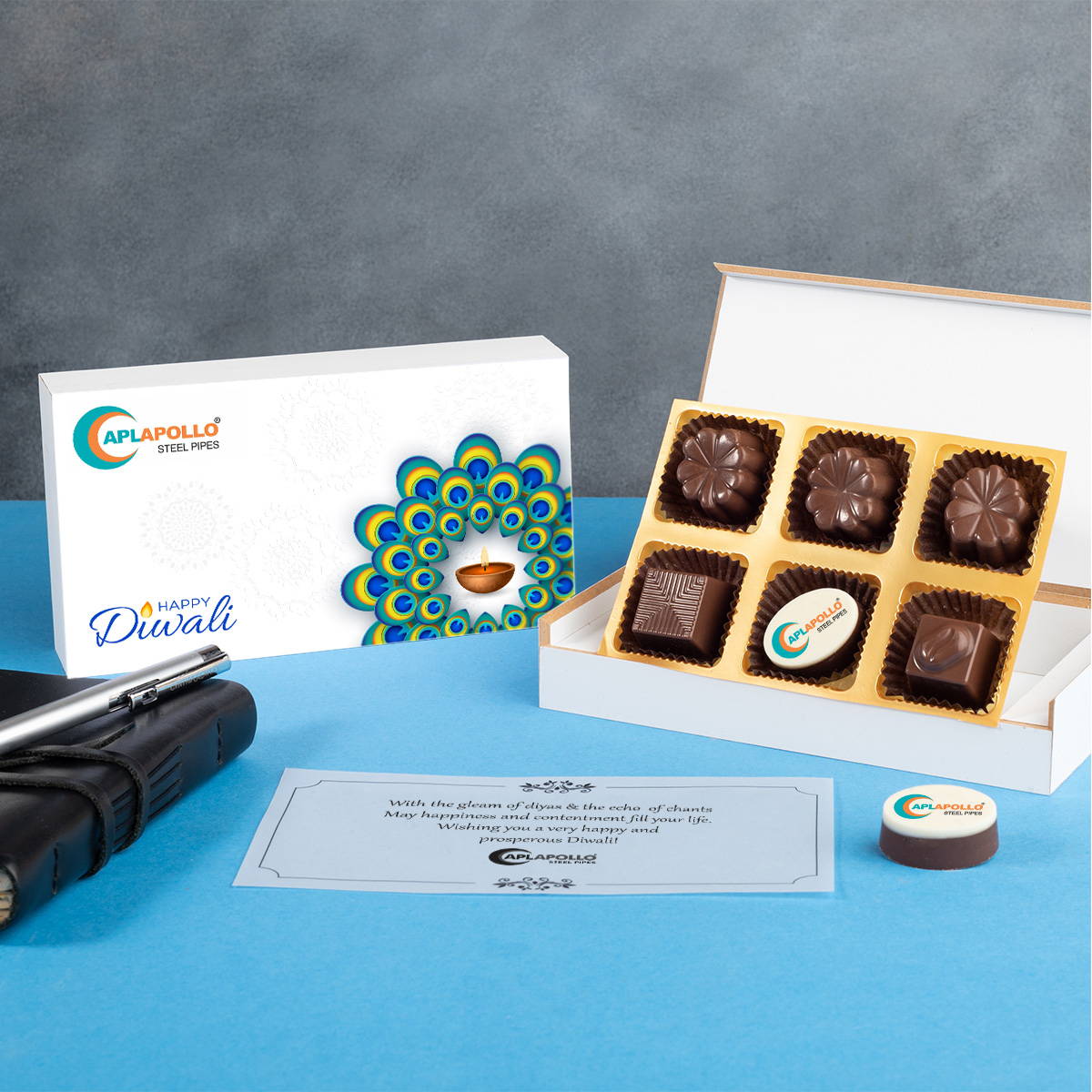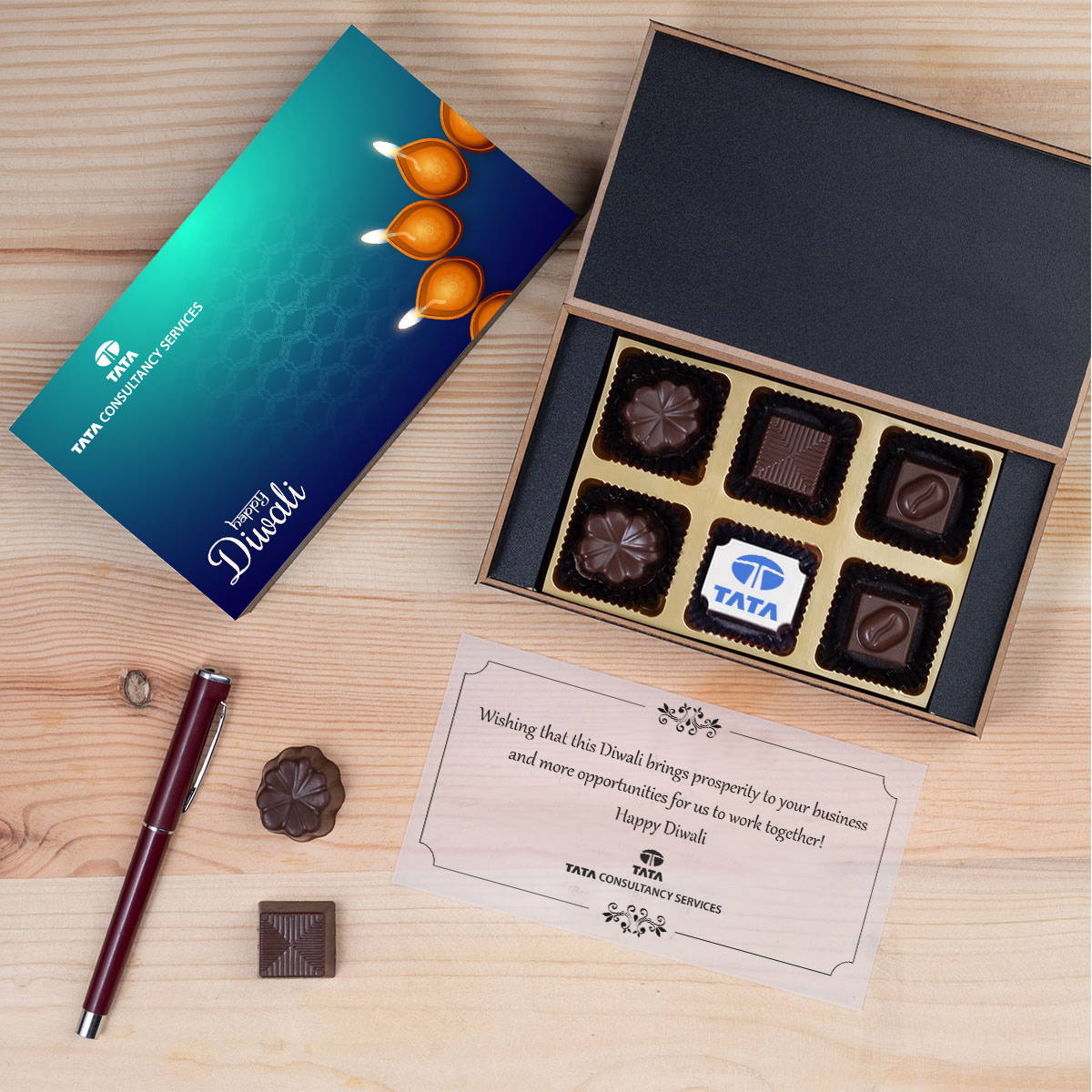 9 Chocolate Box
with Middle Printed Chocolate
Box Size(LBH): 180 x 150 x 32 mm
Box Colors: Black/White
Total Weight: 330 gms approx.
Contact us: +91 9821 669 229, customerservice@chococraft.in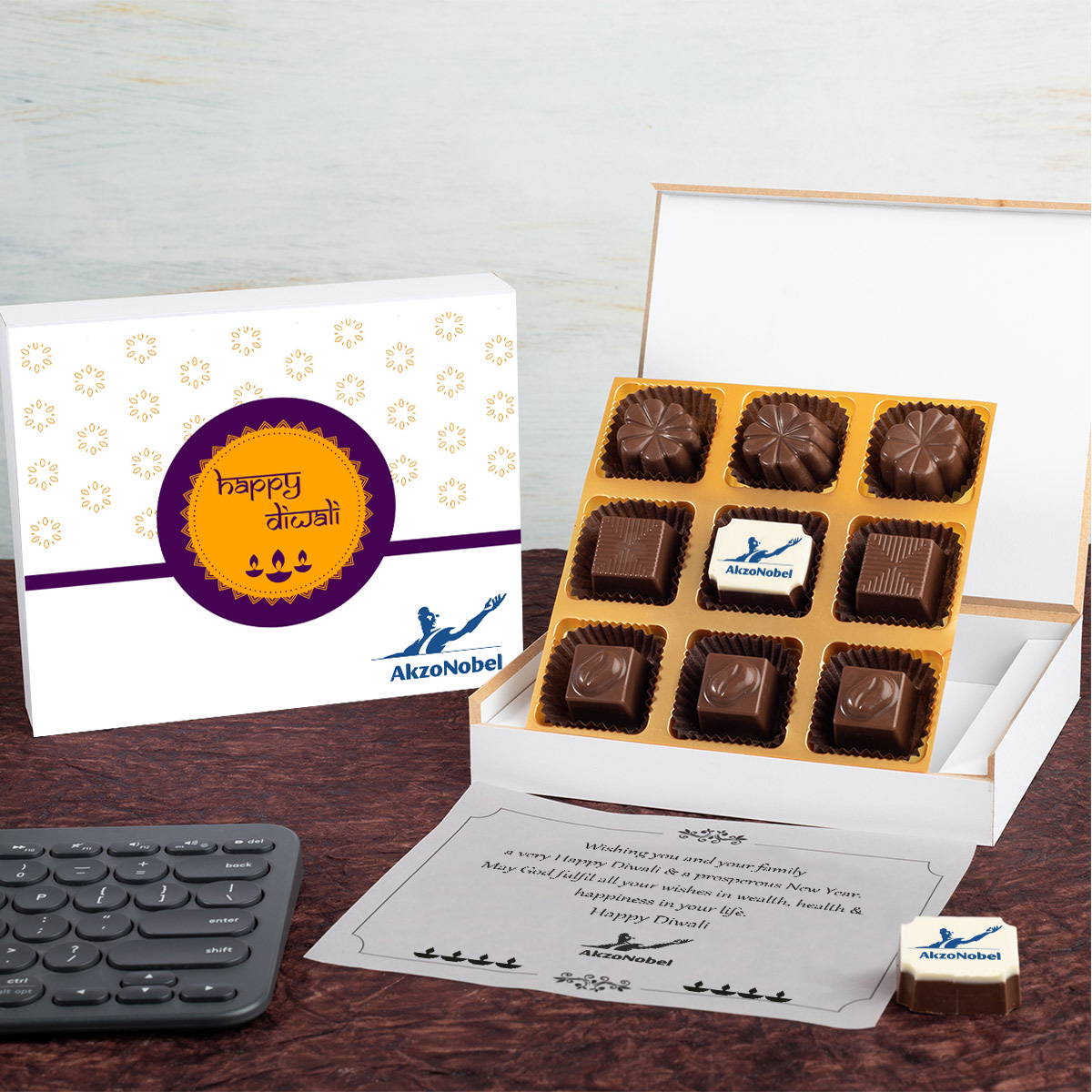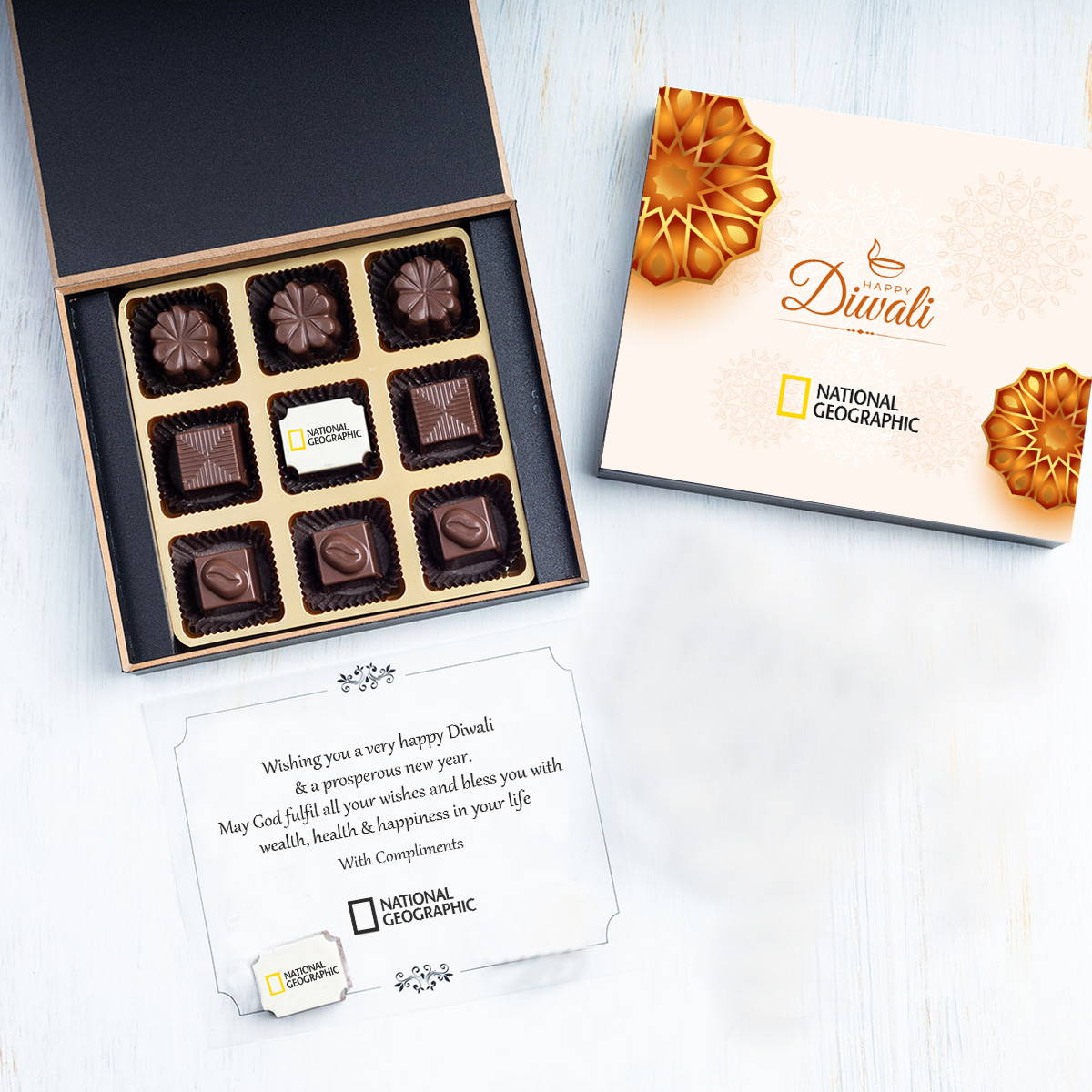 12 Chocolate Box
with Middle Printed Chocolates
Box Size(LBH): 230 x 150 x 32 mm
Box Colors: Black/White
Total Weight: 420 gms approx.
Contact us: +91 9821 669 229, customerservice@chococraft.in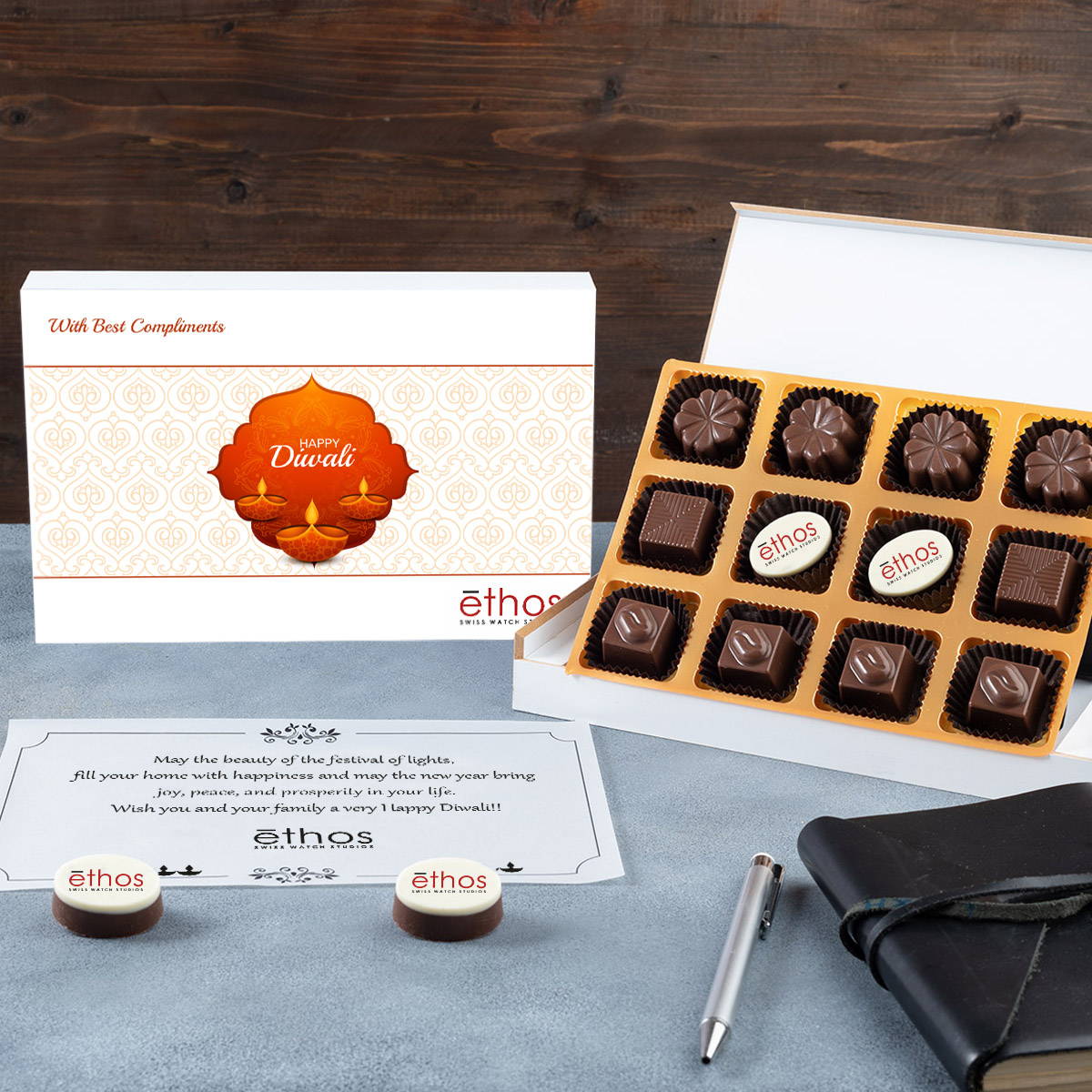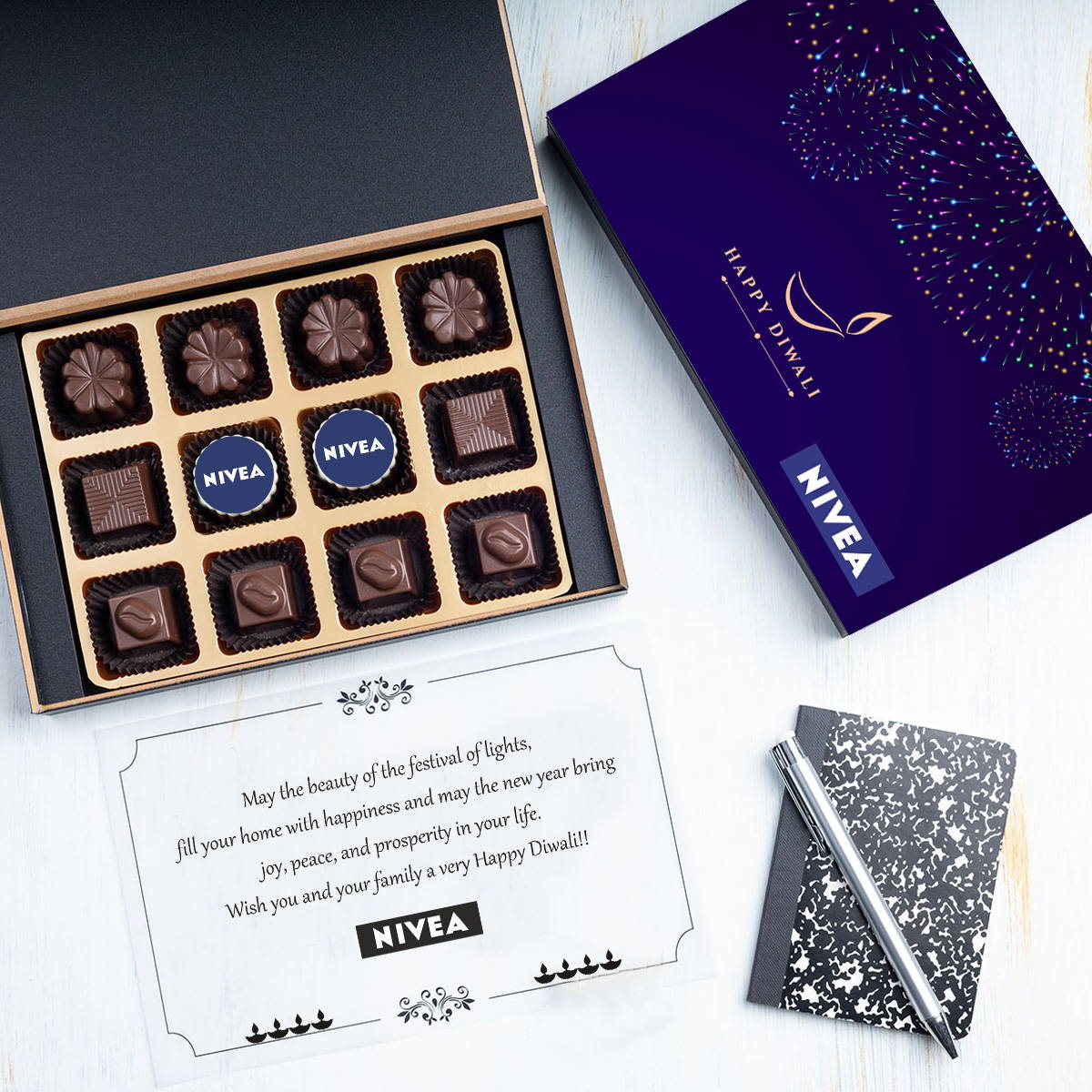 18 Chocolate Box
with Middle Printed Chocolates
Box Size(LBH): 330 x 150 x 32 mm
Box Colors: Black/White
Total Weight: 550 gms approx.
Contact us: +91 9821 669 229, customerservice@chococraft.in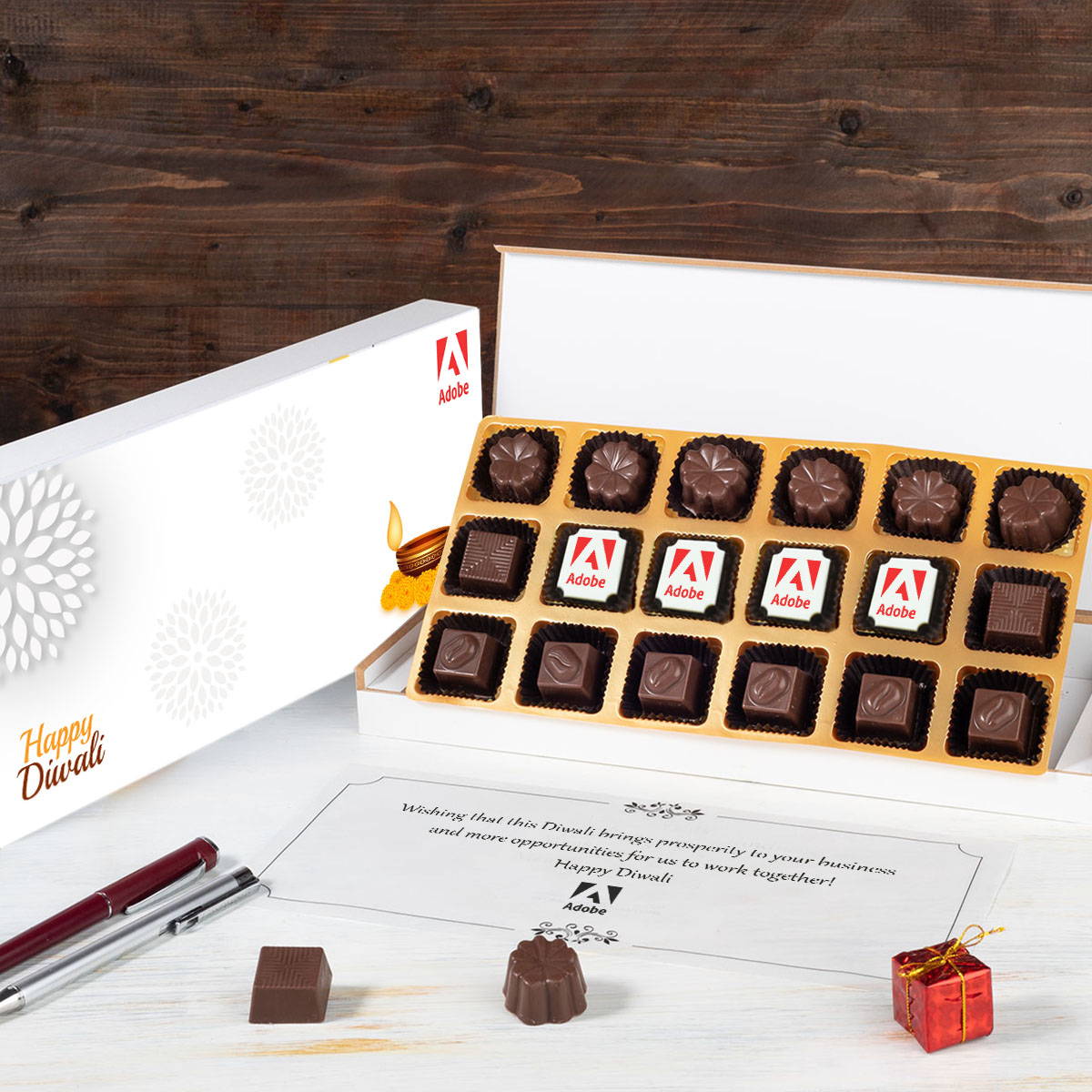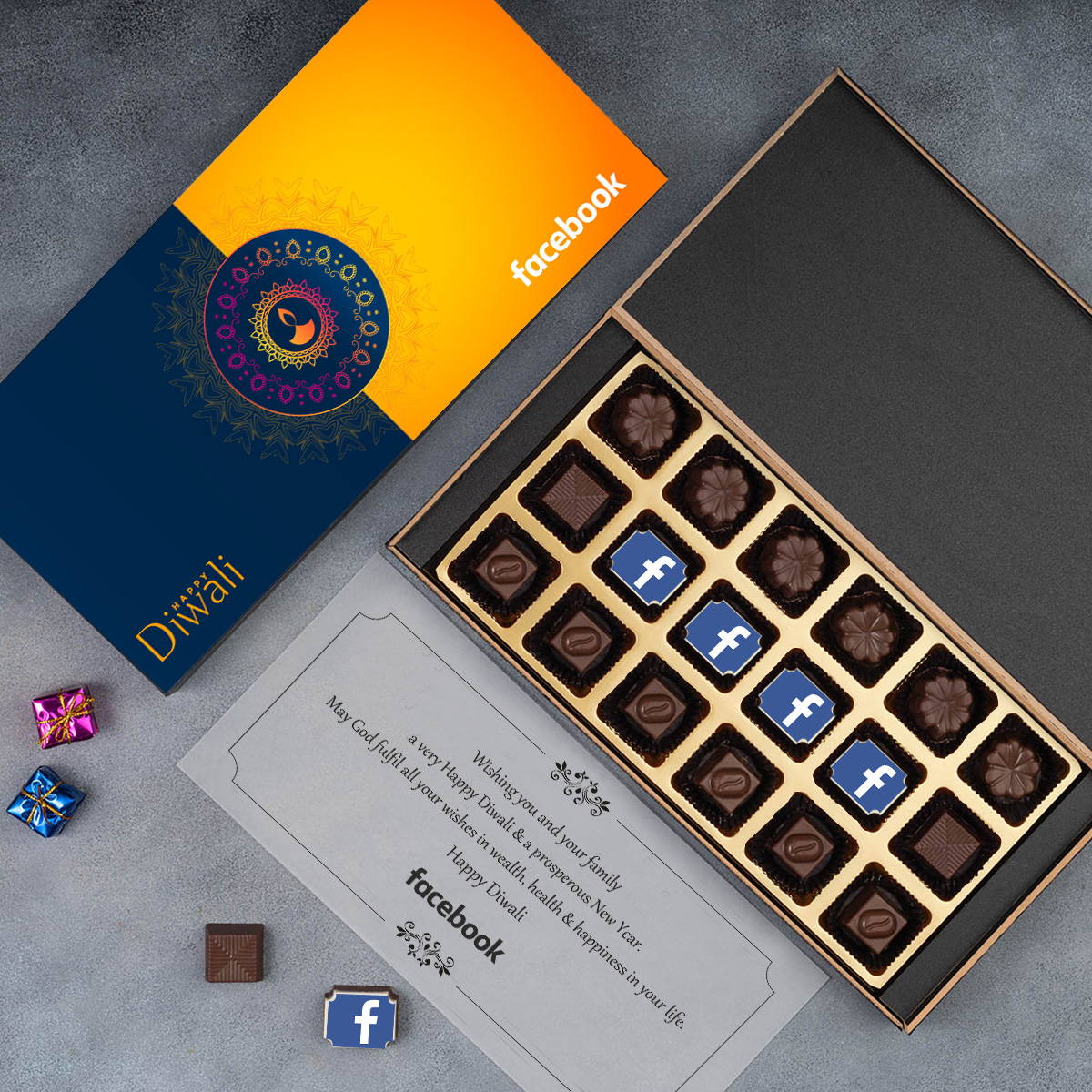 6 Chocolate Box with Single Printed Chocolate
Box Size(LBH): 180 x 100 x 32 mm
Box Colors: Black/White
Total Weight: 230 gms approx.
Contact us: +91 9821 669 229, customerservice@chococraft.in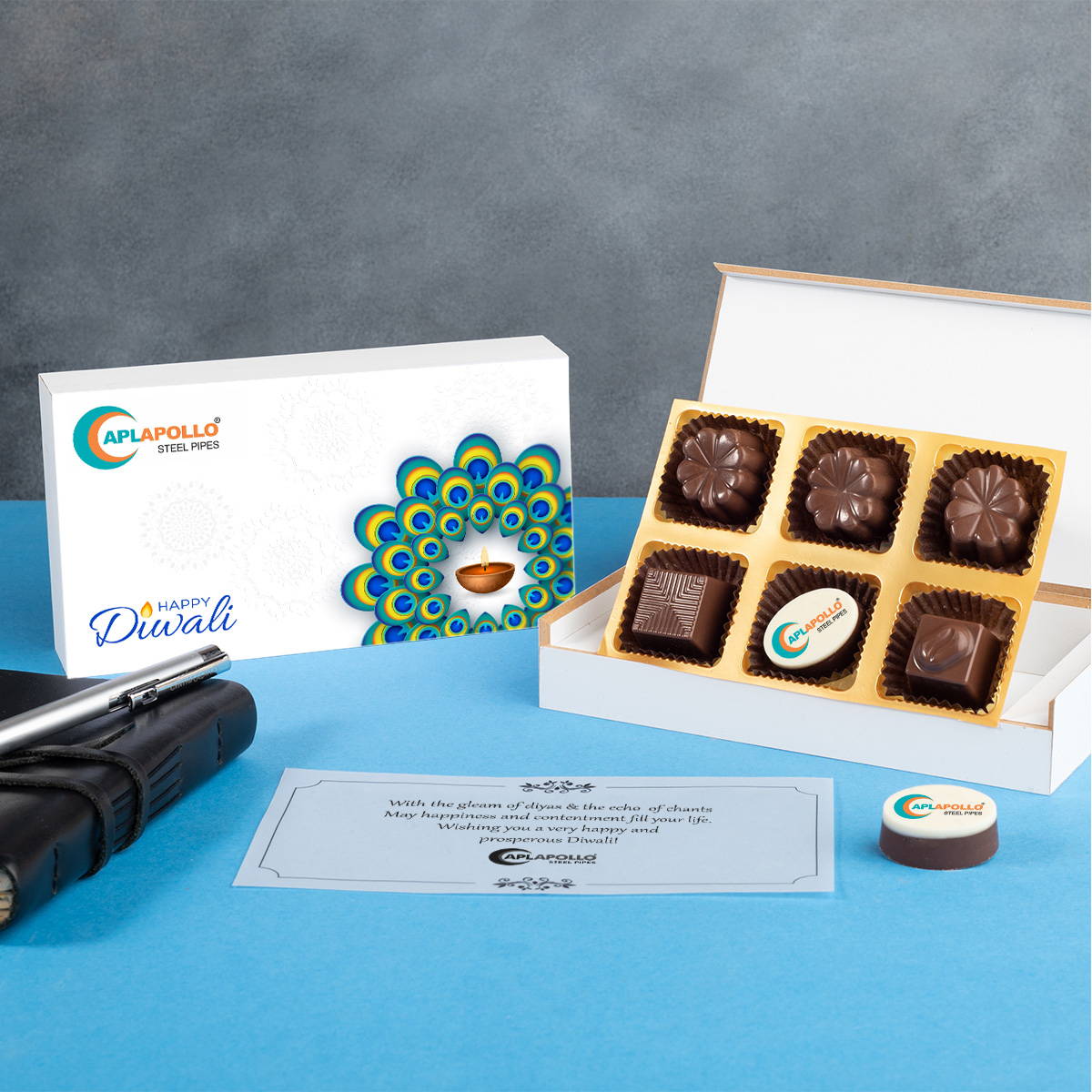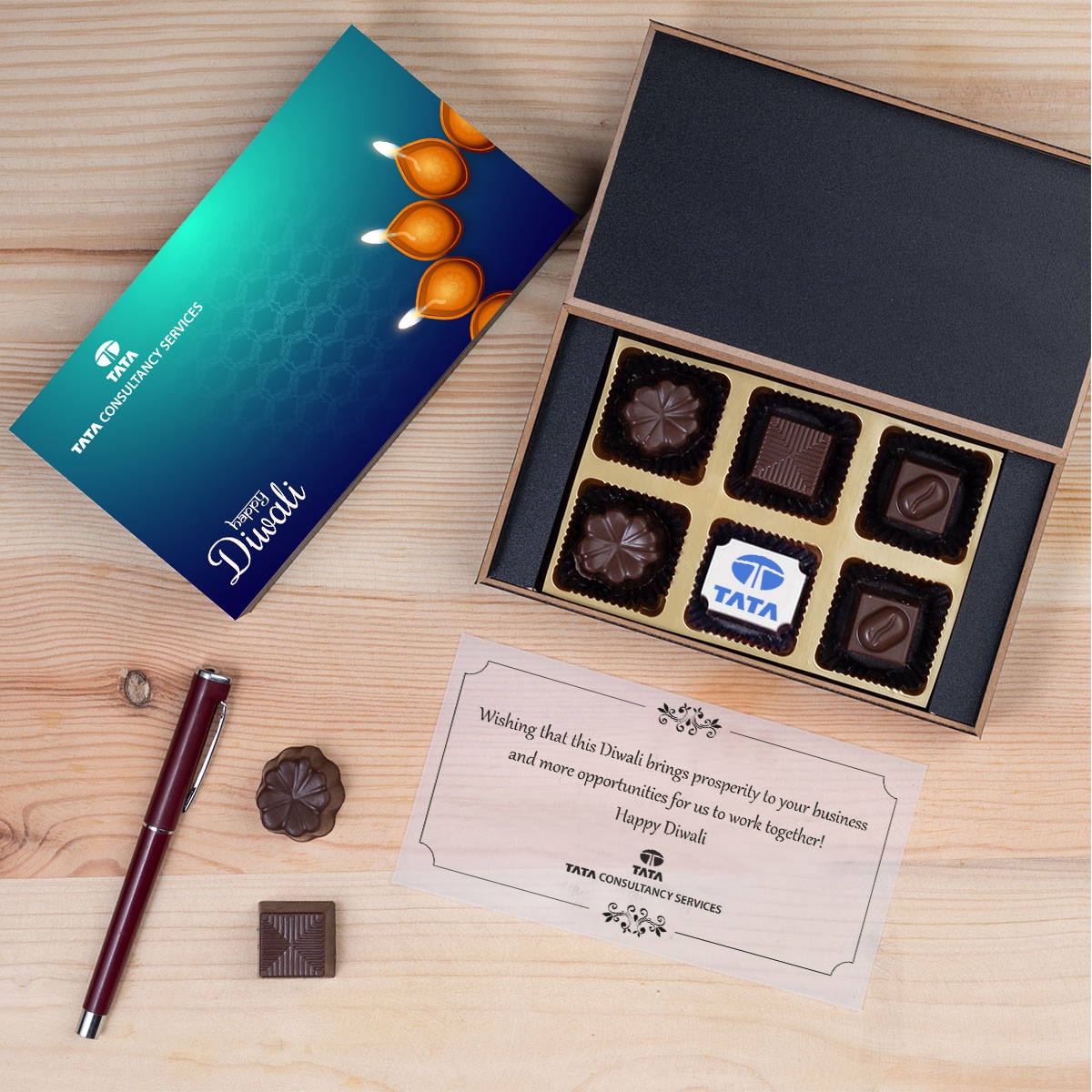 9 Chocolate Box with Middle Printed Chocolate
Box Size(LBH): 180 x 150 x 32 mm
Box Colors: Black/White
Total Weight: 330 gms approx.
Contact us: +91 9821 669 229, customerservice@chococraft.in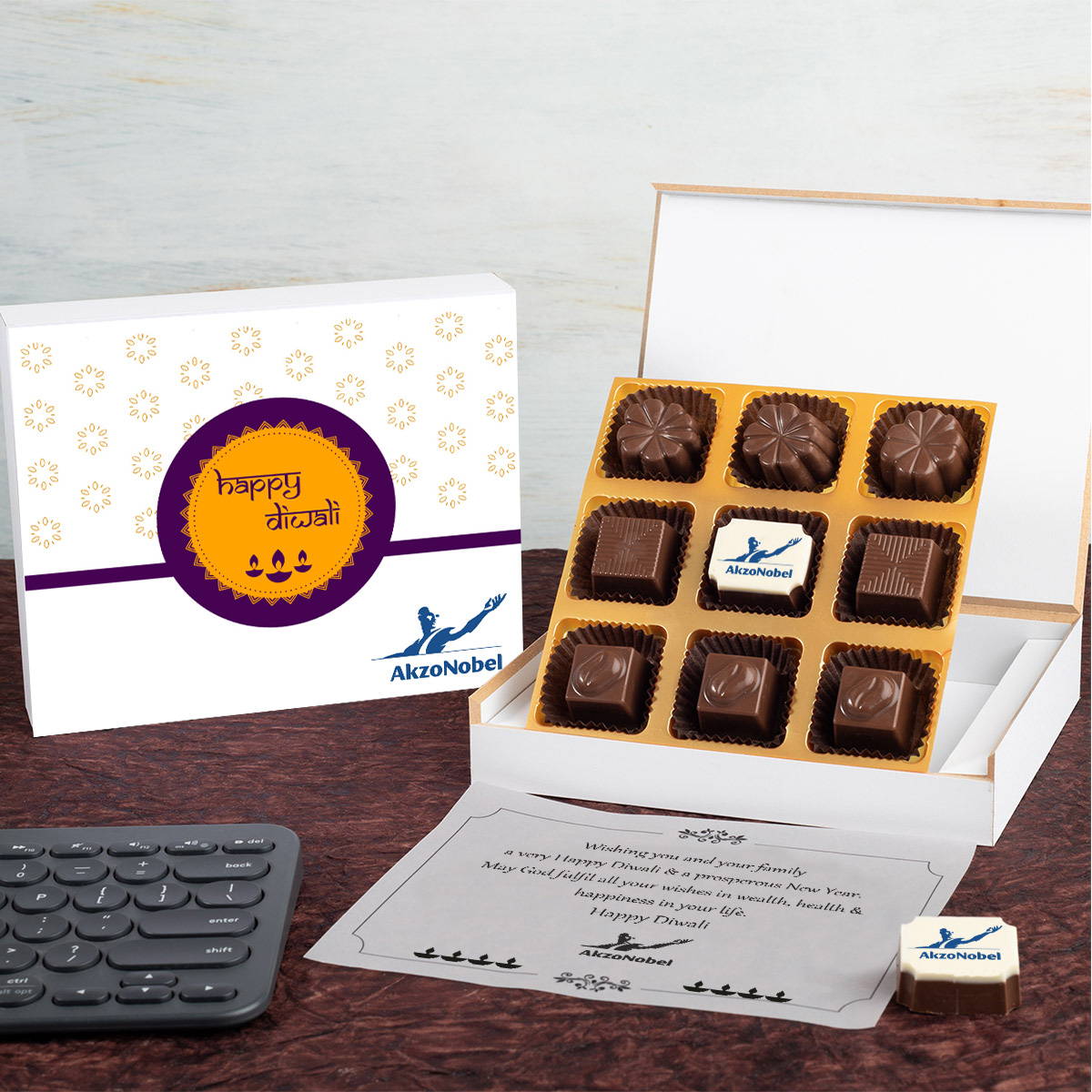 12 Chocolate Box with Middle Printed Chocolates
Box Size(LBH): 230 x 150 x 32 mm
Box Colors: Black/White
Total Weight: 420 gms approx.
Contact us: +91 9821 669 229, customerservice@chococraft.in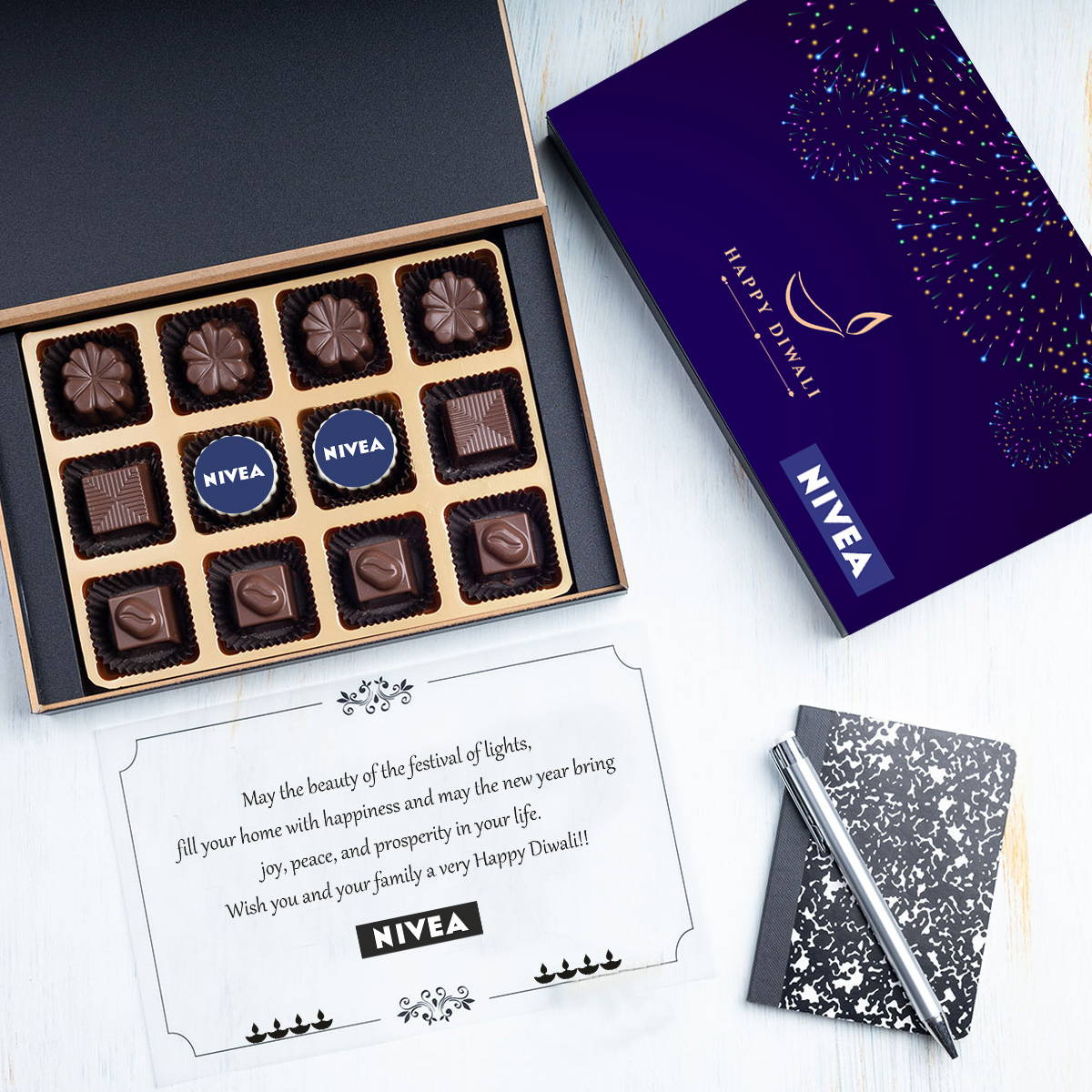 18 Chocolate Box with Middle Printed Chocolates
Box Size(LBH): 330 x 150 x 32 mm
Box Colors: Black/White
Total Weight: 550 gms approx.
Contact us: +91 9821 669 229, customerservice@chococraft.in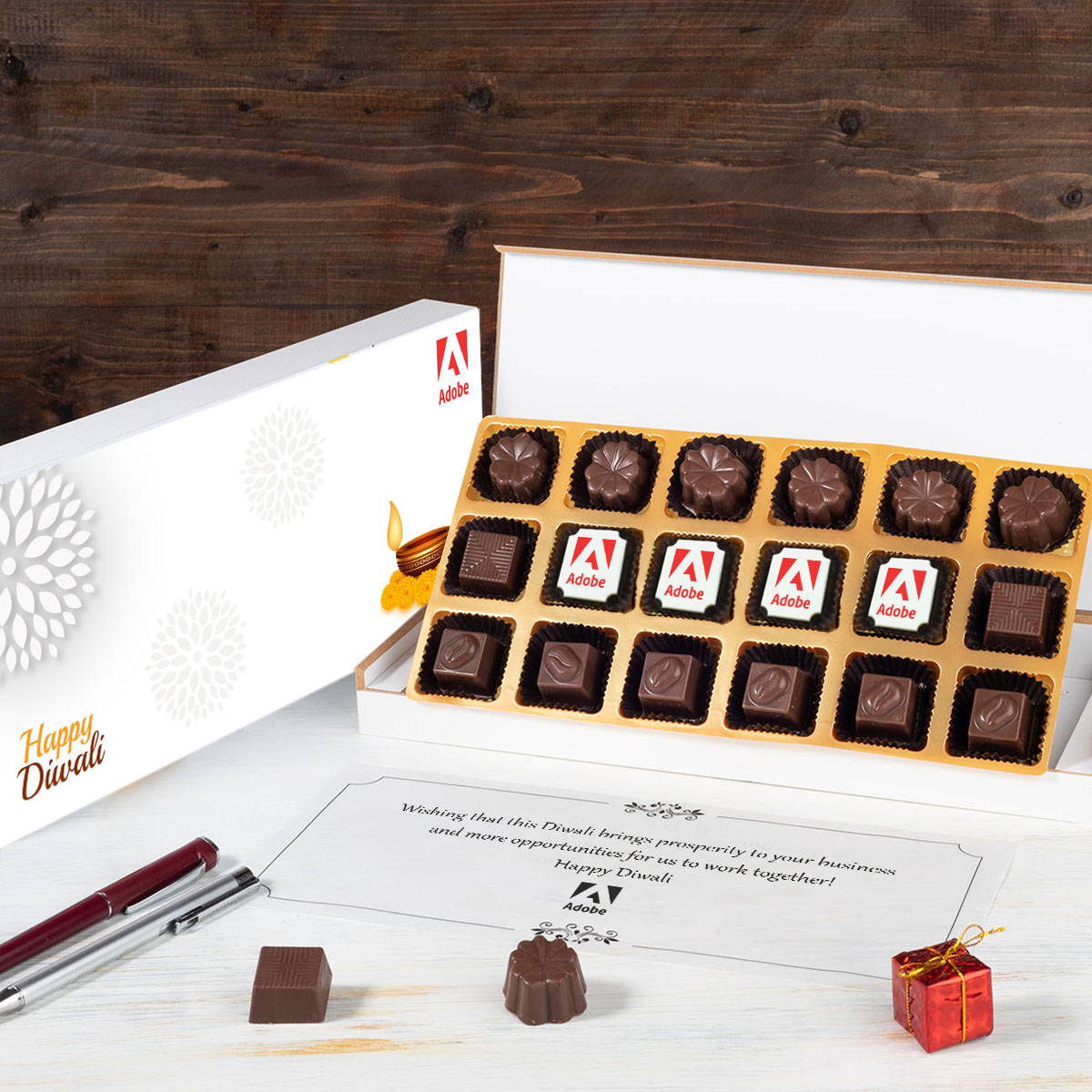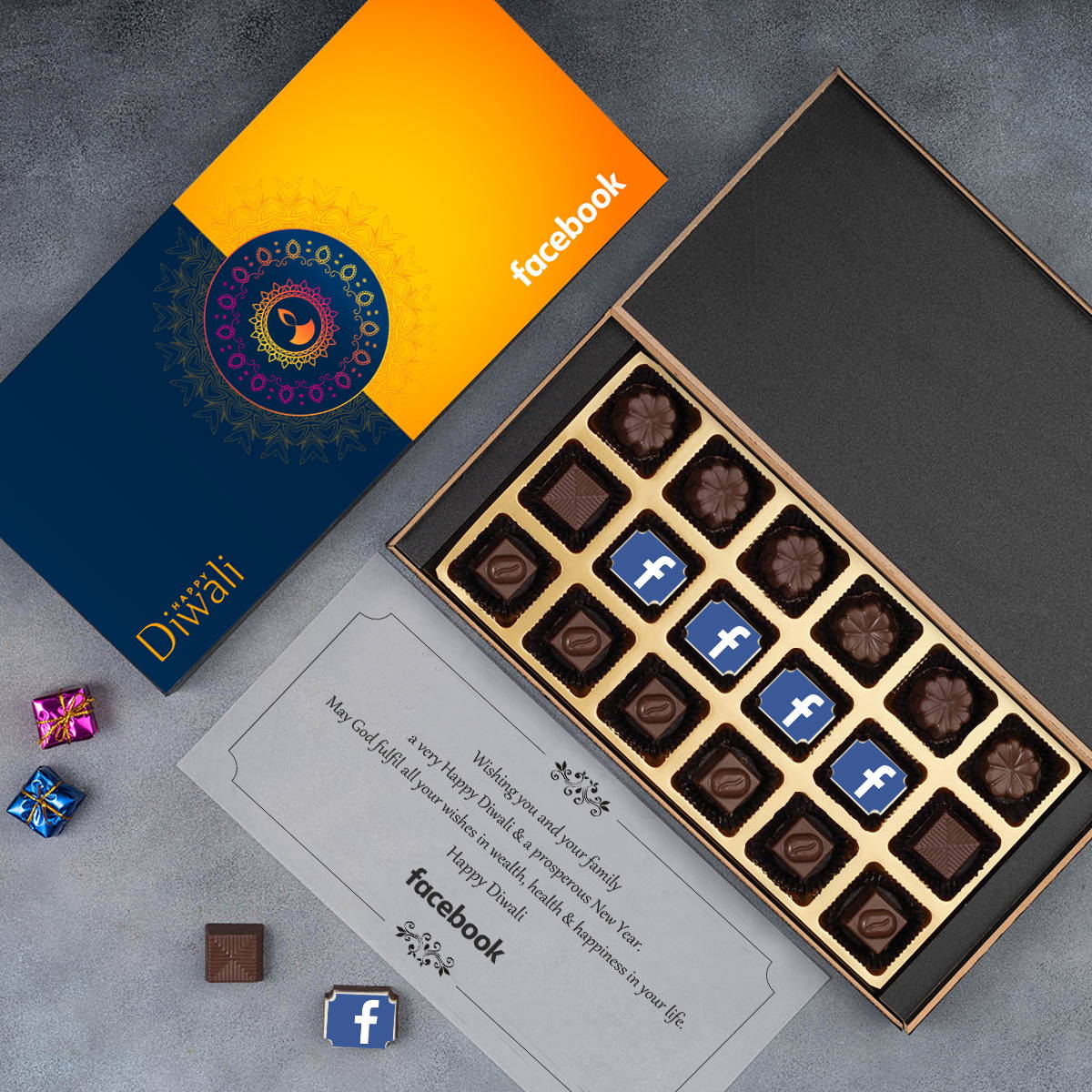 A Dedicated Account Manager

On time delivery, every time. Zero damage guarantee.

Quality Product, Colors on chocolates USFDA Approved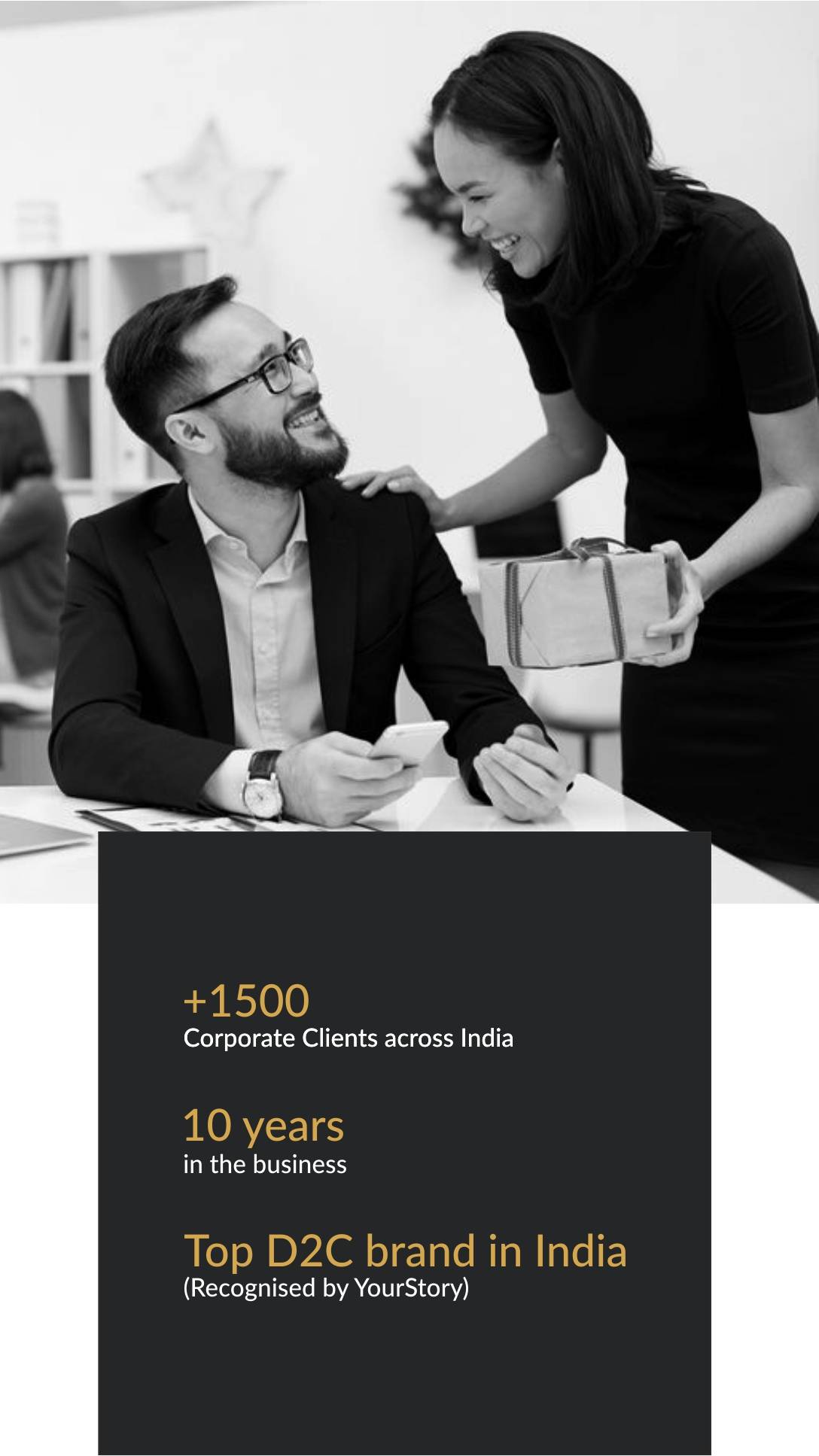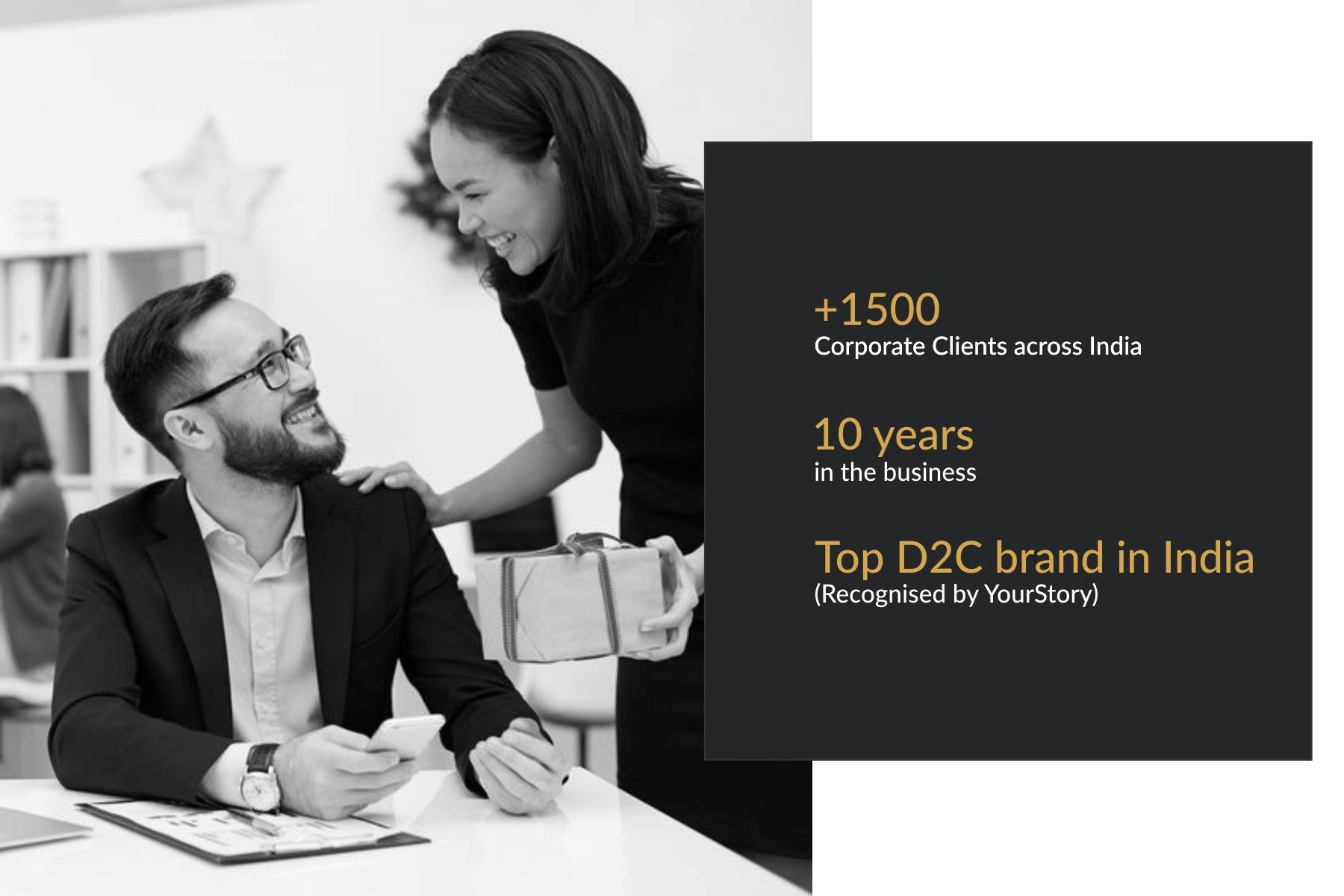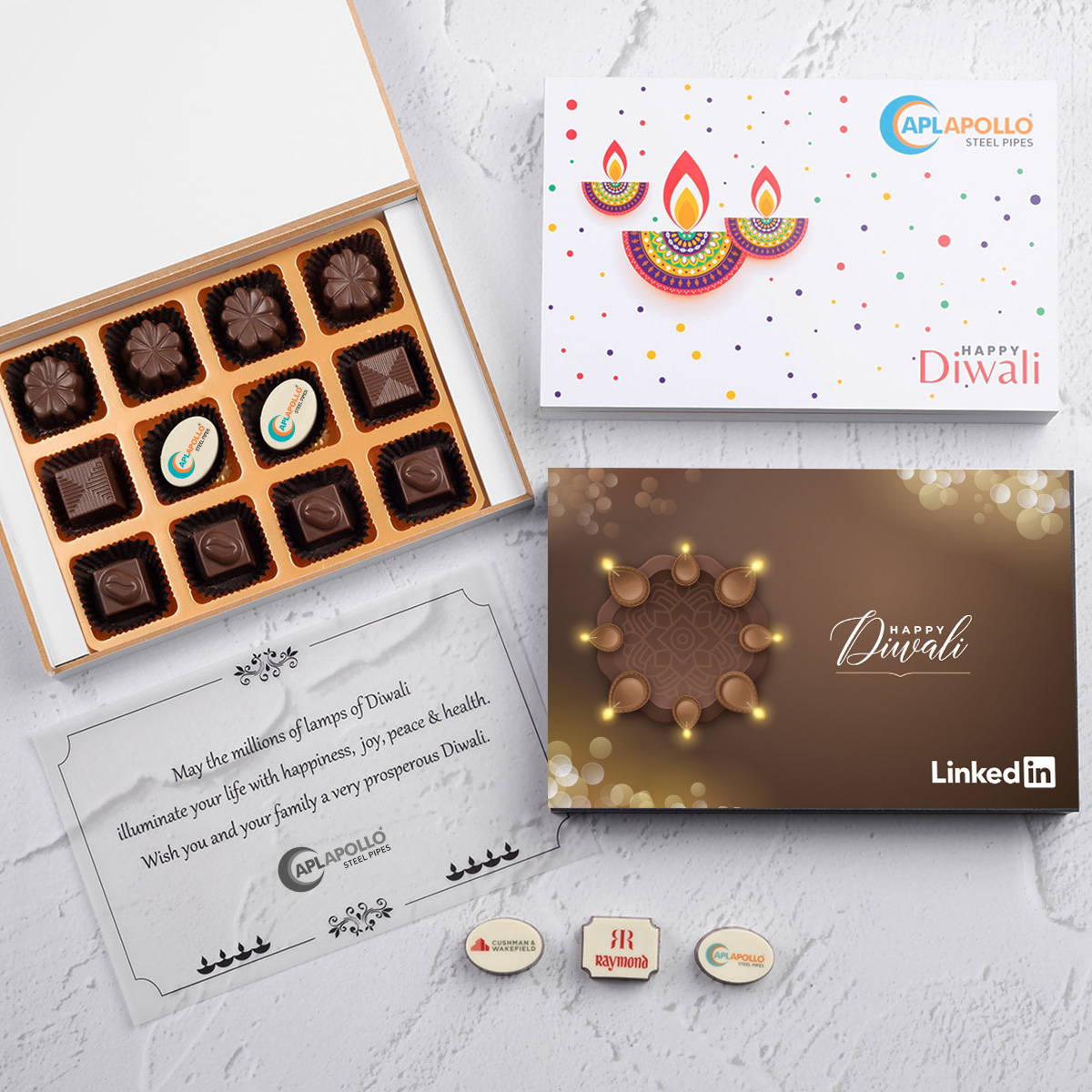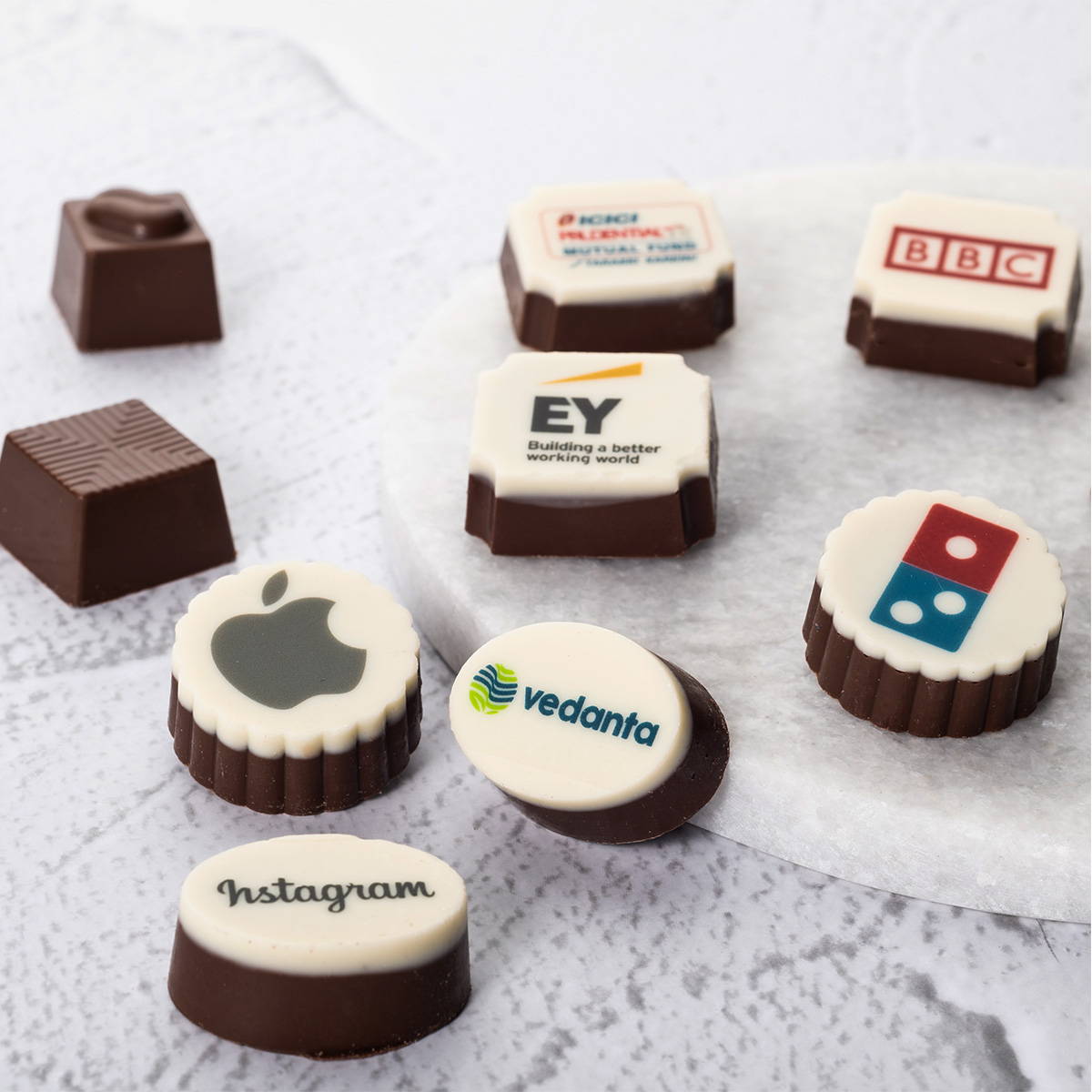 What our customers have to say!
Dear ChocoCraft, Really appreciate the flawless execution of our order. The chocolates were appreciated by one & all. Thanks
- Ms. Richa Joshi, GAIL, New Delhi
So much elated to see the Chocolate gift boxes. 100%satisfied, delivered on time. And excellent service by ChocoCraft for doing their best in a very short time.
- Ms. Josna Narayanan, Open Financial Technologies Pvt Ltd, Bangalore
Just one word for ChocoCraft ......"Excellent"
- Ms. Neelam Jagwani - Mahindra Lifespace Developers Limited, Gurgaon
It is nice to share a goood experience, association of us with you were professional from either of side. Order given was delivered in time, infact in short span of time. Quality of choclate ordered was good, presentation of packaging was customized as per our requirement. Will give 10 out of 10 on scale of measurement in terms of quality and service.
- Mr. Ashish Tiwari, ICICI Prudential, New Delhi
We are fully satisfied with your product and our relation will become more stronger in upcoming years. Next year we will plan to purchase Corporate Gift as well as gift for our employees and miscellaneous clients
- Mr. Kalpesh Panchal, Director, Shashvat Infraventure Pvt. Ltd, Ahmedabad
Chococraft delivered the Chocolates perfectly the way we wanted them to, the customized look , its flavor, texture and the delivery is much appreciated by all our employees. We would like to recommend this product to other Corporates as well especially for customized requirements
- Ms. Veni Anand, Corporate HR, Jindal SAW Ltd, New Delhi
Very Good Product & services.
- Ms. Tejal Patel, GSP Crop Science Pvt. Ltd, Ahmedabad
Good Job Done by ChocoCraft
- Ms. Harpreet Grover – Enquest Petro Solutions, New Delhi
I really liked it and thanks a lot for your support. It is more that what I had expected when it comes to the design.
- Ms. Sonali Samal - Liebherr Appliances India Pvt. Ltd., Aurangabad
The chocolates were really appreciated by the client. They tasted amazing & all was done very professionally and with in promised timeline .
- Ms. Divya Jain, Encompass Events Pvt. Ltd., Gurgaon
This is to put on records that during the Deepawali festive season of 2018, we got associated with Choco Craft for the first time. We placed quite a huge order of more than 2200 boxes of customised chocolates with you. We were very pleased with the quality, timely delivery and the proactive customer service rendered by your entire team. We wish you all the very best for all your future endeavors and hope to continue this association with you.
- Ms. Chitra Rao Shibu - Head of Administration for the O. P. Jindal Group, New Delhi
The quality, packaging & presentation, everything was very good. Happy with ChocoCraft services.
- Ms. Richi Dastani, G. D. Goenka, Hyderabad
Dear ChocoCraft, thank you for delivering chocolates within deadlines. Quality & packaging of the product is amazing. Thank you for your prompt responses.
- Tousiph Sayyad, ONEPLUS, Pune
Awesome Stuff. People loved it.
- Mr. Victor, Whatfix, Bangalore
Dear ChocoCraft, the feedback for your product was very good & all our Local & Expats like the quality of the product a lot. We hope to work again with you. Thanks for all your support.
- Ms. Priyanka Verma, Alibaba Mobile Business Group, Gurgaon
I would really like to to appreciate the product and specially the way you have packed it.Quality of product was upto the mark. Best part which i like about you and your company is professionalism you guys have deleivered what you have promised. Would really love to work with you in future.
- Mr. Sharad Banga, Central Press, Bareilly
Supplier performance is evaluated by considering weightage for delivery as 30%, for quality as 30%, Field Returns 20%, for conformity to requirement 20% (all parameters are as per quality standard norms). Based
on rating thus obtained, categories are made as A (preferred vendor) (for score more than 80), B (for score between 60 and 80) and C below 60.
Your VENDOR PERFORMANCE RATING IS: A
- Nitin Palwe, Head Procurement, JSW MI Steel Service Centre, Pune
I would like to thank complete team of Chococraft for executing these orders so professionally and defect free . The Quality of the product were good , all our customers appreciated the product. Thank you for the packing , initially we were apprehensive about how will we send pan India but all the deliveries were handed properly. I would like to Thank you for front ending this project so well and meticulously.
- Mr. S Bobby Jena, VP - Procurement & Operations, Indiannica Learning Pvt. Ltd., Noida
-- Companies we have worked for --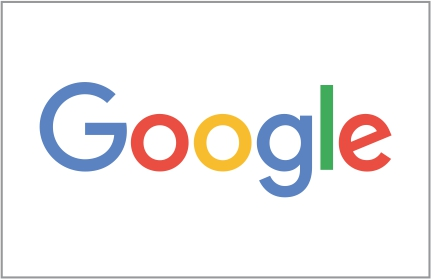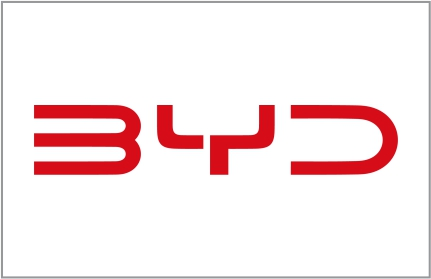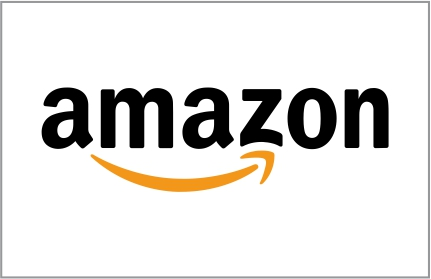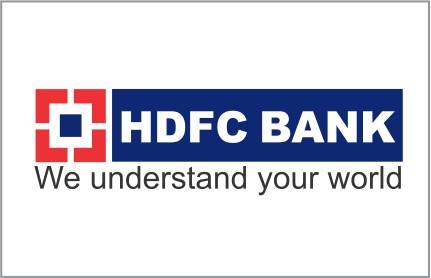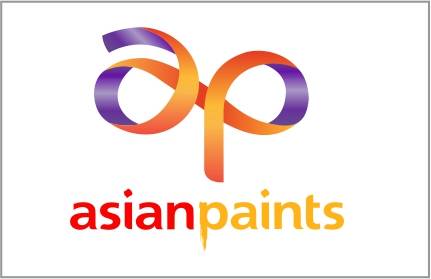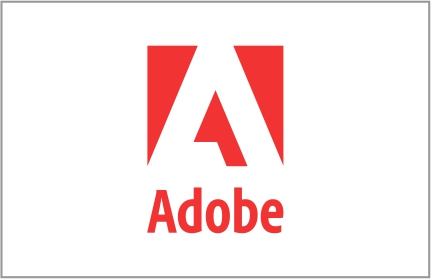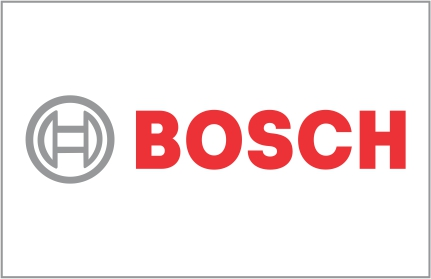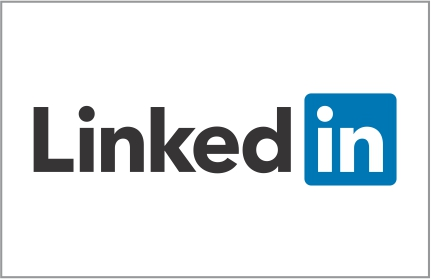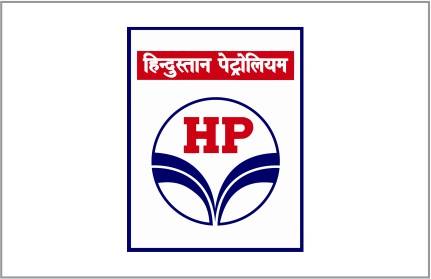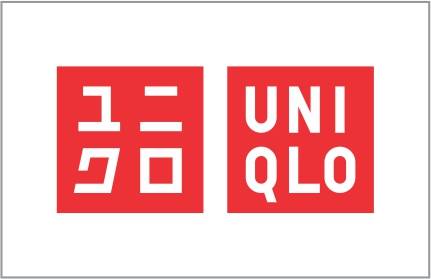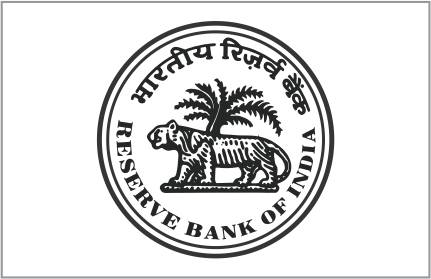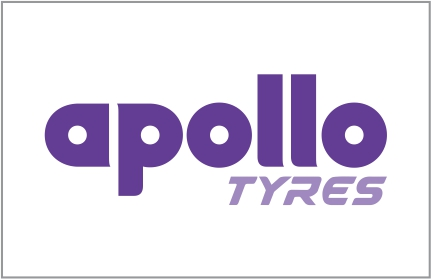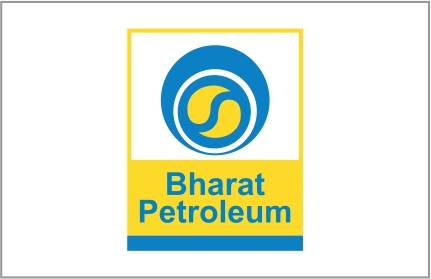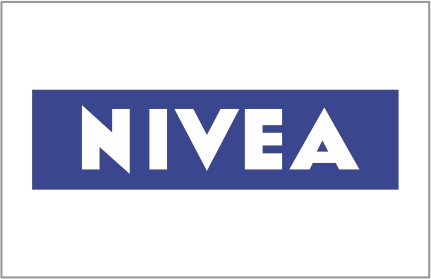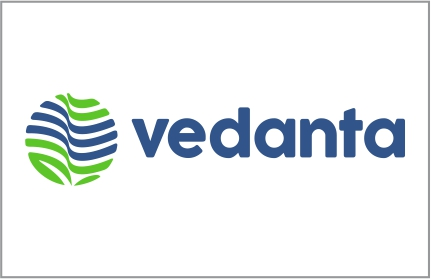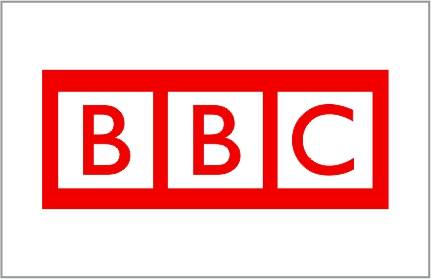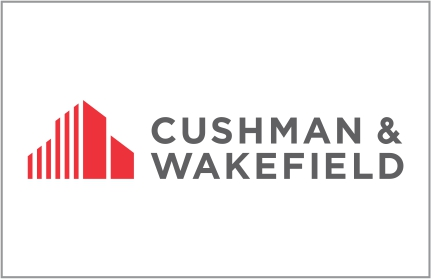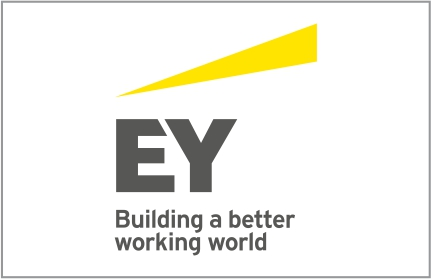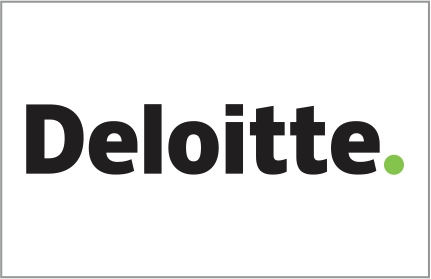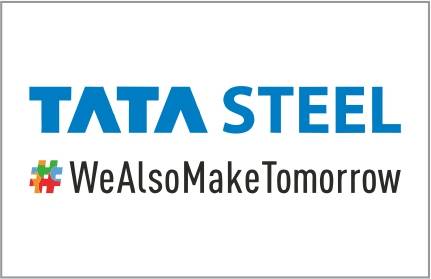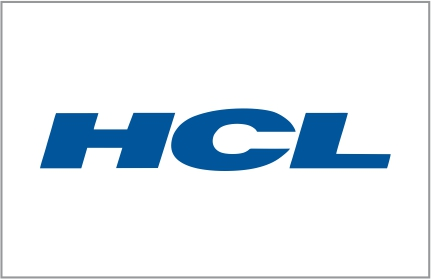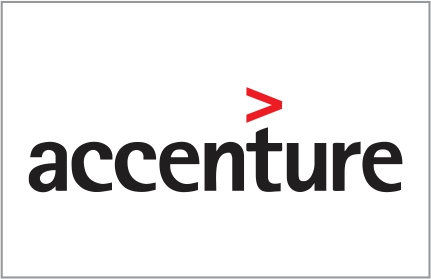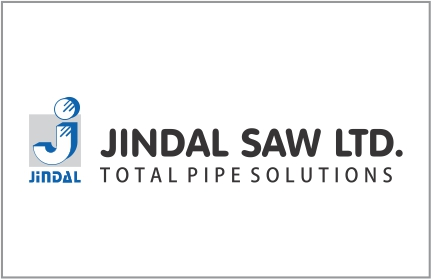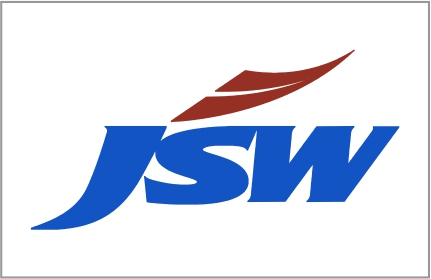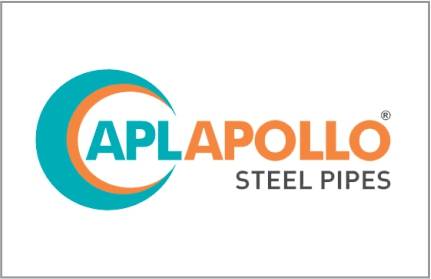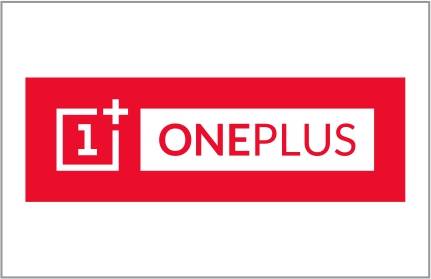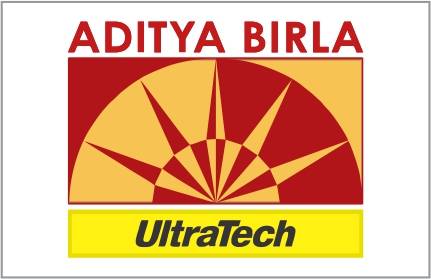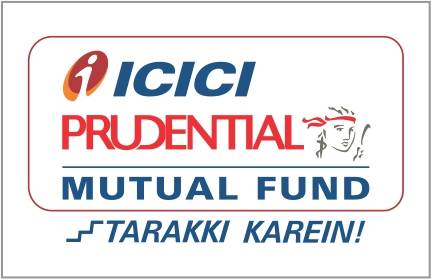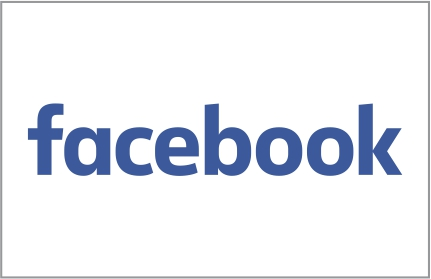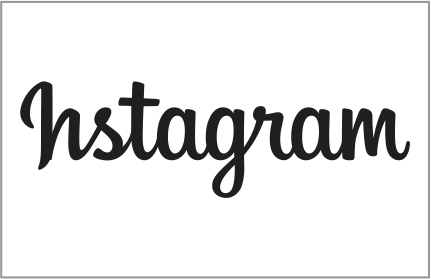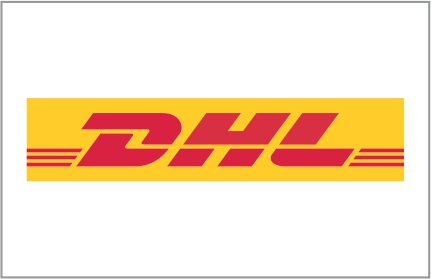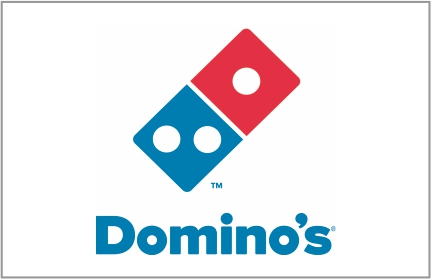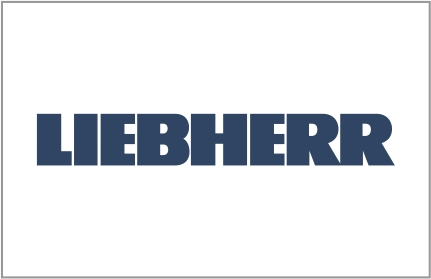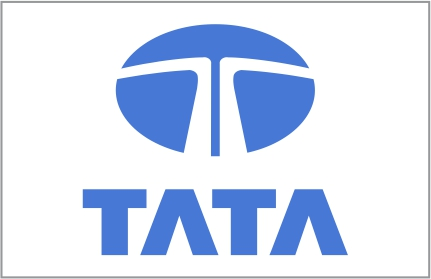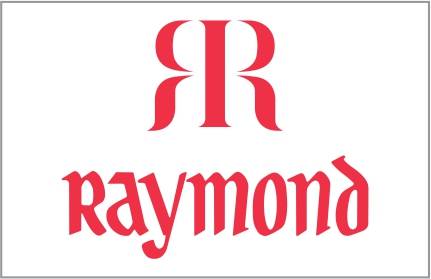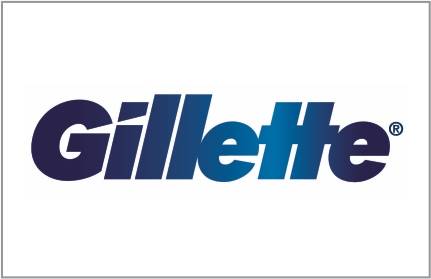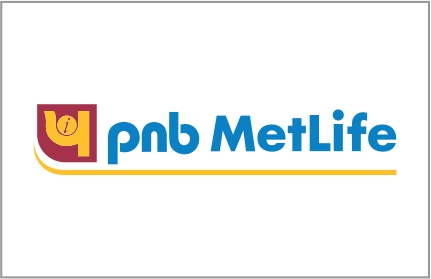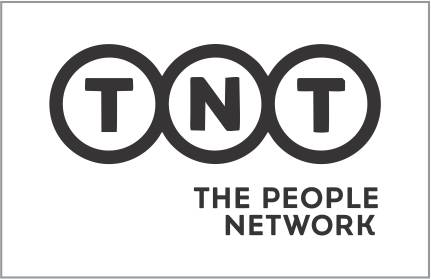 +1500 more brands
We would love to work with you!
Corporate Diwali Gifts
At ChocoCraft we create elegant corporate Diwali gifts that are custom made for you. The gift boxes have beautiful festive designs and the chocolates can have designs printed on them in edible colours. They make memorable Diwali gifts for employees as well as clients!
Corporate Diwali Gifts
Diwali is an important festive occasion in India and for businesses and companies an occasion to reward and recognize all those who contribute to their success. Companies give out diwali gifts for office staff, their valued clients and other partners and associates. It is important to choose Diwali gifts for corporates that are truly able to convey their regards.
At ChocoCraft, we create a special range of customized corporate Diwali gifts. We make chocolate gift boxes each designed completely as per the client's wishes.If you are looking for unique Diwali gifts this year you have come to the right place.
Corporate Gifts for Diwali
Explore our collection of corporate gifts for Diwali!
We offer a range of beautifully designed gift boxes as Diwali gifts options for corporates. The design of the box top is created completely as per the client's wishes. You can print your logo on the box along with a Diwali design. They make great corporate Diwali gifts for clients as well as wonderful Diwali gift for employees. Check out the many different box designs we offer!
 Every Diwali gift box that we create for our clients has a message carrying Diwali greetings and well wishes for the recipient. Corporate gifts for Diwali are sent out to express a company's regard and appreciation and a heartfelt message does exactly that. Have a look at some Diwali greetings that we created!
 WANT TO KNOW THE LATEST TRENDS IN THE MARKET?
Major Trends in Diwali Corporate Gifting
Corporate Diwali Gifting is not a new concept in India. Most businesses and organisations give out Diwali gifts to employees, customers and others. However over the past few years certain trends have emerged:
Emergence of corporate gifts online in India - More and more Corporate Diwali Gifts suppliers and wholesalers now have an online presence. This enables them to reach out to corporates based in different parts of the country. For the corporate clients this option, to view online the various available corporate gift items with price, makes it easier to decide on the best gifts for Diwali that they can give to their employees and clients.
Personalized gifts - A lot of companies are now choosing to give personalized Diwali gifts to their clients or others. Personalised gifts instantly have more of an impact and are likely to be remembered by the receiver for a long time..
Popularity of Diwali gifting for corporates - Earlier only bigger firms used to have formal Diwali gifts. Now Diwali corporate gifts are popular everywhere. Not just the biggest cities like Delhi, Mumbai , Chennai or Bangalore but smaller cities like Pune or Ahmedabad also have a lot of businesses who are on the lookout for innovative diwali gifts for their employees!
WHY NOT MAKE THE EMPLOYEES FEEL SPECIAL THIS DIWALI? 
Diwali Gifts for Employees
Gifting is one way in which a company can forward their best regards to its employees. They help the employees feel a sense of belongingness and trust upon them, also improving their quality of work with higher levels of dedication. Corporate gifting is essential when it comes to one's employees and staff members, and Diwali is one occasion which can't see a miss in it.
The festival of Diwali is regarded highly important by members of the working community. Many office premises and sites observe a small staff union celebrating the festival by worshipping the idols of goddess Laxmi and God Ganesh, symbols for wealth and prosperity.
On this occasion, many offices observe special Diwali bonuses given to its employees, in addition to Diwali corporate gifts. Traditional sweet boxes, special cutlery Diwali hampers, Diwali dry fruits gift packs and Diwali diya lamp gift sets are some of the many Diwali items which can be given to employees.
Corporate gifts have a huge market, and consequently a variety of options are available today. Chocolate gift boxes have proven to be very well received by employees, since they are suitable for staff members of all designations, and are comparatively cheaper and cost effective. More so, they are relished and shared by all members of the receiver's family with same likelihood which furthers the concept of Diwali gifts for office staff.
For these purposes, ChocoCraft brings to you unique Diwali gift ideas, with customised chocolate gift boxes as Diwali gifts for employees in India. Our unique printed chocolates, customised wooden packaging, complete customisation options and doorstep delivery are the attributes which make us and our products stand apart from the rest of the crowd.
We offer gift items for Diwali with prices most cost effective and affordable, keeping your needs and preferences in mind, in addition to the importance of the intended receiver.
We wish the best for you and your employees, therefore the best Diwali gifts for customers can only and will only be provided by us, the ChocoCraft team.
WHY CHOCOLATES MAKE THE BEST DIWALI GIFTS FOR YOUR EMPLOYEES ?
Employees are critical to the success of any organisation. Their contribution to the organization's success is invaluable and should always be recognized and appreciated. A unique diwali gift for employees can be one such gesture to show some appreciation. After all, Diwali is an occasion to celebrate achievements and give thanks! ChocoCraft creates beautiful gifts for employees on Diwali.
Chocolates make the best Diwali gift for employees for a number of reasons:
Best Corporate Diwali Gifts
Everyone likes chocolate whether they are young or old, men or women, when you opt for chocolates as Diwali gifts for your office staff you are choosing something that appeals to everyone.
In India there is always some concern because your employees might come from different parts of the country. Choosing traditional sweets then becomes difficult because you are not sure if they will be appreciated by all employees equally. But the love of chocolate cuts across all these boundaries!
In fact today we have companies that have operations in several different countries. Here again a box of chocolates is something that everyone will appreciate.
Chocolates have a longer shelf life compared to traditional sweets and can be easily shipped to various locations. See how we pack and ship our chocolates.
Chocolates can be packaged in a range of beautiful gift boxes and have a very premium look and feel. Explore our packaging options!
Employees form the working structure of a company. They are the ones who dedicate their time and effort, to put their best work forward in the best interest of their respective employers. Their devotion and perseverance is always worth a token of appreciation and when they receive some credit for their contribution, it makes a world of difference to them and their performance.
"Employees want to feel inspired by their leaders.
— Jody Kohner, VP of Employee Marketing & Engagement, Salesforce
 WHY SHOULD YOU MAKE YOUR CLIENTS FEEL SPECIAL THIS DIWALI?  
Diwali Gifts for Clients
Diwali gifts for important clients of your company need to be chosen very carefully. You want to gift them something that will convey your regards in the best possible way. The gift item also needs to be something unique that will stand out from the many gifts they will receive on Diwali. Our chocolate gifts can be that something unique that you are looking for!
Printed chocolates are something of a novelty and chocolates with your logo printed on them will be something that client is unlikely to forget. They will truly be a very different idea for Diwali gifts for clients.
Our chocolate gift boxes are also customized with beautiful Diwali designs and your logo and branding. These clearly stand out when you compare them with the other gift boxes which are available off the shelf.
If you really want to impress them we can also personalize each gift box for a client. Imagine that every Diwali gift box has the name of the client inscribed on it and also includes a heartfelt message addressed to them personally. These personalized Diwali gifts for corporate clients will by something very special.
We offer delicious chocolates in very elegant gift boxes. The entire package has a very premium look and feel.
While choosing a Diwali gift for clients we also need to be sensitive to the fact that certain organizations have a very restricted gift policy (for example government organisations) Consumables like chocolates are not likely to offend any sensibilities!
"Happy employees lead to happy customers, which leads to more profits," beautifully put into words by Vaughn Aust, EVP of Integrated Solutions, MarketStar.
Client base is the strength of one company. It is them for whom a company works, and nothing satisfies a company more than the satisfaction of its clients.
Gifting is an integral part of the corporate world, since over history gift giving has been considered to bridge formal gaps and establish relationships with more trust integrated into its foundation. Especially when in context to one's clients and customers, gifting is less of an option and more of a professional obligation.
You need to tend to your customers, not just with your products and services, but with added gifts and tokens of appreciation in kind. The biggest celebration in our country, irrespective of one's region and religion, is Deepavali. In the working environment, it holds a special significance, since this festival has been associated with welcoming of luck and prosperity. For this very reason, Diwali gift hampers for corporate have a huge market in its name.
In this day and age, when the market is competitive and holding onto your customers is just too tricky, companies are going all out with their Diwali gift ideas for clients. Diwali diya gifts, silver coin/plate Diwali gifts, Diwali gift sets of crockery, and personalised Diwali gifts are some of the popular choices, to name a few.
With e-commerce and logistics at its peak right now, it has become very convenient for companies to purchase and deliver corporate Diwali gifts for clients across locations. More so, this has enabled us to buy Diwali gift items online, giving the buyers larger collection of available choices; comparing Diwali gifts for clients with price to suit their budgets.
WHY PREFER TO GIFT A CUSTOMISED CHOCOLATE BOX?
Customised Corporate Diwali Gifts
The traditional Diwali gifts, which generally contain Diwali sweets gift packs, chips, dry fruits and juice packets, have become passé. They are way too common, especially when they are ought to be distributed every year in a similar manner.
Be it Diwali gifts for relatives or Diwali gift for corporate in India, it is important to make it count. When your intended receiver accepts the Diwali special gift, he/she must find it special indeed.
Personalised corporate gifts make memorable Diwali gift for employees. Not only they send across a positive message, that the employers have put in extra effort to make the same-olds stand out this time, they are ought to impress business associates and stakeholders as well, even more if they are customised according to the receiver.
For example, if you are presenting your investor with a unique Diwali gift idea, say that their gift boxes have their names and favourite quotes printed on them; nothing is guaranteed to impress them more.
"Play by the rules, but be ferocious."
— Phil Knight, founder, Nike
This season, shop for exclusive Diwali gifts for family and friends. Also make a statement in the corporate world with the latest Diwali gifting options, which are exclusively brought to you only by ChocoCraft. We specialise in custom printed chocolates, which are bound to be irresistible.
Chocolates provide a beautiful template and bare canvas. Personalisation can very easily be taken to the next level with them. More so, they are ideal gifting options for all. Where personalised diaries and key chains may or may not be well received by some, one can hardly ever go wrong with chocolates.
WANT TO GIFT HANDCRAFTED CUSTOMISED CHOCOLATE BOXES? 
Diwali, the festival of lights, is celebrated in honour of the triumph of good over evil. Many associate it with the welcoming of good fortune and prosperity, because of which this festival holds great importance to the working class. Exchanging Diwali gift baskets is a customary practice, be it between families or friends. Diwali bonuses and Diwali gifts for staff are also observed all over the country.
Talking about such Diwali gift hampers for corporate, their contents are not easy to be transported across cities, to other business associates. For instance, sweets tend to break apart and lose their texture and taste. Also, they are perishable and don't remain fresh for long.
Diwali chocolates have now started to gain popularity, replacing the traditional staples. Not just among family gatherings, but also as Diwali gift options for employees, customers and clients. They are easier to send across to business clients and staff in far-off cities and don't lose their freshness. More so, chocolate options are more cost effective than the regular Diwali gift packs which can truly turn out to be very expensive and overly fancy. Therefore chocolates are highly regarded as ideal gifting options, and can even make reasonable corporate gifts within Rs 500.
Chocolates are a tastier option and preferred by most employees, since they can be easily shared by their families, and relished by their kids as well. It would not be surprising if by the end of the festivities, each household is stocked up with dozens of dry fruit boxes and Dalda soaked sweets, which young kids (and elderly as well) would prefer much lesser than a delicious box of chocolates.
WHY PREFER TO GIFT CORPORATE DIWALI PRESENTS TO YOUR EMPLOYEES?  
Corporate Diwali Gift Ideas
Celebrating Deepavali the right way, you need to stock up on unique Diwali gifts for all the family, friends, and colleagues. But since this festival has always been celebrated in the major populace, fortunately or unfortunately there are too many gifting options available in the market.
There is so much to look into; it usually becomes a tedious job screening your Diwali gift options. That's why we have coined the top 10 Diwali gift ideas for you to choose from.
Diwali dry fruits gift packs have withstood the test of time as the best Diwali gifts, since they are extremely beneficial (health-wise), useful to all, and more so, impressive because of their high prices.
You can buy new toys and games as Diwali gifts for kids. After all, they seem to wait for new occasions to stock upon their items!
Looking for useful Diwali gifts for wife? Or planning a surprise Diwali gift for husband? Buy home appliances or electronic gift items for Diwali. Most electronic item retailers hold sales and offer major Diwali discounts during this season. And even if you were looking for some appliances for your home, waiting until Diwali is a sensible decision, with Diwali gift offers making the headlines on all dailies. Online shopping Diwali gifts or anything you were searching for over the year can be very easily available on sale on a good website with reasonable prices.
To make a cute gesture with handmade Diwali gift ideas, make cards, DIY photo frames or pen stand. They make impressive Diwali gifts for girlfriends as well as a hearty Diwali gifts for boyfriends. If you are not sure about how to go about it, search for tutorials, or Google "how to make handmade gifts with paper", for example.
WHY NOT CURATE DIWALI HAMPERS BLENDED WITH THE SWEETNESS OF CHOCOLATES?
Diwali hampers with a variety of Diwali products like handmade diyas, essential oils, Diwali chocolates, and Diwali gift cards can be good Diwali gifts for friends.
Some interesting Diwali gifts for employees with prices suitable to your budget can be mass-ordered online, where you usually find cheaper corporate gifting solutions and larger collection of choices and offers when compared to whole-sale local marts. Traditional sweet gift packs, chocolate boxes, and home appliances like juicers and cookers are commonly provided by online sellers.
Diwali bonuses, cash rewards, gold coins, silver plates, and new crockery sets are other popular corporate Diwali gifts ideas which can be bought by local sellers.
Young couples can engage into some lone time bonding over DIY crafts. You can purchase such make-it-yourself kits from the market, or give your home a cheap makeover by recycling old trash and creating crafty decor items or other useful accessories.
Diwali greeting cards can be sent along with all other gift options you choose. Send your best compliments with fancy calligraphic gift cards.
Diwali is about spending time with your folks. Most out station students and professionals visit their homes during this time. Gifts are appreciated most when they are priceless. This Diwali gift your loved ones with your time. Go on family holidays or stay at home watching movies and spending some quality time.
"If you submit to your gift, people will seek and invite you, You will get paid well because you have perfected your gift"
― Sunday Adelaja