Weddings are a great way to invite your family and friends over. Most Indian weddings are full of fun and fare with rituals lasting for a few days and then the actual wedding ceremony. Gifting your guests with a nice present is something that has been going on for centuries. Guests are given the status of God and hence their presence at weddings is very important. There are a lot of options that you can give your guests as wedding return gifts but very few that will appeal to all. Chocolates make for the best wedding return gifts as they are loved by all and are delicious as well.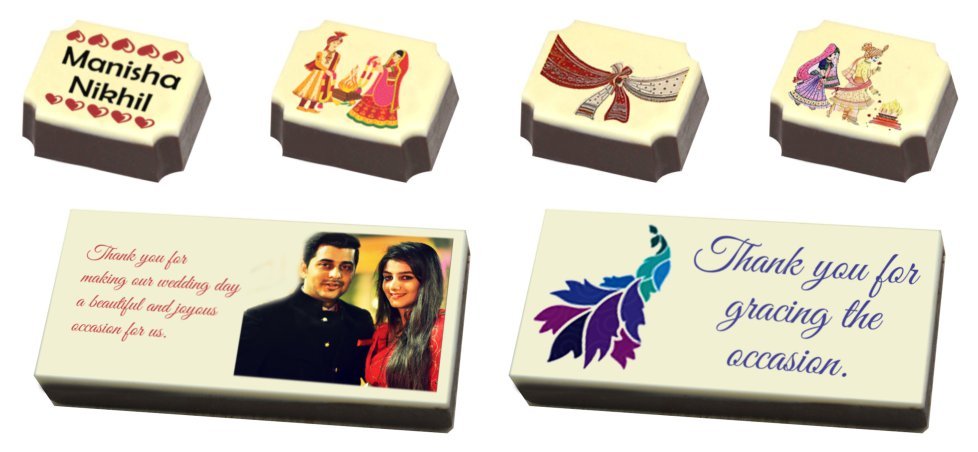 Our wedding would not be as enjoyable if it weren't for the guests. It is our family and friends that make our wedding memorable. All the song dance and rituals are best enjoyed with the guests. To appreciate the presence of the guests in such an important event of your life, we give wedding return gifts. Wedding return gifts in a way signify our gratitude and appreciation towards the guests.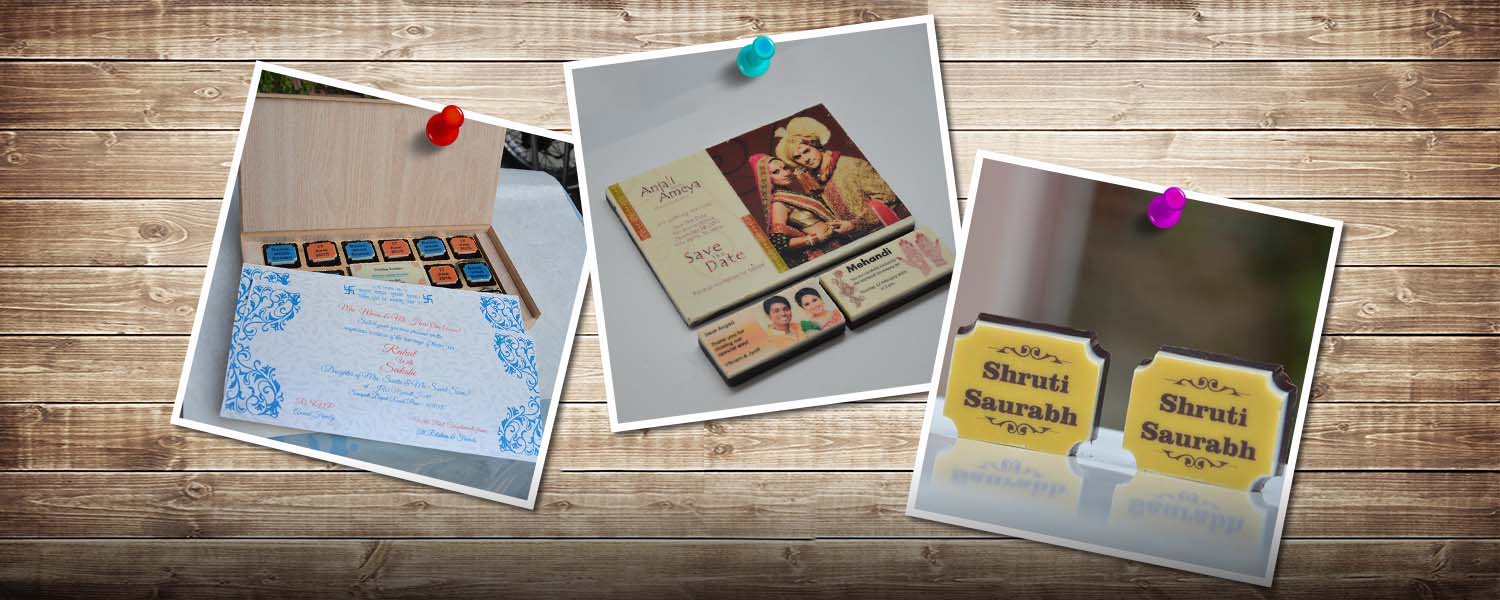 ChocoCraft specializes in custom made chocolates that have the option of printing. Printing on chocolates is a relatively new and fun concept and will be liked by all. We give you a range of options for the flavours and fillings as well as the designing of the chocolate bar or candies. We can create chocolate bars or candies and print your thank you messages on them. All the chocolates are custom made hence we assure that you only get the best and freshest pieces for your guests. Wedding return gifts that are thoughtful and given from the heart will surely be loved by all your guests and most importantly you will not have to worry about getting gender specific gifts as chocolates will be loved by all. We understand the value of your guests and will create the chocolates accordingly so that you can give the most special wedding return gift for your guests.

YOU MAY ALSO LIKE TO READ