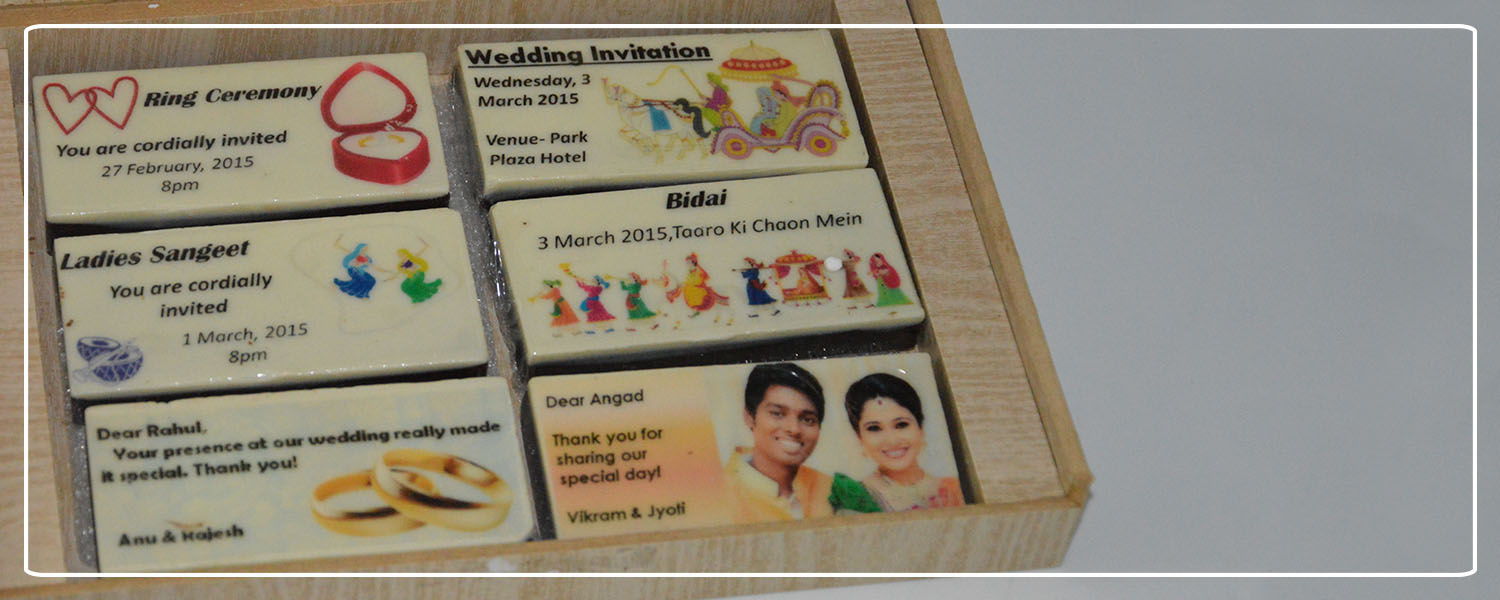 Wedding Gifts are a form of blessings. In Indian tradition, it is very important to receive blessings when you start your journey of married life. When you receive an invite for the wedding, the first thing you think of is the wedding gift. Gifting options are many but to find a gift that will really stand apart is a tough task. A wedding gift should be something that both the groom and the bride like and cherish for a lifetime. Chocolates are one of the best wedding gift ideas that will be loved by both the groom and the bride. Elegant, beautiful and freshly made chocolate bars with a beautiful message printed on the chocolate bar itself will make for a unique wedding gift. Printed chocolates make for good personalized wedding gifts and will charm the bride and the groom as well.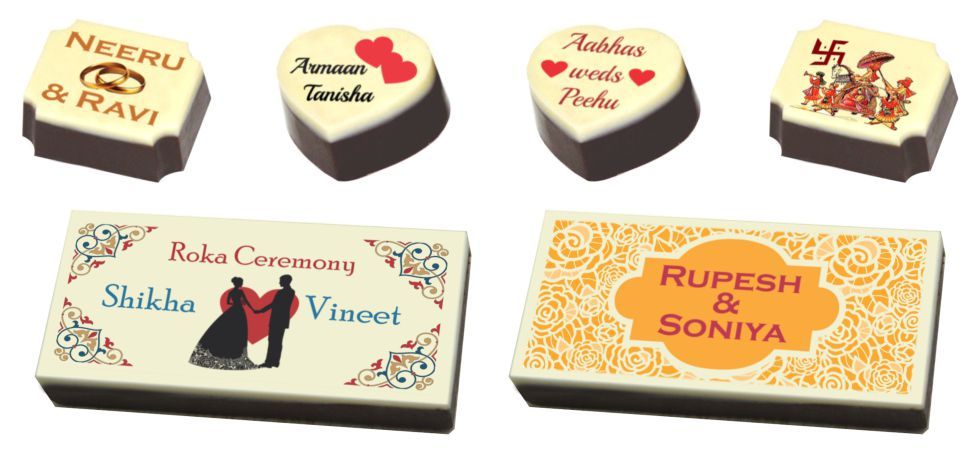 At ChocoCraft we understand the importance of blessings in a wedding. A wedding gift should be such that will touch the hearts of the couple and at the same time create a beautiful memory for them to cherish forever. We have pioneered this beautiful concept where you can entirely customize the chocolate as per your taste and requirements and print a beautiful message for the couple on the chocolate bar itself. The prints are done in edible ink and our in house expert designers can help out in creating the perfectly designed chocolate bar. Our expertise does not end here. We even help design the perfect outer package; in simpler terms our chocolates are packaged in beautifully designed wooden chocolate boxes that can be done as per the wedding theme to give the couple a nice surprise.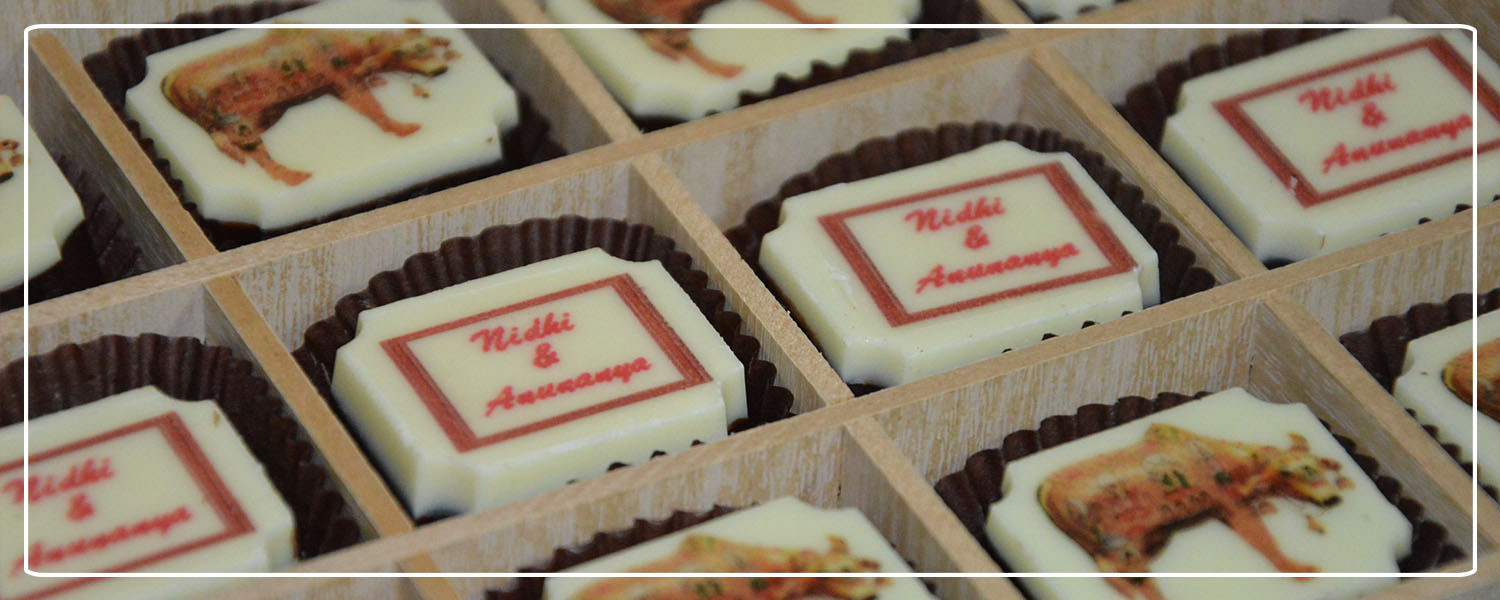 We take utmost care to package the chocolate in appropriate conditions so that you can even take it for destination weddings without any damage done to the chocolate bar. The printed chocolate bars are a truly personalized wedding gift replete with your charm and style. Just select the flavors, set the design, upload the photo or the message and we will create the perfect masterpiece for your invitees. Shower your blessings even when you are miles apart and make a chocolaty place for yourself in the couple's heart.

YOU MAY ALSO LIKE TO READ