India is a country of festivals with its rich heritage and myriad of religions and traditions dating back hundreds of centuries. One can enjoy a festival nearly every second day of the month. We Indians are essentially a family and community-oriented society, and thus we love to celebrate our happy days of festivals with our dear friends and families.
We have people from nearly every religion of the world, and every religion has its own festivals and special days. Behind every festival lies a rich history, marked by distinct rituals and clothing. But there are some festivals which are celebrated with more vigor than other festivals, all across the country or at a regional level. Along with festivals, there comes the ritual of exchanging gifts with your loved ones.
For corporations, it is an expectation to gift their employees special gifts in reward for their hard work. We are providing a guide to major festivals celebrated across India and the best gifting options related to those festivals.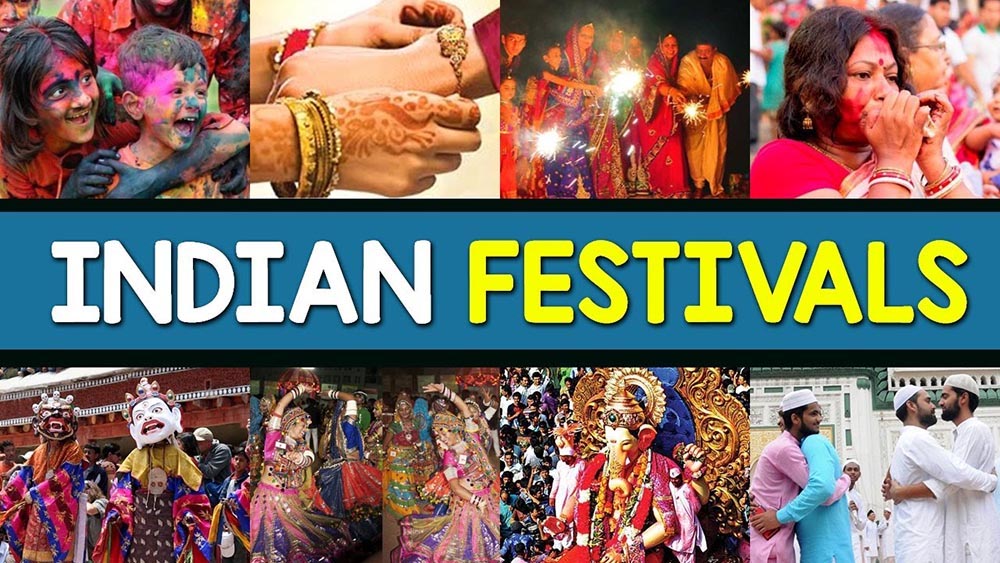 Diwali
Diwali or Deepavali is one the biggest festivals celebrated in India. Everyone in the country looks forward to this festival of lights. The word 'Deepavali' itself means a chain of lights. It spiritually signifies the triumph of light over darkness and good over evil. During this festival, people light up their homes, temples, and offices with earthen lamps, electric lights and beautiful decorative artwork.
Diwali celebrations are not restricted to a single day. The entire celebration lasts over five days during which people meet and greet close friends and associates, exchange gifts and eat delicious sweets and food. Two days before Diwali, Dhanteras is celebrated where the God of Ayurveda, Dhanvantri is prayed to for good health and a long life. Following Dhanteras, Narak Chaturdashi is celebrated, also called 'Choti Diwali' in the common tongue. Then comes the big day of Diwali.
Diwali time also calls for cleansing and deep-cleaning of houses and offices to welcome the Goddess Lakshmi and Lord Ganesha with splendor. On the day of Diwali, people dress up in their best attires, light up their houses in bright lights and colors, burst firecrackers and meet family and friends. At night, they perform a Puja ritual to Goddess Lakshmi, the deity of fertility and wealth, Lord Ganesha, the remover of obstacles and lord of new beginnings, and Goddess Saraswati, the deity of music, literature and learning.
The day after Diwali, Padva is celebrated, dedicated to love and mutual devotion between the wife and husband. On the last day of the festivities, Bhai Dooj celebrates the sister-brother loving relationship and emphasizes on the love and lifelong bond between siblings.
Diwali is a unique festival in the respect that it is not just a special day for Hindus. On this day, Jains celebrate to mark the attainment of moksha by Lord Mahavira. For Sikhs, it holds a special place as they celebrate the 'Bandi Chhor Divas', the day Guru Hargobind was released from a Mughal prison.
Most of the Diwali gifts are generic and related to simple store-bought sweets. So why not gift something that is special to the receiver who wouldn't want to pass it along. Using Chococraft, you can make personalized gifts, with personalized boxes and chocolates.
Follow this link to explore our offerings: https://www.chococraft.in/collections/diwali-gifts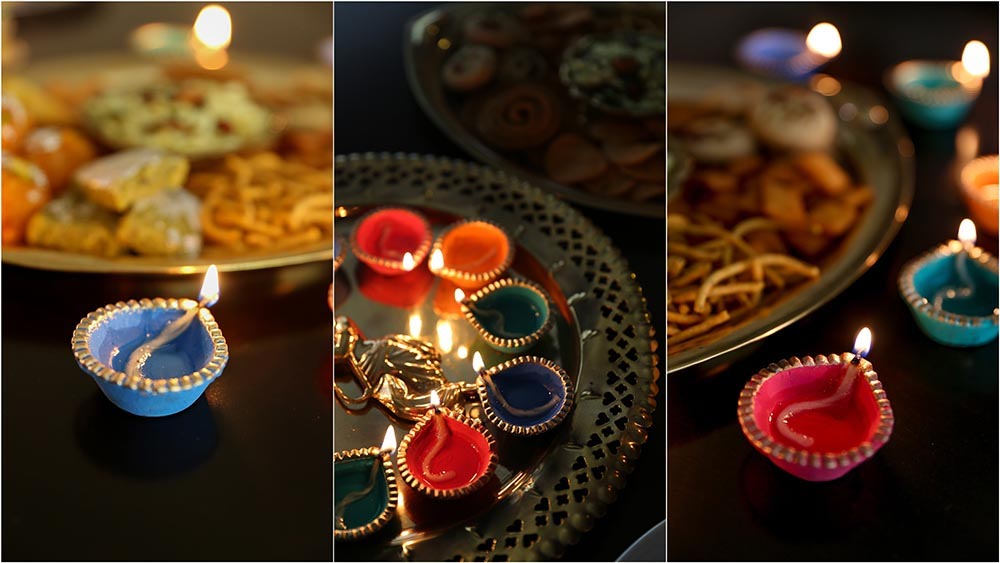 Durga Puja
Durga Puja is an important festival that is dedicated to the Goddess Durga, the warrior deity. It is a very special festival for the people in Eastern part of India especially West Bengal, Bihar, Odisha, North-Eastern states and also Nepal where it is called Dashain. Durga Puja is celebrated across 10 days.
Durga puja is a big social and cultural event where temporary stages called Pandals are built. It is a harvest festival and is also celebrated as a victory of Good over Evil. In other parts of the country, it is celebrated as Dussehra where Ram Lila, a street play chronicling Lord Rama's life is played across the country and the effigies of the demon Ravana is burnt in public squares at the last day. Goddess Durga's husband, Lord Shiva is also prayed to during this festival.
On the first day, Mahalaya is celebrated, marking Durga's start of the battle against evil. From the sixth day, the Goddess is welcomed, festive Durga worship and celebrations begin in elaborately decorated temples and pandals hosting the statues. In the following days, Goddesses Lakshmi and Saraswati are also revered. On the tenth day, Vijaya Dashami is celebrated with enthusiasm and vigor, with drum beats of music and chants. Processions carry colorful clay statues of Goddess Durga to a river or ocean and immerse them as a form of goodbye. The entire festival is about meeting and greeting family and friends as a part of social gatherings and pandal-visiting. Houses are decorated with lights and cultural events span the ten-day festivities.
Durga Puja is also a festival of giving, and nothing can be better than to present your loved one with personalized Chocolate boxes and Chocolates with their pictures and special Durga Puja and Dussehra messages.
Follow Chococraft's offering for special gifts on the link: https://www.chococraft.in/collections/dussehra-gifts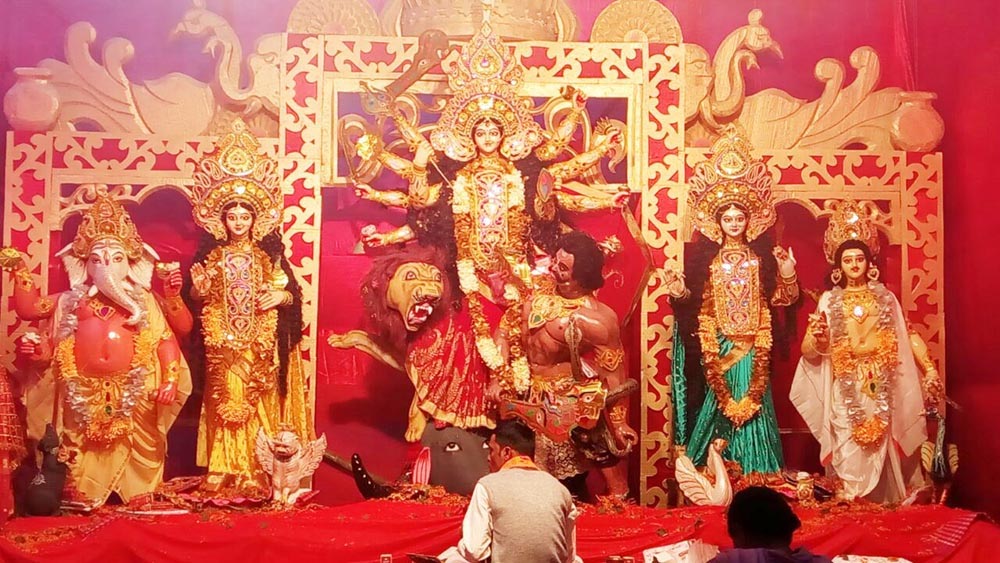 Eid
Eid is an important holiday in the Islamic faith, which marks the end of Ramadan, the Islamic holy month of fasting. The night preceding Eid is called Chaand Raat, meaning "Night of the Moon". Muslims visit bazaars and shopping malls with their families for Eid shopping and gifts for others in their close social circle. Younger girls, apply the traditional henna on their hands and feet and wear colourful bangles. People greet each with "Eid Mubarak" and often embrace each other formally. It is common for children to receive some money called 'Eidi' by their elders. On Eid before the prayers, people give Fitra, a form of charity. A form of tax called Zakat is also distributed in the form of food and new clothes. Then prayer is performed collectively in open areas or at mosques.
On Eid, people visit their neighbors, family members, friends and share sweets, snacks and special meals including some special dishes like the sweet Sevaiyan. This Eid, why not gift your loved one something special like Personalized Chocolates with boxes on this special day? At Chococraft, you have many options to choose from.
Follow this link for more: https://www.chococraft.in/collections/eid-gifts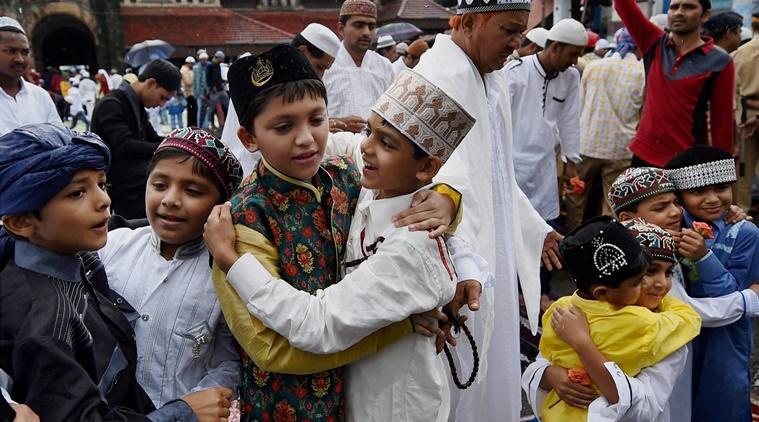 Ganesh Chaturthi is the Hindu festival for Lord Ganesha, the remover of obstacles and God of new beginnings. It is a ten-day festival, marked with the installation of Ganesha clay idols in homes, or on elaborate temporary stages called Pandals. Vedic hymns and Hindu texts like Ganapati Upanishad is chanted.
Offerings and prasada from the prayers are distributed from the pandal to the people, include sweets such as modaka which is believed to be a favorite of Lord Ganesha.
On the tenth day, the idol is carried in a procession with music, dancing and group chanting and then immersed in a nearby water body, and Ganesha is believed to return to Mount Kailash to Goddess Parvati and Lord Shiva.
The festival calls for meeting loved ones publicly in Pandals and their homes and gifts are exchanged. This time, along with the delicious Modak, gift your friends and family Personalized Chocolates and boxes from Chococraft and make the festival extra special for them.
Follow this link for gifting options: https://www.chococraft.in/collections/ganesh-chaturthi-gifts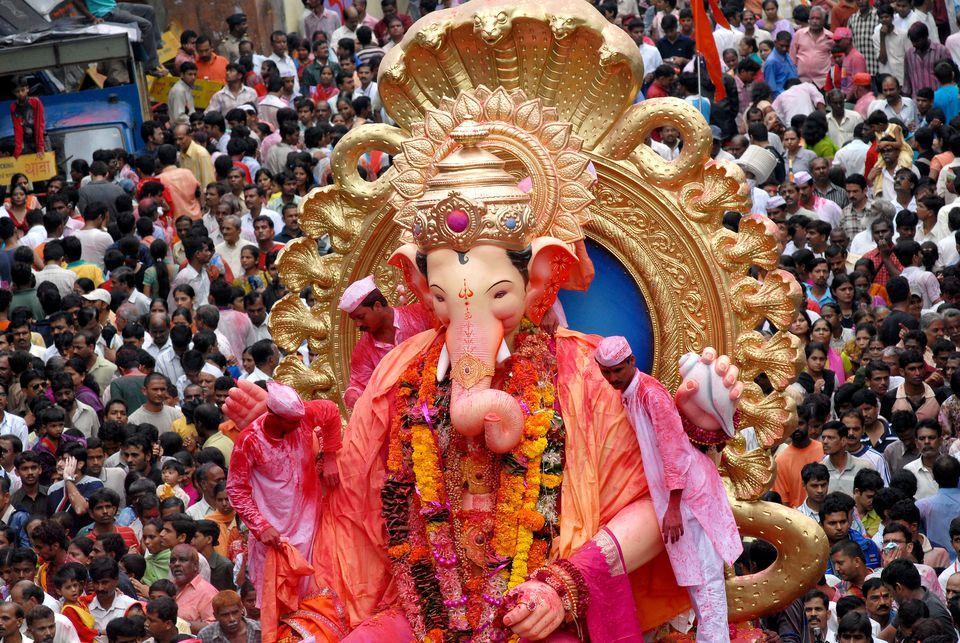 Karva Chauth is a festival celebrated by Hindu women in India, when married women observe a fast from sunrise to moonrise for the safety and longevity of their husbands. The fast is traditionally celebrated in Northern India. Sometimes, unmarried women also observe the fast for their fiancés or desired husbands.
Women buy cosmetics, jewelry, and puja items, such as Karva lamps, henna, and the puja thali. The fast begins at dawn. Fasting women do not eat during the day. A community women-only ceremony is held during the day. Women dress in fine clothing and wear jewelry and henna, and some dress in the complete finery of their wedding dresses.
Afterwards, the fasters offer baayna (a collection of halwa, puri, namkeens and sweets) to the idols and hand it over to their mother-in-law or sister-in-law.
Once the moon is visible after a long wait, the fasting woman views her husband's reflection in a vessel filled with water or through a sieve. Water is offered to the moon. Sometimes, the woman says a brief prayer asking for her husband's life.At this stage, the woman can successfully confront and defeat death.
The husband then takes the water from the thali and gives his wife her first sip and feeds her with the first morsel of food in the day. The fast is now broken.
This Karwa Chauth, make the leading lady in your life's fast extra special by opening her fast with customized Chocolates from Chococraft. Use our service to write special Karwa Chauth message for her on them, or get the picture of you two printed on it. This will make her Karwa Chauth a memorable one.
Follow this link for more: https://www.chococraft.in/collections/karwa-chauth-gifts

Holi is a Hindu spring festival also known as the "festival of colours". The festival signifies the victory of good over evil, the arrival of spring, end of winter. It is a festive day to meet others, play and laugh, forget and forgive. It is also celebrated as a thanksgiving for a good harvest.
The celebrations start on the night before Holi with a Holika Dahan where people gather, perform religious rituals in front of the bonfire, and pray that their internal evil is destroyed the way Holika, the sister of the demon king Hiranyakashipu, was killed in the fire.
The next morning is celebrated as a festival of colours, where people smear each other with colours and drench each other in colored water. Water guns and water-filled balloons are also used. It is played with equality, be it with friend or stranger, rich or poor, man or woman, children, and elders.
The fun occurs in open areas. Some groups carry drums, go from place to place, sing and dance. People visit family, friends and foes to throw powders on each other, laugh and gossip, then share Holi delicacies, food and drinks like Gujia. Some drink bhang or marijuana, which is intoxicating. In the evening,, people dress up and visit friends and family.
This Holi, in a departure from tradition of consuming Bhang and Gujia, gift your visitors personalized chocolates from Chococraft. A surprising delight for them would be chocolates with pictures of their colored faces from previous Holi festivities.
Follow this link for more: https://www.chococraft.in/collections/holi-gifts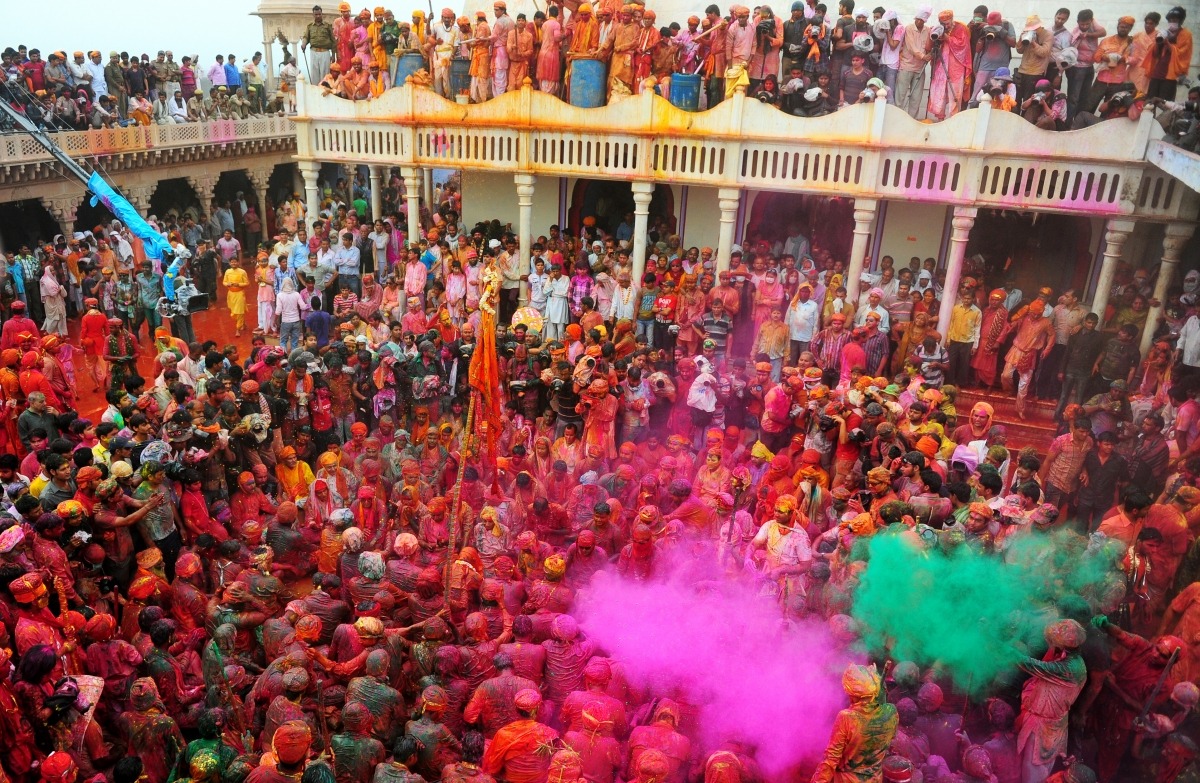 Lohri is a popular winter time Punjabi folk festival. The festival commemorates the passing of the winter solstice and the end of winter season. It is observed the night before Makar Sankranti. Lohri is celebrated with a bonfire. People also eat sheaves of roasted corn from the new harvest.
People also eat Gajak, Sarson da saag with Makki di roti, ground nuts and jaggery. 10 to 15 days before Lohri, groups of young and teenage boys and girls go around their neighborhood collecting sums of money for the Lohri bonfire. They also collect grains and jaggery which are sold.
The bonfire is lit at sunset in the main square. People toss sesame seeds, gur and rewaries on the bonfire, sit around it, sing and dance till the fire dies out. Some people perform a prayer and go around the fire.
People meet each other on Lohri and exchange gifts. For newlyweds and couple who just had children, gifts are traditionally given to them. How about gifting them personalized chocolates from Chococraft with pictures of their wedding day or family photographs printed on them? Your gift will truly stand out amongst other gifts.
Follow these links for the gifting options: https://www.chococraft.in/collections/lohri-gifts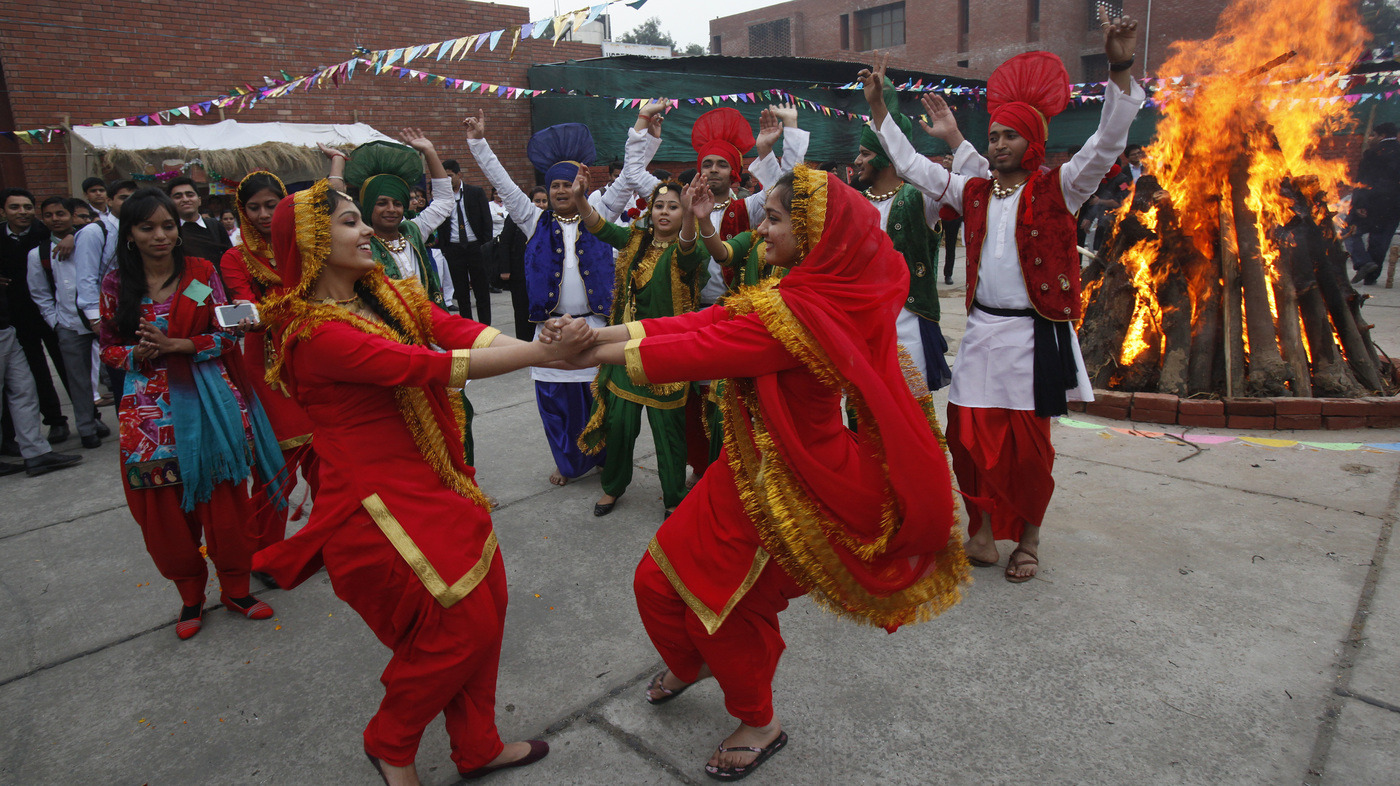 Onam is an annual Hindu festival which originated in the state of Kerala. It is a harvest festival and the New Year day for Malayali Hindus. Numerous festivities are observed including Vallam Kali (boat races), Pulikali (tiger dances), Pookkalam (flower arrangement), Onathappan (worship), Onam Kali, Tug of War, Thumbi Thullal (women's dance), Kummattikali (mask dance), Onathallu (martial arts), Onavillu (music), Kazhchakkula (plantain offerings), Onapottan (costumes), Atthachamayam (folk songs and dance), and other celebrations.
People buy and wear new clothes for the occasion of Onam. Many lamps are lit in Hindu temples. A palmyra tree is erected in front of temples and surrounded with a wooden balustrade and covered with dry palmyra leaves. It is lit with a torch and burned to ashes to signify that King Mahabali went to Patala as a sacrifice. The Onam sadya (feast) is another very indispensable part served on plantain leaves and consists of nine courses, but may include over two dozen dishes.
To celebrate this special occasion, gift your loved ones personalized chocolates and chocolate boxes from Chococraft. We have the option to choose from small to large sized chocolates, and you can print special Onam wishes and pictures on them.
Follow our link for the available options: https://www.chococraft.in/collections/onam-gifts

Pongal is a four-day Tamil harvest festival and is a Thanks giving to the Sun God for Harvest. It is one of the most important festivals celebrated by the Tamil diaspora.
The day marks the start of the sun's six-month-long journey northwards (the Uttaraayanam). Part of the celebration is the boiling of the first rice of the season consecrated to the Sun - the Surya Maangalyam. The Pongal dish has rice and milk with cardamom, raisins, Green gram (split), and cashew nuts. The dish is served on banana leaves. The day before Pongal is called Bhogi when people discard old belongings and celebrate new possessions.
Houses are cleaned, painted and decorated to give a festive look. On Pongal day, Tamilians decorate their homes with banana and mango leaves and embellish the floor with decorative patterns drawn using rice flour. Rangolis are drawn on doorsteps. Family elders present gifts to the young. The next day on Maatu Pongal, cattle are recognized and treated affectionately. Features of the day include games such as the Jallikkattu and taming bull.
The last day, Kaanum Pongal, marks the end of Pongal festivities. Many families hold reunions on this day. Brothers pay special tribute to their married sisters by giving gifts. Landlords present gifts of food, clothes, and money to their tenants.
This year on Pongal, do something different by gifting each other personalized chocolates and boxes from Chococraft for a special treat.
Follow this link for more: https://www.chococraft.in/collections/pongal-gifts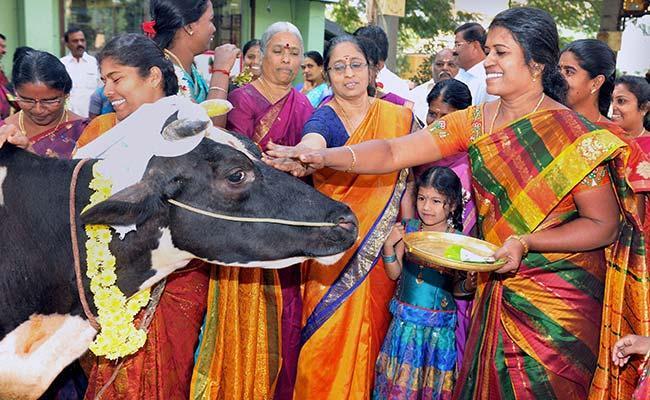 Raksha Bandhan, or simply Rakhi, is an annual rite performed in India. On this day, sisters of all ages tie a talisman, or amulet, called the rakhi, around the wrists of their brothers, ritually protecting their brothers, receiving a gift from them in return, and traditionally investing the brothers with a share of the responsibility of their potential care.
Raksha Bandhan is a festival of love celebrating the purity and strength of the brother-sister relationship. While there are many options available in the market, including generic chocolate boxes for gifting, why not gift something different to your sister this time?
We at Chococraft suggest you gift your loving sister our personalized chocolates and boxes with loving wishes or pictures from your childhood spent together. This will be an extra special gift for your sister and make the day even more awesome for the two of you. For the girls, surprise your brothers with special chocolates with messages commemorating your moments of love and kinship spent together.
Follow our link for Rakhi gifts: https://www.chococraft.in/collections/rakhi-gifts