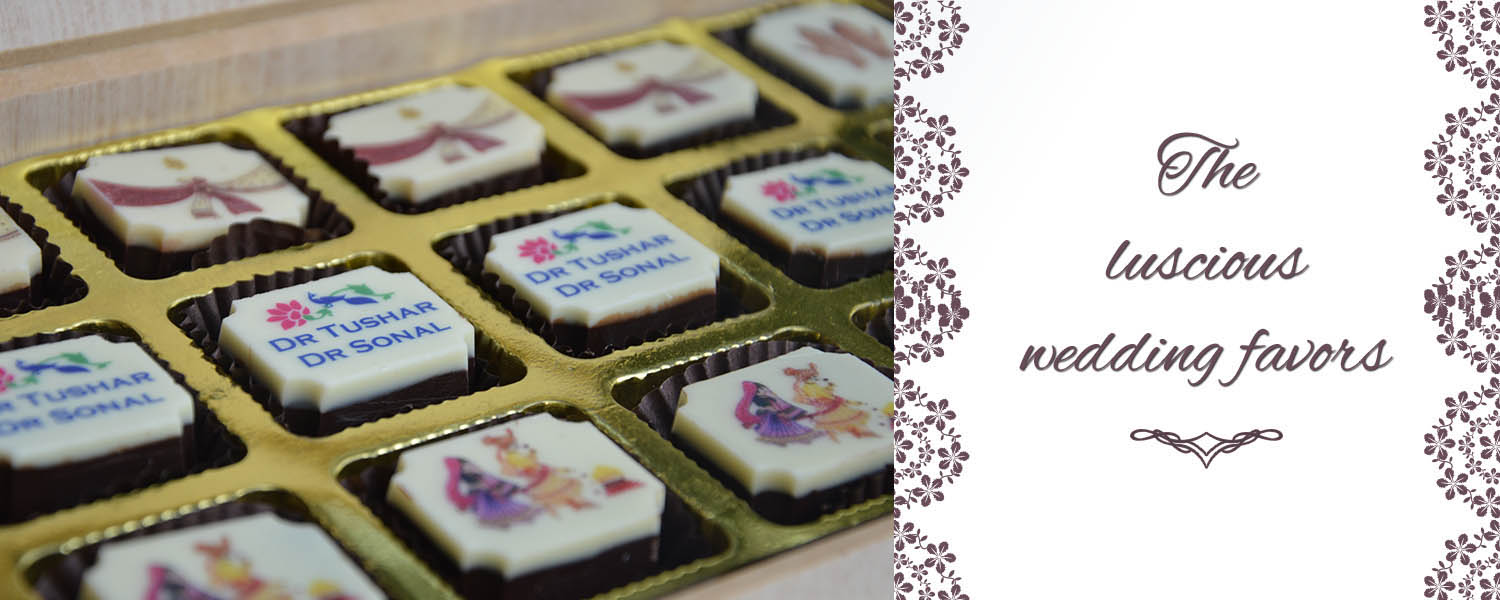 We know that you are too busy. You have got a meeting to attend, places to visit and people to meet but yes, you are expected to spare your precious time in family events as well. If you really care about the family values, you will for sure take out some time to help your family members in management of the event. It could be a wedding, it could be sangeet or might be wedding anniversary. Well, whatever the occasion or event is, the thing that is common in all events is a small cute favor. Now, many people might not be aware of favors, it is a small gift you give to your guests to appreciate their humble presence.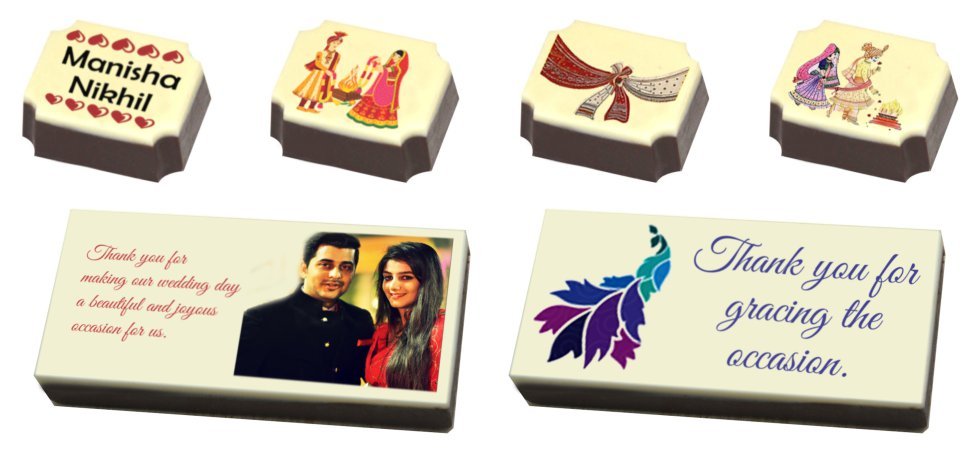 What could be more stylish and off beat than Chocolate bars wrapped in stylish and stunning wrappers. Nowadays, it is a style statement to have chocolate favors in variety of forms like brownies, pretzels, fortune cookies, chocolate lollies and many more to surprise the guests. The favors that are personalized with name of bride & groom indeed will make an impact on the guests. Boxes of chocolate are enough to glorify your occasions. Many people opt for chocolate as favor for the guests because that's what in trend and chocolate is something that cannot be disapproved.Chocolate as a favor are in fashion right now and people have are rushing to try this latest trend. You can personalize your favors in many ways, you can add the name or photos of bride and groom to it or you can go for theme specific shapes but the newest trend is to have your favors personalized with the name of the guests on the boxes of the chocolates.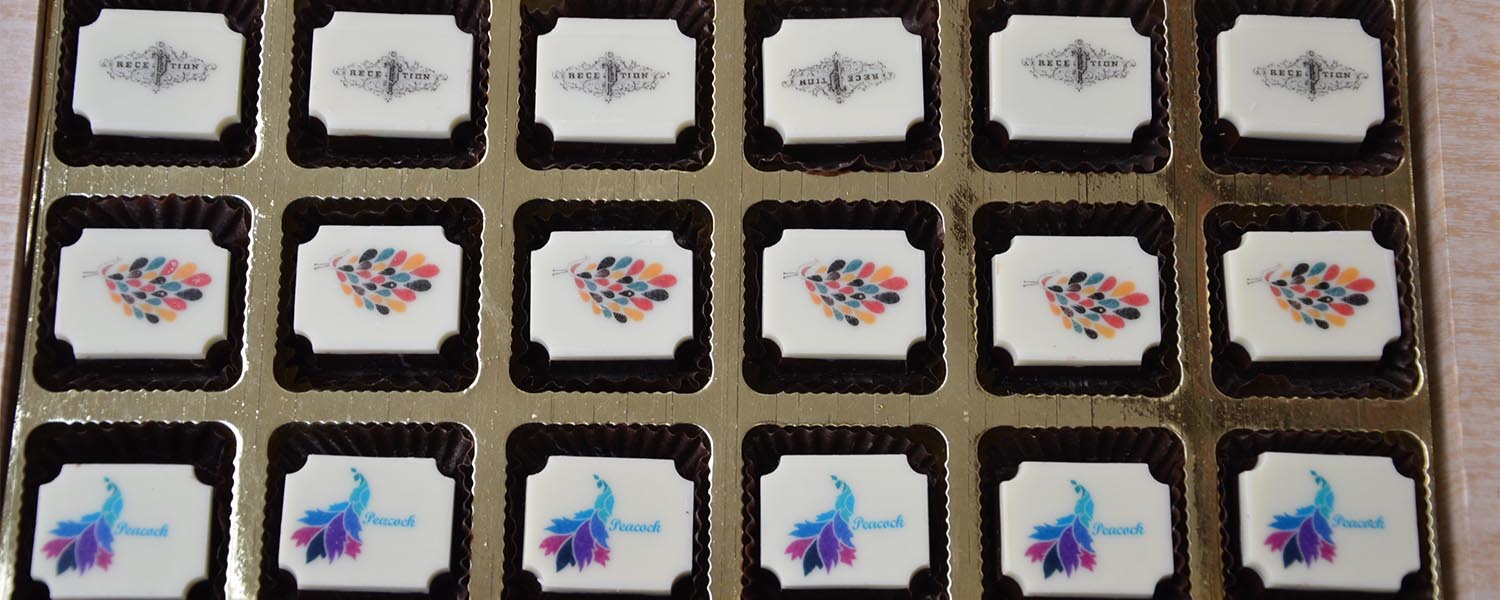 What could be more stylish and unique than having name of your guests on the favors? This gesture will turn your occasion into a memorable moment for both you and your guests. A sweet souvenir of memory for all your guests will surely bring that smile of mirth to their faces. Nothing could be more beautiful to see your guests applauding your favors and it is indeed true that you too will be enthralled after seeing your picture on chocolates (yes, pictures of bride groom on the chocolates), worth drooling. Many Chocolatiers are presenting people with this amazing and unique service of personalized favors and ChocoCraft is one of them but the thing that makes them different from other Chocolatier is their will to add the desired sweetness and bliss in all your occasions with chocolates. Jazz up your event or occasion with the personalized favors from ChocoCraft!

YOU MAY ALSO LIKE TO READ