Whether it's the first child or the ones that follow, becoming parents is a joy unmatched for any happy couple. Not only this, the addition of a new member to the family is equally exciting for the whole family, especially grandparents to be. And if the new member is as cute as babies are with their tiny toes and button noses and bright smiles, then it sure deserves a grand announcement.
Announcements are not just a frivolous task. They carry great value and deeper meaning. We all know happiness doubles when shared. They are a means of including your loved ones in your happy times. A way to show that in all the great moments of your life you cherish their presence and support. We have traditions in all religions and cultures that mark the beginning of an individual's life. What are these rituals if not forms of announcements. Here, in this list we recommend five fun ways that will give traditions a modern twist:
Announcement Gifts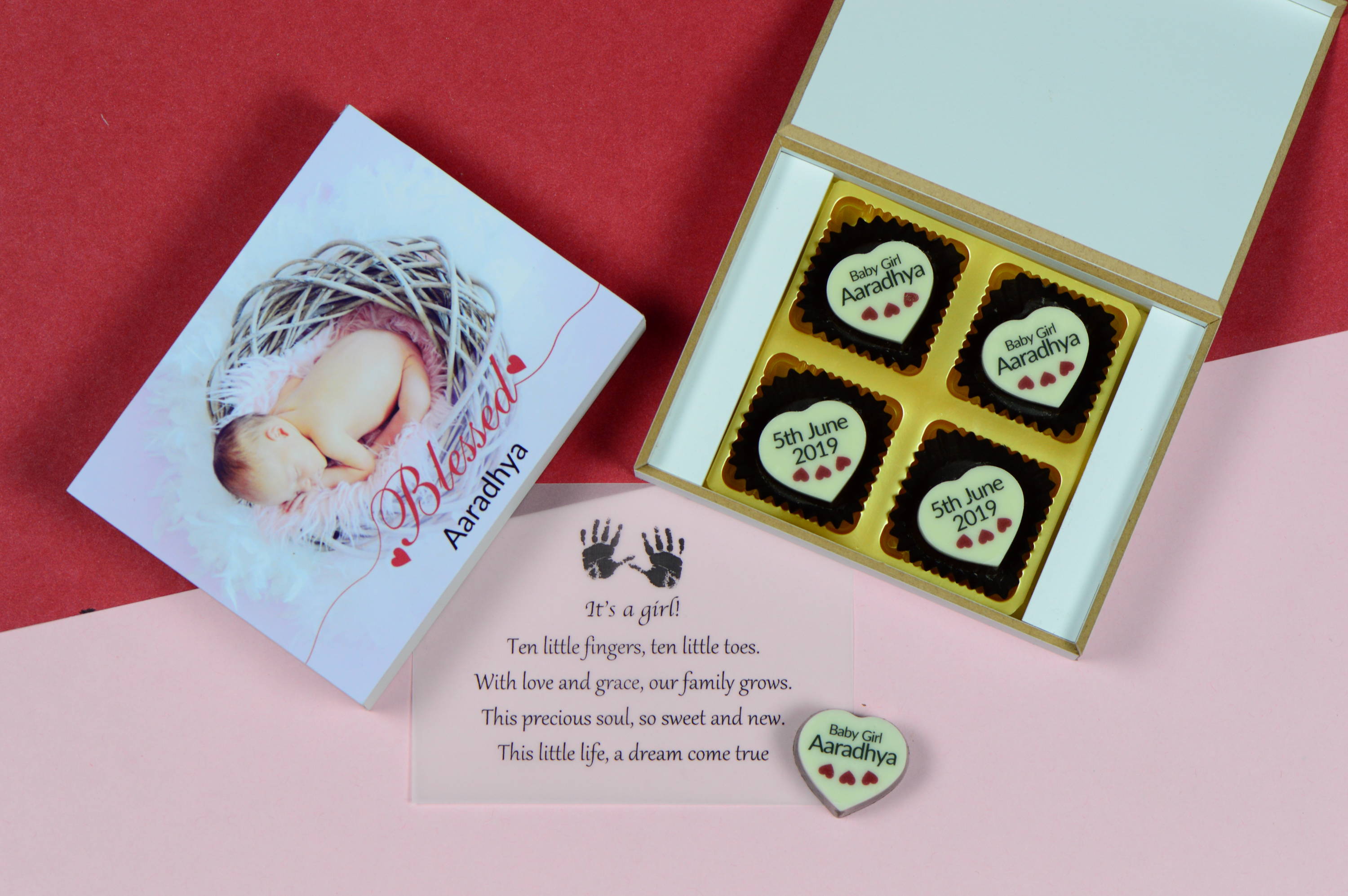 The two rules of any happy occasion are it must be celebrated with others and that it must be celebrated with something sweet. The Baby Announcement Collection by CHOCOCRAFT brings these two together perfectly. They are crafted beautifully to suit the occasion with prints of preferred message/picture/design on the chocolates. They become all the more feasible in the current scenario with our pan India delivery services. So CHOCOCRAFT becomes the most safe and sweet way to tell the world about the new baby. They also make for great mementos, so you need not worry about the time when your child grows up and wants to know about times they were too young to remember.
Trailers/Video Announcements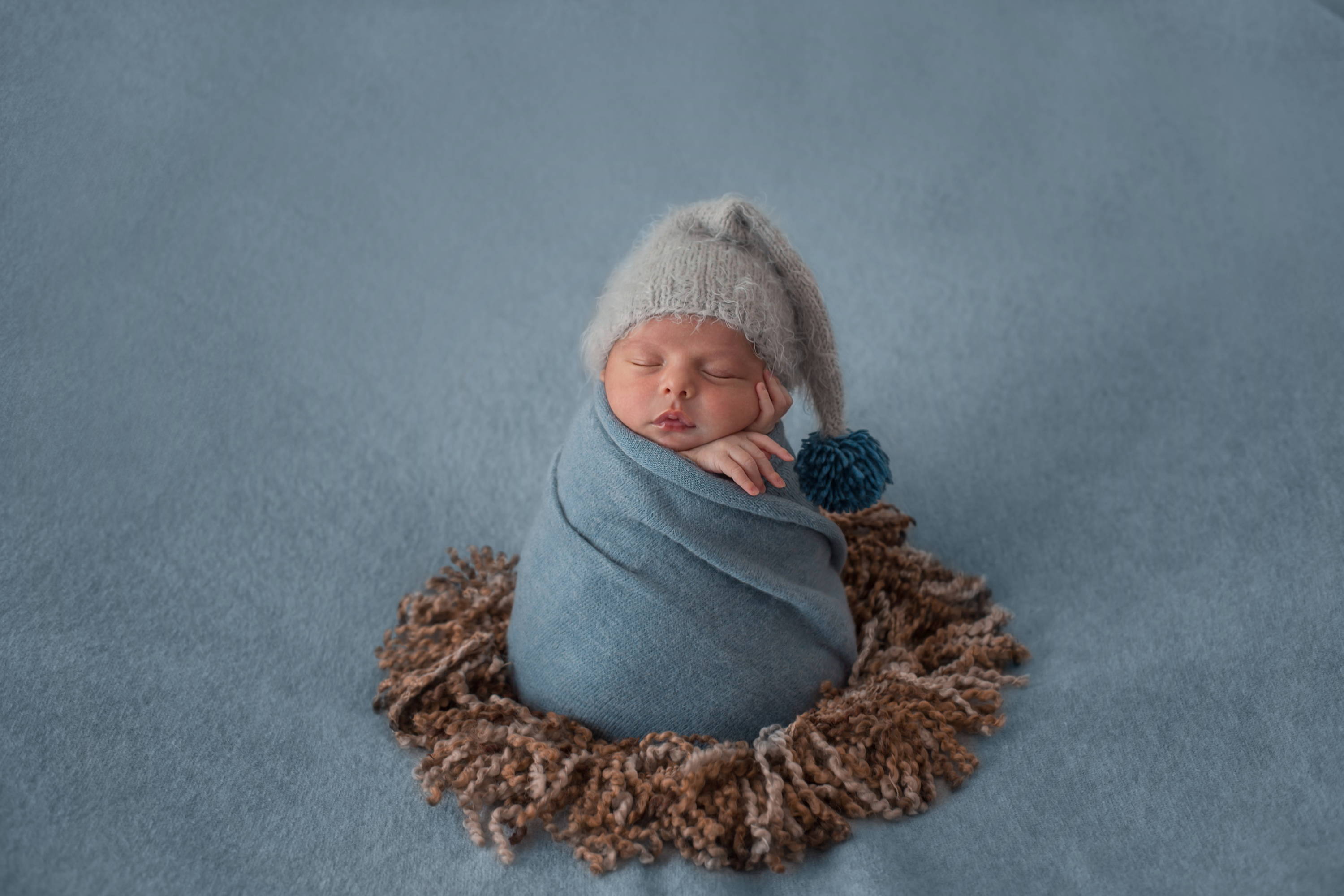 Along with sending out the announcement gifts, you can also go for video announcement or, if you want to add the dramatic flair, then trailers. Video announcements are intimate, full of emotions and wholesome as the people you share them with gt to see the happiness in your smile, perhaps a look at the beautiful baby too. They are fun, engaging and not to mention the possibilities they come with. You can get as creative as you want. That's why we recommend going for a full-fledged trailer as they make for films. After all, your baby is the star of his/her/their life. This will also make a good memory to visit in the years to come or may even turn into a tradition for all subsequent birthdays; who knows?
Initiation Ceremonies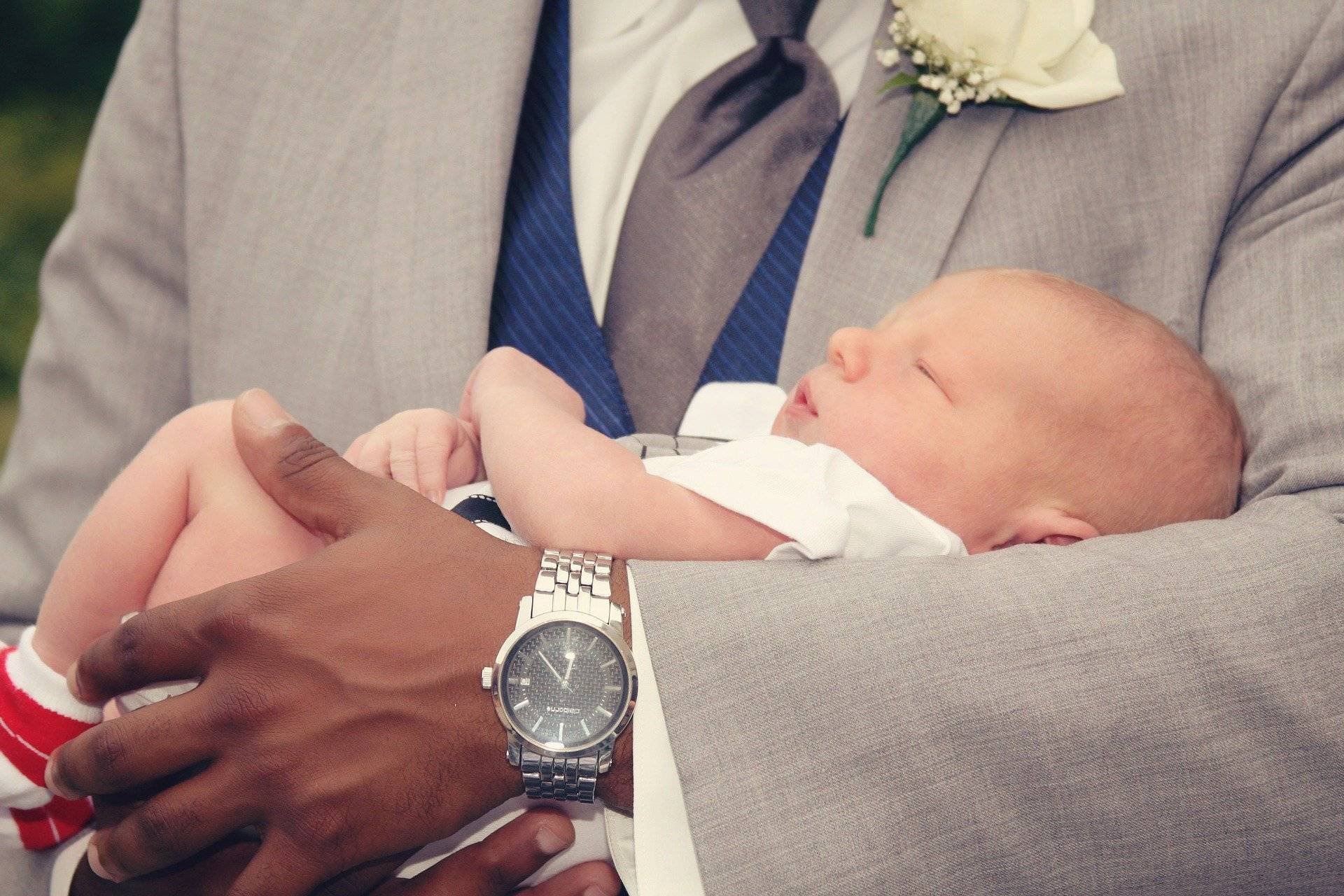 As mentioned before, traditionally all religions and cultures have some form of rituals that revolve around welcoming the baby. We suggest while you keep the tradition going you innovate it to reflect your unique taste and ideas of fun. It's your baby, your family, your ceremony so you should be owning that party. Remember when in Modern Family, Cam and Mitch announced their adopted daughter Lily with a Lion King-themed ceremony, yes we are talking about that kind of personalisation for an initiation ceremony.
Welcome Party
If ceremonies and grand gestures are not your things then a good old simple welcome party should do the magic. Some chic decorations, a banner welcoming the baby, family and friends, some good food and music and voila, you have a chill welcome party. You can also have fun themes like remember your own birthday parties with the very 90s aesthetics. For Millenials, that will never grow old. Why not recreate that for your baby's announcement party.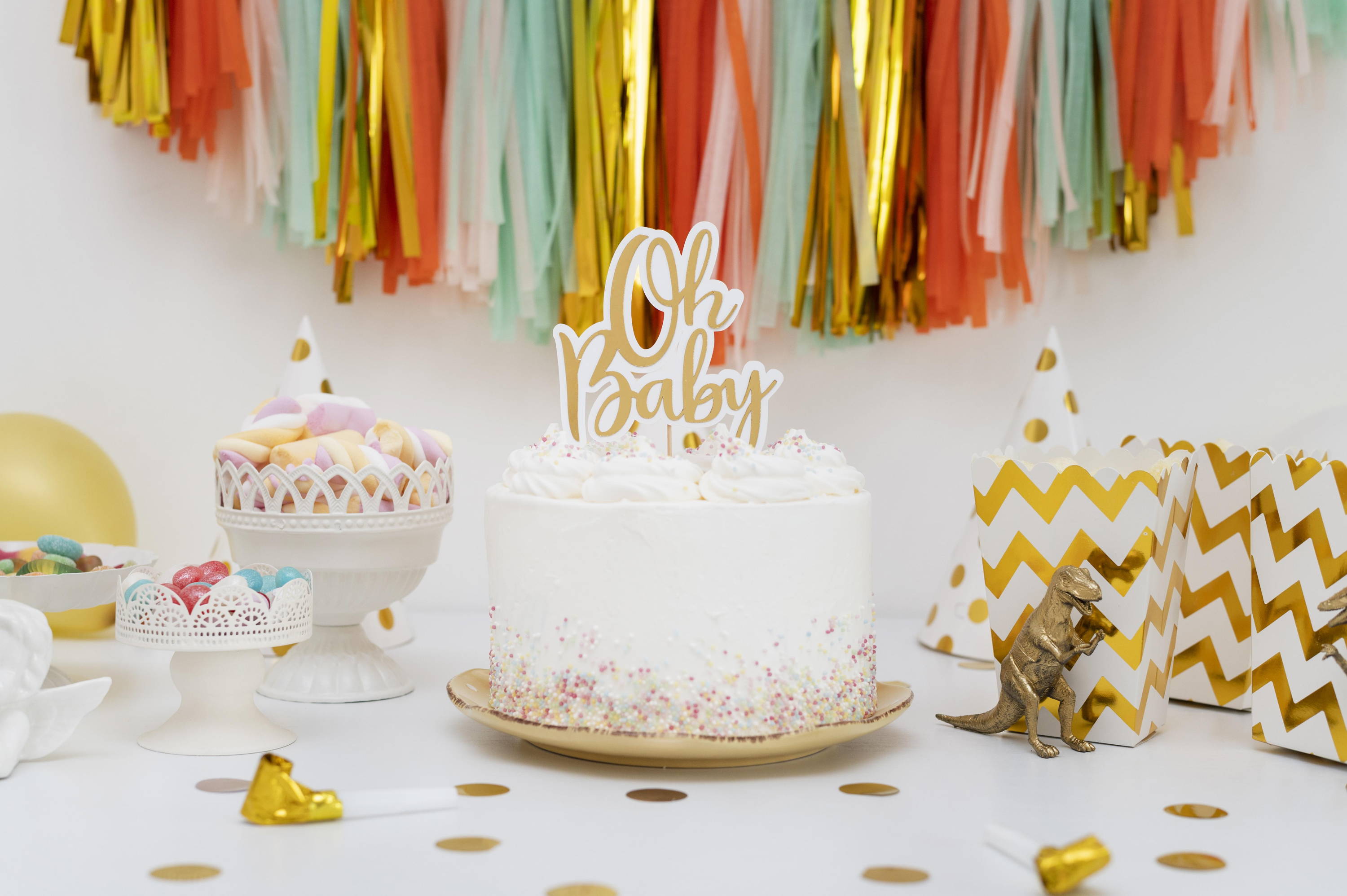 Goodwill Gesture
A baby is a happy news. We also urge you to spread that happiness forward. Life has brought smiles so, why not be the reason for someone else's smiles too. Moreover, the world that we live in can always use a goodwill gesture. There is never a bad time for that. There are so many things you can do, plant trees that grow as your child grows. Share the happiness with those who have not been as fortunate as you are. Make donations in the name of your newborn baby for a cause you wish for your baby to stand for in future. The thing about good deeds is that it's not hard to find one. Life has been good to you, thank your stars by passing on the goodness ahead.