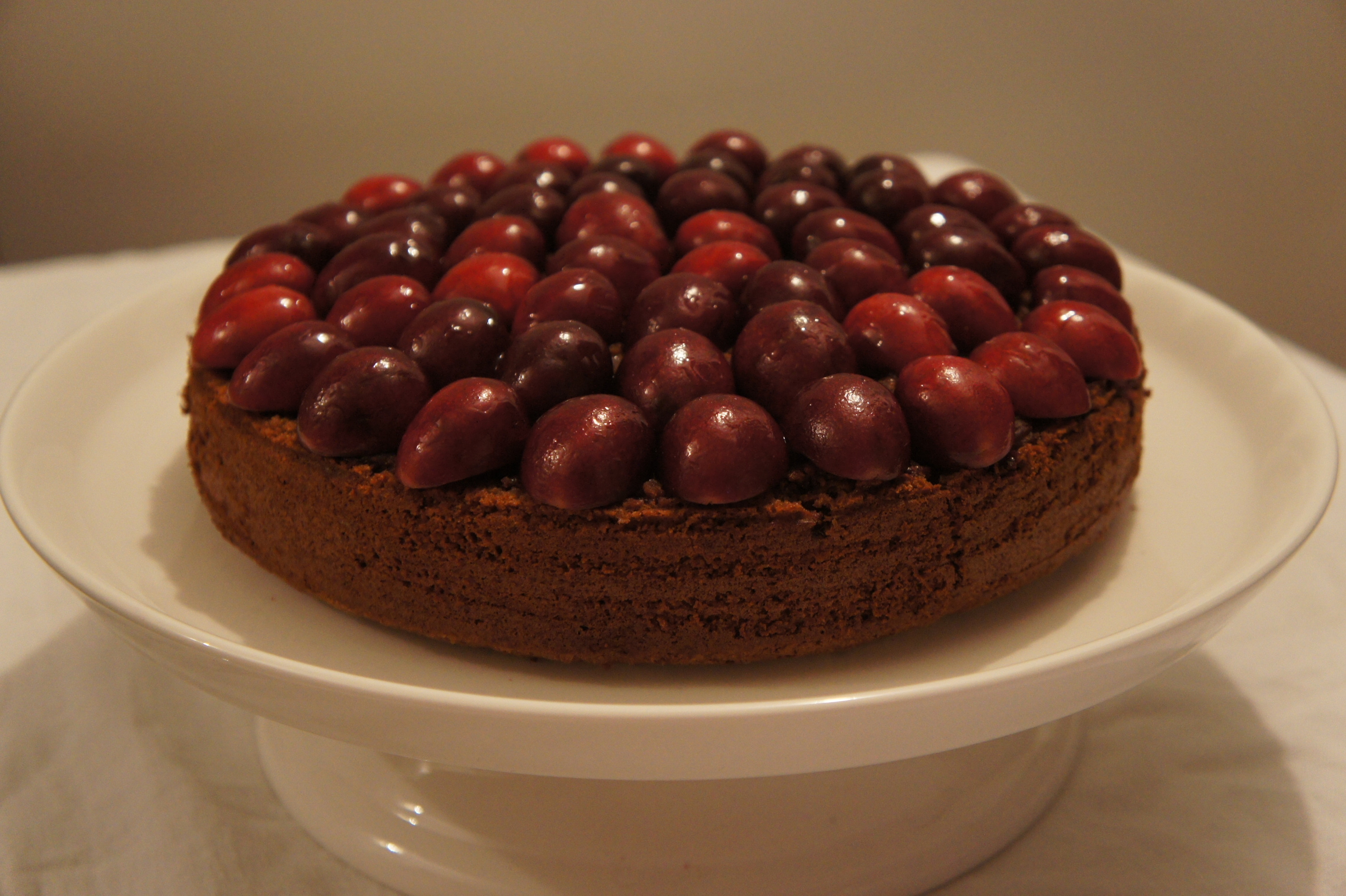 Serves 8 people
Ingredients
50g / 2oz/ 1/3 cup quick-cook polenta

200g / 7oz plain chocolate, chopped into small pieces

5 eggs, separated

175g / 6oz / ¾ cup caster sugar

115g / 4oz /1 cup ground almonds

75 ml/ 5 tbsp plain flour finely grated rind of 1 orange

115g / 4oz/1 cup glace cherries, halved icing sugar, for dusting
Procedure
Place the polenta in a heatproof bowl and pour over just enough boiling water to cover (about 120ml/4 fl oz / ½ cup). Stir well, then cover the bowl and leave to stand for about 30 minutes, until the quick-cook polenta has absorbed all the excess moisture.

Preheat over to 190 C / 375 F/ gas 4. Grease a deep 22 cm / 8 ½ in round cake tin and line the base with non-stick baking paper. Melt the chocolate.

Whisk the egg yolks with the sugar in a bowl until thick and pale. Beat in the chocolate, then fold in the polenta, ground almonds, flour and orange rind.

Whisk the egg whites in a grease-free bowl until stiff. Stir about 15 ml / 1 tbsp of the whites into the chocolate mixture to lighten it, then fold in the rest. Finally, fold in the cherries. Scrape the mixture into the prepared tin and bake for 45-55 minutes or until well risen and firm. Turn out and cool on a wire rack, the dust with icing sugar to serve.
Recipe source: The Chocolate Bible
Recipe Code: 2017007
Image source: https://indulgedevour.wordpress.com