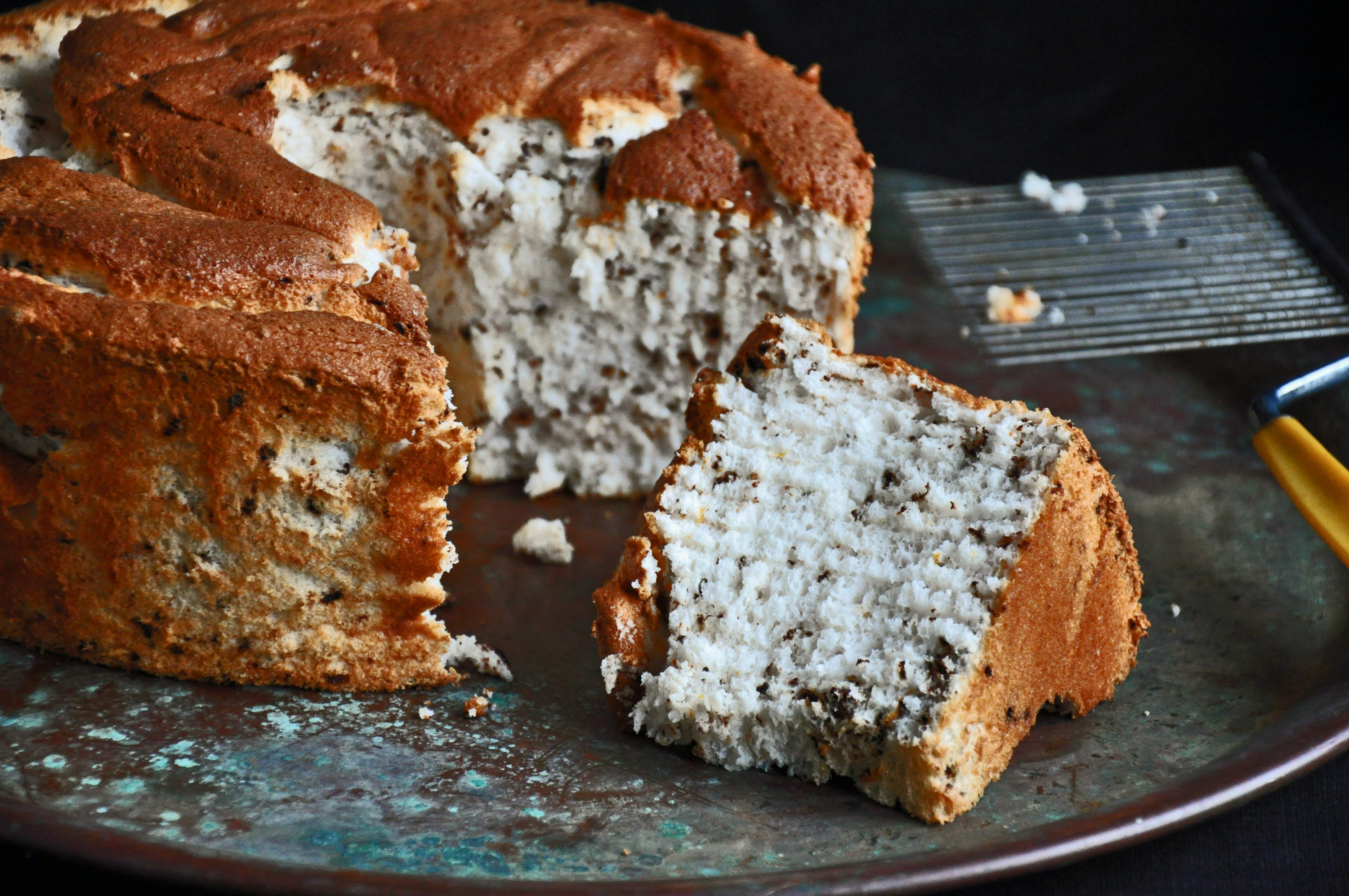 Serves 10 people
Ingredients
25g / 1oz / ½ cup plain flour

30ml / 2 tbsp cocoa powder

30ml / 2 tbsp cornflower pinch of salt

5 eggs whites

2.5 ml / ½ tsp cream of tartar

115g / 4oz / ½ cup caster sugar blanched and shredded rind of 1 orange to decorate
FOR THE ICING
200g / 7oz / scant 1 cup caster sugar

75 ml / 5 tbsp cold water

1 egg white
Procedure
Preheat over to 180 C / 350 F / Gas 4. Siftthe flour, cocoa, corn flour and salt together three times. Beast the egg whites in a large bowl until foamy. Add the cream of tartar to the egg whites and whisk until soft peaks from.

Add the caster sugar to the egg whites a spoonful at a time, whisking after each addition. Add, by sifting, a third of the flour and cocoa mixture, and gently fold in. Repeat, sifting and folding in the flour and cocoa two more times. Spoon the mixture into a 20 cm / 8 in non-stick ring tin and level the top. Bake for 35 minutes or until springy when lightly pressed. When cooled, turn upside-down on to a wire rack and leave to cool in the tin.

Make the icing. Put the sugar in a pan with the water. Stir over a Low heat until dissolved. Boil until the syrup reaches a temperature, of 1200C / 2500F on a sugar thermometer, or when a drop of the syrup makes a soft ball when dropped into a cup of cold water. Remove the pan from the heat. Ease the cake out of the tin.

Whisk the egg white until stiff. Add the syrup in a thin stream, whisking all the time. Continue to whisk until the mixture is very thick and fluffy. Spread the icing over the top and sides of the cooled cake. Sprinkle the orange rind over the top of the cake and transfer it to a platter. Serve.
Recipe source: The Chocolate Bible
Recipe Code: 2017006
Image source: http://www.siftingfocus.com