Your wedding day is one of the most important days of your life and it just wouldn't be the same without the presence of friends and family members. No wonder then that sending out wedding invitations is often the first step for most couples when they begin preparing for the wedding.
And it is no easy task! There is so much to consider at every step of the way – whom to invite, choosing the invitation designs and getting them made and finally sending them out to people.
The confusion often begins with whom to invite – How many people do you want at the wedding? If you are planning a destination wedding how many people would be able to attend? Should you invite everyone you know or a select few? There are no right or wrong answers here except what you as a couple agree on and what fits into your plans.
Similarly while choosing wedding invitations there are so many options available that it can become extremely difficult to narrow it down. Then you have to finalise the wording that you want and get them printed. And finally you address the envelopes and mail the invitations or get them delivered to your guests. By this time of course there are so many other wedding related tasks that you are involved in. It's so easy to make a mistake!
But don't worry we have come up with an exhaustive list of dos and don'ts that can guide you through the entire process. Just use it as a checklist and we are sure you will sail through this daunting task!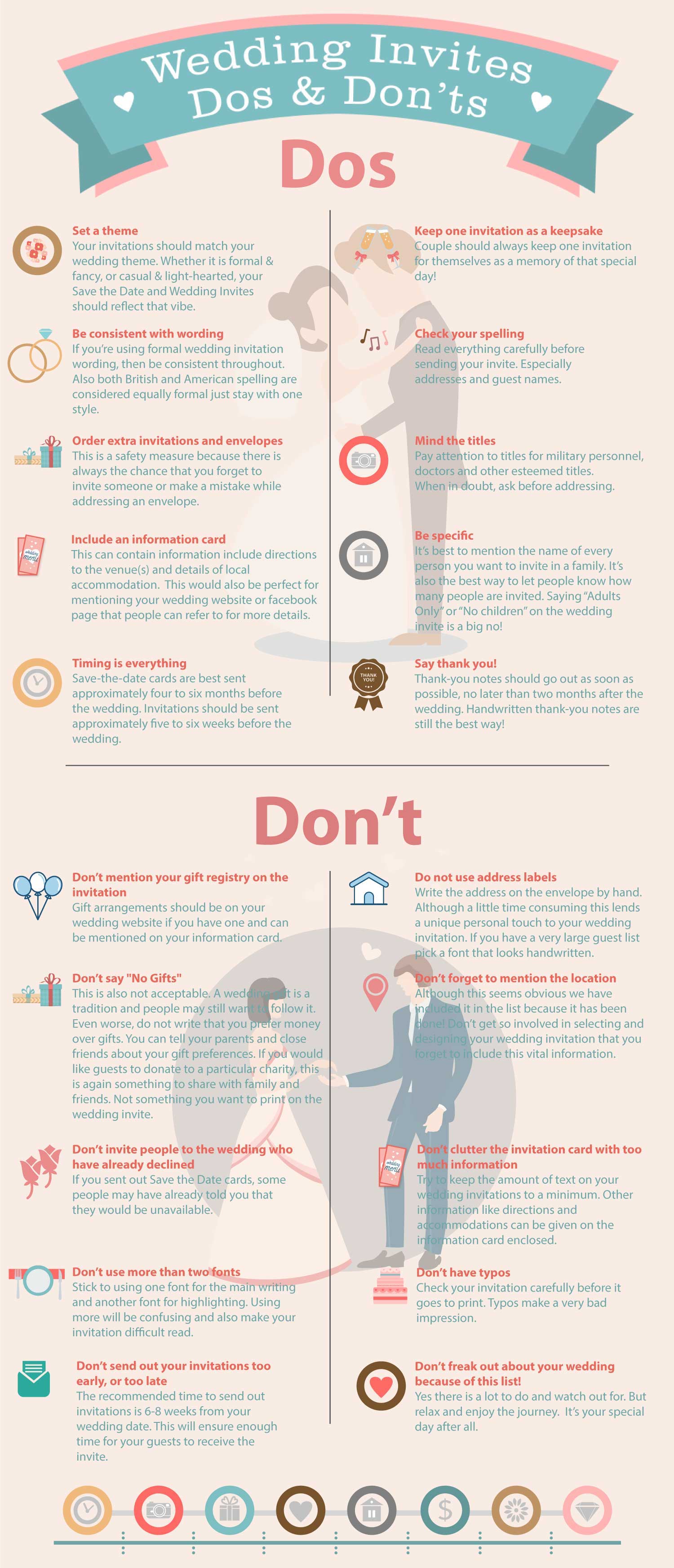 We really hope that this list of dos and don'ts helped you to clarify your thoughts. We wish you all the very best for your wedding preparations!