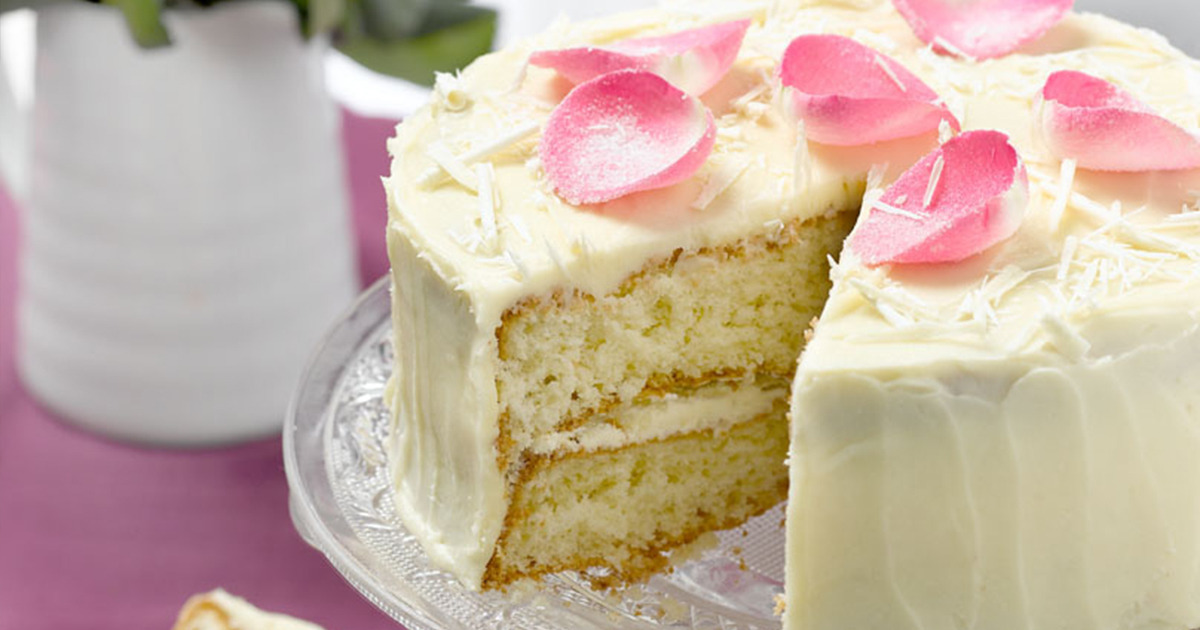 Serves 8 people
Ingredients
4 eggs

1158 / 4oz /1 cup caster sugar

15m1/ 1 tbsp strong black coffee

2.5ml / ½ tsp vanilla essence

115g /4oz/ 1 cup plain flour

75g/ 3oz white chocolate, coarsely grated
FOR THE FILLING
120ml/4fl oz / ½ cup double cream or whipping cream

15ml/ 1 tbsp coffee liqueur
FOR THE FROSTING AND TOPPING
15ml / 1 tbsp coffee liqueur 1 quantity White Chocolate Frosting white chocolate curls cocoa powder or ground cinnamon, for dusting
Procedure
Preheat oven to 180 C/350 F/Gas 4. Grease two 18 cm/7 in round sandwich cake tins and line the base of each with non-stick baking paper.

Combine the eggs, caster sugar, coffee and vanilla essence in a large heatproof bowl. Place over a saucepan of hot water and whisk until pale and thick.

Sift half the flour over the mixture; fold in gently and evenly. Fold in the remaining flour with the grated white chocolate.

Divide the mixture between the prepared tins and smooth level. Bake for 20-25 minutes, until firm and golden brown, then turn out on wire racks and leave to cool completely.

Make the filling. Whip the cream with the coffee liqueur in a bowl until it holds its shape. Spread over one of the cakes, then place the second layer on top.

Stir the coffee liqueur into the frosting. Spread over the top and sides of the cake, swirling with a palette knife. Top with curls of white chocolate and dust with cocoa or cinnamon. Transfer the cake to a serving plate and set aside until the frosting has set. Serve the gateau on the day it was made, if possible.
Recipe source: The Chocolate Bible
Recipe Code: 20170029
Image source:http://www.divinechocolate.com