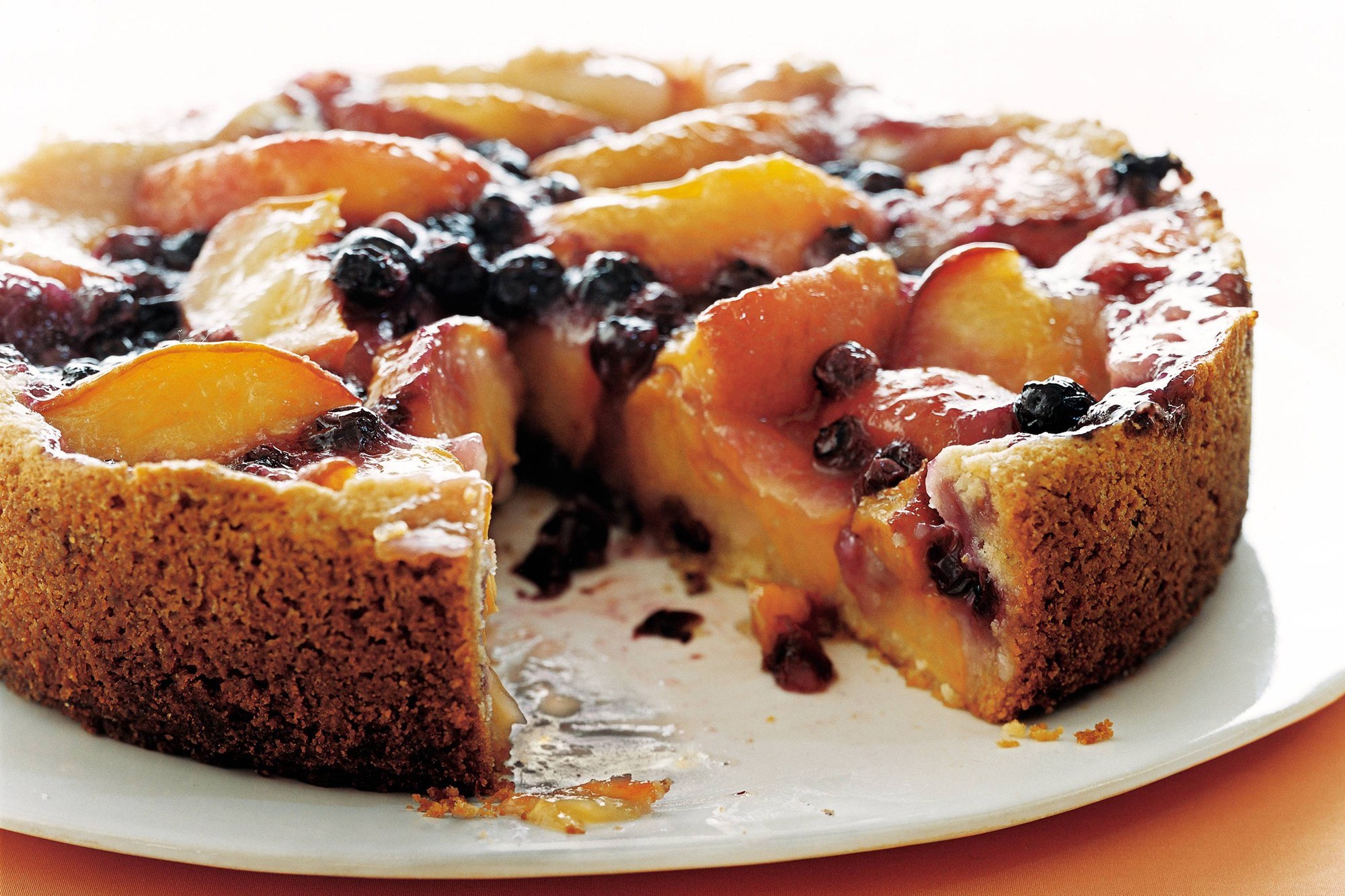 Serves 10 people
Ingredients
115g /4oz/ ½ cup unsalted butter

115g / 4oz / ¾ cup light muscovado sugar 2 eggs, beaten 2 ripe bananas, mashed

30ml/ 2 tbsp desiccated coconut

30ml/ 2 tbsp soured cream

11 Sg / 4oz / 1 cup self-raising flour

45ml/ 3 tbsp cocoa powder

2.5ml/1/2tsp bicarbonate of soda
FOR THE SYRUP
115g /4oz/it? cup caster sugar

30ml / 2 tbsp dark rum

50g / 2oz plain dark chocolate, chopped
TO DECORATE
mixture of tropical fruits, such as mango, pawpaw, starfruit and cape gooseberries chocolate shapes or curls
Procedure
Preheat oven to I 80 C/350 F/Gas 4. Grease a 5 liter/2 ½ pint/ 6'/a cup ring tin with butter.

Cream the butter and sugar in a bowl until light and fluffy. Add the eggs gradually, beating well, then mix in the bananas, coconut and soured cream.

Sift the flour, cocoa and bicarbonate of soda over the mixture and fold in thoroughly and evenly.

Tip into the prepared tin and spread evenly. Bake for 45-50 minutes, until firm to the touch. Cool for 10 minutes in the tin, then turn out to finish cooling on a wire rack.

For the syrup, place the sugar in a small pan. Add 60m1/4 tbsp water and heat gently, stirring occasionally until dissolved. Bring to the boil and boil rapidly, without stirring, for 2 minutes. Remove from the heat.

Add the rum and chocolate to the syrup and stir until the mixture is melted and smooth, then spoon evenly over the top and sides of the cake.

Decorate the ring with tropical fruits and chocolate shapes or curls.
Recipe source: The Chocolate Bible
Recipe Code: 20170032
Image source:http://bonappetit.al