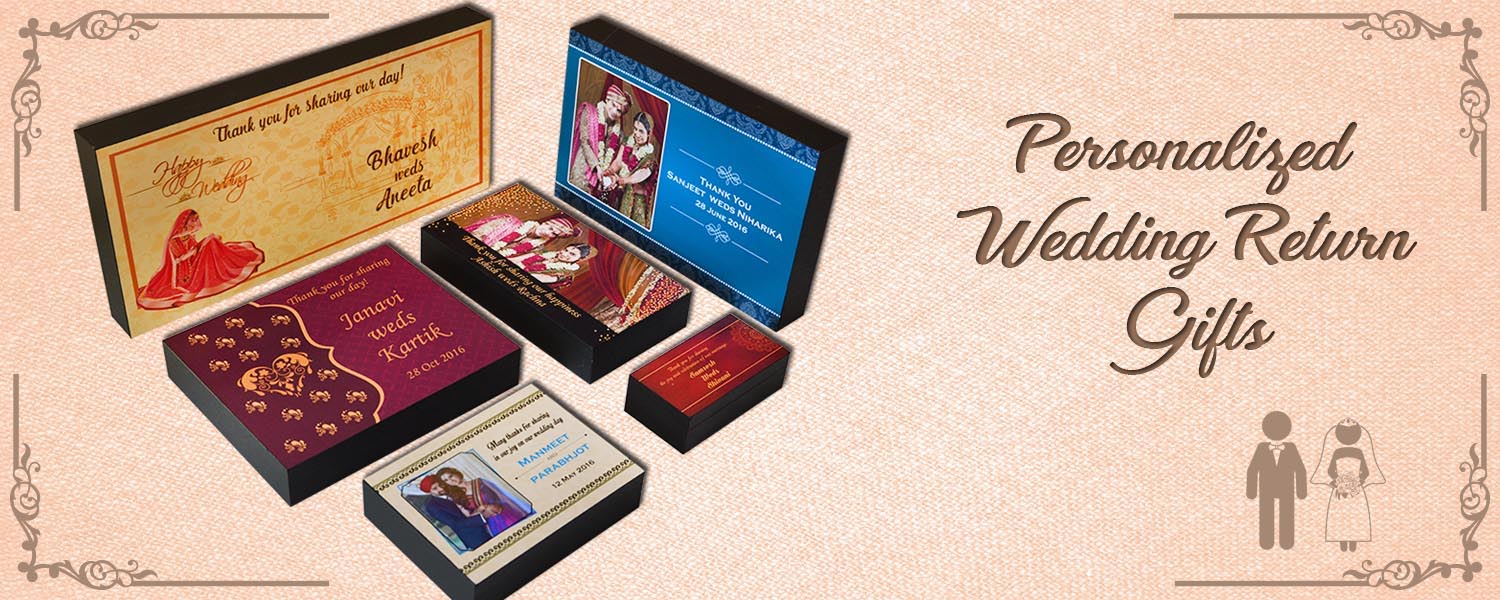 Weddings are one of the most auspicious occasions that take place in a couple's life. Not only the couple but the families also celebrate the wedding rituals with much zeal and pomp. Since time unknown the exchange of gifts has formed an integral part of the festivities. Right from giving gifts to the immediate family members we also have the tradition of gifting each and every guest that attends our wedding. Finding the perfect wedding return gift can be a challenging task for the newlywed couple. But we have the perfect solution for that. ChocoCraft has designed the most beautiful wedding return gift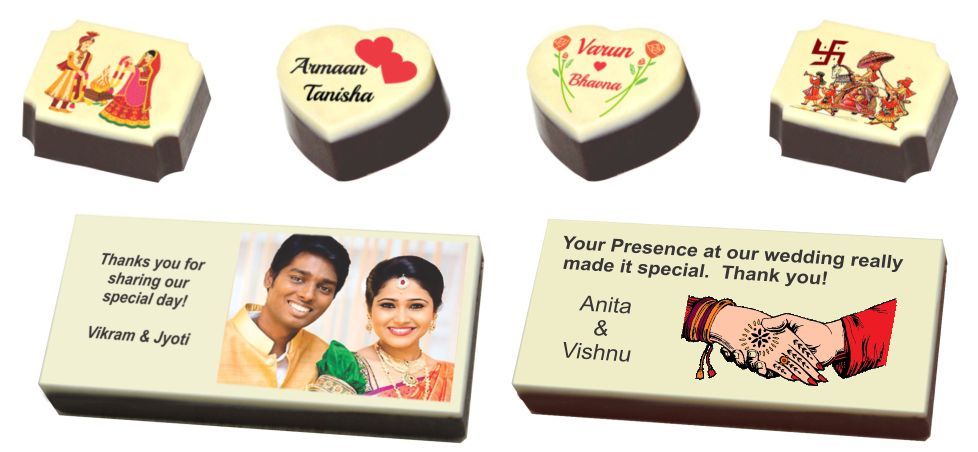 We understand how much the wedding guests mean to you and to convey your feelings in the most special manner we have created printed chocolates to be given as wedding return gifts.Chocolates are the best option for wedding return gifts. They are loved by all are make for the cutest and adorable wedding return gifts ever. We specialize in customized chocolates that are beautiful to look at as well as delicious to the last bite. Let your guests know how much you have valued their presence by giving a personalized wedding return gift that they will remember forever. We have a range of options for you to choose from right from the flavour to the fillings. We can even print the photo of the bride and the groom to make it the most special and amazing wedding return gift ever.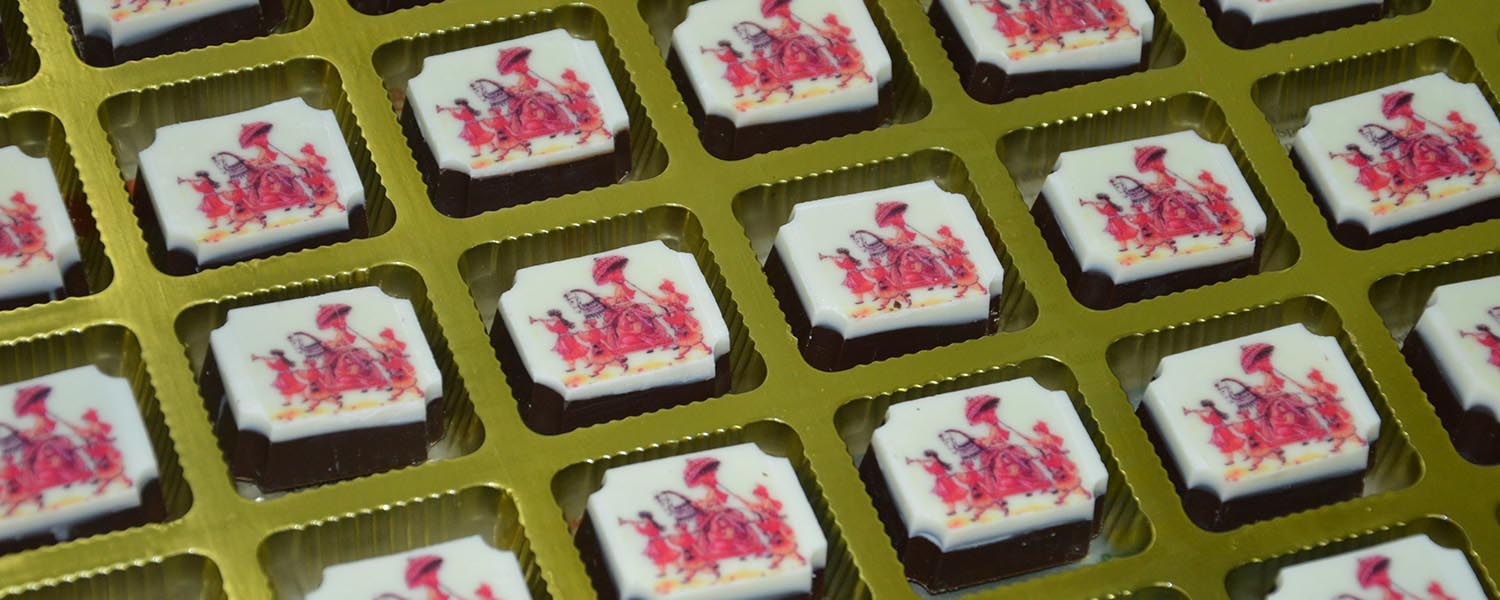 We are surethat your guests will definitely love this thoughtful and beautiful wedding return gift. All the chocolates are customized as per your requirements and packaged into beautiful chocolate boxes. We can even design the boxes as per your requirements to sync it with your wedding theme. You even have the option of customizing a different chocolate for each guest as a wedding return gift.
Contact us today and we will help out in creating the perfect wedding return gift for you.

YOU MAY ALSO LIKE TO READ