Product Launch Gifts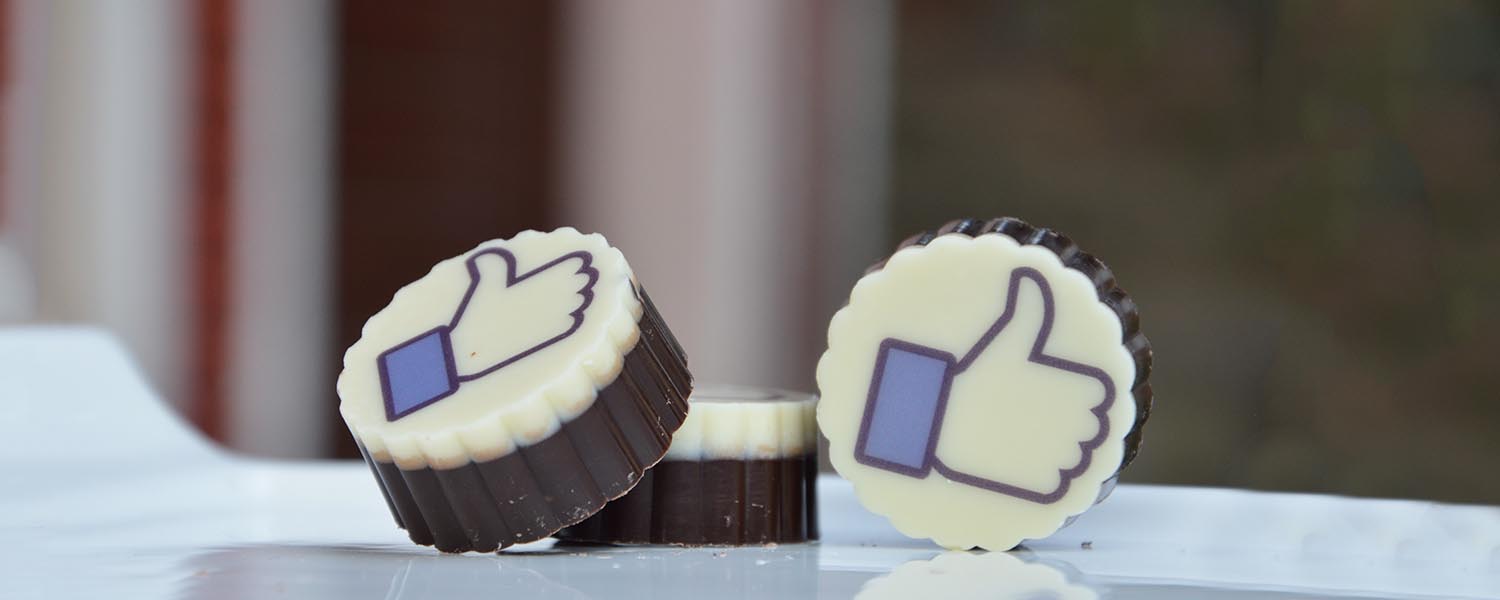 Gifts for Product Launch, Factory inauguration gifts, Gifts for Store opening
Creating and developing a new product requires a lot of investment in terms of time and resources and every company wants their product to do well. That is why people are looking at more creative ways to mark product launches.
Chocolate Gift Boxes and logo printed chocolates from ChocoCraft can be a great way to commemorate a new product launch or a new store opening.
Our delicious chocolates will lend an element of class to the event, but more than that printed chocolates offer a unique way to showcase your brand or product. The impact of the entire gift box custom made to highlight your brand or product in the best possible way is truly unbelievable.
The gift boxes can be customised to mark the date of the event.
You can include a message or a greeting. Similarly the chocolates can be printed with the date of the event/the important people involved or anything else. Please visit the customisation page for details on how the box and the printed chocolates can be designed especially for you.

Store opening announcement gift by RSGI imagine, Mumbai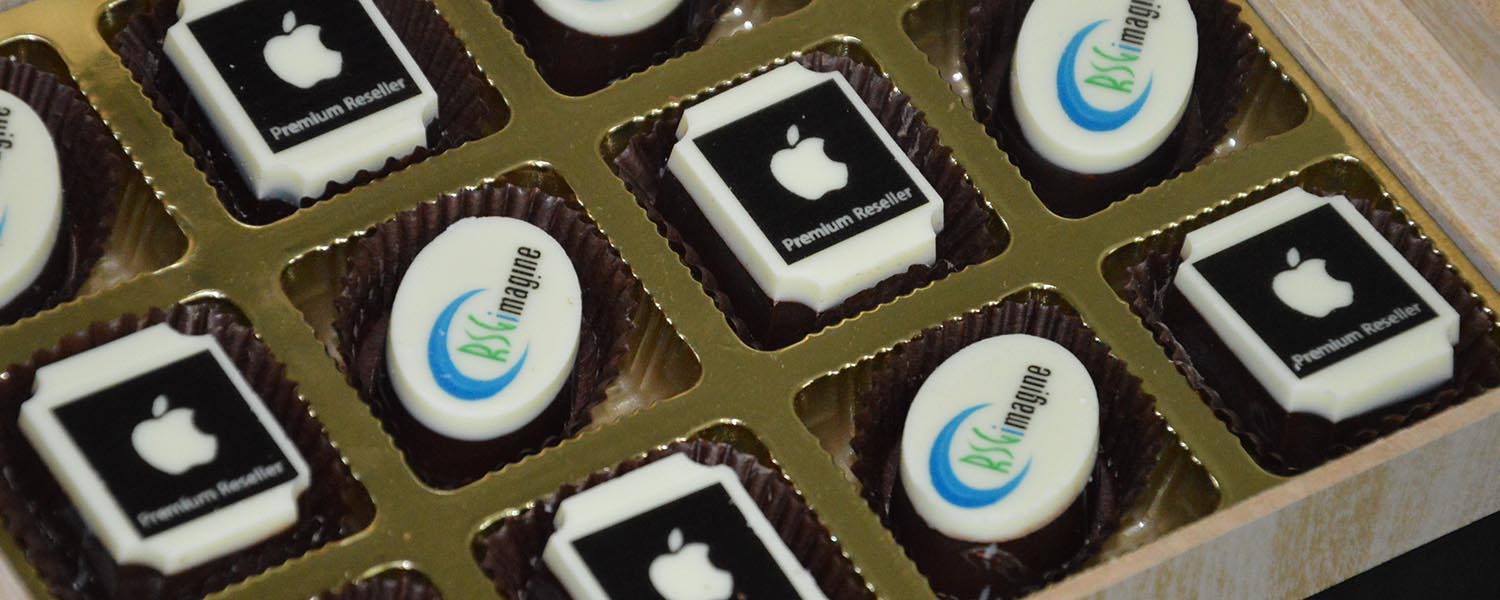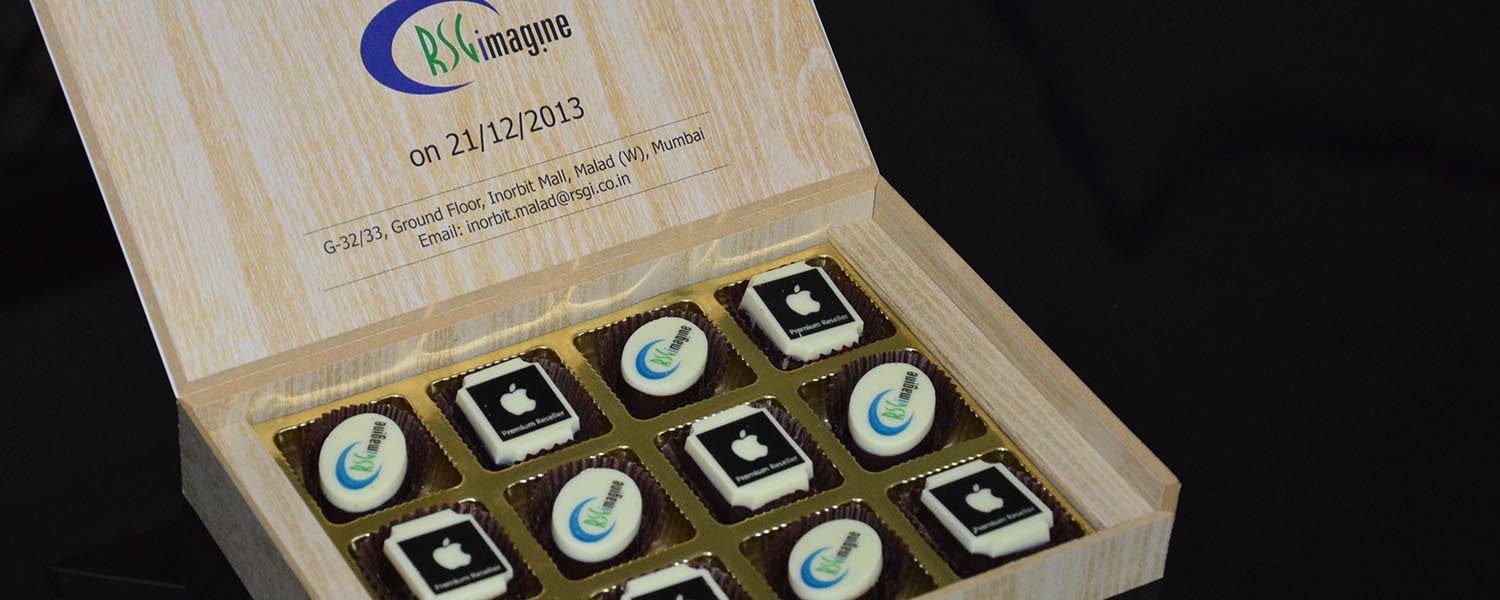 At ChocoCraft we can offer a range of designs to suit any occasion. The box-top, chocolates can be printed with the desired message to commemorate the event. We can also include a message on the butter. If you so desire this message can also be addressed to every individual recipient separately.

Product launch gift by Biomin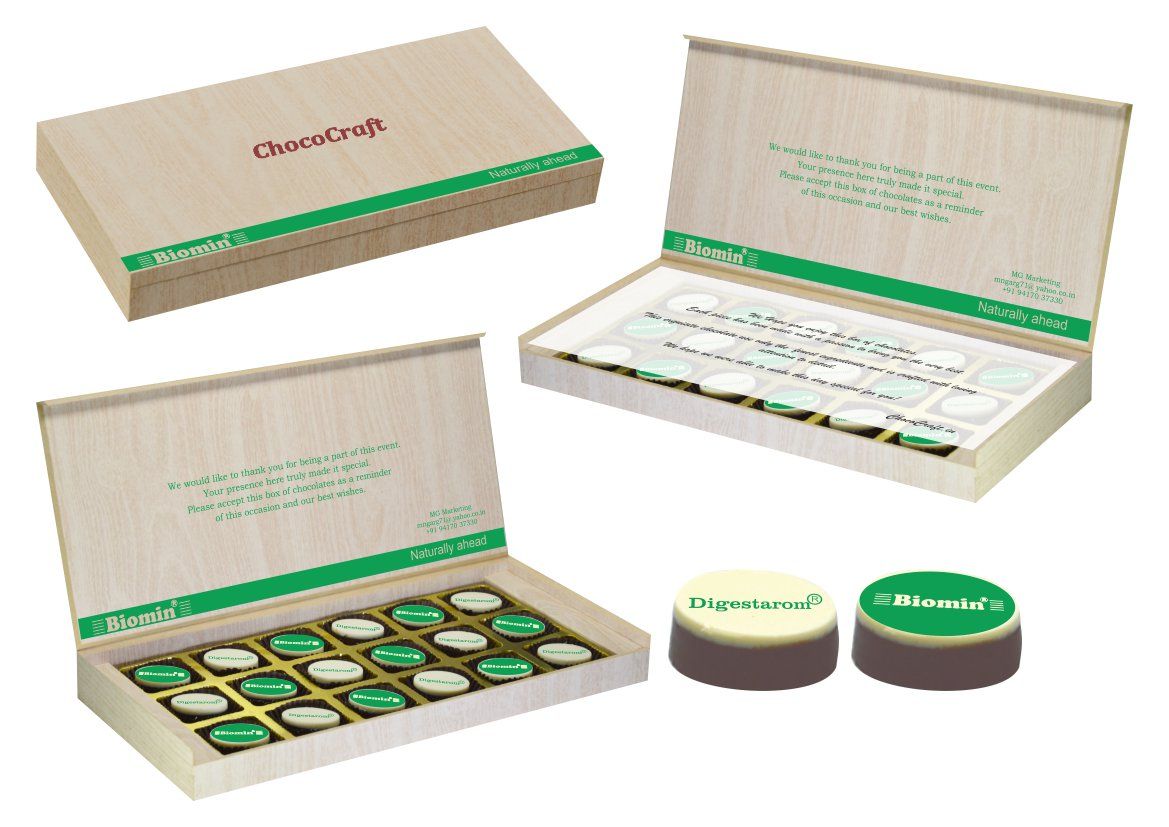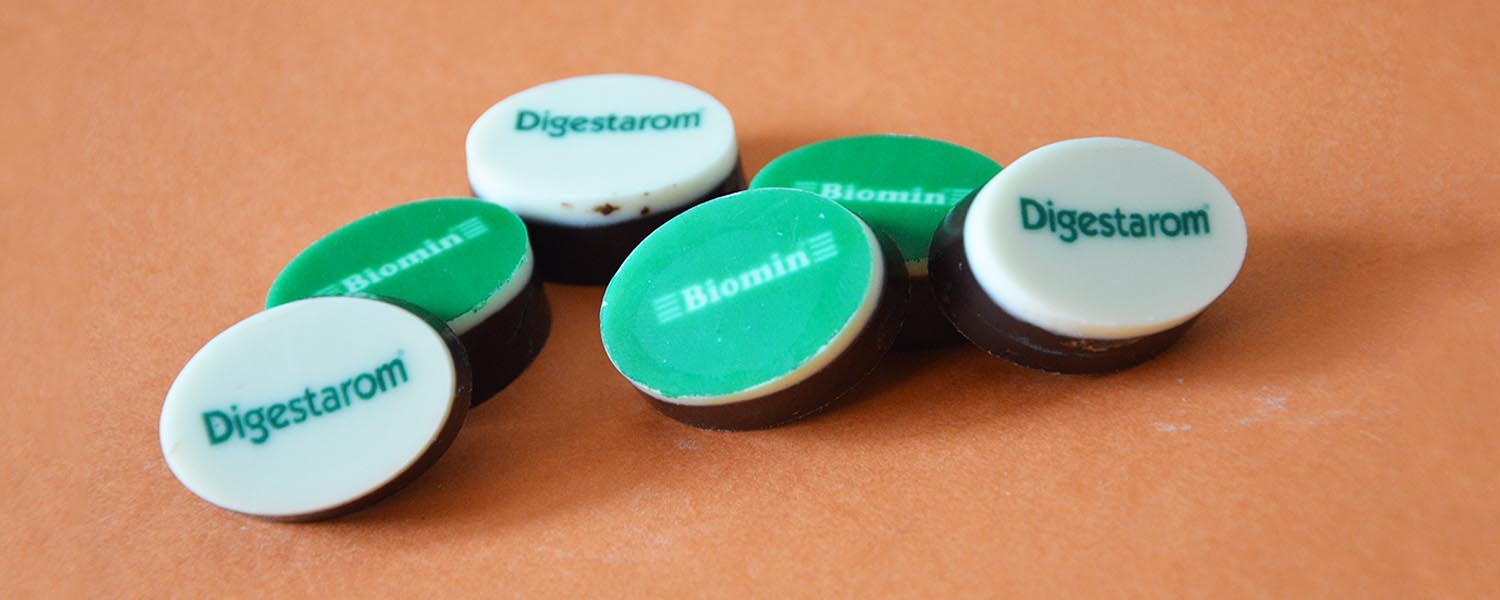 The gift was given away during the launch of product "Digestarom". The brand were printed on the chocolates with nice thank you message printed on the inner lid. These were distributed to all those who were presented during the product launch event.

Gift to announce factory inauguration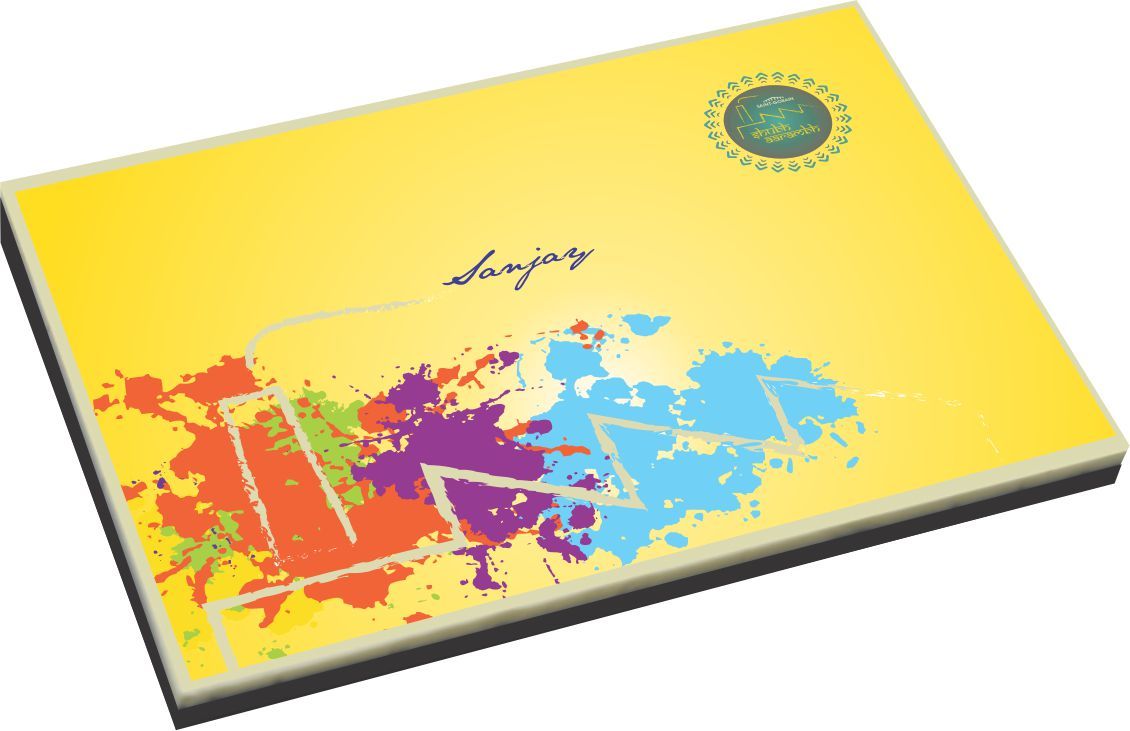 A large printed bar of chocolate with the recipient's name printed was made for inauguration of factory. This was made for the leading glass manufacturing company of India.

Buy Product Launch Gifts Online

Occasions we make corporate gifts for
---
Corporate Gifts - Box size available
---
For more information, please get in touch with us.