Customised Gifts
At ChocoCraft we are dedicated to making every gift truly unique. We give you the option to customise every aspect of the gift box.
Customisation options for the wooden box

1. Printing of logo/design on the box
The top of the box can feature your branding/name of the receiver or any other design.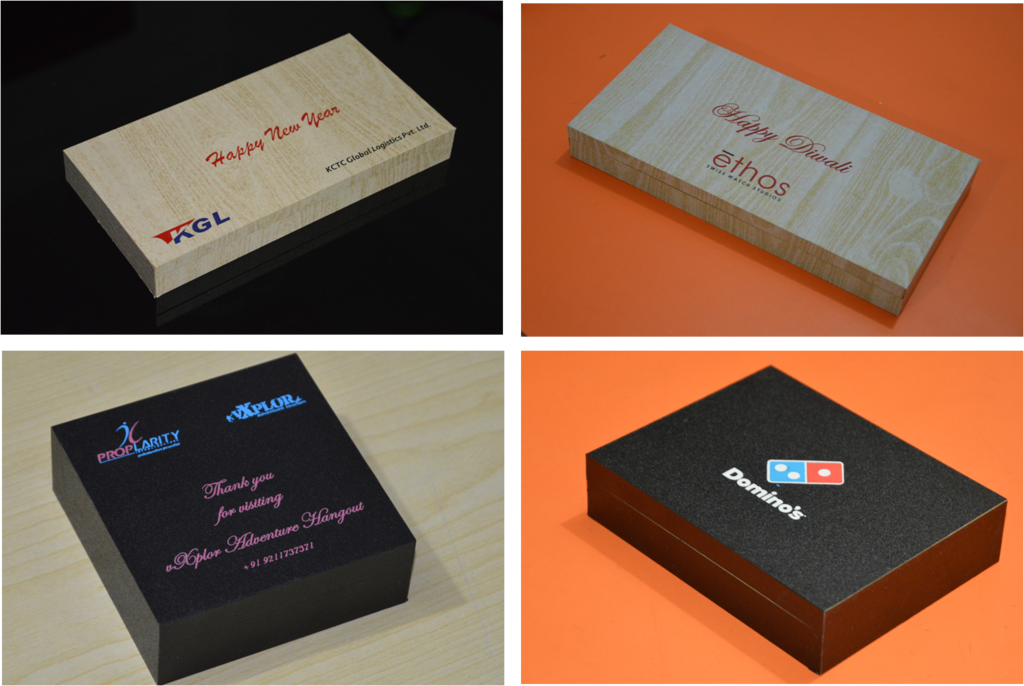 2. Message /Image on the inner lid of wooden box
The inside part of the box lid can also be used similarly for messages/greetings/ any other design. This can also be personalised for each recipient.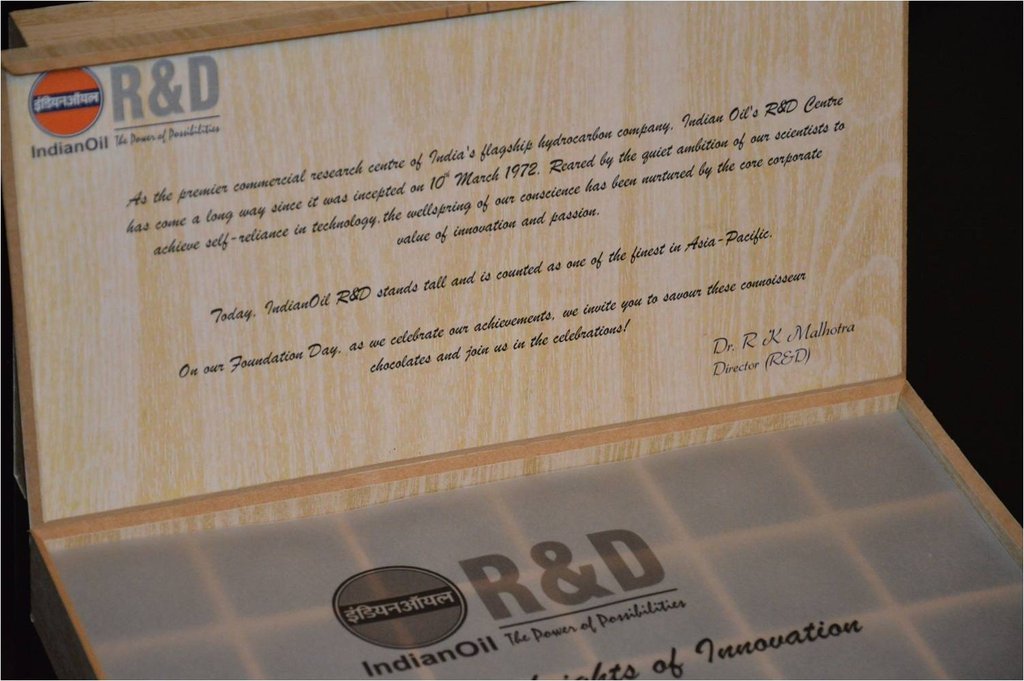 3. Message on the butter paper
The butter paper on top of the chocolates can also carry your message/greeting. Please note that this can be personalised to address each individual recipient by name.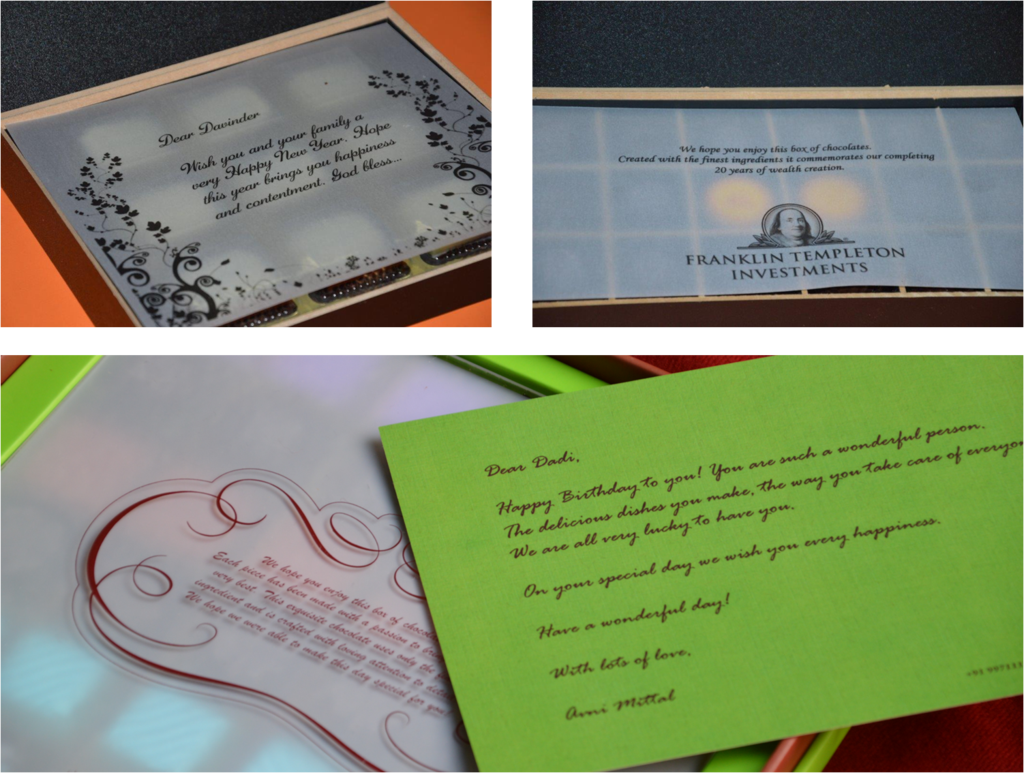 4. Customised Printed Choco-Candies & Choco-bars
The Prints one choco-candies & choco-bar are customised. These can even be personalised. The prints can have any design, colours etc. 


5. Arrangement of chocolates
1. All printed – every chocolate in the box will have prints on it
2. Alternate chocolates printed – half the chocolates in the box will have prints on them.
3. Middle row – the chocolates in the middle row will have prints on them.
4. Middle chocolates printed – the chocolates in the center of the box will have prints on them.
5. Bar in the middle - the chocolates will surround a printed choco bar placed in the middle of the box.

Fore information please get in touch with us.