Invitation for Wedding Ceremonies
Invitations for Pre-Wedding Ceremonies
Weddings are a celebration of love. Two people coming together to begin their life's journey together. But it is also a time for joyful reunion for family and friends. In India especially a wedding typically comprises of a number of different ceremonies. These ceremonies are a fun way of the bride's family and the groom's family to get to know each other a little bit before the actual marriage cermony.
The Roka or the Engagement ceremony is a way of formally annoucing the couple and formalizing their intent to marry. A bridal shower is typically put together by women friends of the bride as a fun send off before she becomes a wife. Bachelor parties and bachelorette parties are also gradually becoming very popular. Mehandi and Sangeet ceremonies usually happen a day or two before the wedding. If you would like to understand the rituals and significance of Indian Pre-wedding ceremonies this article explains them in detail.
At ChocoCraft we can create beautiful invitations for all these different ceremonies. Scroll down to explore all the options. If you would like chocolate wedding favours for guests at your these ceremonies you can also explore our section on wedding return gifts.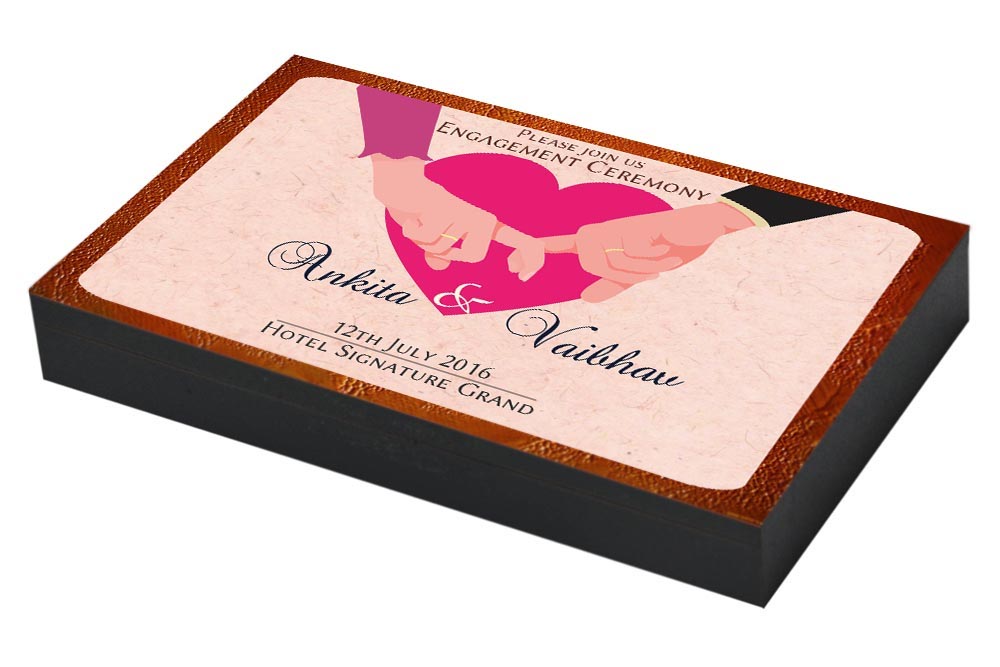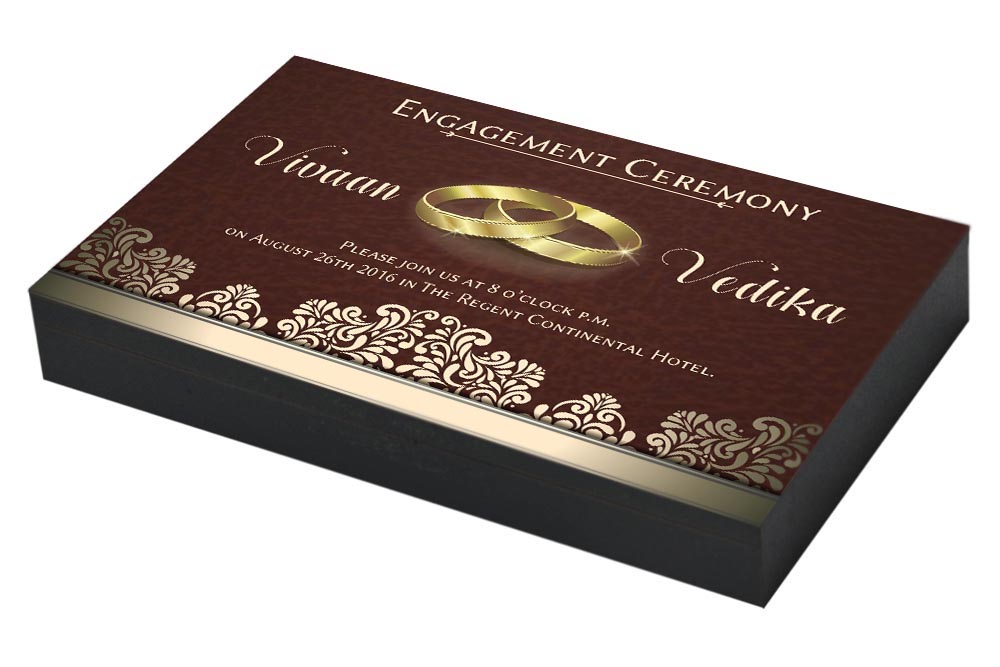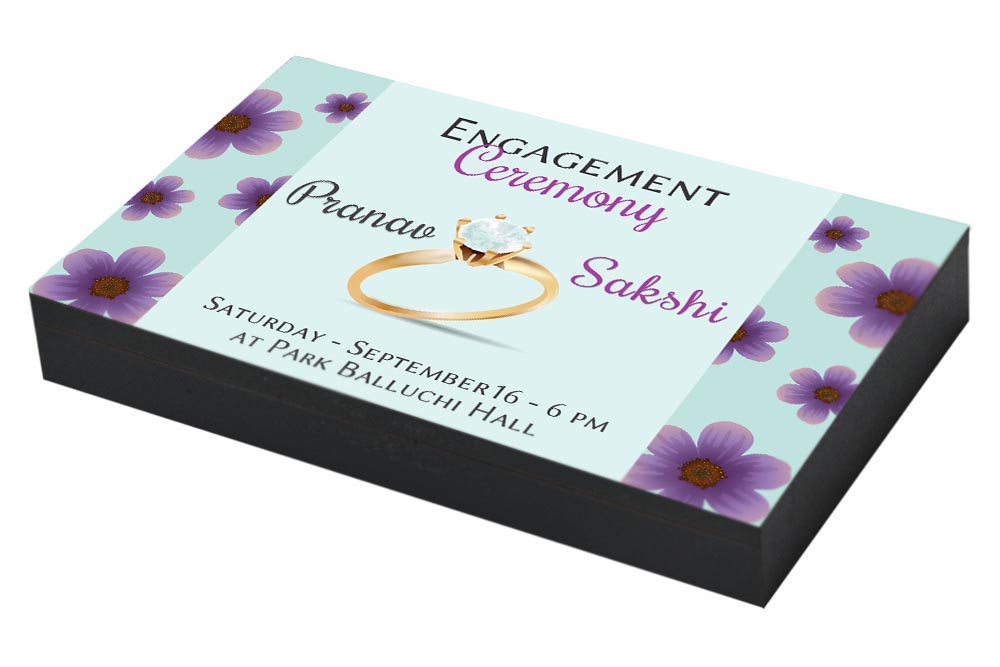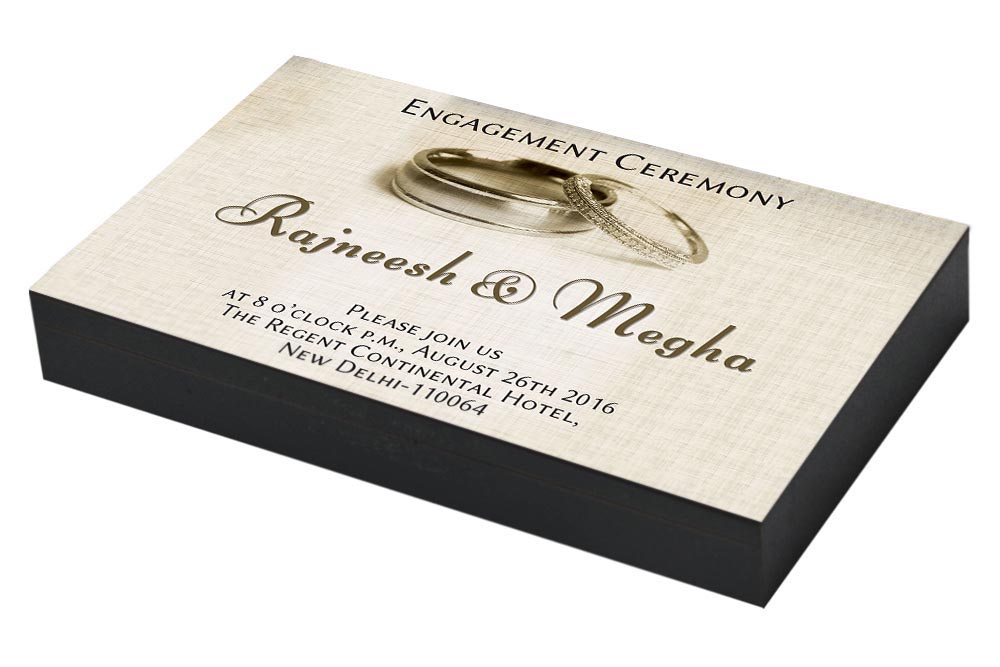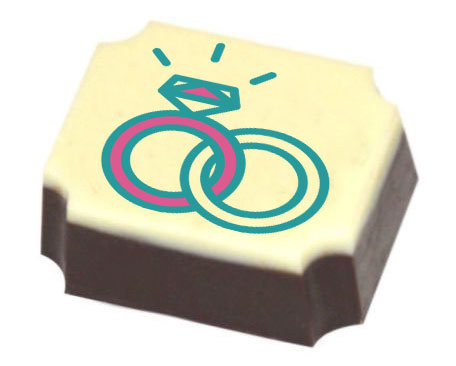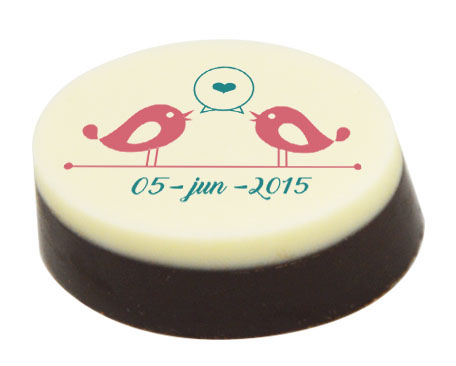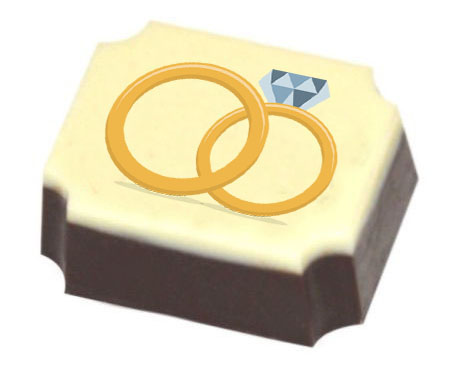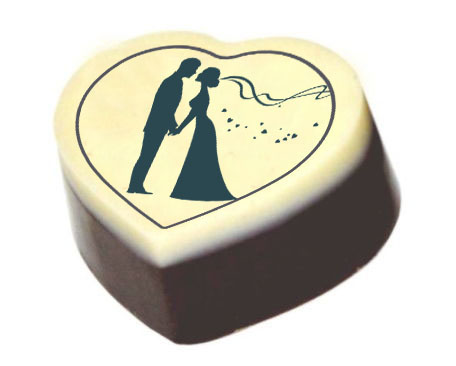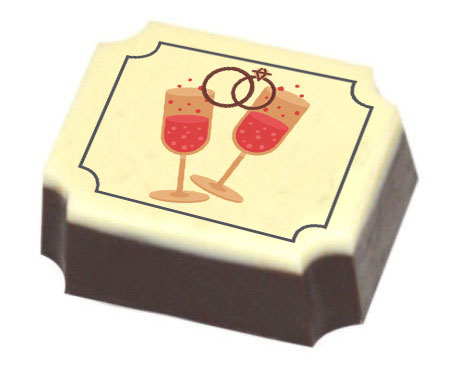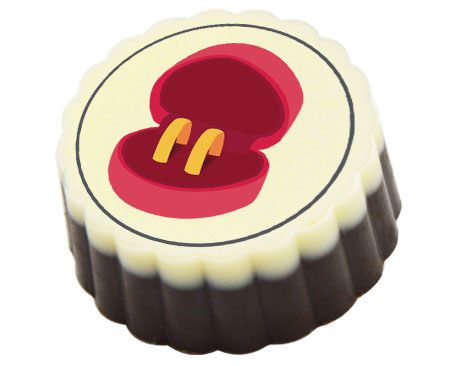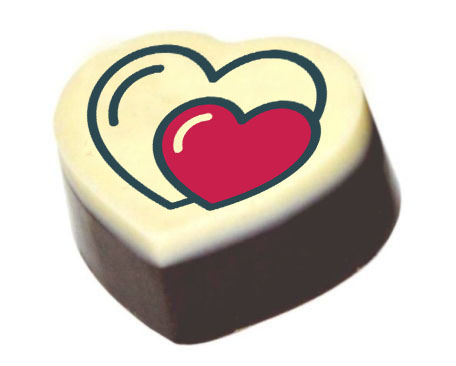 Wedding Shower Invitation