25th Anniversary Invitations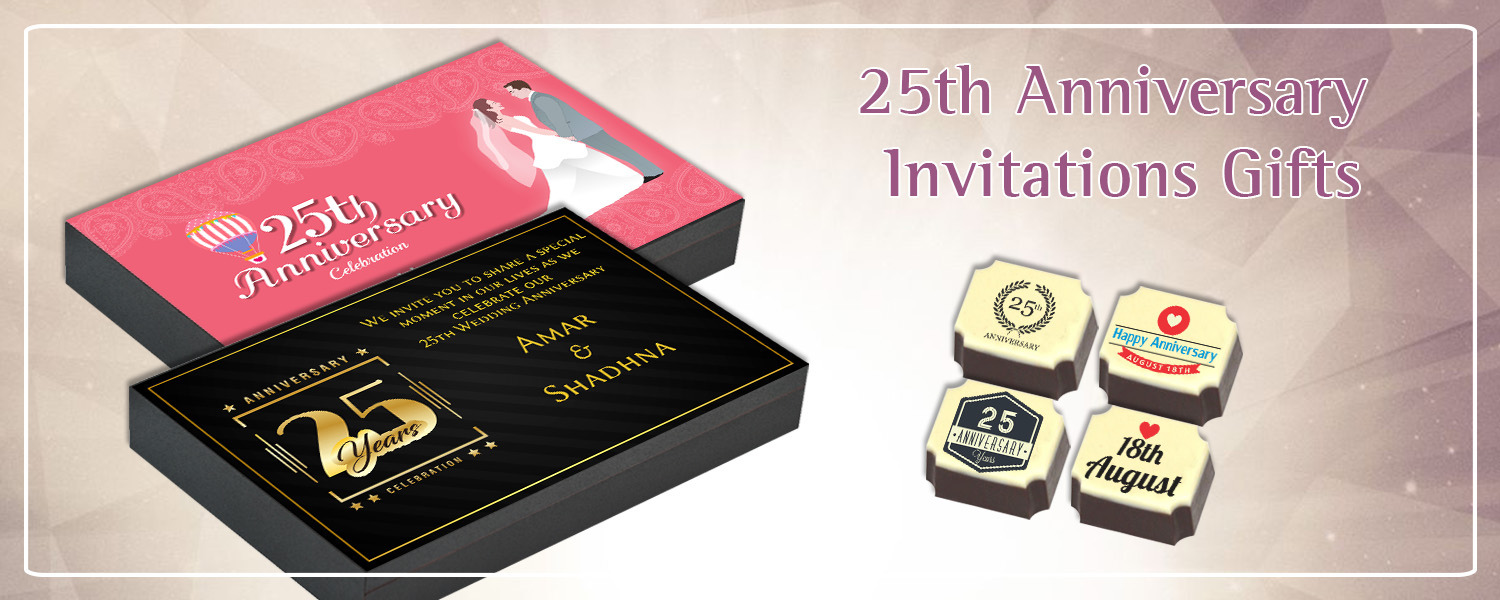 For your 25th anniversary invitation, we have come up with our very best lineup-classic invitations,elegant silver jubilee invitation,couple photo,graceful photo invitation,Lovely Heart invitation,designer invitation,golden invitation,beautiful silver jubilee invitation and modern 25th-anniversary invitation.This is just the tip of the iceberg.Dive in and take a pick from our templates.



25th Anniversary Invitation Box Designs

Classic Invitation for 25th Anniversary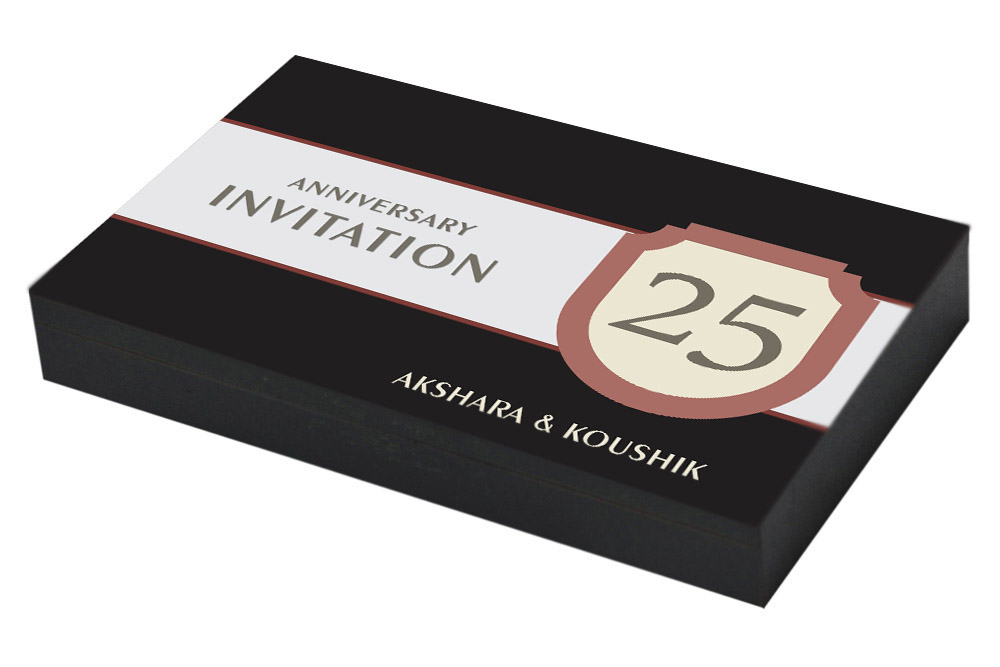 Elegant Silver Jubilee Anniversary Invitation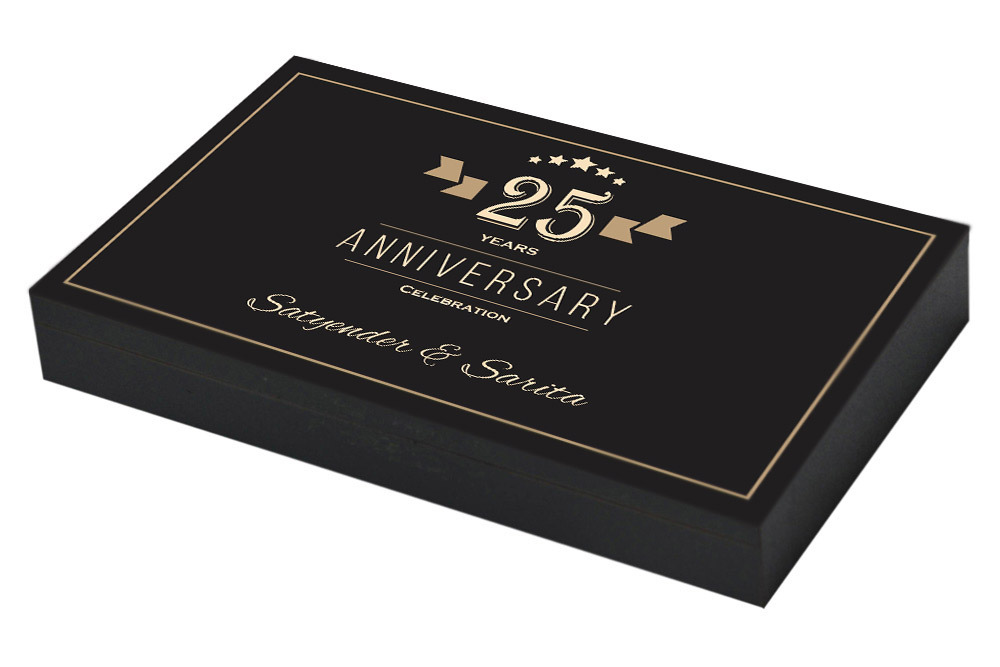 Couple Photo on 25th Marriage Invitation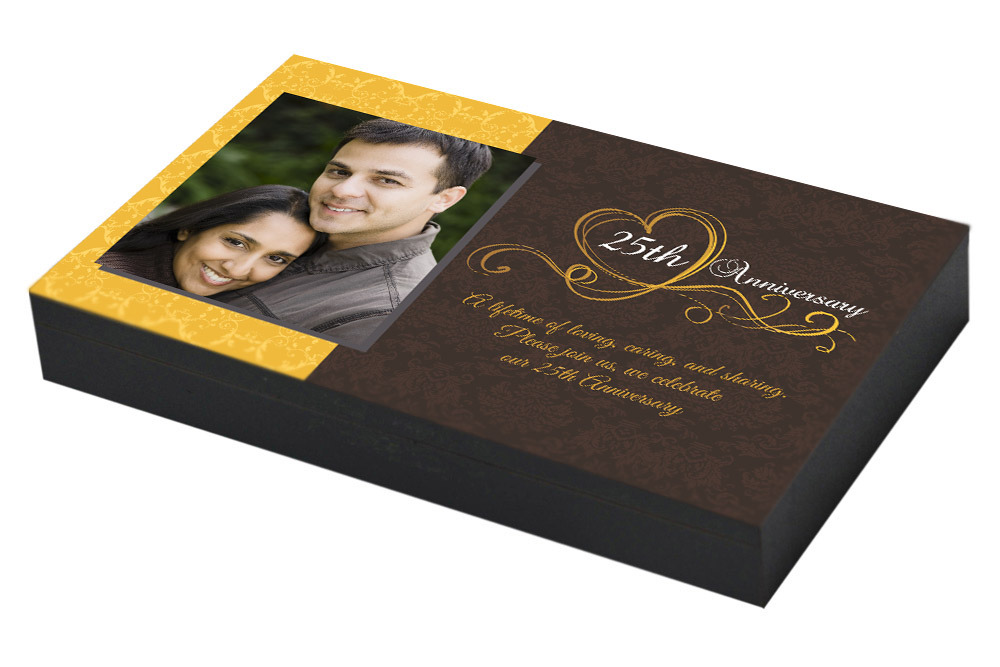 Photo Invitation for 25th Anniversary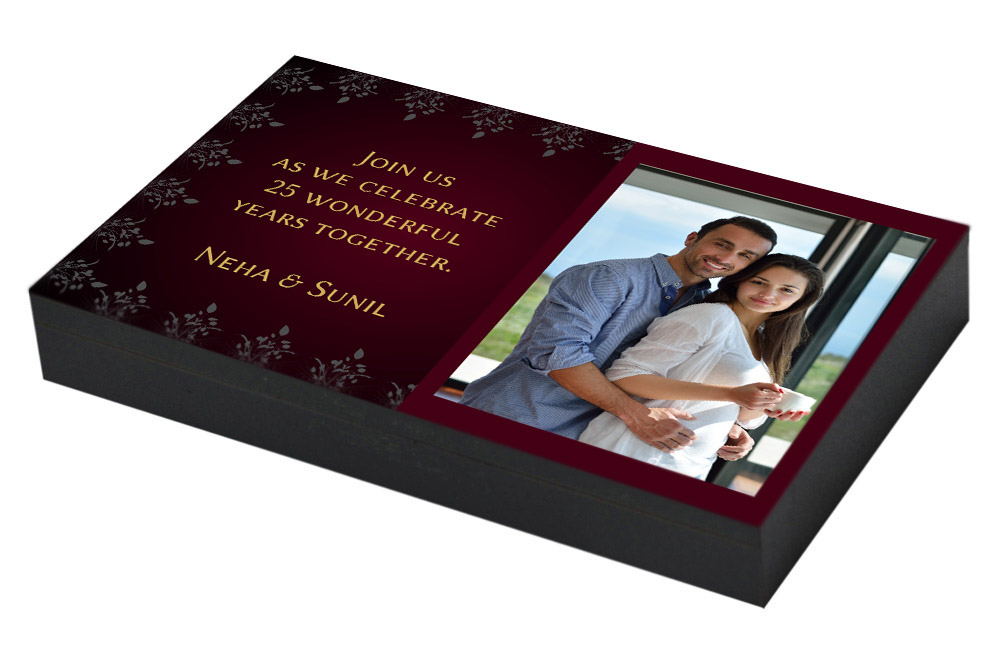 Lovely Heart Invitation for 25th Anniversary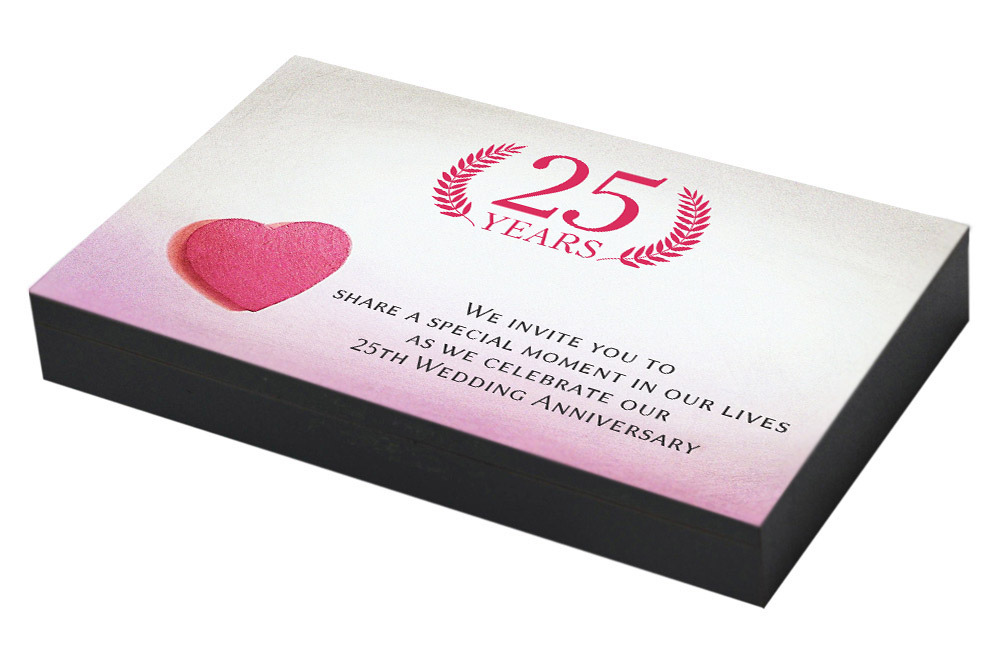 Golden 25th Anniversary Invitation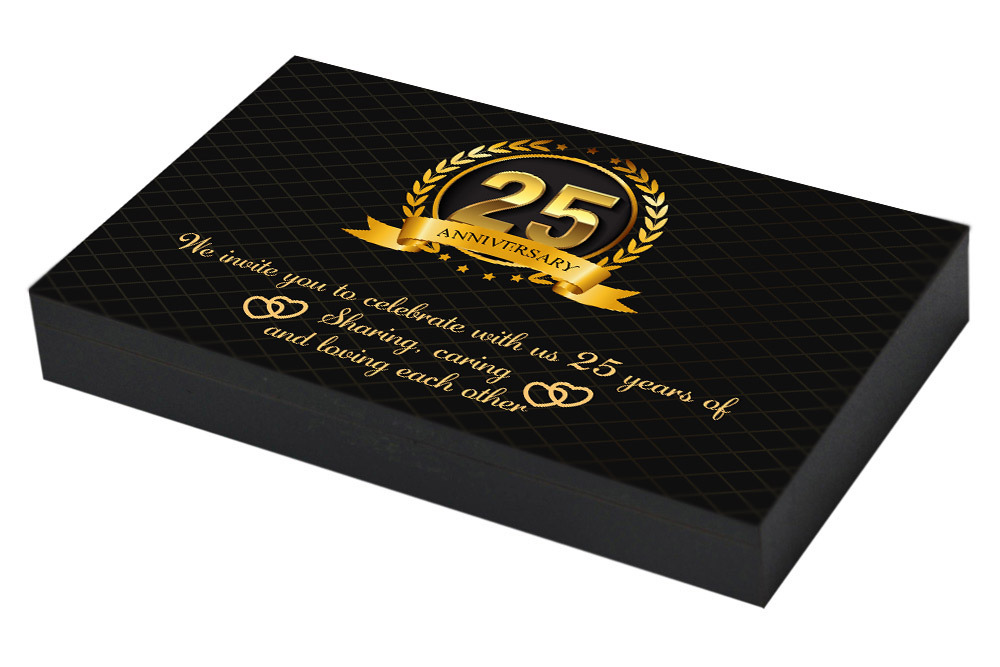 Personalised Invitation card for 25th Anniversary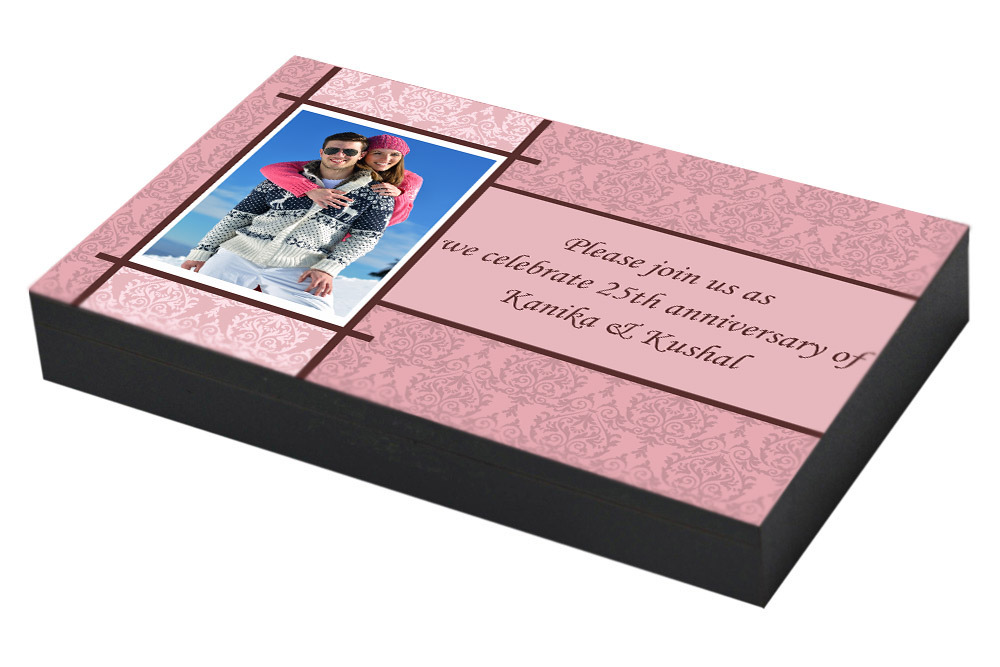 Modern 25th Anniversary Invitation India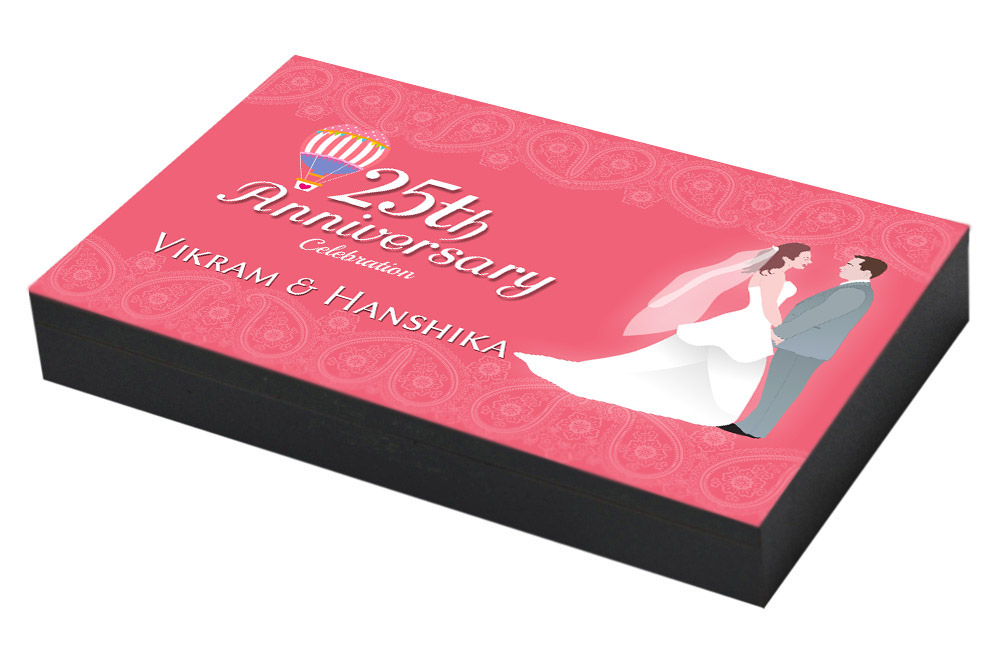 Beautiful Invitation for Silver Jubilee Anniversary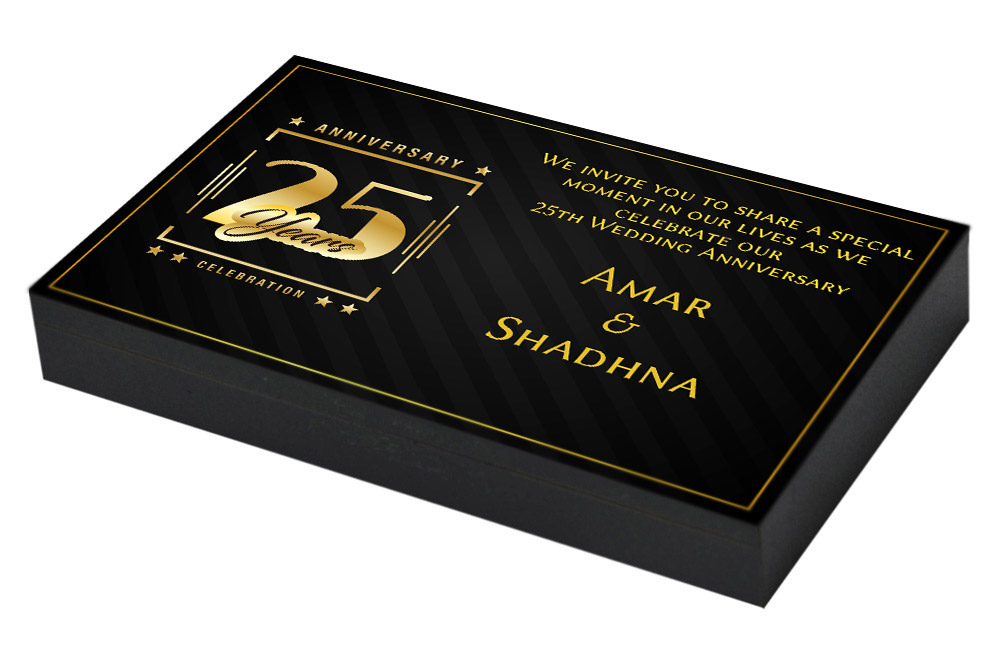 Designer 25th Anniversary Invitation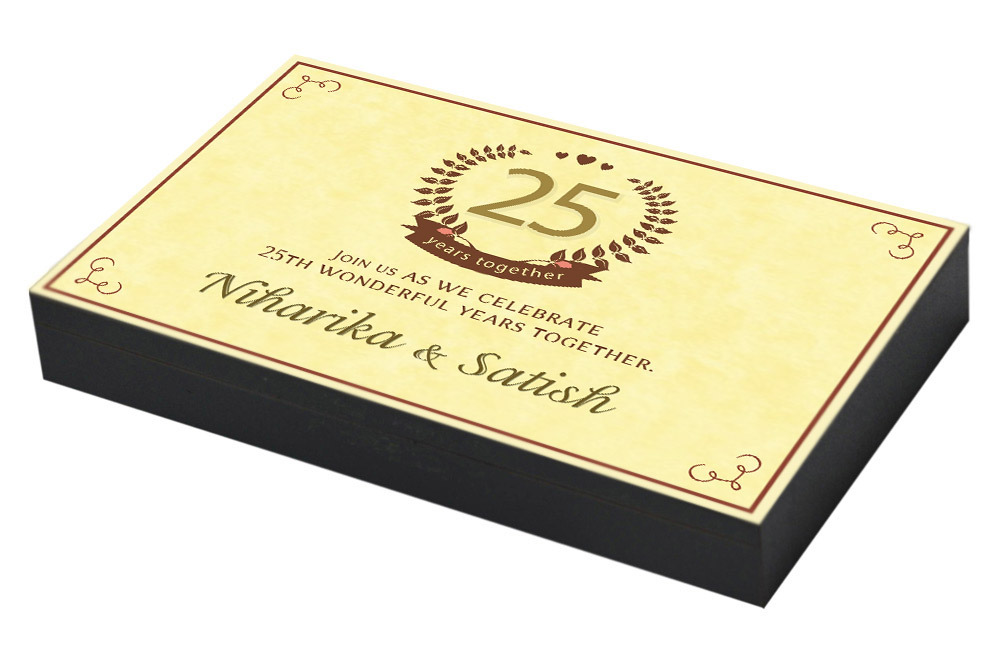 Chocolate Design for 25th Anniversary Invitation Gifts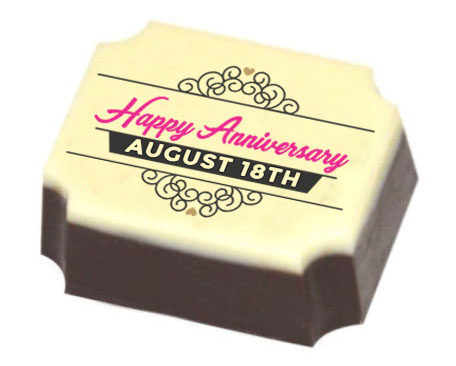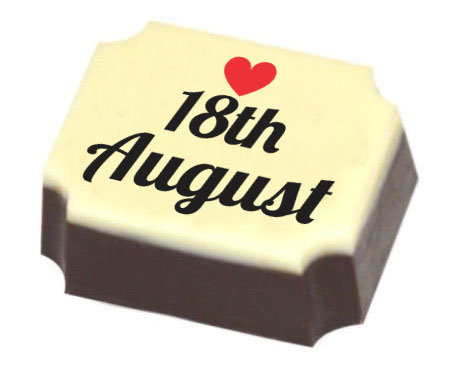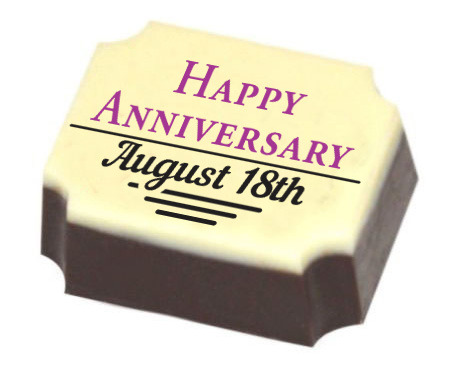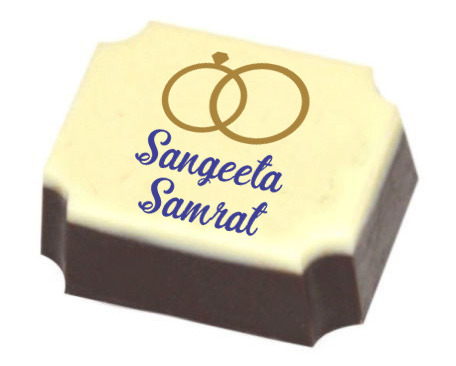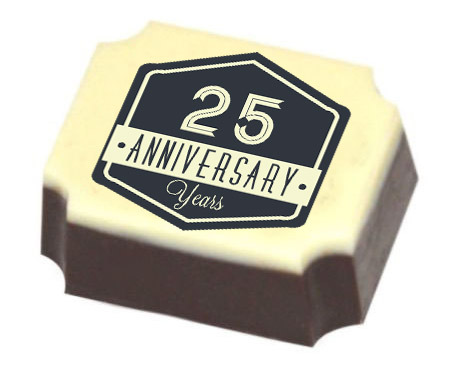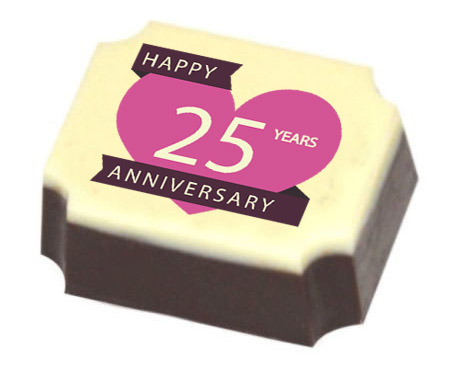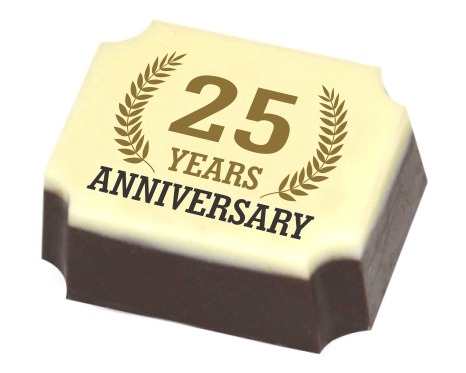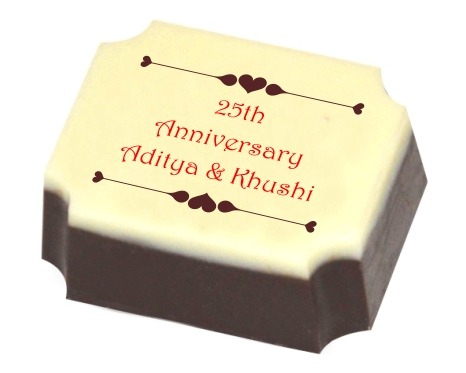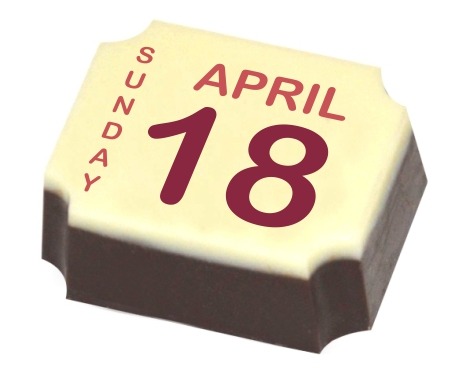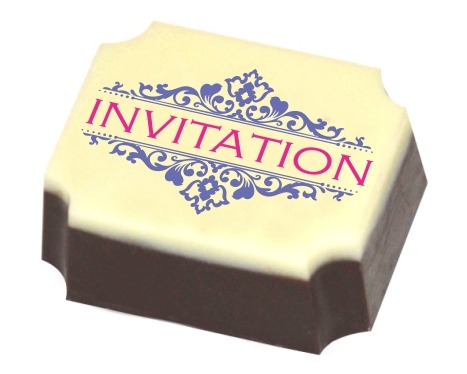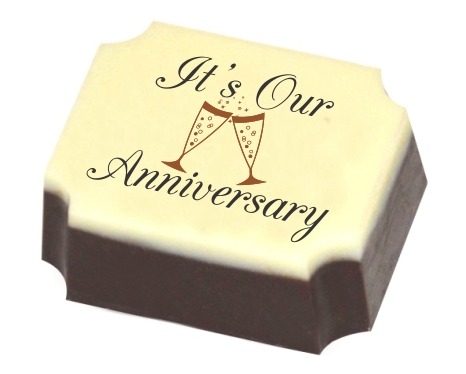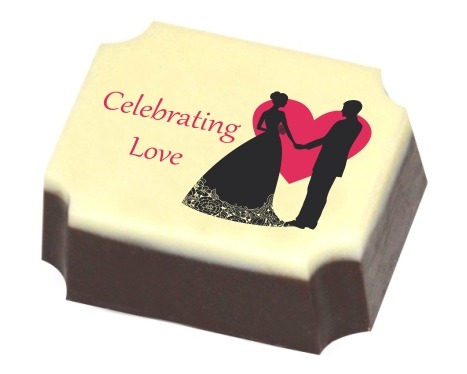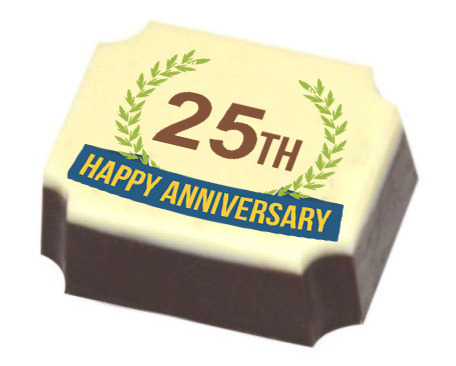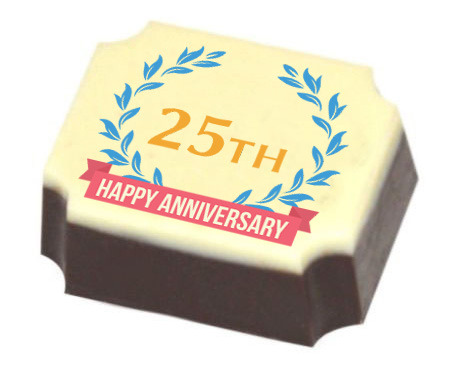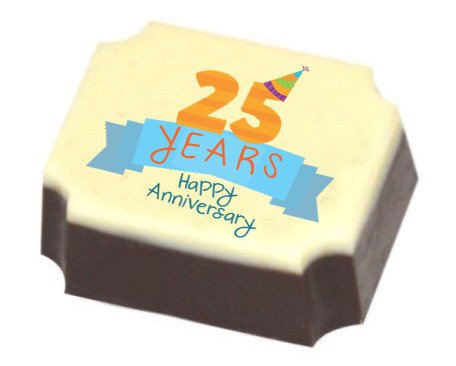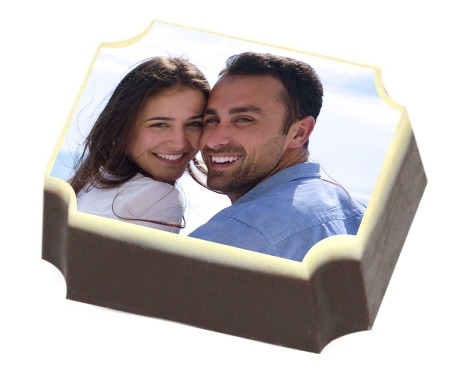 303-25th-C18, Upload Photo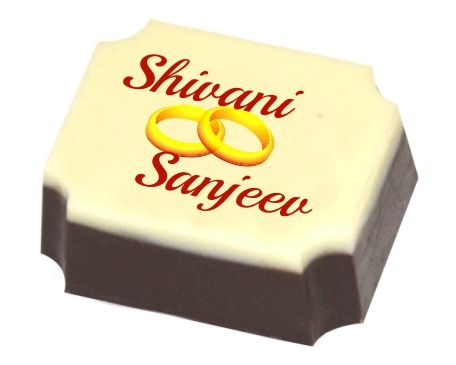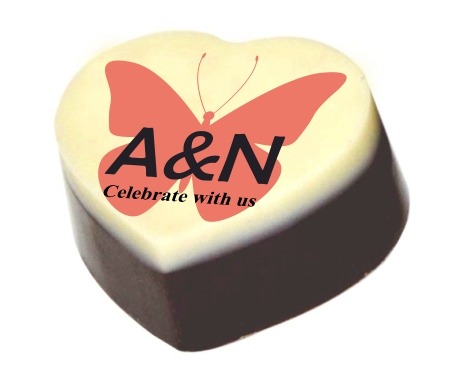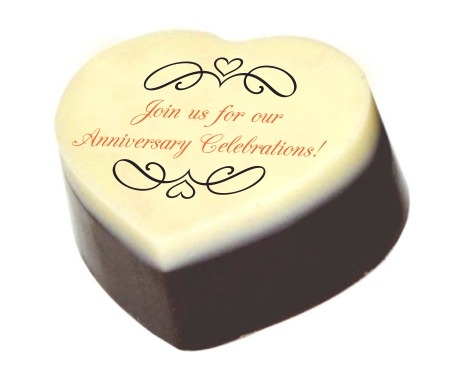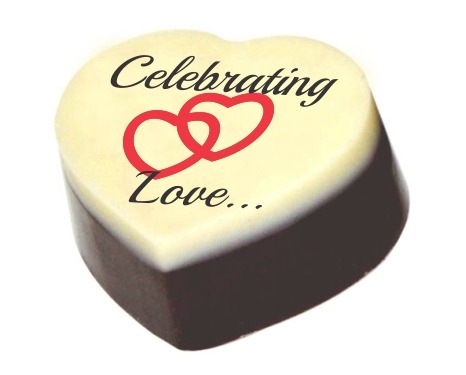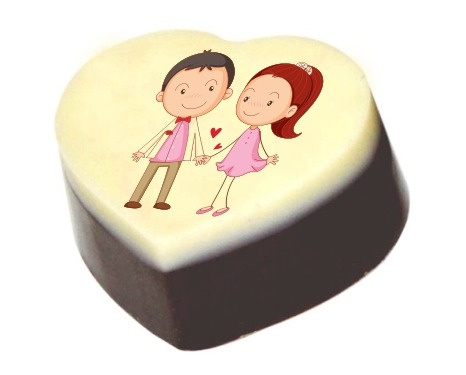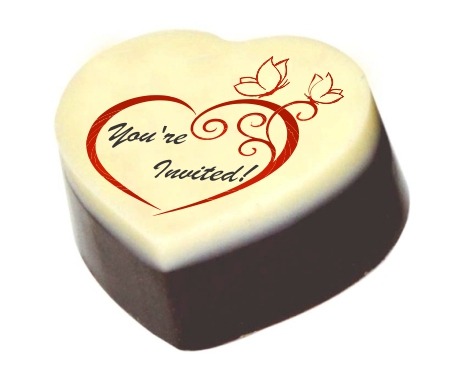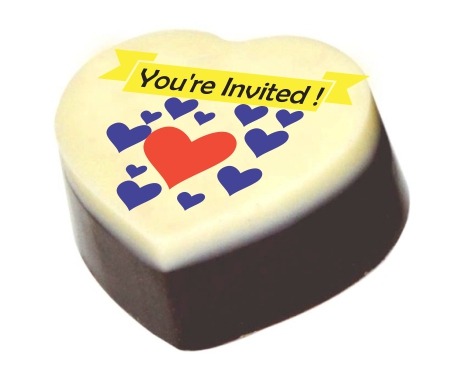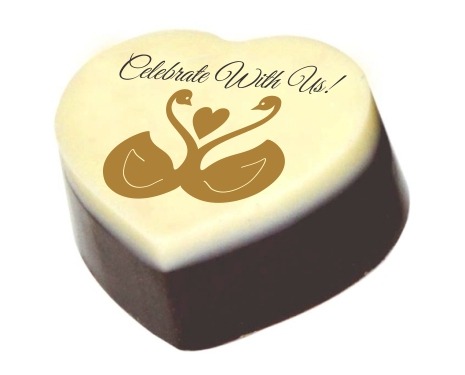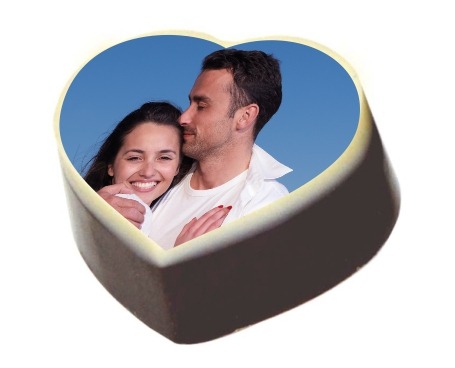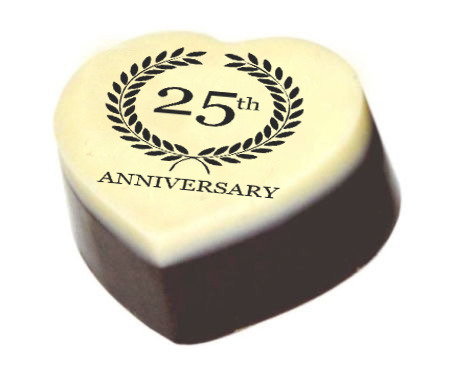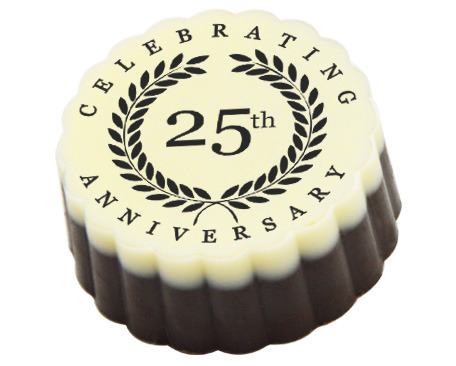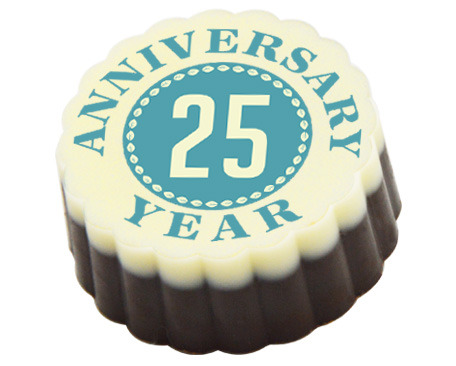 303-25th-C29, Upload Photo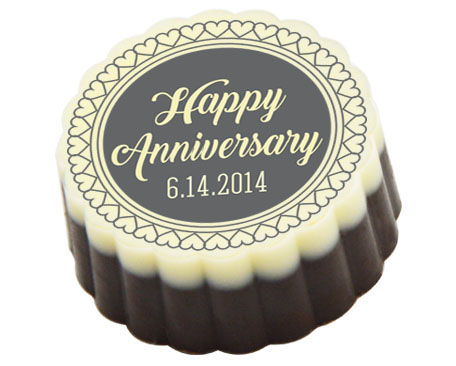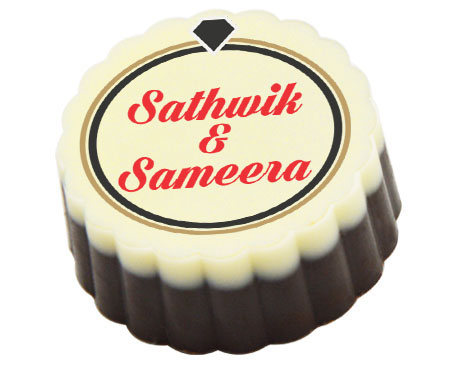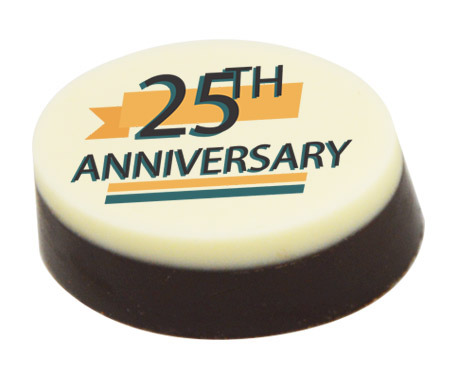 Message For 25th Anniversary Invitation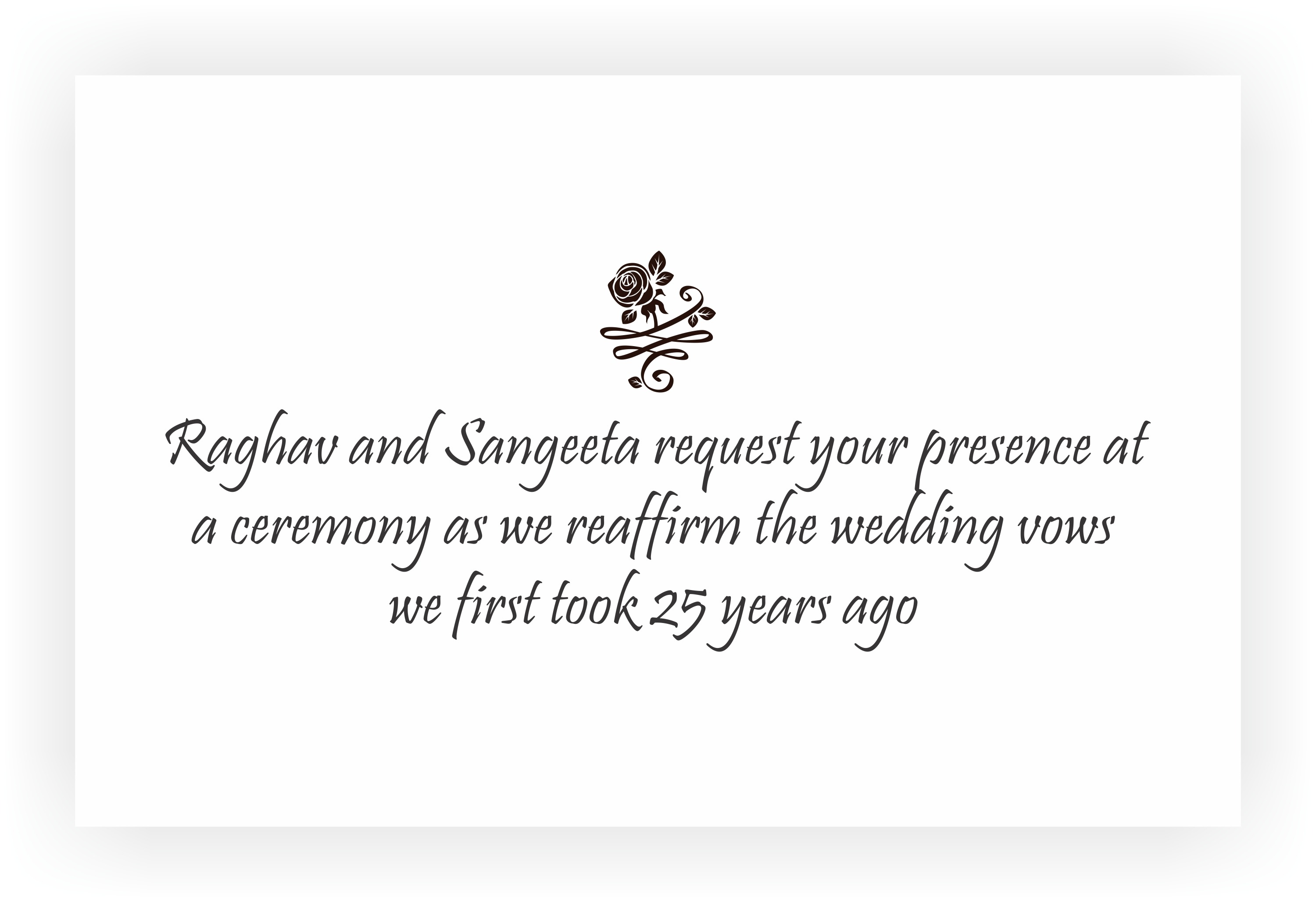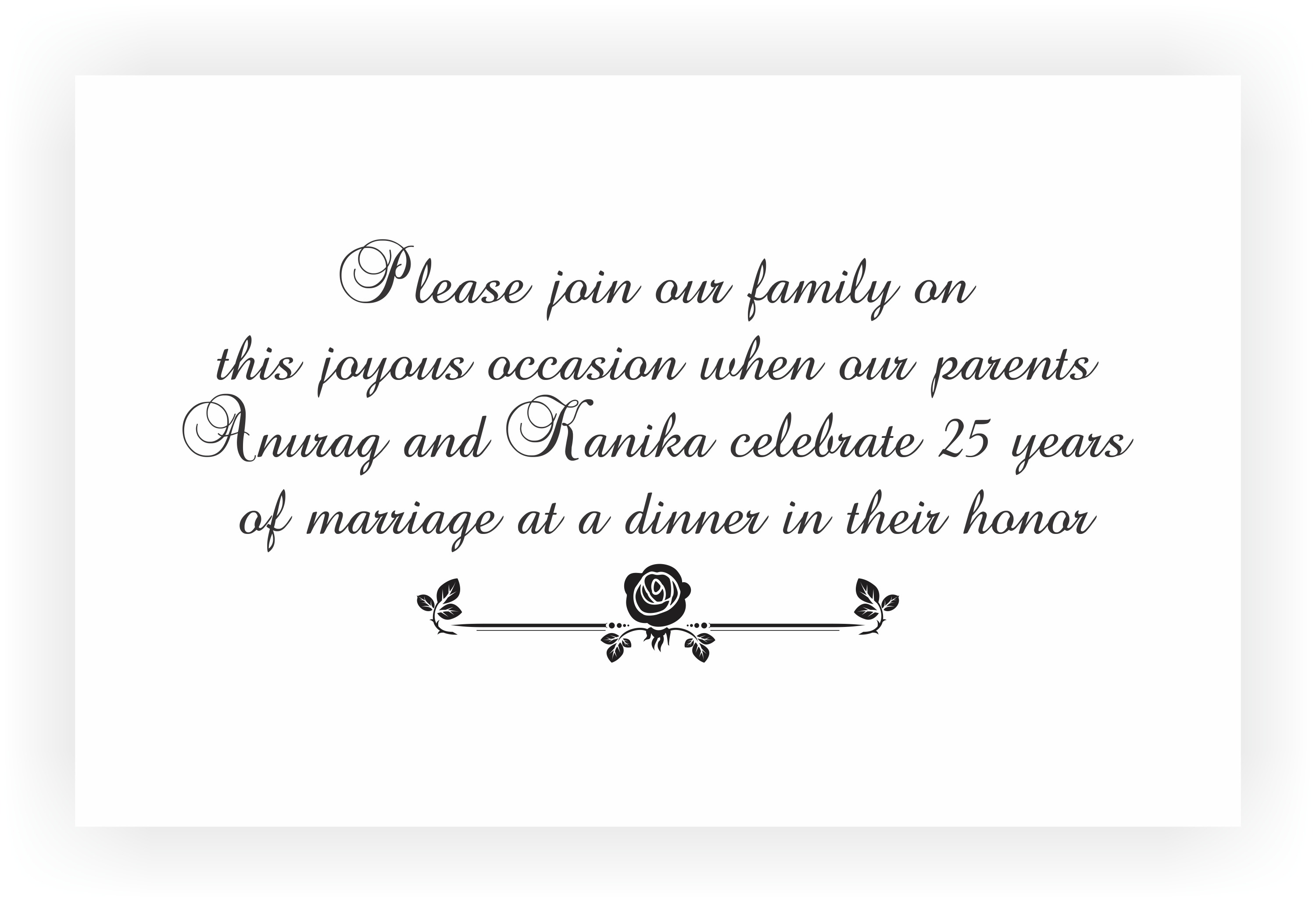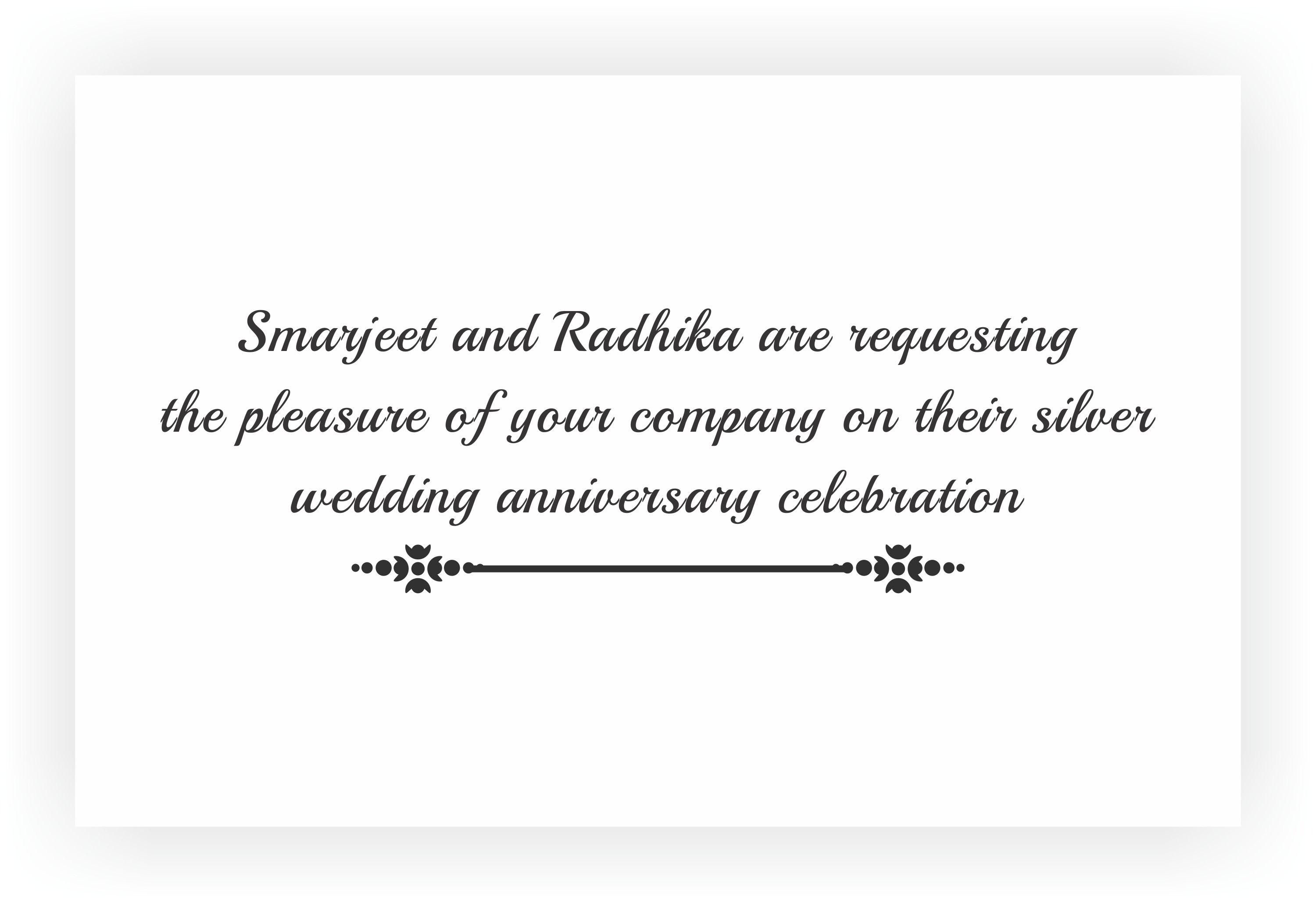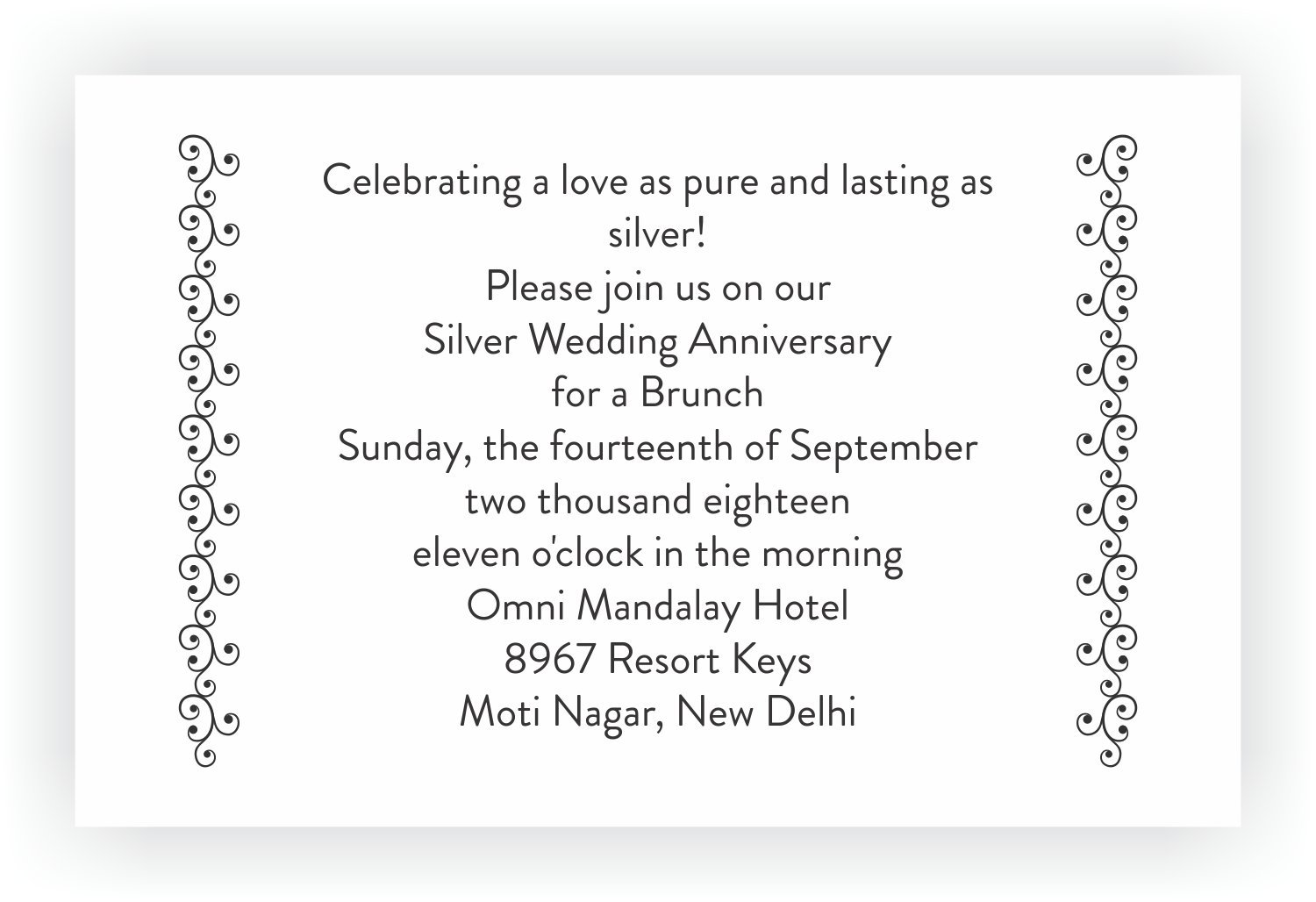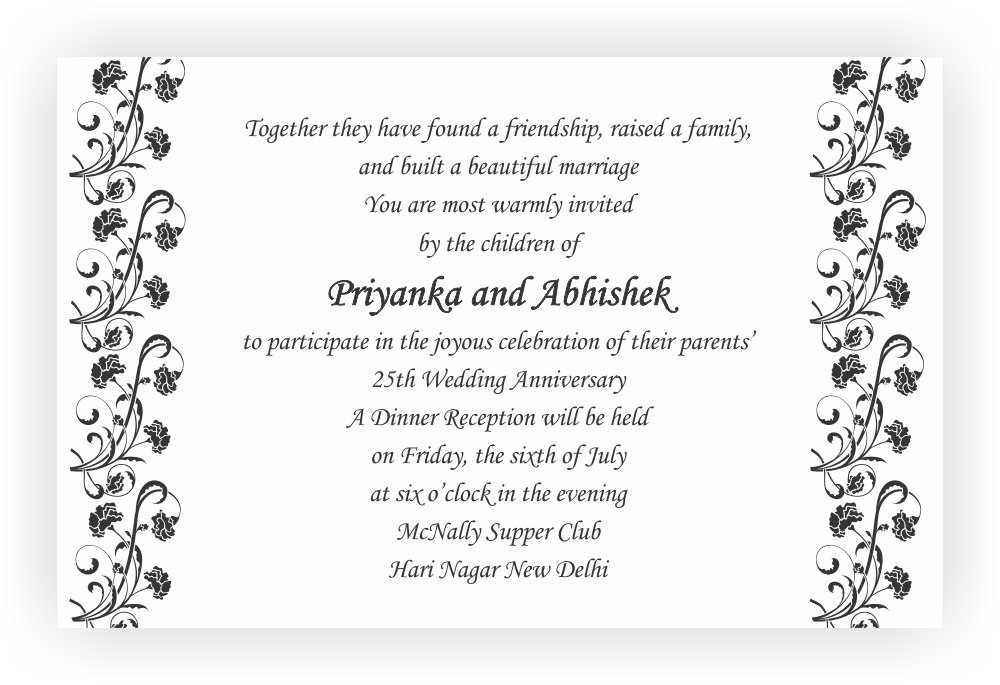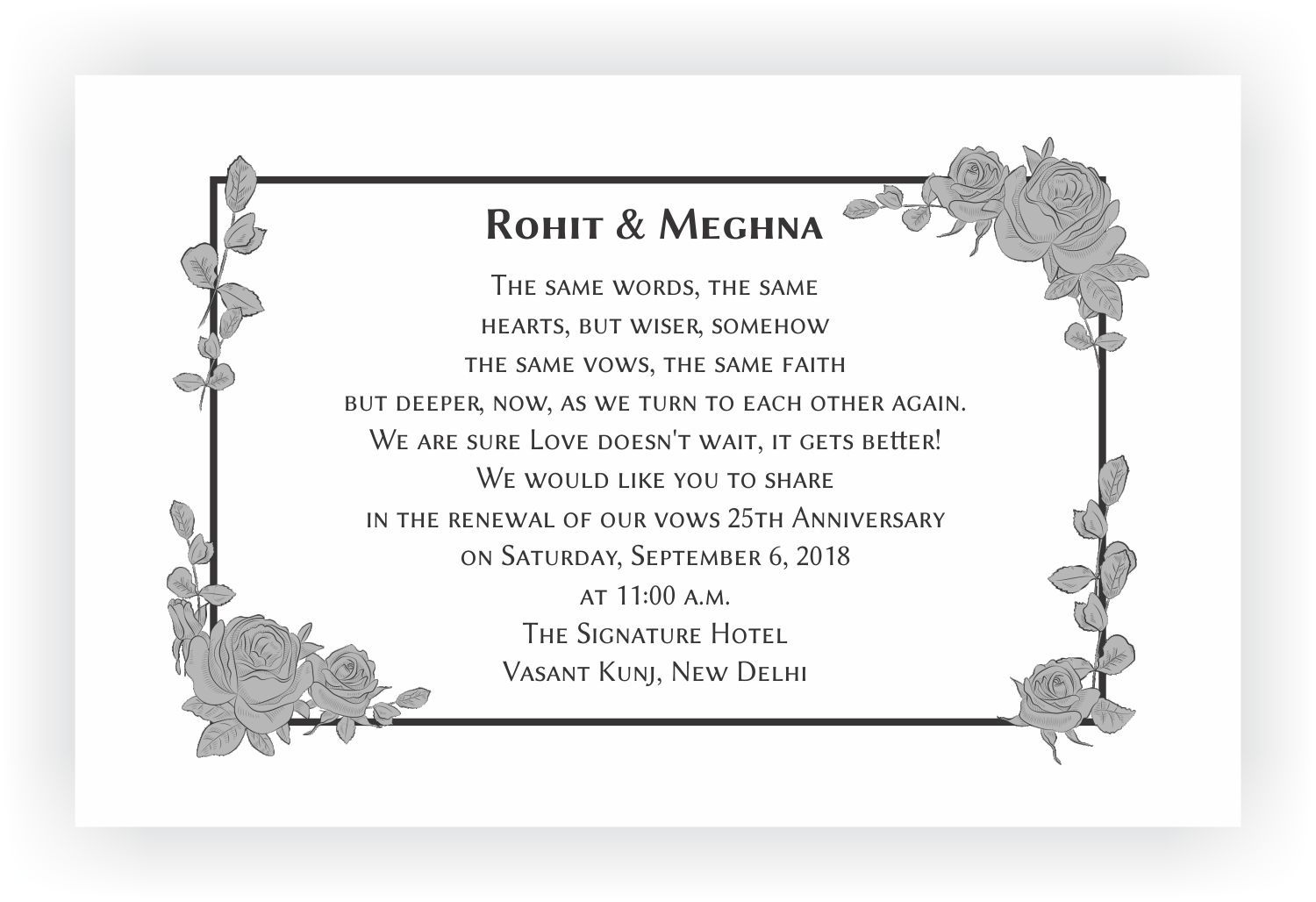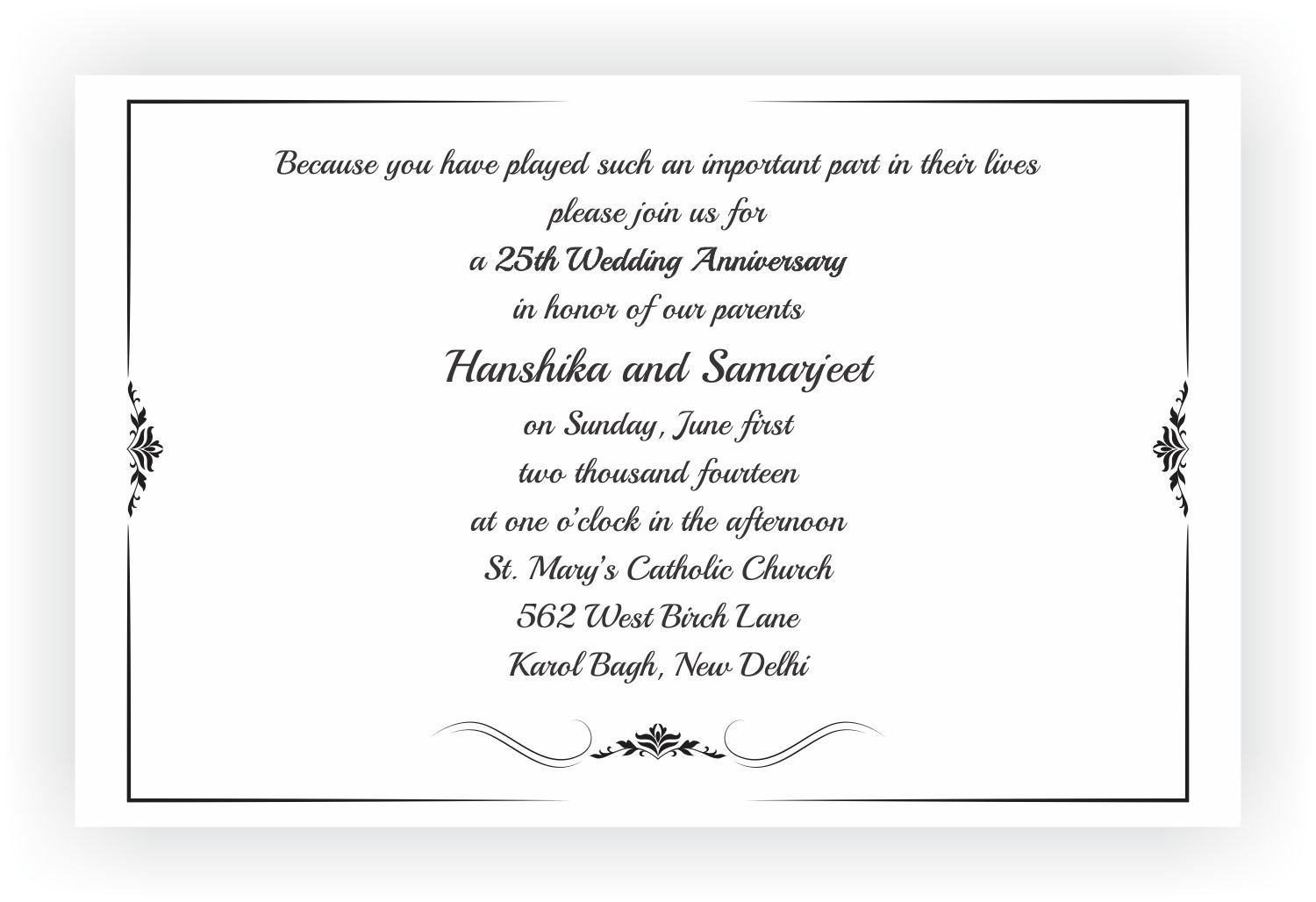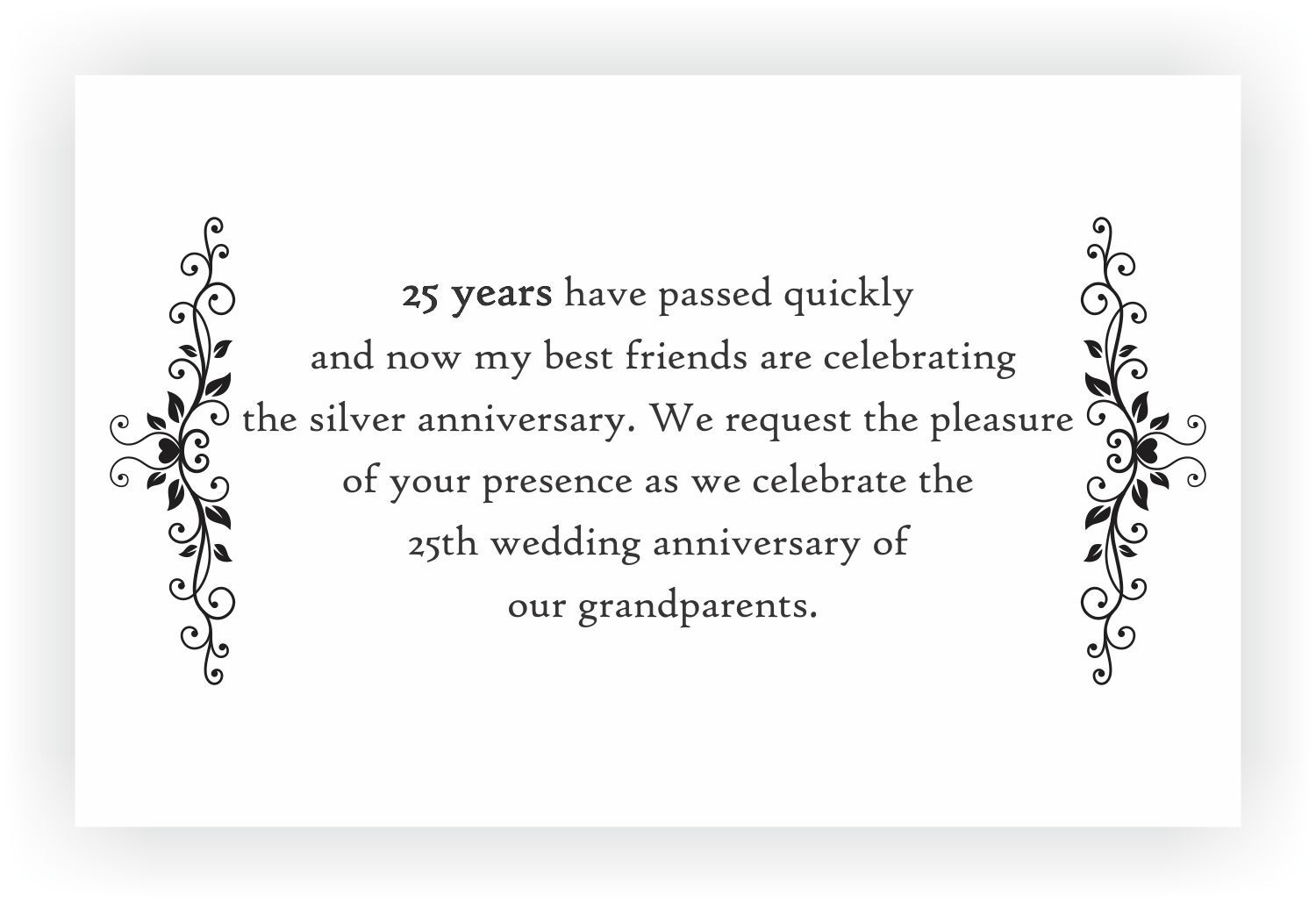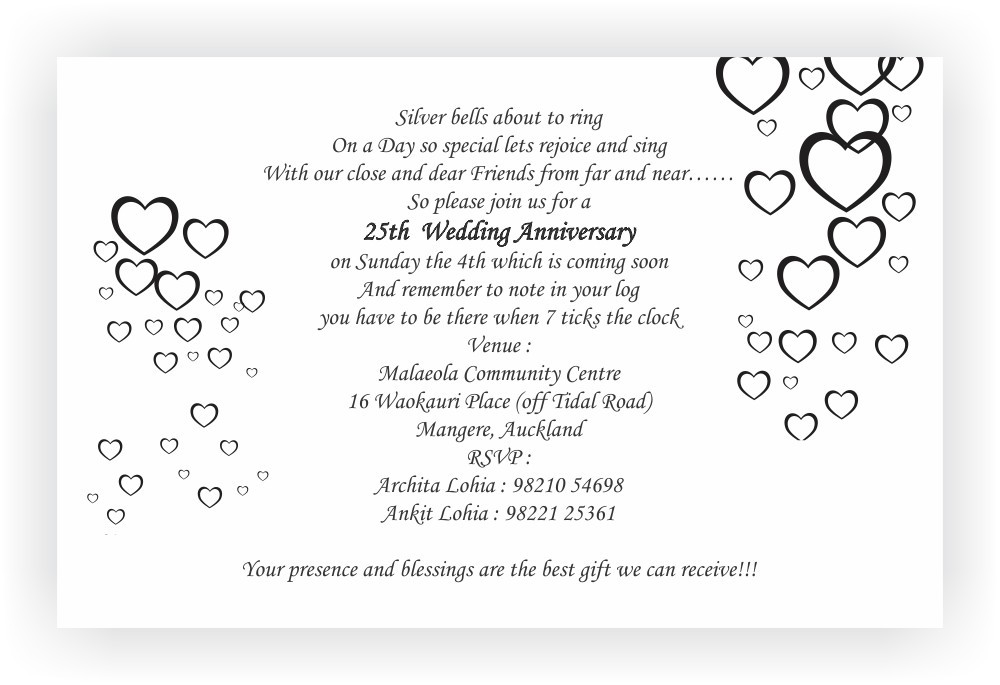 ---
25th Wedding Anniversary Invitations by Chococraft
---

Unique Wedding Anniversary Invitations
Simone Signoret, one of France's greatest film star, once said, "Chains do not hold a marriage together. It is threads, hundreds of tiny threads, which sew people together through the years."
A Wedding is a sacred tie. It's a bond between you and your significant other. And you want it to last forever. You want to cross those milestones with him or her by your side and cherish each and every moment together! You want to share your sorrows and tread the treacherous paths that come in the way together.
So why not celebrate the milestones as they come? The 25th wedding anniversary is one milestone that needs to be celebrated! It's a time to show the world the strength of your relationship and love between you and your partner! It's a time to hand out the wedding anniversary invitations to your family and friends and share the joy with them.
Not many couples in the world achieve this feat. It requires strength, skill and most importantly understanding and support for a marriage to touch the 25-year mark! So it is but obvious to celebrate this rare feat with great enthusiasm!
25th Anniversary celebration is one way to thank your partner for their support throughout the 25 years of your marriage, an appreciation for their unconditional love through all those years! So it sure does call for a celebration, if not for you then your partner.
So bring out your thinking hat and start thinking for a personalized anniversary invitation for your loved ones!

25th Wedding Anniversary Invitations by Chococraft
Gift Categories
Gifting Ideas
Our Speciality
Wedding anniversary invitations
Beautiful Wedding anniversary invitations
Personalized anniversary invitation
Doorstep delivery across India
Anniversary wedding invitations
Unique Ideas with a personalised message
Design / Make your own Wedding anniversary invitations/ favors
Silver anniversary invitations
Products in a wide price range
Custom anniversary invitations

Personalized Anniversary Invitations by ChocoCraft
When planning the celebration of your silver wedding anniversary, one needs to ensure that the silver anniversary wedding invitations are top notch! You need to make sure that the anniversary celebration invitations are personalized 25th wedding anniversary invitations. But if this makes you tense, then don't worry, ChocoCraft has got you covered!
The personalized chocolate boxes from ChocoCraft provide you with the perfect way for silver anniversary invitations! ChocoCraft brings to the perfect recipe for the perfect invitation for upcoming 25th wedding anniversary. From a customized box to printed chocolates to a personalized message, this recipe has all the necessary ingredients to make the custom anniversary invitations, a delight!
The ChocoCraft marriage anniversary invitation box comes with a customizable design on the wooden box. One can either go for some message with great designs and fonts or personal picture on the box to give it a special touch. The number of chocolates in the box can also be selected with choices varying from 2 to 18 chocolates in the box.
The chocolates in the ChocoCraft's elegant anniversary invitation box are customizable too. One has the option for selection from an array of designs that can be printed with 100% safe and edible ink. Quotes like "Join us in the celebration" or "25 Anniversary Years" are some great options to go for!
Last but not the least, the box also comes with a butter paper with a special message that can be printed on it inviting your loved ones to the celebration. This fine touch is all you need to make the perfect anniversary invitations for your silver wedding anniversary!

Order Silver Anniversary Invitations Online
Anniversary invitation ideas are abundant online. With the ease of accessing the internet comes plethora of options to select from for personalized anniversary invitations! More and more business have now recognized the huge opportunity that lies on the online world and are pumping in more and more content and products every day, online!
Here are some of the silver anniversary invitations you can order online:
1.   Chocolate Boxes: A Chocolate box is the 'sweetest' way to invite a person for any celebration. Chocolates are loved by all and can never go wrong for any event! If you are confused, always go for chocolates. ChocoCraft is one online shop which offers full customization control over your chocolate box invitation. One can design and order their anniversary invitations online on ChocoCraft's website! Get all your invitations delivered hassle free across India.
2.   Wedding Anniversary Invitation Cards: Plenitude of options and ideas for 25th marriage anniversary are available online when it comes to custom cards. These come with the option of selecting the photograph of the couple and messages that need to be printed on the card. This is a great option to go for when you are on a tight budget.
3.   Engraved Photo: If you desire to show the strength and longevity of your relationship in your invitation then engraved photo invitation is a great idea for 25th marriage anniversary invitation. You can select a photograph of you and your partner along with an anniversary invitation wording that can be engraved on a piece of high quality wood.

25th Marriage Anniversary Invitation Ideas
Silver wedding anniversary invitations cards or other ideas can be sometimes stressful. But it's a time when stress should be the last thing to think about! So here are some of the ideas that you can use for your marriage anniversary invitations.
1.   Box of Sweets: A box of sweets along with a personal message is a great anniversary invitation idea. India is famous for its sweets across the world. India is home to a countless number of sweets. From Chennai to Rajasthan, every place has a different sweet to offer. So be assured that you will be no short of options here!
2.   Scratch-Off Invitations: Another trendy invitation card for 25th marriage anniversary is the scratch-off card in which the recipient of the card has to scratch off a particular region to find out the occasion or the venue of the party! Fun, isn't it?
3.   Travel-themed cards with small travel-themed gifts: If you are planning for a silver marriage anniversary in another city or even country, then this is surely the one for you! A passport themed card with small airplanes is one idea you can go for! This invitation idea sets the mood of the entire invite!
4.   DIY Gift: Last but not the least, the Do-It-Yourself anniversary invitation idea special! Yes! Do it yourself. If you inviting only your close friends and family members to the celebration then an invitation made by you solely for them is sure to make them feel loved and special. And surely they will reciprocate the same love to you!
Finally, a hearty congratulations to a 25th-year young marriage!  
 

25th Anniversary Invitations
For a couple, each anniversary is an occasion to celebrate. It is the time to look back and reflect on the wonderful movements that you have shared together. However, it is not always possible to celebrate all anniversaries in a grand manner. In fact, over the years, it might actually become impossible with all the responsibilities that accumulate with age. However, there are still several milestones which give couples the perfect opportunity to remember their love and togetherness. One of these milestones is the 25th anniversary, often called the silver anniversary.
Silver anniversaries are best celebrated with close friends, family members and other loved ones. In many cases, children of the couples and, sometimes, the couples themselves end up planning a gala event to celebrate the momentous occasion. Of course, if there is an event, there has to be invitations.
Be that as it may, it becomes important to choose the silver anniversary invitations with care. After all, it should be as remarkable as the event so as to make a strong impression on the guests. Traditionally, invitations for these kinds of events have always been accompanied by sweets. However, many couples have started choosing alternative and more unique forms of invitations.
One of the more impressive of these alternative invitations is customised chocolates. Here, the invitations are not accompanied by chocolates. Rather, the chocolates are actually the invitation. Such kinds of wedding anniversary invitations are certain to stand apart and impress anyone getting it.
 

Creative Wedding Anniversary Invitations
At Chococraft, we specialise in the creation of amazing chocolate boxes that can be customised to act as invitations. Our boxes of chocolates are designed to help you make a great impression on any guest that you are planning to invite to your anniversary event. To help you customise the chocolates and the boxes perfectly as per your requirements, we offer a range of options.
You can start with the choice of the total number of chocolates to be placed in each box. We offer variations that range between 2 and 18. Simply let us know. After choosing the number, it is time to select the design. We are capable of printing a range of images and texts on the chocolates. You can even give us a picture of the couple to print on the chocolates.
We offer you options with respect to the design of the box as well. All of our boxes are crafted with precision, ensuring the creation of a quality package. Add a design of your choice on the box to customise it completely for the event. Finally, add an invitational message to complete the set. Write out the message and send it to us or use one of our sample invitation texts.
Once you are ready, we will take over. There is no need to worry as we will make sure that you get the 25th anniversary invitations as quickly as possible with the help of our dedicated delivery partners.

For more information, please get in touch with us.