---
PRICE CHART - For a minimum of 10 Boxes
---
Please refer to the chart below for the prices of our products. Please note that the price varies with the box Size and the arrangement of chocolates you choose. If you want to order only one box as a sample refer to the right most column.
---
To place your order with us please follow process given below:
1. Place an order for the desired quantity by making a payment. Once you make the payment you will be given an order id.
2. Send us your order details in the format given below.
Email it to customerservice@chococraft.in with your order id:
Dear ChocoCraft Team,
I have placed an order for 40 boxes of Birthday return gift, order number #2033. Please find below the details for the same:
Category: Birthday return gift
Product: 4 chocolate box -alternate printed candies
Box Design: 302B16
Chocolates: 302C24/ 302C42
Message on Butter paper: 302M04
Thank you so much for attending kiana's first birthday.
We hope you enjoyed yourself.
Your presence really made the occasion special!
Plz check the details and reply me back Asap .

Thank you
Kind regards
Chetan
Mob no : 8802258567
---
3. Once we get the order details we will get in touch with you and send you the graphical version of your selection. You can see what the box and the chocolates are going to look like. We will be showing you the product in the format given below: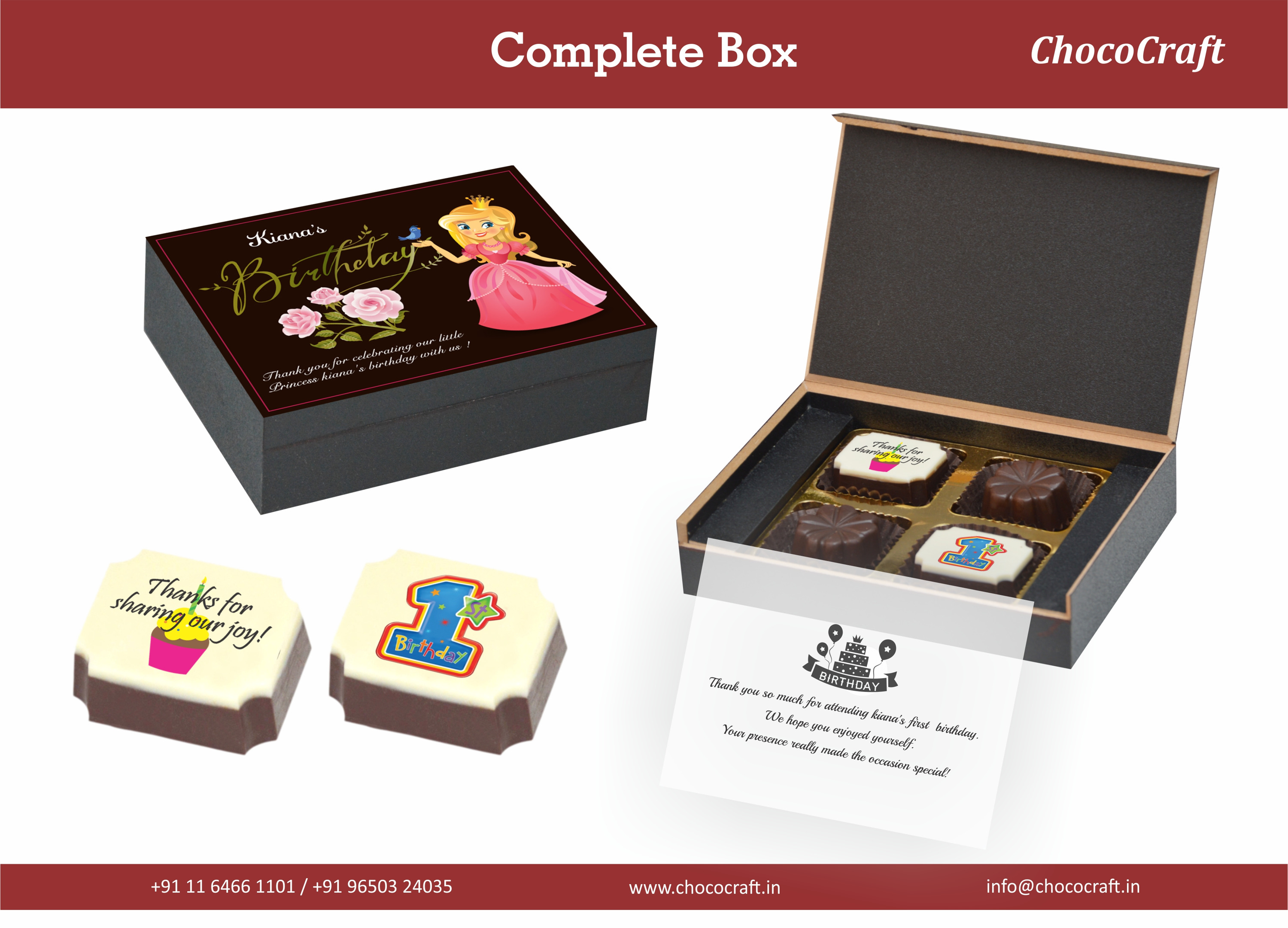 ---
4. We would need a formal "Approval" from you on the final design before we start the prduction.
5. Once the design is approved, we start the production and ship the boxes to you.
Once the boxes are shipped, we shall provide you the complete details of shipment so that you can track it.
We look forward to the feedback once you receive the boxes :)