---
1. Beautiful Chocolate Box
Customised elegant wooden gift boxes personalized with you name and photo
2. The Invitation
Invite friends and family to celebrate this most special day with you. Invitation will be printed on butter paper/card.
3. Delicious Chocolates!
These invitations are extra special with delicious chocolates. Chocolates can also personalised be with your name & photo :)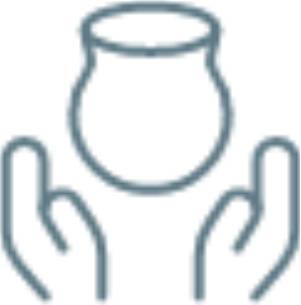 Each gift becomes unique as it is personalised with your name and picture.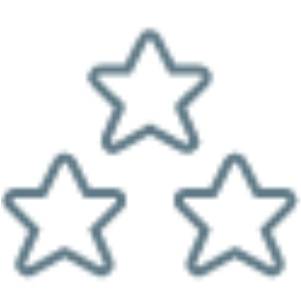 Quality product & Service

Raw material sourced from the best global sources. Excellent customer service!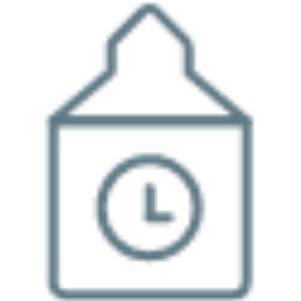 Zero Designing or Set up Cost

Our design team works with you a gift that truly reflects you and your special day.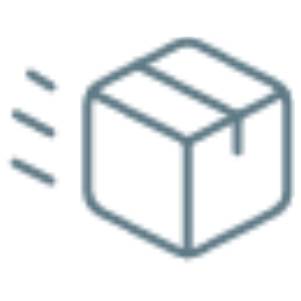 Shipping is absolutely free to anywhere in India. We also ship globally.
The box contains 12 printed chocolates. The printed chocolate will not have any filling.
The price is inclusive of the gift (wooden box with design, chocolates and butter paper with the invitation wording), Taxes & Delivery. Please note shipping is free to any one location across the country, there will be extra charges for multiple shipments to different locations.
Quantity: The minimum order quantity for this product is 10. You can place an order for the exact number of gift boxes required (e.g 25 or 65) but you will not be able to input a value less than 10.
Storage Instructions - Once you receive the box please keep in a cool and dry place. Ideal temperature is below 30 degree celsius. Avoid exposure to moisture and direct sunlight.
Please note that the below are the options to customise your gift.
Box - You can choose the box color (White / Black). The design can be chosen from the given templates or you can give us your own design.
Butter Paper - The wedding invitation will be printed on the butter paper which is placed inside the box. You can give your own message or can choose from the templates provided.
Chocolates - You can choose the shape of the printed chocolates. Options are Heart / Circle / Rectangle.
Customisation on Box & Chocolates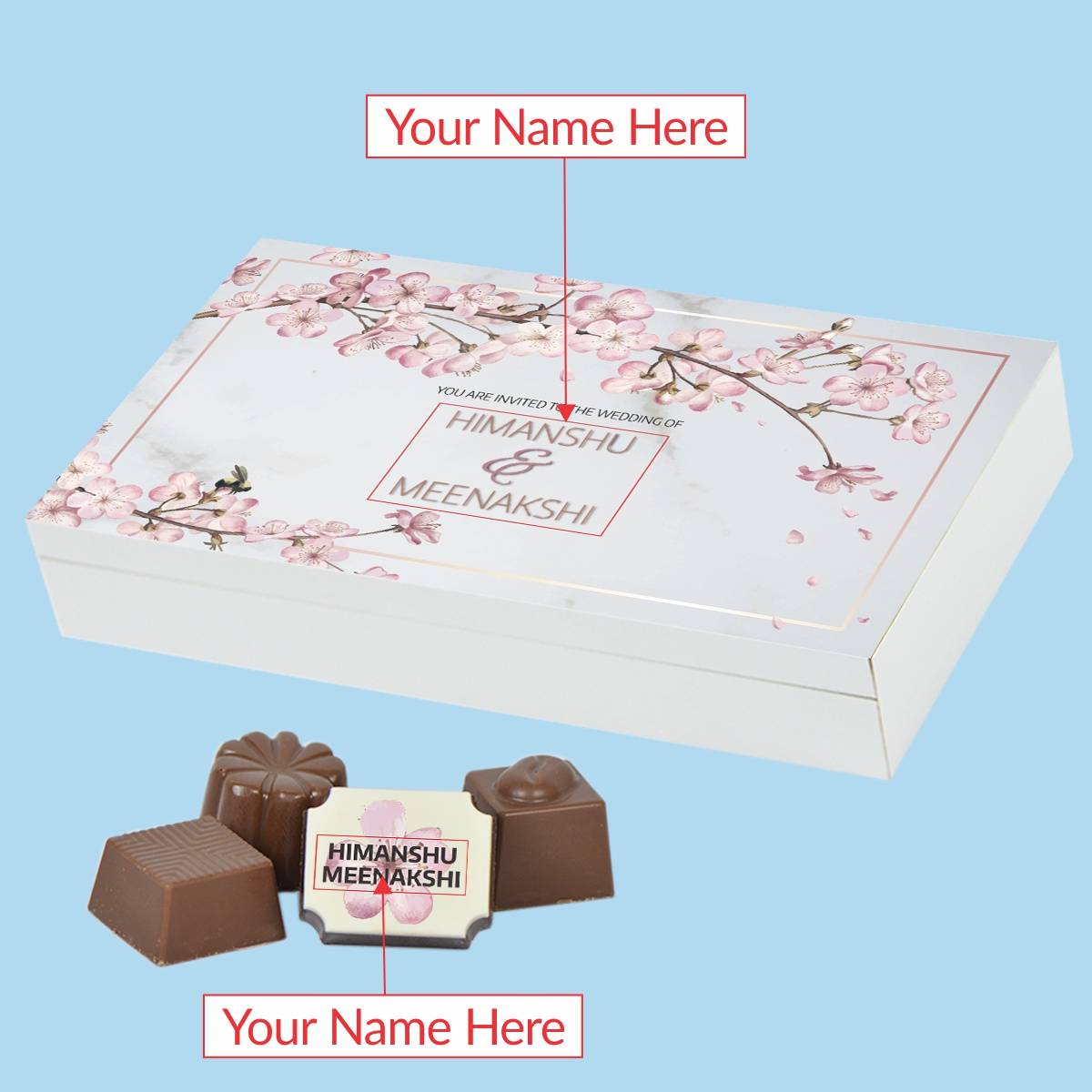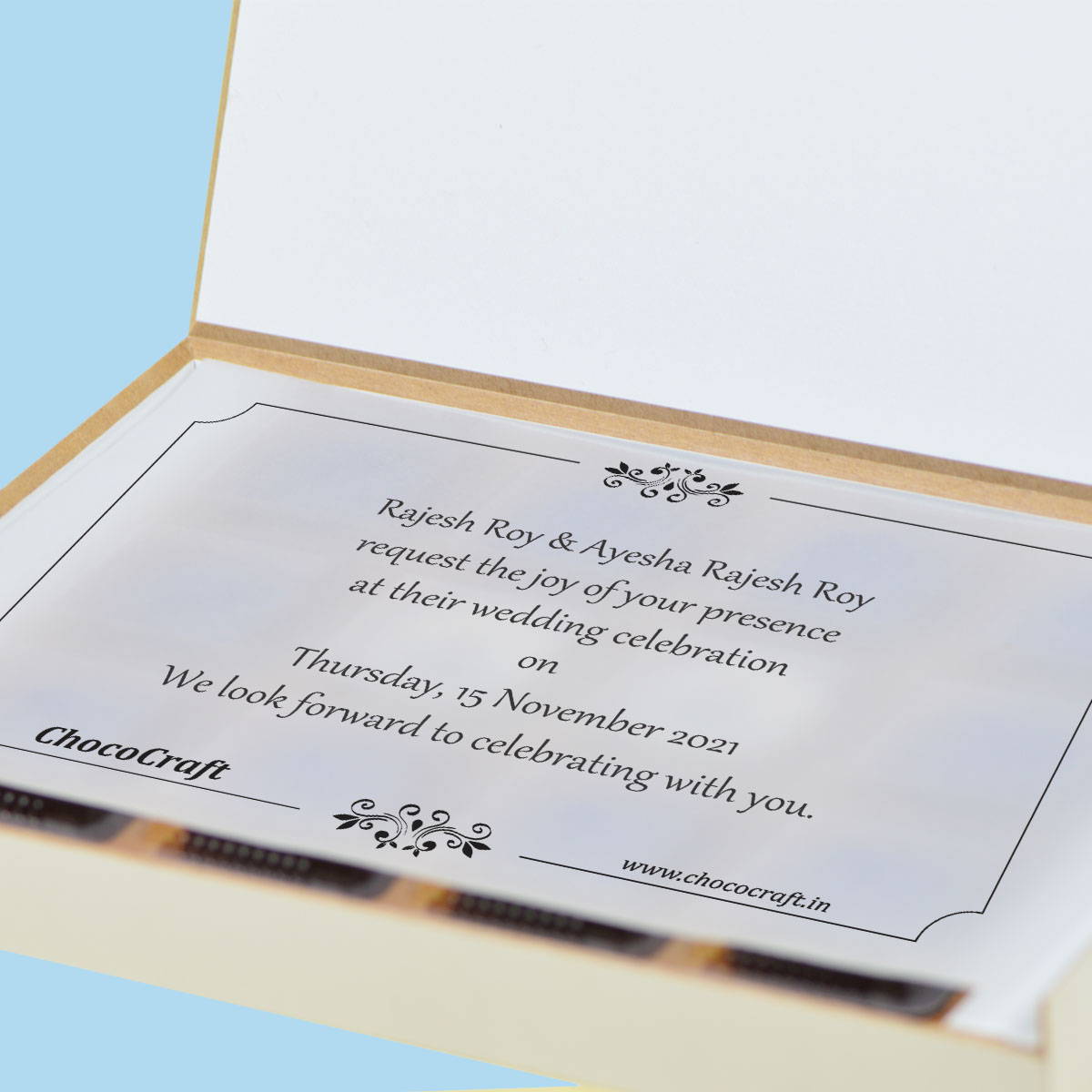 ChocoCraft Details on the box:
- As per norms for all food products the gift box will have information printed on the back . These include - FSSAI licencse number, ingredients list, best before, allergen information and manufacturers details.
- The box will be sealed with a ChocoCraft sticker which is to be removed while opening the box.
Placing an order is simple and you will be shown the design for approval!
1. Choose Box and Chocolate Design
Choose the design you would like for the box and chocolates. You can refer to the link given below to see all options.
2. Choose Invitation Wording
Please share the message to be printed on the butter paper. You can give us your own text or choose from our message templates given below
---
Email Example:
Dear ChocoCraft Team,
I have placed an order for 50 boxes of Wedding Return Gift, order number #2479. Please find below the details for the same:
Category: Wedding Invitations
Box Size: 9 chocolate box -Alternate Printed Chocolates
Box Design: 309B13
Name on Box: Atharva Weds Tanya
Wedding Date: 10 Dec 2021
Chocolates: 309B13-C01 in top row (Name: Atharva & Tanya)/309B13-C02(Date 10 December) in middle row / 309B13-C03 in bottom row
Message on Butter paper: 309M02
Please check the details and send us the graphical version.
Thank you,
Regards
Mamta Sinha
Mob no : 98XX5 43XX0
---
Once we get the order details we will get in touch with you and send you the graphical version of your selection. You can see what the box and the chocolates are going to look like. We will be showing you the product in the format given below: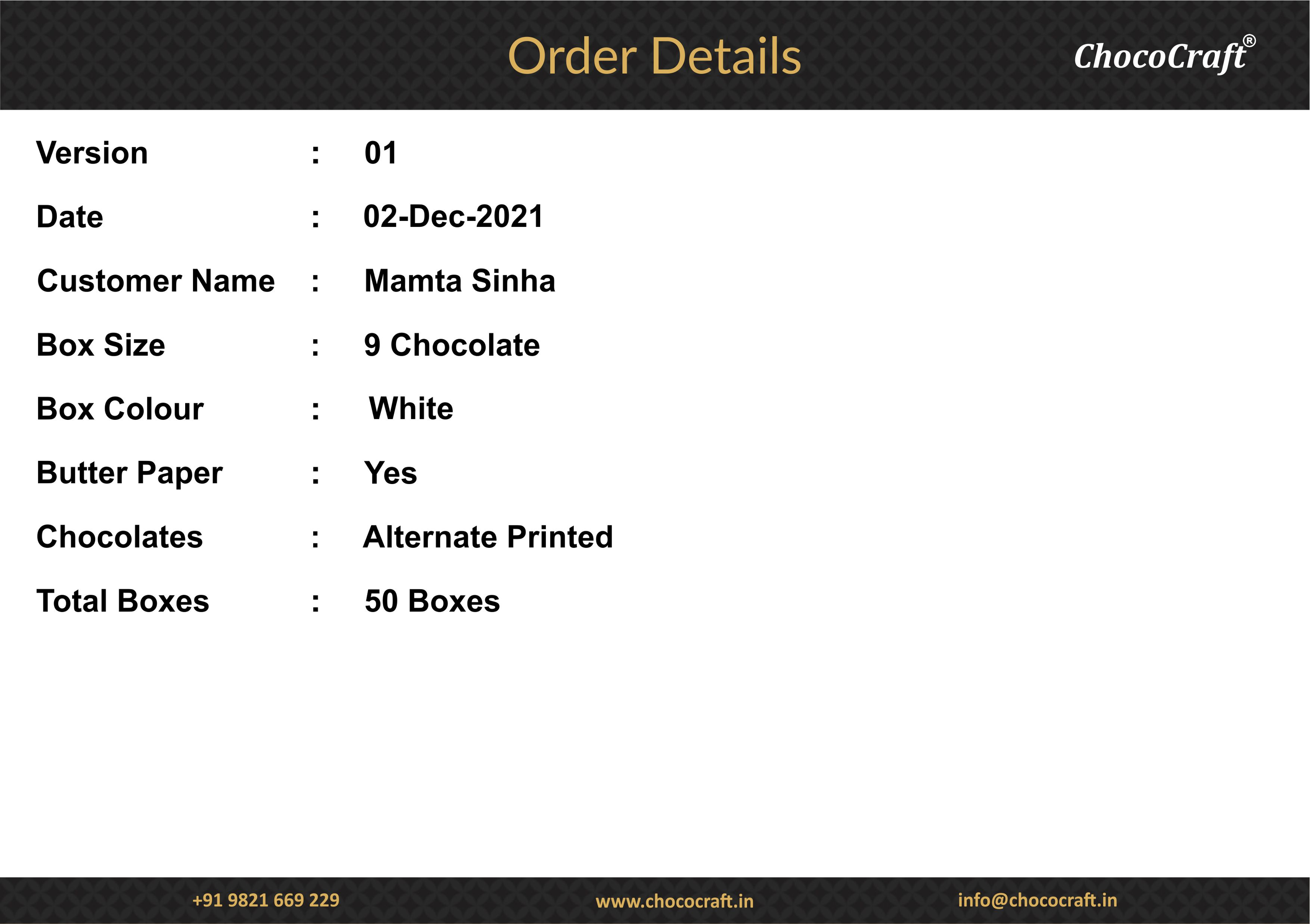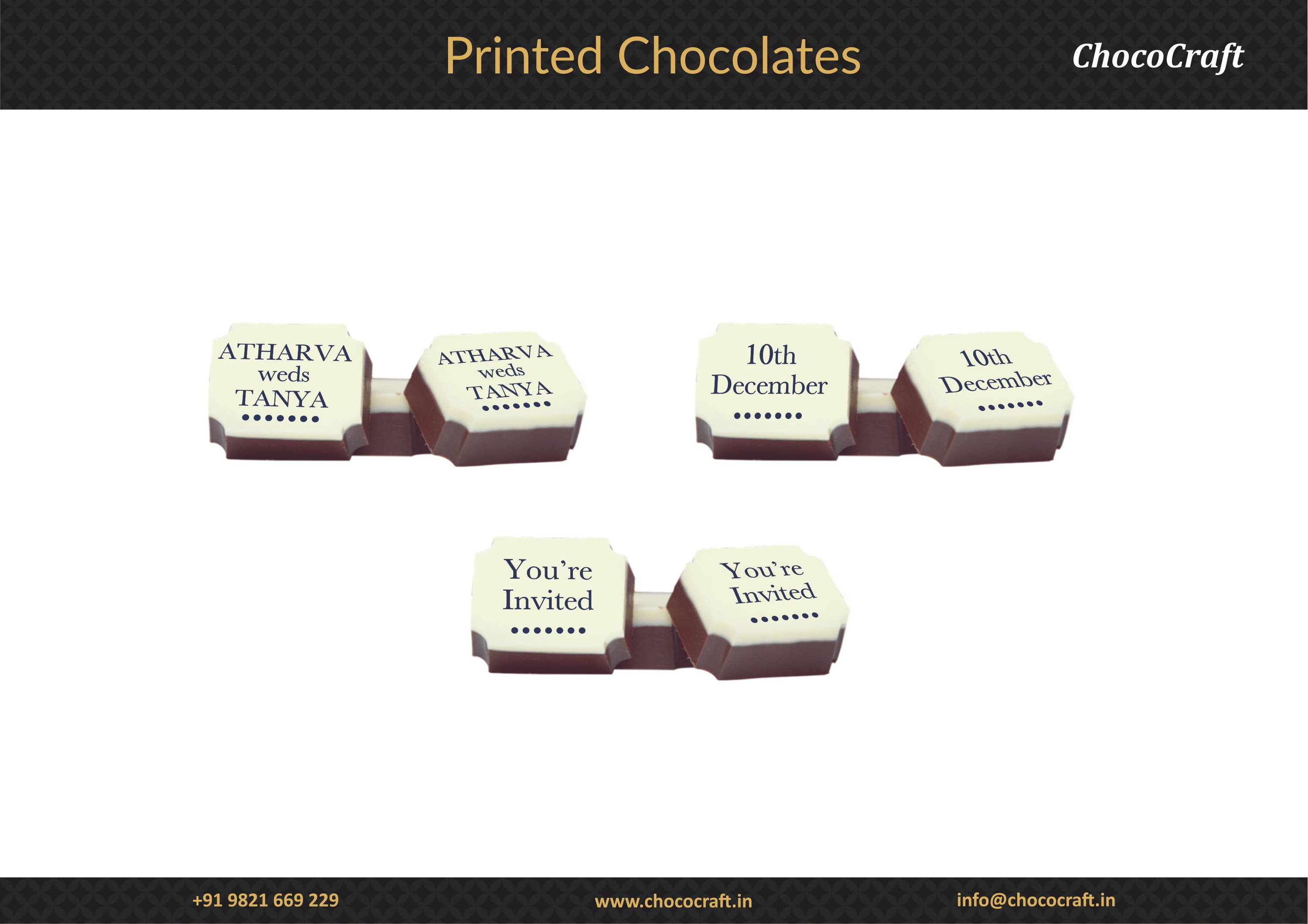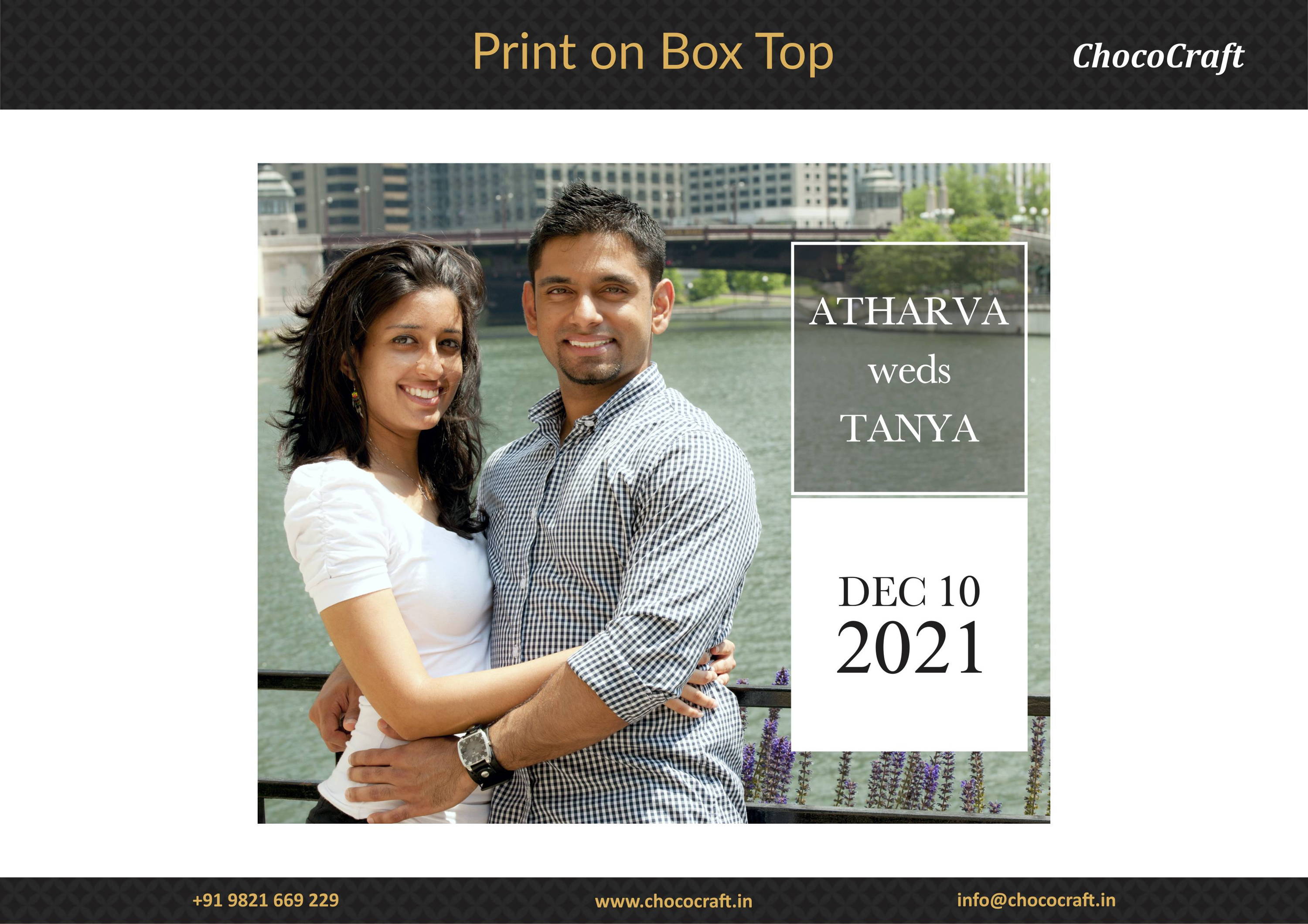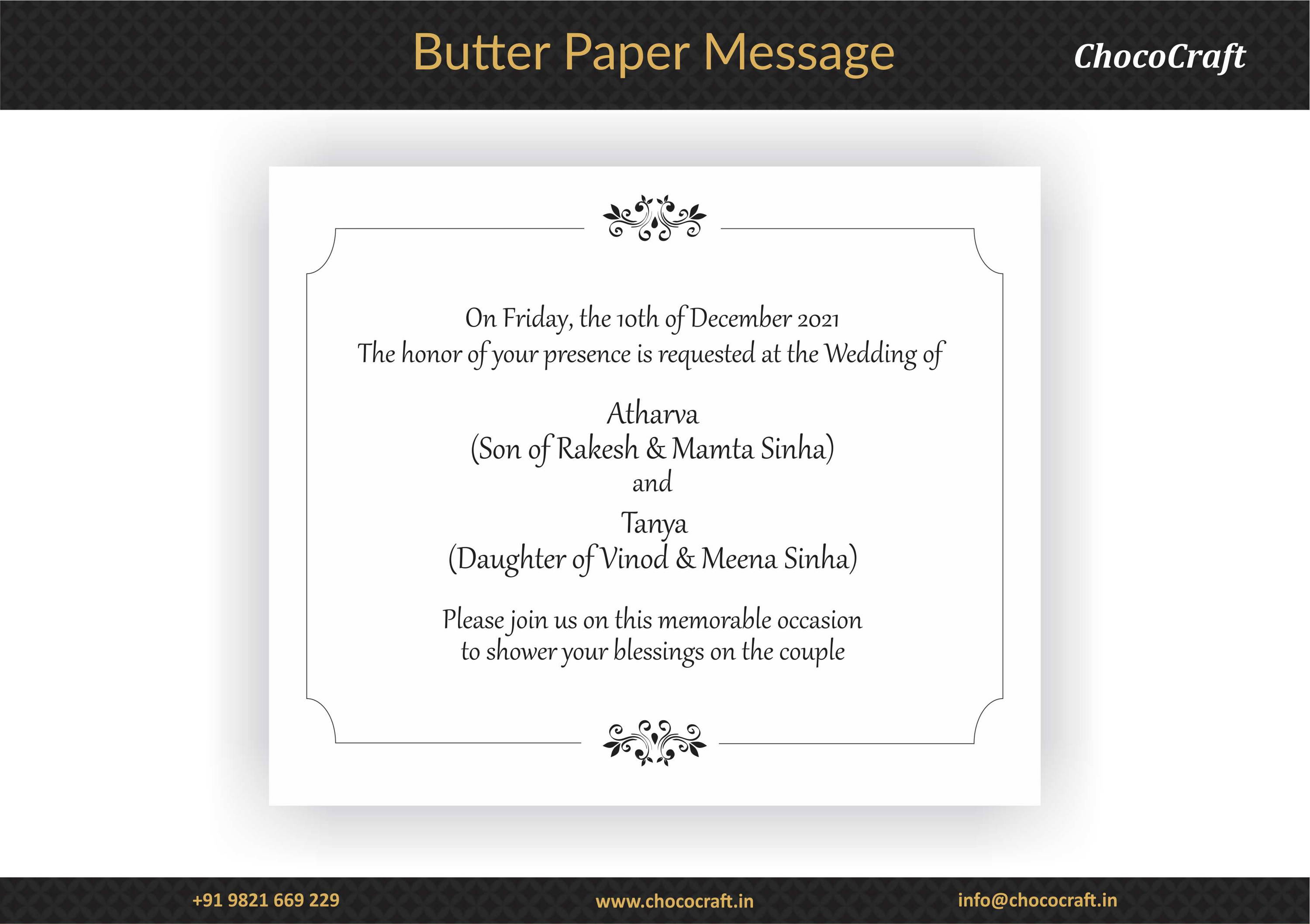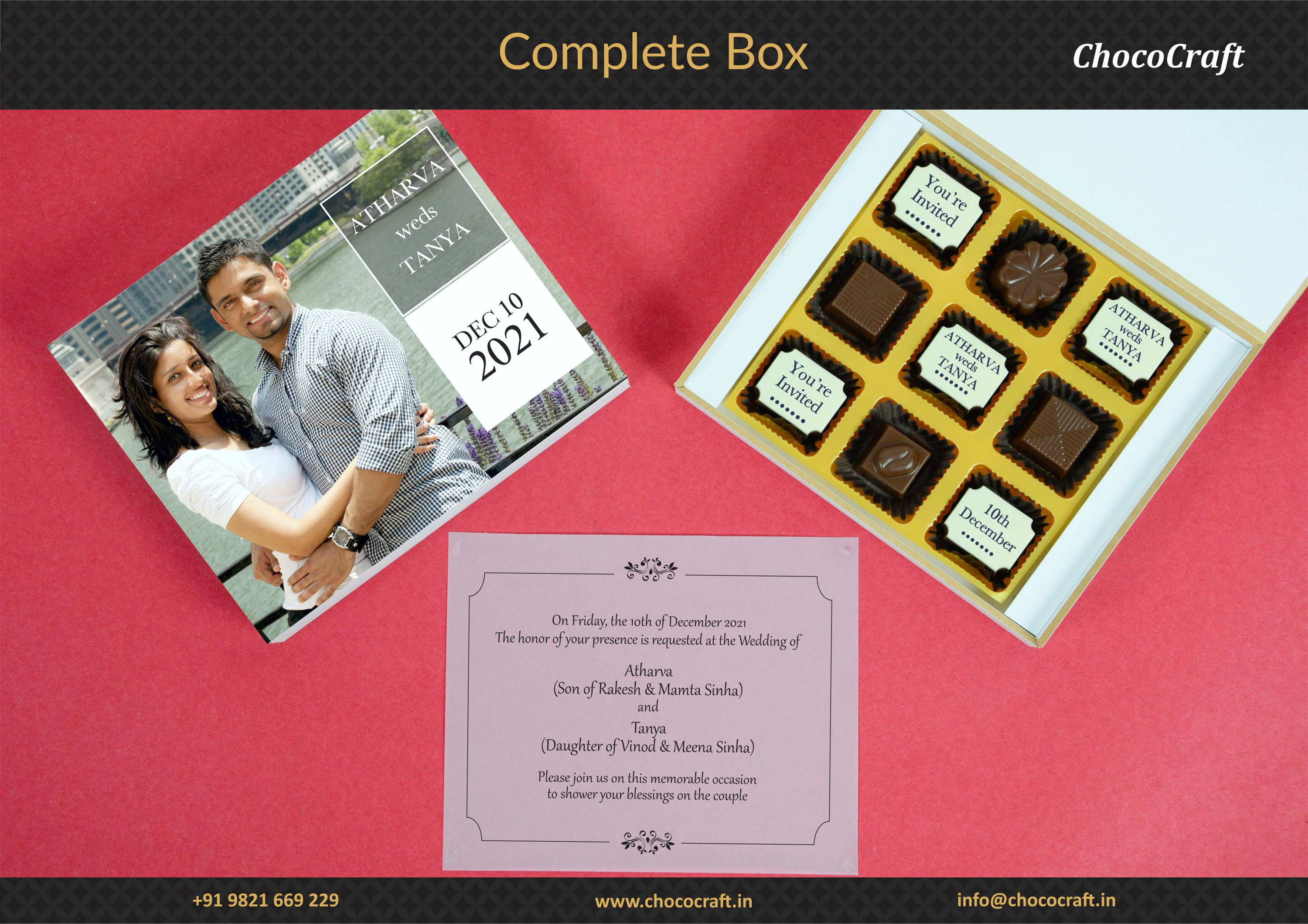 We would need a formal "Approval" from you on the final design before we start the production.
Once the design is approved, we will produce & ship the boxes to you.
Once the boxes are shipped, we shall provide you the complete details of shipment so that you can track it.
Once you receive the boxes, we shall look forward to your feedback!
Chocolate: We use a blend of dark and milk chocolate. The resulting chocolate has a rich texture and is delicious to taste without being overly sweet. If you like we can make chocolates using only dark chocolate or only milk chocolate.
Filling in Chocolates: The assorted chocolates will have fillings (Roasted Almonds / Fruit & Nuts / Butter Scotch). Printed chocolates will not have any filling.
Weight: Each piece of chocolate is 13-15 gm depending on the shape you select.
The chocolates are pure vegetarian.
Print on Chocolates - Edible colours are used to print on the chocolates. It is safe for consumption. The printed chocolates are made with a combination of dark & white chocolate. Top layer is white chocolate where printing is done while the bottom is dark chocolate.
Best Before - We recommend that the chocolates be consumed within 3 months.
Printed Chocolate Shapes Available: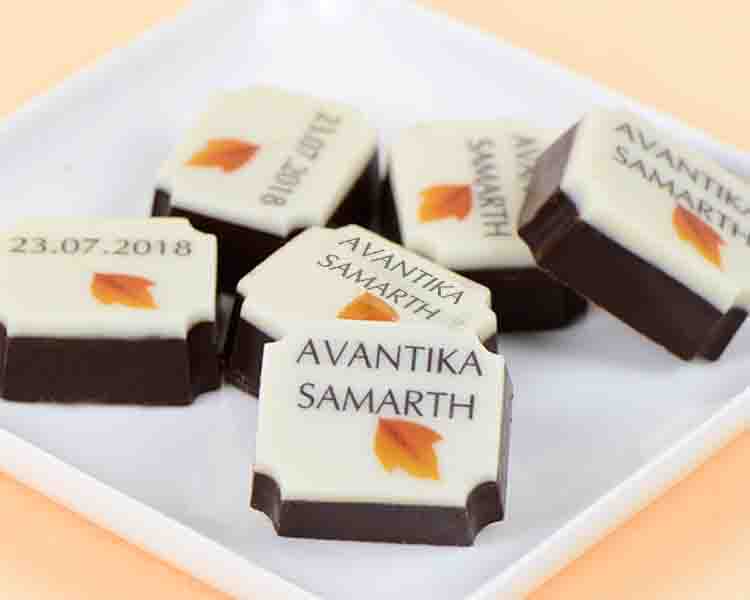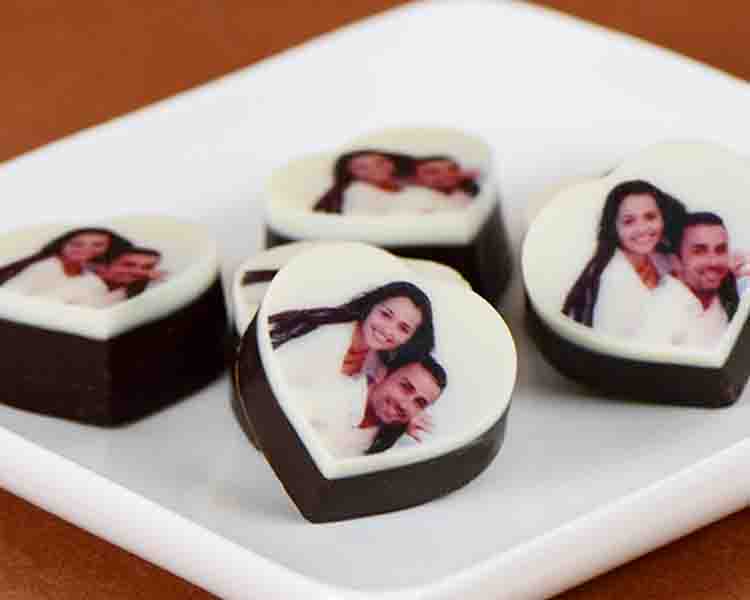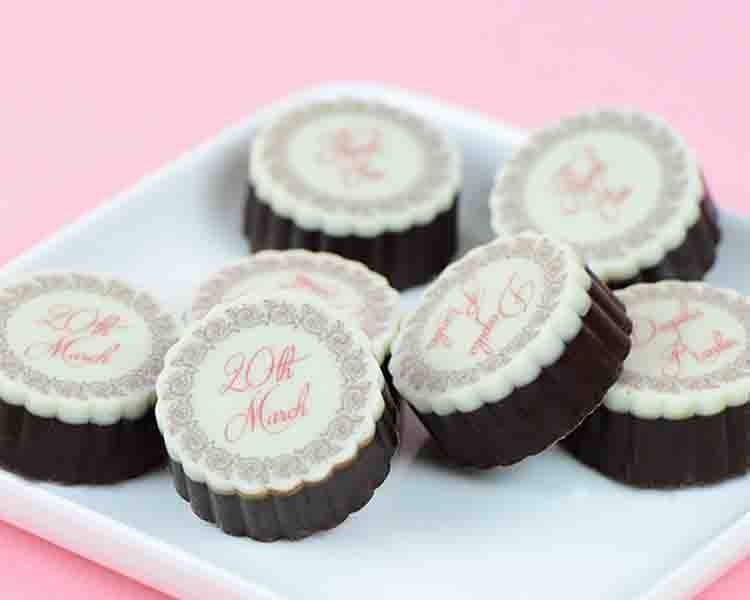 Assorted Chocolates with Fillings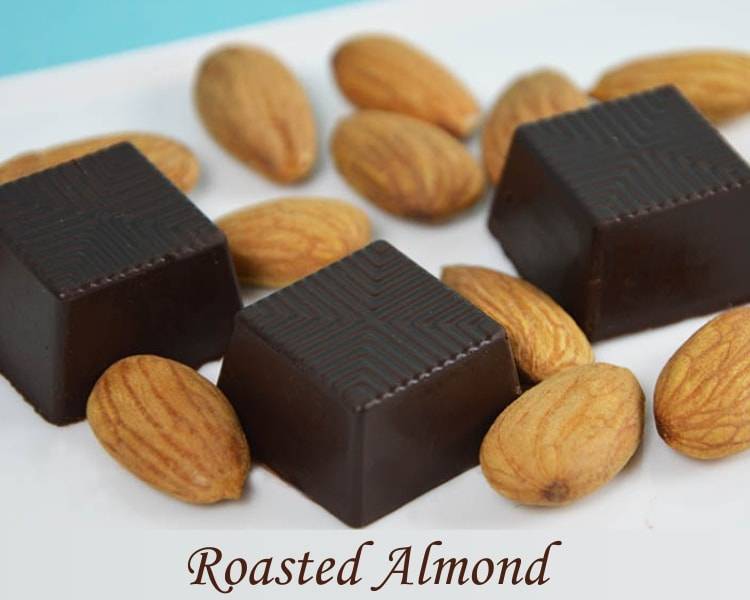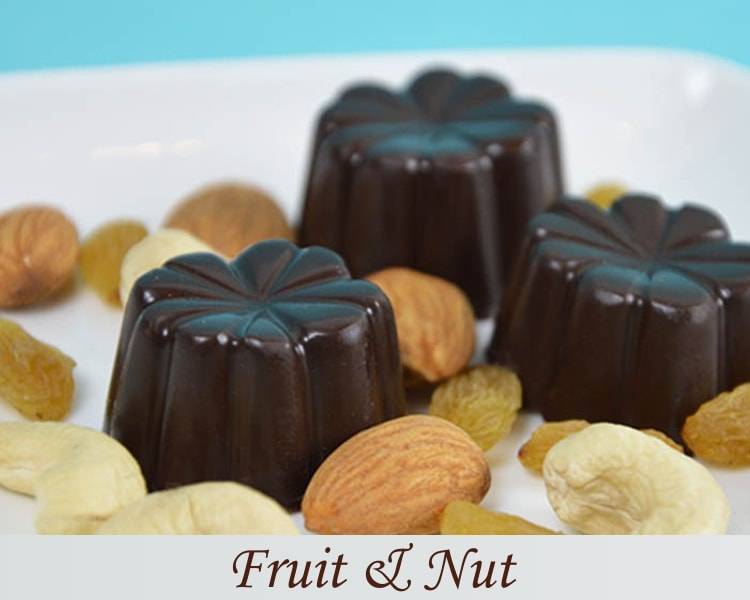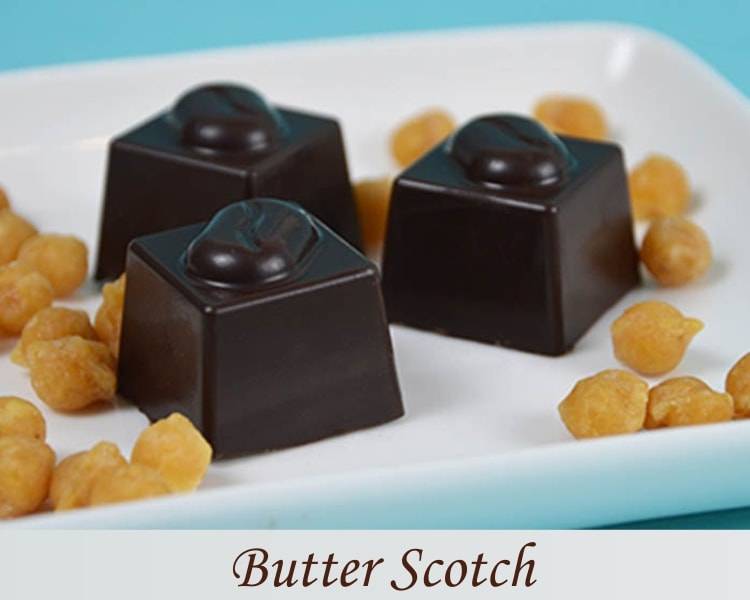 Box Size - The boxes are sturdy wooden boxes. The dimensions and weight of the box are given below.
| | | |
| --- | --- | --- |
| Box Size (No of Chocolates) | Box Dimensions | Total Weight (Box + Chocolates) |
| | | |
Box Details
Box Colors available: Black | White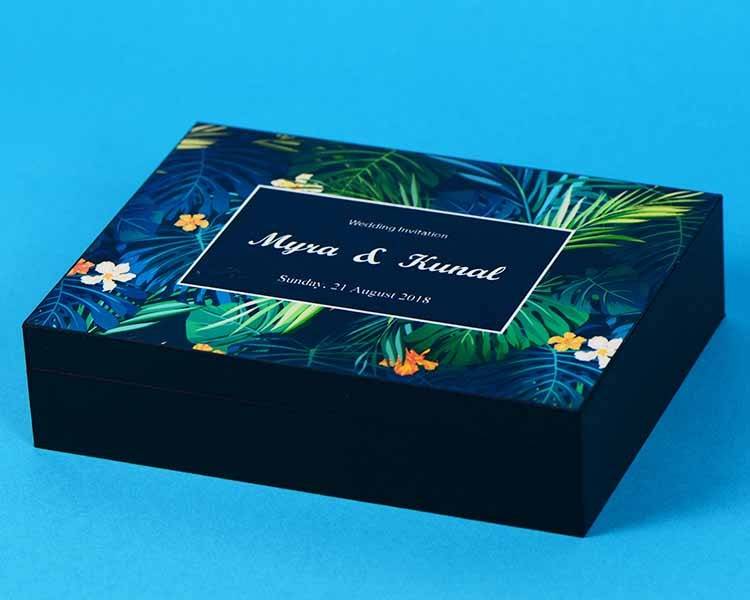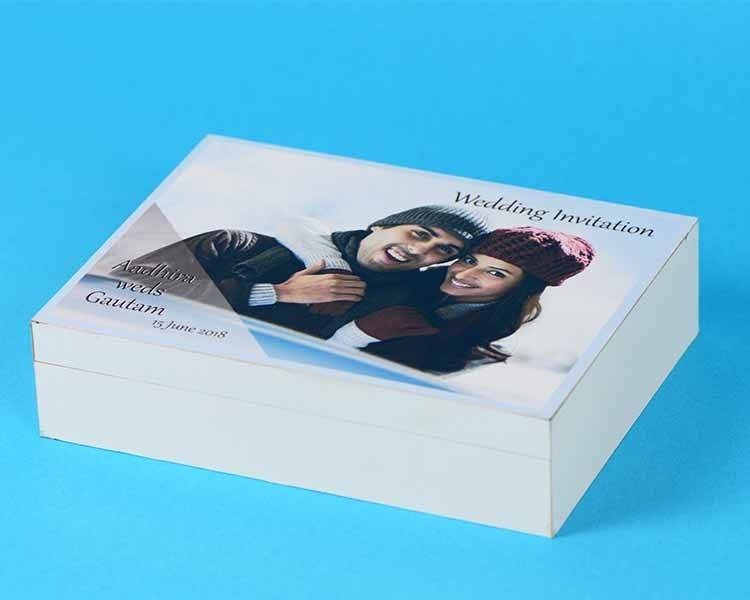 Shipping & Delivery Details
We ensure the perfect delivery!
Packaging for Bulk Shipments: All shipment is packed properly in a thermocol box so that the chocolate boxes remain intact during transit. We try our best to ensure that you receive the chocolate boxes in perfect condition.
Shipping - We ship through reliable third party courier partner like Blue Dart / Delhivery / FedEx and we shall share the tracking id with you as soon as the product is picked up. The shipments can be tracked online.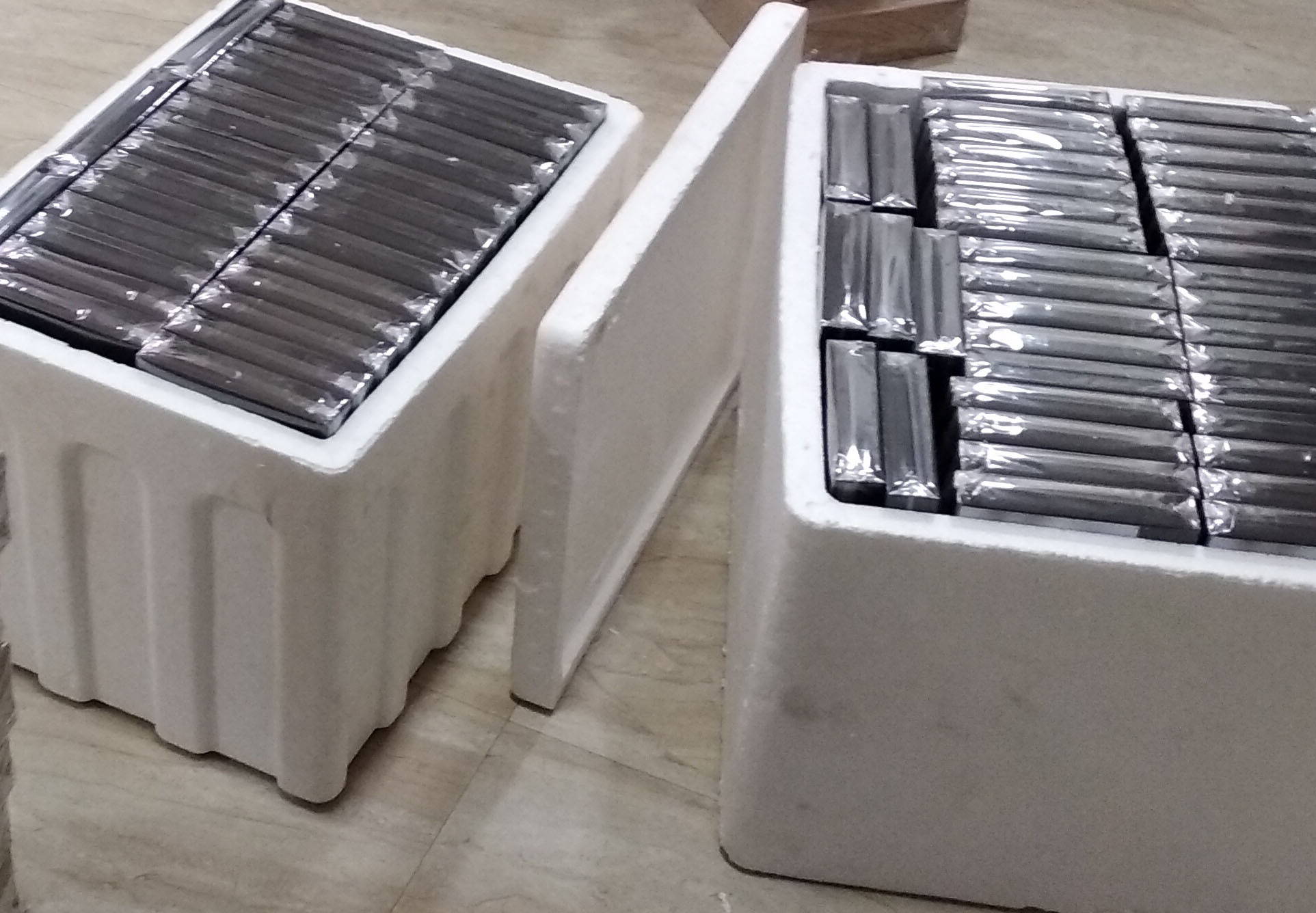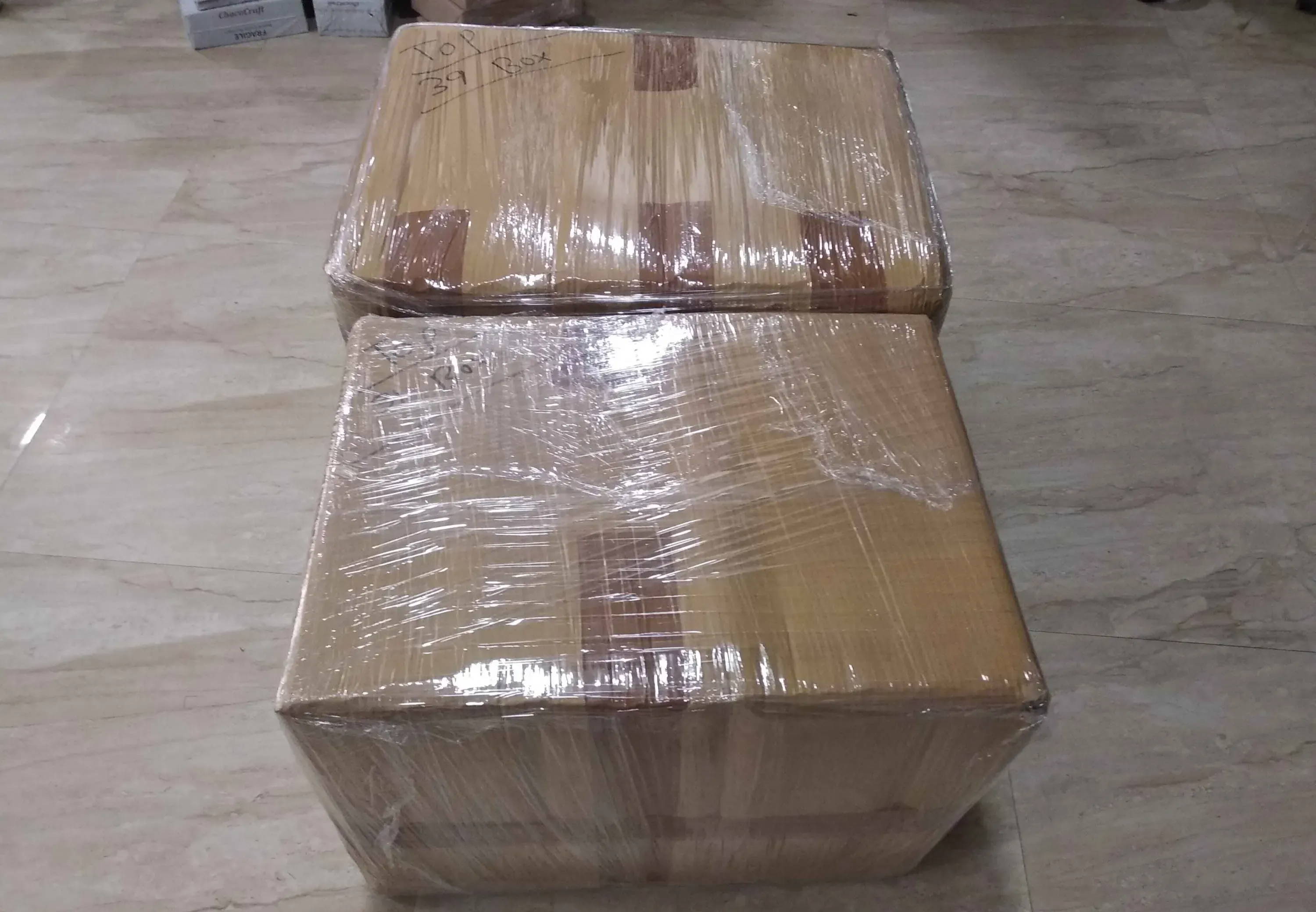 Shiping to Individual addresses
We can also ship the invitations directly to your guests both in India and abroad. However, there would be additional charges for individual courier. The charges would include the packaging & courier cost. We send these through Blue Dart. In case if any Pin Code is not served by Blue Dart, we have tie up with other courier companies like Delhivery, FexEd etc.
For international deliveries we have a tie-up with DHL.
Please see how we pack for individual deliveries.
Please provide an address where someone would be available at all times since our courier partners may not call prior to delivering an order. Deliveries may not be possible on Sundays and National Holidays. Redirection to any other address is not possible.
The deliveries are done as per the courier company guidelines and we have limited control over that.
Cancellation and Returns - Order once placed cannot be cancelled.
If your order has been inordinately delayed or you receive a wrong product kindly reach out to customerservice@chococraft.in
About Us
India's leading customised chocolate gifting company
Started in 2013
Established brand with growing customer base
5,00,000+ Gifts Sold
Total gift boxes sold in all segments since inception
Great Reviews
Both for products and service
350+ Corporate Clients
Tata Steel, Saint Gobain, Deloitte, OnePlus, JSW, Audi and many more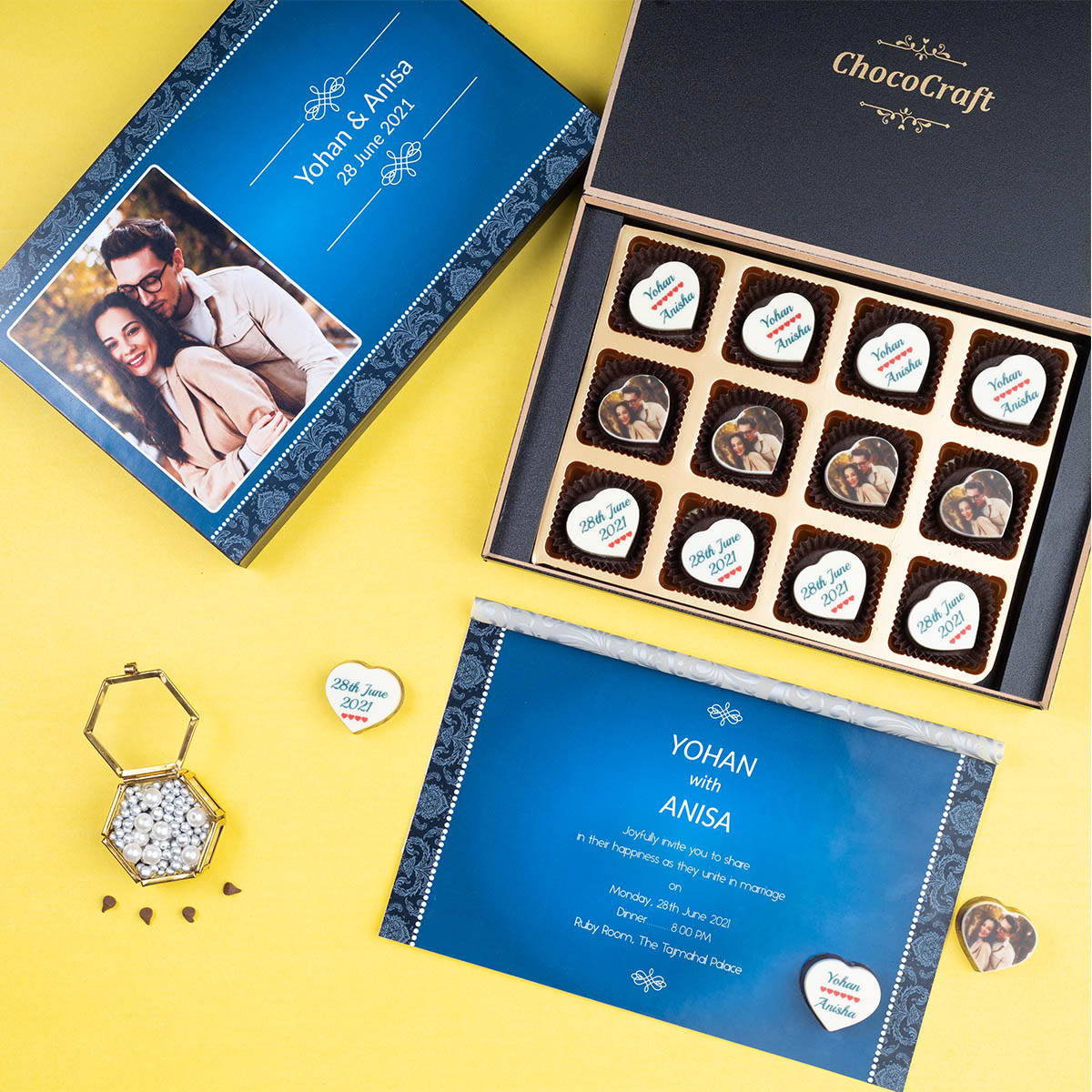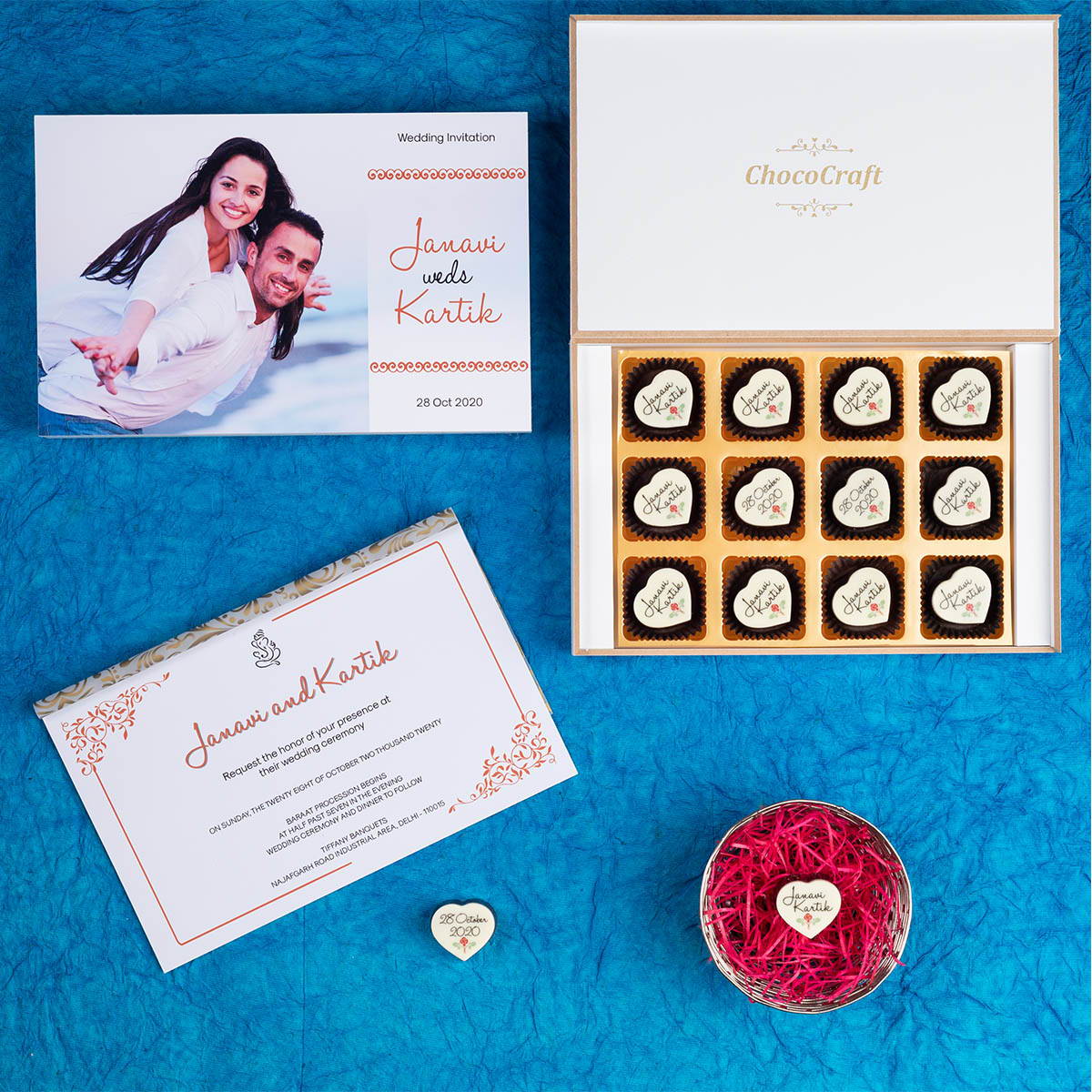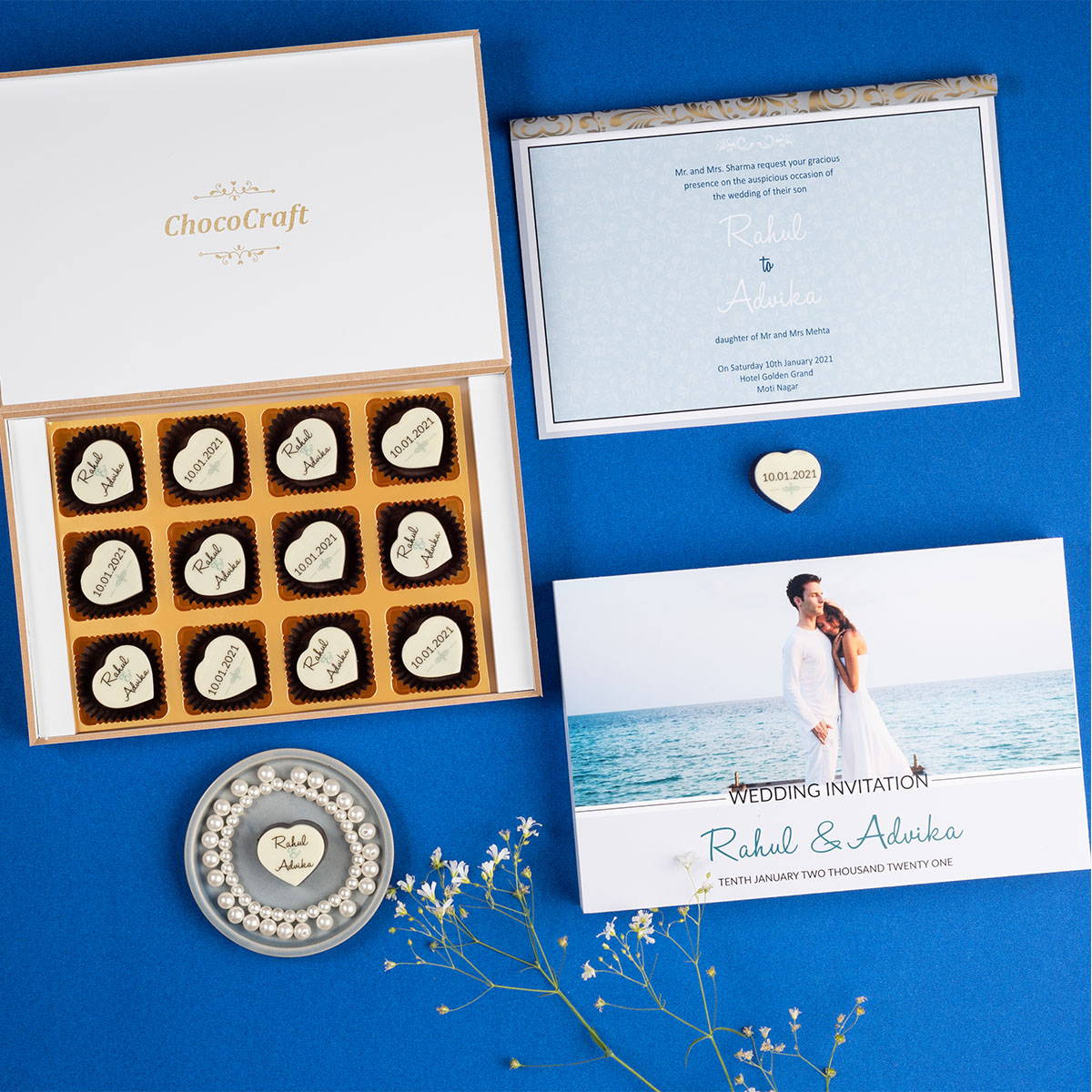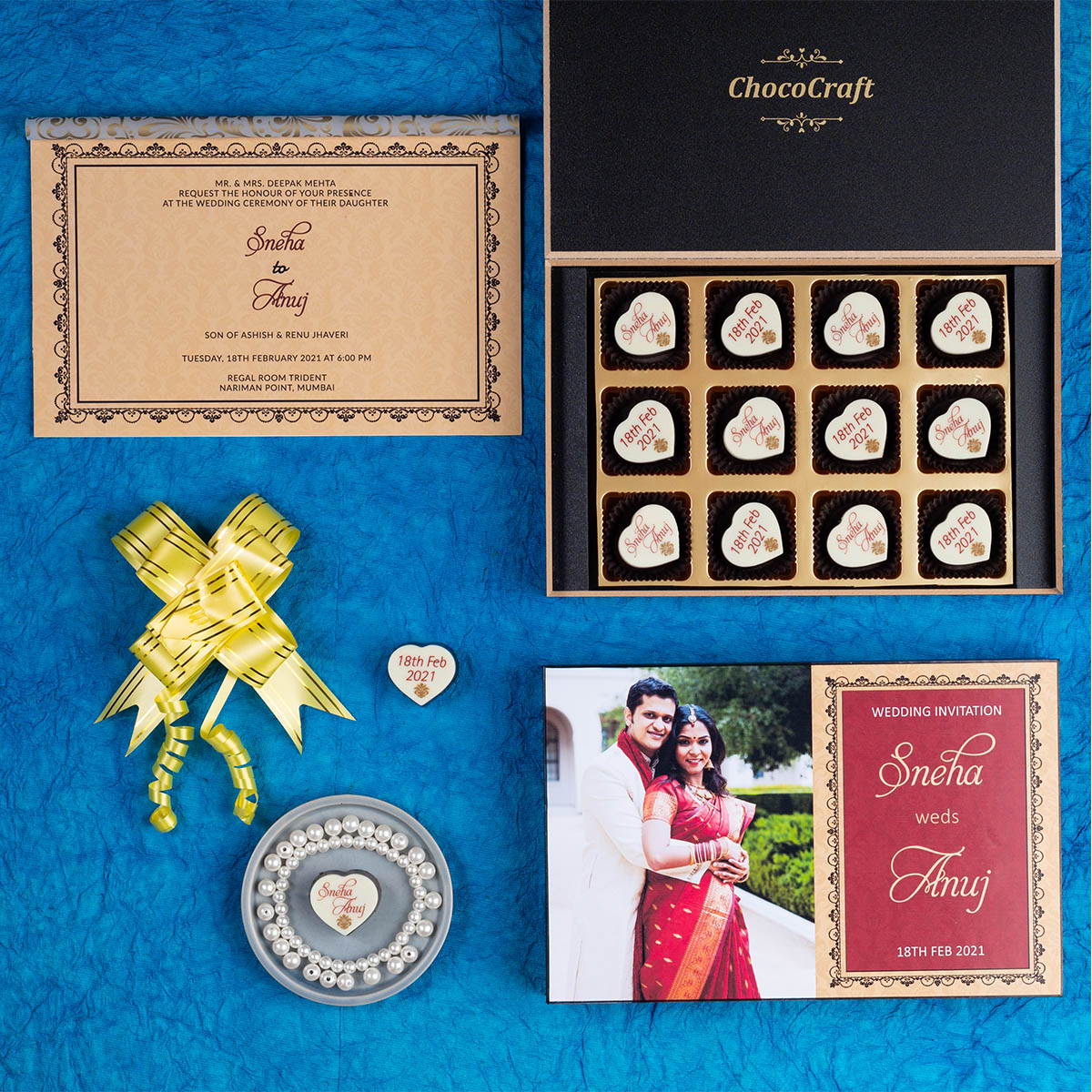 Free Shipping in India
Lead time as per the order size. Normally 1-2 weeks
Partnered with reputed courier companies like BlueDart, FexEx, Delhivery etc.
Excellent Customer Service
+91 9821 669 229
9.30 to 6.30 pm (Mon - Sat)
A Unique Product
Each gift is custom made as per your specifications
Happiness Guaranteed
Our team ensures that each order is executed perfectly
What our customers have to say!
Thank you ChocoCraft. The boxes are absolutely heart warming. Excellent packing.
- Dr. Apala
Appreciate the speed at which ChocoCraft honoured the order. 10 on 10 for such service.
- Mr. Naylesh Kothari
Nice surprise work done by Team ChocoCraft. They customised everything as I wanted. Chocolates were delicious, liked by everyone. Thanks a lot for timely delivery making our day memorable.
- Ms. Neha Agarwal
The gifts were very well received & appreciated by all. ChocoCraft delivered what was promised without compromising on the quality. From packaging to printing to the actual taste of chocolates, everything was worth the price. It was a wise decision choosing ChocoCraft. Will definitely recommend to family & friends.
- Ms. Tanvi Rawat
Chocolates were awesome. They were melting in the mouth giving truffle like taste & the print quality on the chocolate & box was of top quality (like HD quality). Thanks for providing these for the memorable moments.
- Mr. Nakkul Agarwal
You folks WOW me everytime.
- Mr. Himanshu Rattan
The boxes were nice packed. Thanks for the timely delivery and beautiful design and finish.
- Ms. Aditi Mukerji
Dear ChocoCraft, I have received all the chocolate boxes. Thank you so much for all the help that you have extended and really appreciated your quick responses and you absolutely didn't let me down anywhere. I have tasted the chocolates also and they are really delicious. Also I loved the whole packaging and printing. It's a very unique idea and I am sure it's going to be a great success! Looking forward to working with you in the near future!
- Ms. Ankita Patil
I just saw the chocolate boxes & I have to say it's exceeded my expectations. I really like it.. I will definitely be ordering more.
- Ms. Deepti Rana
Received customized choclates... was happy to see overall packing and labelling etc.. really liked it , and by the look of it it seems taste of choclates will be good too. Have send parcel to london,looking forward to order more choc from you and defntly refer to everyone in my circle. Do let me know if any new designs you come thru
- Ms. Nandita Mirani
Hi Chococraft Team, I would like to review Chococraft personally, as the entire experience with your product as return gifts on our wedding for our friends is totally phenomenal. Talking about the packing, I think it's a great idea to sealed up each piece of chocolates to stay fresh and the box is also quite neat and well-designed. Creamy and smooth taste of chocolates were also mouth watering indeed. Great work altogether. Product is exactly same as it was presented to us. I won't forget to appreciate the delivery and complete packaging of the product. It reached out to us very safely with zero damage. Thanks and Kudos to your whole team. Your Product and service is highly recommended.
- Mr. Saurabh & Ms. Pooja
It's has been my 3/4 purchase and am so happy coz all to those I sent the chocolate have been awed about it. Keep the good work going guys!
- Ms. Rohini Gauthaman
Dear ChocoCraft, Self and my family are so much satisfied on your timely service . We appreciate your way of approach and every movement follow up. Your team guided us well till the package was delivered. Wish you good luck for your future growth
- Ms. Veena Dilip/Mr. Dominic Dilip
Everyone loved the chocolates and the design. it was very good quality chocolates and the boxes were also very nice. I really appreciate your flexibility and customer centric service which made the whole process very smooth.
- Mr. Rashmit Suri
Dear Team, a heartful thanks for making my return so beautiful & innovative. Even though i ordered at the last minute, you & your extraordinary team managed to deliver gift boxes on time. I would highly recomend everyone to try products. Everyone loved to see your innovative product. Once again thank a lot for making it possible.
- Ms. Akshatha
Amazing experience, best chocolate, great packaging. Customer support is awesome. Thank you choco craft for making such a special customised chocolate. Special thanks to the team, really help me a lot for early delivery and great response.
- Ms. Nancy Srivastava
We received the chocolates. It's an excellent work and I am very happy with your constant help and support. From the point of discussion on order till the packing, it's a wonderful job. We will be definitely refer your service to our friend circle. Also I will be ordering couple more samples for relatives as I really loved them. Will be in touch with the same.
- Ms. Panchami Suraj
Thank you for your prompt service. Will definitely order again from ChocoCraft.
- Ms. Zehra Ladiwala/Ms. Shaheena Ladiwala
---
Share this Product
---
More from this collection