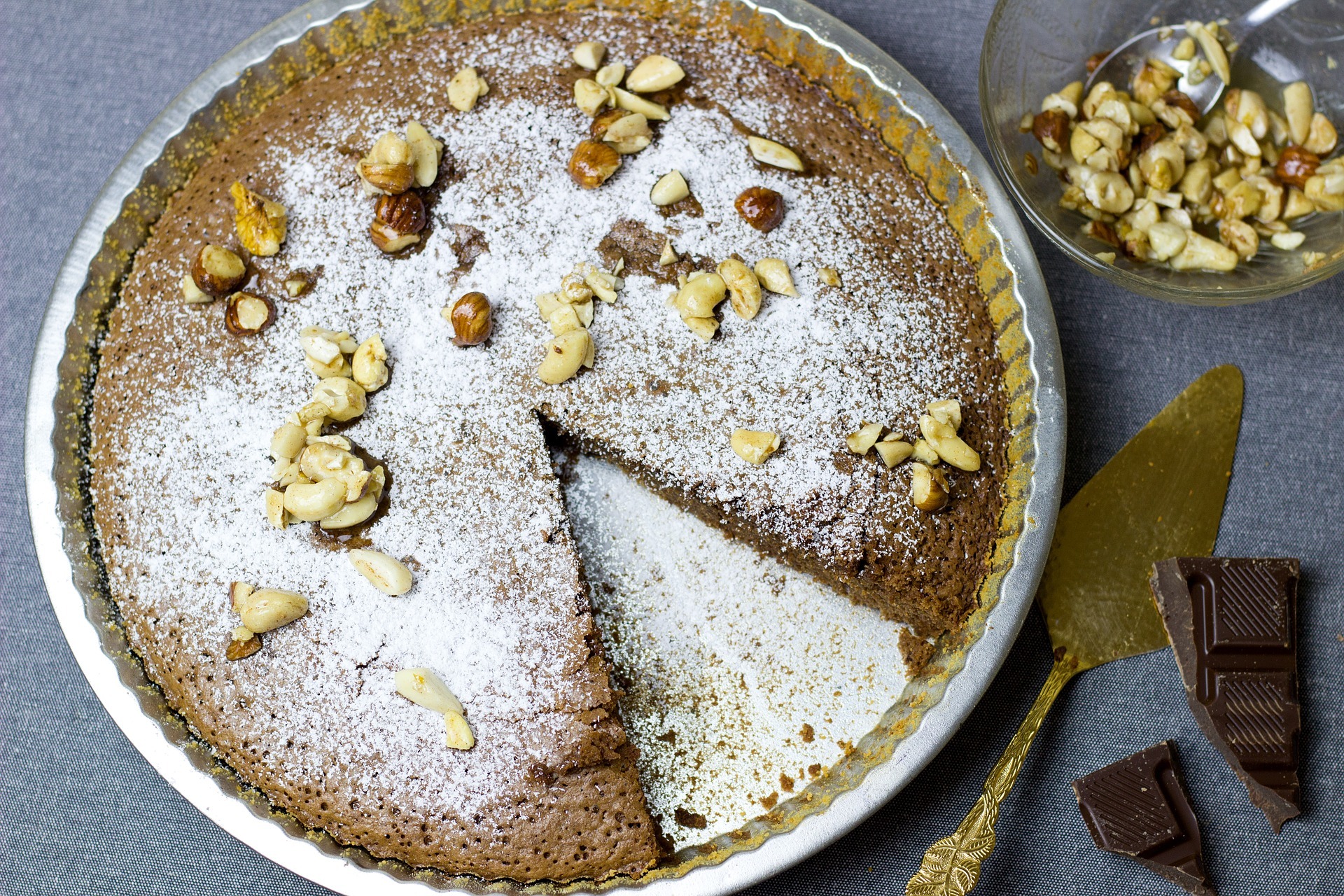 The classic combination of hazelnuts and chocolate come together in this yummy cake!
Serves 8-10 people
Ingredients
175g / 6oz / ¾ cup soft margarine, at room temperature

115g / 4oz / ½ cup caster sugar

60ml / 4 tbsp golden syrup

175g /6oz / ½ cups self-raising flour, sifted

30ml / 2 tbsp cocoa powder, sifted

2.5ml / ½ tsp salt

3 eggs, beaten

little milk (optional)

150ml / ¼ pint / 2/3 cup whipping cream

15-30ml / 1-2 tbsp finely shredded marmalade sifted icing sugar, to decorate
Procedure
1. Preheat the oven to 180C / 350F / Gas 4. Grease two 18 cm / 7 in sandwich cake tins. Cream the margarine, sugar, syrup, flour, cocoa, salt and eggs in bowl.2.
2. If the mixture seems a little thick, stir in enough milk to give a soft dropping consistency. Spoon the mixture into the prepared tins, and bake for about 30 minutes, changing shelves if necessary after 15 minutes, until just firm and springy to the touch.
3. Leave the cakes to cool for 5 minutes then remove from the tins and leave to cool completely on a wire rack.
4. Whip the cream and fold in the marmalade. Use the mixture to sandwich the two cake together. Sprinkle the top with sifted icing sugar.  
Source: The Chocolate Bible
Recipe Code: 2017005