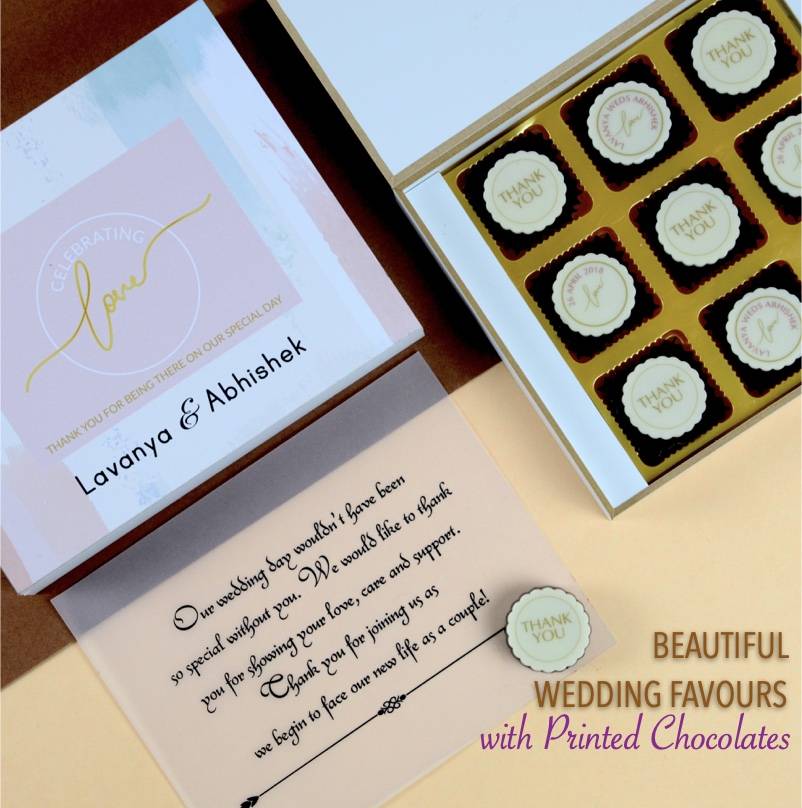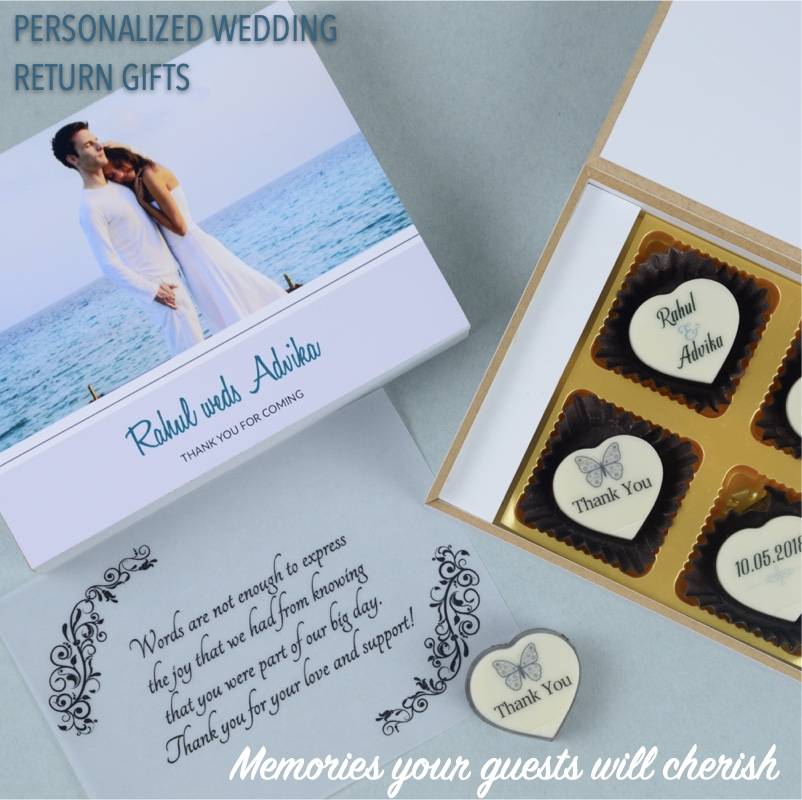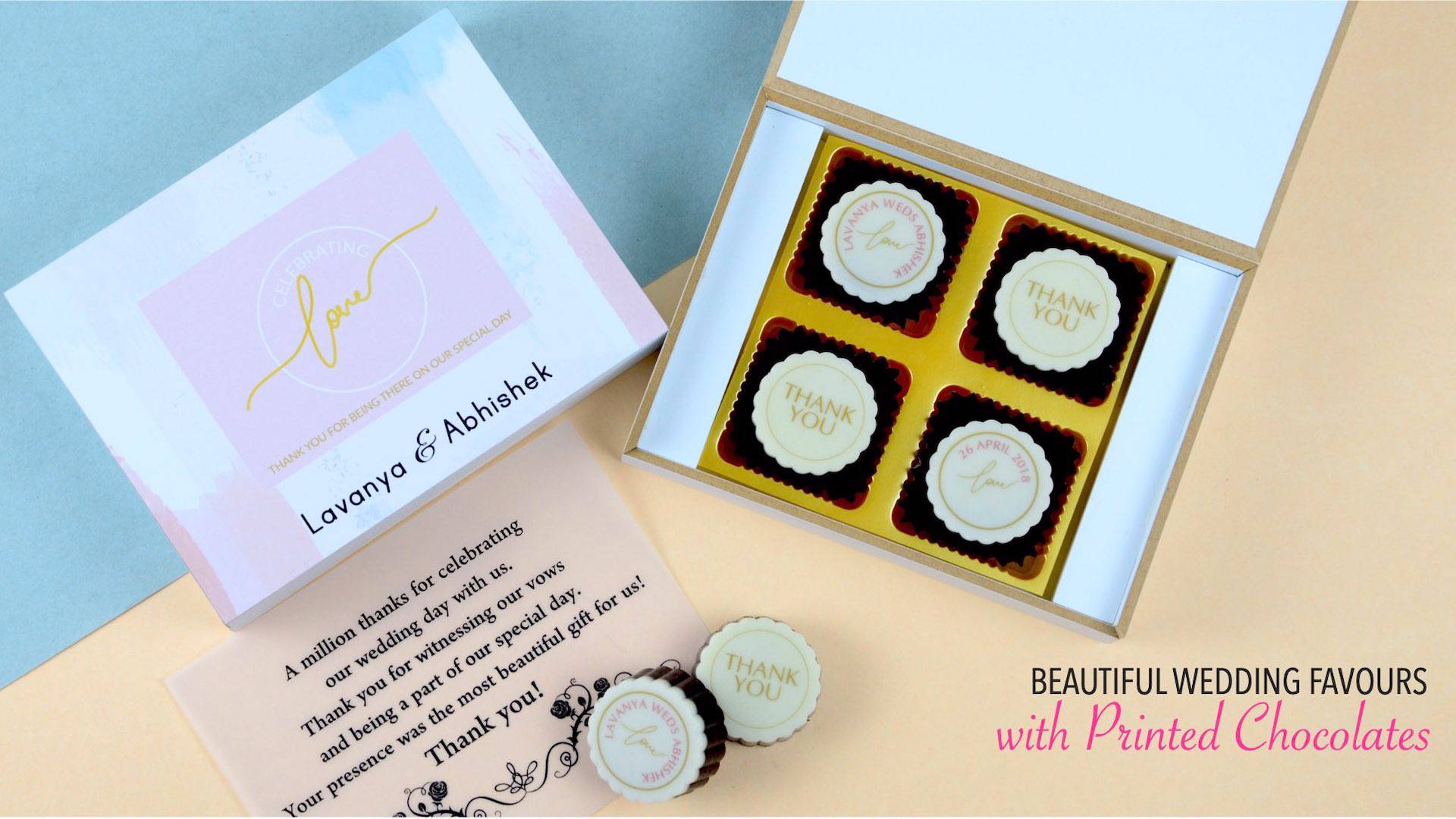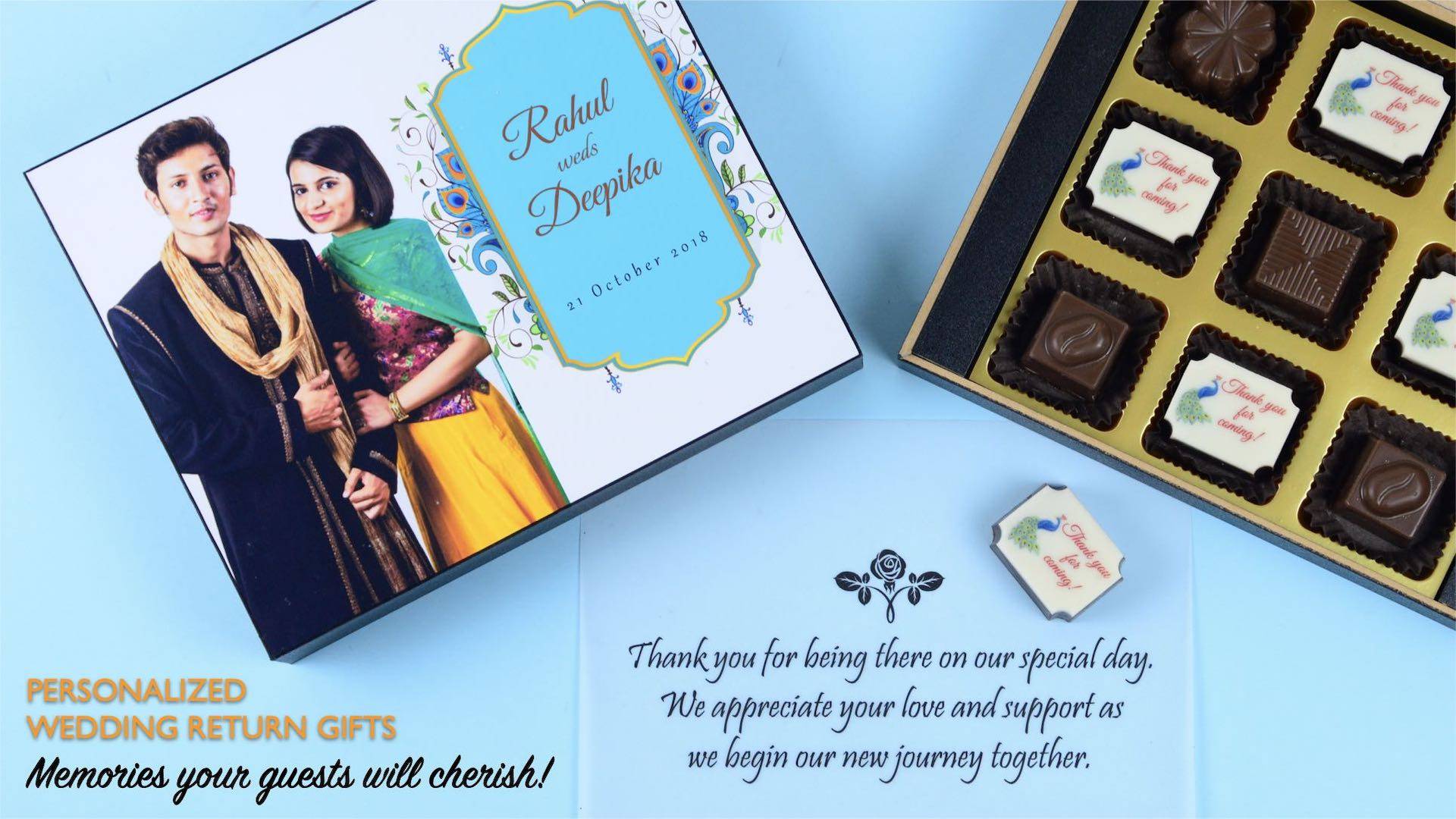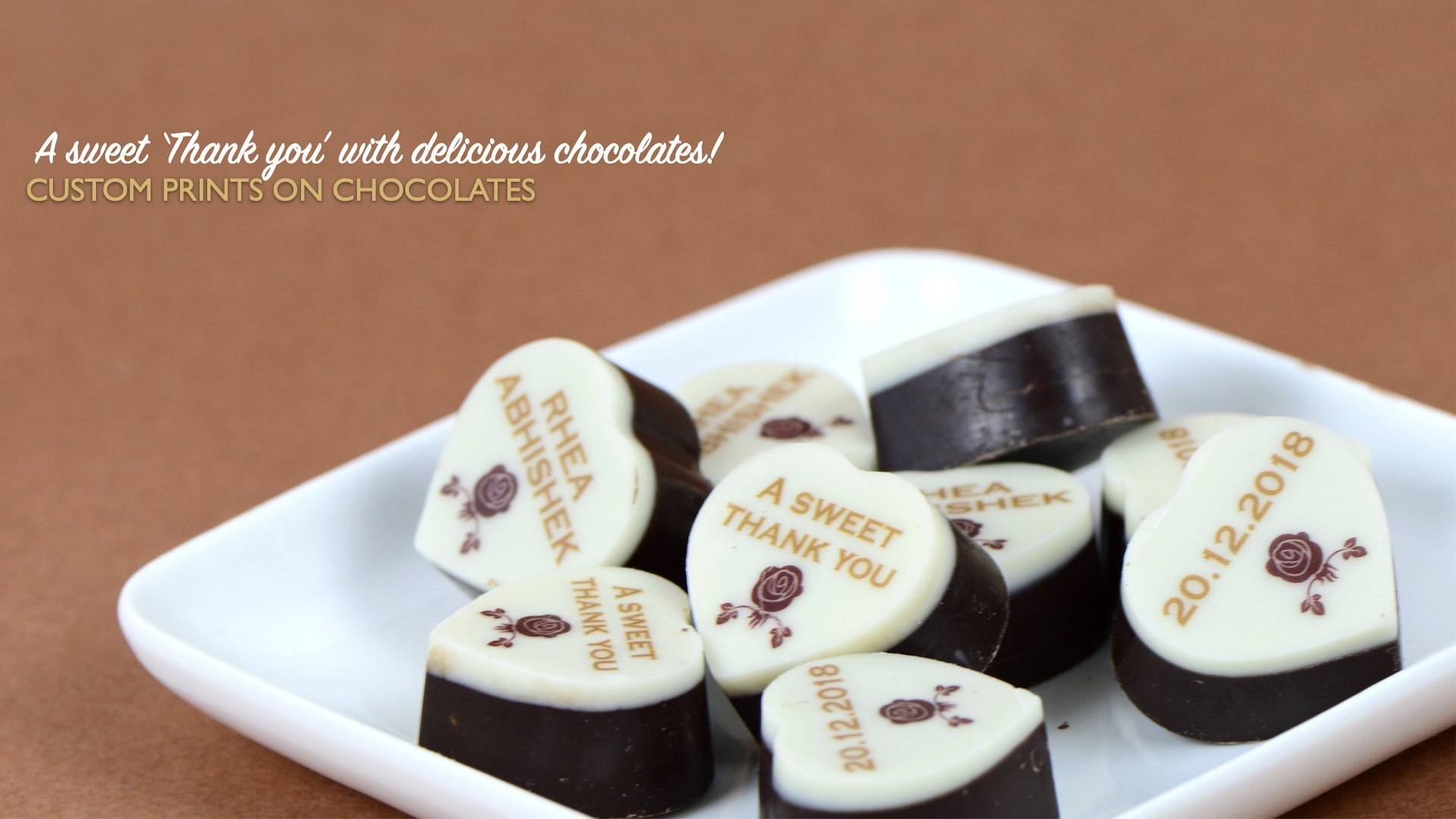 Wedding Return Gifts
by
CHOCOCRAFT
At ChocoCraft we create chocolate gifts that are custom made for your wedding. We make delicious chocolates that are packed in elegant gift boxes which can be personalised with your photo. The chocolates can have designs printed on them in edible colours. Every gift box thus becomes a truly unique gift!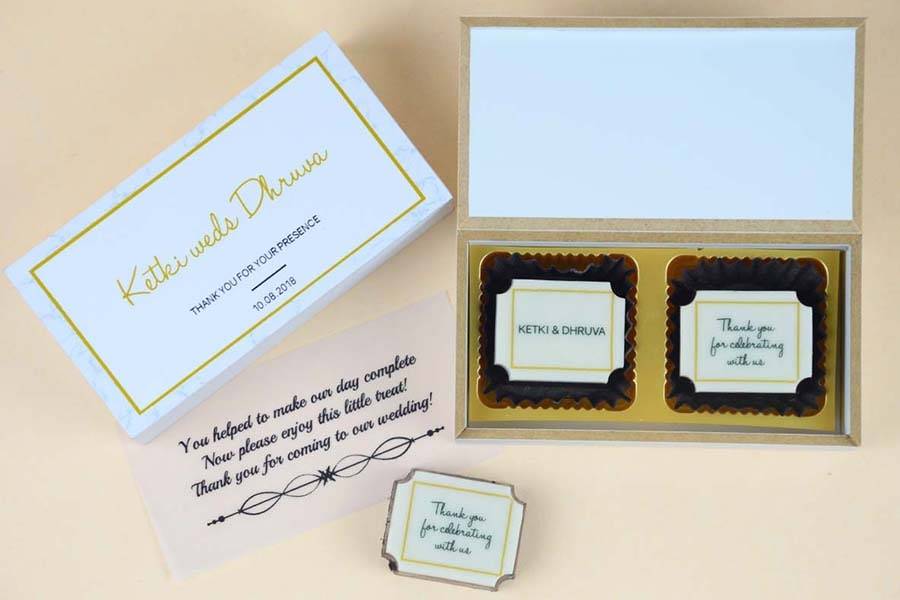 2 Chocolate Box with Printed Chocolates
Box Size(LBH): 100 x 53 x 32 mm
Box Colors: Black | White
Total Weight: 80 gms approx.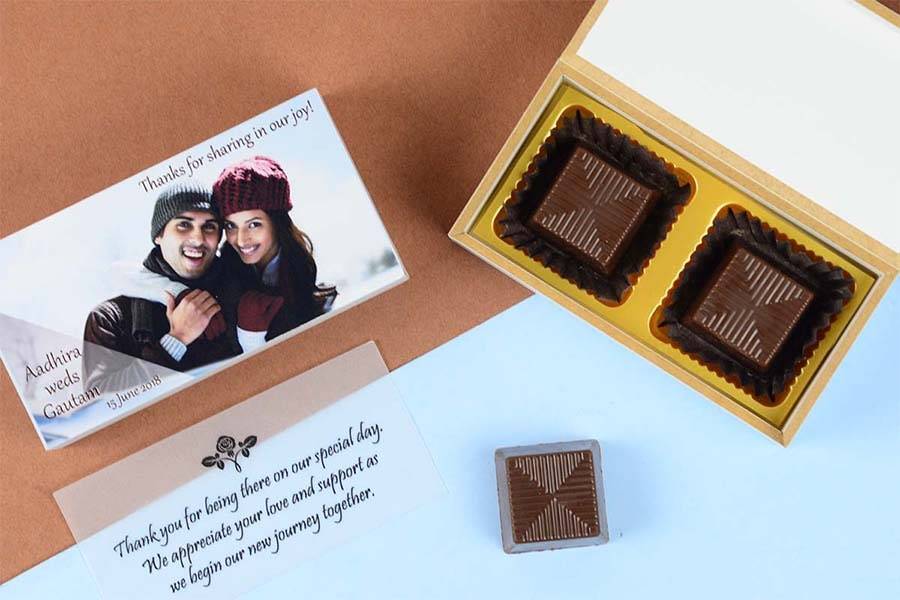 2 Chocolate Box with Assorted Chocolates
Box Size(LBH): 100 x 53 x 32 mm
Box Colors: Black | White
Total Weight: 80 gms approx.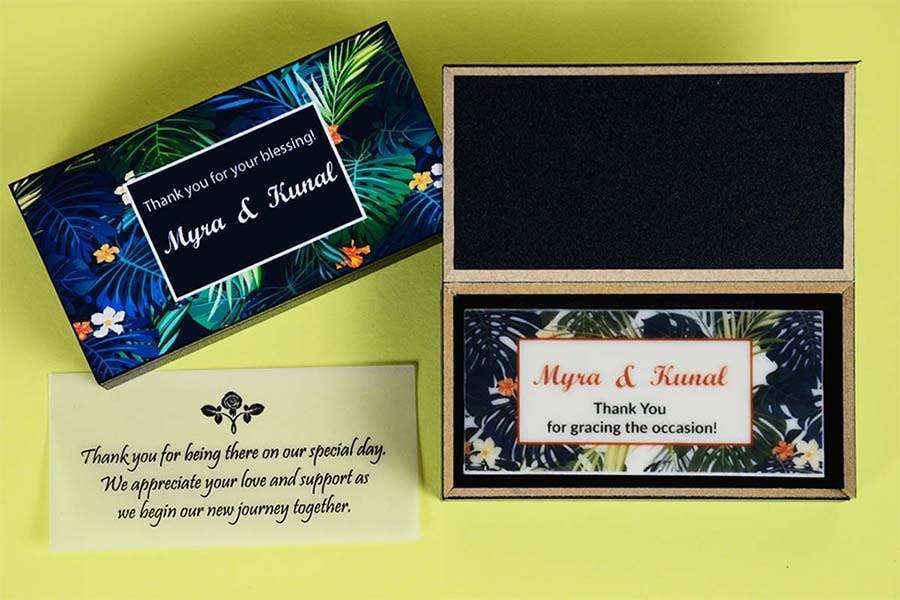 2 Chocolate Box with Printed Chocolate Bar
Box Size(LBH): 100 x 53 x 32 mm
Box Colors: Black | White
Total Weight: 115 gms approx.
4 Chocolate Box with Printed Chocolates
Box Size(LBH): 132 x 100 x 32 mm
Box Colors: Black | White
Total Weight: 160 gms approx.
4 Chocolate Box with Alternate Printed Chocolates
Box Size(LBH): 132 x 100 x 32 mm
Box Colors: Black | White
Total Weight: 160 gms approx.
4 Chocolate Box with Assorted Chocolates
Box Size(LBH): 132 x 100 x 32 mm
Box Colors: Black | White
Total Weight: 160 gms approx.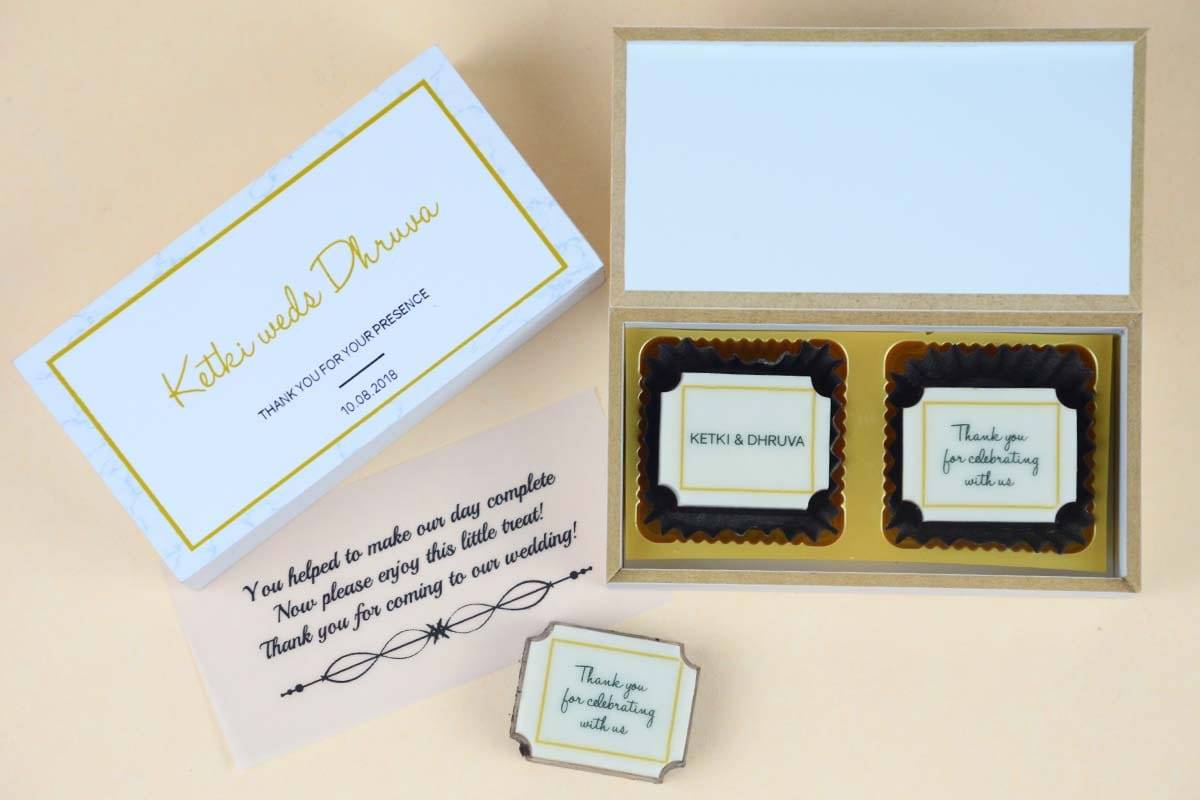 2 Chocolate Box
with Printed Chocolates
Box Size(LBH): 100 x 53 x 32 mm
Box Colors: Black | White
Total Weight: 80 gms approx.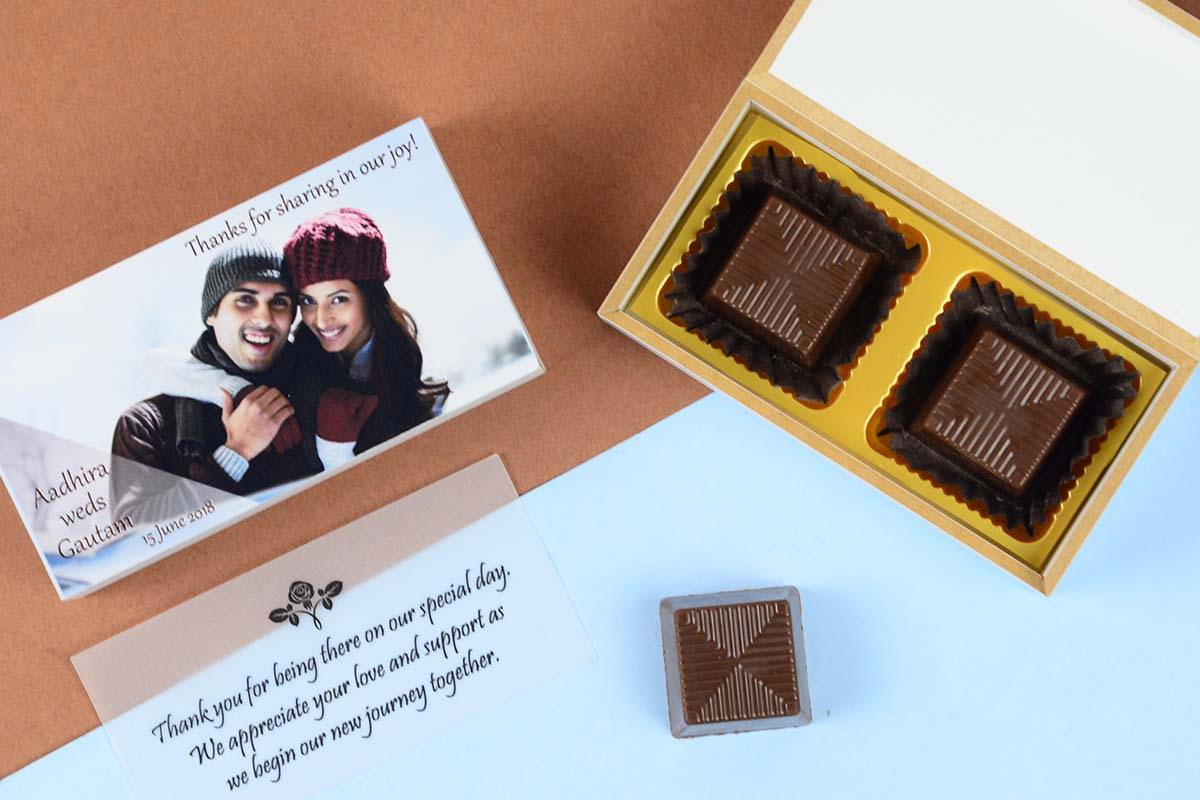 2 Chocolate Box
with Assorted Chocolates
Box Size(LBH): 100 x 53 x 32 mm
Box Colors: Black | White
Total Weight: 80 gms approx.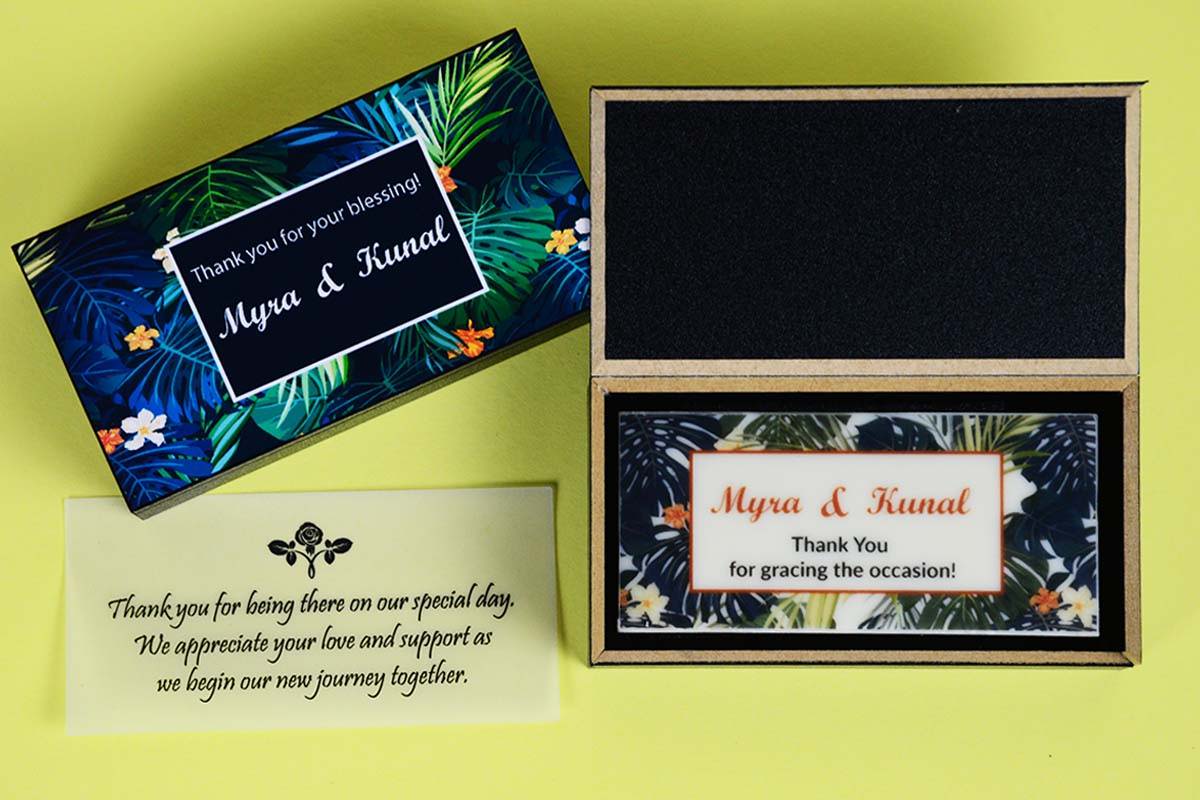 Chocolate Box
with Small Chocolate Bar
Box Size(LBH): 100 x 53 x 32 mm
Box Colors: Black | White
Total Weight: 115 gms approx.
Alternate Printed Chocolates
4 Chocolate Box
with Printed Chocolates
Box Size(LBH): 132 x 100 x 32 mm
Box Colors: Black | White
Total Weight: 160 gms approx.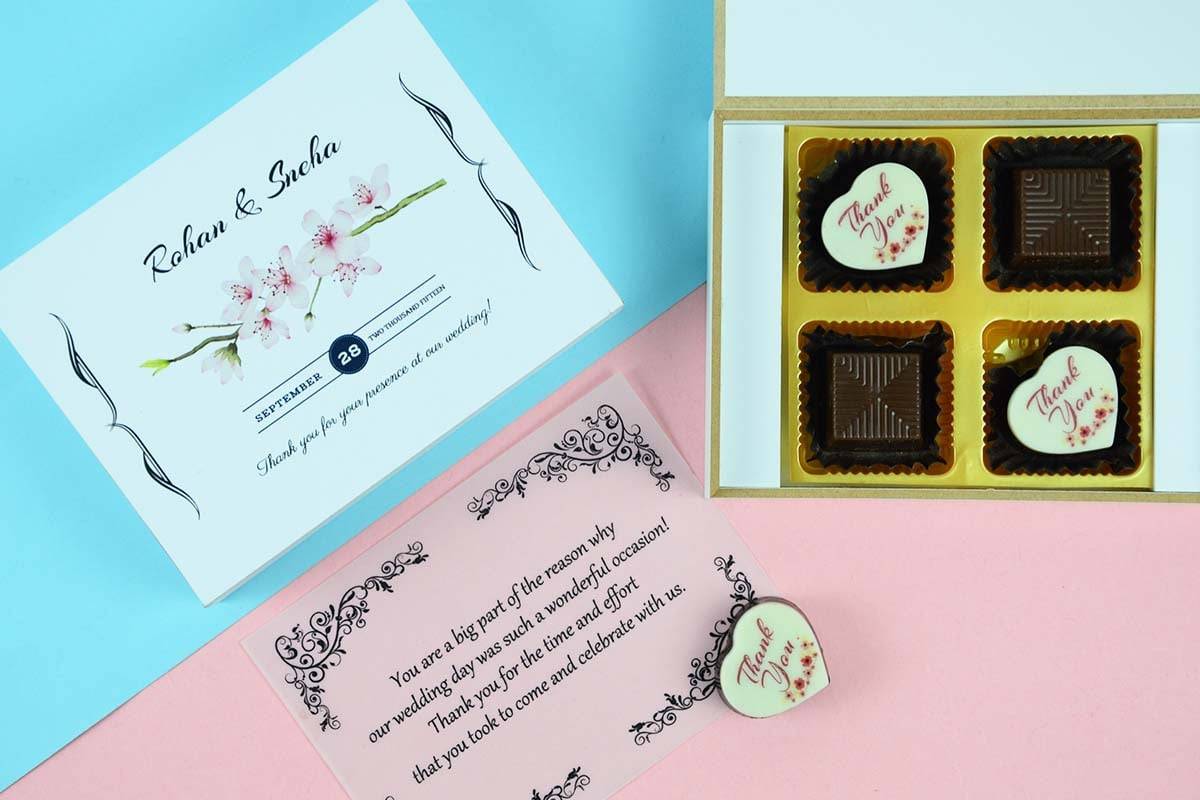 4 Chocolate Box
with Alternate Printed Chocolates
Box Size(LBH): 132 x 100 x 32 mm
Box Colors: Black | White
Total Weight: 160 gms approx.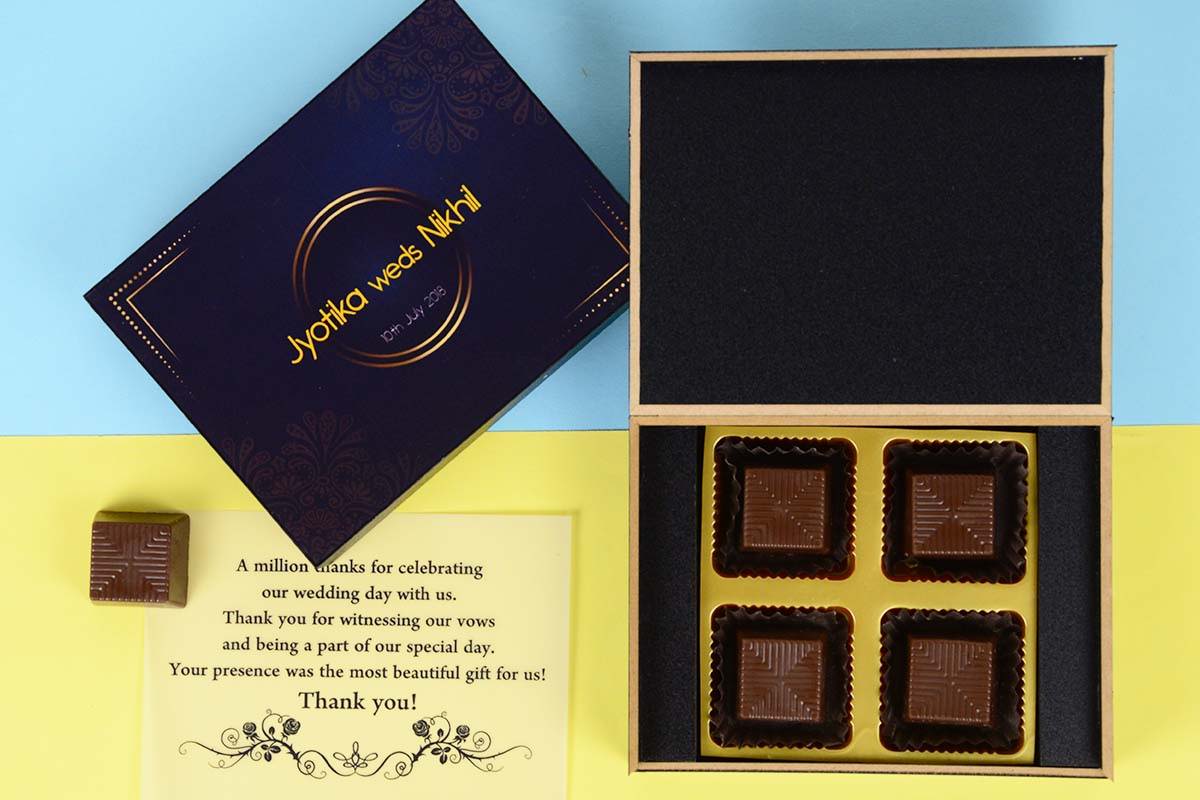 4 Chocolate Box
with Assorted Chocolates
Box Size(LBH): 132 x 100 x 32 mm
Box Colors: Black | White
Total Weight: 160 gms approx.
Alternate Printed Chocolates
Alternate Printed Chocolates
Alternate Printed Chocolates
Alternate Printed Chocolates

A Dedicated Account Manager

On time delivery, every time. Zero damage guarantee.
Quality Product, Colors on chocolates USFDA Approved
"I used Chococraft services for having some return gifts (Thank You Chocolate boxes) for my friends during my wedding. ChocoCraft team do a perfect and awesome job. I emailed them and got a prompt reply for all the queries I had and they explained in detail about the process of ordering and how it works. Liking the service, I ordered for more 20 boxes and it was also perfectly done and delivered. Looking forward to more services from them. This is a perfect destination for people looking for customary gifting and surprises for memorable ocassions. Definitely recommend them anyday."
Mr. Nirmal Nair
"I would like to review Chococraft personally, as the entire experience with your product as return gifts on our wedding for our friends is totally phenomenal. Talking about the packing, I think it's a great idea to sealed up each piece of chocolates to stay fresh and the box is also quite neat and well-designed. Creamy and smooth taste of chocolates were also mouth watering indeed. Great work altogether. Product is exactly same as it was presented to us. I won't forget to appreciate the delivery and complete packaging of the product. It reached out to us very safely with zero damage. Thanks and Kudos to your whole team. Your Product and service is highly recommended."
Mr. Saurabh & Ms. Pooja
"Everyone loved the Chocolates. Thank you so much ChocoCraft"
Ms. Hasleen Anand
"The gifts were very well received & appreciated by all. ChocoCraft delivered what was promised without compromising on the quality. From packaging to printing to the actual taste of chocolates, everything was worth the price. It was a wise decision choosing ChocoCraft. Will definitely recommend to family & friends."
Ms. Tanvi Rawat
Photo Gallery
(50+ Photos)
Write to us:
customerservice@chococraft.in
---
Call us:
+91 9821 669 229
---
Want us to get in touch with you?
Thank you! We will get in touch with you shortly.
This field is required
This field is required
This field is required
This field is required
Marriages in India are always a special occasion and we love to celebrate this special occasion with friends and family. It's part of our culture to give give a nice return gifts to our guests as a note of saying thank you who grace the occasion with their presence. They take home these wedding favors as a memory.
---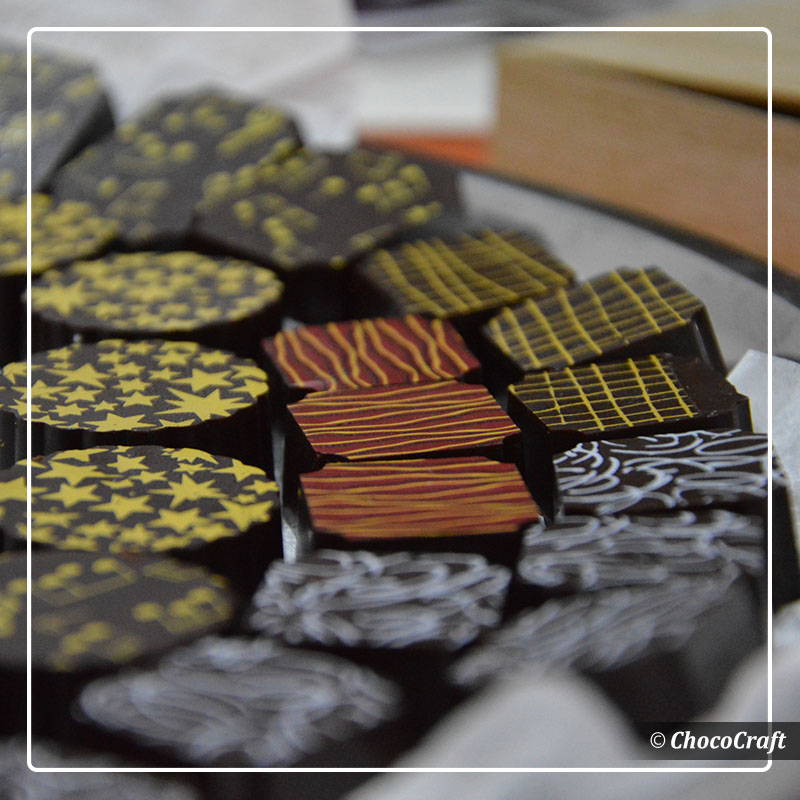 Everyone likes chocolates, they are the best best gift for your guests. You can also get a customised box with printed chocolates making is the most memorable gift for your family and friends.
---
2. Silver products
Silver gifts are always in trend. These gifts last forever and are accepted well in all cultures. The silver can be given in a form of coins or utensils.
Gifting silver to your wedding guest has been and old tradition.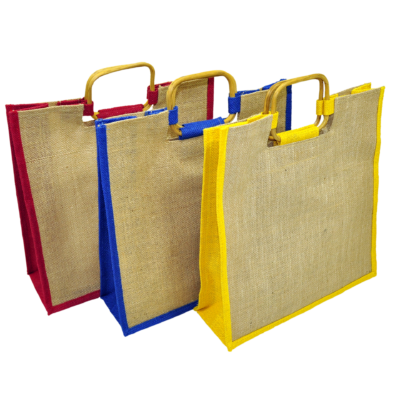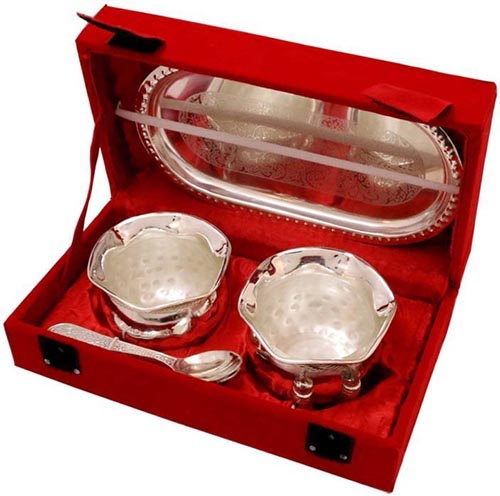 ---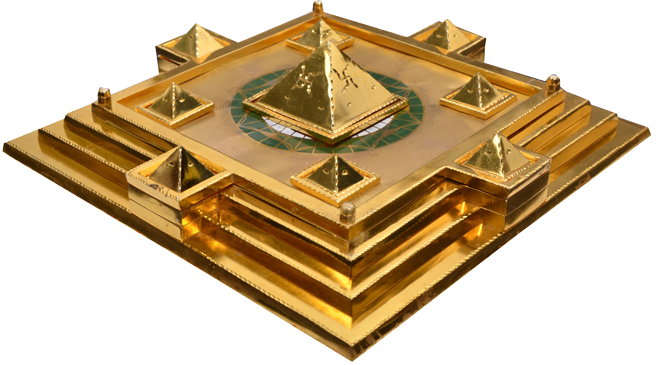 3. Vaastu and feng shui items
Vaastu and feng shui items also make a good choice for return gift for wedding. As these items help in bringing positive energy in everyone's life, they show that you wish for your guests' happiness and prosperity. So, you can give your guests a pair of romantic Mandarin ducks, a pair of Chinese guardian lions or laughing Buddha, lucky crystals, wind chimes or anything else of your choice from this category.
---
---
4. Photo frames
Photo frames are a great wedding gift that also lets your friends & relatives know that you care about them. Customized frames are also easy to make or order and they can deliver a personal sentiment with the greatest of ease. The many varieties of photo frames available in the markets are easy to pick out and can also be customized to a great deal.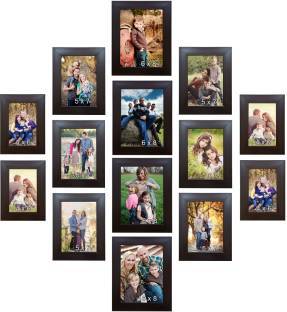 ---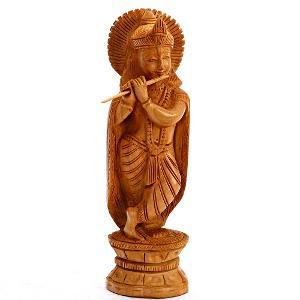 5. Idols of God
This is one gift that will definitely be liked by all and sundry. You can gift them statues of Lord Ganesha, Radha-Krishna, Shiv-Parvati, or any other idol you want. Idols come in various sizes, metals and designs, so make sure you pick something unique for all your guests on your marriage.
---
6. Henna candles
A set of beautiful candles is a great gifting option, they are something that one can place as a decorative item, and also use them when the need arises. But, since we are talking about weddings, here is a unique idea for you- gifting your guests the beautiful henna candles. These candles have beautiful henna designs on them. They can further be beautified with jewels and glitter.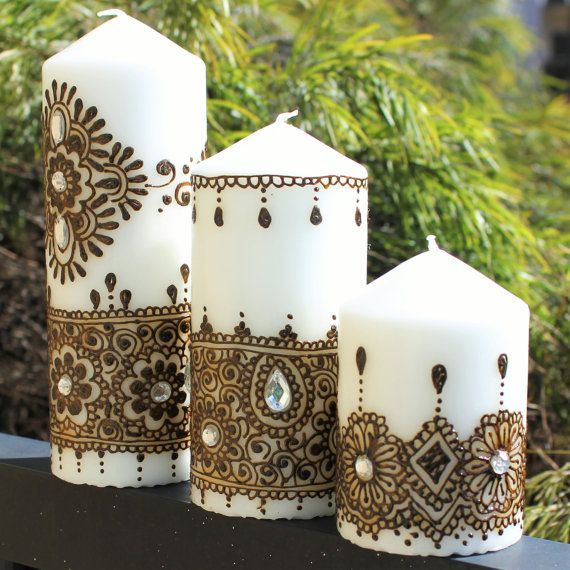 ---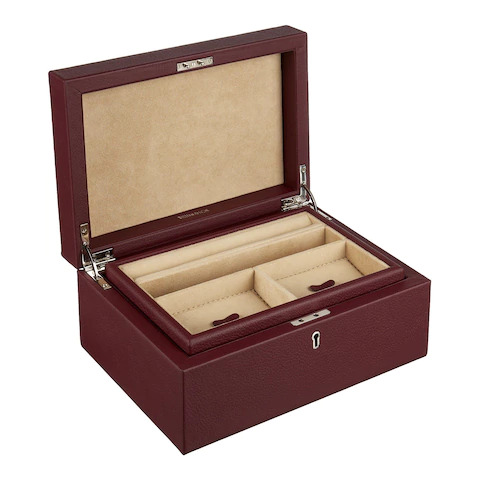 7. Jewellery boxes
Women are never short on jewellery. They always need boxes to keep their ornaments at one place for easy access. So, why not gift them something they truly need? These boxes are available in different materials and shapes. You can opt for boxes with wooden carving, meenakari work, silver plating or Victorian designs.
---
8. Ties
Ties make for a classy wedding gift. People often use ties as a gift as they are easily available and can be picked out in larger numbers also. They are frequently used in the weddings and have great value to people who wear them regularly.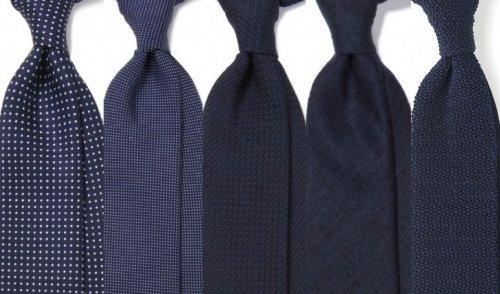 ---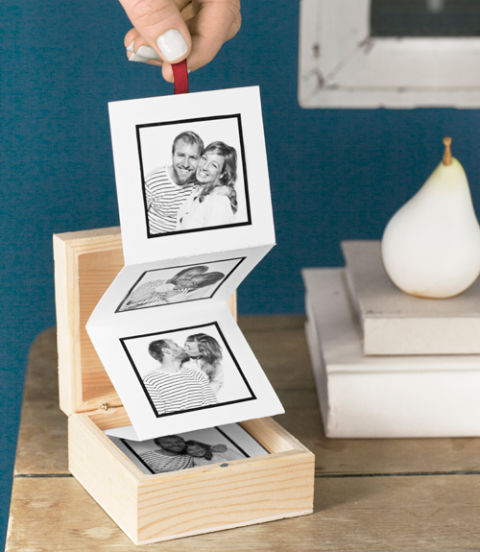 9. Handmade gifts
Handmade products are beautiful and truly special as gifting options for weddings. You can choose anything from handmade clutches to wooden hangings or keychains to tile coasters. These gifts might be on a little expensive side, so if you do not have a budget constraint then indulge in something as niche as these.
---
10. Paintings
If you live in a place that is known for some famous artwork, then there can be no better gift idea than that. Paintings make a wonderful decoration pieces in every house. You have a variety of options to choose from such as Madhubani, Rajasthani, Tanjore, or even modern art for Indian weddings.
---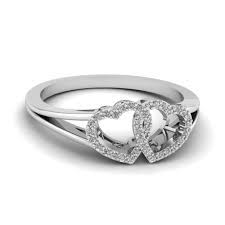 11. Diamond Gifts
Diamonds are known as women's best friend. The sparkles of the diamond adorn the moments of Weddings. The symbol of aesthetic beauty and style, Diamond is a great gift to give a woman on any occasion. Intricately designed glittering Diamond pendant, necklace, ring, bracelet etc. match the mood of this occasion.
---
12. Decorated earthen pots
If you are not constrained by budget, then decorated earthen pots or crystal vases will be the perfect return gift item for weddings. Earthen pots come in various shapes and designs. You can go for some colourful ones, with traditional designs or paintings on them. Similarly, you can buy crystal vases that would give an elegant and classy look.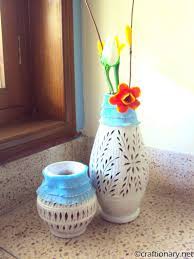 ---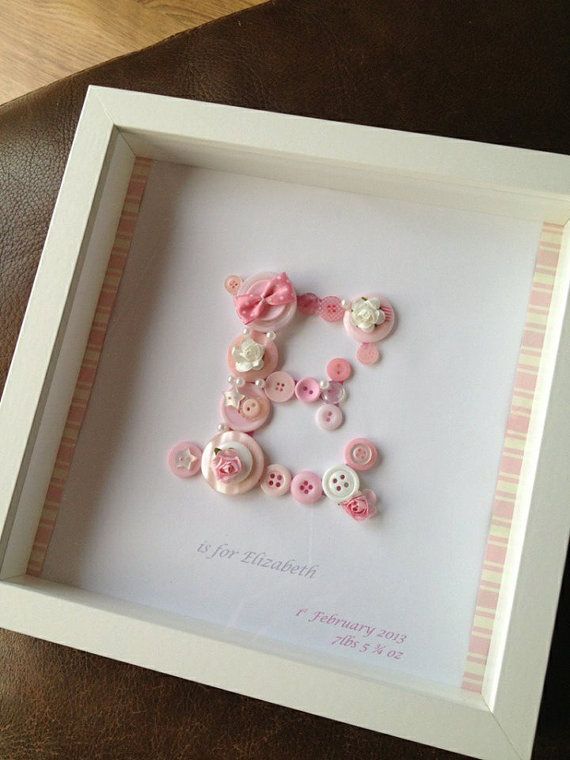 13. Personalised wedding return gift ideas
Yes, we already told you about photo frames, but do you know there are many more wedding return gifts that you can get personalised. From coffee mugs and decorative items to chocolates and wines, you can get it all personalised with your guests' names or their initials, along with a 'thank you' note. Other than this, you can even get any of the above gifts or your gift wrappings and boxes, personalised as well.
---
14. Divine wedding Return Gifts
Buy Divine Gifts & Artificial Jewellery God Idols online at low prices in India. Explore ... Divine Gifts & Artificial Jewellery Brass Ram And Sita With Hanuman Idol.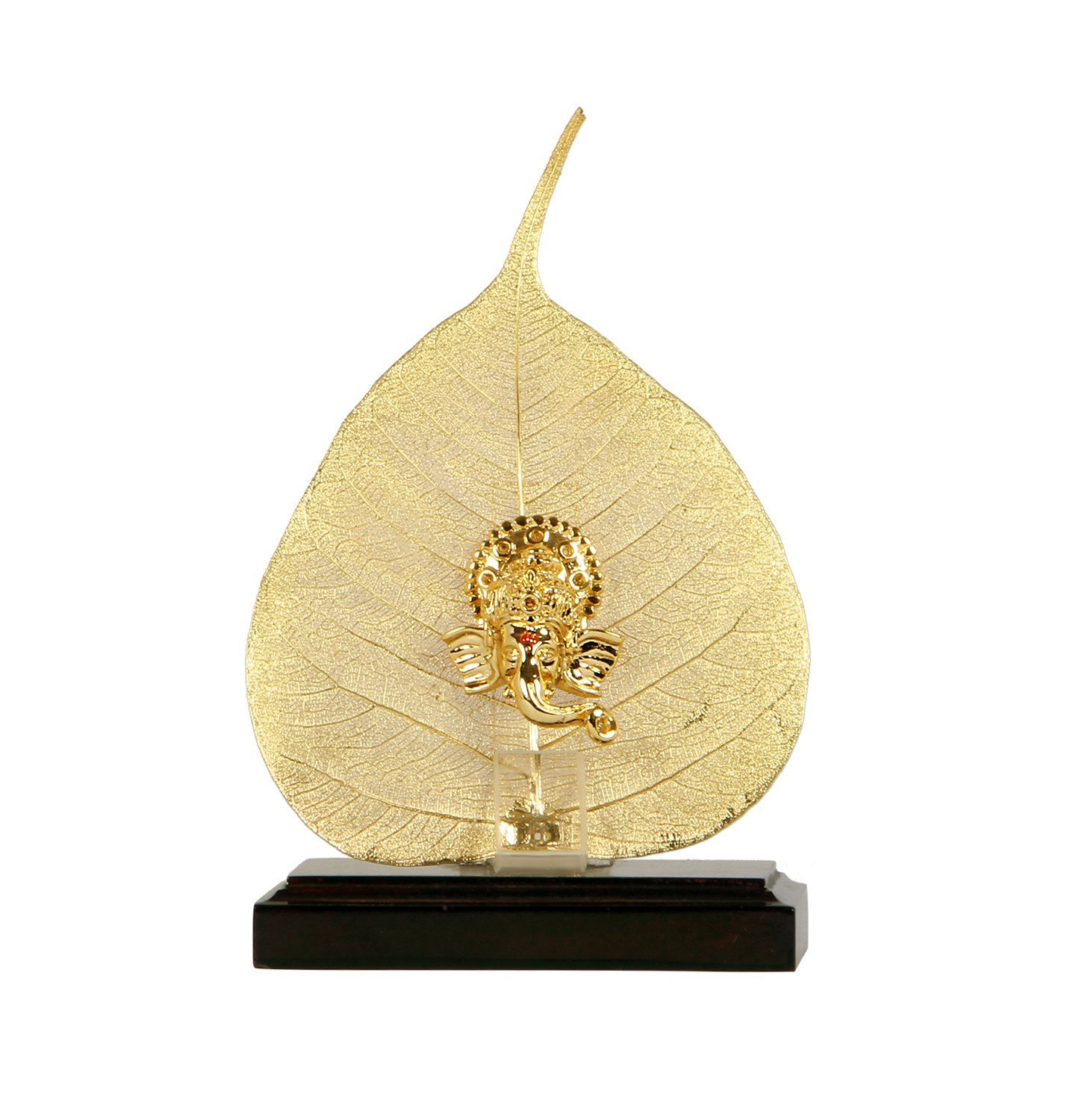 ---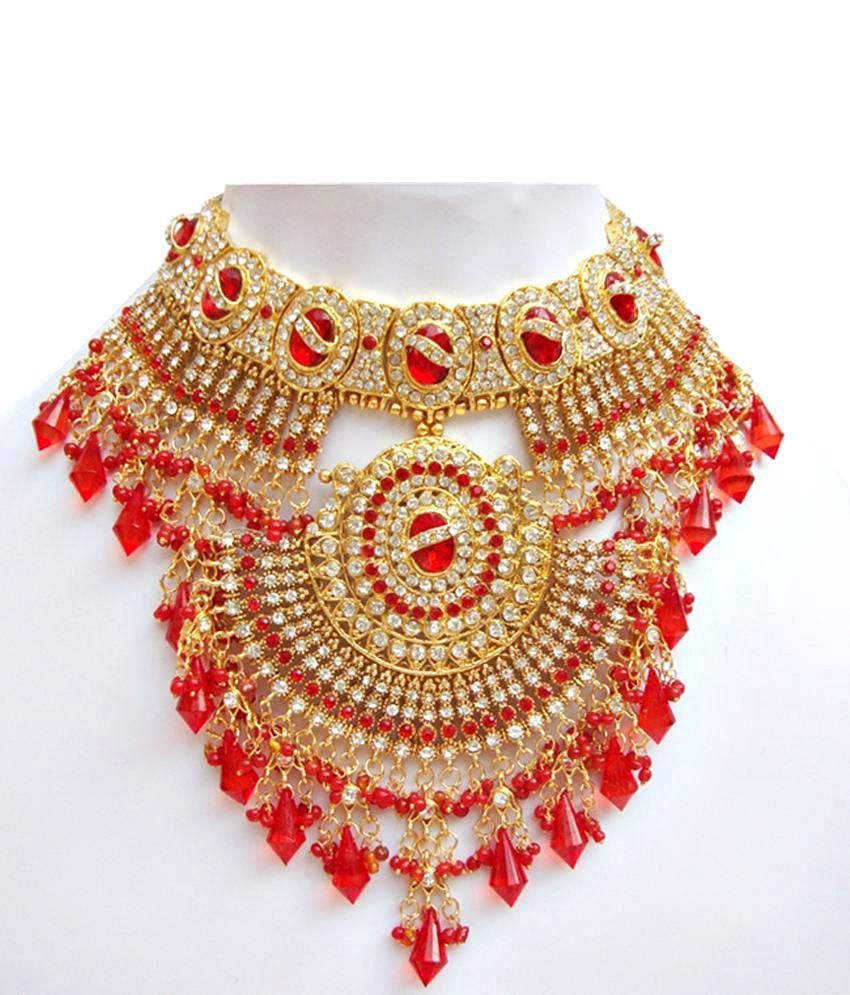 15. Jewellry Gifts for Women/Man
Jewellry, may it be of gold, silver, diamond or pearl always attracts women. So, it is the best gift to pamper your mother, wife or sister. These ravishing jewelries are an assortment of aesthetic beauty and contemporary style. The universal love of women for jewelry among women increases manifold during the festival season and receiving them as a gift makes them simply priceless.
---
16. Clothing and Accessories
Women love to be dressed. Clothing and accessories can be a good option to gift her on Wedding. Designer wear for your lady will make her fall in love with you again. The Gift hampers of many big brands or stores can be a receiver's delight. Designer clothes and Saree are also a popular choice for wedding gifts. After all, when you present a person with something that enhances their appearance significantly, it will surely be appreciated.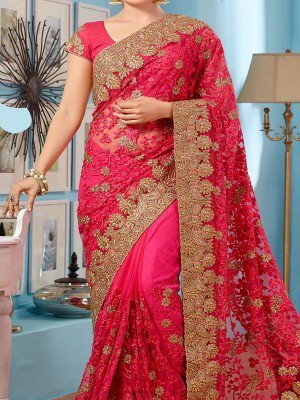 ---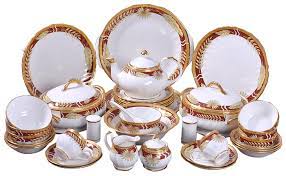 17. Crockery and household product
A crockery set is perfect return gift for wedding. A Bone China dinner set or tea set or some electronic gadgets like Juicer- Mixer Grinder, Microwave oven, blender, iron etc. Are quite useful items in the routine course of life so these gifts never fail to leave an impression on any woman.
---
18. Silver Gifts
Silver Gift likes, silver coins and crockery are the traditional yet very popular gift items on Wedding. Silver is a symbol of purity. Gifting silver item on Wedding is continuing as tradition living till today. Today you will also see silver currency notes and rectangular coins of different weights in the market.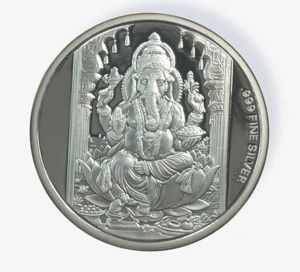 ---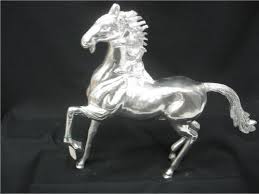 19. White Metal
A white metal gifts are also use in theWedding gifts. A white metal allows may include antimony, tin, lead, cadmium, bismuth, and zinc. Not all of these metals are found in all white metal alloys.
---
20. Silver Plated
Reasonable Occasion Gift for your Dear Ones Best Festival Gift Option of Spreading ... Product Description; Shipping & Returns; Customer Reviews ... Gift your loved ones this Silver plated gift set containing a Crystal pen, Card holder.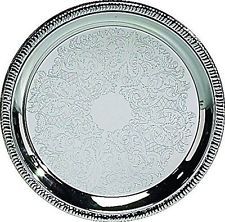 ---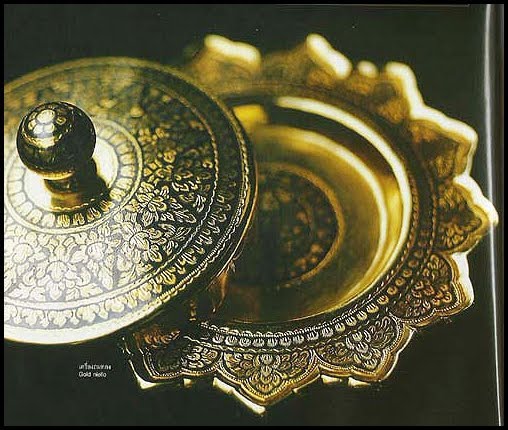 21. Brassware
Aakrati Lord Ganesh Brass Religious Gift Showpiece - 18 cm at best prices with FREE shipping & cash on delivery.
---
22. Colourful Succulent Plants As Wedding Return Gifts
Carefully selected succulent plants in exotic colors packaged in handmade pots would be very chic "go green" wedding return gifts for the guests.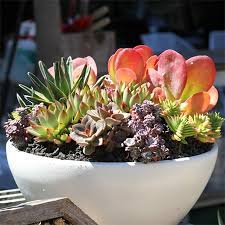 ---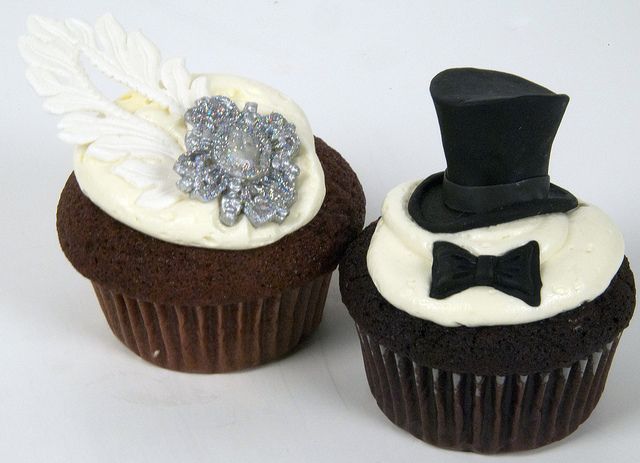 23. Custom Bride & Groom Cupcakes
This wedding season, customize to personalize. These specially made bride & groom cup cakes in ethnic patterns and beautiful Indian colors are the kind of gifts that will make your wedding the talk of the town. You can even design caricatures of the bride and groom for the cakes and take it to the next gift-giving level.
---
24. Colourful Umbrellas With An Ethnic Flavour
These Indian themed umbrellas can play a part in your wedding decor, and are something you can give away as the wedding return gifts at the end of the festivities. Two birds at one go.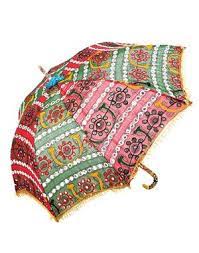 ---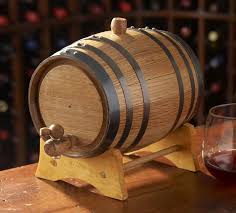 25. Mini Oak Whiskey Barrel
This mini oak whiskey barrel will surely bring a smile to all the liqueur connoisseurs in attendance, and it can double up as a pretty decorative piece for the teetotalers too.
---
26. Marble Globe Clock
A handcrafted globe shaped clock could be a way of thanking the guests for their time. This gorgeous clock is painted with natural colours and is hand made by master craftsmen in India.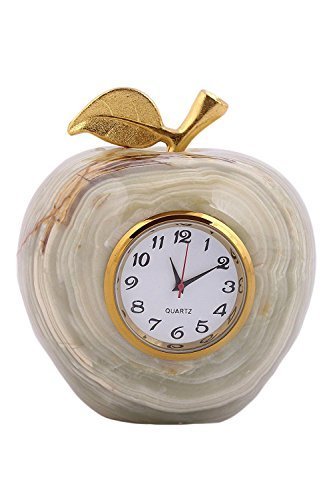 ---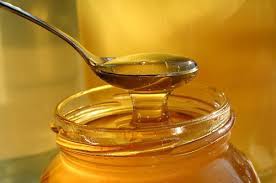 27. Fresh Organic Honey
Natural honey collected by the local people indigenous to the Eastern Ghats makes for a fresh,     sweet, organic and useful gift for the guests, health conscious or otherwise.
---
28. Hand Crafted Mirrors
A decorative DIY set of mirrors with beautiful beads and colored threads makes for an easy and entertaining project for the family to bond over, and it's easily available online as well.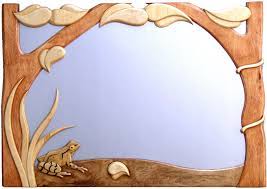 ---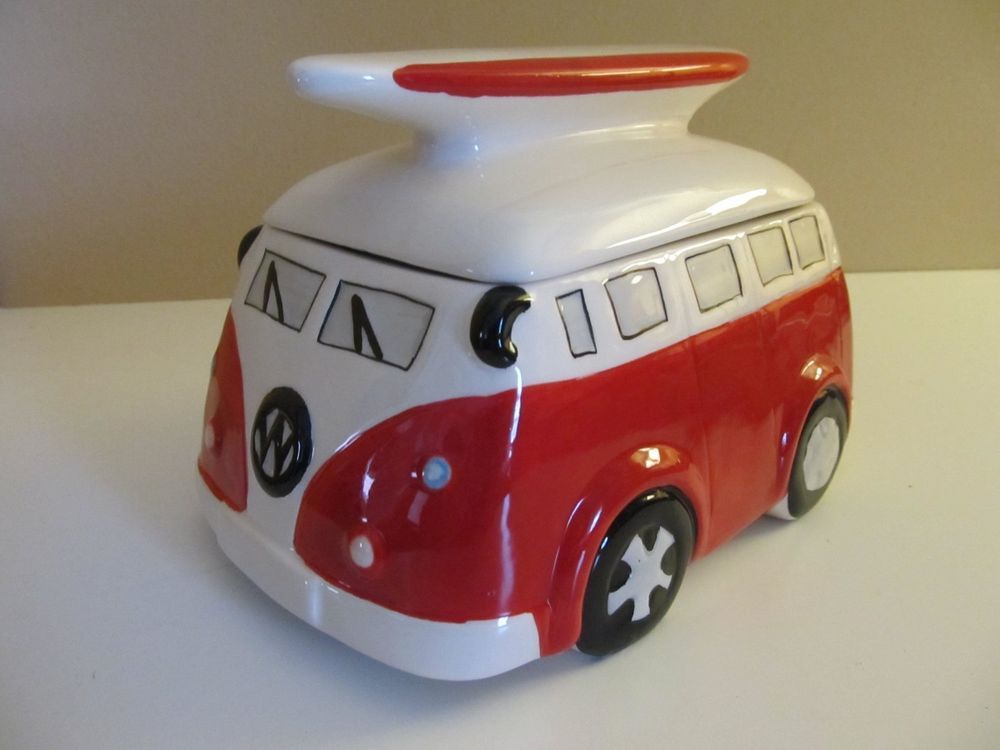 29. Ceramic Camper Cookie Jar
A classic American '50s ceramic camper cookie jar in solid pastel colors is a perfect wedding return gifts that will take your guests back in time, and is something they'll use every day with fond memories.
---
30. Chocolate Box
When it comes to wedding gift ideas, chocolates are almost as popular as sweets, especially since they are less likely to be adulterated or unhygienic. Every one likes the chocolates. Chocolates gift box are perfect for wedding gifts.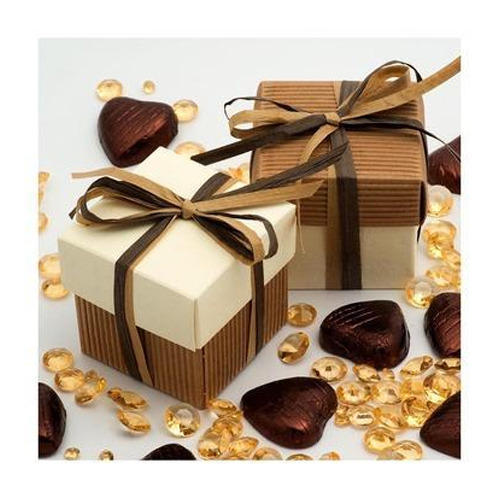 ---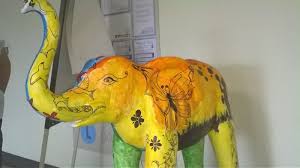 31. The Talented Elephant
A silver plated elephant that's got a secret talent – a ring holder that's a standout decorative piece by itself! This beautiful ornament can be personalized with an engraved message. A super cool return gift from the newlyweds.
---
32. Flower Matkas
Go eco-friendly with these flowered earthen pots, A simple gift that's pretty and would surely bring a smile to the guests at the wedding. Can be personalized with a message and can be paired with some seeds for a DIY project too.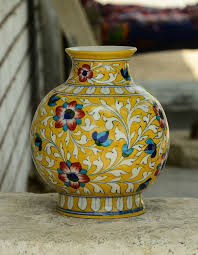 ---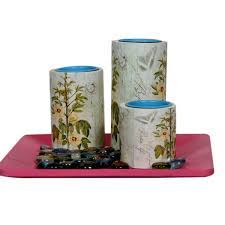 33. Ethnic Indian Candle Holder
With beautiful eyes, vibrant colors and a welcoming posture, this elephant candle holder is a unique decorative gift to give your guests on the wedding day. Whether used outdoors or on the mantelpiece, this stylish candle holder makes for a memorable gift.
---
34. The Sindhoor Box
This exquisitely handcrafted sindhoor box is a decorative piece that every Indian woman would use. Depending on your budget, you can choose the material it is made with: gold, gold plated, silver or silver plated. Whatever it's made from, this stylish sindhoor box sure makes a statement and comes in most handy.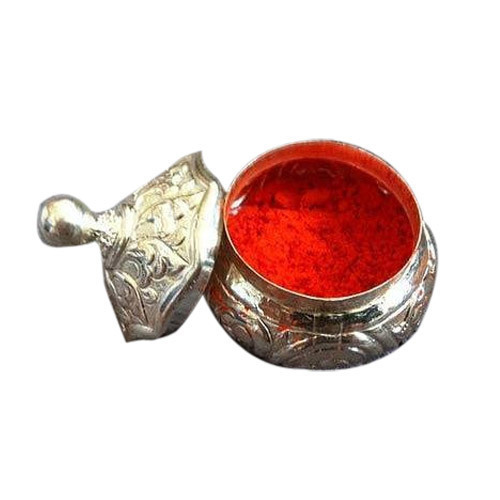 ---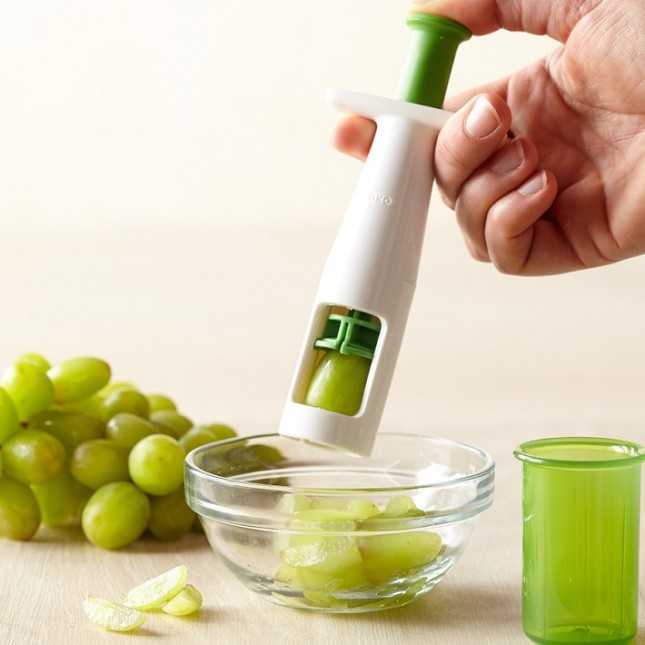 35. Handy Kitchen Gadgets As Wedding Return Gifts
When it comes to the handy and practical there are some really quirky things to explore. Right from personalized bottle openers, quirky fridge magnets, and stylish shot glasses with your wedding date – these useful everyday items will serve as a great reminder of all the fun and frolic that was the wedding for years to come.
---
36. Marble Peacock Card Holder
These Marble Peacock Card Holders falls in the category of office accessories. These Marble Card Holders is used to keep papers and is made of black stone. The Marble Card Holders are available in various shapes, sizes, designs and on various stones.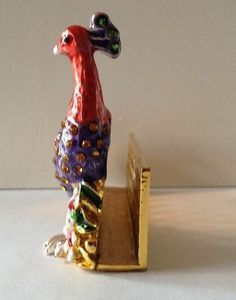 ---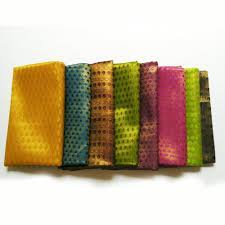 37. Blouse Pieces
Benaras Blouse Piece are best gift for wedding return gifts.
---
38. Designer Bangles
Designer Bangle, Silk Thread Bangles (Two Lines Stone Work) ... are best for wedding return gifts.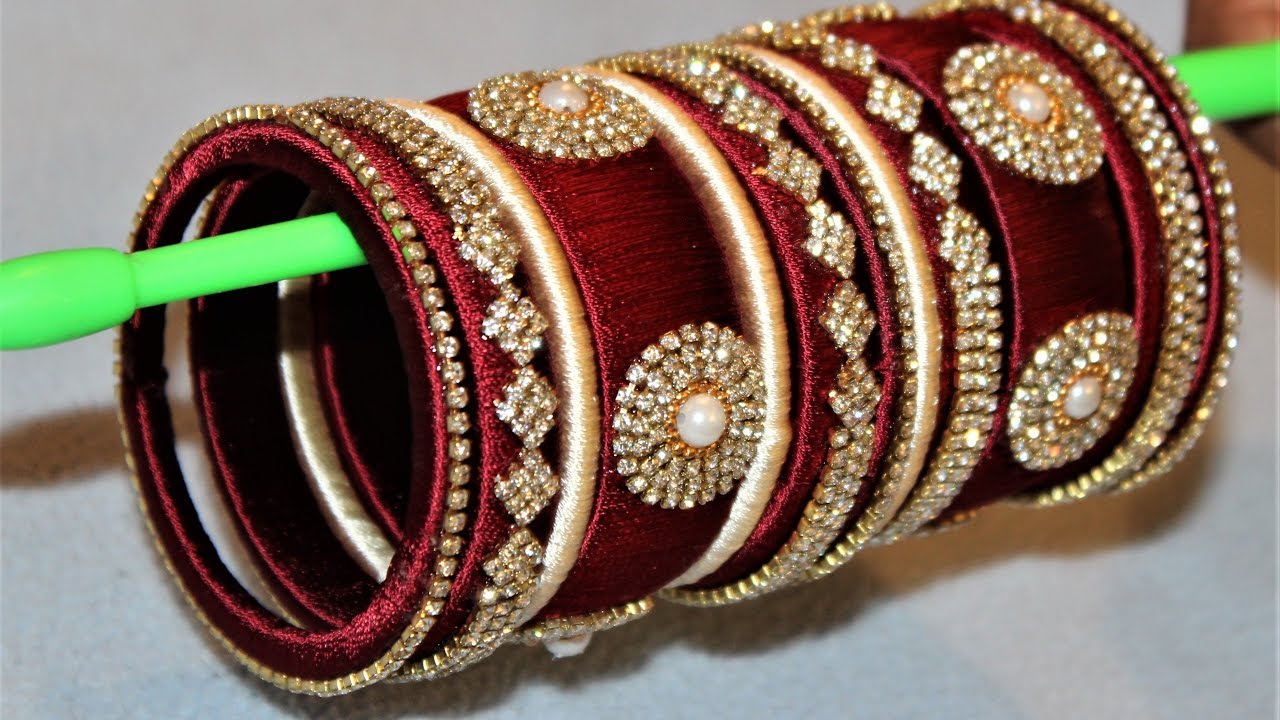 ---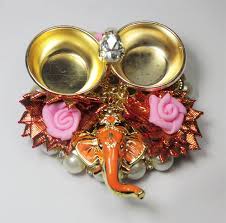 39. Fancy Haldi Kumkum Packs
Fancy Haldi Kumkum is an integral part of any return gift or tambulam, without which the gift is incomplete. It symbolises the traditional way of wishing good luck.
---
40. Return Gift Handbags
A beautiful clutch with intricate banjara hand embroidery, in vibrant colours and designs. It is the best gift for wedding return gifts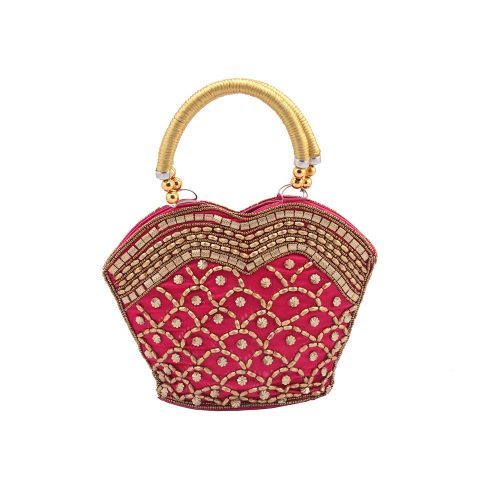 ---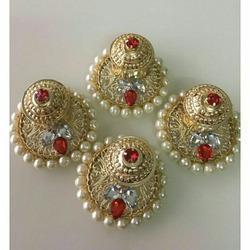 41. Haldi Kumkum Containers
Haldi kumkum containers are best gift for wedding retrun gifts. Most of people like to give this container on her marriage.
---
42. Personalize Coffee Mugs
You want to gift something that speaks for you? If yes, so, try some unique and beautiful coffee mugs and personalize it with your photo or message to the Bride/Groom. They definitely love the way you appreciate their efforts and motive them.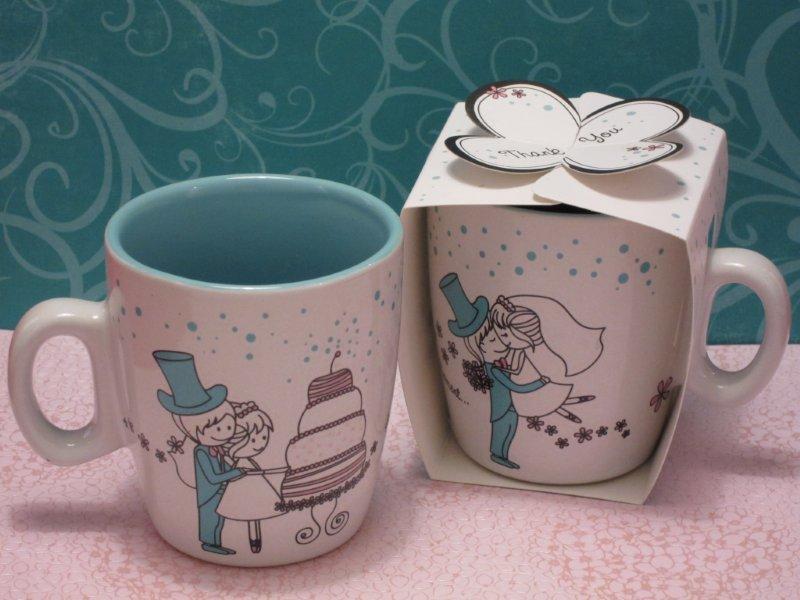 ---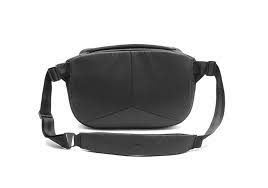 43. Send Essential Household Items
You can also choose to gift kitchen items like a rice cooker, food processor, toaster or even a quality cutlery set. Such items will always prove of great use to the receiver. Household items are usefull for wedding gifts.
---
44. Potli Bags Return Gifts
A beautiful collection of designer potlis as return gifts, to be a perfect match for your guests on any occasion, with rich zari work on them.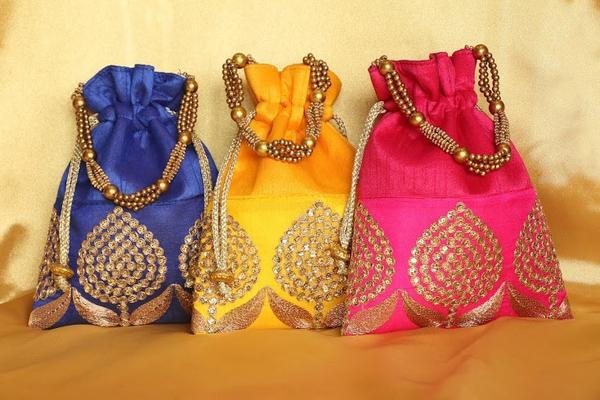 ---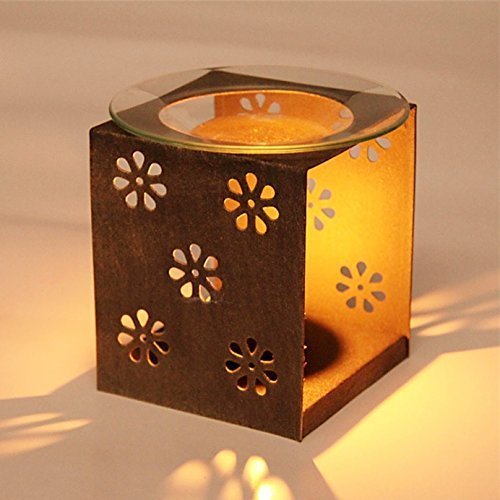 45. T-Light Holders and Diffusers
A combo consisting of two Crystal Flower T-Light Holder and one Mini Potli With Golden Zari.
---
46. Trays and Baskets
Designer favour baskets are suitable for wedding return gift hampers, baby shower / birthday gifting, wedding cosmetic presentation.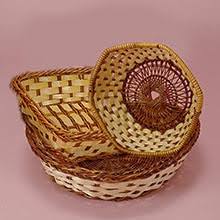 ---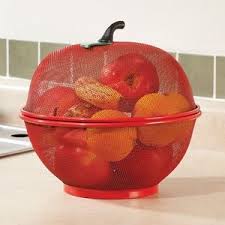 47. Apple shaped bowl
This gold plated silver dish set can be utilized to sustain sustenance to your loved ones. Bolstering your loved one with this magnificently made Gold Plated Bowl Set adds a touch to the adoration that you have for your loved ones. Combined with a coordinating gold plated spoon, this dish set likewise serves as the best blessing to be displayed to your nearby ones. It will remind them about you at whatever point they see this bowl.
---
48. Roli Chawal Silver Plated Thali
Silver plated Items In Velvet Box, An Exclusive Wedding Gifts. personalized wedding return gifts, customized wedding return gifts, gold plated wedding return gifts, silver plated wedding return gifts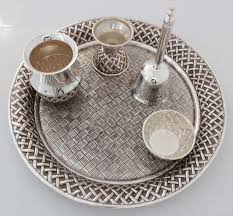 ---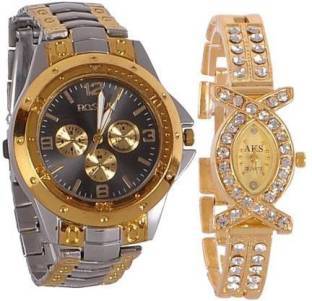 49. Clocks or Watches
There are a number of options if you choose clocks or watches as gifts. You will find different types such as ornamental designs, abstract designs, different shapes as well as colors and several different materials. Hand watches is good for wedding gifts and useful for everyone.
---
50. Mehandi Purse (Wedding Return Gifts)
A rich looking purse to hold the mehandi gift. A handy one and would be the best utility gift for your guests. Can be customized to any size and color as required.
---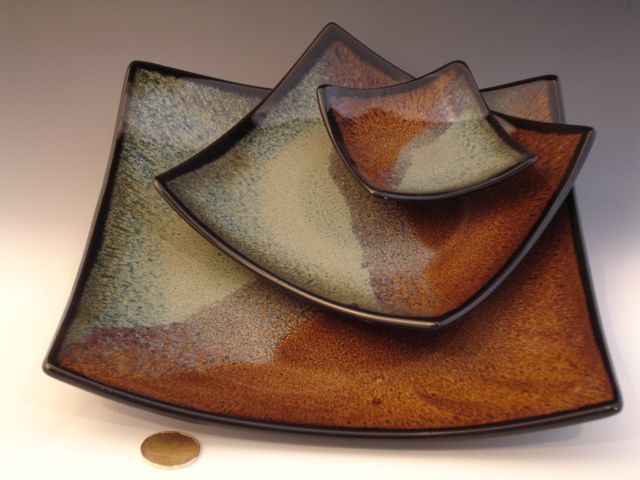 51. Designer Metal Platters
Dry Fruits, Sweets, Gift hampers, requires a solid base as these items can be heavy or light in weight. Our metal platters, baskets.
---
52. Designer potlis
Potli Bags & Godh Covers are accessories for wedding traditions. These types of bags used for home utility (dry fruits, kitchen).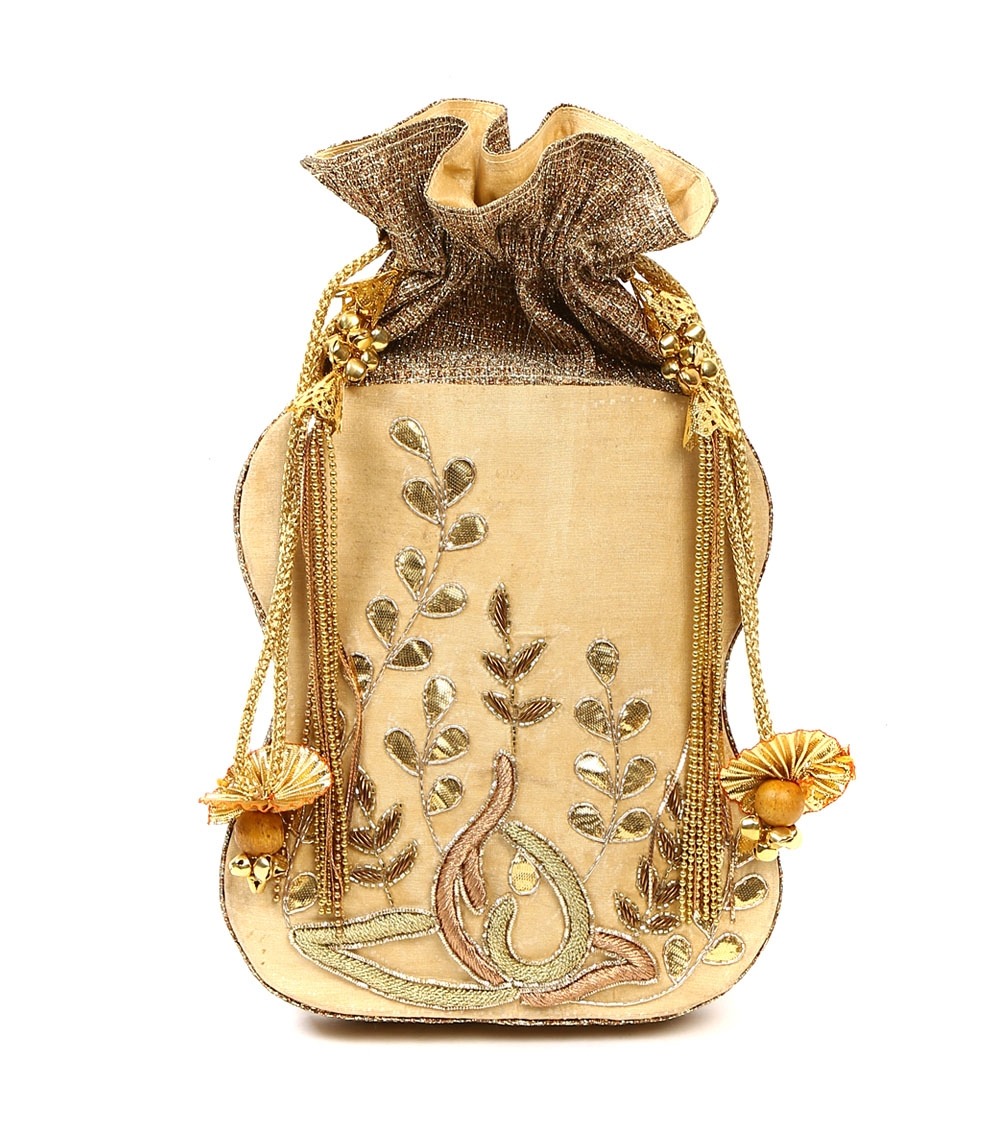 ---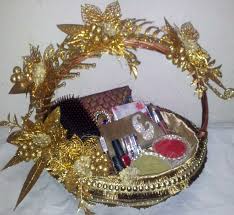 53. Decorative Wedding Basket
Designer favor baskets are suitable for wedding return gift hampers, baby shower / birthday gifting, wedding cosmetic presentation. All designs of baskets are fine finished with variety of fabrics & imported flower decoration. We have expertise on modification in size & colours.
---
54. Designer cash boxes
Gifting box or wedding box for cash and chain are decorated with Fabric Furnishings. Tradition of money gifting on tilak & wedding occasions is more convenient with our wide range of gift boxes.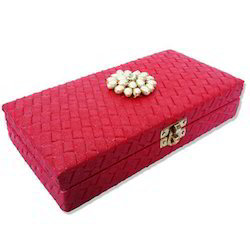 ---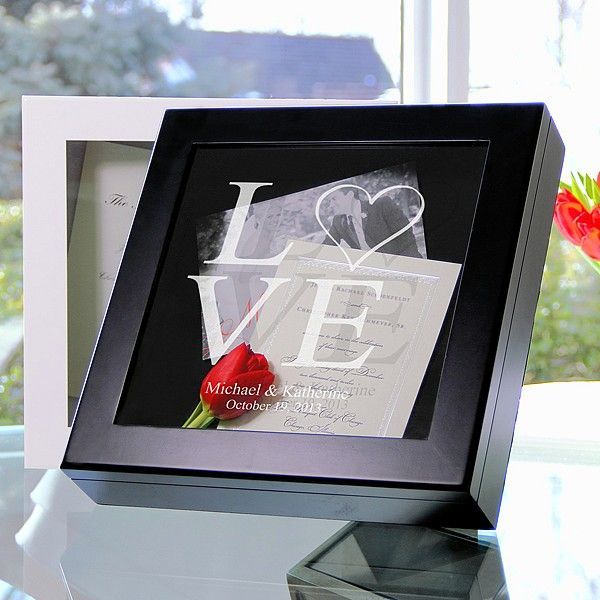 55. Personalized Love Memories
If you are looking for a mind gift for your loved ones, then, this personalized love tile is a remarkable option for you. This stylish tile can be personalized by getting image of your dear ones printed on it. Capture this long lasting memories with your beloved and let it gets printed over this beautiful tile.
---
56. Personalised Couple Shot Glasses
If you like to booze, this personalized gift set of two shot glasses is definitely for you. They look classy, trendy and can easily grab the eye balls around you due to their extraordinary design. Grab them now and get ready to be high again with your friends.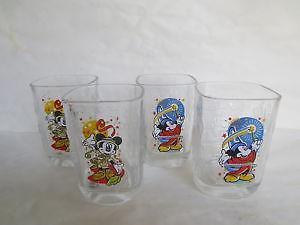 ---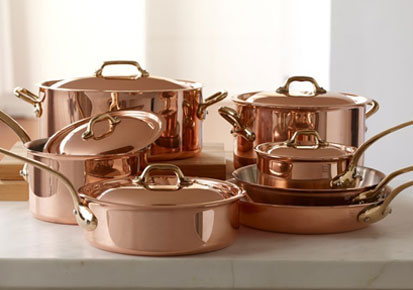 57. Copper Vessels
Instead of going the traditional utensils route, why not try something that will shed a rosy glow in your loved one's kitchen. There are plenty of funky copper vessel vendors you will find on the internet thanks to the blessing of online shopping, that can provide you with the most unique gifting options.
---
58. Interesting Candle Stands
If there is Wedding, there are going to be candles for sure. You can win this round of wedding gifting by gifting some cool and funky looking candle-stands. But take care that the design of the candle stands goes with their home décor theme.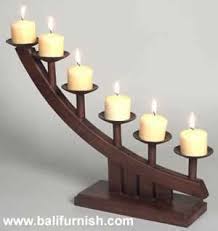 ---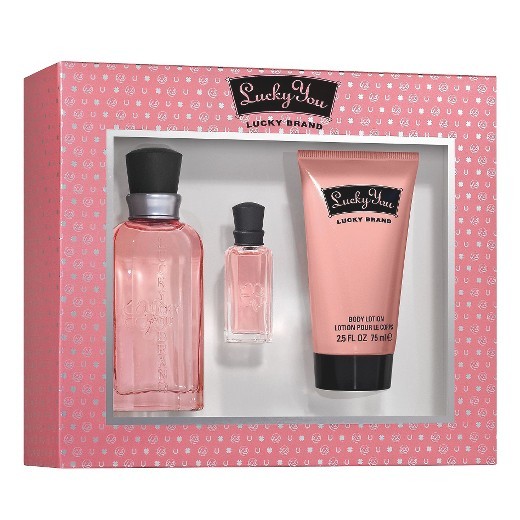 59. Perfume gift sets
Created for an irresistibly charming and flirtatious woman, Miss Dior Blooming Bouquet embodies the couture spirit of Dior in a sparkling and sensual fragrance. Unfurling a delicate blend of Sicilian orange essence to reveal a tender floral heart, the fragrance unveils notes of pink peony and Damascus rose. As a finishing touch, white musks softly envelop this light and sensual floral bouquet.
---
60. Mini Speakers
Mini Speakers deliver room-filling sound to compliment your multimedia. They are mini yet stylish and sturdy.
Experience your music, movies, and games in rich stereo sound with these speakers. You can set it up in minutes, and it has volume control.