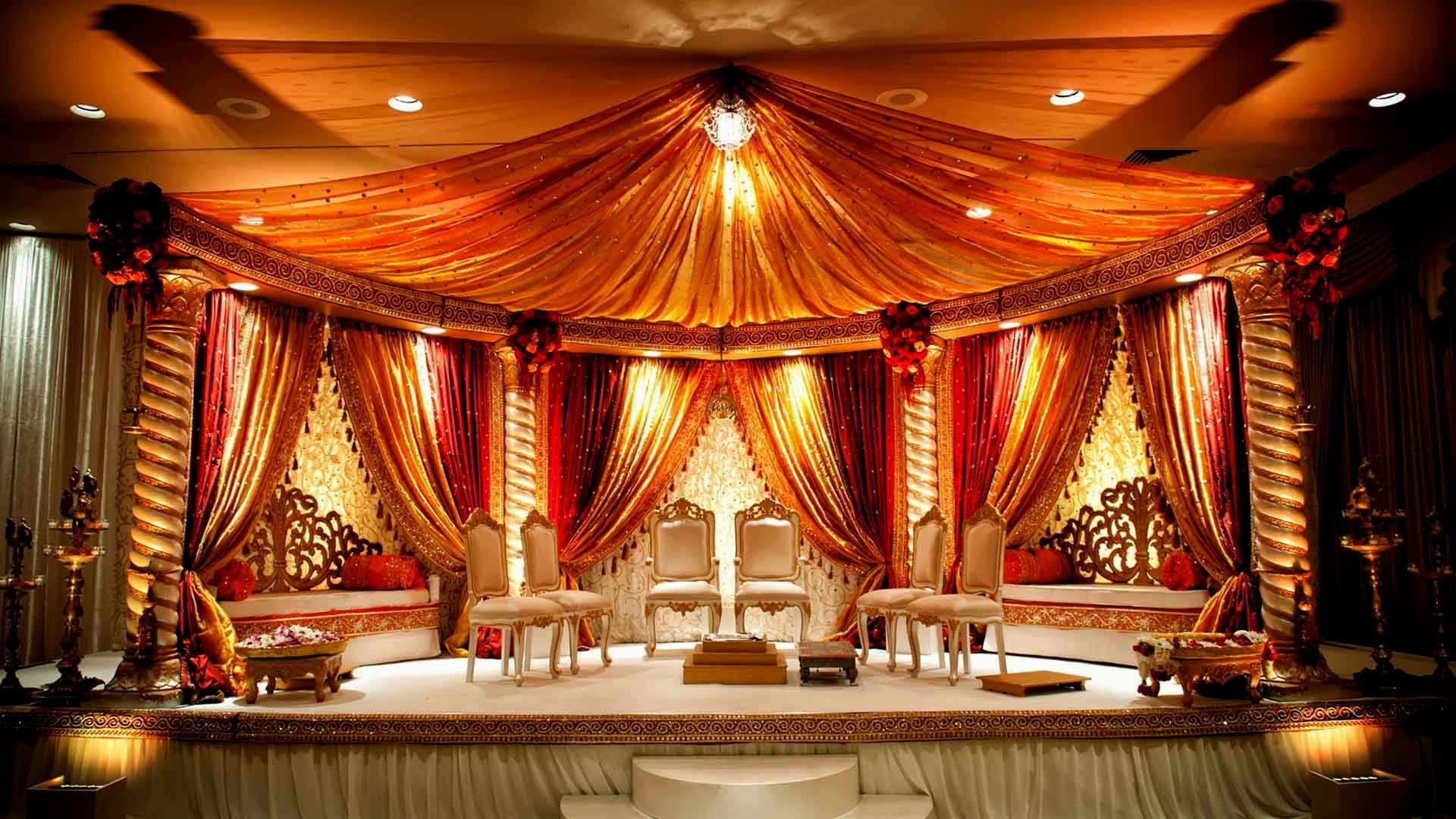 Amidst the champagne and sparkling diamond which ultimately follows the engagement. People easily lose sight of what the wedding day is really all about. There are so many things you need to take care of in order to ensure that the wedding happens smoothly.
Irrespective of whether you decide to have a conventional ceremony or throw the rule book out of the window, there are certain things you have to start planning for, from day one! Here are some important things that you need to take care of iwhen you begin planning your big day.

The moment you are engaged, everyone will start asking about the wedding date. However, it is quite difficult to select an exact date for the wedding before deciding on the other important things like the venue.
Hence, you need to decide on the range that is going to work for you. Usually, an engagement last for 15 months. However, you should also think about the season that you like.
There might be some major family events or holidays that you would like to avoid conflicting with.
2. Think About the Style and Choose a Location
Consider the vibe and style that you want for the wedding. It is also necessary to consider where you want to hold the wedding.
Close your eyes and picture the wedding that you want. While you picture the wedding, you need to consider whether you want it big or small, outdoor or indoor, home or away.
As a matter of fact, it is also necessary to consider whether you want a modern, romantic, vintage, or a classic wedding.
If you want to know what you want, you should spend some time gathering inspiration.
For this, you can check out the books, weddings magazines, and real wedding photos. However, you should not limit yourself to the obvious sources to plan the wedding party. It is necessary to keep your eyes open for any kind of inspiration.
One of the important things that you should figure out before planning the wedding is the budget. Hence, you need to sit down and figure out how much your family members are going to contribute to the wedding.
This is going to affect your purchasing decision. It might be an uncomfortable conversation to have with the family members but it is going to help you plan. Moreover, you will get a realistic picture on how much you will be able to spend.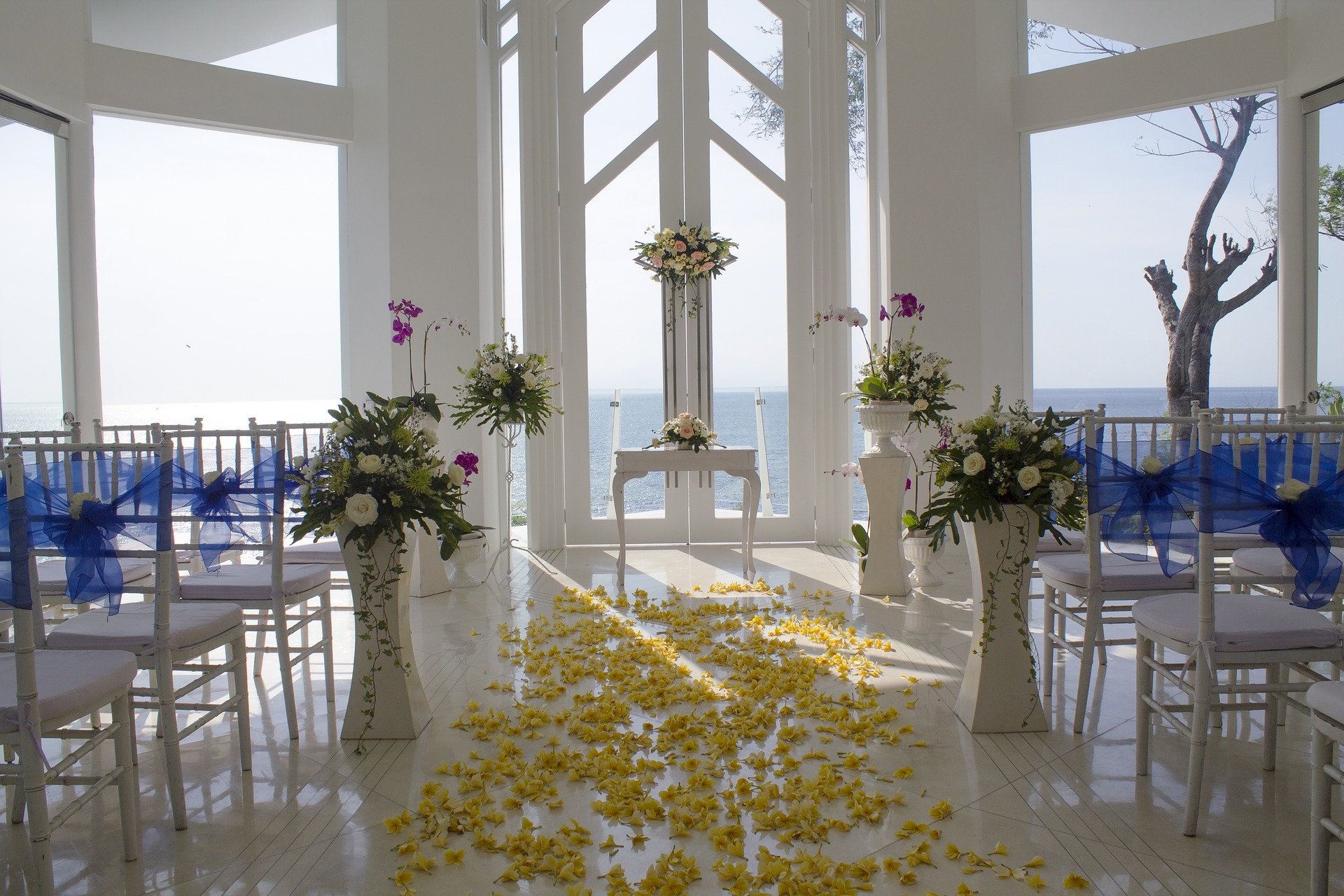 When you start planning the guest list, you need to consider various factors.
In case you have a certain reception or ceremony in mind, it will limit the number of people you can invite. Consider if you want to have a once-in-a lifetime party. In case your family members want to invite some people to the wedding, you should hear them out, particularly if they are contributing to the major part of the bill.
However, you should not forget that more guest means bigger expenditure. This is because the catering cost is calculated on per-head basis. Apart from the location, your budget is going to have a significant influence on size of the guest list.
You might be worried that you will appear to be a little eager for gifts if you register too early. Nonetheless, you should not worry at all.
Keep in mind that the well-wishing relatives will surely appreciate your foresight. Even though gifts are optional when it comes to weddings, some of the guest might want to give something for commemorating the occasion.
Hence, you should register for at least some items beforehand. However, do not include the registry information in the engagement party invitation.
6. Choose the Wedding Party
You need to propose your bridesmaid and groomsmen.
Keep in mind that the earlier you ask, the sooner you will be able to get their help. Also, do not forget that the people who will participate in the wedding is going to spend some money and also donate their time.
Hence, you should be kind and considerate by informing everybody about your plans. If you show them a good time will ensure how much you appreciate their presence.
7. Get in Touch with a Wedding Planner
In case you are a busy couple and have demanding jobs, then you should get in touch with a wedding planner. This way you will be able to prepare the whole event without any hassle.
They will plan the engagement party, as well as the honeymoon. There is also an option to hire a part-time consultant in order to plan a wedding blueprint.
This will include your budget, the list of good vendors, and also the site choices. Another good option is to hire a coordinator who will ensure everything goes smoothly on the wedding day.
Your reception venue is going to be the backdrop of all your photos. Moreover, the venue can have an effect on your guest list, menu, and also your budget.
Make sure that you gather the price, look, and extras for the venues that you like. Keep in mind that once you sign the wedding contract, you will officially have the wedding date.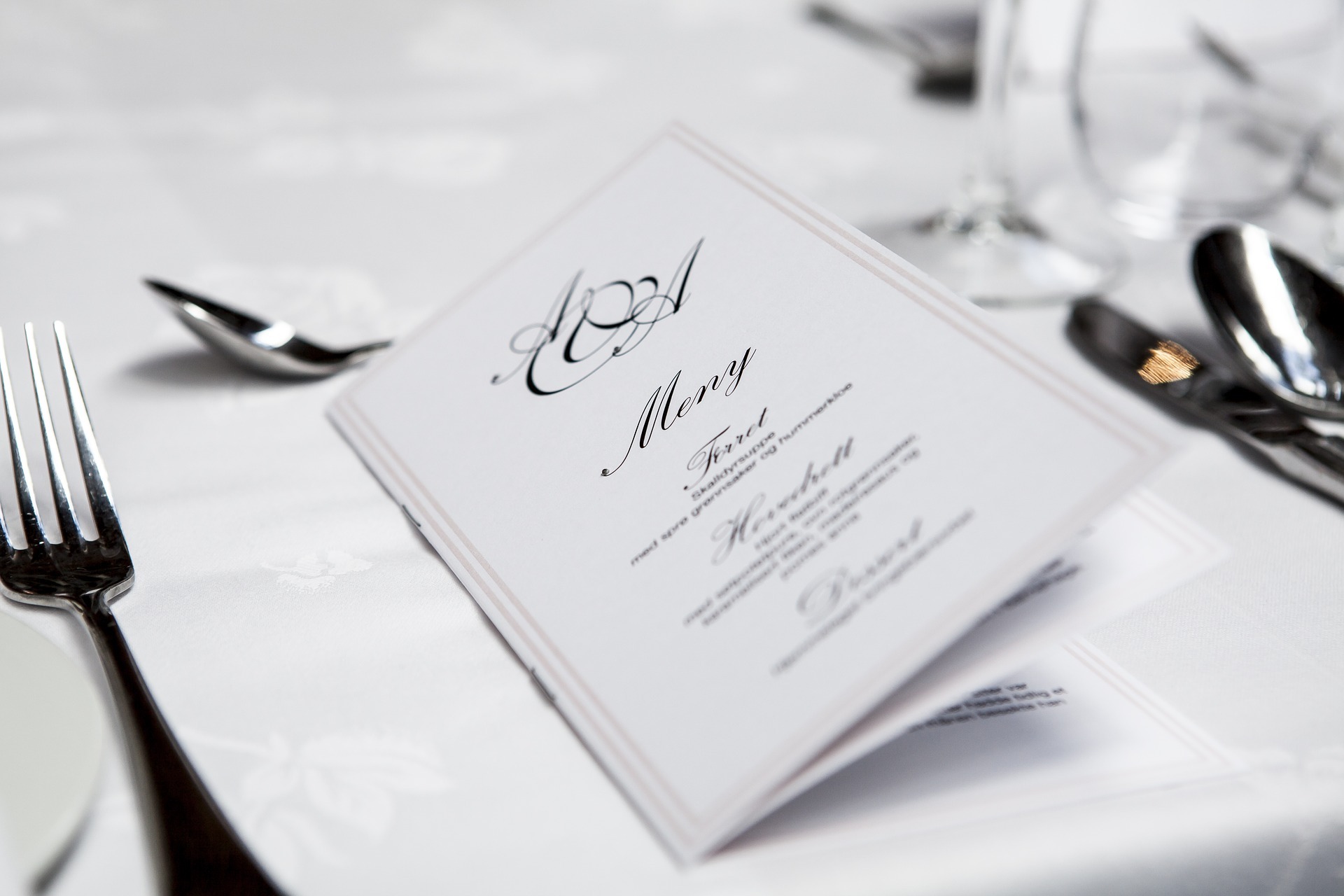 9. Choosing wedding invitations
Choosing and finalizing your wedding invitations can be a daunting task. You need to choose a design first of all that would be perfect for your wedding. There are so many design options to choose from that it can be very confusing. Go with a design that appeals to both of you as a couple and also reflects you well. You can choose something traditional and elegant or you can go with something funky and colorful. It's totally up to you. Just remember your wedding invitation is often the first glimpse that your guets will have of the wedding. Choose a design that can tie in with the entire design of the wedding ceremony.
10. Sending our wedding invitations
After choosing the design for the wedding invitation the next task is sending out the invitations. The best way is to first line up your guest list. Before you start addressing your invitations it's good idea to check and confirm if you have everybody's correct addresses. While addressing invitatiions the best way is to address them to everyone in the family that you want to invite. Professional and military titles should be written carefully along with names. The best time to send out wedding invites is six to eight weeks before the wedding. Unless you are planning to have a destination wedding in which case you should send out the wedding invites three months before the wedding. It only makes sense to give the guests some extra time to prepare!
11. Shop for Dresses & other wedding related things
You should start your search for wedding dresses by checking out the photos over the internet.
Get to know the lingo before you set foot in the dress salon.
Do not forget to check the lingo, necklines, and silhouettes which will flatter you. In case you are getting married in summer then you should opt for lightweight fabrics such as linen, chiffon, and organza.
However, if you have a winter wedding then you can go for velvet, faux fur, and brocade. Silk, satin, and shantung are ideal choices all the year round.
12. Planning for Wedding Return Gifts
The tradition of giving out return gifts is practiced all over the world for several years. At times, wedding return gifts forms a substantial part of the money which is spend on the wedding.
Previously, the return gifts used to be expensive and elaborate as it was a way of showing off one's hospitality and wealth. Usually, rare commodities like precious stones and gems were given out as return gift.
Return gifts are a token of appreciation for attended the wedding ceremony.
The concept of return gift is still prevalent. In case you are confused as to why to give out wedding gifts, you should check out these reasons.
Factor You Need to Keep in Mind While Choosing Gifts
There are certain things that you need to keep in mind when you choose return gifts for the wedding.
It is necessary to ensure that the gifts that you have chosen for the guests are ideal for them.
You can give out chocolates as wedding return gifts. This is not only delectable but can also be personalized. The guest will thank you for your consideration and will enjoy the treat.
The gifts can be modern and innovative at the same time. However, make sure that it is something which represents your culture and tradition. You will come across several online portals which makes it easier to choose a return gift. Whatever you choose, you need to make sure that get quality gifts.
If you follow the above tips, you will be able to plan a wedding party for yourself. Try not to stress before the wedding. Your wedding day is going to be amazing.
13. Show Your Appreciation
There are some guest who travel long distances for attending the wedding party. Some miss out there important works to be a part of your important day. As your family and friends have put their life on hold for you, you need to show some appreciation in return. They will simply love it when they find out that you took some time out from the busy schedule to get a return gift.
At times, sending out a simple return gift to your guests is not enough. It is necessary to make them feel that their presence is important. You will be able to do this by sending a warm 'Thank You'. If you want, you can write a card along with the gift. This way you can personalize the gift. It is necessary to ensure that the words are heartfelt and sincere. As a matter of fact, you can also engrave a message on the grave.
Everyone will Remember the Special Day
Other than thanking the guests with the return gift, you can use it to remind people about the special day. Wedding return gifts are a great way to do this. This way the guests are surely going to remember the special day.
Strengthen Friendships and Relationships
Return gifts have been used for several years for building and strengthening relationship. You can take the help of this special occasion to thank your family and friends. The gift is going to remind them of the good old days. The nostalgia you share is going to make the relationship stronger.