A tranquil colour can really affect your business's branding in ways you can't even imagine.
In the ocean of promotional products, colour can help you to stand out.
Promotional merchandises are considered as the most effective way of promoting your brand. You don't want to leave this golden opportunity which can really help you in creating and promoting your business to the one that really matters- "The target audience".
The colour of your brand is a psychological factor which will help you in swinging mood of your customers and driving them to associate with your brand.
In this post, I will give you some ramifications that will help you in understanding the relevance of the right colour in the promotion of a brand.
Let's get you started,
Facts About Colour Psychology In Marketing
Here are some market facts which are discovered by some renown marketing research firms.
80% of elite marketers strongly believe that right colour increases brand recognition.
84.7% of customers think of colour before making any purchase.
Over 90% of snap judgements are made just because of colour.
Colour can really help your business to cater conceivable messages without using any salesy word.
It is a common belief that for a new brand, different brand colour from the competitors is the key to success.
A common brain distinguishes brands with the help of colour which makes the colour more decisive in converting sales.
So, this must have given you a clear idea that how colour can act as the decisive factor in your brand promotion through promotional items.
Now, in the following section, you will learn how a brand colour can influence their target audience. A colour is known for triggering emotions into your customers. In this section, you will conceive about how different colours motivate people to recognise you as a brand.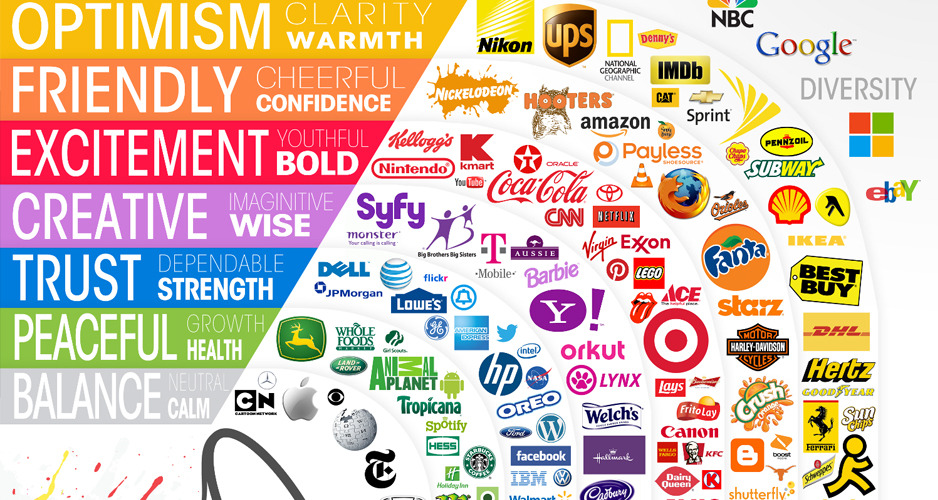 How Can Different Colour Influence Different People?
The following is a listed colour which will help you in understanding how you can use them to trigger the desired emotion in your target audience. Let's get you going,
Blue is known as the colour of men. Generally, it is a representative of reliability, tranquillity, peace and water. The blue colour is known to give a sense of security, stimulates productivity and curbs appetite. It is the most common colour used by most of the conservative brands who give preference to trust of their target audience for their products and services.
The red colour is known to be one of the most notorious colours in the marketing realm. It creates a sense of urgency which is considered to be ideal for clearance sales. It is frequently used by food-chain brands as it encourages appetite. Psychology experts believe that red is an ideal colour for stimulating the customer's body, raising heart rate and blood pressure. This clearly indicates its relation to excitement, movement and passion.
Green Colour is known to be the most convivial colour of all time. Marketers use this colour to relax the consumers and also frequently used in promotional campaigns to spread awareness of the environment. Green colour stimulates the brain with a sense of harmony and incorporates positive with balance which helps your target audience to decide.
These are some of the most cheerful colours that are known to stimulates optimism. Many marketers believe that vibrant orange colour can trigger a sense of caution and yellow colour can make your baby cry. These colours are generally used to trigger a sense of anxiety to your set of customers who are impulsive.
Purple is the colour of royalty, respect and wisdom. It generally stimulates creativity and problem-solving. Purple is voraciously used in promotional products of beauty.
Grey colour is one of the most sophisticated colours which is advised to use wisely. It can trigger multiple opposite emotions at a time which can confuse the audience. Generally, it represents solidarity, practicality and old age. Overuse of grey colour can lead to emotions such as depression and frailty.
Black is the unisex colour preferred by everyone. It is known to be triggering emotions like stability, power, strength and authority. But again, there is a catch in using the black. Although it is known as the symbol of intelligence, yet if it is used frequently, you can overwhelm your target audience.
Silver is the colour of class. There are many classy brands who use silver and white to showcase their class. Usually communicates safety, purity and cleanliness. White colour can help your audience to trigger creativity and can be perceived as the clean slate.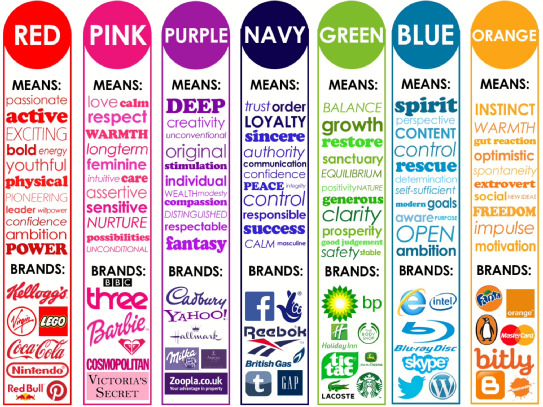 ---
Properly Using Colour Theory
Choose Contrast: The Right Way
The right contrast will reduce eye strain and will empower your consumer to focus on the specific item. There are 4 key tenets you want to know when you are choosing the right contrast to your brand.
Always choose complementary colours which will help you in creating easy read areas for your customers.
Choose a right colour scheme so that you can highlight the desired item on your brand's website or inventory.
If there is a lack of contrast between the background and the text on your promotional item, it will strain your customer's eyes.
The best practice which is quite trending among the brands is using a light colour for the background and a dark colour for an item or the text you want to be imprinted on the promotional merchandise.
---
Concluding
Ultimately, the use of colour in marketing and promotional products is the base that will create the script of your business's success.
However, there are some concepts which define colour experiences on the basis of personal exposure. Still, there are ample of space to refine your brand promotions via colour.
I hope that you like the post. Did I miss something? Tell me about it via comments.
---
Author Bio:
Christiana Jones is working as a blogger at Promosource Australia which is famous for Corporate Gifts and business Promotional Products in Sydney . She used to write about creative gifts ideas related to Businesses, Lifestyles, Occasion and much more.