Give Away Gifts & Promotional Gifts
One of the most important elements of brand building exercises is exhibitions and trade shows. You have clients and customers visiting the trade show and you get direct interaction with them. Apart from showcasing your product, you can also gift beautiful chocolate boxes to your visitors. The chocolates are custom made with the logo of your company printed on it. This is an innovative way to create brand awareness at important trade events.
The Two Chocolate Wooden Box from ChocoCraft is a compact box which has been used by a lot of our clients as take-away gifts at exhibitions or trade shows. It is a wooden box and is available in two finishes. Light brown wood and textured black. Branding can be incorporated on the box top as shown in the pictures. A message can be printed on butter paper placed on top of the chocolates. You can choose printed or assorted chocolates or a combination.
The options that we offer for promotional gifts are:
2 Chocolate Box
4 Chocolate Box
6 Chocolate Box
Printed Chocolate Bar

A complete branding solution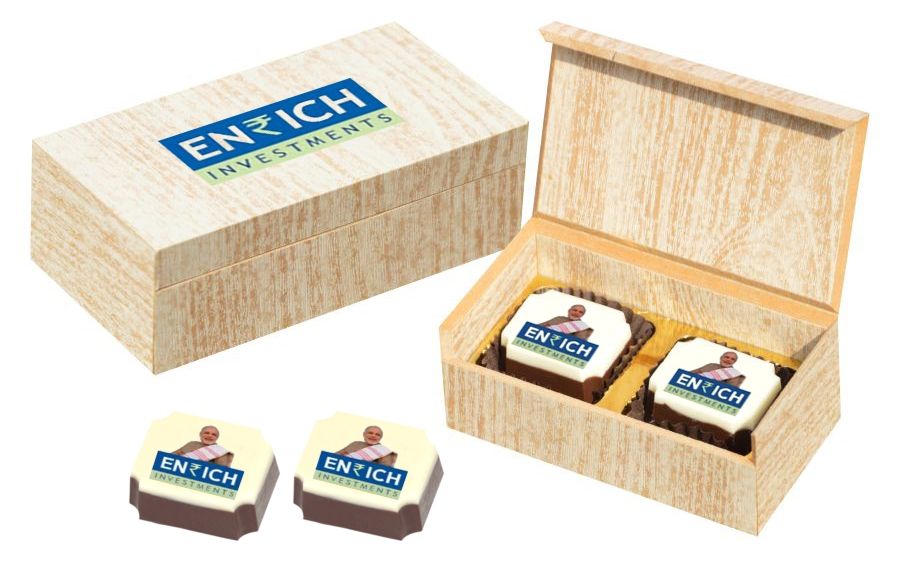 This two chocolate box is the perfect gift for your customers. According to your company business, we can print the logo or a specific symbol. The wooden box will also have the print of your company logo and the contact details. For our clients Enrich investments, we designed these beautiful chocolates with a print of our honorable Prime Minister, Mr. Narendra Modi, as a symbol of growth. The prints on the chocolates are completely edible and the chocolates are pure vegetarian.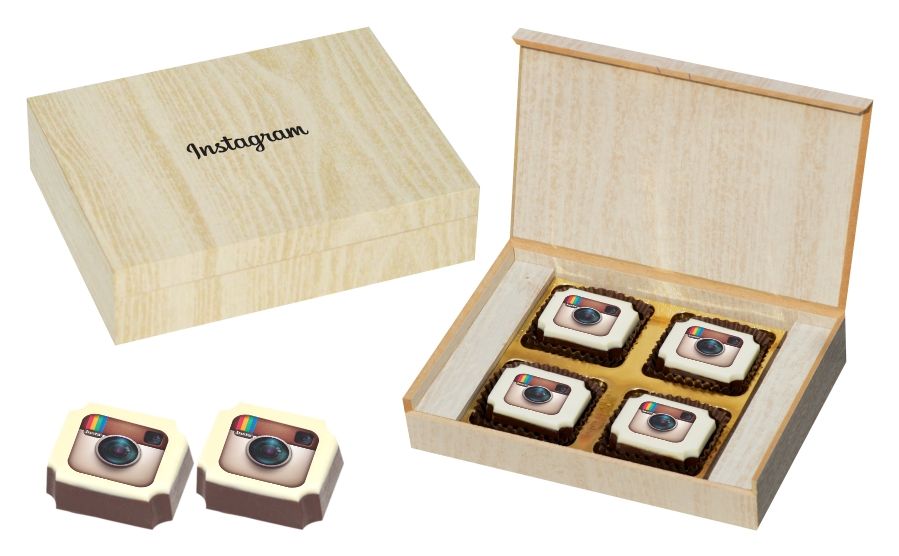 Social media needs branding too. Instagram is a hugely popular photo sharing site and its logo needs no recognition. We have created this beautiful chocolate with the logo of Instagram printed on the chocolate itself to enhance its brand value. Sustaining a brand value is also an important marketing tool and these chocolates will do just that. The beautiful wooden box is textured perfectly to compliment the printed chocolates. These are perfect give away gifts to your clients at important events and functions.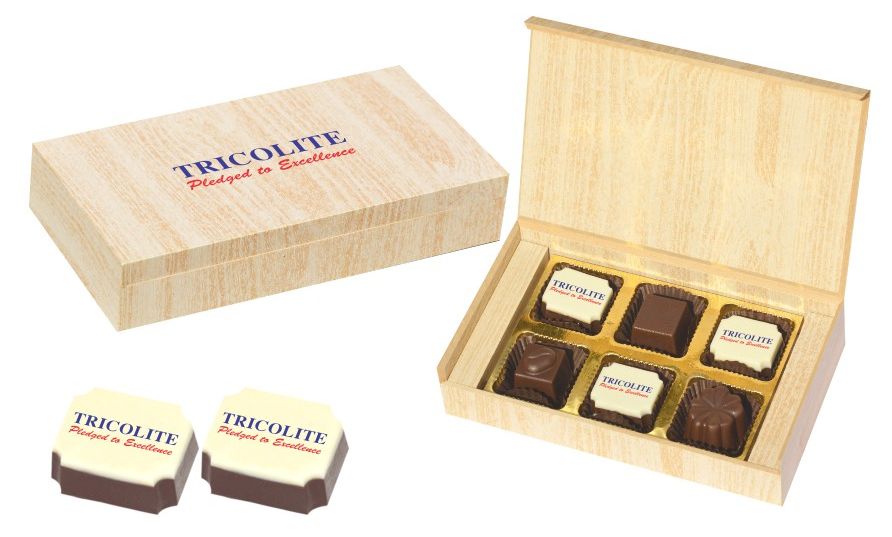 We even cater to a mix of assorted and printed candies that can be given to your clients as take away gifts. The chocolates are placed in the wooden box to create a beautiful alignment. This 6 chocolate box will give your clients a taste of both worlds, the beautiful printed chocolates and the delicious assorted chocolates as well. The logos are printed on the chocolates as well as the wooden boxes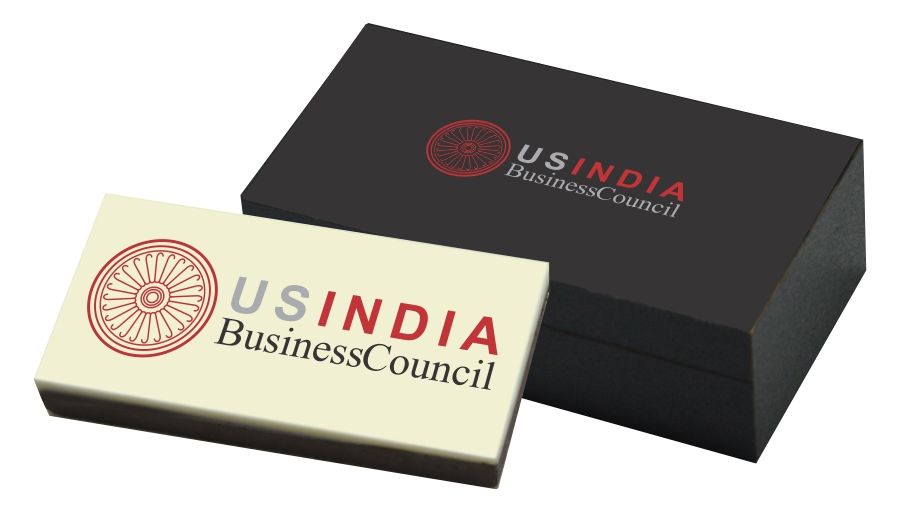 We also have the chocolate bar option that can be given as give away gifts to clients. The chocolate bar is a medium sized chocolate with the logo printed across it. This is a good way of greeting your clients or participants at a conference or a trade meet. The entire chocolate is made from premium quality ingredients while the print is completely edible. For a conference or trade event of a large magnitude, this is the best option as it will create a huge impact on your brand value.


Buy Promotional & Giveaway Gifts Online
For more information, please get in touch with us.