Theme Wedding Return Gifts
Indian weddings have always been known for their glamour and extensive use of decorations, colours and rituals. While typically held traditionally, there has been a steady rise in the number of theme weddings. More and more Indians are looking to make their weddings different by opting for all kinds of themes, from the simple to the exotic.
One of the most commonly chosen themes is that of Bollywood. Characterised by an excess of colour and glam, these weddings are perfect for the couple who loves their movies. Fairy-tale weddings are another popular choice. Even wedding themes that focus on being eco-friendly are on the rise.
Despite the rise of theme weddings, there are a few things which haven't changed such as getting return gifts for wedding. While married couples love getting gifts on their weddings, it has become increasingly common to offer some sort of gifts in return to the guests. Return gifts are a great way to show your appreciation for the presence of the guests on one of the most important days of your life.
These gifts can take on several forms. However, the best wedding return gifts ideas are usually those that are simple and yet useful. For example, customised chocolates make wonderful return gifts. They are easily ordered. More importantly, they can be customised to meet your specific wishes and budgets accurately.
As wedding return gifts, the customised chocolates that we offer can make a favourable impression on all your guests.
Theme Wedding Return Gifts Box Design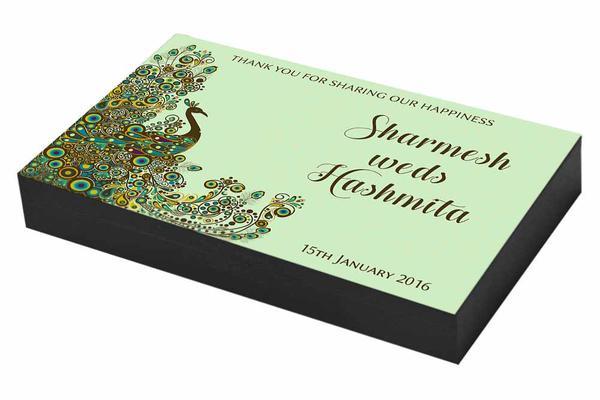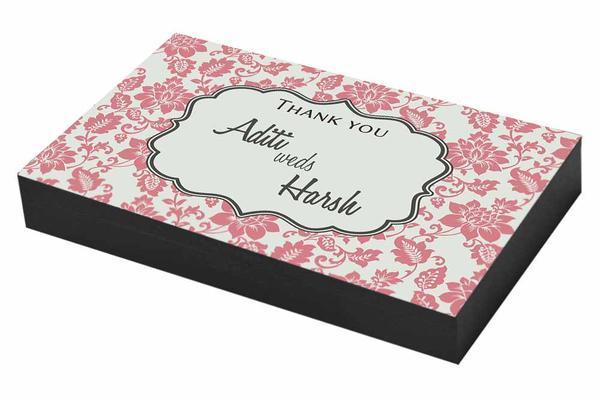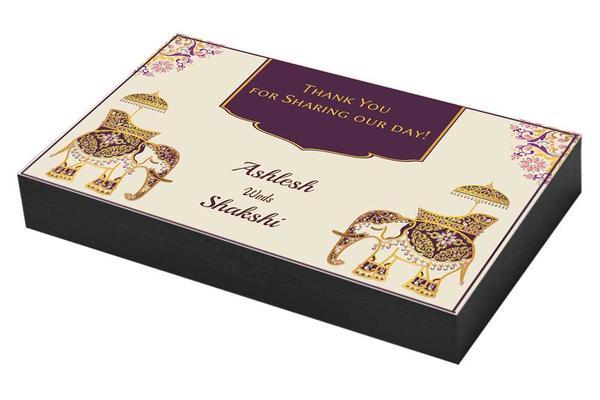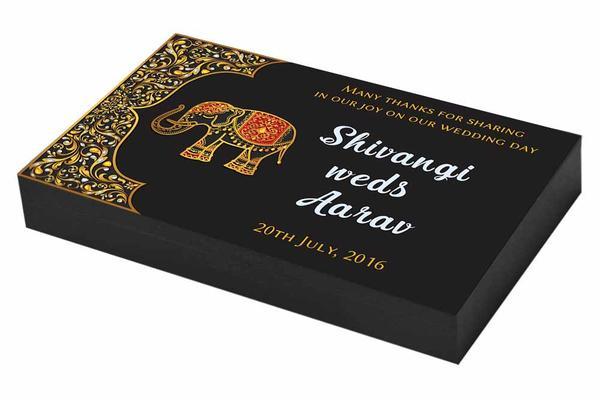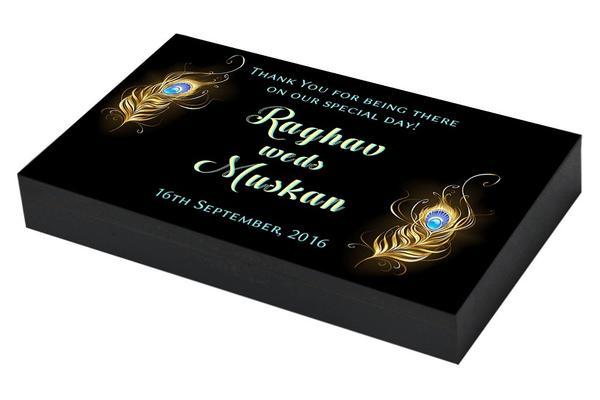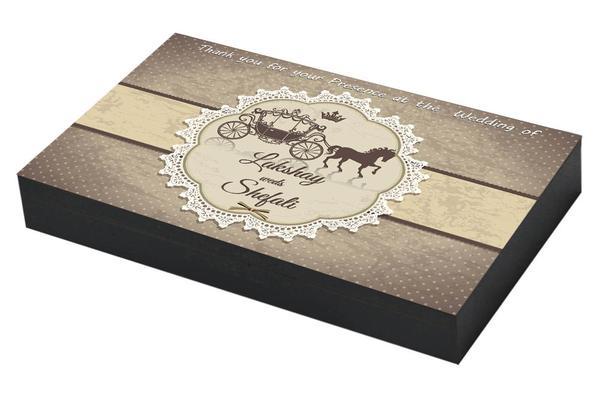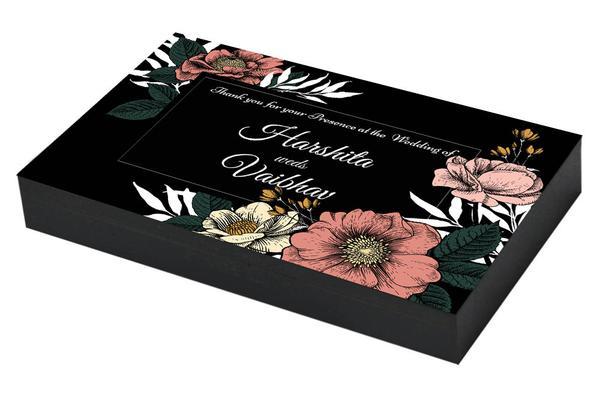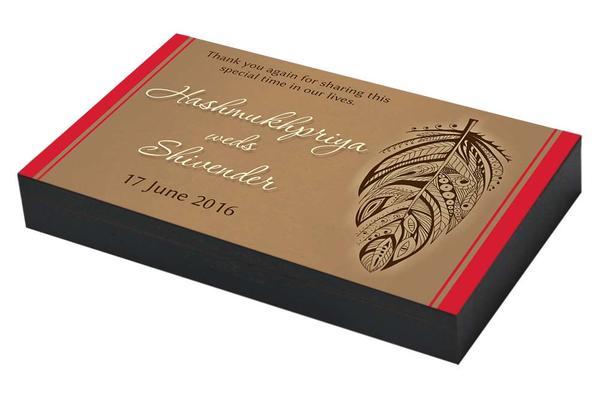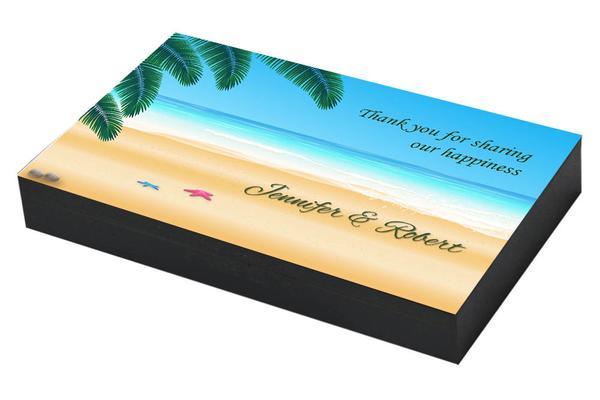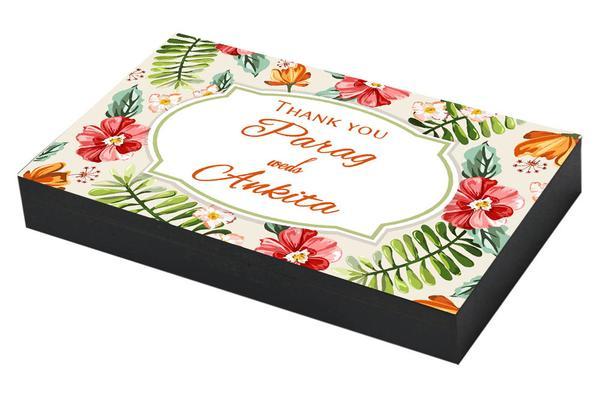 Theme Wedding Return Gifts Candies Design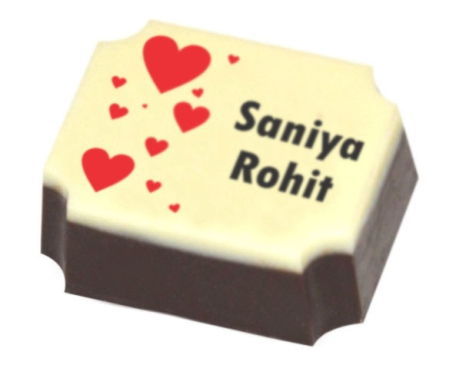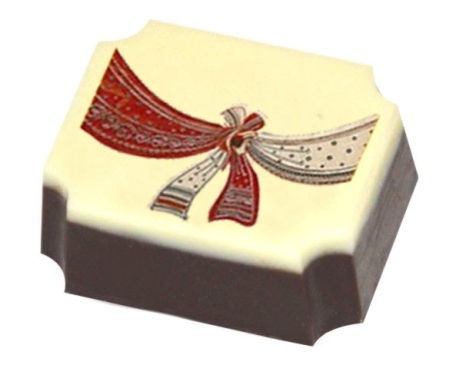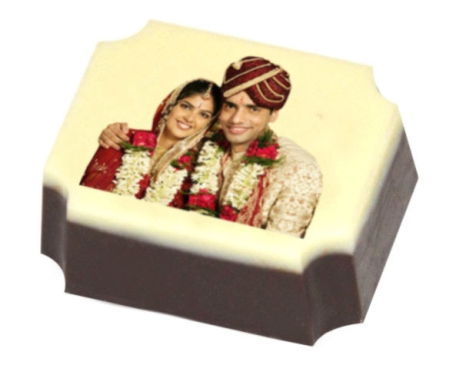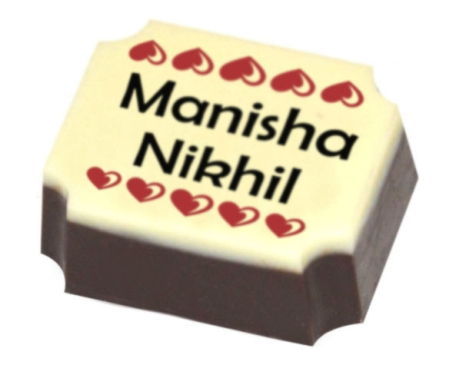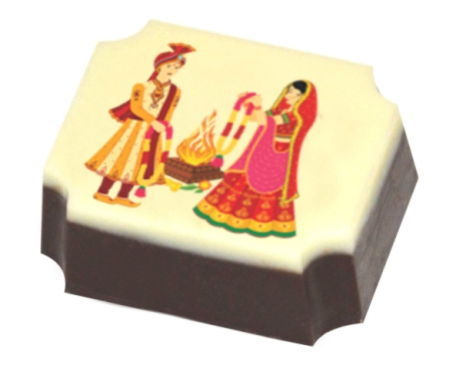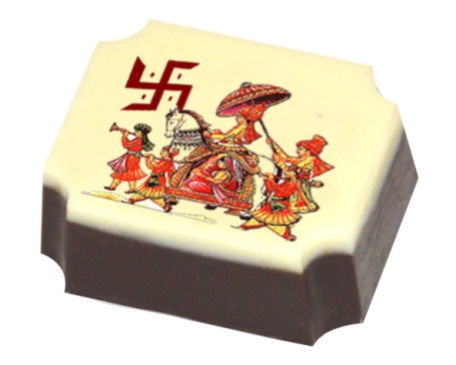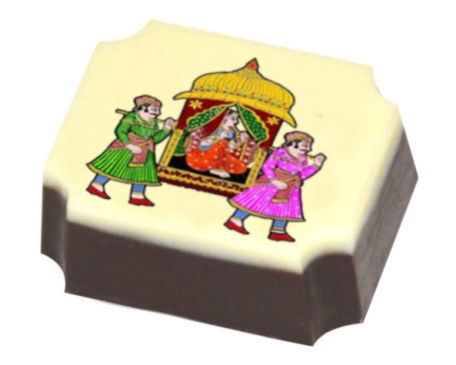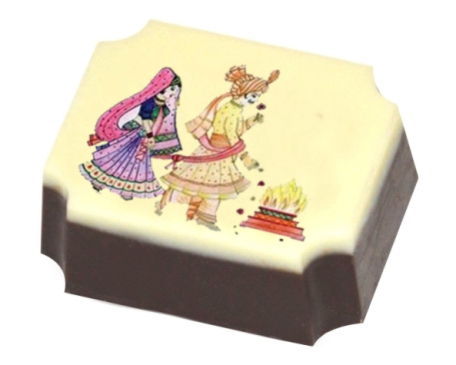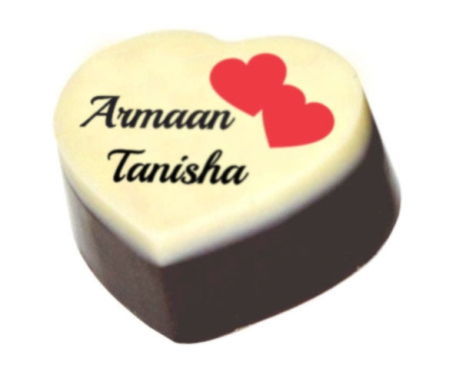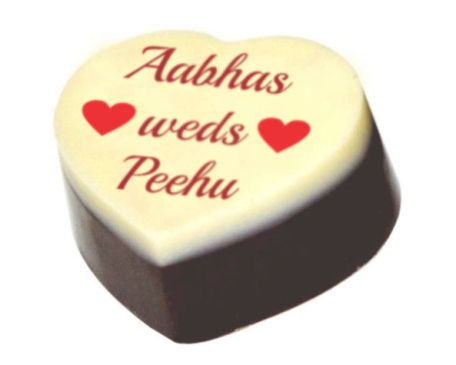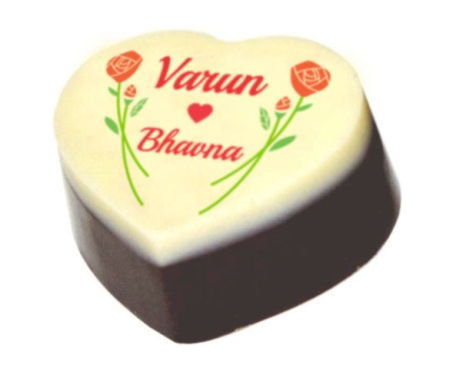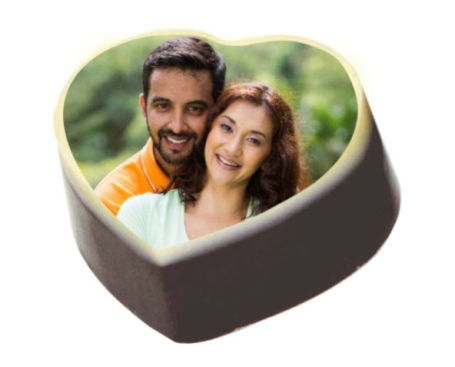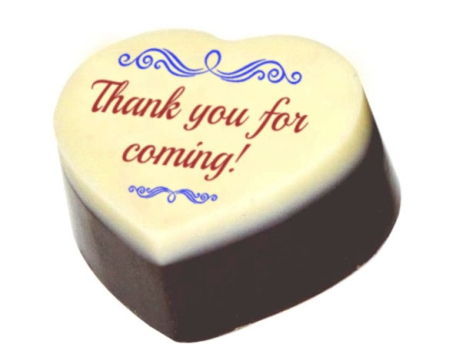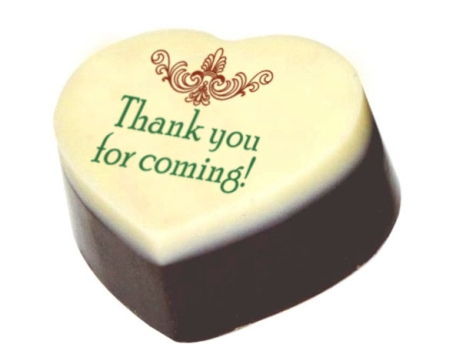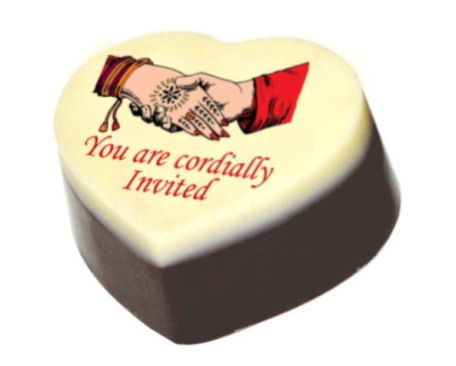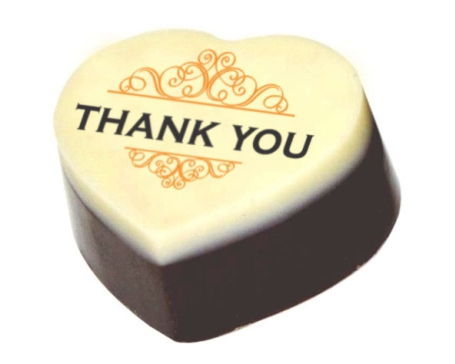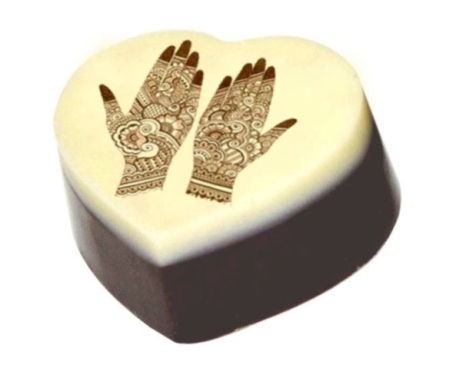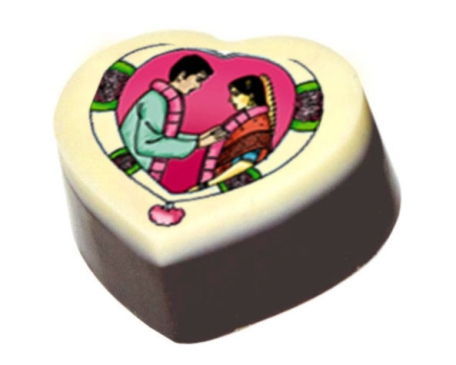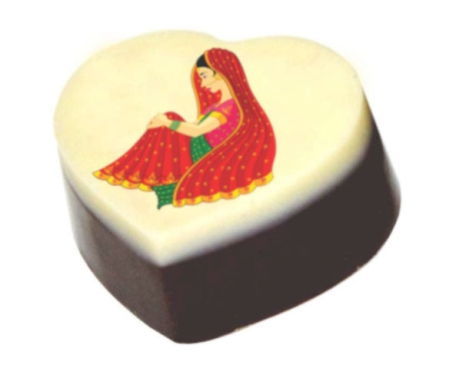 Theme Wedding Return Gifts Butter Paper Design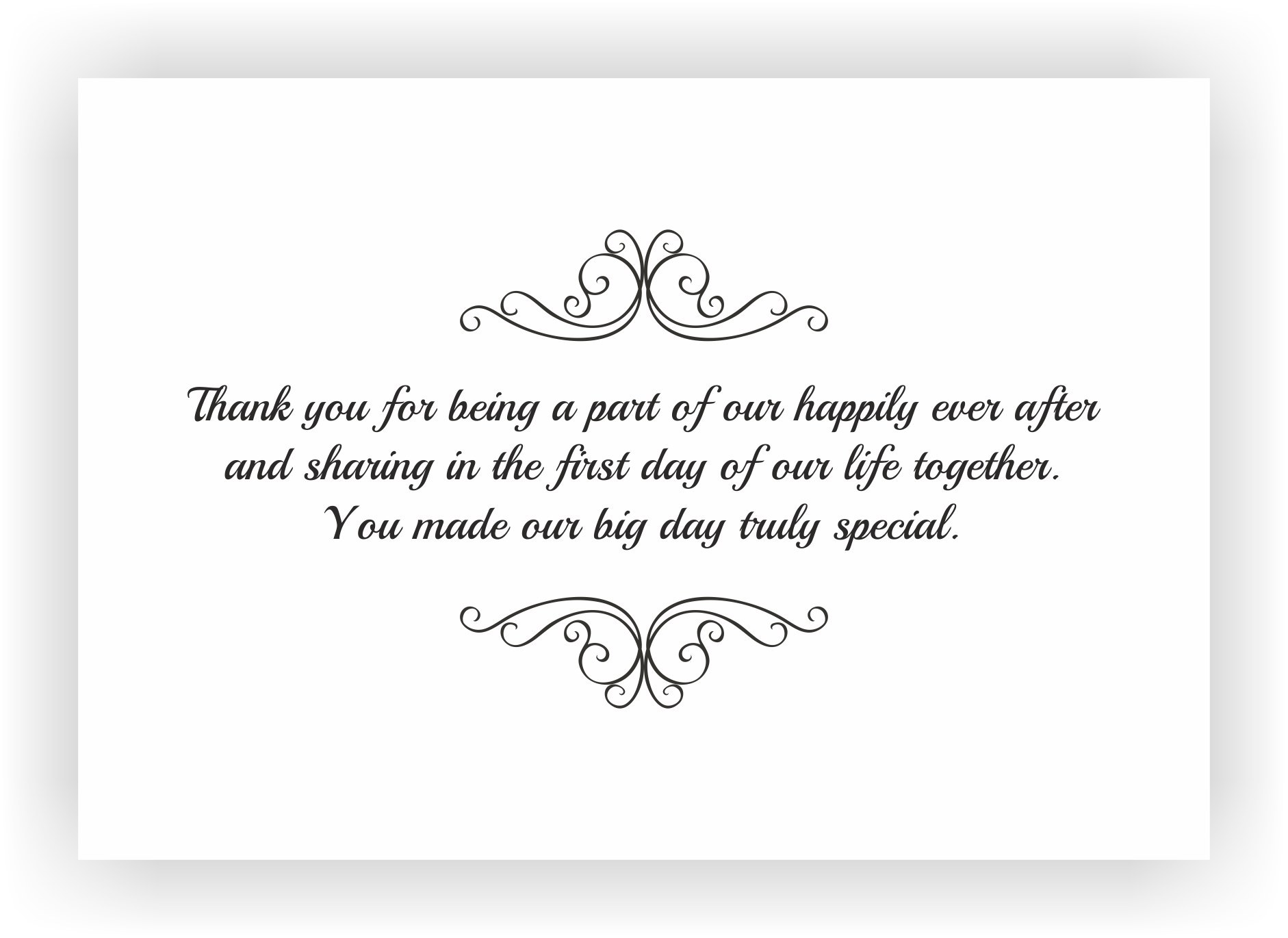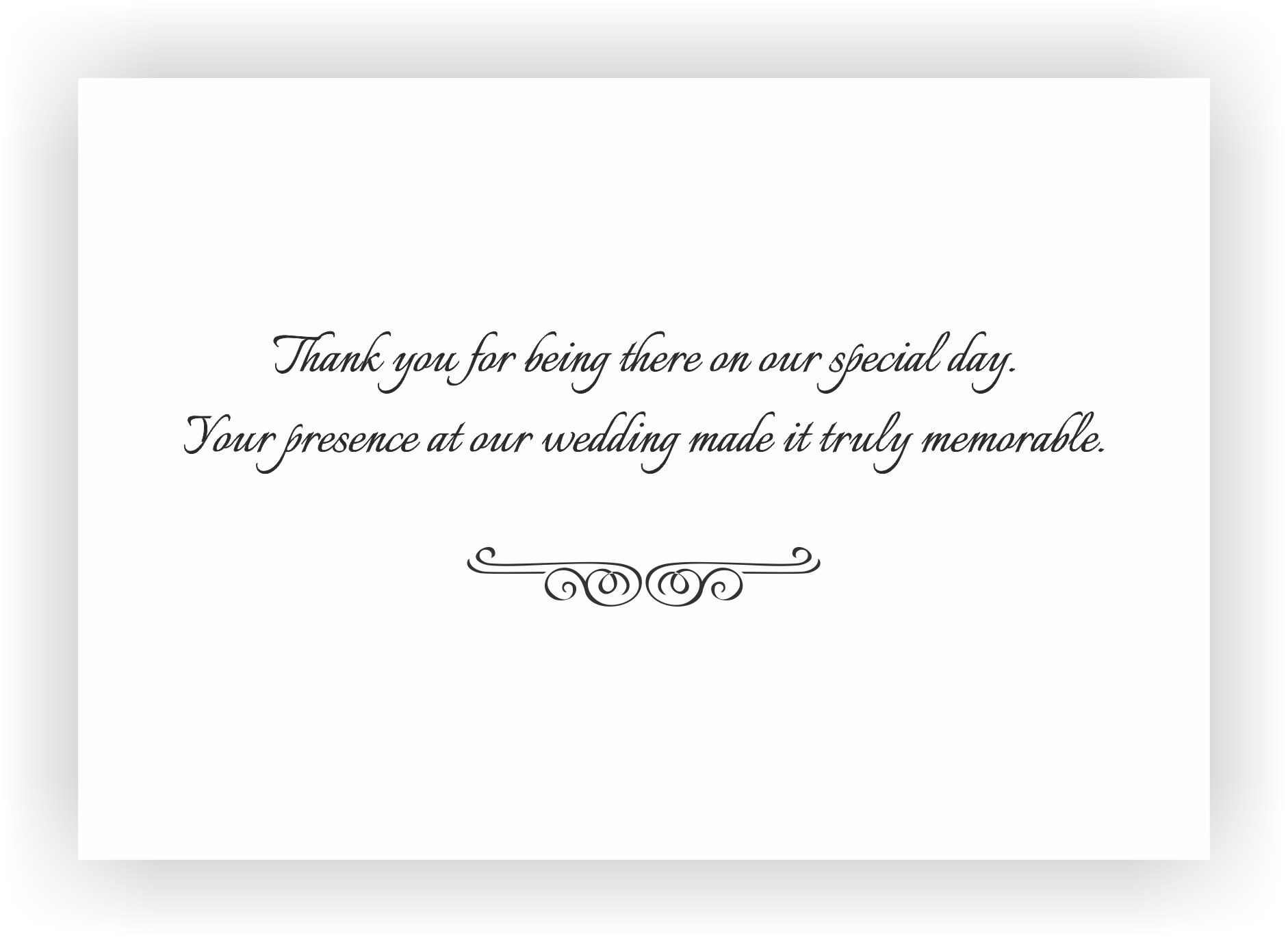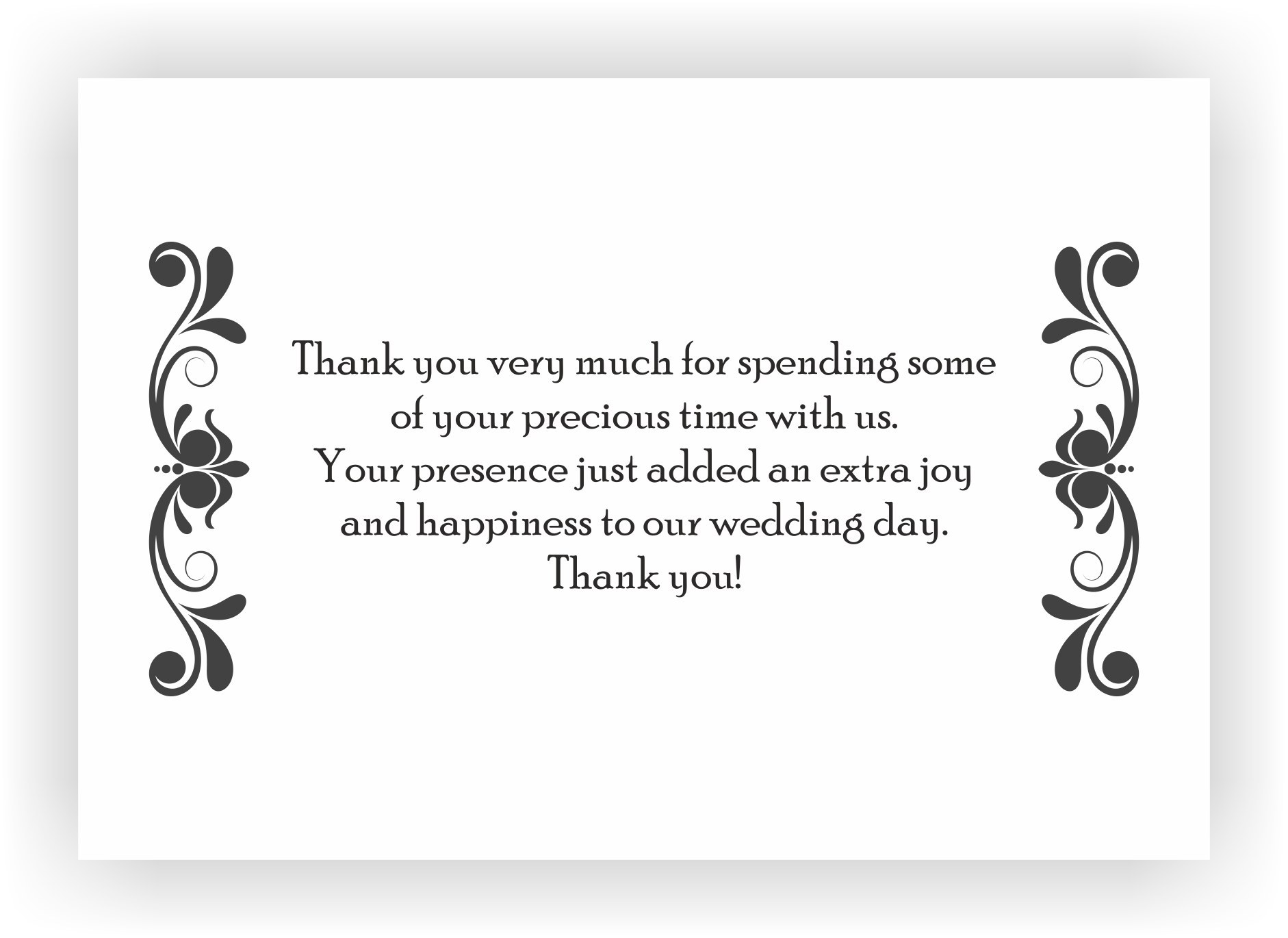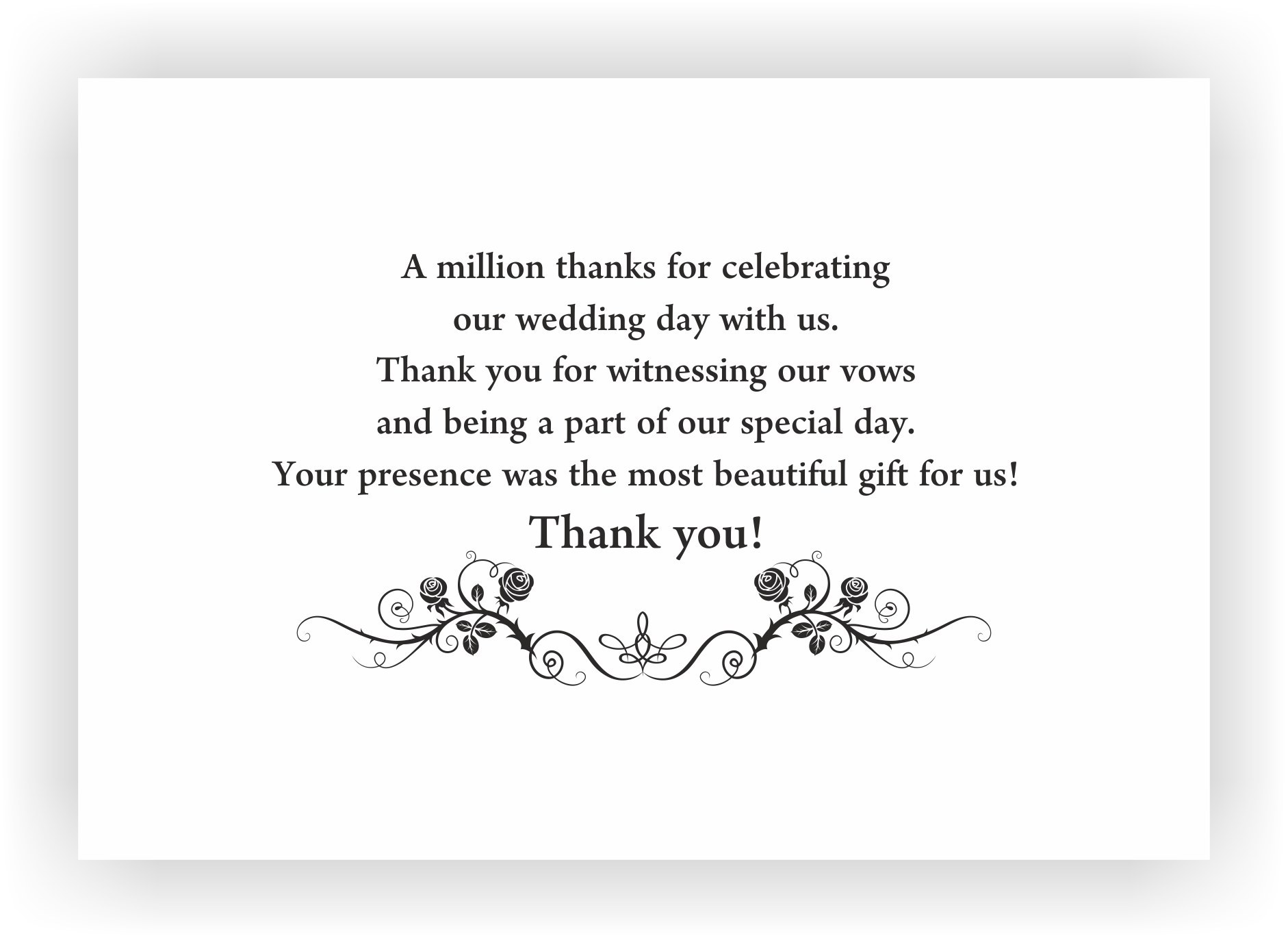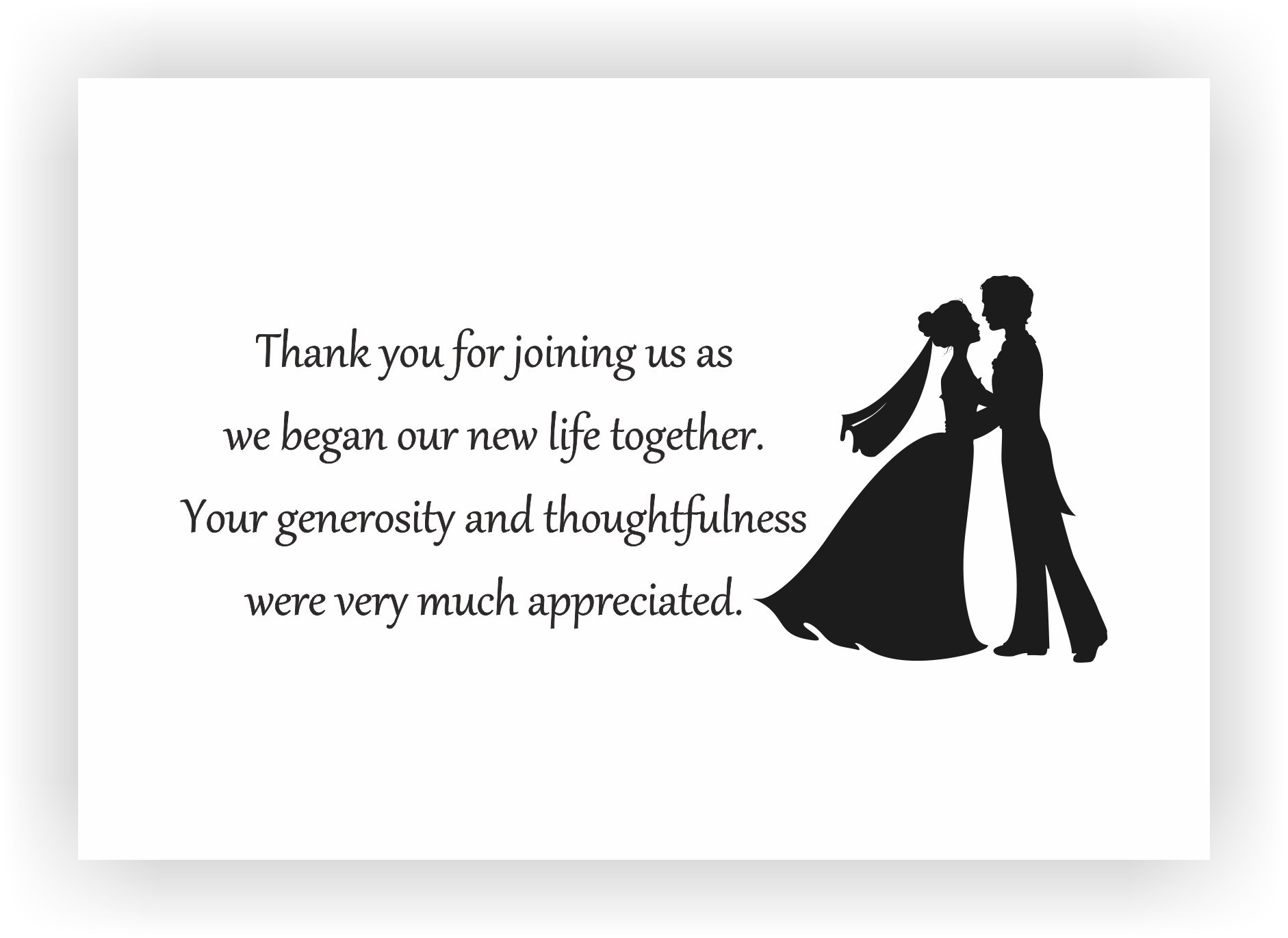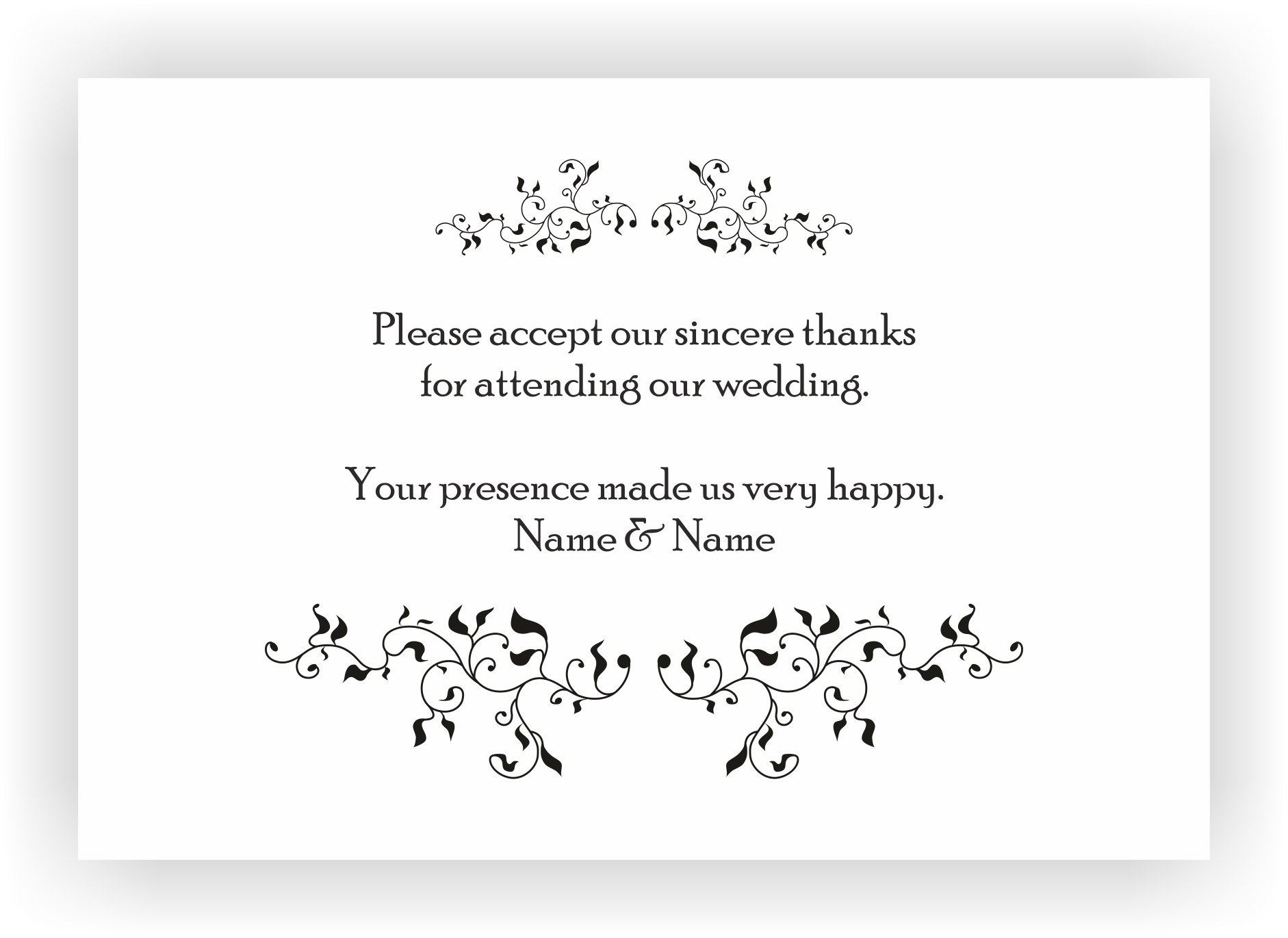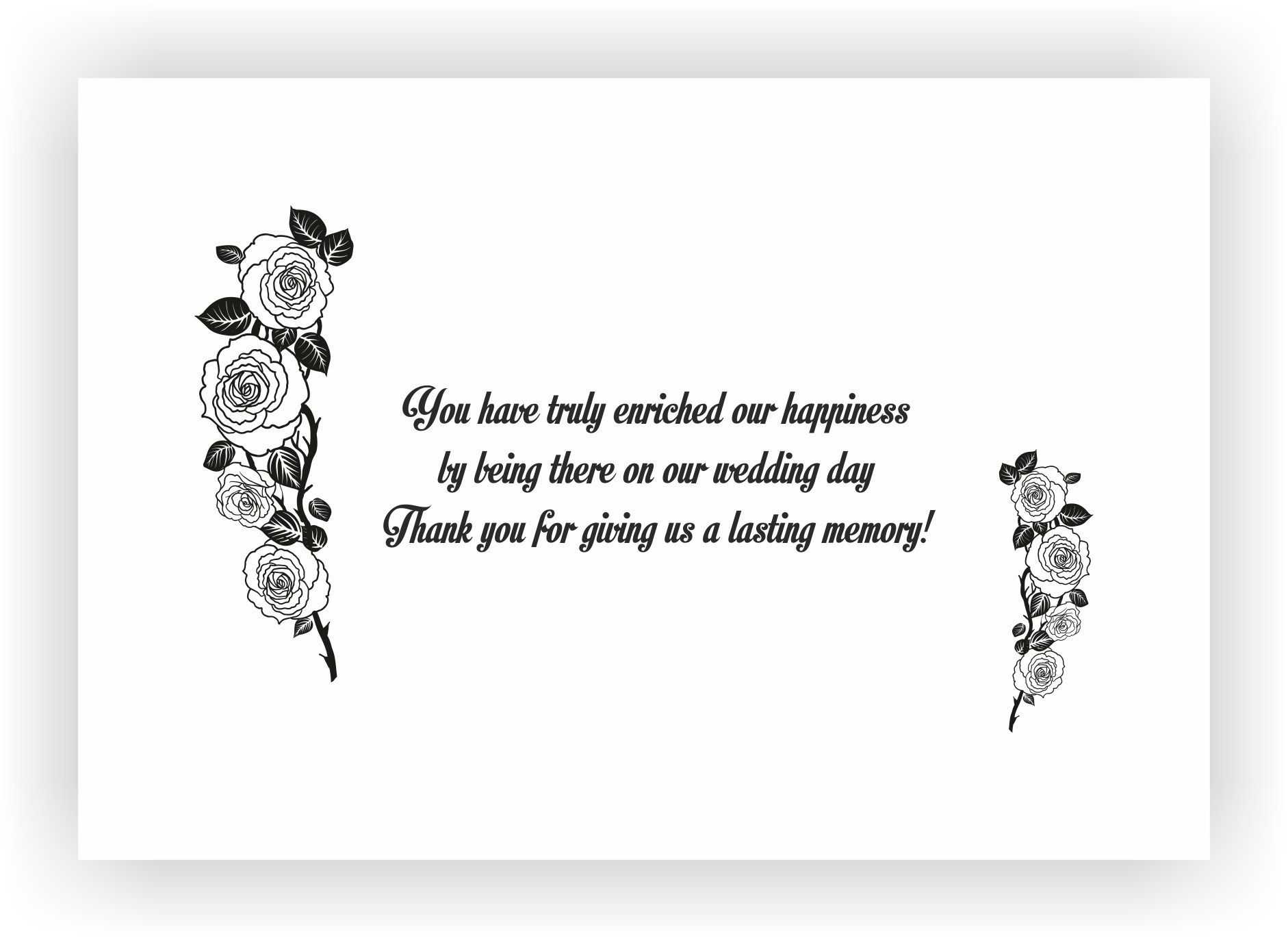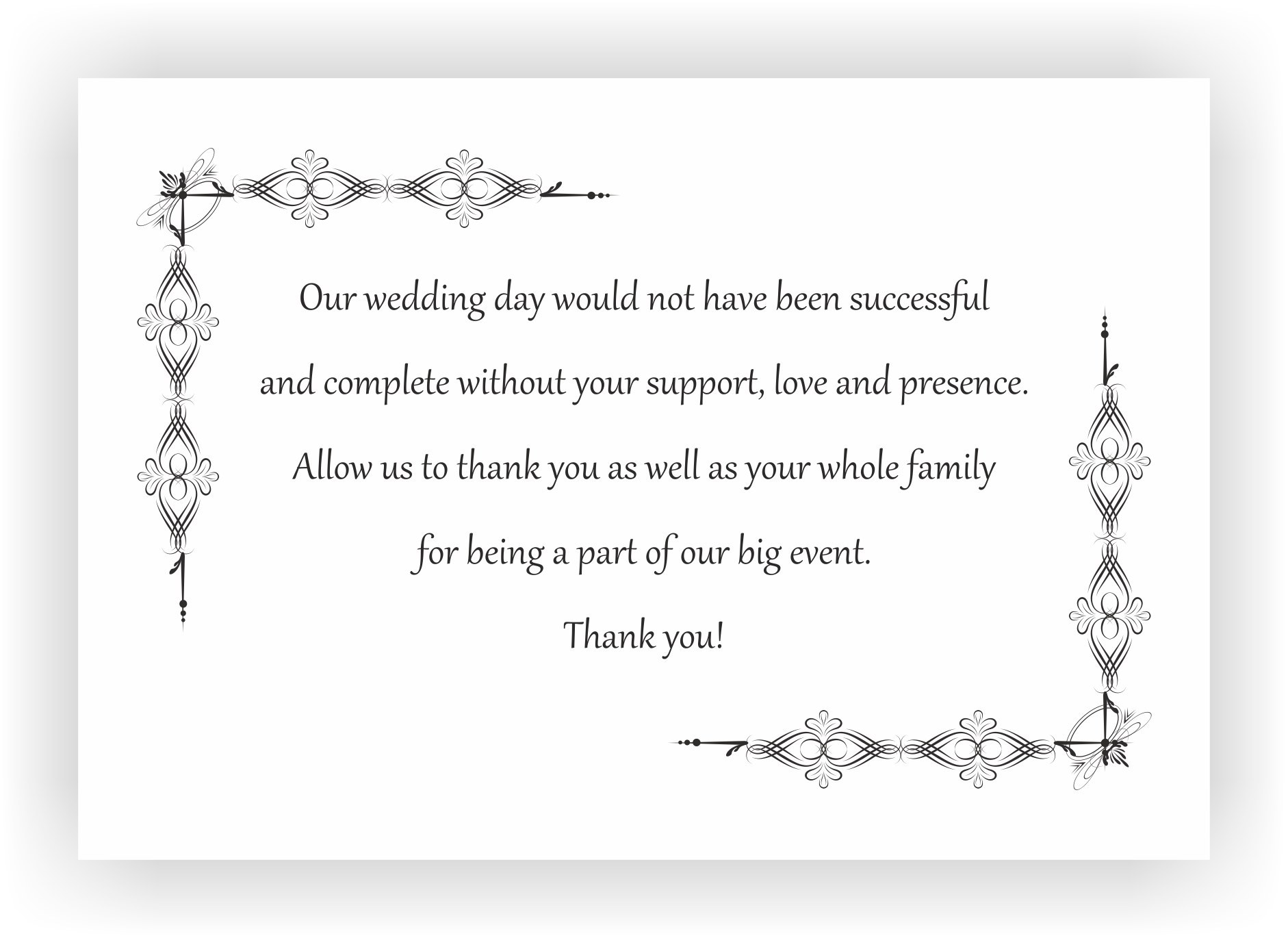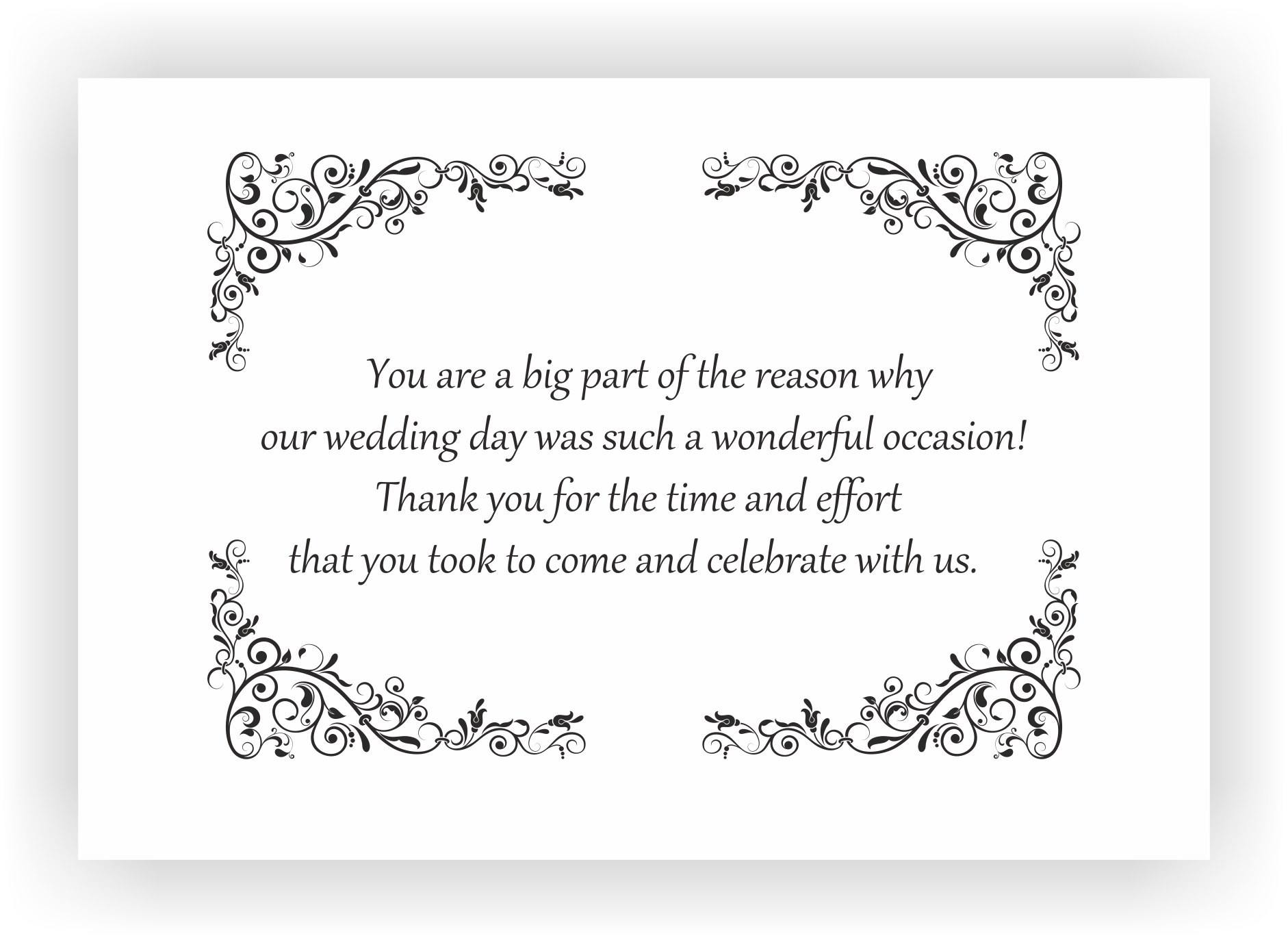 Our customised chocolates are fantastic return gift ideas for wedding for a variety of reasons. First of all, each of our chocolates is crafted from the best possible ingredients that ensure the perfect taste in every single bite. We package them in a box, crafted with fine attention to detail, resulting in a premium quality container. Our personalised chocolates are designed to impress.
For your return gifts for marriage, you can get our chocolates customised with any message you want. Print the photos of the newly wedded couple or choose a wedding image or symbol to go on the chocolate. We even offer a variety of beautiful shapes for the chocolate, allowing you to mix and match the perfect ones for the boxes. As for the boxes, you can customise them as well. You can print any design that you want on the box.
As wedding return gift ideas, customised chocolates can be made better with a personal note. We give you the ability to add a nice heart-warming message to the box free of cost. Choose from one of the samples we provide or write out one of your own.
Enjoy the convenience of ordering marriage return gifts online. There is no need to rush around anywhere. Simply select the options and place the order online. We will be taking care of the rest. More importantly, we will ensure that the items get delivered as soon as possible.
At Chococraft, you will find a wide range of options when it comes to return gifts for marriage. Start choosing today!


For more information, please get in touch with us.