Gift for Employees birthday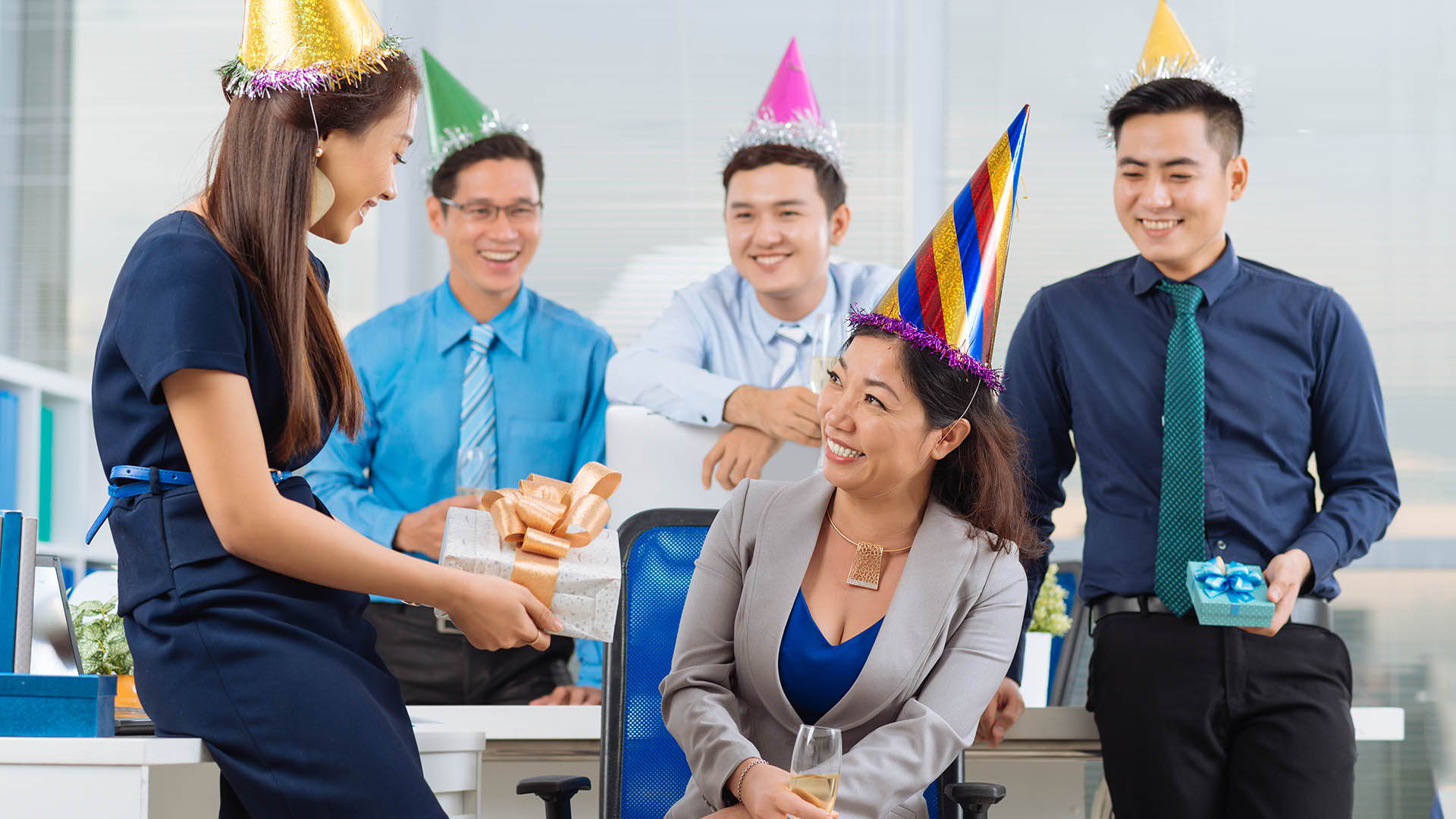 Employees are invaluable to the success of any organisation. A gift from the company on their birthday can be a small thoughtful gesture that motivates employees to give their best!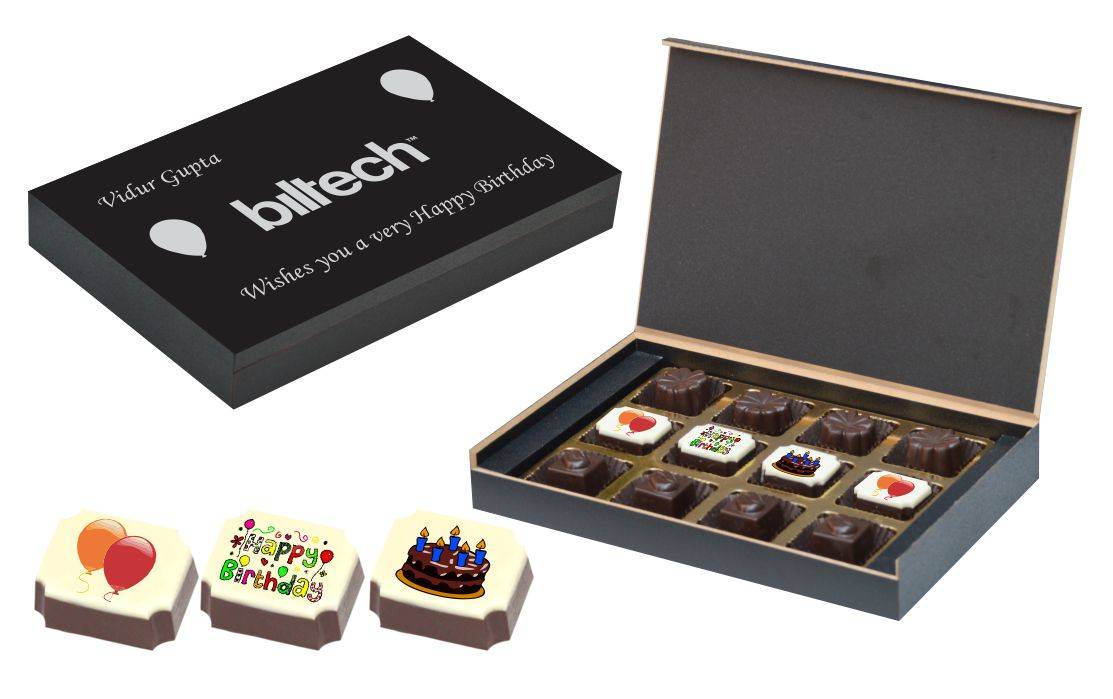 At ChocoCraft we create delicious chocolate gifts as presents for employees on their birthdays. They can also be personalized with the name of the employee to make them even more special.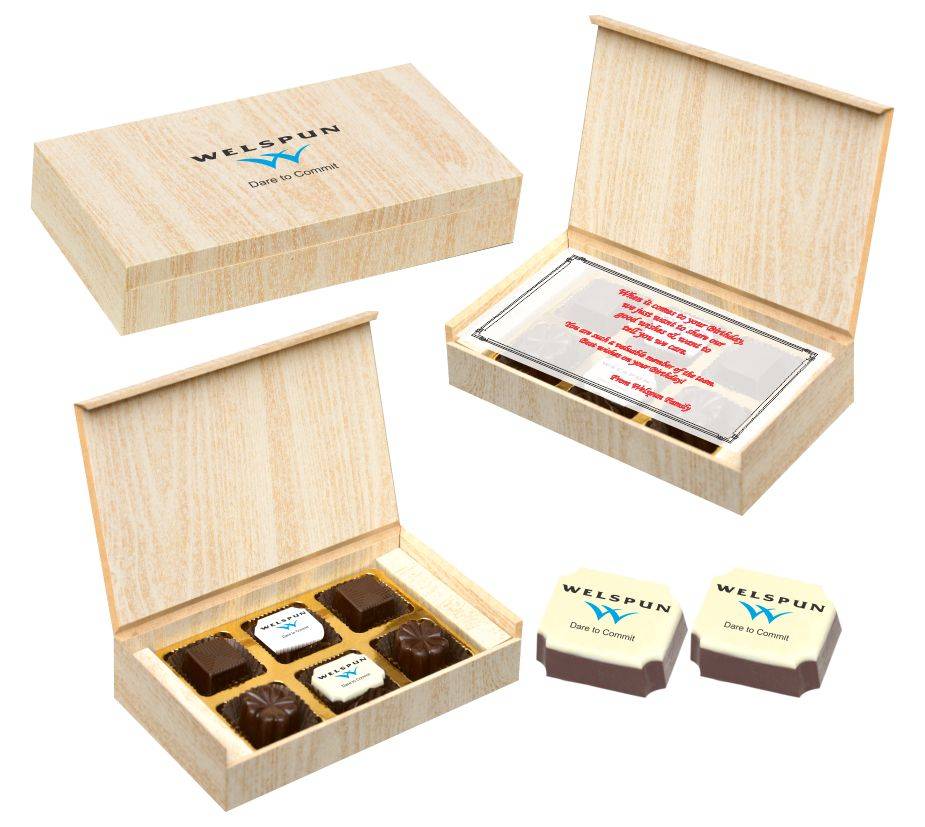 Gifts for Employee Birthdays
A company often fails to recognise the importance of what employees bring to the table and also fails to acknowledge these efforts that are being put forward by the employees. Motivated employees can bring a drastic change towards the benefits and the growth of the company such that making the company successful is a simple task indeed.
Gifts for Employees Increase Motivation
Companies these days have freelancers and renovate workers that work from different parts of the world, and making them feel like a sort of the company is equally essential. Hence to keep all employees on one track to excel in the work they are designated and ensure that the quality rises considerably, there are unique gifts if employees that one can utilize to ensure that all employees are motivated and carry out the work in the right manner.
It should be advised that other than gifts for office staff, keeping the employees under a decisive leader can lead the team into getting the best out of each employee. Motivation comes when the employee sees the benefit of what they might get when they put in their hard work, and living what they do is what matters in a company. Thus, ensuring that there is sufficient support in growth and scaling newer heights is what is advised.
Creating a positive atmosphere goes a long way in ensuring that integrity remains amongst the employees, and they can work without any tension in mind. Yes, gifts for staff can be used as one of the many ways through which each one can get a sense of positivity within them to elevate the way that they look after their jobs. Companies should ensure that the employees are surrounded by positive nature that could either through motivational talks or even a motivation camp.
Employee Appreciation Gifts
Encouragement is one of the many things that goes a long way and beats the employee appreciation gifts by a mile. It's because when you appreciate someone or encourage them to do more of what the company is proud of, they are then entitled to give more than what they have asked for and ensures that they are motivated as a result. But to keep in mind is that never discourage the person that might have once be significantly encouraged. It would help if you appreciated their efforts both in times of success and failure.
Corporate Gift for Employees
Gift ideas for office staff might be the perfect way to eliminate office boredom. Yes, the work might get annoying, but then it's the job of the company to motivate the employees to accomplish. There could be short breaks between intense working sessions or playful sessions where relaxing can be a peaceful affair and ensure that employees are motivated to get the job done rather than making a burden on them.
Employee gift ideas might be the perfect way of eliminating Borden, but then it's not all the time that it might do the trick. One should keep in mind that the faster you get your employees motivated and pumped up to carry out their job, the faster are the practical results that one can witness from their employees. Hence, having daily morning motivational talks or classes can certainly help and can ensure that employees are motivated for a more extended period.
Hence one must keep in mind that motivation is necessary, and using the help of corporate gift ideas for employees can undoubtedly go a long way in ensuring that the employee stays motivated and also keeps the token of appreciation through the means of a gift with them for a more extended period. But then making your colleagues and friends at work have a happy birthday and giving then personalized gifts for employees is one way of getting the motivation up and ensuring that there is a unique bond between the employees. Hence the various ideas are provided below.
1. Personalized chocolates.
Birthday gifts for remote employees can be accredited with chocolates. But these aren't any chocolates, but they are customized ones with a personal letter that you can avail inside of the chocolate. Choco craft is one such company the providers and exquisite take in personalized chocolates and also provides nationwide shipping for the chocolates that you might have ordered. With surplus flavours to choose from, you can have the best of times in choosing the ones that the person that you might be gifting might like.
2. Electronic gadgets.
Best gifts for employees could be electronic gadgets, as everyone appreciates great electronic gadgets where they can appreciate the effort that the person might have put in gifting the item to the receiver. Hence electronic gadgets are of plenty where you can choose from headphones, mobile phones and much more. Selecting any of these items would certainly be an excellent gift for employees.
3. Stationeries.
Based on the job of the person, you can gift them accordingly. A creative employee gift would be to actually think about the person and the role that they might doing and then plan out accordingly. You can gift an imported pen or other stationery items that might be of some use to the other person, or you can go for other clothing items wherein using it daily can remind them about you.
Hence with the above given birthday gift ideas for employees, you can expect a sense of appreciation and emotion from them towards you for the kind gesture. You can provide unique gifts based on the person that you might be gifting and avail the best of times indeed. Hence, all the best and do the needful.