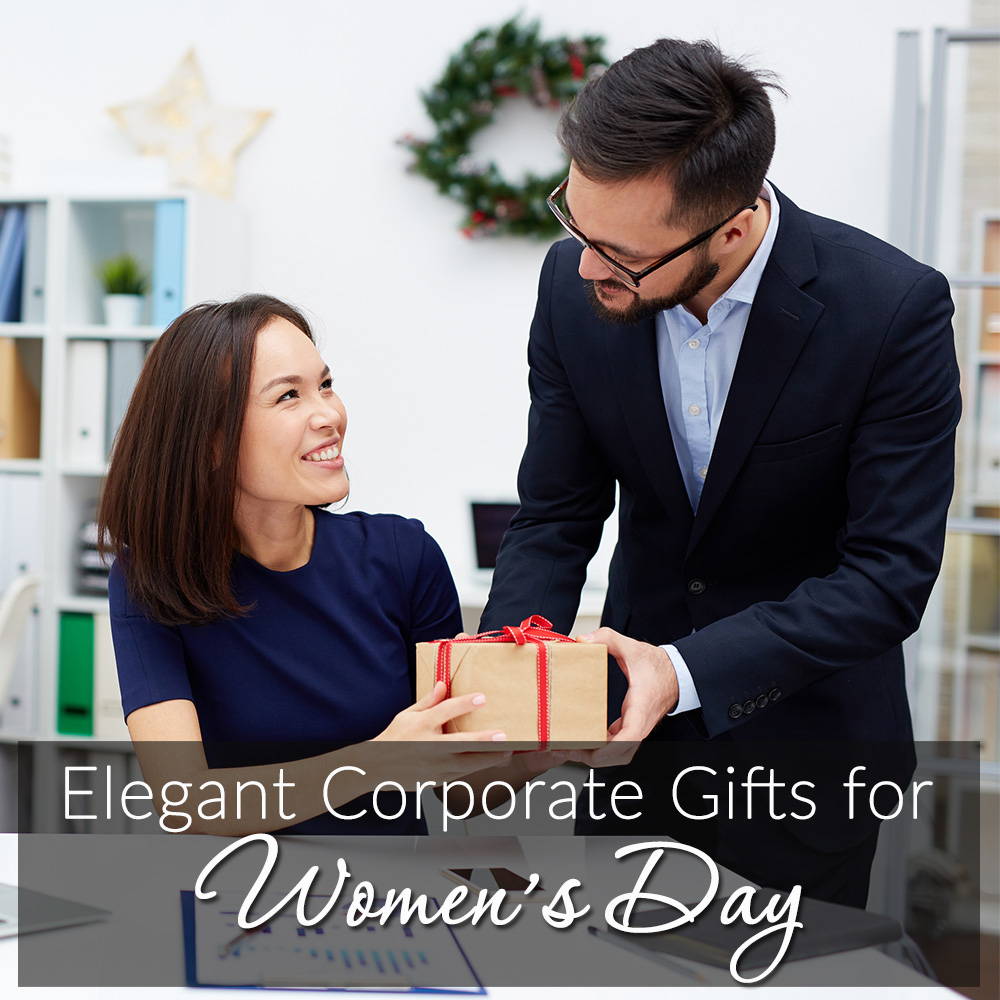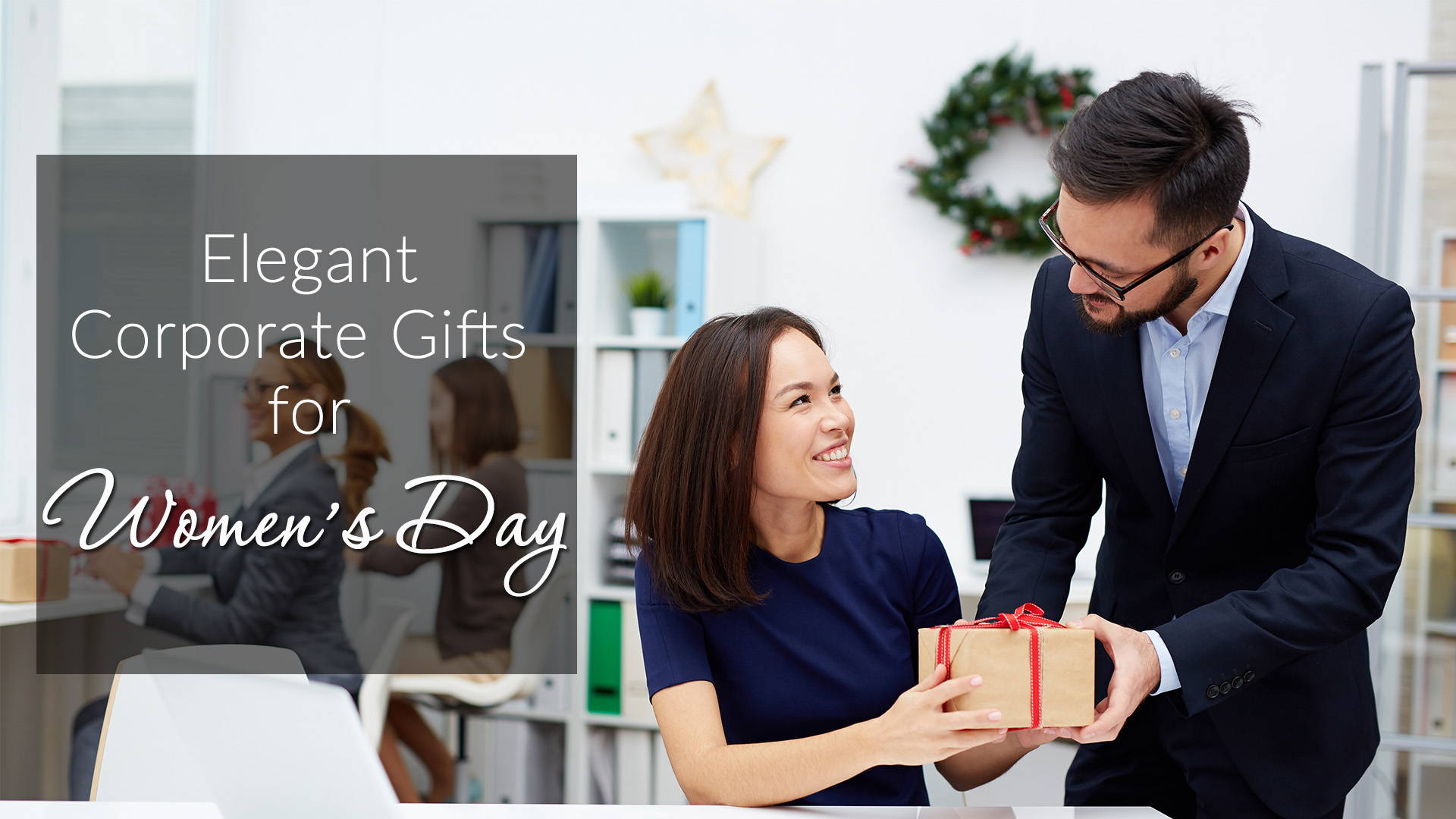 Corporate Gifts for Women's Day
Chococraft is a one stop destination for you if you are planning to gift your work some chocolatey treat this 8th March. At Chococraft, you get a wide range of customised corporate gifts online with added benefits of doorstep delivery and delicious taste with eye catching prints.
You can get personalised women's day gifts for employees by exquisitely royal tailored chocolates as per the your choices coupled with delicious and appetizing taste. 
Select box design for Women's Day
(You can also give your design for the box)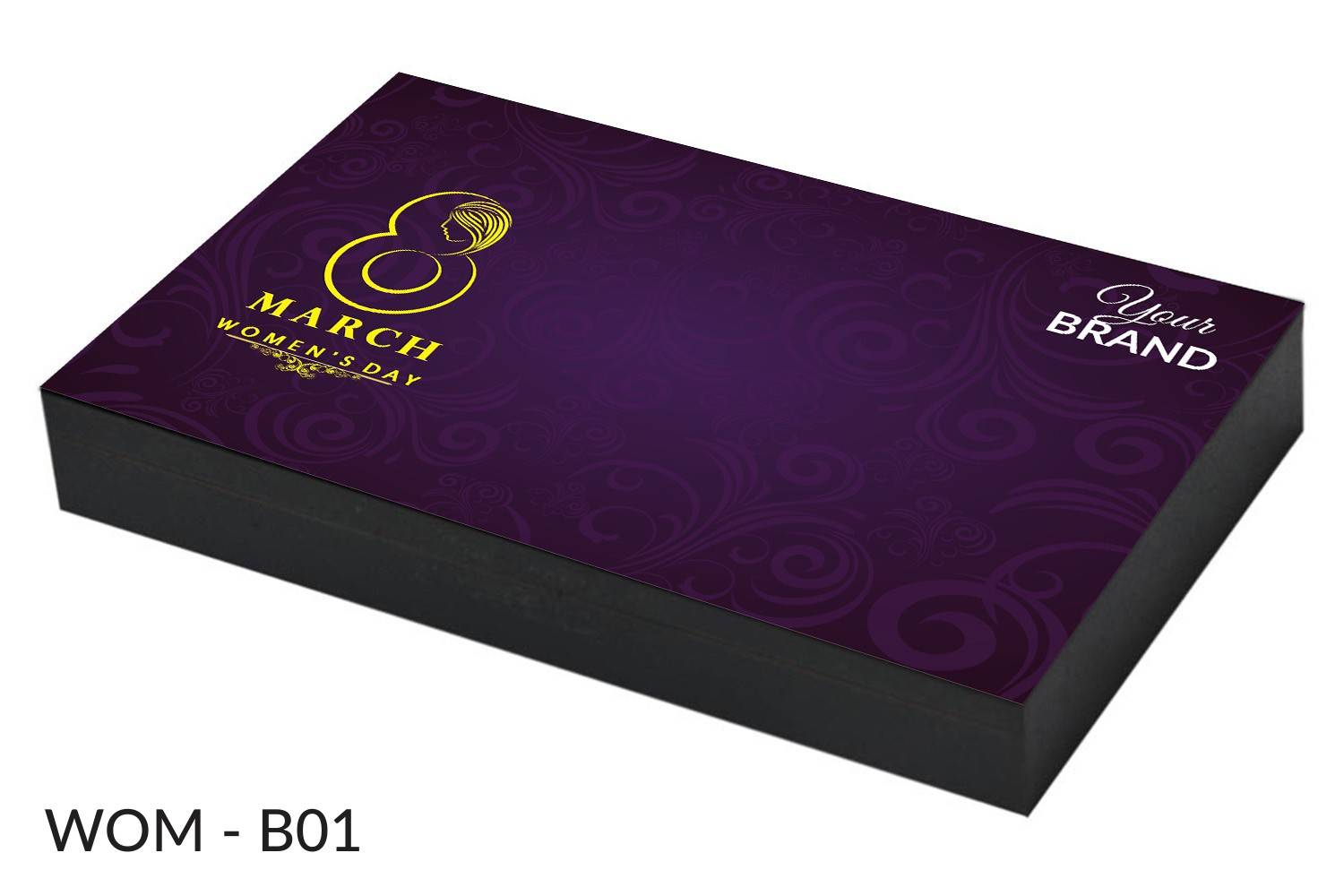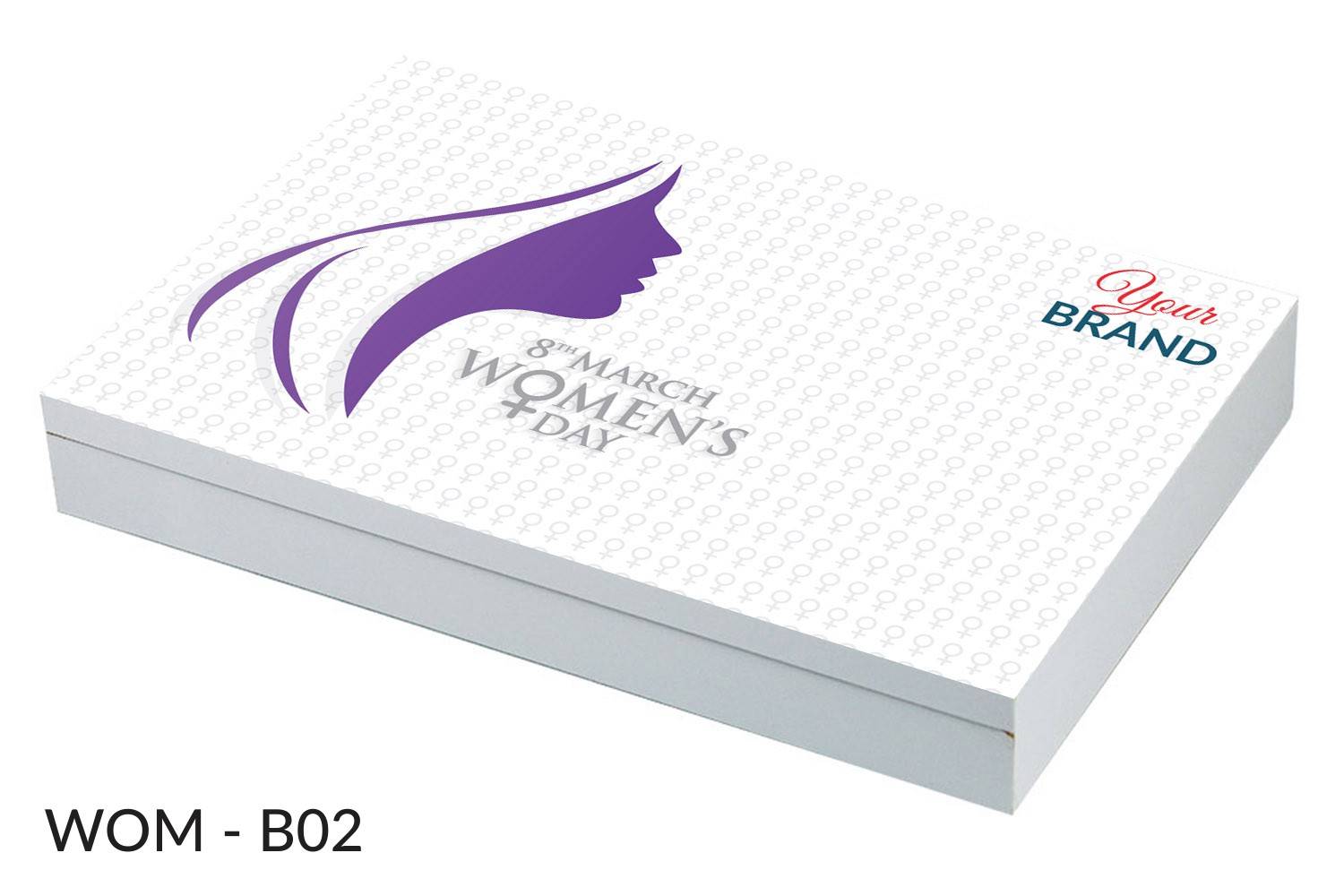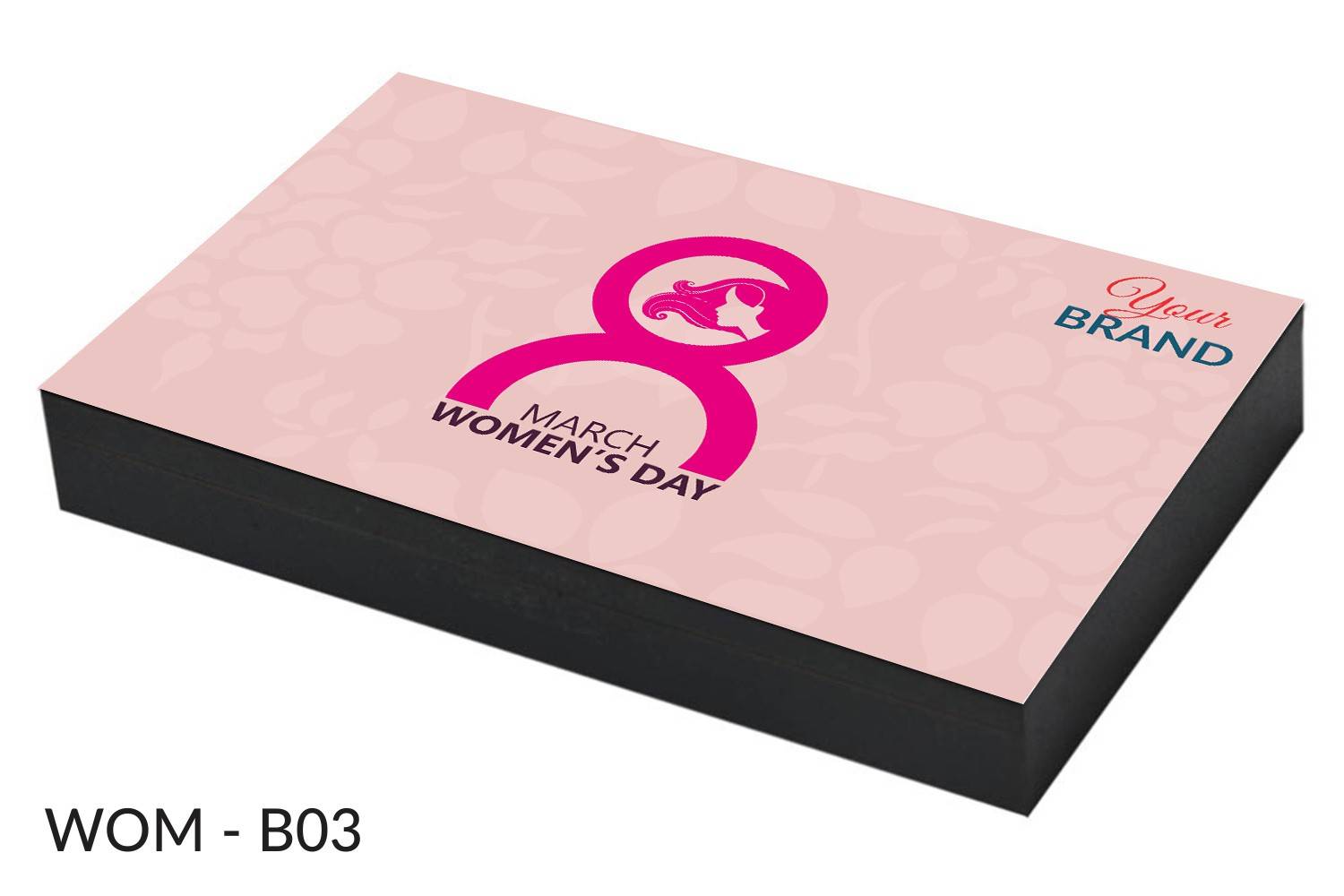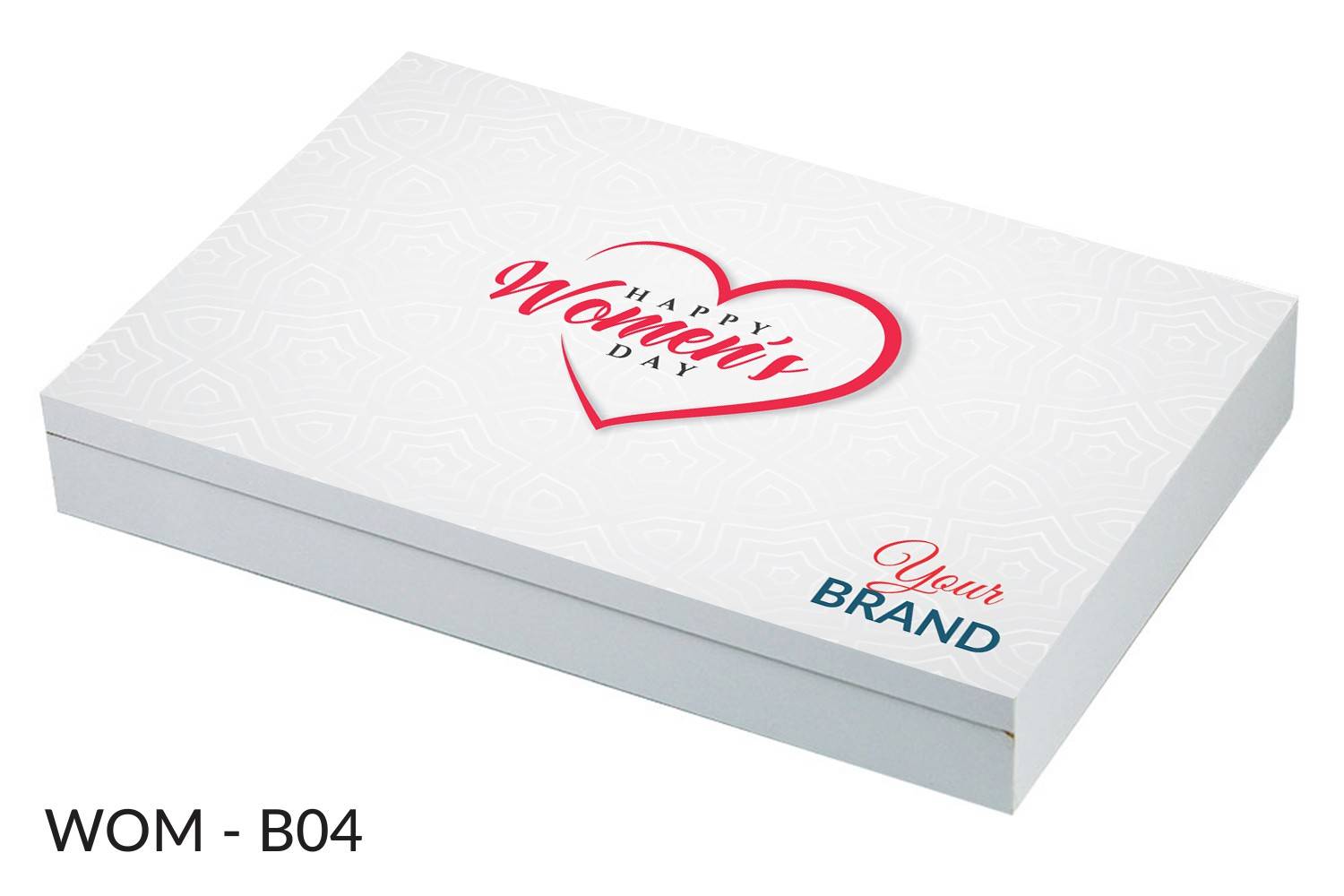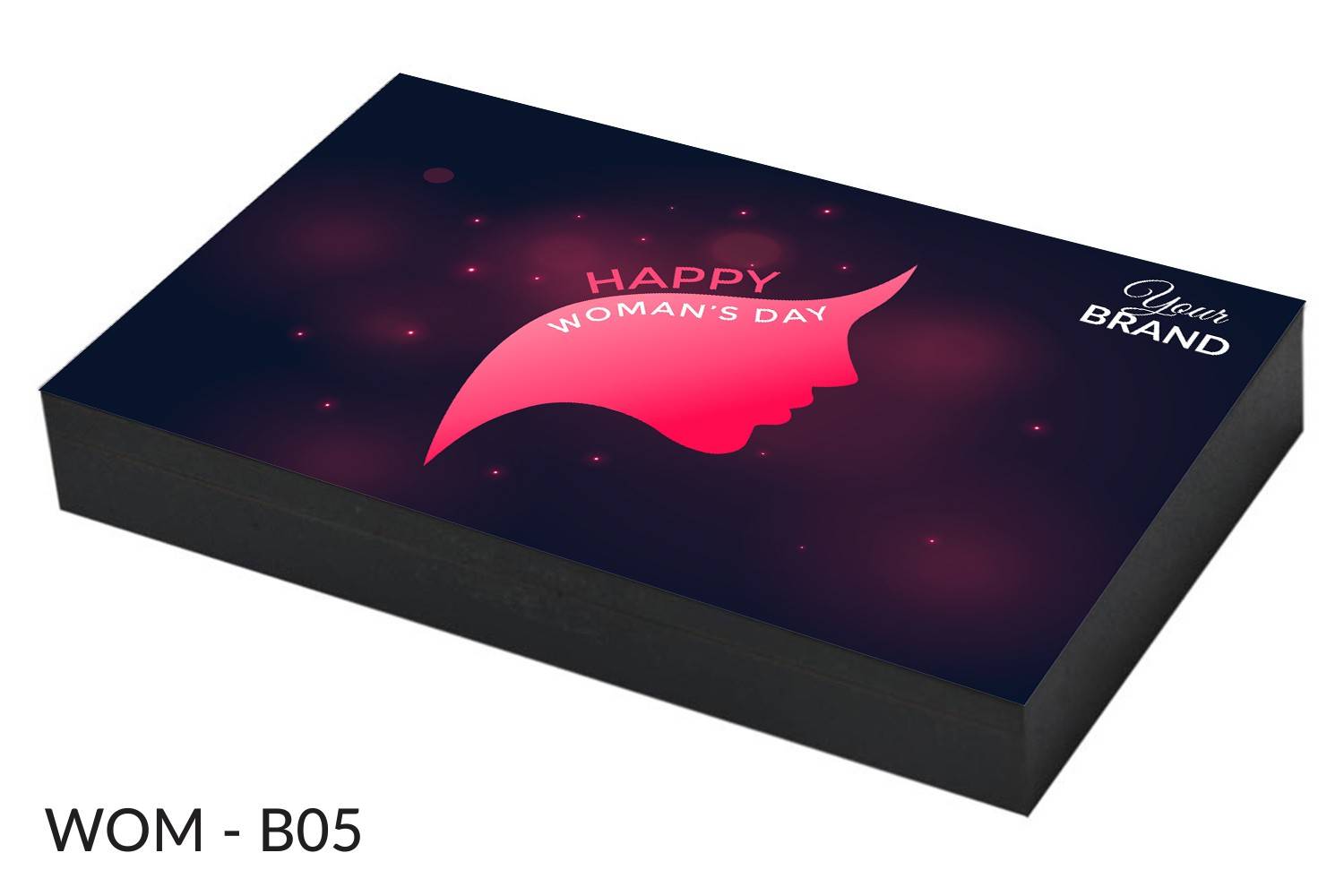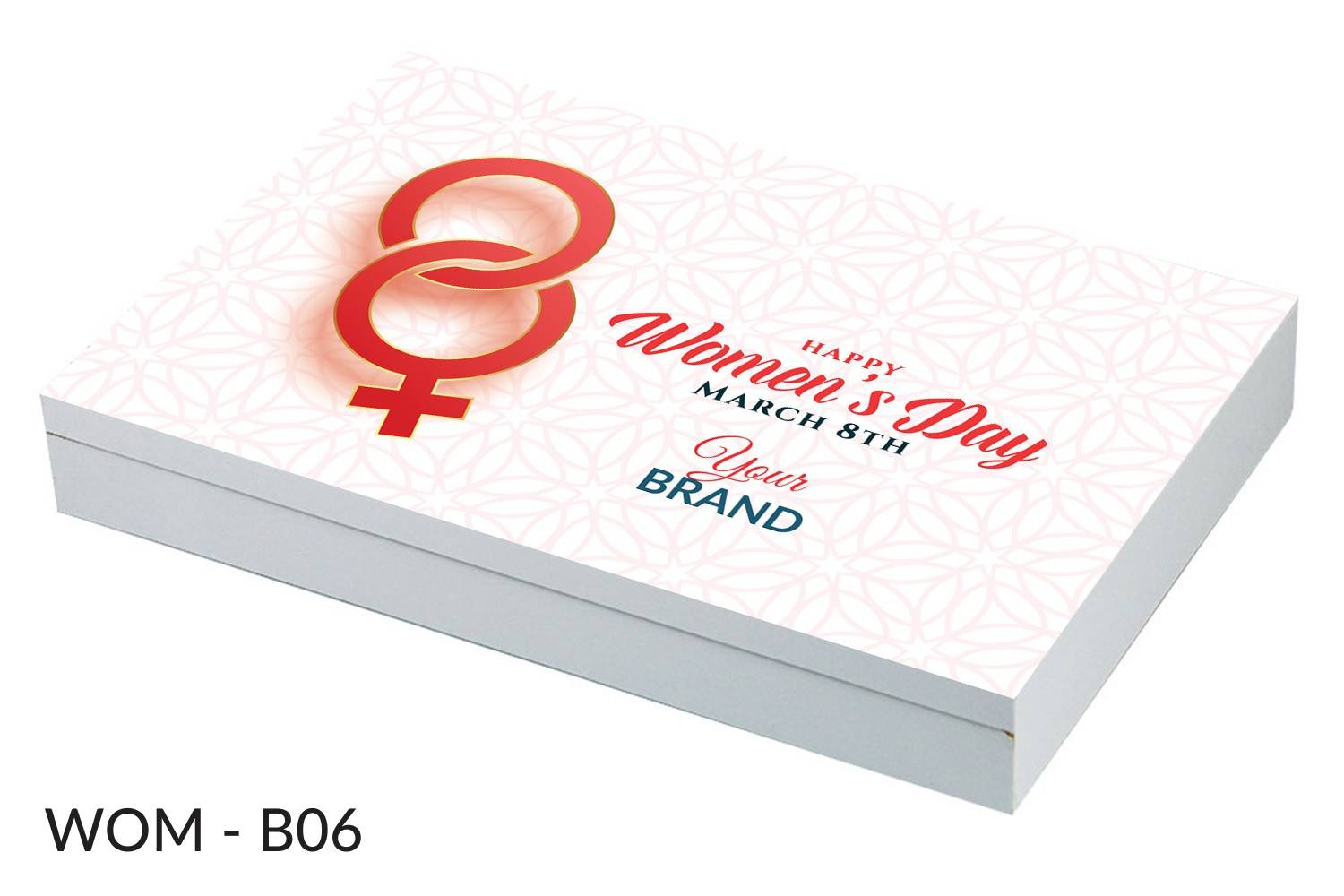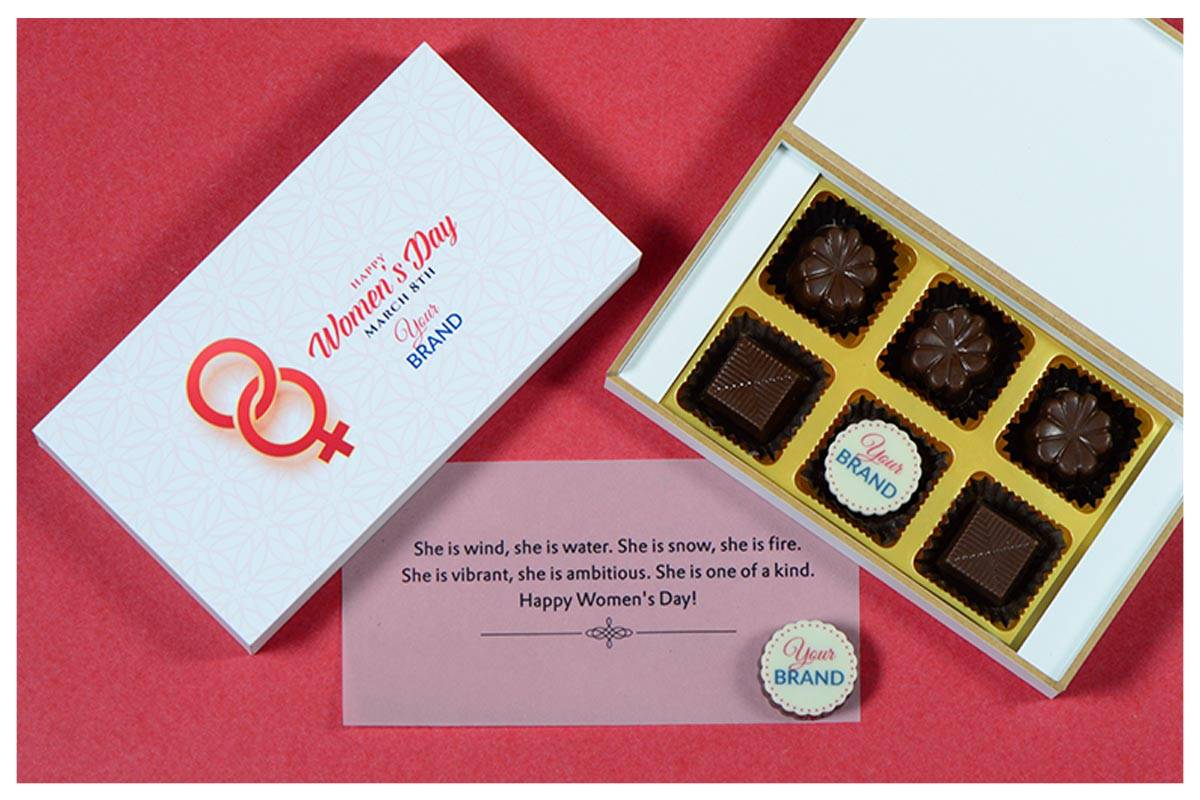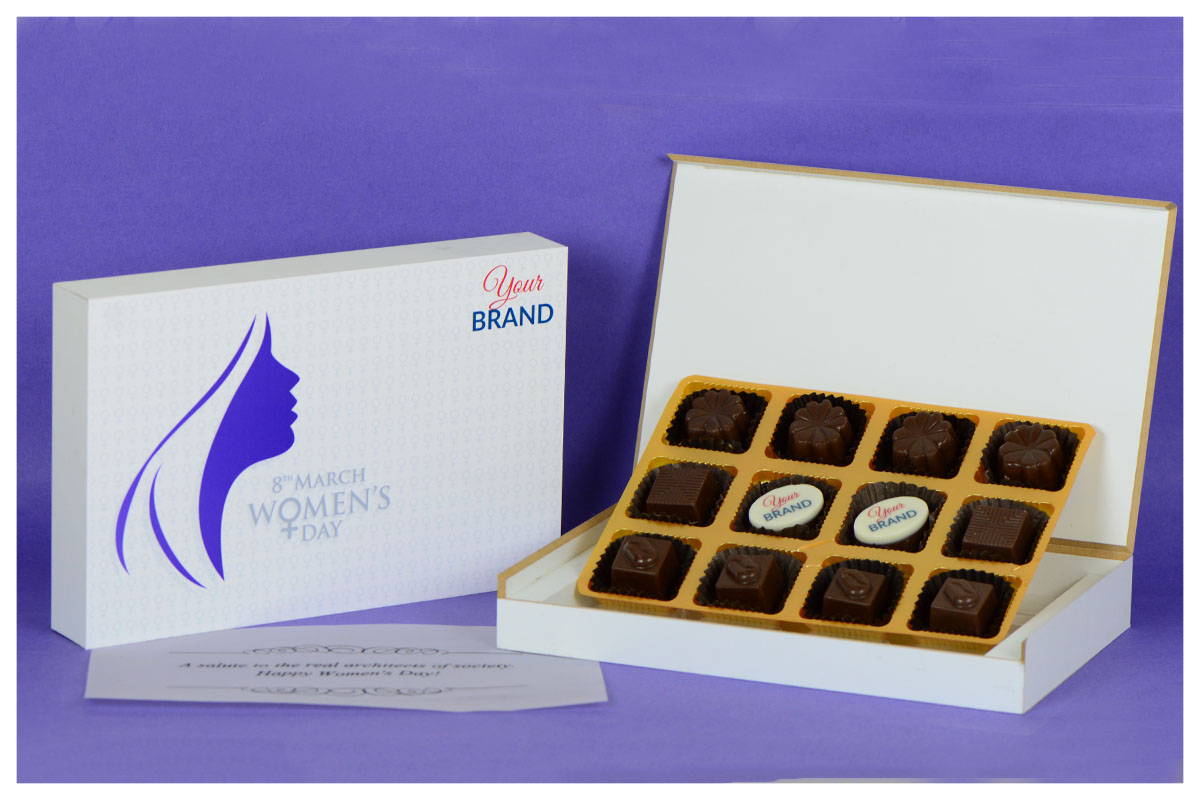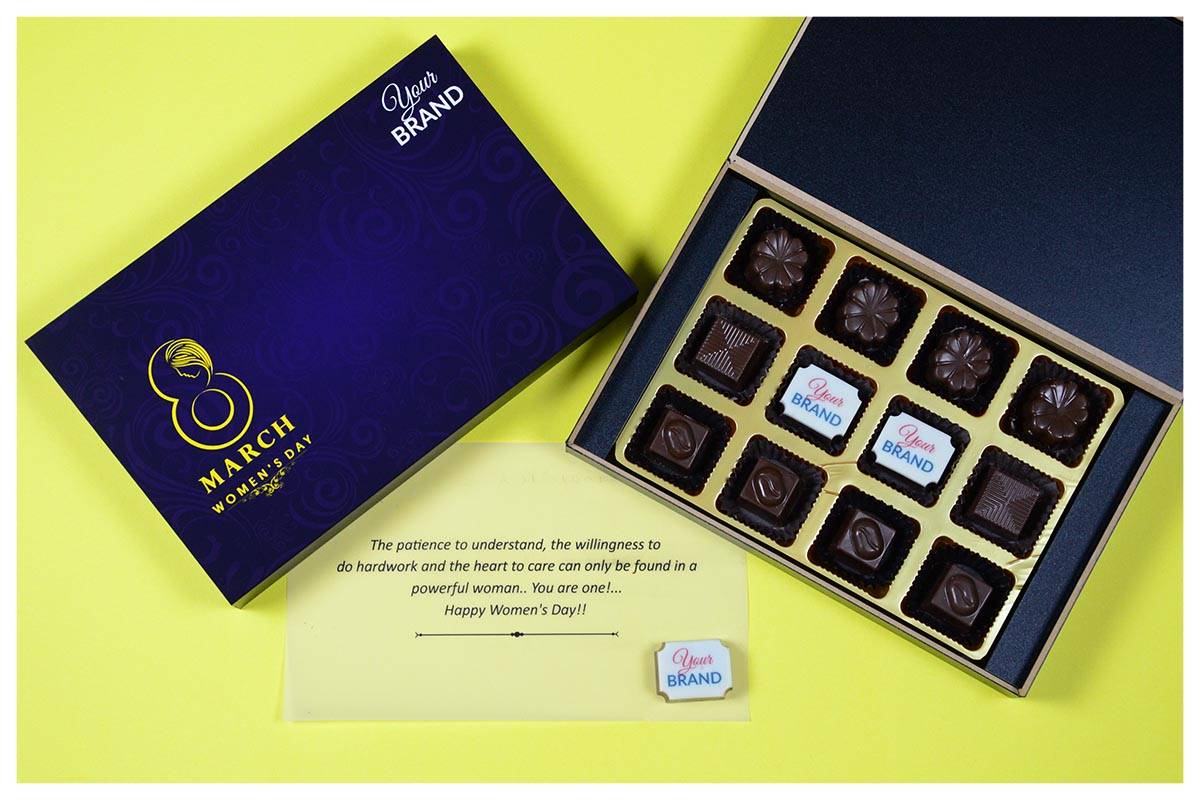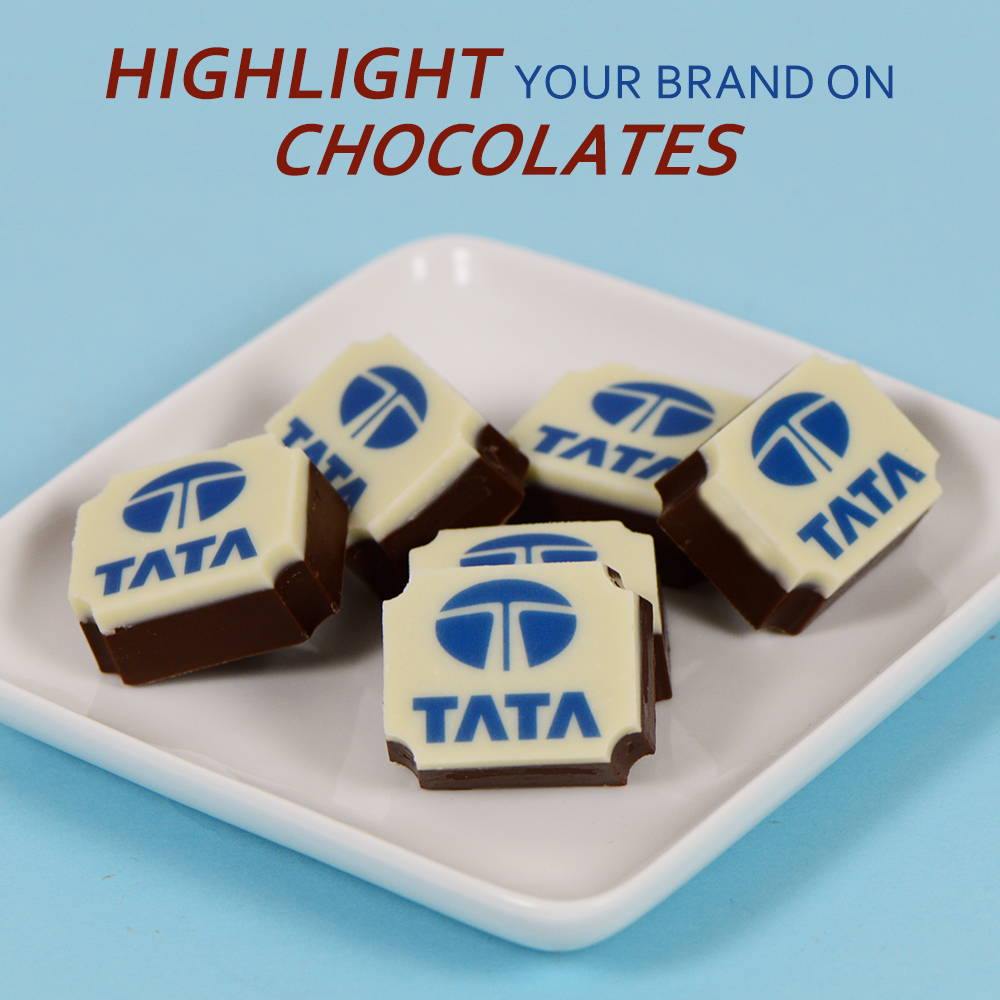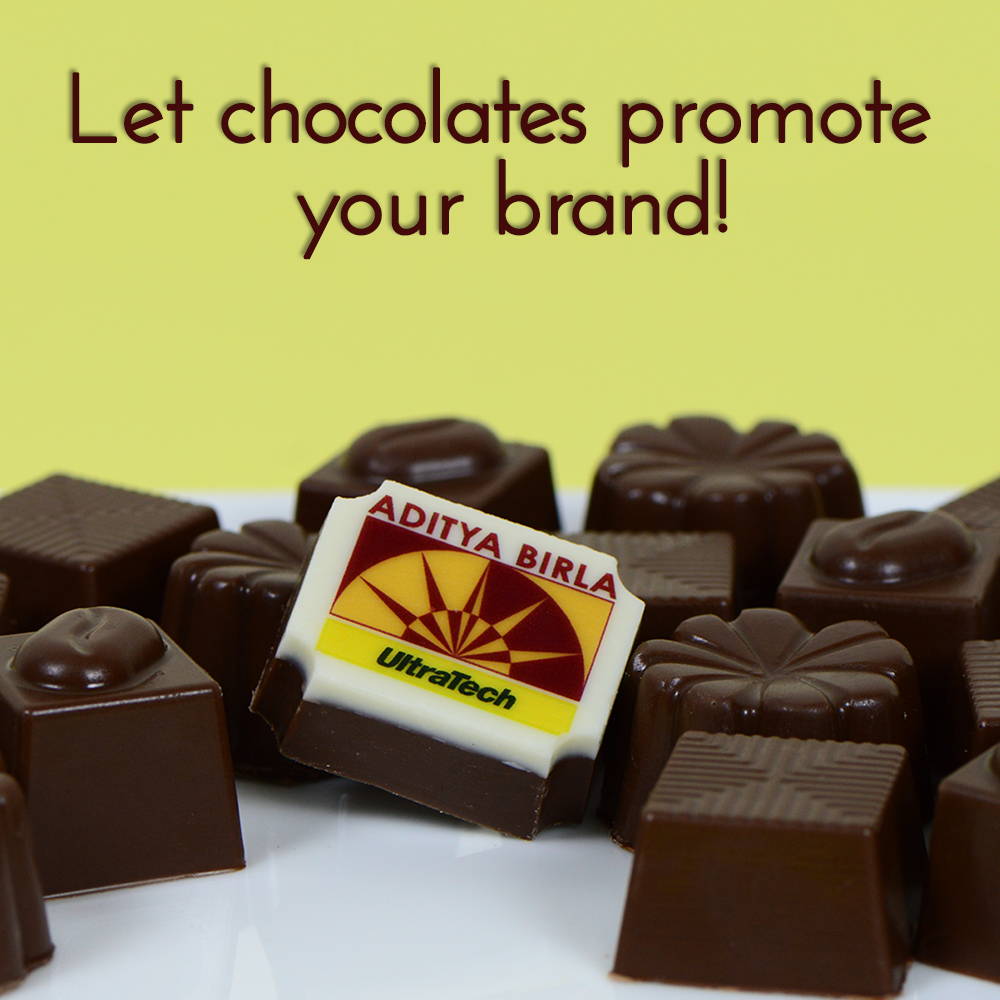 Select message for Women's Day
(You can also give your message)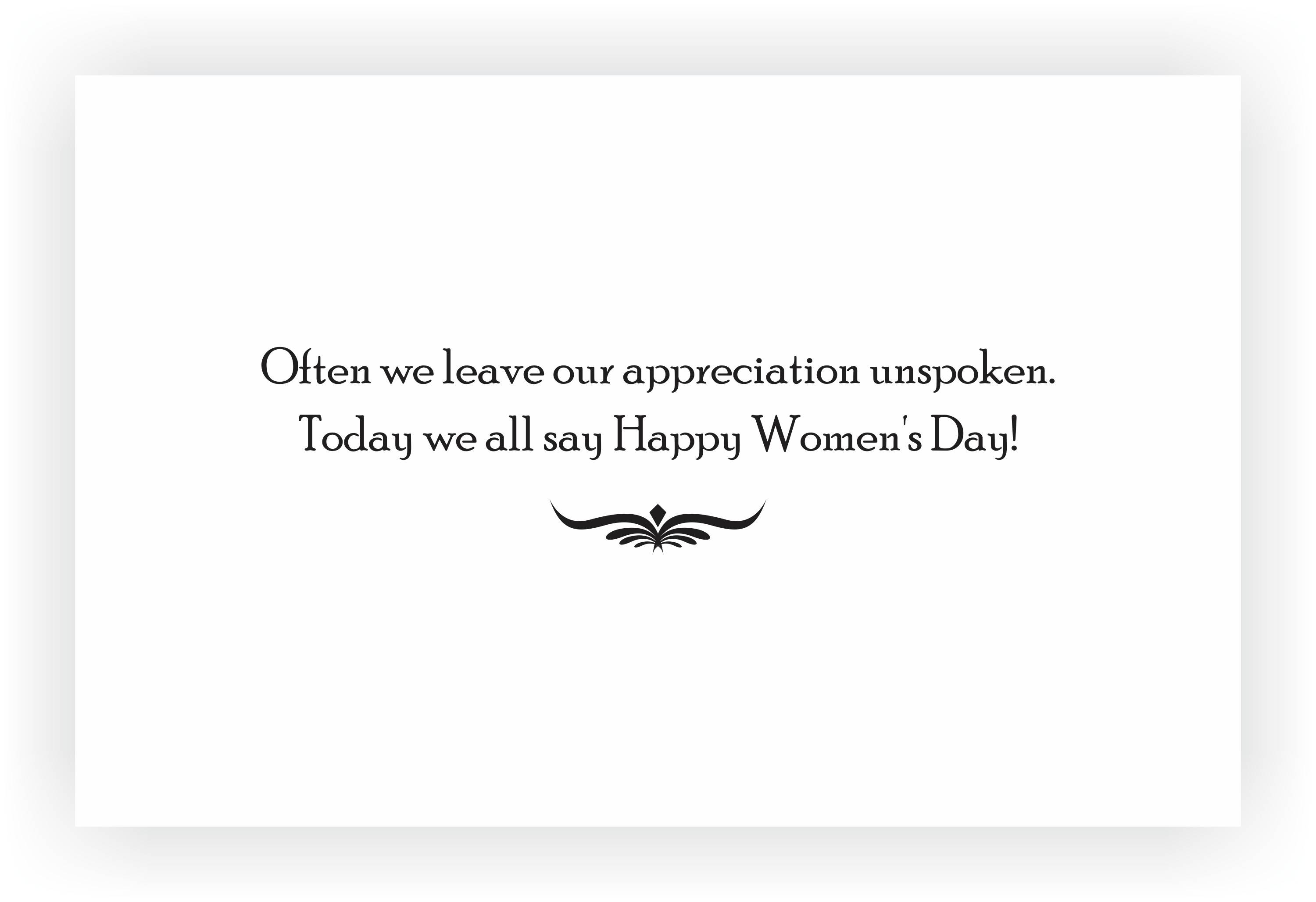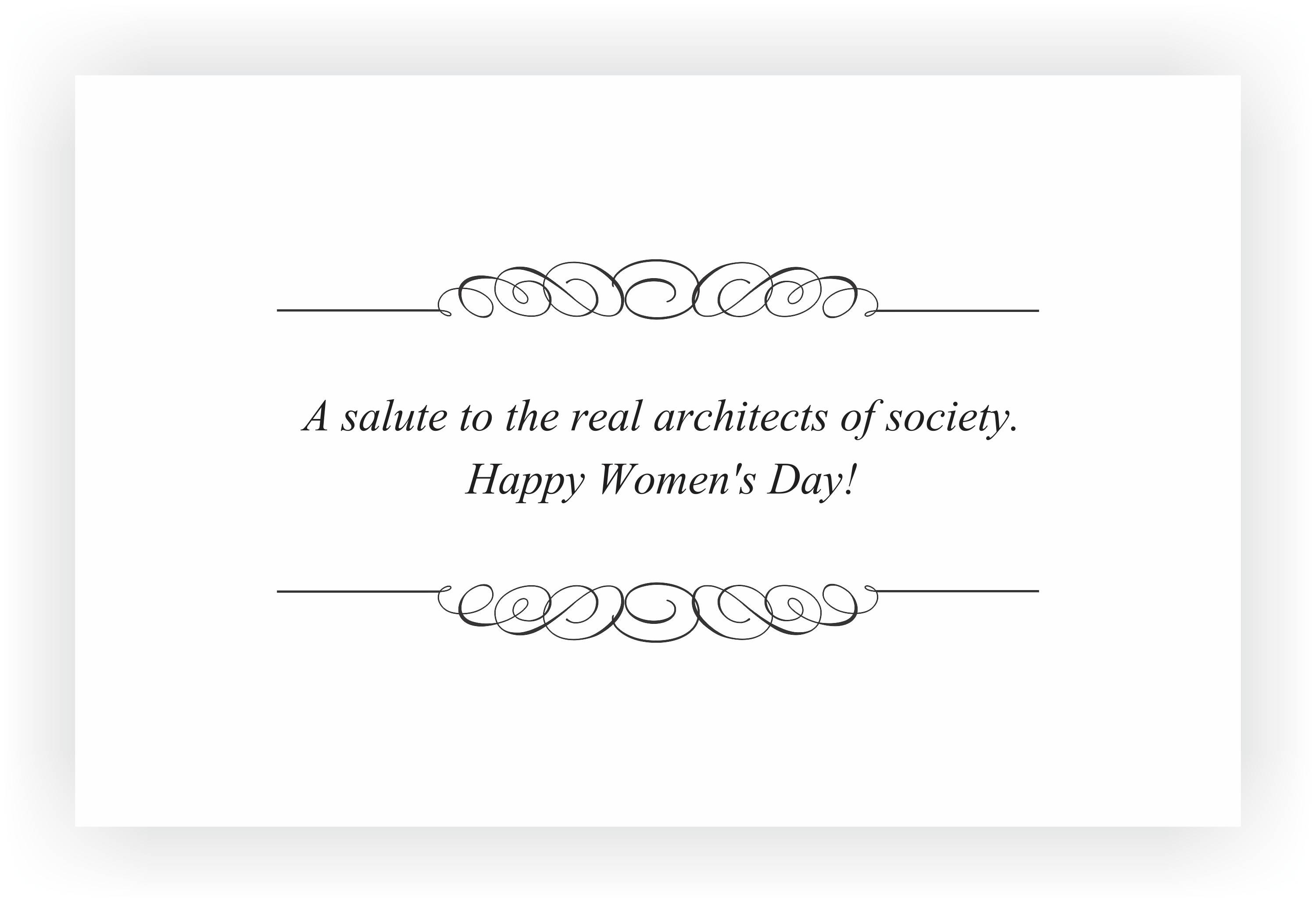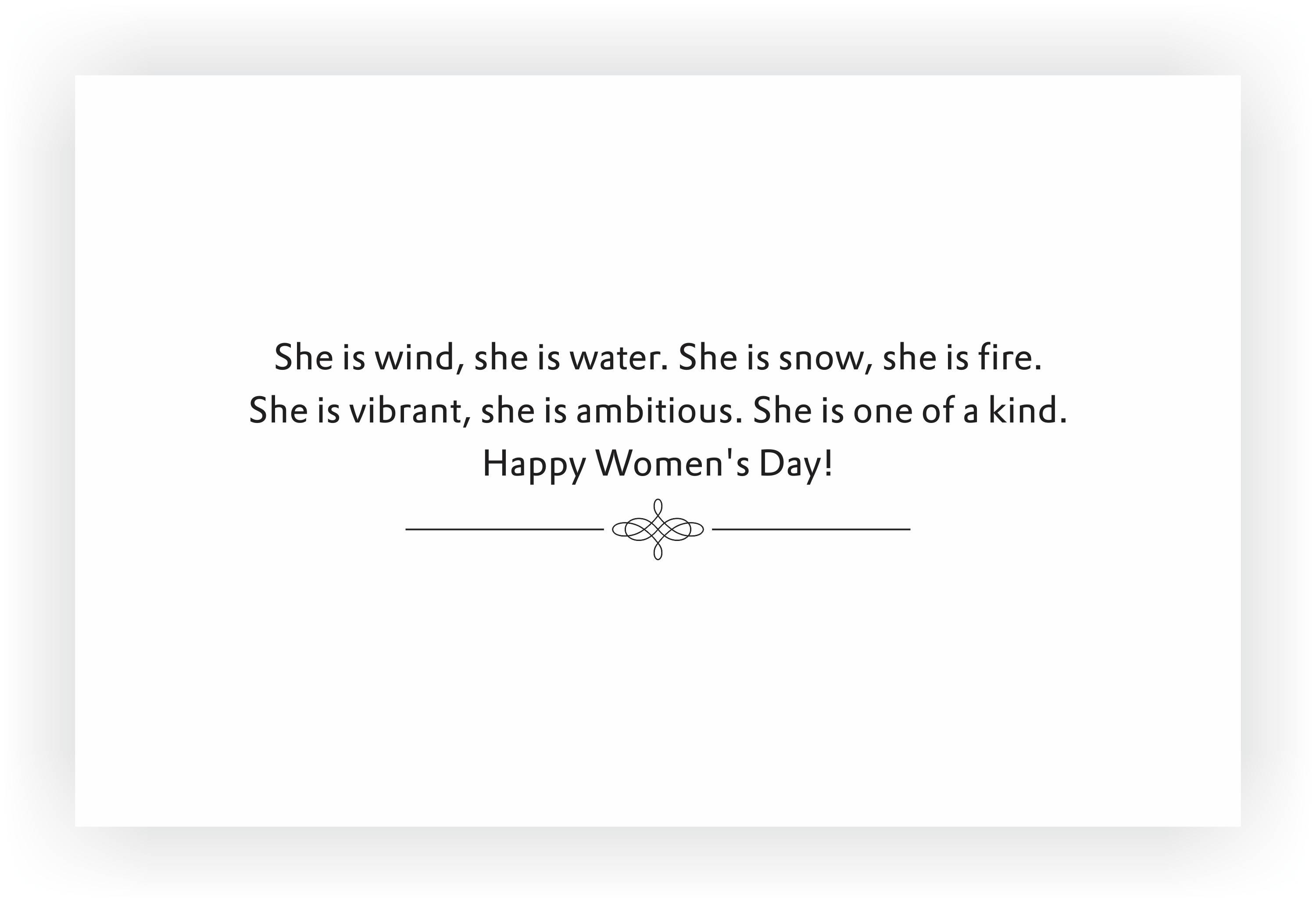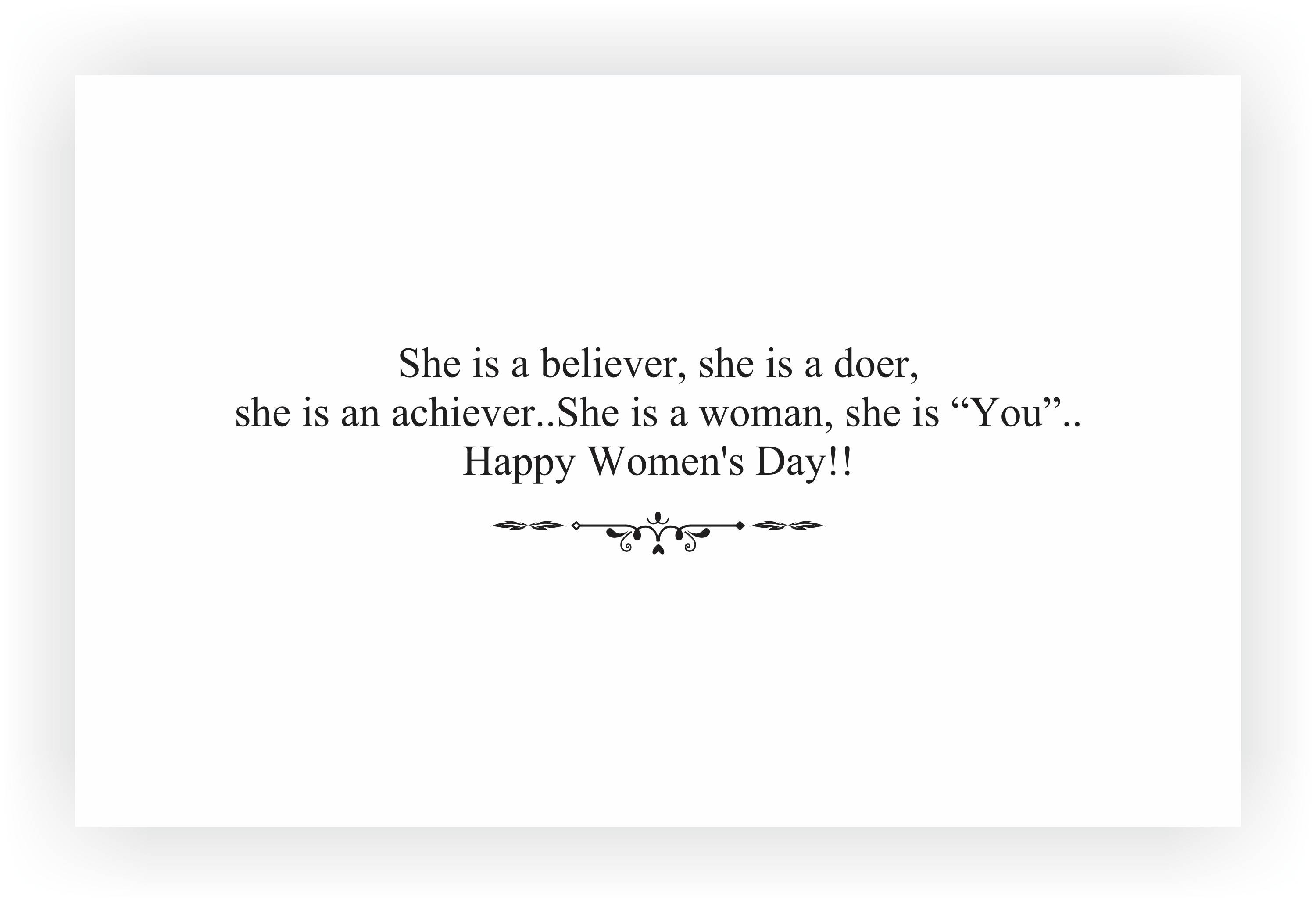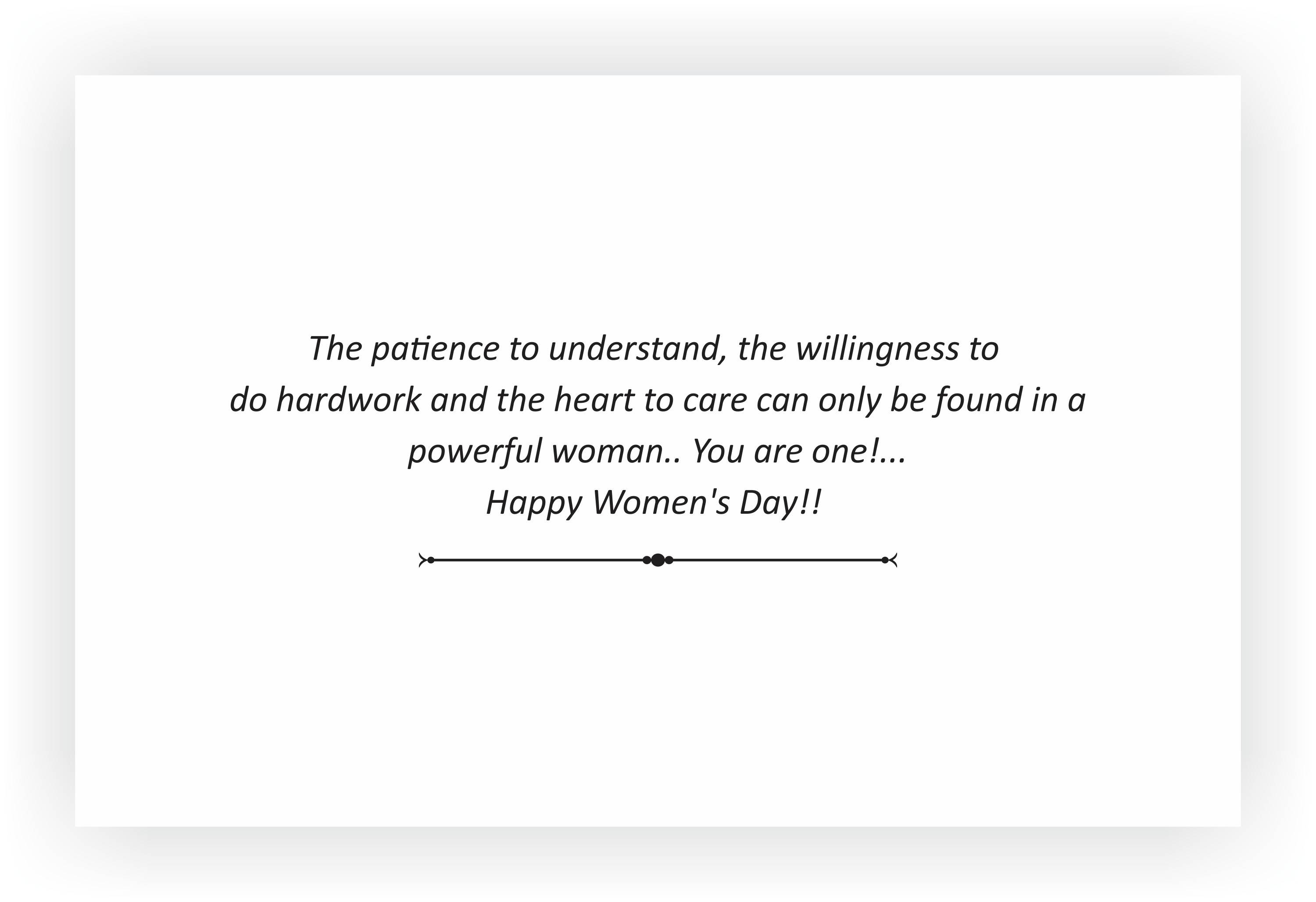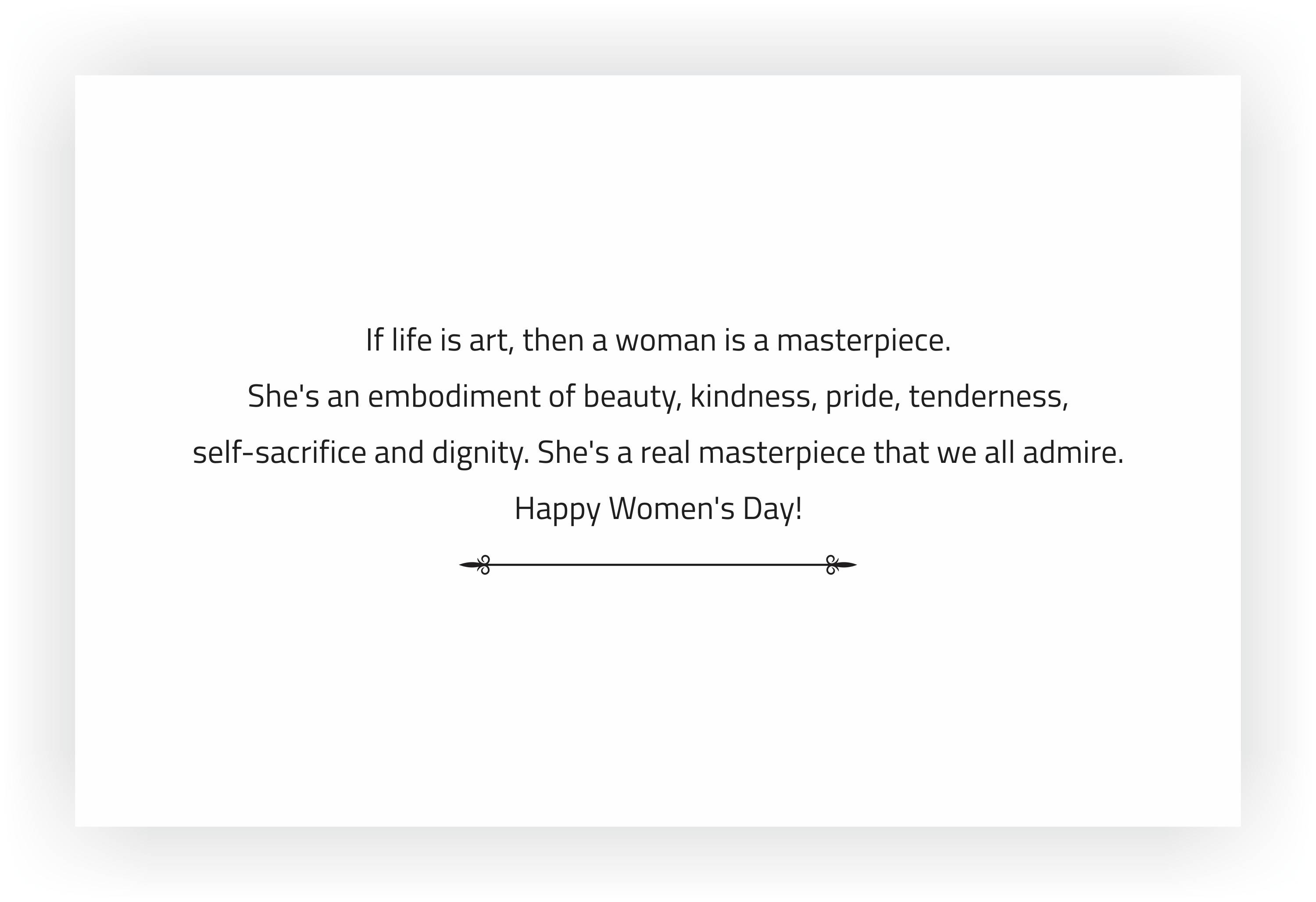 A Dedicated Account Manager

On time delivery, every time. Zero damage guarantee.

Quality Product, Colors on chocolates USFDA Approved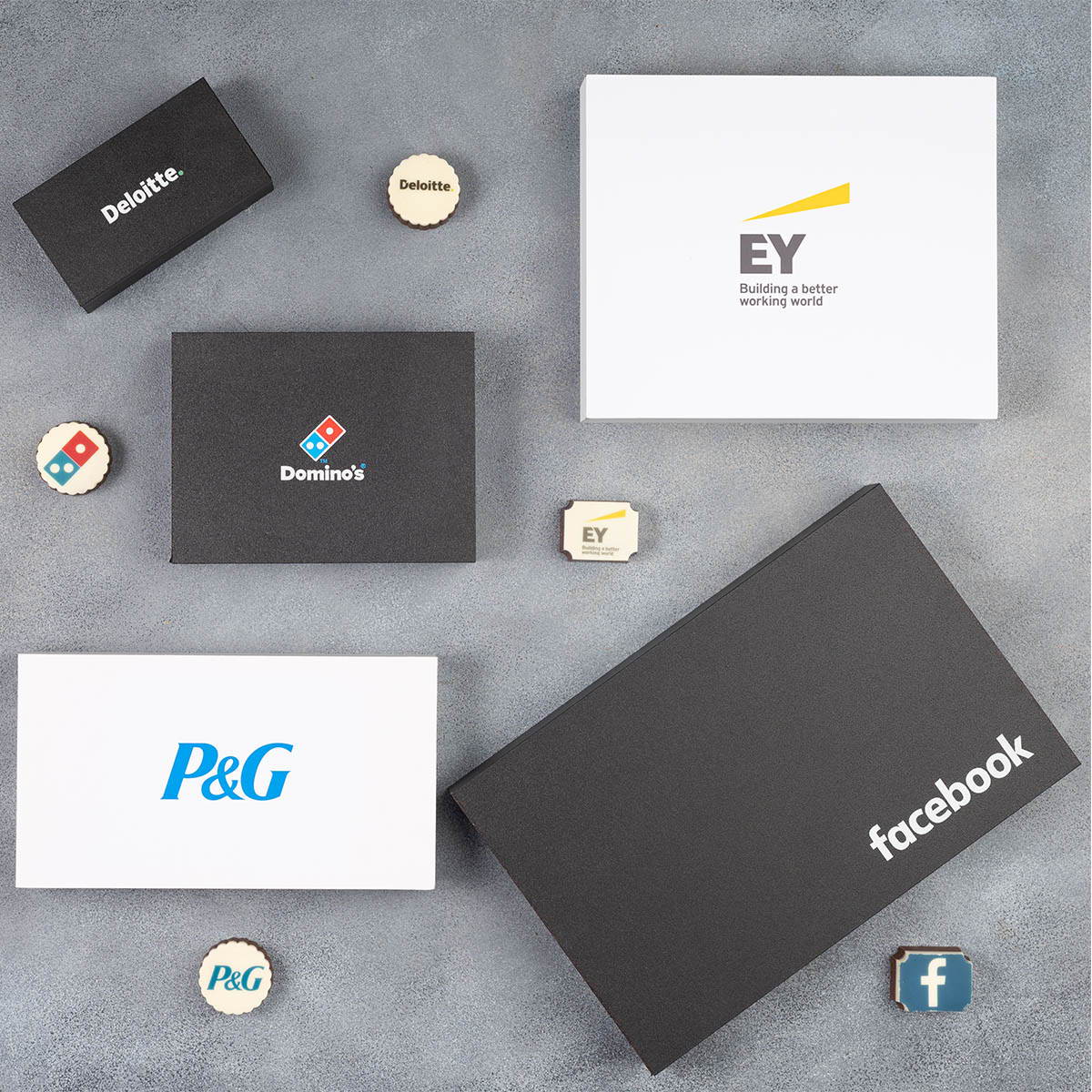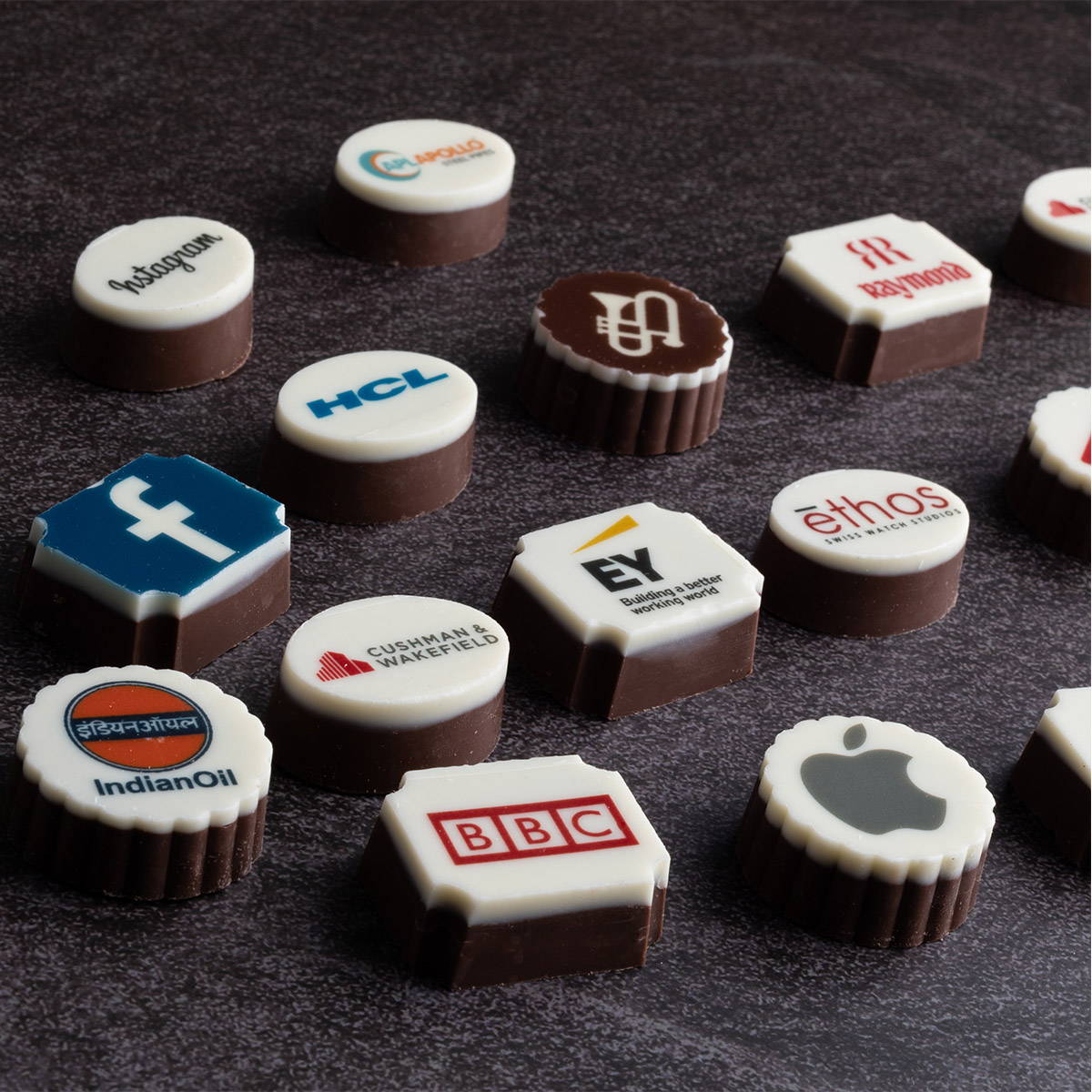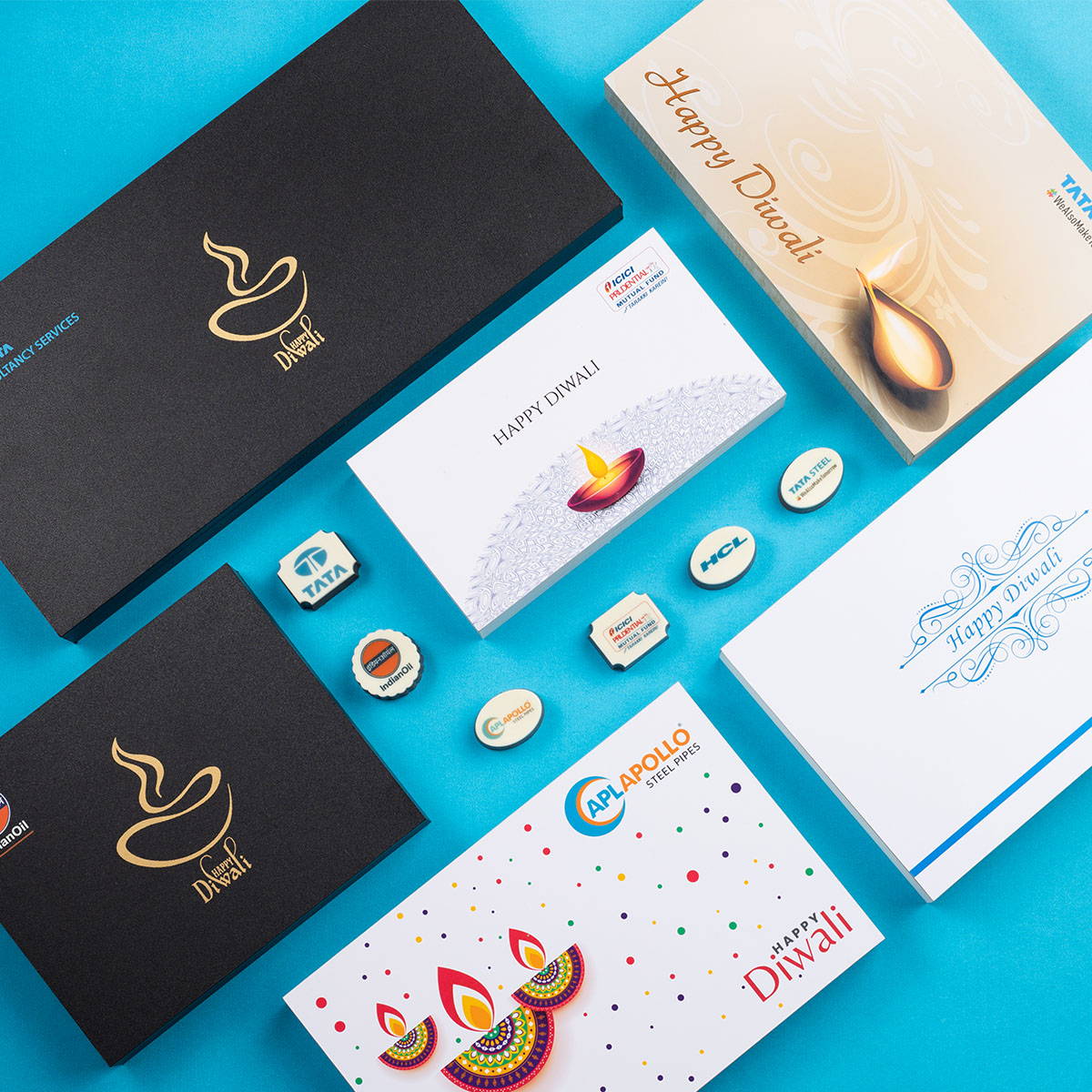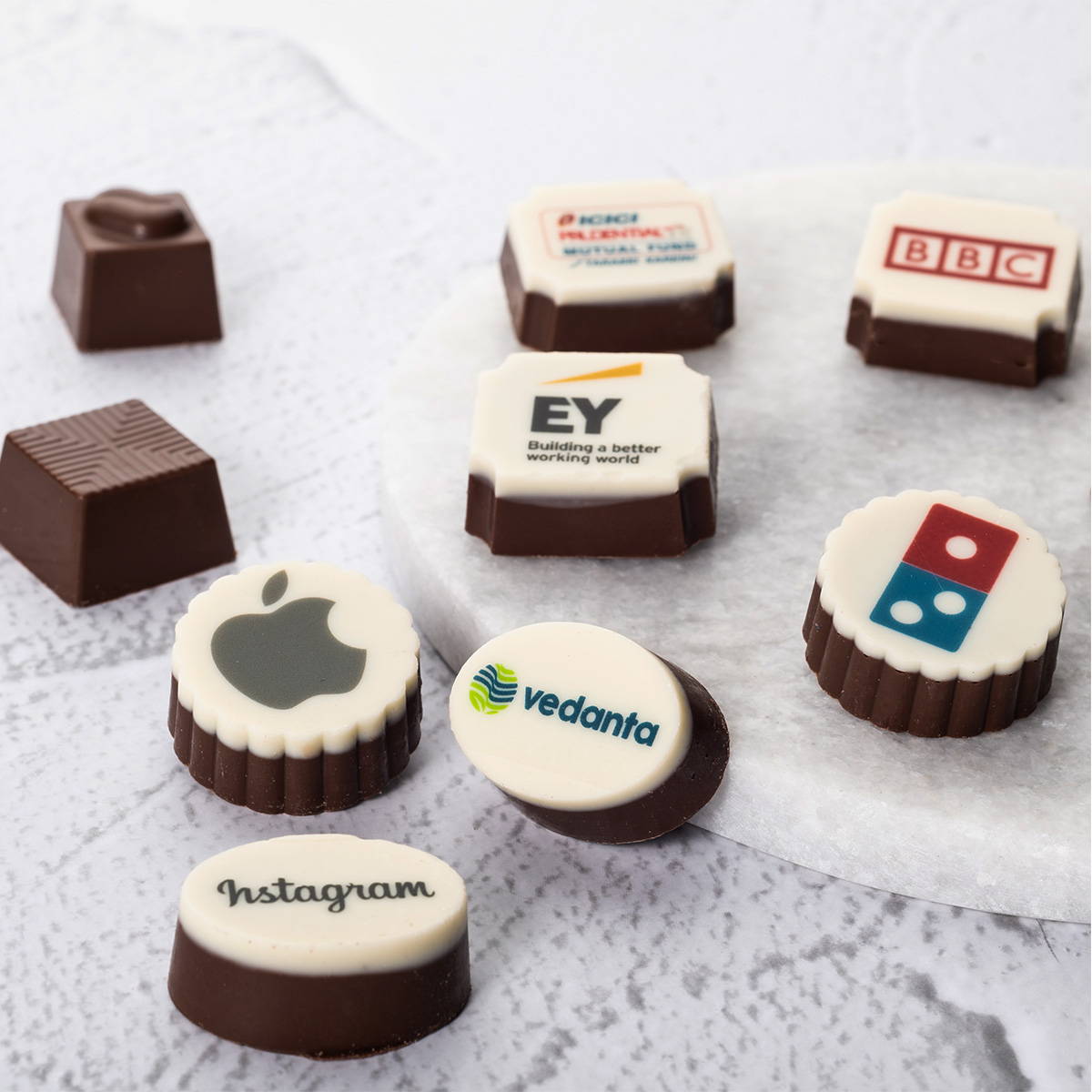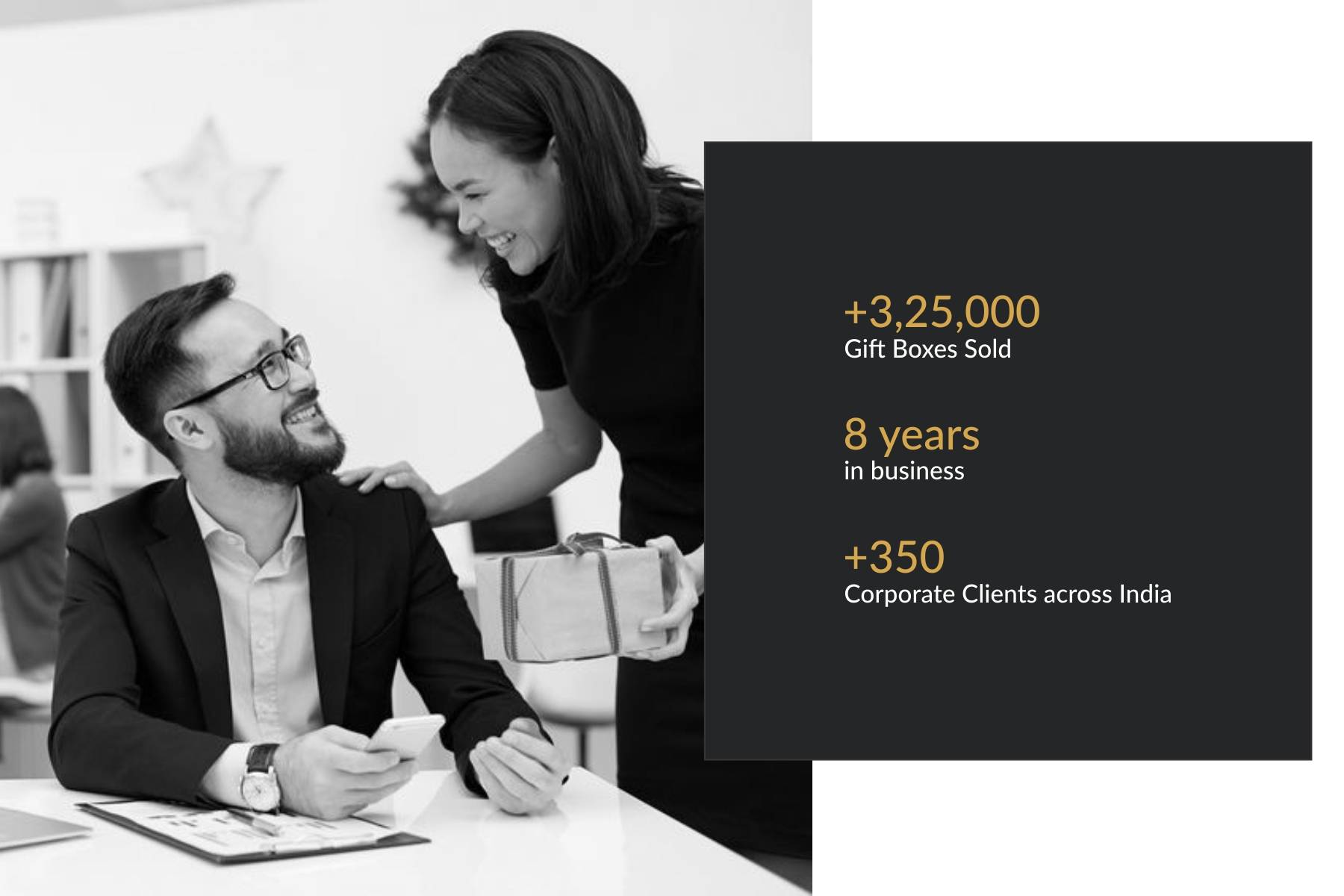 What our customers have to say!
Dear ChocoCraft, Really appreciate the flawless execution of our order. The chocolates were appreciated by one & all. Thanks
- Ms. Richa Joshi, GAIL, New Delhi
So much elated to see the Chocolate gift boxes. 100%satisfied, delivered on time. And excellent service by ChocoCraft for doing their best in a very short time.
- Ms. Josna Narayanan, Open Financial Technologies Pvt Ltd, Bangalore
Just one word for ChocoCraft ......"Excellent"
- Ms. Neelam Jagwani - Mahindra Lifespace Developers Limited, Gurgaon
It is nice to share a goood experience, association of us with you were professional from either of side. Order given was delivered in time, infact in short span of time. Quality of choclate ordered was good, presentation of packaging was customized as per our requirement. Will give 10 out of 10 on scale of measurement in terms of quality and service.
- Mr. Ashish Tiwari, ICICI Prudential, New Delhi
We are fully satisfied with your product and our relation will become more stronger in upcoming years. Next year we will plan to purchase Corporate Gift as well as gift for our employees and miscellaneous clients
- Mr. Kalpesh Panchal, Director, Shashvat Infraventure Pvt. Ltd, Ahmedabad
Chococraft delivered the Chocolates perfectly the way we wanted them to, the customized look , its flavor, texture and the delivery is much appreciated by all our employees. We would like to recommend this product to other Corporates as well especially for customized requirements
- Ms. Veni Anand, Corporate HR, Jindal SAW Ltd, New Delhi
Very Good Product & services.
- Ms. Tejal Patel, GSP Crop Science Pvt. Ltd, Ahmedabad
Good Job Done by ChocoCraft
- Ms. Harpreet Grover – Enquest Petro Solutions, New Delhi
I really liked it and thanks a lot for your support. It is more that what I had expected when it comes to the design.
- Ms. Sonali Samal - Liebherr Appliances India Pvt. Ltd., Aurangabad
The chocolates were really appreciated by the client. They tasted amazing & all was done very professionally and with in promised timeline .
- Ms. Divya Jain, Encompass Events Pvt. Ltd., Gurgaon
This is to put on records that during the Deepawali festive season of 2018, we got associated with Choco Craft for the first time. We placed quite a huge order of more than 2200 boxes of customised chocolates with you. We were very pleased with the quality, timely delivery and the proactive customer service rendered by your entire team. We wish you all the very best for all your future endeavors and hope to continue this association with you.
- Ms. Chitra Rao Shibu - Head of Administration for the O. P. Jindal Group, New Delhi
The quality, packaging & presentation, everything was very good. Happy with ChocoCraft services.
- Ms. Richi Dastani, G. D. Goenka, Hyderabad
Dear ChocoCraft, thank you for delivering chocolates within deadlines. Quality & packaging of the product is amazing. Thank you for your prompt responses.
- Tousiph Sayyad, ONEPLUS, Pune
Awesome Stuff. People loved it.
- Mr. Victor, Whatfix, Bangalore
Dear ChocoCraft, the feedback for your product was very good & all our Local & Expats like the quality of the product a lot. We hope to work again with you. Thanks for all your support.
- Ms. Priyanka Verma, Alibaba Mobile Business Group, Gurgaon
I would really like to to appreciate the product and specially the way you have packed it.Quality of product was upto the mark. Best part which i like about you and your company is professionalism you guys have deleivered what you have promised. Would really love to work with you in future.
- Mr. Sharad Banga, Central Press, Bareilly
Supplier performance is evaluated by considering weightage for delivery as 30%, for quality as 30%, Field Returns 20%, for conformity to requirement 20% (all parameters are as per quality standard norms). Based
on rating thus obtained, categories are made as A (preferred vendor) (for score more than 80), B (for score between 60 and 80) and C below 60.
Your VENDOR PERFORMANCE RATING IS: A
- Nitin Palwe, Head Procurement, JSW MI Steel Service Centre, Pune
I would like to thank complete team of Chococraft for executing these orders so professionally and defect free . The Quality of the product were good , all our customers appreciated the product. Thank you for the packing , initially we were apprehensive about how will we send pan India but all the deliveries were handed properly. I would like to Thank you for front ending this project so well and meticulously.
- Mr. S Bobby Jena, VP - Procurement & Operations, Indiannica Learning Pvt. Ltd., Noida
-- Companies we have worked for --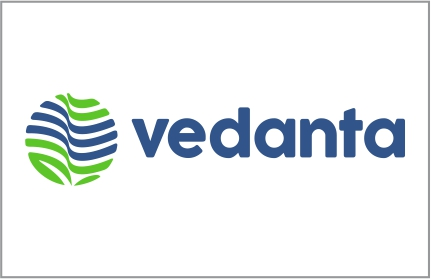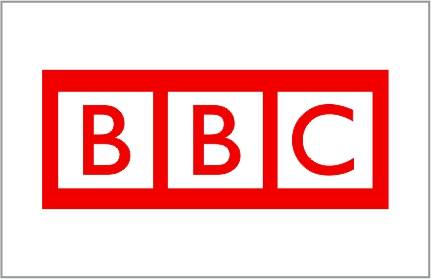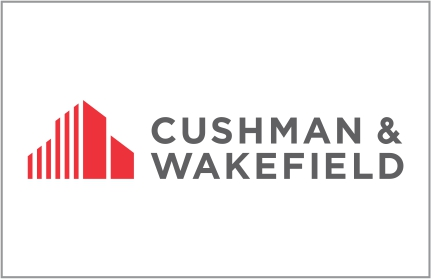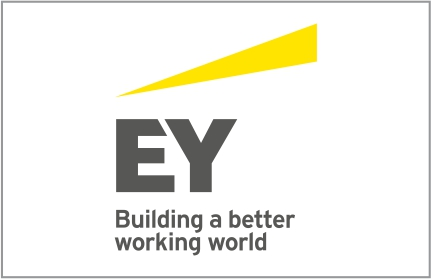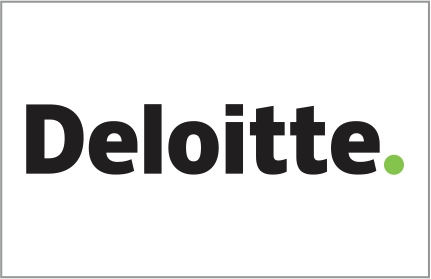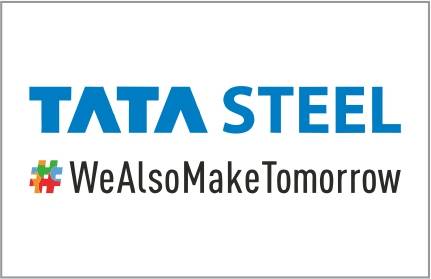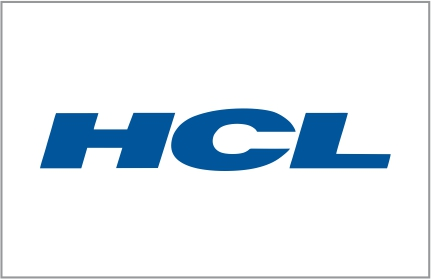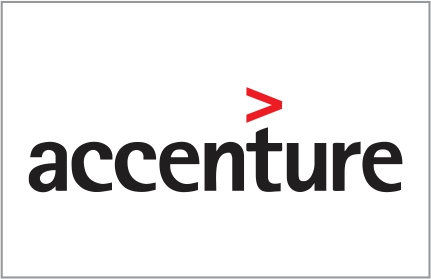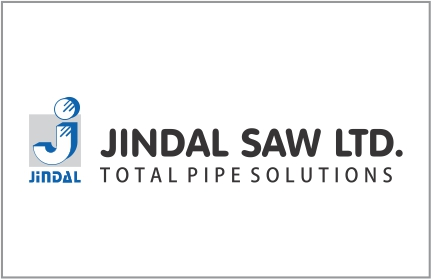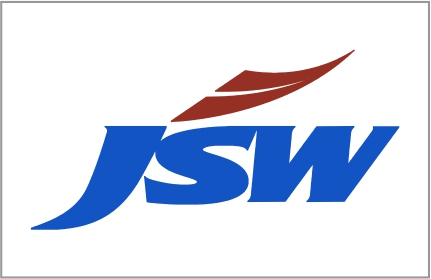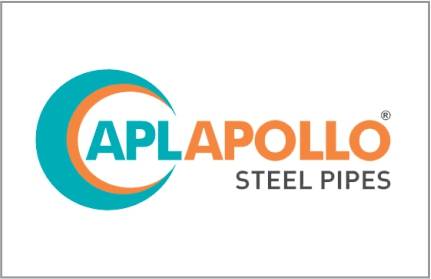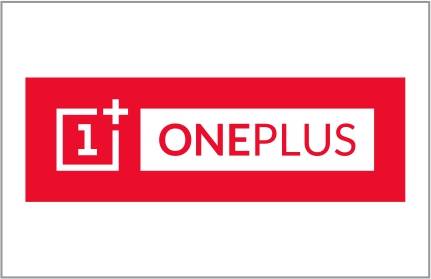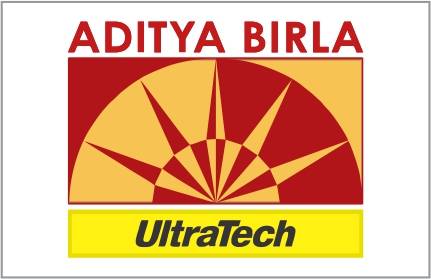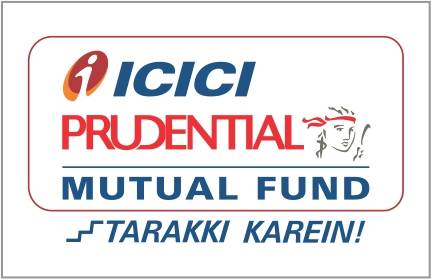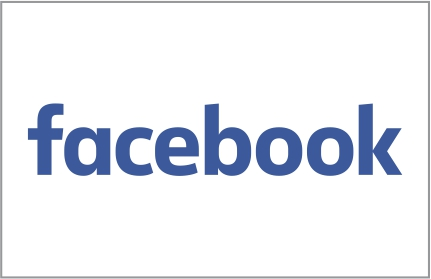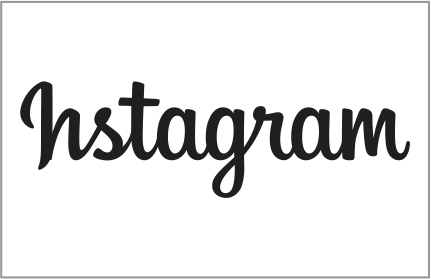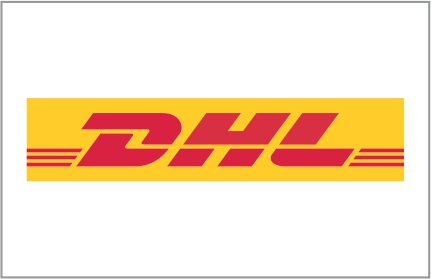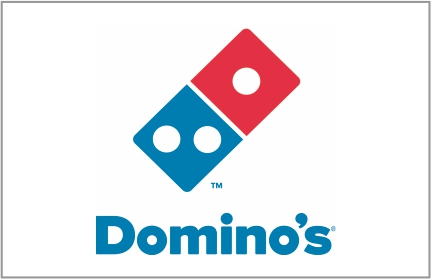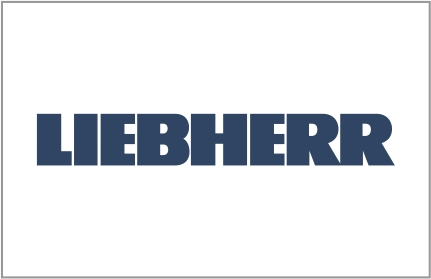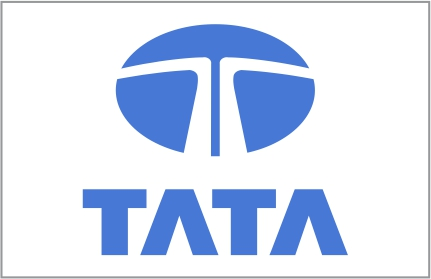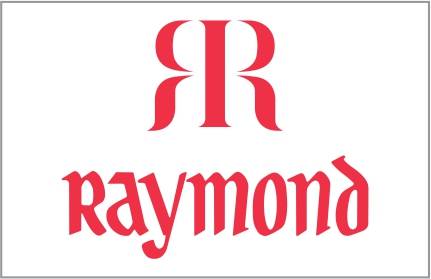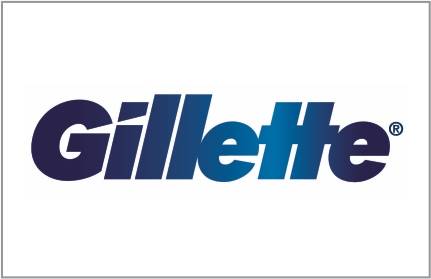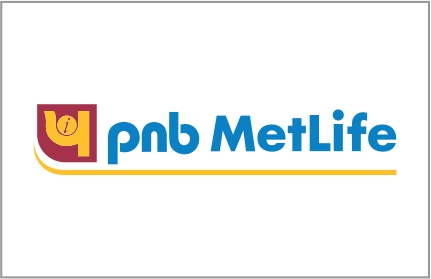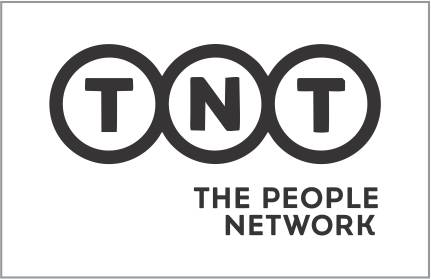 +500 more brands
We would love to work with you!
Corporate Gifts for Women's Day
Corporate Gifts for Women's Day
Every year, International Women's Day is celebrated on 8th March as a mark of respect to all the women around the globe and thank them for the commendable role they play in everyone's life. 
Despite the crucial importance that women have in each one of our lives, their significance has been undermined at homes and at workplaces. 
Women's Day is celebrated every year to appreciate the efforts and achievements of women all across the globe. 
The growing involvement of women in the corporate world has not only broaden their horizons but also help them secure their place amongst others and fight for their rights. 
Celebrating Women's Day in offices and business places makes women feel that their efforts have been appreciated and that their status and contribution in the development of the organisation is valued. 
This March you can gift the women in your workplace with unique business gifts and branded corporate gifts and bring a big smile on their face.
Gifting people has added a new dimension to the culture and tradition of celebrating special occasions. Have you ever thought what it would be like gifting customised corporate gifts to the female personnel? 
Chocolate Gifts for Women's Day
Moreover, Chococraft provides you with other innovative corporate chocolate gifts options as you can get the covering wooden boxes printed with the company's logo as corporate's promotional gift ideas and get the chocolates inside customised and tailored accordingly! 
Other than that, you can get messages printed on the boxes or chocolates for the recipient to read and make this day special for them with premium corporate gift ideas for women.
Indeed, with the best corporate gift ideas like these, you can appreciate and express your gratitude, affection and respect towards women not only in the corporate world but to all the women in general.
There is no doubt that chocolates are everyone's favourite not only because of their mouth watering taste but also because of a plethora of health advantages they are a home to. 
Chocolate eaters have an added advantage despite the delicious taste that chocolates are a home to a lot of nutrients which act as a friend for our body and benefit them. Chocolates have in  store a lot of powerful antioxidants which again have a tremendously positive effect on us. 
Not only this, chocolate eaters can cure a lot of health diseases by eating chocolate bars with high cocoa content because rich cocoa content not only helps the body to release chemicals which put you in a good mood but also slacken the damages done to the pathways inside our bodies. 
Adding more to the advantages, chocolates help in lowering the bad cholesterol level, reduce the risk of heart diseases, curing alzheimer's disease, enhancing the brain functioning, keeping the blood pressure in check and many more down the list. 
Gifts for Female Employees on Women's Day
Our main purpose on this Women's Day is to portray our love and affection towards all the women who have helped us become a better version of ourselves. 
In today's world, auspicious occasions and important days are celebrated by gifting the loved ones various splendid gifts and handmade presents and what's better than surprising all those women who have played some or the other role in your lives? 
Dedicating a day for women in the corporate environment not only encourages and boosts the morale of the employees but it is a symbol that their role and  contribution in the society is praised and memorialized. 
Gifts for Women
Have you ever imagined what it would be like to have a world without women? Difficult to picturize that. Right? 
We cannot deny the fact that women have an unmatchable and a significant role to play in this society and, form an integral part in running the turbines of this society.  
Even in history, women have occupied a special place and have a pivotal role to play in ensuring and fostering the progress, stability and development. 
Playing multiple roles as a mother, daughter, sister and wife all at once, women's importance has been huge, undoubtedly. They are primary caretakers of the house and look after all the household chores. Not only do they complete their work with perfection at home, but ace their tasks at the workplace also. 
Importance of Corporate Gifting on Women's Day
The primary focus of 8th March is not only on symbolising the place that women have, but also to emphasize on gender equality that women are no different from men and are equal to them in all races of life. 
There is no denying of the fact that women empowerment surely has a great influence over the development of a country and there have been many examples to prove this. 
From Kiran Bedi being the first IAS officer, P.V Sindhu, Sania Mirza, Saina Nehwal in sports field, Aishwarya Rai Bacchan as Miss World and Sushmita Sen as Miss Universe to Malala Yousufzai and many other unsung warriors who are constantly striving hard to leave a mark in history and proving that women are no less than anyone. 
Honoring 8th March as a special regard to the women fraternity of the globe, It has definitely empowered them to take a stand against inequality ad discrimination faced by them every now and then based on their education, independence, rights and freedom. 
Women's Day strengthens women to fight against all odds, cross all the barriers and pave their way towards success and prosperity in their lives and the society by breaking the conventional stereotypes. 
This Women's Day, make sure that you showcase your love and adulation not just by gifting them momentos but also helping them in identifying the stature they deserve because women are the backbone of the society. 
Women's Gifts by ChocoCraft
Thinking of last minute goodies and special gifts for her, but just can't find the right one?
We are here for you and all your needs. ChocoCraft brings to you a very unique collection of personalised woman's day chocolate gift boxes for each and every woman in your life. We have nothing but the best for those exceptional ladies, and want them to feel just as special as they are.
Leaving behind the common gift baskets, custom printed chocolates make the best gifts for women this season. Our special offerings of chocolates with images and text printed on them, to which you can add her name or her portrait to felicitate her, show your efforts to make such sweet gift stand out a class apart. They also come in as cute valentine's gifts for her.
All you have to do is select your preferred configuration for your chocolates to be decorated in your preferred size of box. We have wide choice for of colours and textures for your chocolate boxes to choose from. And finally get all crafty, and customise everything associated with your gifts. Customise with designs and images to decorate your boxes as well the chocolates. Also add personal woman's day messages to go inside the boxes.
When you want your lovely lady to smile a bit wider, the sweetest smile on her face only craves a delicious box of chocolates, made especially for her. Simply order woman's day special gift boxes online.
We want your woman to be as happy as she has made everyone around her, and luckily if you are searching online for the best women's day gift ideas in India, ChocoCraft shall deliver your ideal women day gifts to all major cities in India.
The Significance of Women's Day
As the name suggests, Woman's day celebrates the essence the women; their sacrifices and contributions to our society. March 8th is recognised as international women's day in most countries. In context to traditions and modern times as well, women have faced a lot, regardless of their greater contribution to our society. They fought for their every need and requirement, be it rights, education or freedom. Hence, internationally the eighth day of March is recognised as a day when we embrace and celebrate the womankind, their spirit.
Women always managed touch all heights and moved further to conquer every aspect of life. Today women are running countries, reaching the moon, managing business, financing MNCs, are immensely talented artists and running families independently. Woman's day is dedicated to embrace such women. One might think that women should be rather celebrated every day for each occasion but unfortunately it is not so. That makes us the need to celebrate this special occasion, wholly and completely dedicated to them.
Corporate Gifts for Women's Day
Female employees and clients make a good percentage of the working force. Some of them funding companies, holding shares as well as major officers in the corporate world. With women standing shoulder to shoulder will all her male contemporaries; it is very essential to felicitate the females of a company with women's day special offers to impart a very positive message of equality and appreciation.
When a company chooses to felicitate it's female employees on this occasion, not only it ignites a sense of pride in the entire workforce, both male and female employees, but more so it displays how much a company cares for its women who are sacrificing and devoting so much on their personal and family fronts to make sure they deliver their best work forward. It is rather sensible to take care of their needs and wants.
Corporate gifting items which we generally see as chocolate gift boxes are same-olds for almost all your employees or clients. That's why we're presenting unique customised gifts as chocolate boxes which are the most ideal and appropriate choices for corporate gifting solutions. They are also personalised to provide a very creative and impressive look to stand out from the rest.
"Rightly said, the giver receives the most." Gift your employs on the occasion of woman's day and feel pride and joy more than the women you embrace.
Custom Gifts for Women's Day
Many women's day gift baskets and photo gifts are available in the market. But if you want to make your woman feel special and embrace her individuality and matchlessness, you need unique gifts for her, to show that you take care of her distinctiveness. Gifts for her must be customised and personalised gifts are always the better options to go for. To add a personal touch, personalised chocolate gift boxes are a great idea.
Here are some other women's day gifts suggestions;
You can gift her a selection of jewellery with her name or initials marked on it
Fancy as it could be for your wife, sister or mother, you can go for laser engraved diamonds, if the billing is what you want.
Also if you have a workaholic lady, say gift for female colleague could be personalised stationary with her initials- Customised pencils, pens, brush or even journals.
you can also gift her jewellery or accessories of her birth stones to embrace her persona and in a very subtle manner
Best Ideas for Women's Day Gifts
There are many other ways in which you can choose to spend a good woman's day with your lovely ladies, be at your family or friends. It is important to address each one of them on this day; congratulate them and thank them for their contribution to our society. Here are some gift ideas you can ponder upon;
There are many women's day special offers available in the market with discounted movie tickets, salons and spas, an ideal gift for wife.
Gift beautiful thank you notes, obviously accompanied with jewellery! Safer gifting options for most and very popular gifts for sisters.
Nothing better than to treat a woman by taking her shopping and offering to be her chauffer. If you were thinking about gifts for mothers, this option shall even give you more time to spend with her, which she'll appreciate more.
Gift a collection of assorted essential oils, body wash and collection of assorted perfumes from one high brand.
Make up for everything! Mascara, eyeliners, lipstick or a beautiful colour palette of highlighters are good choices depending on your woman, and definitely the best woman's day gift for daughters.
In recent years, women's day has started to gain a lot of attention as more and more people celebrate it. This is the day for women to let them know they are appreciated. And if there some special ladies in your life, you should let them know how much they mean to you as well! Everyone has certain women in their lives that they cannot do without; she can be your mother, sister, wife, girlfriend or best buddy. So on international women's day you should let them know that they mean a lot to you by giving them a little token of your appreciation.
So if you are stumped for ideas about what women's day gifts to give to the lovely ladies in your life, we have a great solution for you; chocolate gifts! Everyone knows there is nothing women love more than chocolate hence chocolate gifts make for the best gift for women!
Now we are not recommending that you go out and get some generic name brand chocolates, not at all! That would make you seem lazy and would not mean as much to the person you are giving them to. We would recommend chocolate gifts which are customized with personalized messages or pictures. Women's day gifts have to be thoughtful thus getting personalized chocolate gifts for your favorite women on women's day is a great idea.
So what kind of personalized chocolate gifts can you get?
For Your Lady Love
Getting women's day gifts for your female significant other is extremely important. Your lady love will feel appreciated and will return the favor to you! We would recommend opting for large bar of chocolate for your personalized picture and message. Add a beautiful picture of the lady in question with a sweet message to make her day. We can guarantee that this is the best gift for women. Essentially it is a card and chocolate combined into one! How great is that.
For Your Best Friends
If you have some amazing lady friends in your life and you want to let them know how much you appreciate their friendship, giving them women's day gifts would go a long way in expressing this sentiment. If you have a group picture of all of you together, you can order multiple personalized chocolates with the same picture and message. You can opt for a small or medium chocolate to personalize; it is up to you and your budget.
For Your Female Employees
One of the best ways to boost up morale at work is to let your employees know they are appreciated. So make sure you get your female employees women's day gifts so they feel valued in the workplace. Celebrating days like these boost up morale significantly. You can order a bulk of personalized chocolates with a sweet women's day message for your female employees. This would make for the best gift for women in your office and will surely put a smile on their face!
Share your gratitude and appreciation over a box of beautiful personalised chocolates. Make her feel all the love, only with ChocoCraft.