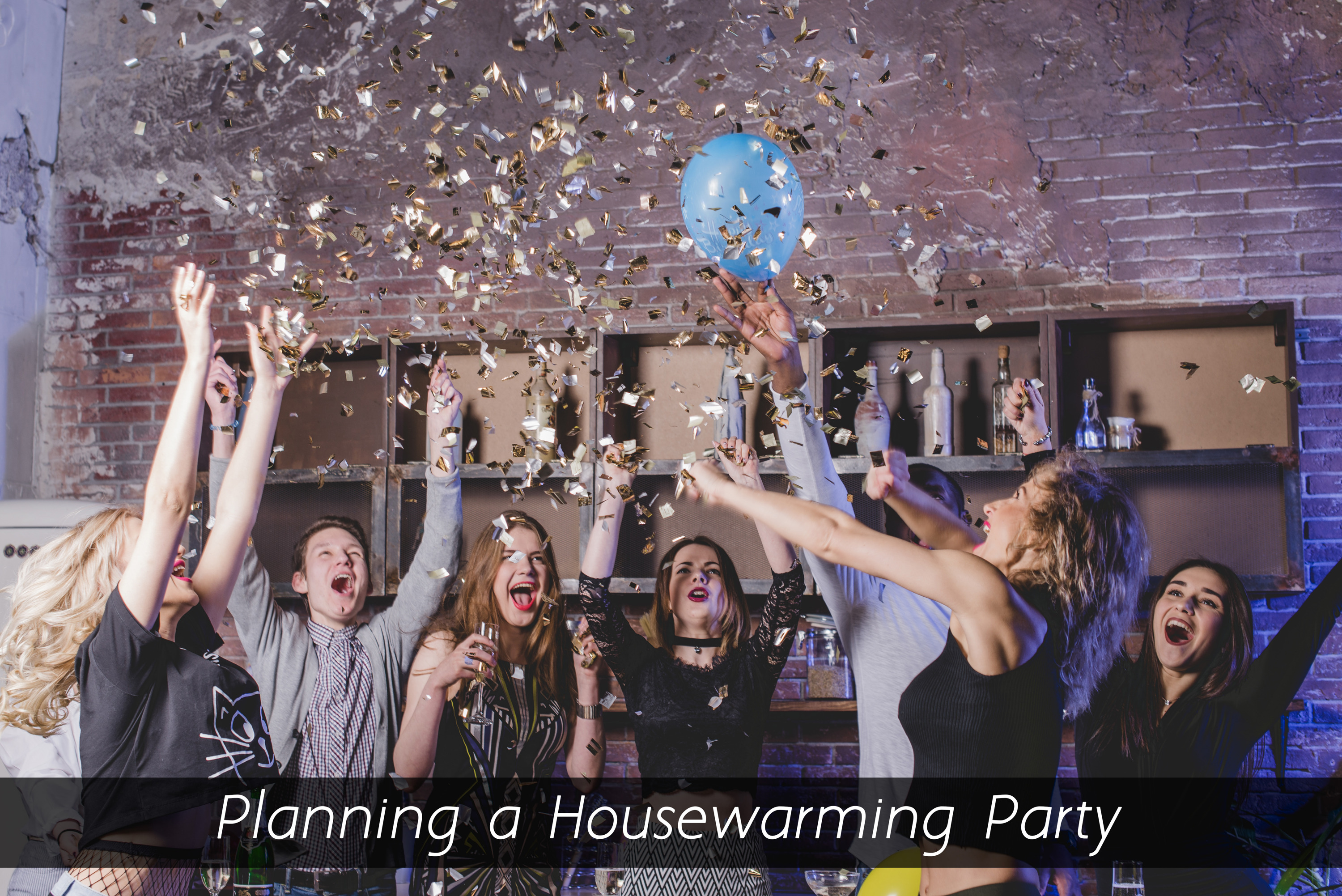 Housewarming parties have been a major tradition for decades. During this event, family members and friends arrive to welcome you into a new house and help it transform into a home. These parties are also a great way to meet all your new neighbors. Moving into a new space is certain filled with numerous hassles. As a result, you might not be interested in having a party. However, being a tradition, you are expected to have one. Of course, your guests will certainly understand if your home is not perfectly ready.
Nonetheless, the housewarming party can motivate you to start unpacking. You may even have some of your guests to help you out with the process. The good thing about housewarming parties is that you just need to follow a few steps to make the event a success.
---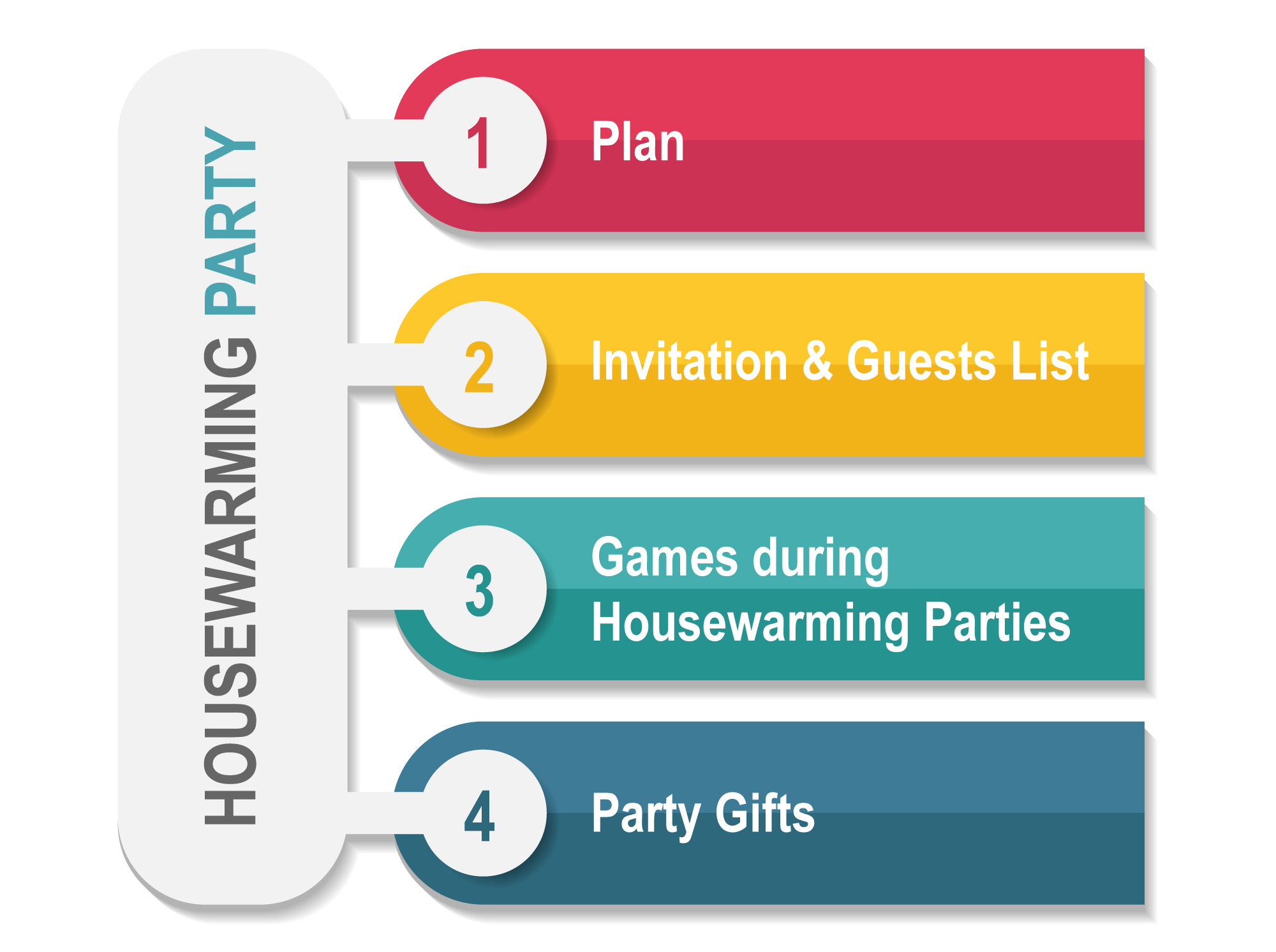 The First Step - Plan
If you are planning to throw a housewarming party, you should start by planning it as early as possible. Determine the type of party you would like to have. If you want, you may even decide on a theme for the housewarming party. As soon as you determine the basic details, the rest of the process will be easy. This includes the selection of the housewarming party gifts.
A Guide to Throwing a Housewarming Party
It is not at all easy to throw any kind of party. The difficulty is increased if you are having the party right after you move into a new house. Be that as it may, putting in a bit of effort into the planning process is certain to reap rich dividends. Here are three steps that you need to follow for having a good party.
1. The Guest List: You should certainly be inviting your family members as well as old friends. The list should also include new neighbors. You can even ask friends of your friends. After all, you are trying to increase your social circle in the new place.
2. The Date and Time: There is no specific time for you to throw the party. However, you should select a time and date that works for all people.
3. The Theme: Having a theme for the housewarming party is not a necessity. However, you can easily do so to make the event more interesting. You can even search for Indian housewarming gift ideas to match the theme.
What Is the Right Etiquette for Housewarming Parties?
Housewarming parties are meant to be fun. They are definitely not weddings that are completely formal. While, you do have the option to determine how formal or casual the event should be, these parties are generally casual in nature.
1. Complete your unpacking: Being the host, you should make sure that your house is in a condition to receive guests. It does not have to be perfect but you should complete most of your unpacking beforehand. Areas to concentrate on include the dining and living rooms.
2. You can mention the gift that you would want: Your guests will still be looking to you when it comes to the selection of housewarming gifts. Therefore, you can mention in the party invitations as to the kind of gifts you should be getting.
3. A table to collect the gifts: As for the guests, tradition dictates that they should bring some gifts that you can use in your home. You may ask them to avoid bringing modern or traditional housewarming gifts. Nonetheless, there may still be a few who bring in these gifts. Therefore, you must keep a table at hand for keeping them.
---
The Second Step - Invitation & Guests List
Among the different people you will be sending housewarming party invitations to, there are a few who must get the top spots in your list. Always invite your friends to the party, especially the closest ones. Make sure that you also invite your new neighbors. After all, you should start getting to know them. You may even invite the people who helped you find the home such as your home builders and realtor.
Housewarming Invitation Ideas
It is easy to get confused about the kind of content that you need to write for the invitations that you will be sending out to your guests.
First of all, you must understand that the wording and tone of the invitation of the invitation will affect the tone of the party. In other words, the invitations must be reflective of the type of party that you are throwing. For example, a formal approach in the invitation will make your guests feel that the event will be a formal one.
Secondly, a housewarming invitation should have 3 parts. The introduction should preferably witty so as to interest the guest. The second part will consist of the details. Make sure that you include all details. You may also mention the party gift items that the guests can get you. Finally, there should be a line on the RSVP details.
If you are looking for an innovative way to invite your guests you can opt to send them a chocolate gift box with custom printed chocolates.
Sending a Housewarming Invitation
It can be really helpful to have an idea about the number of people who will be attending your party. This is all the more important then you are planning to serve each of your guests with a meal. As a result, the invitations need to be sent as early as possible to give them enough time to get a reply. Usually, a month's advance will be enough. This will also give them enough time to decide on the best gift ideas.
Theme ideas for Housewarming Party
There are various kinds of themes that you can use for the party. Here are some of the themes for a memorable housewarming celebration.
1. Helping Out
You can certainly ask your guests to help you out with setting up your home during the party. After all, there are no rules against it. However, make sure that you get them something nice as a token of your gratitude afterwards. There are several return gift ideas for housewarming party in India that you can use.
If your new home lacks color and paint in some rooms, you can use the housewarming party to complete this task. Make sure that you have all the items ready for your guests to start painting. Working together can be a lot of fun.
You can also choose an unpacking theme. This is useful if you still have a number of boxes that need to be unpacked. Ensure that all boxes have the correct labels. More importantly, help your guests to know the right space for each item. Have thoughtful housewarming gifts on hand for your guests.
If you are going to have a bar in your new home, you can opt for a stocking theme. In it, ask your guests to bring you their favorite cocktail recipes or even liquor instead of the traditional housewarming gifts. You will end up stocking the bar while enjoying at the same time.
2. Traditional Themes
Sometimes, traditional is the right way to go. In fact, some of the best housewarming ideas are traditional. Here are a few that you can try.
Garden parties are an excellent choice if your home has the space. However, pay attention to the weather conditions.
Having an open house is another excellent idea that you can choose to implement. It is also quite traditional. As the name suggests, in this theme, you simply keep your house open to all during a specific time period in the day. During that time, people can come and go as they please, meeting you and seeing your house.
Block parties are another great choice. However, this can only be possible if you are living in a community as this requires everyone in the block to open up their homes as well. This kind of a party can be a great way to meet everyone in your new block.
---
The Third Step - Games during Housewarming Parties
There are actually a number of games that you can play during a housewarming party. You get to interact and enjoy with your new neighbors. Don't forget to get some housewarming party return gift ideas so that you can present your guests with something before they leave.
1. Scavenger Hunts: Here, you will be hiding items around the new home and creating a map for the guests to use. This game is actually a great way to give a tour to your guests with very little effort.
2. Room Design: You can have a competition on designing a room. Ask your guests to come up with their own designs for a room or two in the new home. You may actually end up getting some amazing design ideas. Don't forget to reserve the best gift for housewarming party in India for the winner.
3. House Tours: While not exactly a game, house tours are expected by the guests. You can however make it feel like one.
---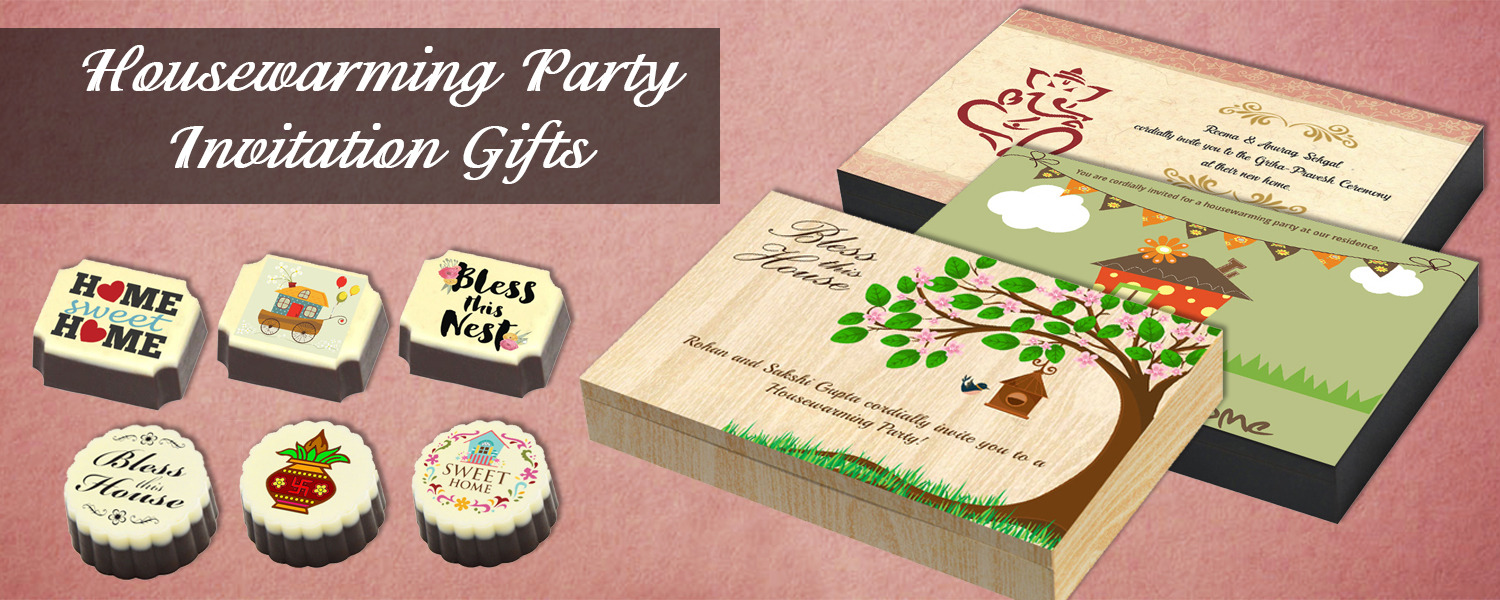 The Fourth Step - Party Gifts
It is a good idea to get some return gifts for housewarming party. There are several popular choices that you can go for. You can get personalized notepads or something similar. There is no need to spend a lot. A good idea would be to get some sweets as nearly everyone likes them.
In India popular return gifts at a housewarming party are – idols of deities, sweets and items of home décor. Chocolate gifts for the guests at your housewarming party can also be a great idea.