Printed Chocolates
All you need is love. But a little chocolate now and then doesn't hurt. - Charles M Schulz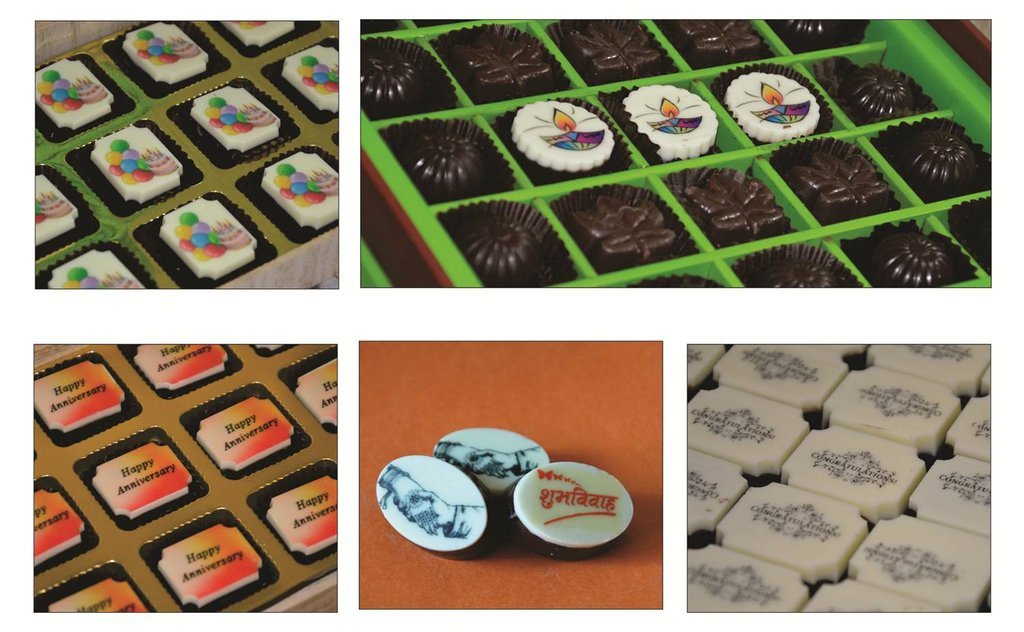 Chocolates are perhaps that one gift idea that appeals to everybody. Whether you have an 8 year old or an 80 year old in mind it's hard to go wrong with chocolates! Chocolate gifts are also liked by everyone no matter what the occasion may be.
At ChocoCraft we celebrate this unique ability of chocolate to lend a special touch to any occasion. Our special expertise is in creating chocolates with prints on them. Almost anything can be printed on chocolates - Pictures, logos, text or any design or symbol.
All our chocolate boxes are custom made for each order with both the box and the chocolates customized according to requirements. Each chocolate gift box from ChocoCraft is therefore a truly unique gift. Please see customisation and packaging for more information on how our boxes can be customised according to your requirements.

Chocolates Flavour & Fillings
We offer a wide range of delicious flavours and fillings to choose from.
Regular Fillings - Roasted Almond, Butter Scotch, Fruit & Nuts, Rum Raisin, Plain Dark,
Soft Centre fillings - Hazel Nut Cream, Peanut Butter, Orange, Mint, Caramel
These are our standard offerings in terms of fillings and flavours. We can provide more options on request and for a sufficient order quantity.

ChocoCraft's unique offering is the idea of printed chocolates. We make chocolates with designs, photographs, logos or messages printed on them. These are printed with edible ink and are completely safe for consumption.
The raw material used to printing on is sourced from the best suppliers globally. We can print with almost any colour and these chocolates make a great impression on anyone who receives them.
They are also perfect to commemorate your wedding, baby shower, kids' birthdays, wedding anniversary or any other occasion.

Printed choco-candies & choco-bars are available in the following shapes & size: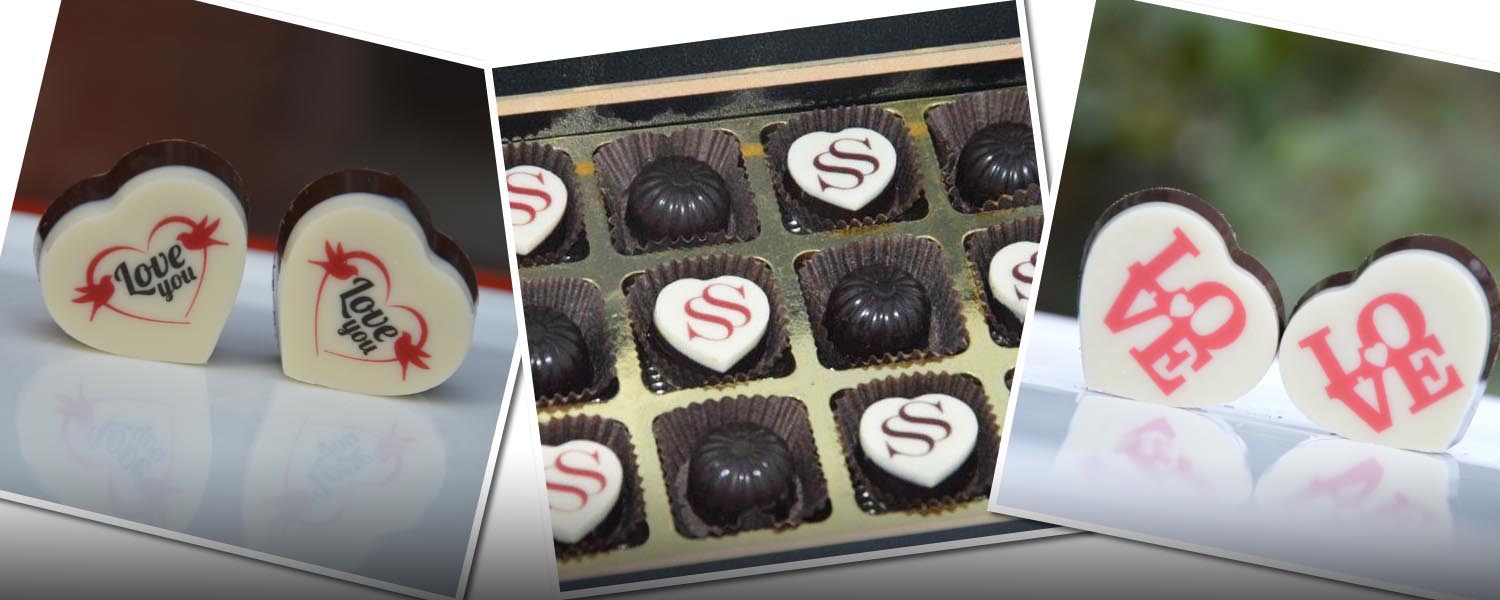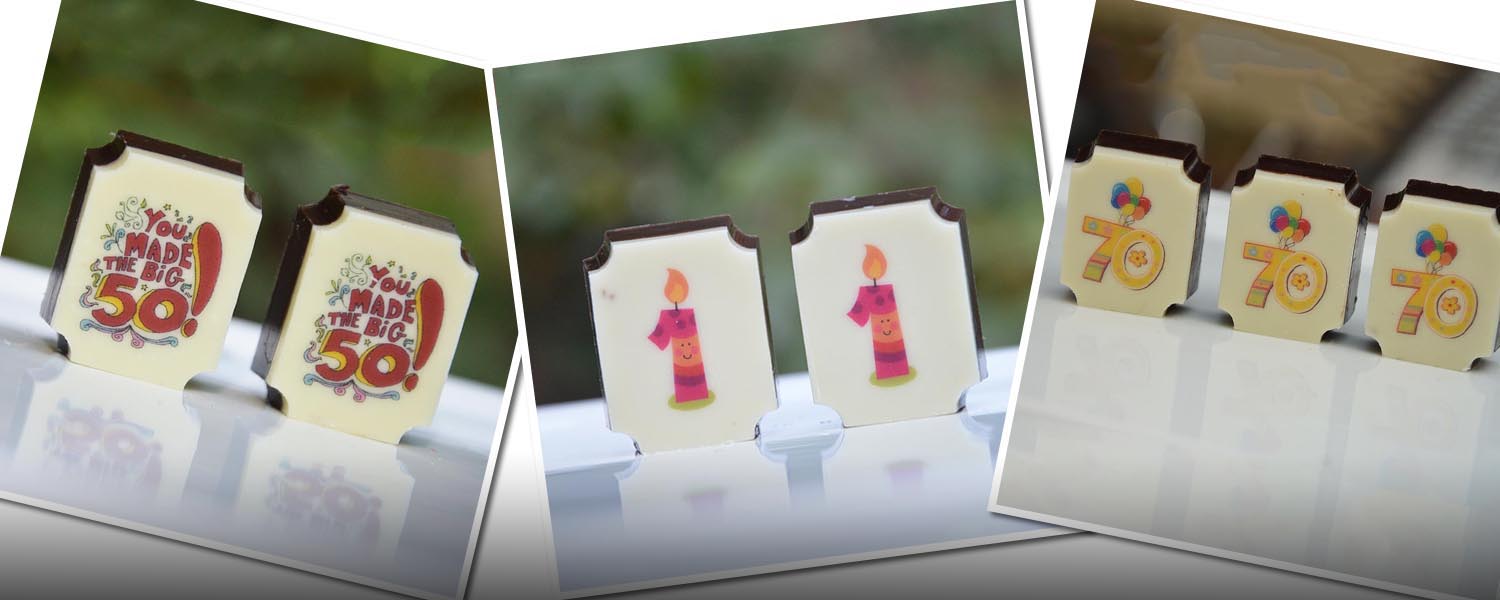 RECTANGLE SHAPED CHOCOLATES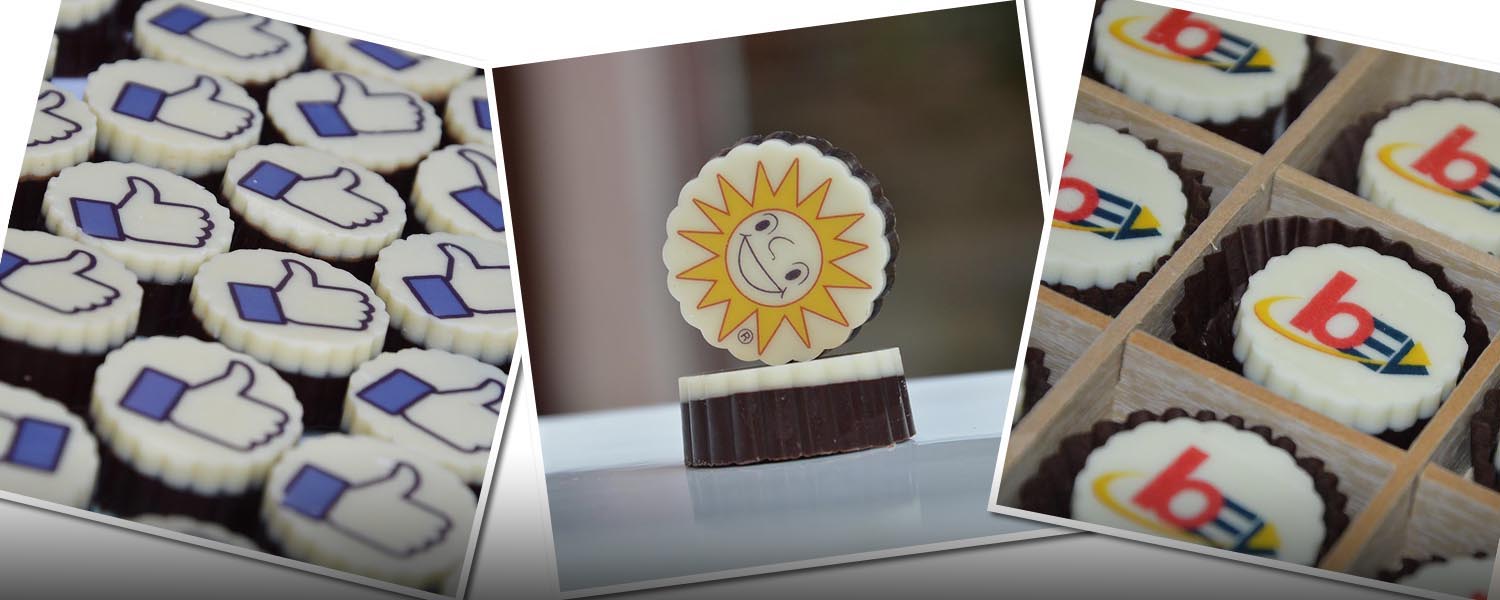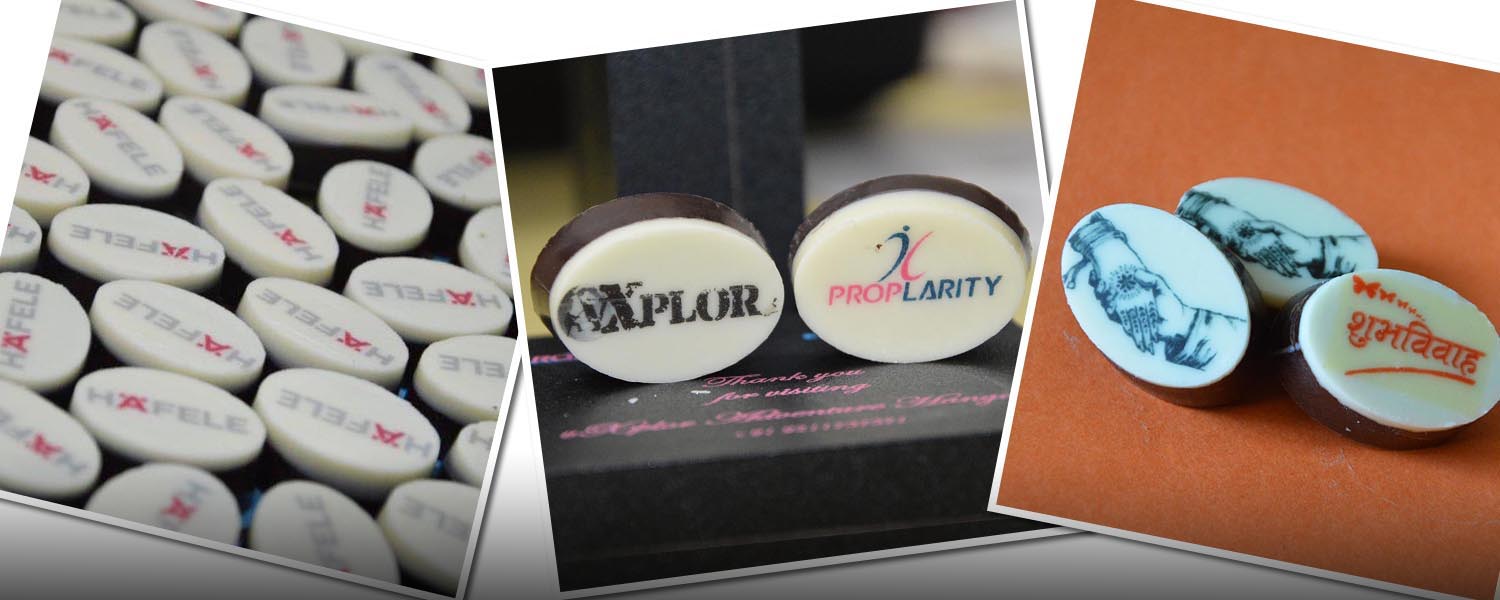 What makes ChocoCraft different?
At ChocoCraft we ensure that you only get the best quality chocolate gifts. We consistently maintain quality standards in all our production processes. All our chocolates are made using only the finest raw materials. Ingredients used for fillings and flavours are also of the best quality. What makes our chocolate taste even better is that they are made fresh against the order. At every stage of the production process our team maintains quality standards. Only the best finished pieces are then given to the customer. The end result is chocolate that is beautiful to look at and delicious to taste!
For more information, please get in touch with us.