Birthday Invitations - How to order
---
Email Example:
Dear ChocoCraft Team,
I have placed an order for 50 boxes of Birthday Invitations, order number #4040. Please find below the details for the same:
Category: Birthday Invitations
Box Size: 12 chocolate box - Middle Printed Chocolates
Box Design: 301B09
Name Print on Box: Riva
Date: 20.12.2019
Chocolates: 301C35 (25.12.2019) / 301C22 (Name: Riva)
Message on Butter paper: 301M09
Please check the details and send us the graphical version.
Thank you,
Regards
Manoj Sharma

Mob no : 8860395906
---
Once we get the order details we will get in touch with you and send you the graphical version of your selection. You can see what the box and the chocolates are going to look like. We will be showing you the product in the format given below: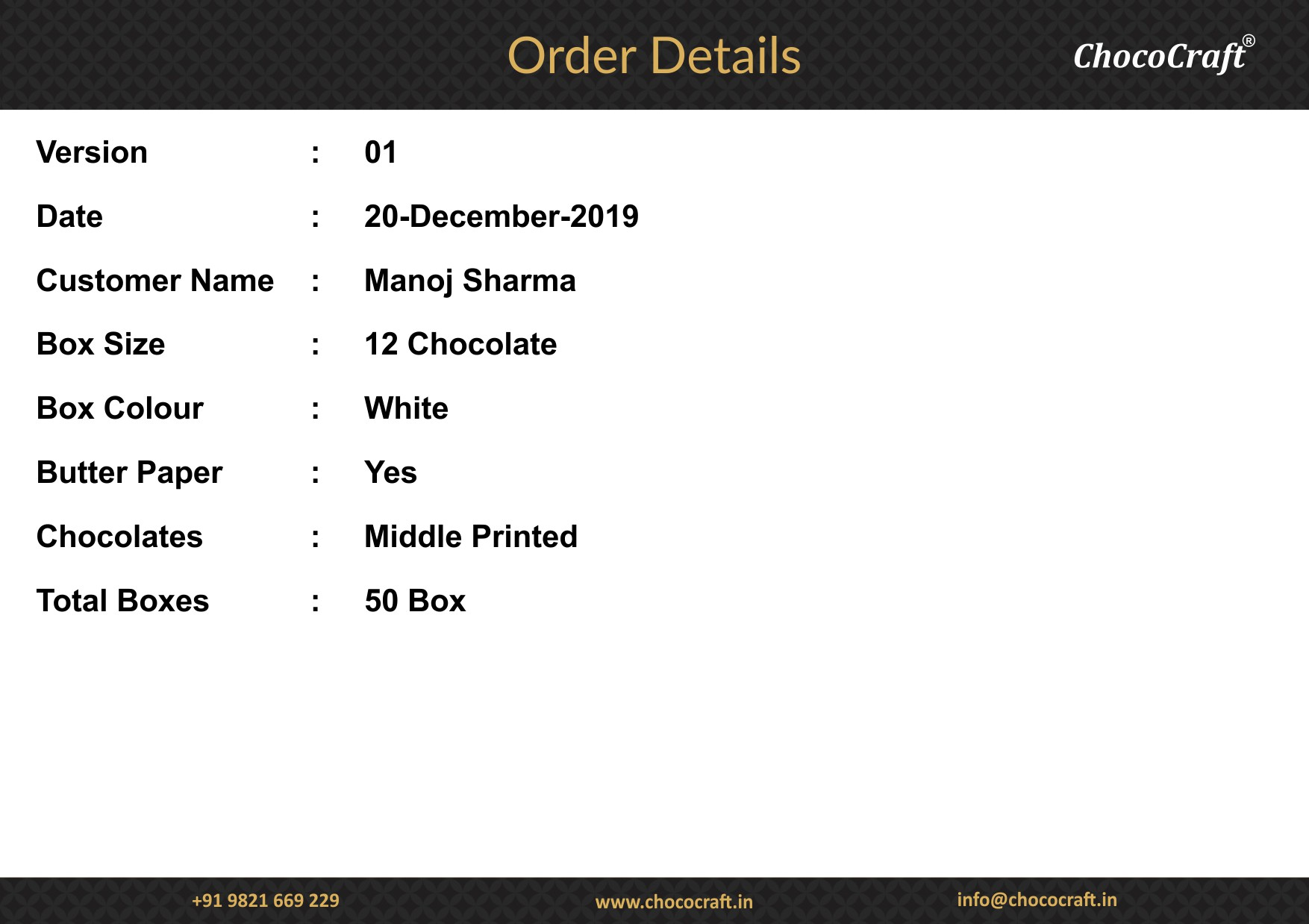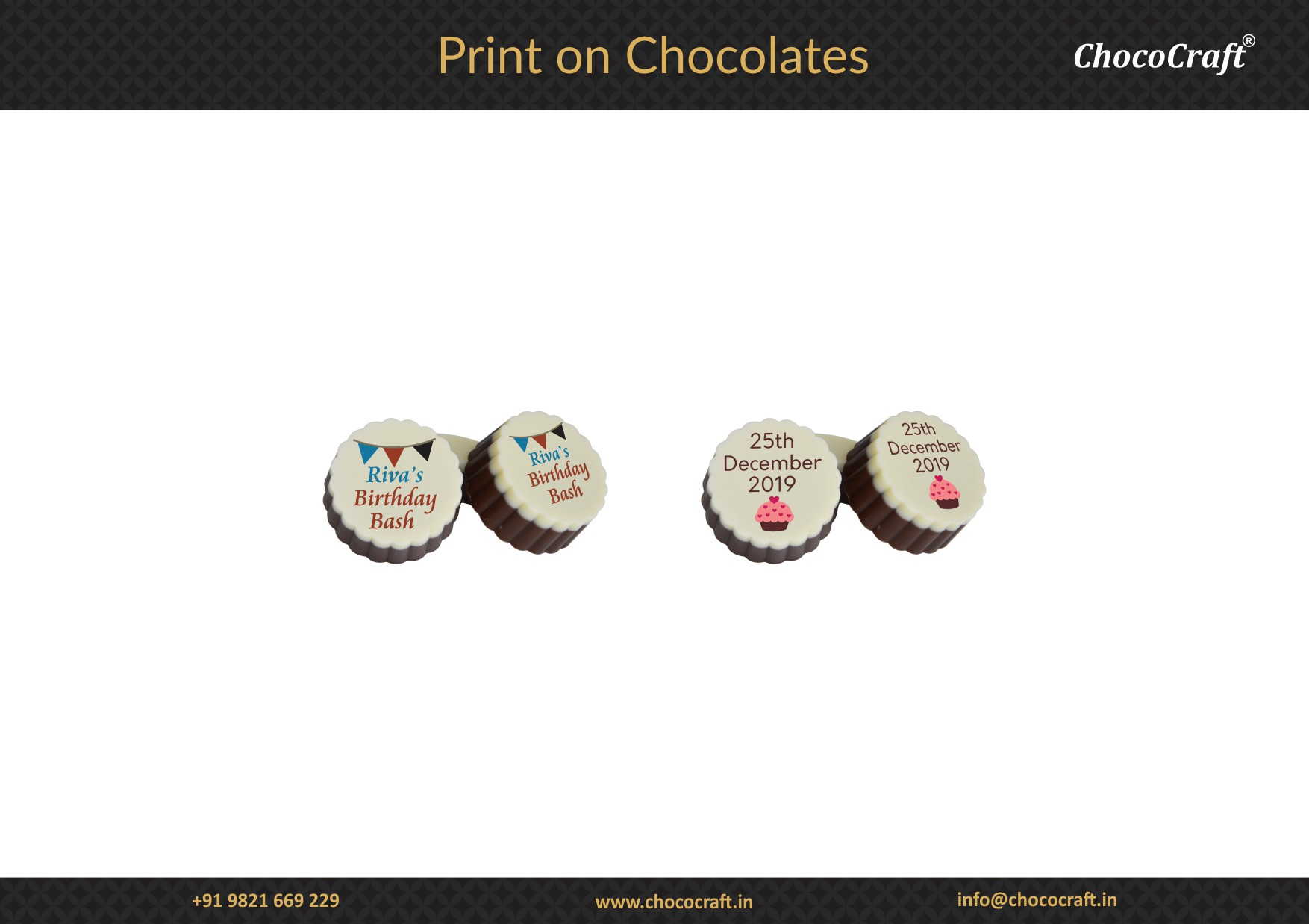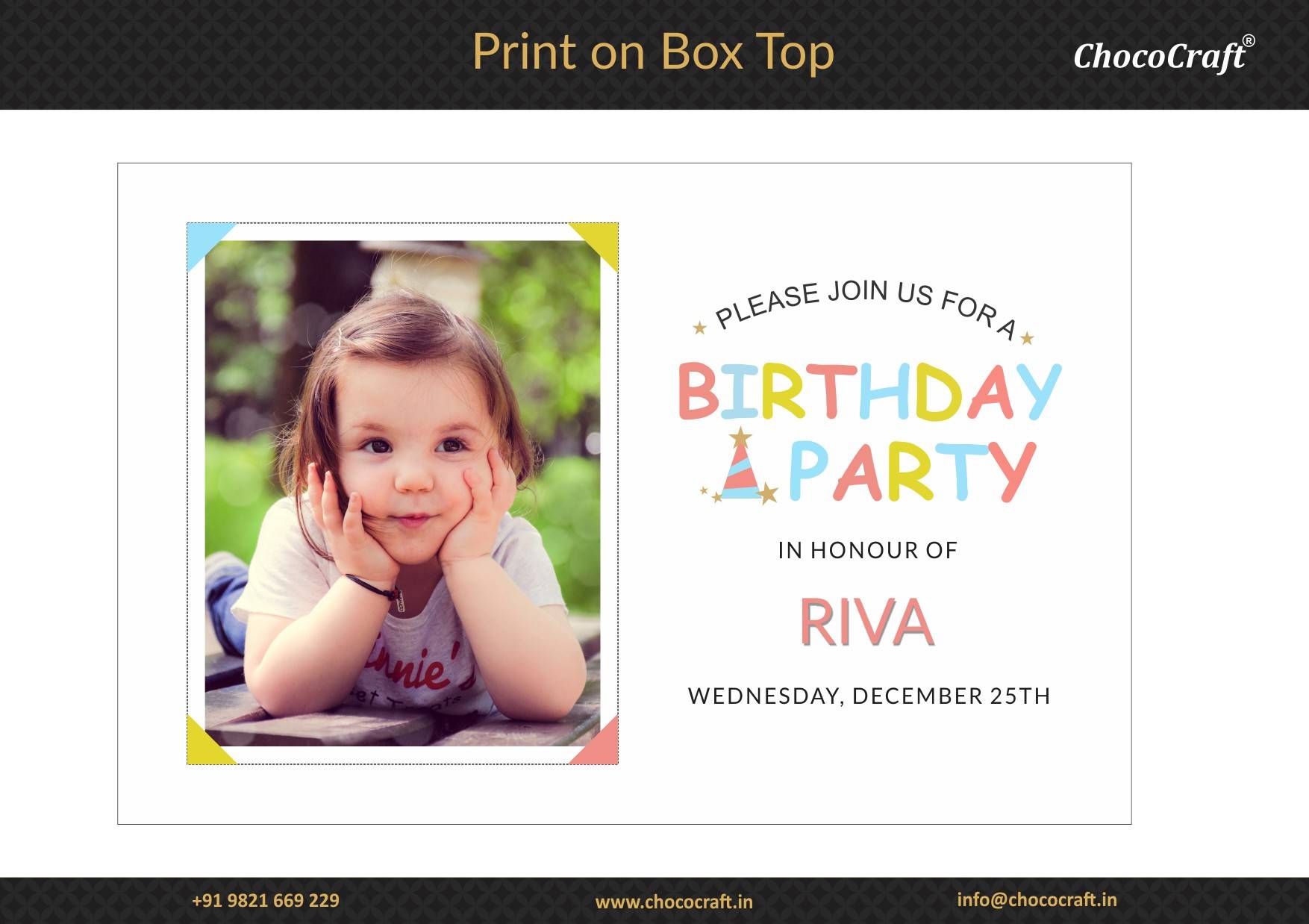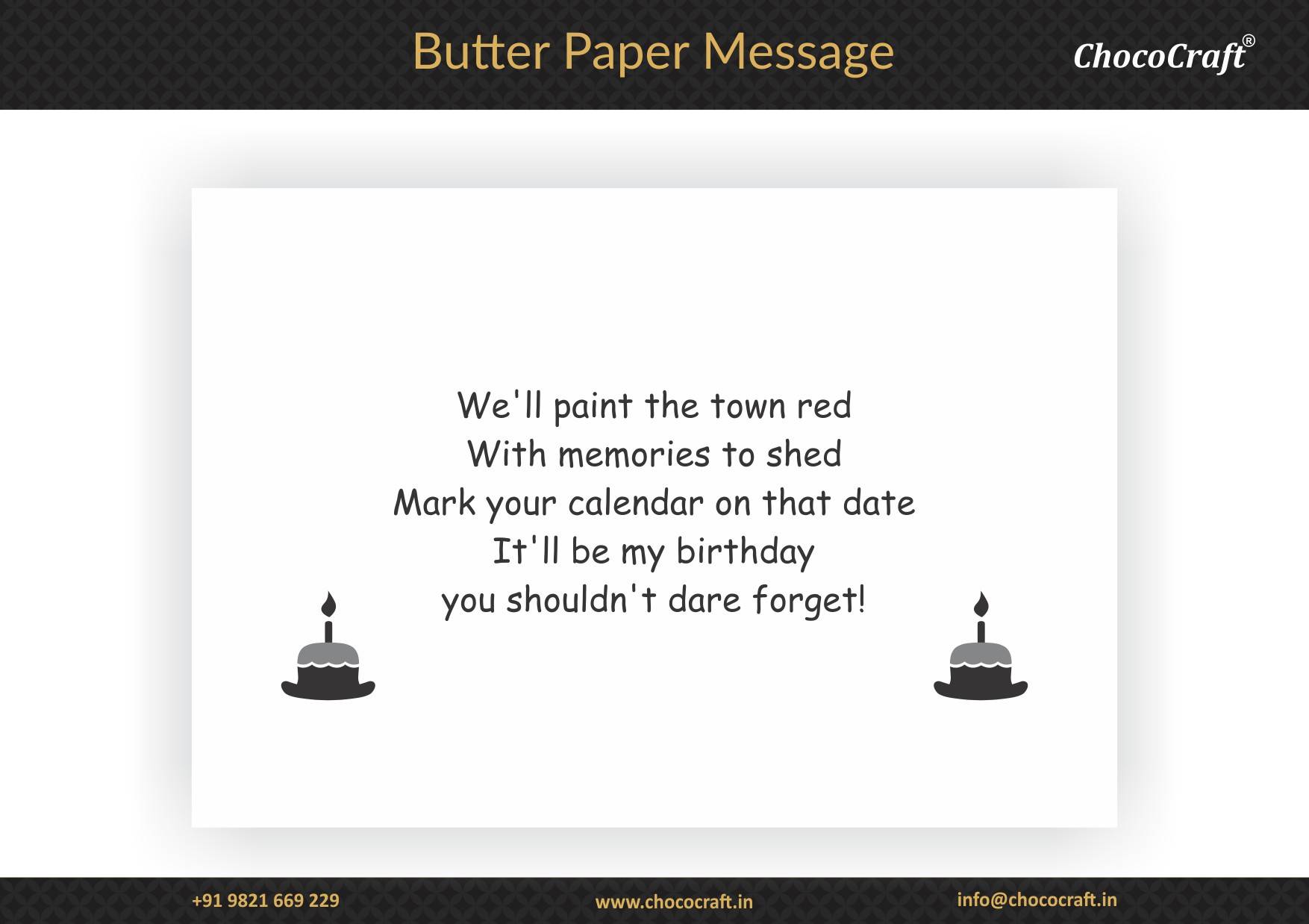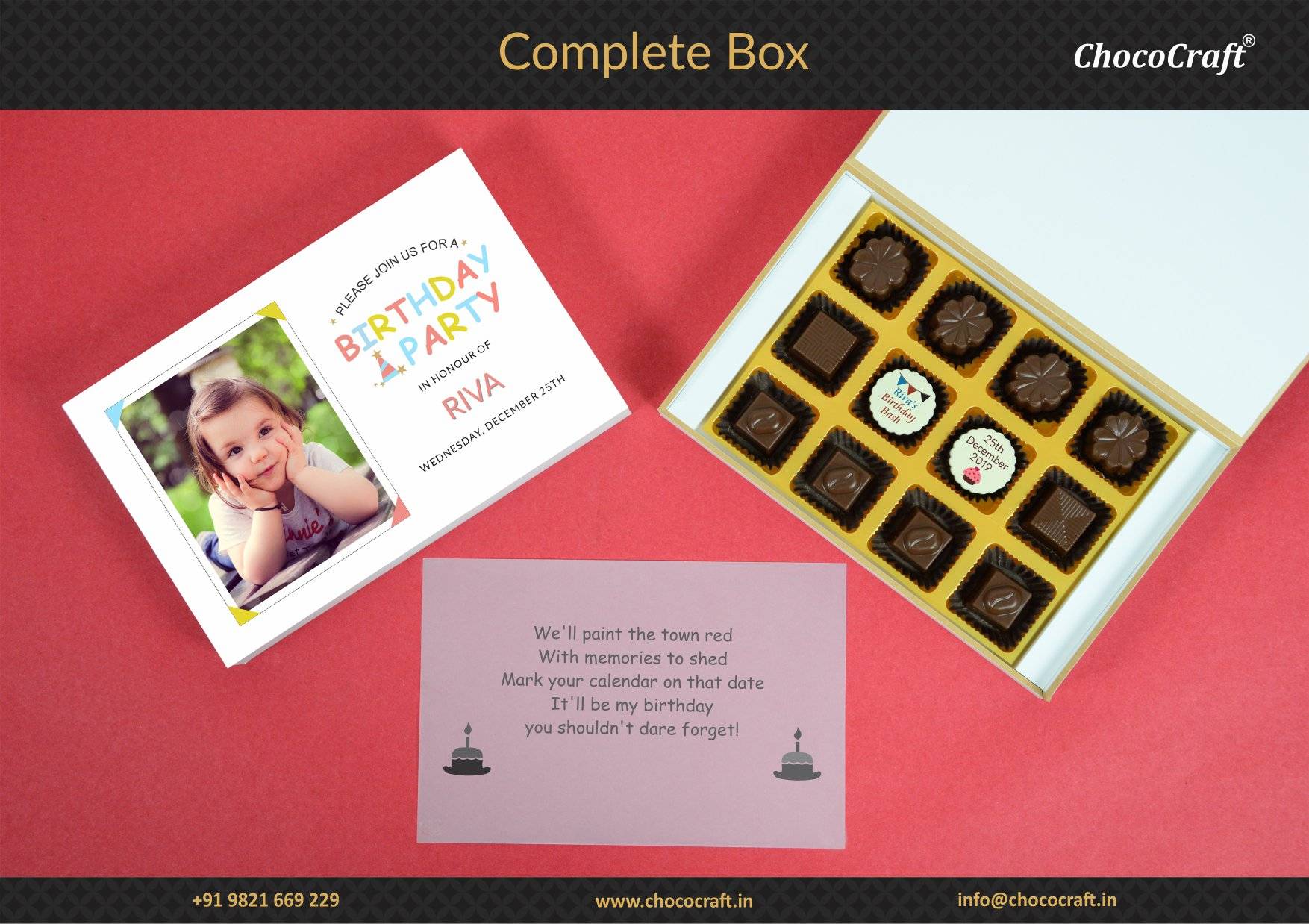 We would need a formal "Approval" from you on the final design before we start the production.
Once the design is approved, we will produce & ship the boxes to you.
Once the boxes are shipped, we shall provide you the complete details of shipment so that you can track it.
We look forward to the feedback once you receive the boxes!