1st Anniversary Invitations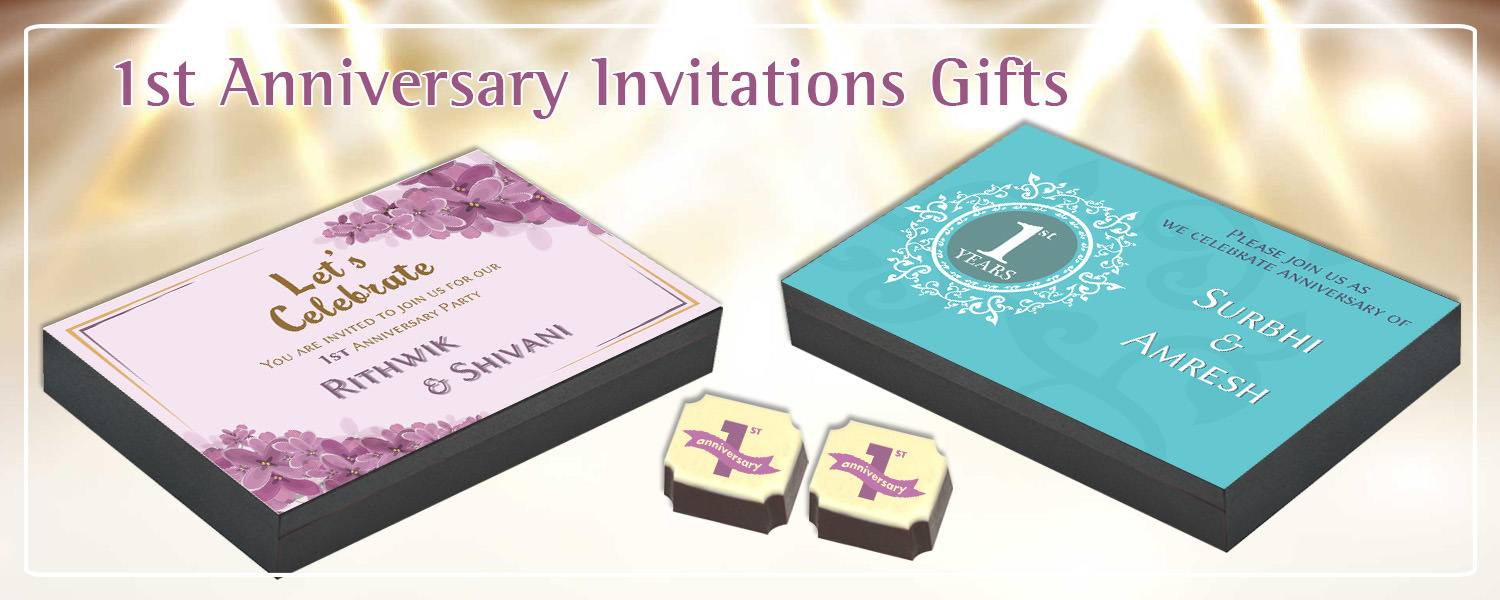 Take a look at our Classic invitations, floral invitations, photo invitations & designer invitations for your perfect 1st wedding anniversary invitation.Customised boxes, printed chocolates and message on butter paper.With so many designs, we promise you'll be spoilt for choice.Available in 2,4,6,9,12 & 18 chocolate boxes.Order now to avail the best prices.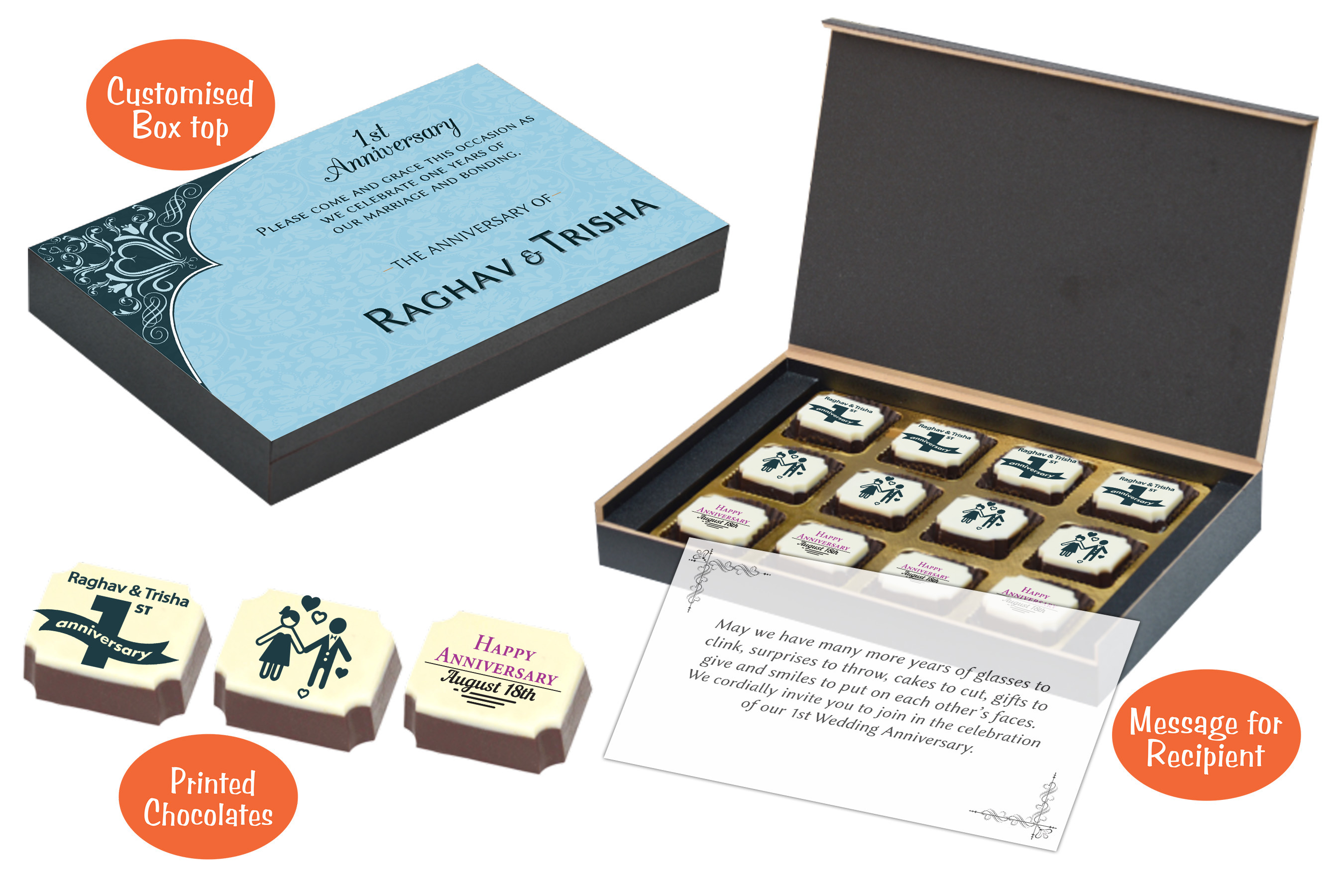 1st Anniversary Invitation Box Designs

Floral 1st Anniversary Invitation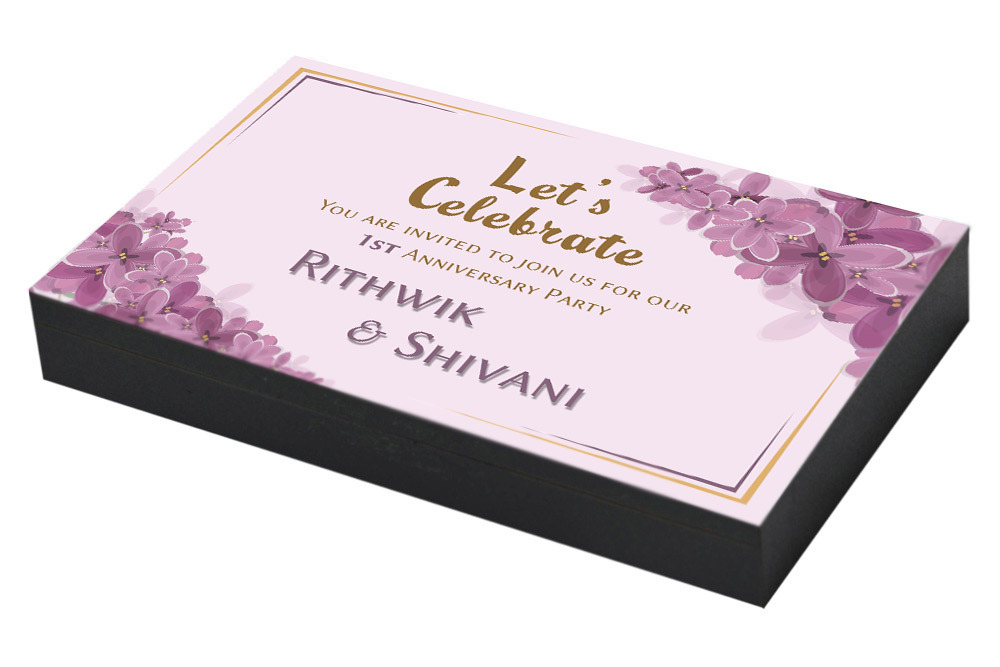 Vintage Invitation for 1st Anniversary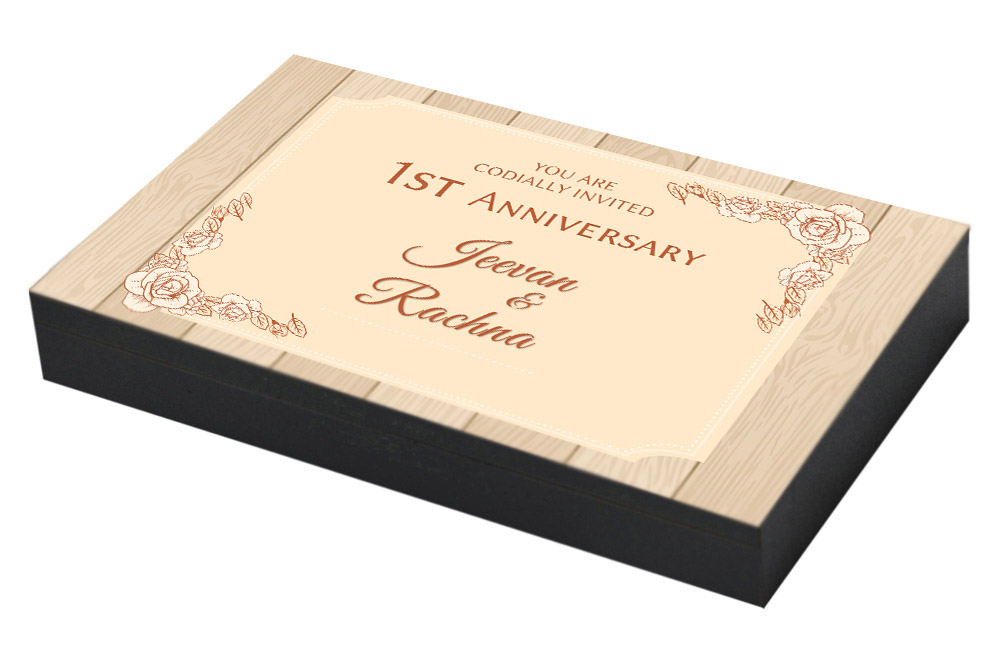 Elegant 1st Anniversary Invitation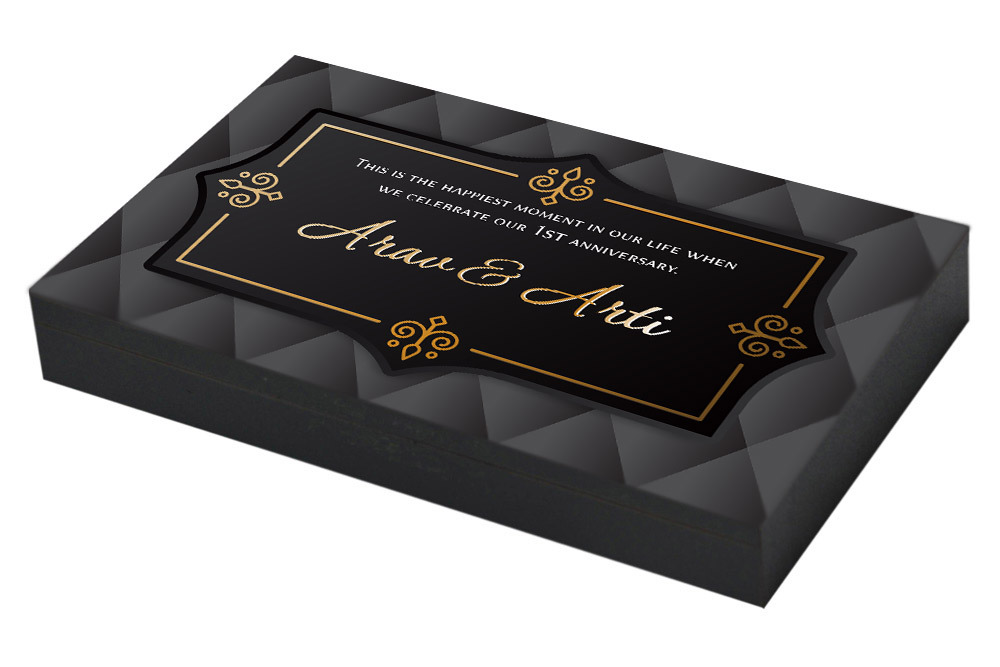 Golden Monogram Invitation for 1st Anniversary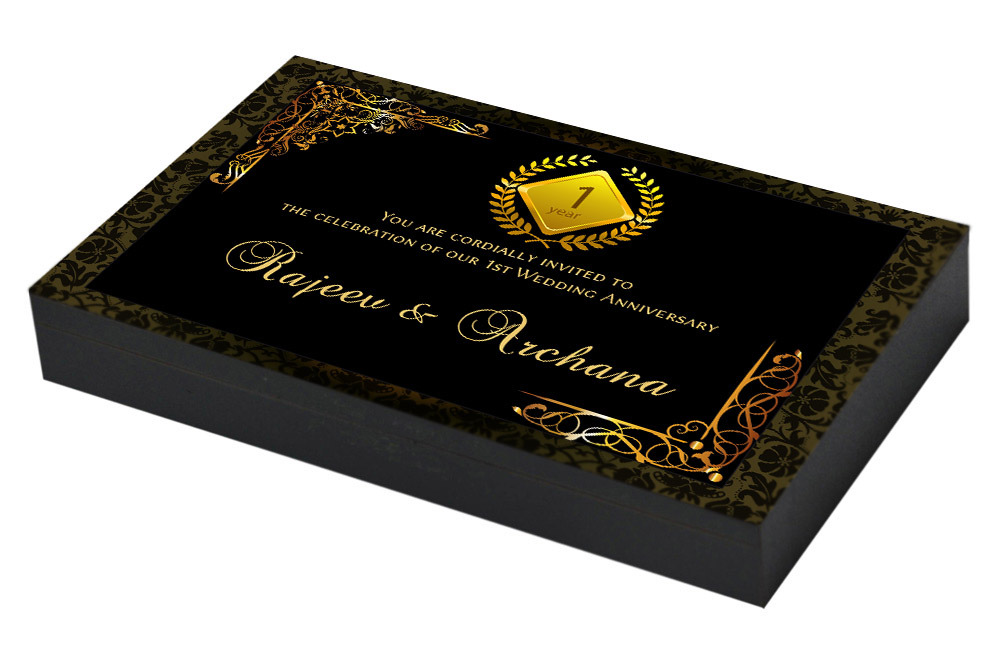 Floral 1st Marriage Anniversary Invitation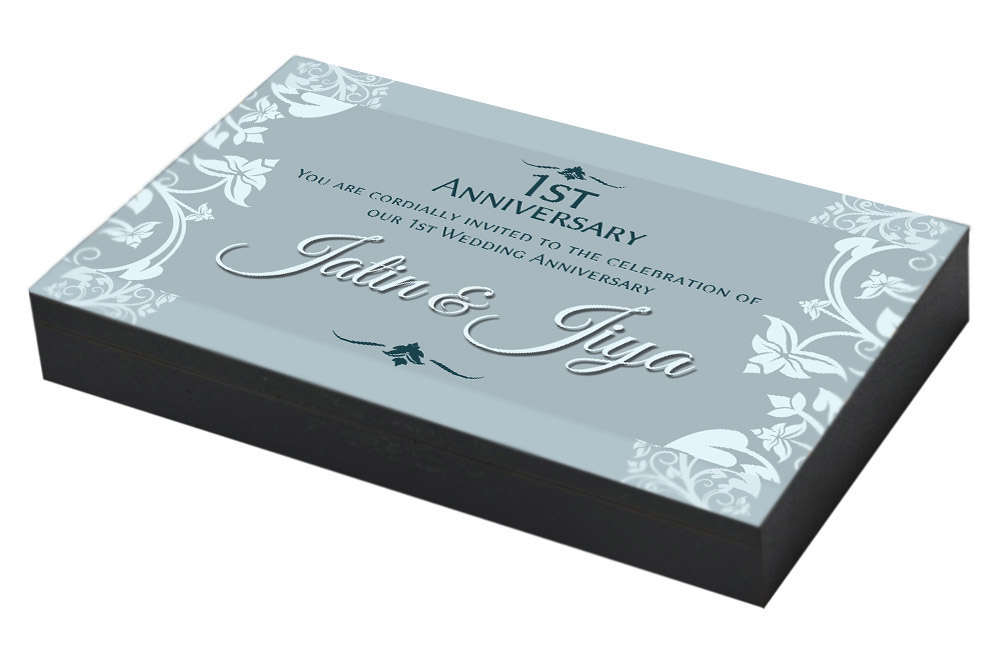 Best Invitation for 1st Anniversary

Designer 1st Anniversary Invitation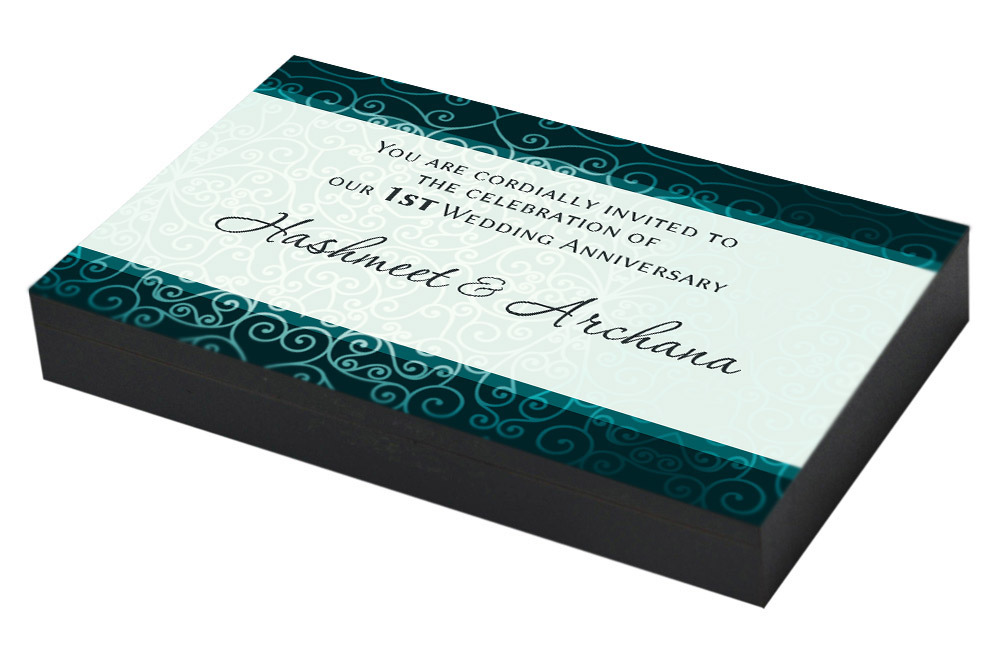 Customised 1st Anniversary Invitation In India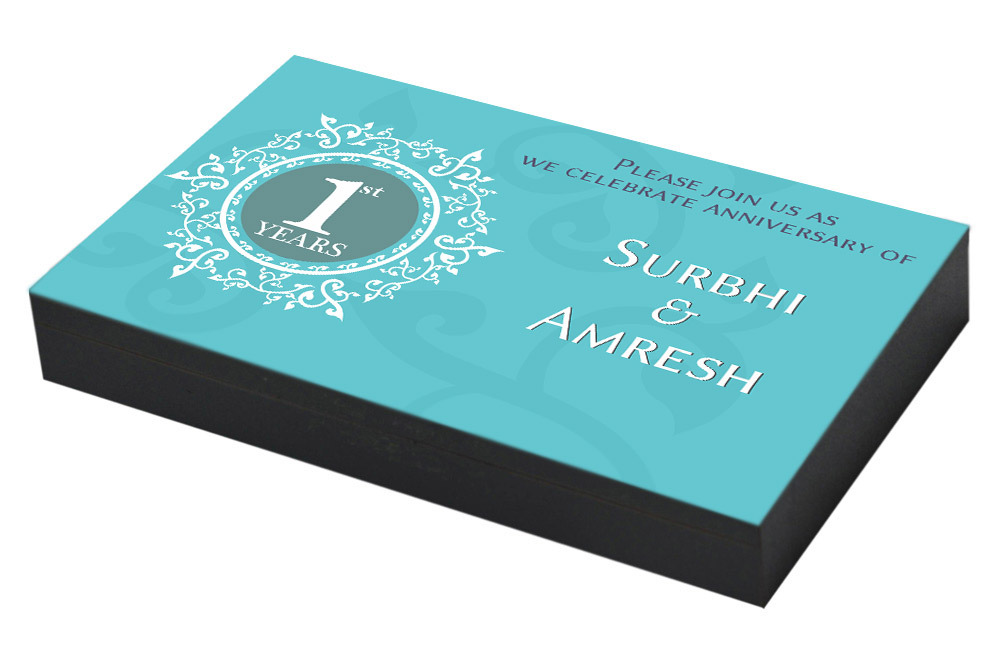 Classic Invitation for 1st Anniversary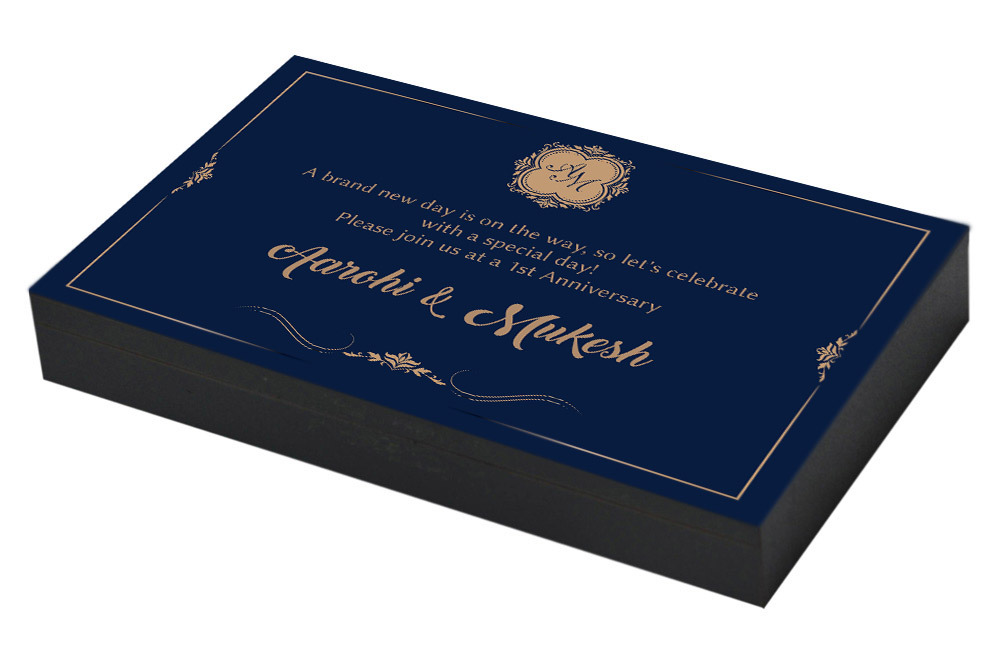 Photo Invitation for 1st Marriage Invitation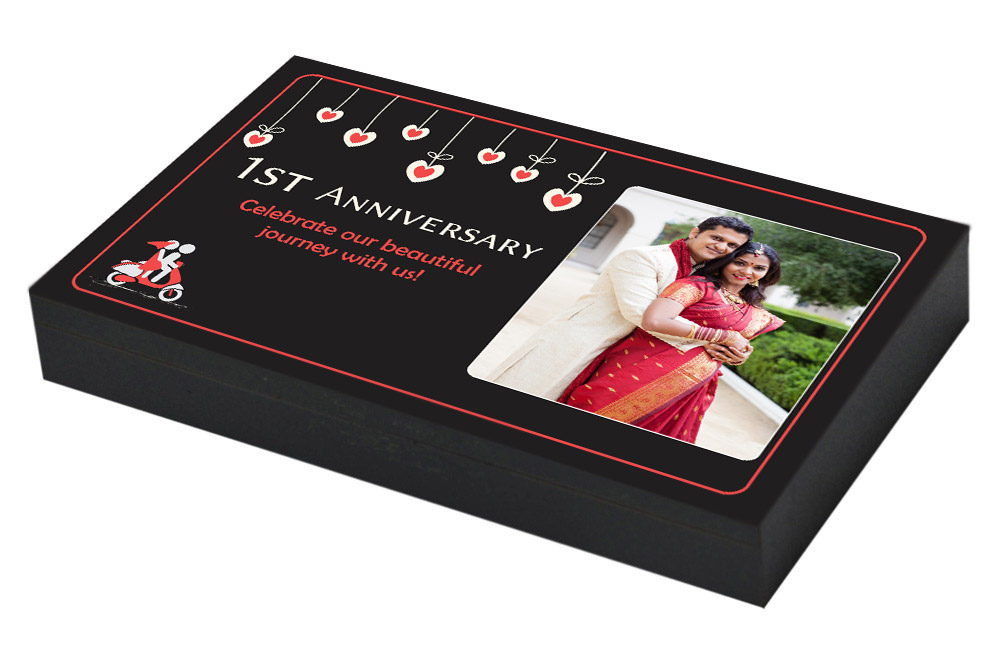 Chocolate Design For 1st Anniversary Invitations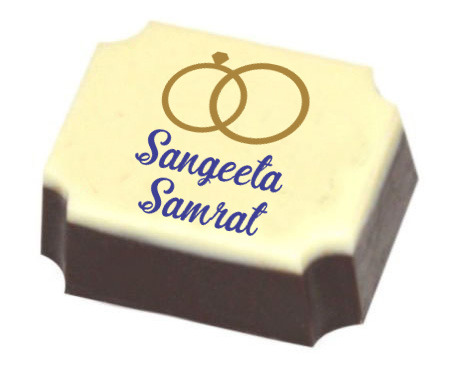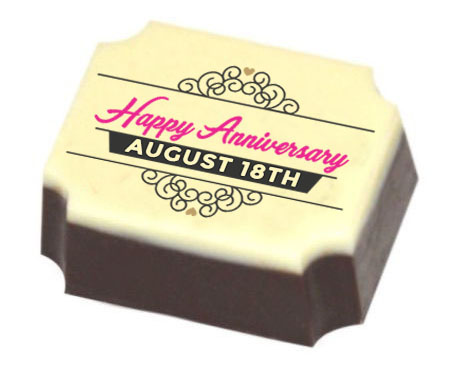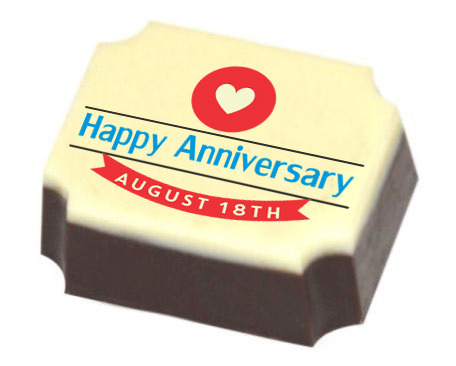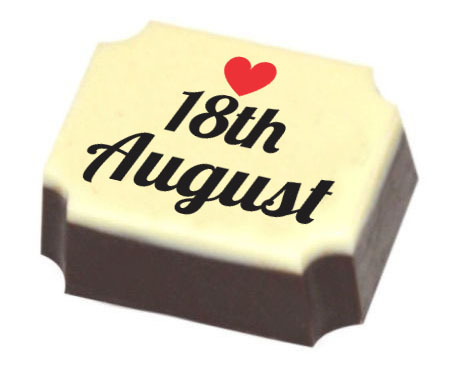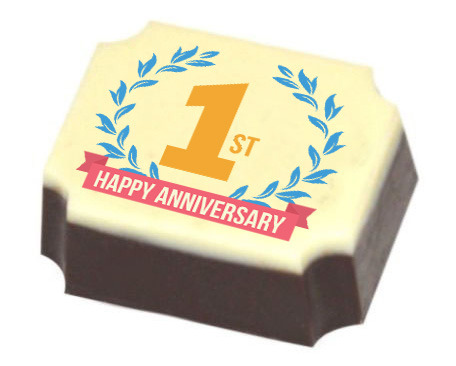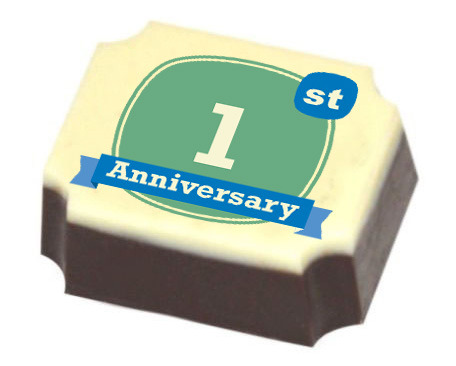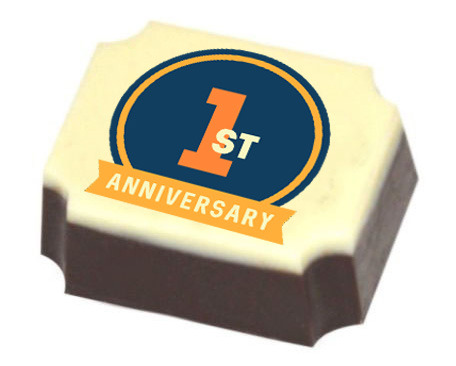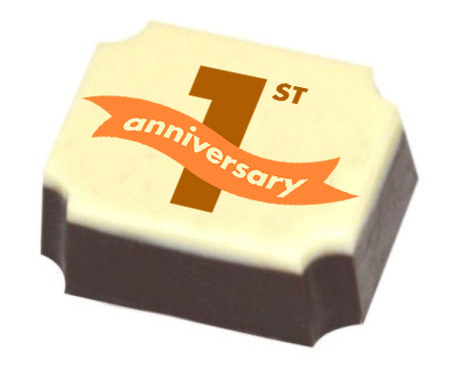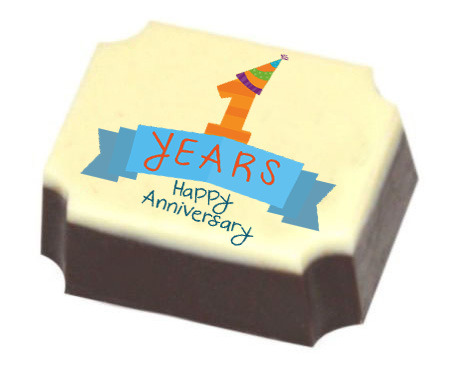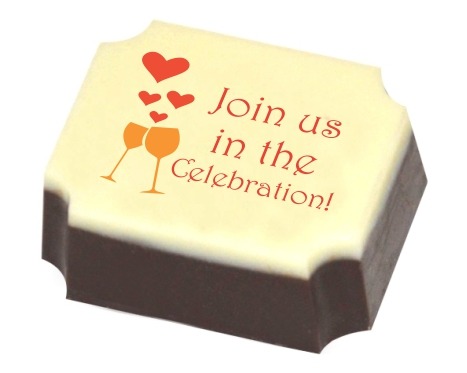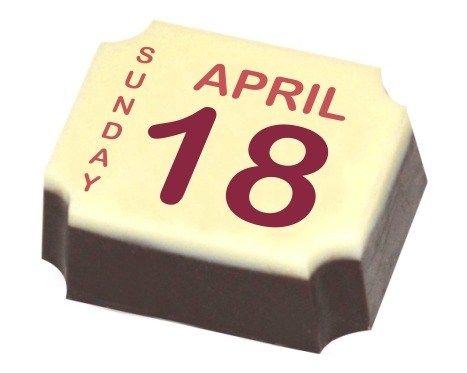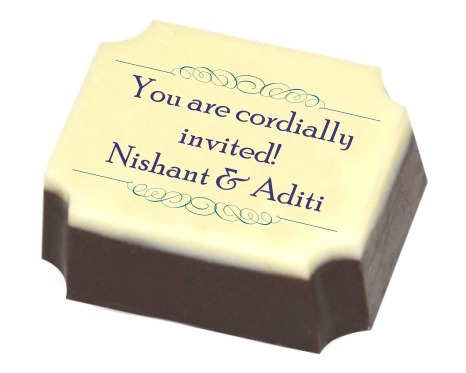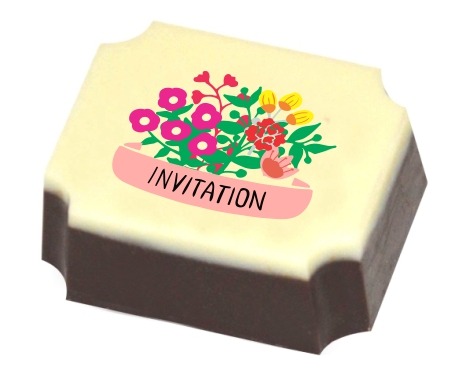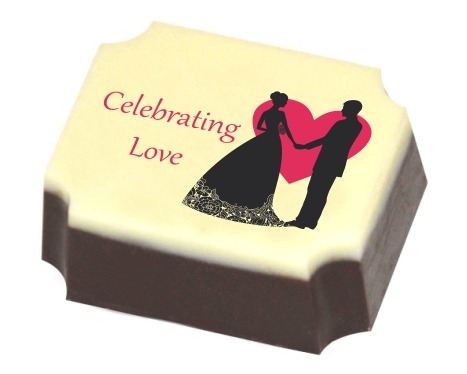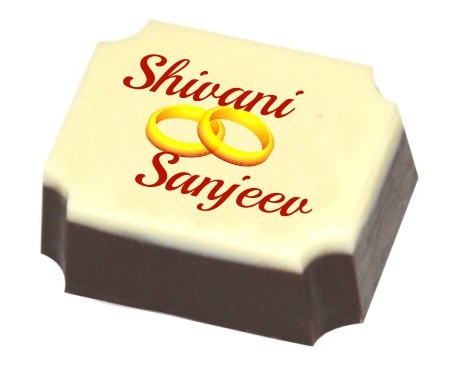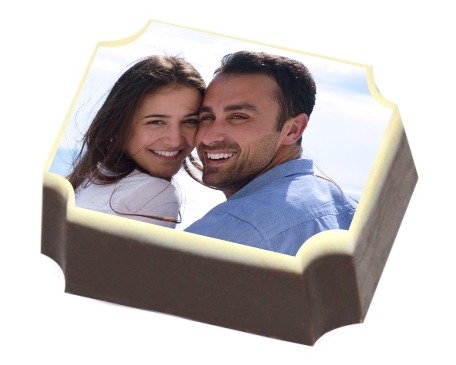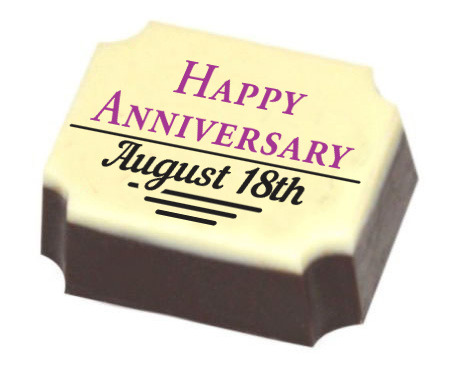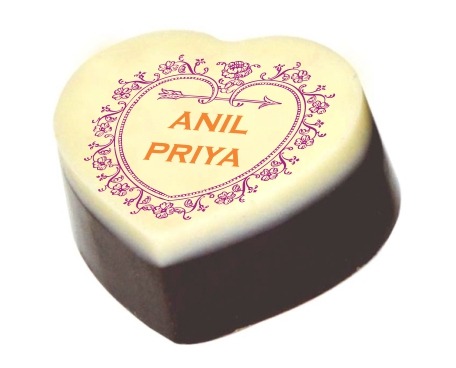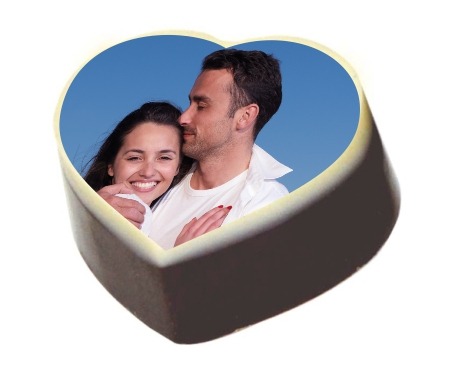 303-1ST-C17, Upload Photo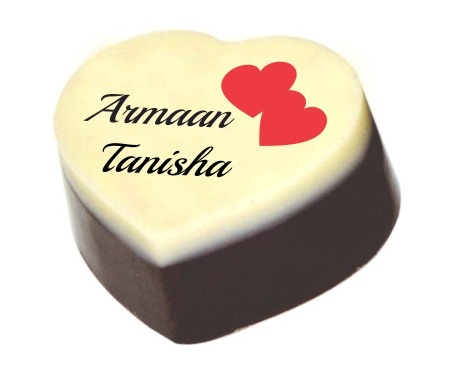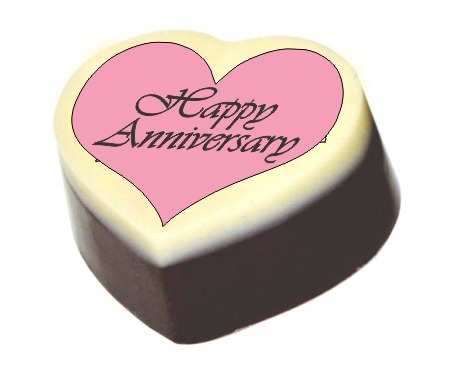 303-1ST-C20, Upload Photo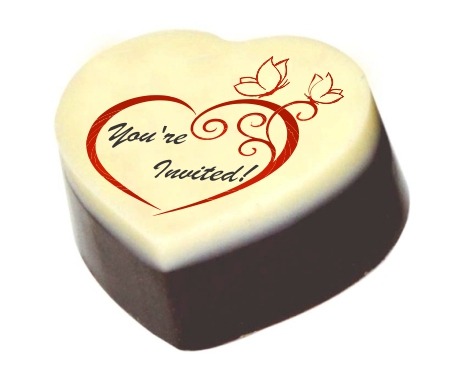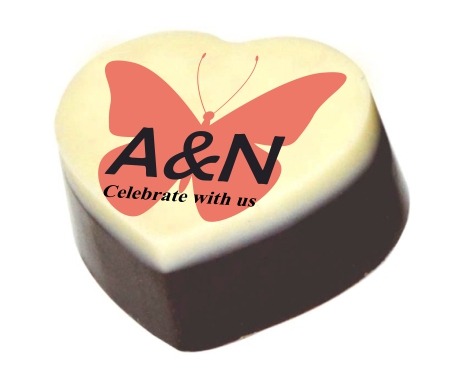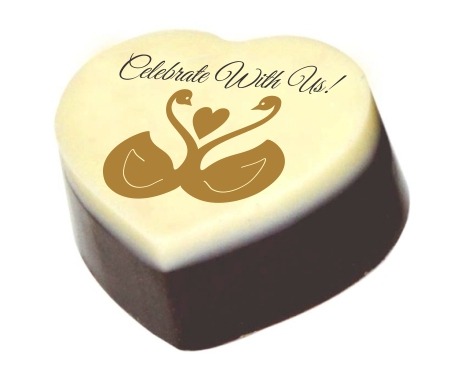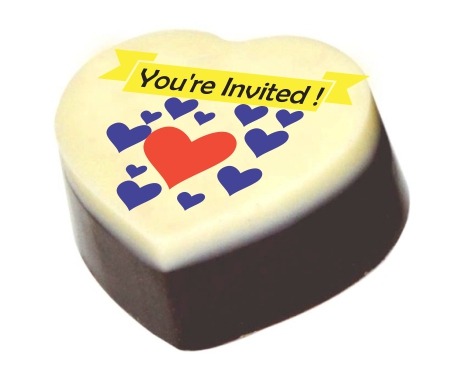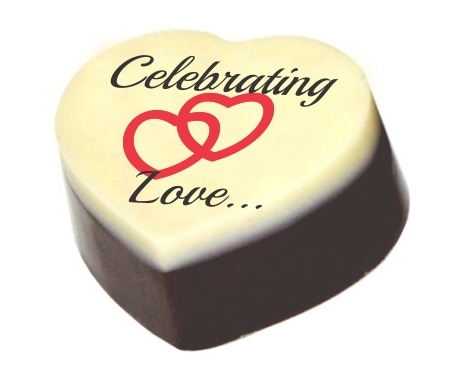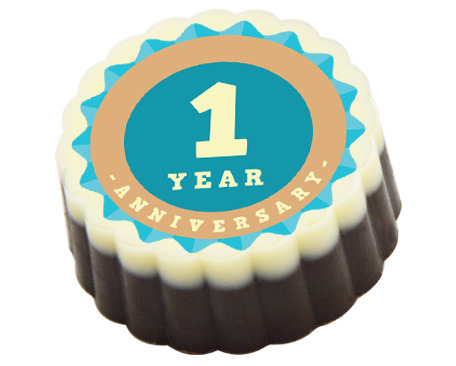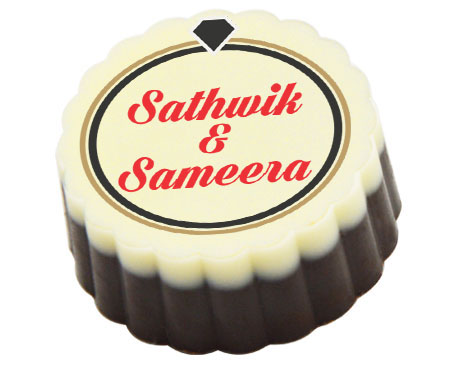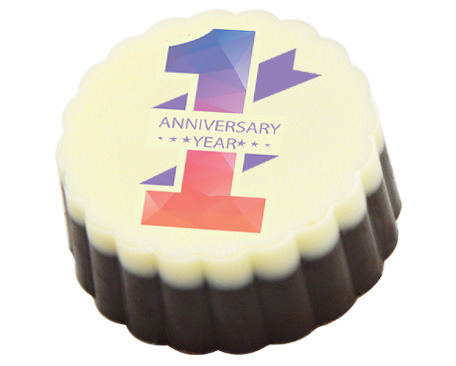 Message for 1st Anniversary Invitation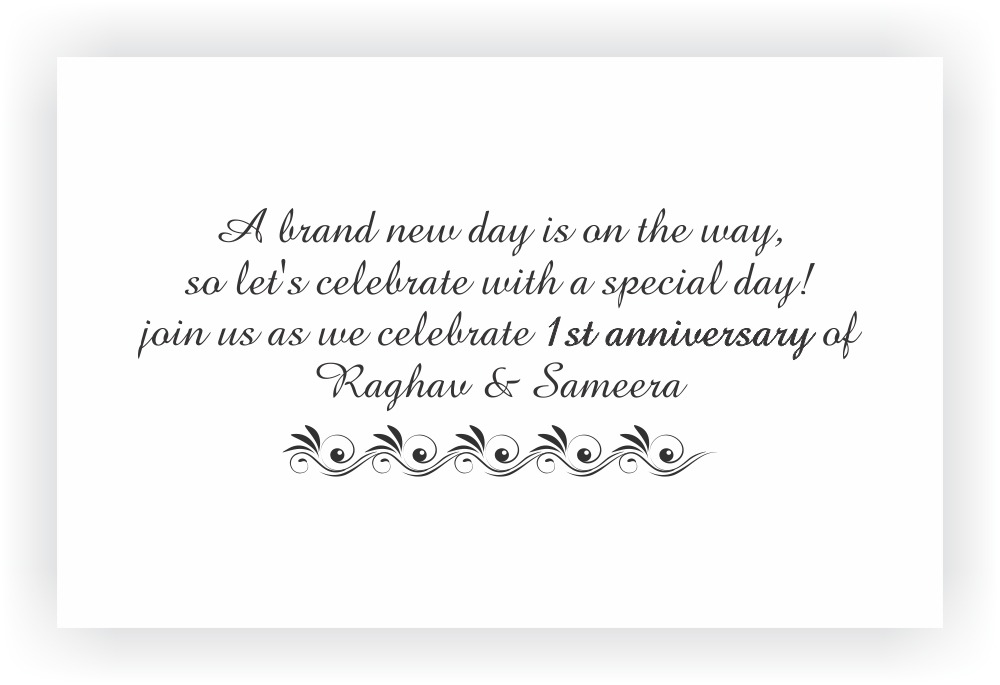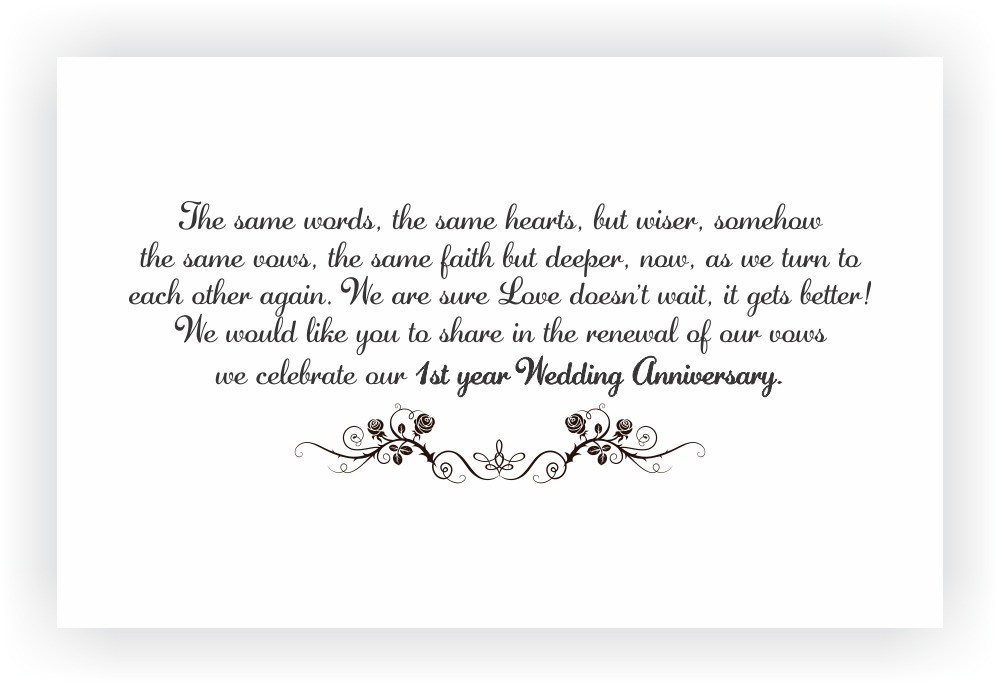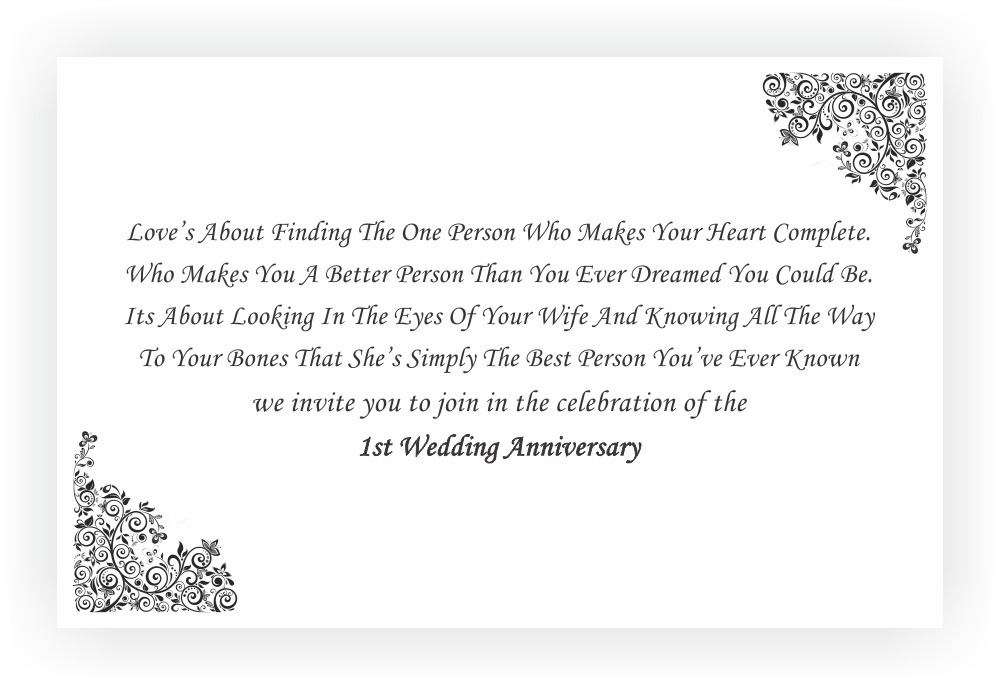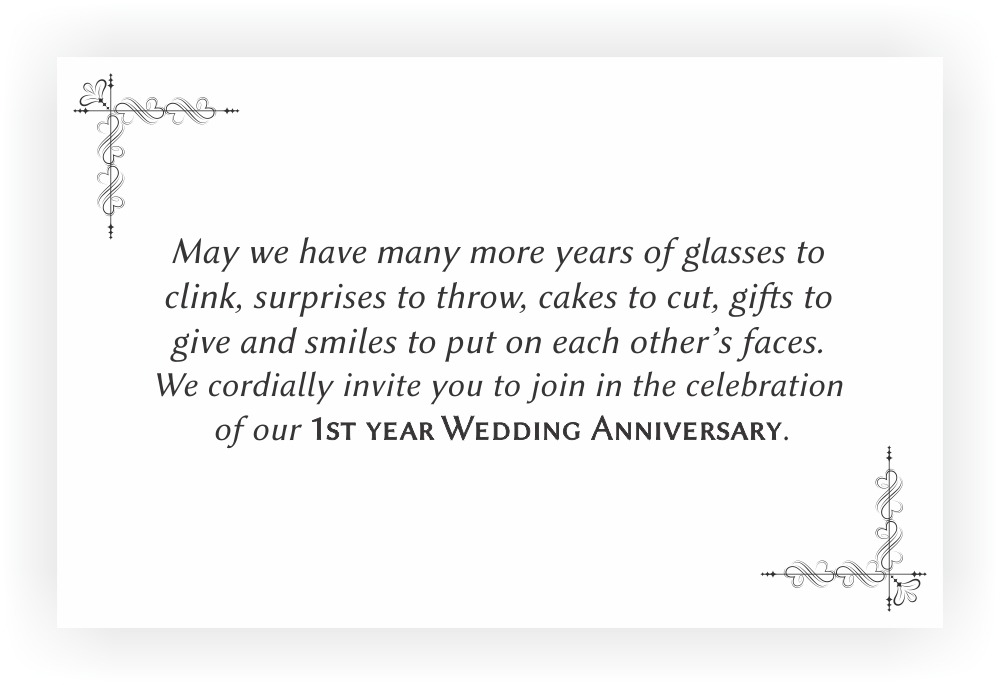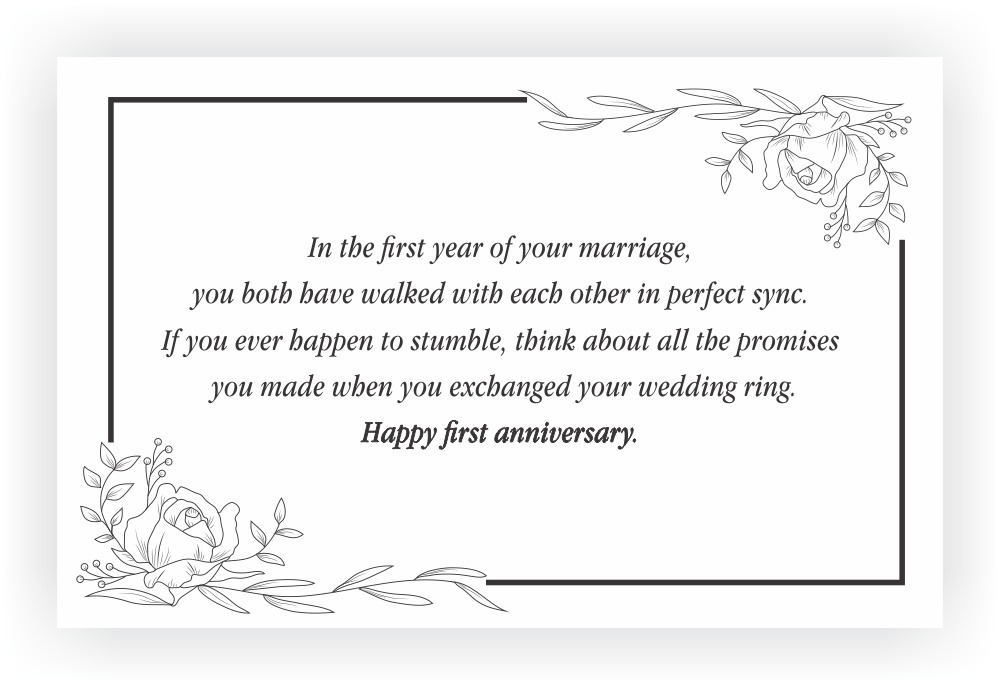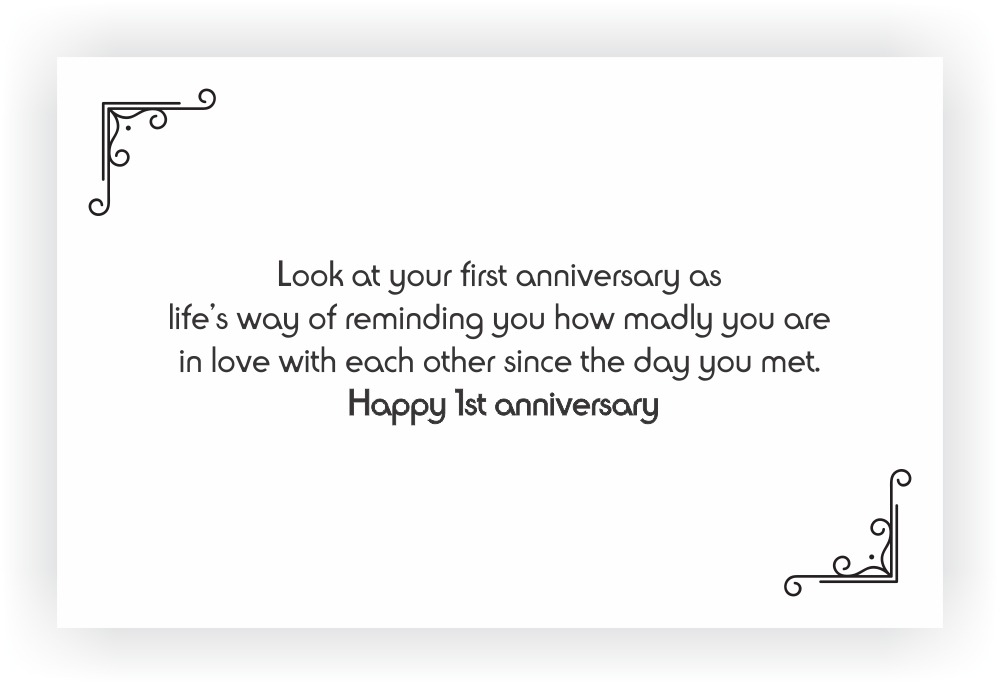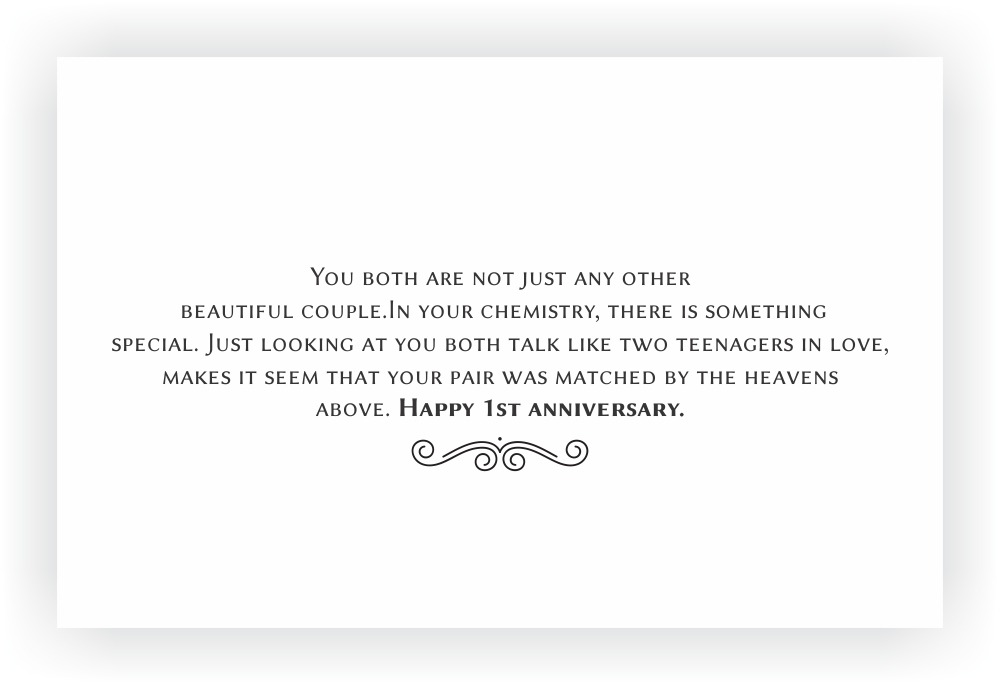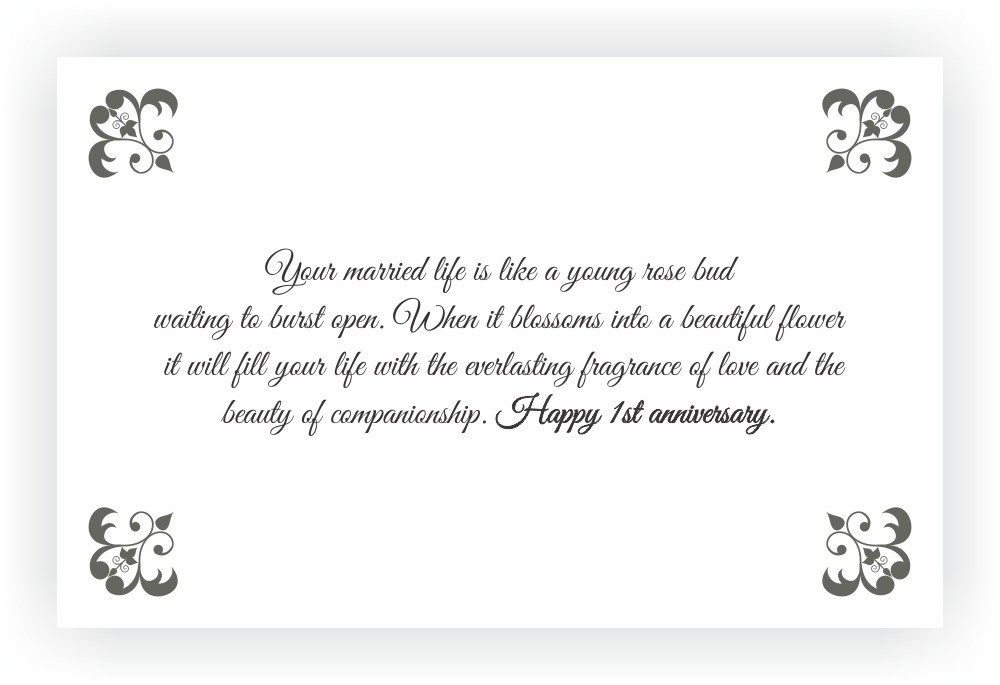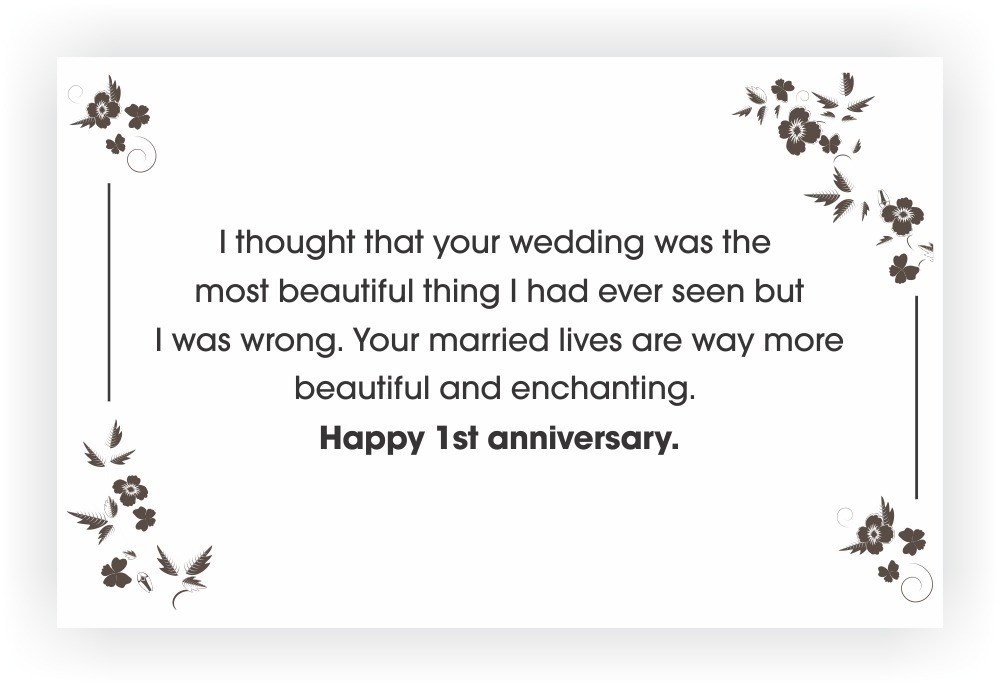 ---
1st Anniversary Invitations by Chococraft
---

Congratulation! You have successfully completed a whole year of togetherness. 

"An anniversary is a time to celebrate the joys of today,
The memories of yesterday and the hopes of tomorrow."
-S.J. Perelman

The Very First Milestone!
Anniversaries are just amazing, aren't they? They remind us of the day when we solemnised our union and began our journey towards marital bliss. They give us a chance to look back into the past year of togetherness, remember all those happy memories, and celebrate the joy with our loved ones.
Your first year of marriage is the most crucial year. It is when you get to know each other, when two people become more than a couple and are now permanent roommates. Of all the years to come, your first anniversary has to be the most special of them all. And why not would it be? Not every time will be the First time.
Your first anniversary would be the most memorable day for you, after your wedding. And to celebrate such an amazing event, you need to throw grand party. The young couple would like to spend this day with intimate family and friends who have witnessed the young couple, grow as one. And just like any other grand affair, your extravagant first anniversary celebration too would call for an equally elaborate 1st wedding anniversary invitation.

1st Anniversary Invitations by Chococraft
Gift Categories
Gifting Ideas
Our Speciality
Marriage anniversary invitation
Beautiful Wedding anniversary party invitations
Personalized invitation cards
Doorstep delivery across India
Unique Ideas with a personalised message
Design / Make your own Wedding anniversary party invitations / favors
Photo anniversary invitations
Products in a wide price range
Wedding anniversary party invitations

Recipe for Perfect Anniversary Party Invitations
We are now clear that we must prepare a vibrant invitation for the celebrations to commence. But because of the importance of this day, it cannot just be like any other mass produced envelope. The perfect anniversary invitation must forward the regards of the young couple to the intended guests. It must prepare the receivers of what the party must have in store for them, what they must look out for.
An excellent gift to go with the anniversary invitation cards, which has throughout history been used to improve relations and bring people together… chocolates! You can never go wrong with a good heavy box of chocolates, can you? The sweetness of these candies always fills the hearts of all its recipients, irrespective of age and preferences. The safest gift of them all, chocolates also elaborate the essence of the marriage anniversary invitation and elevate the grandeur of the welcoming.
An invitation must show the receiver how much they are welcomed and their presence is wished for. The key for doing that is a personalized and very intimate invitation. Personalized gifts have always been very rewarding since they show how much effort has been put into the item to highlight the uniqueness of the intended receiver. And therefore incorporating chocolates and personalized invitation cards are just the perfect way to invite people to your party and make a statement for itself.

Wedding Anniversary Invitations by ChocoCraft
ChocoCraft has crafted for you the matchless amalgam, bringing together all these perfect ingredients for your one year wedding anniversary invitations. We offer fully custom invitation cards which come with the box of hearty customized chocolates. Our specialty of chocolates with images and texts printed on them never cease to leave an impression.
Our chocolate invitation boxes specially designed for first anniversary celebrations include a very beautifully decorated wooden box which holds the customized chocolates, on which you can print the name of the couple, the wedding date, pictures of the couple and special1 year anniversary invitation messages. Also you may customize the box with designs and logos, and even pictures of the couple, say from their post-wedding photo shoot. Photo anniversary invitations have gained a lot of popularity in the recent times, and you must not miss the wagon!
Inside this gift box comes a special 1st year wedding anniversary invitation card which also can be fully personalized. We have a wide choice of 1 year anniversary invitation wording samples available for you to browse through. Customize it with the elements of your choice, designs and wording samples. And the best part about ChocoCraft? You can add the name of each individual recipient on the chocolates and send them along to felicitate your guests. It surely would be difficult for them to ignore such a first wedding anniversary party invitation.

Every Service Available Online!
So you could be placed in any city, any part of the country and wonder "What to do? Where to find the perfect invitations?" well obviously, ChocoCraft's ideas seem so good now, but will they be able to make you avail its offerings? Well, of course! ChocoCraft delivers all its services at your doorstep. So you could be in Delhi, Bangalore, Bombay, Chennai, Hyderabad, Calcutta or even Ahmadabad, and you can order from and deliver our services to all major cities in India, all as per your convenience.
All customization and choice selections can be made online. Just simply browse through our selections, choose the perfect sized box for your 1st anniversary party invitations, and select the configuration of the printed and non-printed chocolates to be placed inside. It could be all printed, all non-printed, alternately printed, or all non-printed assorted candies with one printed middle bar.
Customize your chocolates with selected designs, shapes and flavors. Design your own box online and select your anniversary invitation wording templates.
Preparing your own wedding anniversary party invitations has become easier than ever… at the ease of clicking the button, because that's all what you need to do. Make a wish and place your orders for anniversary invitations online! ChocoCraft shall execute the rest for you and deliver your anniversary invitations as per your convenience.

Customized 1st Wedding Anniversary Invitations
The first wedding anniversary is one of the most exciting days after the wedding of a couple. It celebrates the love of the couple and an important milestone in their journey together. That is why many couples choose to celebrate this day with their loved ones and friends.
Of course, such celebratory events call for the use of invitations. A proper invitation is one that creates interest in the event, making it more likely for the guests to attend it. They should also be relevant to the event. In the case of wedding anniversary invitations, it becomes necessary to choose an invitation that adequately conveys the excitement and joy of the event.
These days, it has become quite easy to get invitations. However, they are typically made of paper and, in some cases, are accompanied by sweets. While a good option, they are incapable of making your event stand apart and be unique. After all, this is your first anniversary. It is worth choosing something different to make a truly memorable event.
While you can get innovative ideas for wedding anniversary invitations, few can actually beat the creativity of a chocolate invitation. Simply print the 1st wedding anniversary invitation wording on the chocolates and the box and you have a fantastic invitation ready for sending to your guests.
With customized chocolates from Chococraft, you gain access to a diverse array of options. Choose what you want and easily make your first wedding anniversary an event to remember, not only for you but also your guests.

Personalized 1st Wedding Anniversary Invitations
At Chococraft, we offer a massive range of options to choose from when you are looking for customized chocolates to use as wedding invitations. We offer chocolate boxes with number of pieces varying from 2 to 18. Select from various styles of chocolate pieces and even boxes. We give you everything you need to make a truly personalised gift.
There is no need to worry about the quality. We make sure that only the finest ingredients are used in the preparation of our chocolates to ensure that each bite provides the best possible taste. We take the same amount of care in the creation of the boxes, ensuring that they are the perfect packages for sending an invitation in. Our chocolate boxes are suitable not only as the 1st but also as the 50th wedding anniversary invitations.
To make a truly impressive 25th wedding anniversary invitation, we give you the option of choosing your own design for the boxes and chocolates. Use pictures of the happy couple or popular wedding symbols. Add a beautiful design to the box to complete the look.
To complete the anniversary invitation card design, add a personalized note. Choose a message from the several samples that we provide or write one on your own.
Make your guests feel special with these chocolate invitations.

Make your first wedding anniversary count with beautiful and elaborate first wedding invitation cards, classy and affordable at the same time. All crafted with love, for the lovely couple indeed, only from ChocoCraft!

"A year gone by in the blink of an eye... meals, conversations, and laughing.
Wondering what the future holds for us... we'll look back years from now.
With gratitude for having each other and we'll know we had a good time."
-Blake Flannery

For more information, please get in touch with us.