Gifts for Schools & Students
We make special gifts for schools which can distributed to students on various occasions like at the time of admission, exhibition or annual day. A few examples are shown as below.
You can ceate a gift by giving your logo on the box top, writing a message on the butter paper and then the chocolates can also be printed with the logo of the school.

A complete branding solution

Doon International School gave away the boxes to students at the time of admission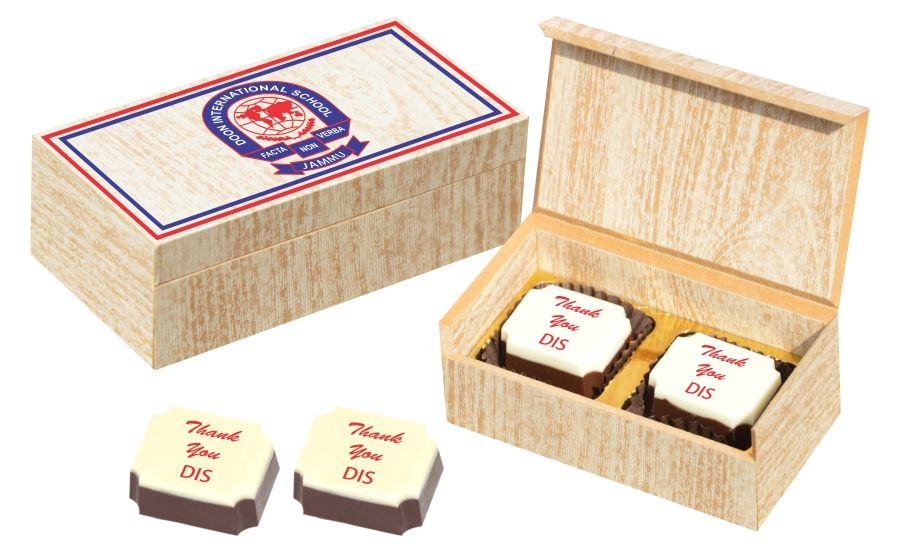 Welcome the students taking admission into your school with a beautiful chocolate box. We created these special chocolates for Doon International school. The chocolate boxes were given to the students who secured admission to Doon International. The chocolates have the logo of the school printed along with a thank you message to the students for choosing to be a part of Doon International. The chocolate box also has the logo and contact details of the Doon international school. This is a way of promoting and creating brand awareness among the students as well as their families.

Excelsum School gifted the box to their students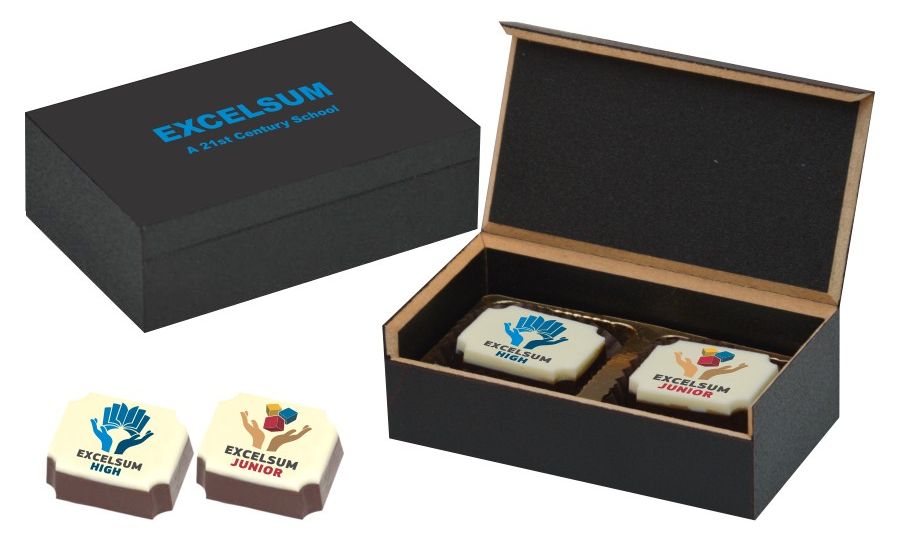 We have created these special printed chocolates for Excelsum high that they gifted to their students who excelled at various activities. Not only is printed chocolate a unique concept it is also a memorable gift that the students will remember forever.
Excelsum School gifted the box to the delegates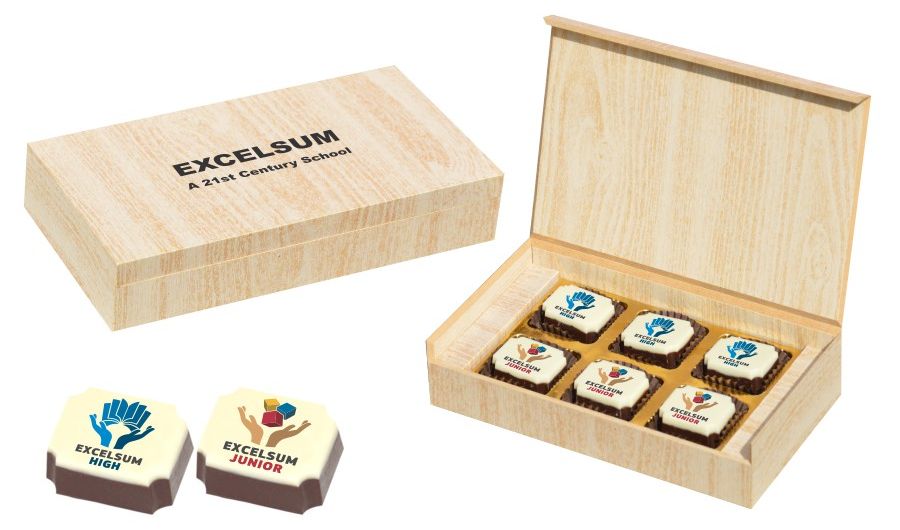 Chocolates are excellent gifts to give out to your delegates and dignitaries for annual days and other occasions. We had designed these beautiful and delicious chocolates for Excelsum School to be given to their distinguished delegates. The chocolate will have the logo of your school or educational institution printed on it in edible ink. The chocolates are packaged in a wooden box which again has the logo and contact details printed on it.

Diwali Gifts by Anglia Ruskin University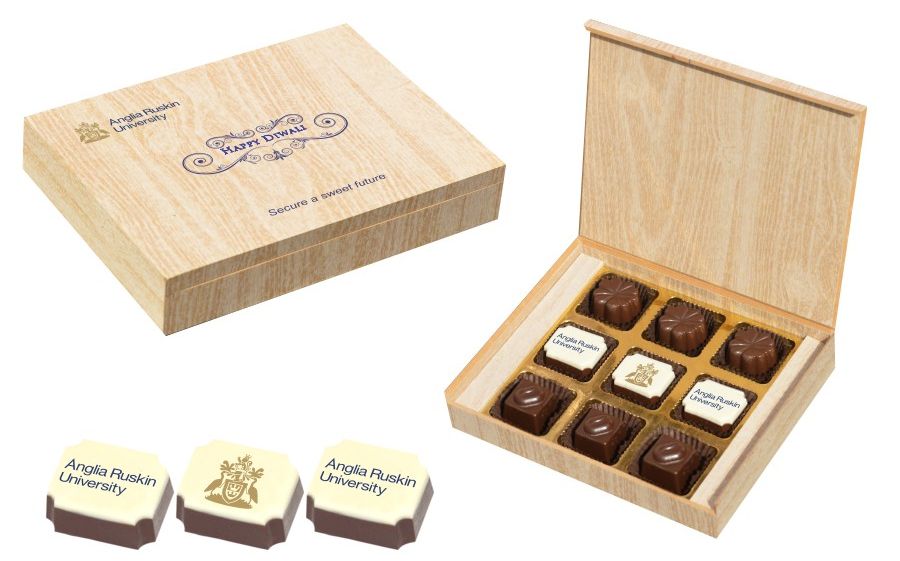 Chocolates also make for very good gift choices on festivals. Diwali is one such festival that is widely celebrated all over India. On the occasion of Diwali, Anglia Ruskin University gave this beautiful chocolate box as a Diwali gifts The mix of printed and assorted chocolate box is a Diwali gift that the recipients will remember for a long time. The box is designed to suit your requirements with the logos and contact details printed on the box as well. The prints on the candies are done in completely edible colors.

Buy Gifts for Students Online

For more information, please get in touch with us.