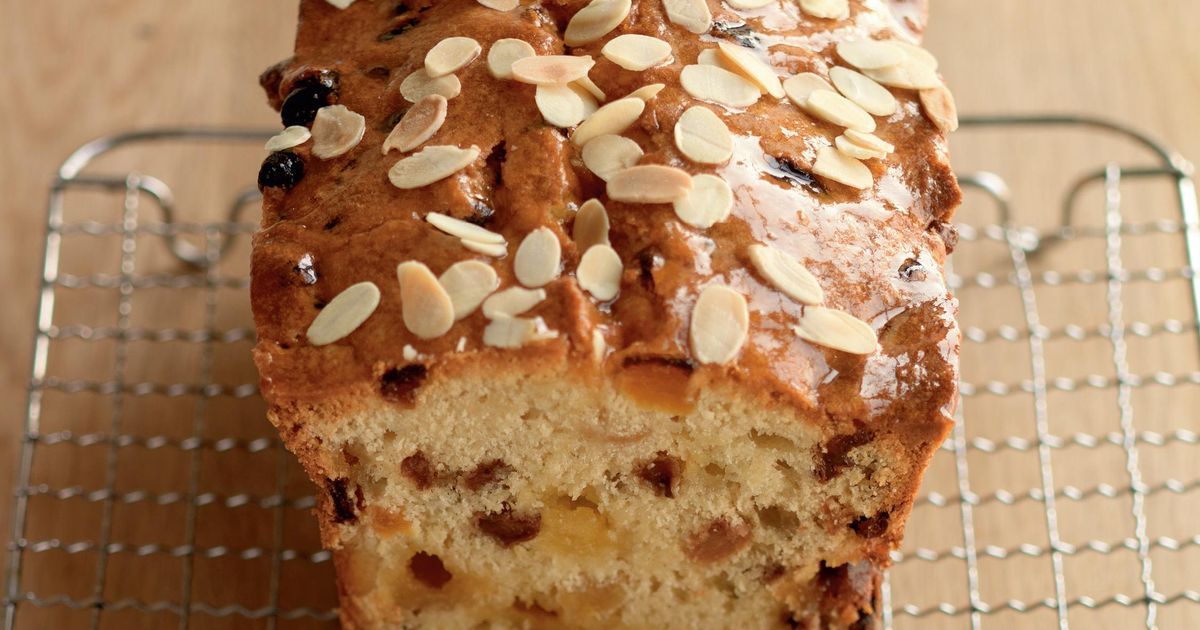 Serves 8 people
Ingredients
115g / 4oz / ½ cup unsalted

150g / 5oz / scant 1 cup light muscovado sugar 2 eggs, beaten

45ml / 3 tbsp cocoa powder

150g / 5oz / ¼ cup self-raising flor

130g / 3 ½ oz marzipan

60ml / 4 tbsp plain chocolate chips
Procedure
Preheat oven to 1800C / 3500F / Gas 4. Grease a 900g / 2lb loaf tin and line the base with non-stick baking paper. Cream the butter and sugar in a mixing bowl until light and fluffy.

Add the eggs to the creamed mixture one at a time, beating well after each addition to combine

Sift the cocoa and flour over the mixture and fold in evenly.

Chop the marzipan into small pieces with a sharp knife. Tip into a bowl and mix with the chocolate chips. Set aside about 60ml / 4 tbsp and fold the rest evenly into the cake mixture.

Scrape the mixture into the prepared tin. Level the top and scatter with the reserved marzipan and chocolate chips.

Bake for 45-50 minutes or until the loaf is risen and firm. Cool for a few minutes in the tin, then turn out on to a wire rack to cool completely.
Recipe source: The Chocolate Bible
Recipe Code: 20170012
Image source:https://thehappyfoodie.co.uk