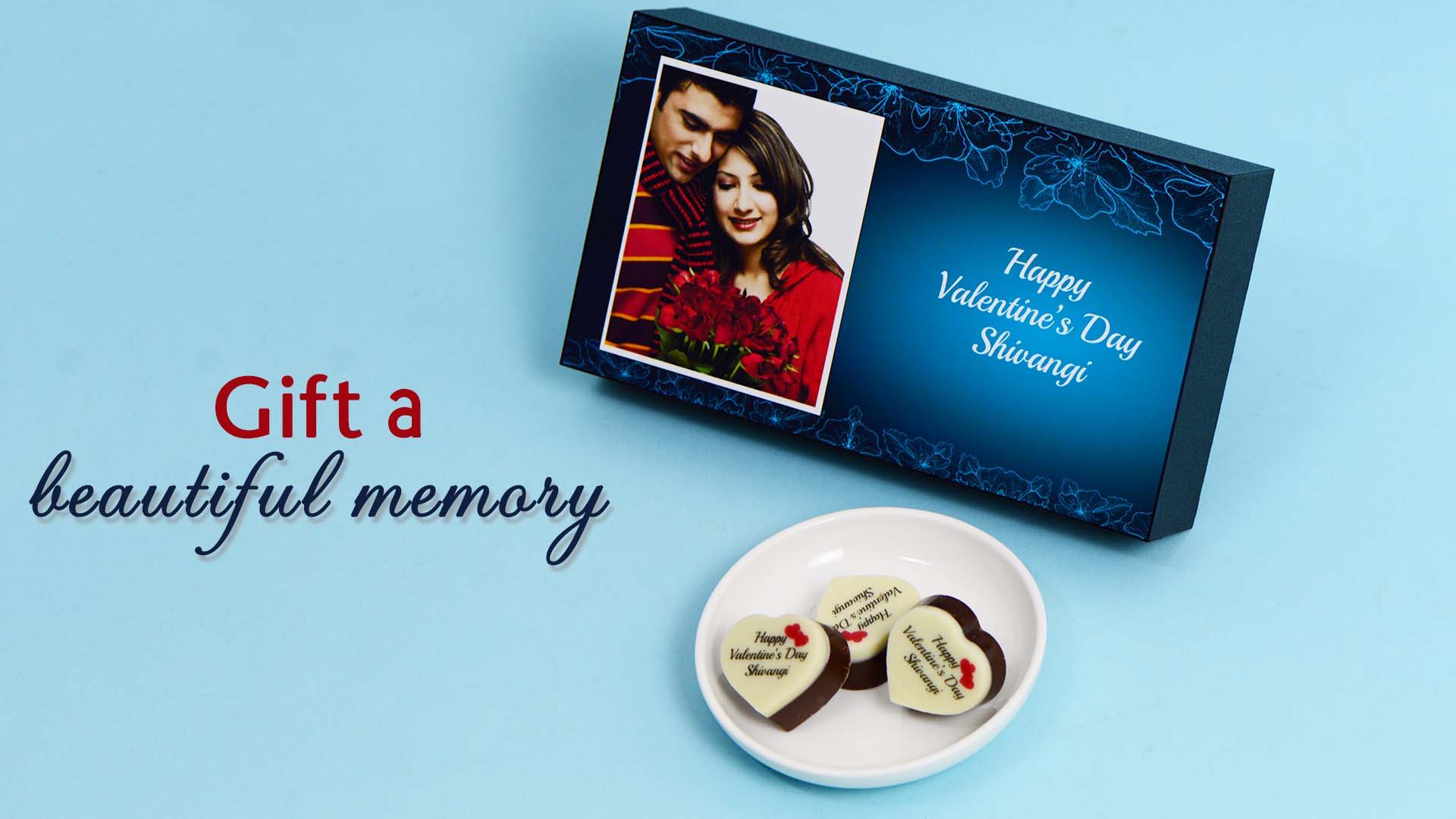 So you have met on Facebook and feel an instant connection? You like all the updates and wait for them to be online so that you can chat with them? That's the beginning of love. Cupid can strike anywhere, but in today's fast paced internet savvy world, it is more likely to happen on social media sites. If you feel a special connection with someone and do not know how to tell that person, we have the perfect love recipe for you. Valentine's Day is just round the corner and is the perfect occasion to take your connection to a new level.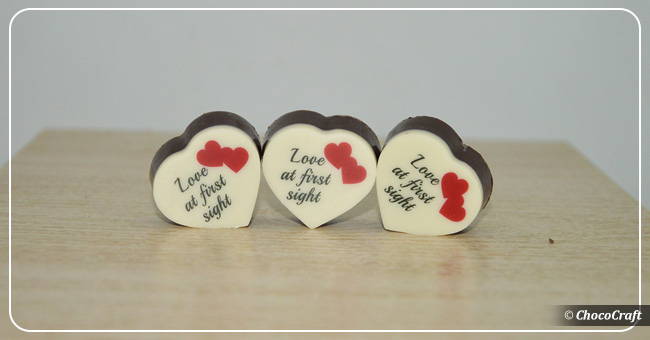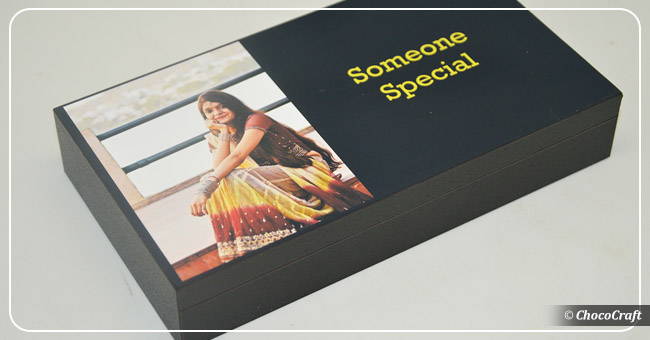 Chocolates are often the safest way to let someone know that they are liked. Chocolates have an universal appeal and make for the most special Valentine's day gift. As they say, when in doubt gift a chocolate. We say doubt or no doubt, gift a printed chocolate. Our wide range of printed chocolates are the best Valentine's Day gift option that carries a personal charm and are ideal Valentine Day gifts for him or Valentine's gifts for her as well. Imagine a chocolate bar or candy in your favorite flavor with a lovely message printed on them in edible ink. It's a unique Valentine gift idea that will surely be liked by your Valentine.
All our chocolates are made from premium ingredients and available in a variety of flavor options. In face you do not have to worry about the packaging as we pack the chocolates in a beautiful chocolate box that will further enhance the beauty of the chocolates. So what are you waiting for, place your order for Valentine's Day gift today.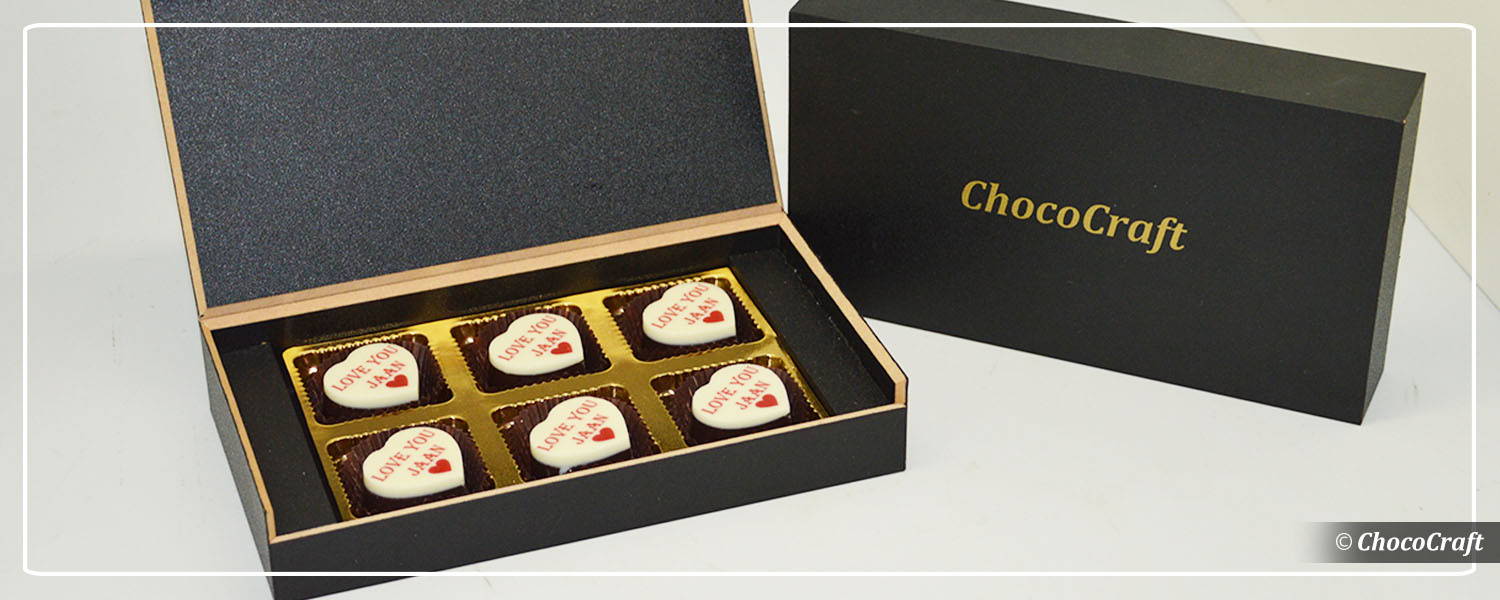 A Chocolicious Valentine Surprise
Surprises are loved by everyone, when you unexpectedly get a surprise from a loved one it doubles the joy and makes it one of the most memorable moments of your love. Valentine's Day is when the whole world celebrates the feeling of Love. Flowers, candies and goodies are exchanged as gifts between lovers and friends as well. The beauty of Valentine's Day Gifts gifts is that it is not restricted only to couples; it includes families and friends too.
In today's world we are all so busy that we hardly get time to show our love. We are constantly surrounded by work pressure, studies and deadlines. The bitter truth of life is that it is unpredictable; you might not always get a chance to say, "I Love You", to the important people in your life. Why not surprise your loved one's this Valentine's Day with a gift that will be etched in their memory forever.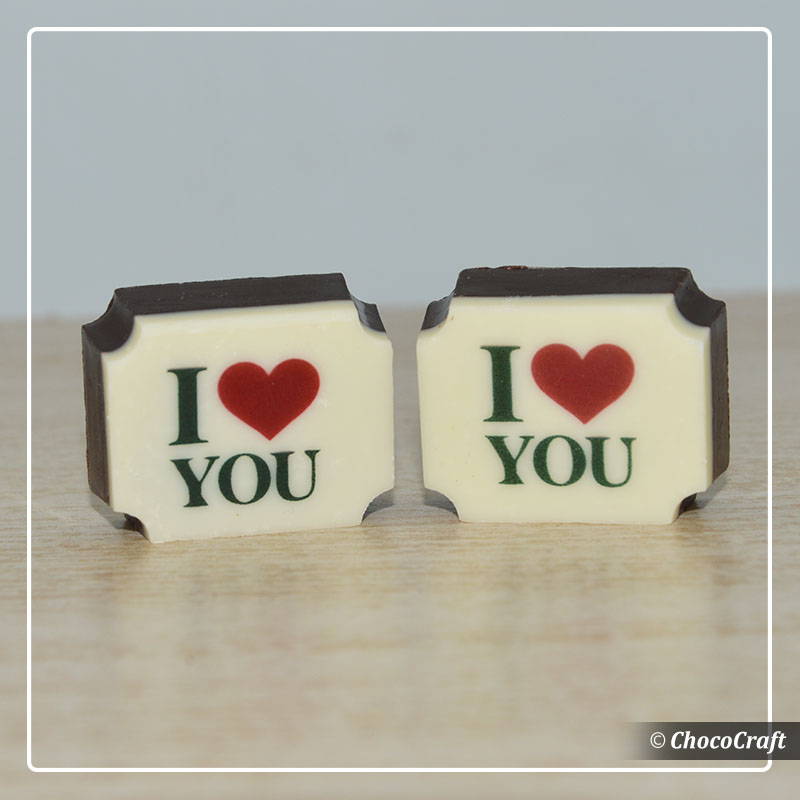 There are many gifting options that make for a good gift for Valentine's Day, but nothing more heart-warming than a box of the finest chocolates. Surprise your loved ones with Chocolates from ChocoCraft-the customized chocolate makers. Select from our wide range of gifting options for Chocolates and we will bundle up your surprise in the most beautifully designed boxes that will bring a smile on the face of your loved ones. Our unique concept of Chocolate printing will ensure that your loved ones are surprised to bits. ChocoCraft brings to India the unique method of printing your messages on Chocolates in edible ink. We can even print a lovely photo of an event from your life on the chocolate itself to add to the surprise element. ChocoCraft has delivery options all across India. Contact us today for create a Choco filled Valentine's Day surprise.
Chocolate & Romance- expressing your feelings the best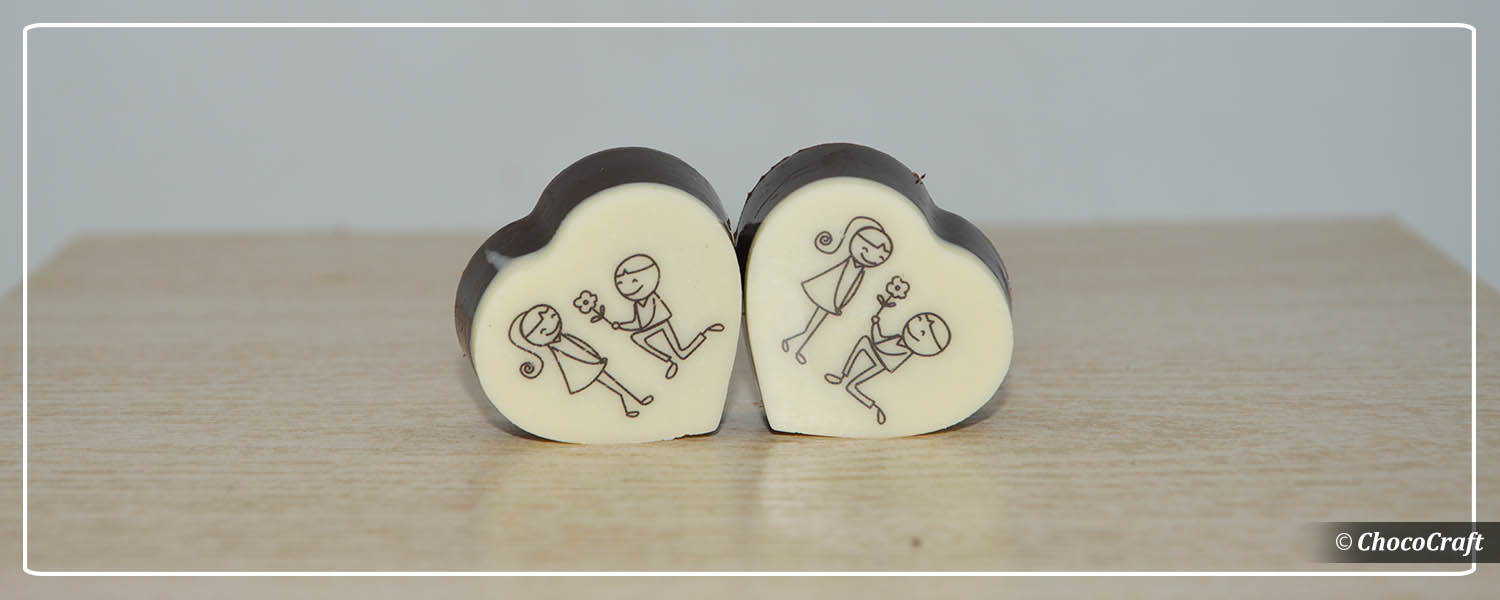 Chocolates are lovely to eat. Chocolates are a delight for children as well as grownups. Dark chocolates have their own share of health benefits as well. There is one more thing which needs to be added to the long of list of characteristics of chocolates. Chocolates since the very beginning have been associated with a very integral part of our lives - Love. Chocolates till date serve as the best way to convey your love and affection towards another person. When you wish to show someone how much they mean to you then gifting chocolates is perhaps the best way to go about it. These simple delights can cheer anyone up along with making their mouth water. If you are a guy, you might want to remember- Women love chocolates! Another reason why chocolate and romance are so intrinsically interlinked.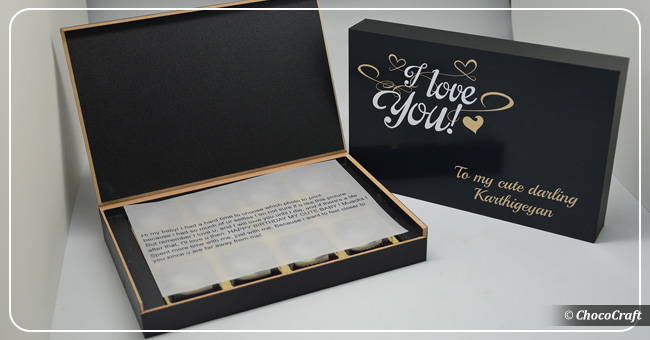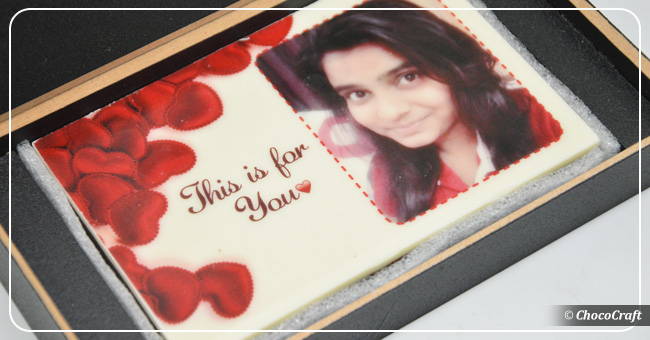 Worried sick as to what to get your girl friend for this Valentine's Day? Wondering what will be the ideal gift for your wife this anniversary? The answer is simple and easy- chocolates! There are various days throughout the year when we get the opportunity to express love. It may be your better half's birthday or your anniversary or even Valentine's Day! There are days also when you feel like gifting your loved one something simply out of the blue. Whatever occasion of celebrating love it might be, chocolates go well with all of them. Just a bit of more romance on your wedding day you can gift your partner a simple box of chocolates. Chocolate and romance go hand in hand!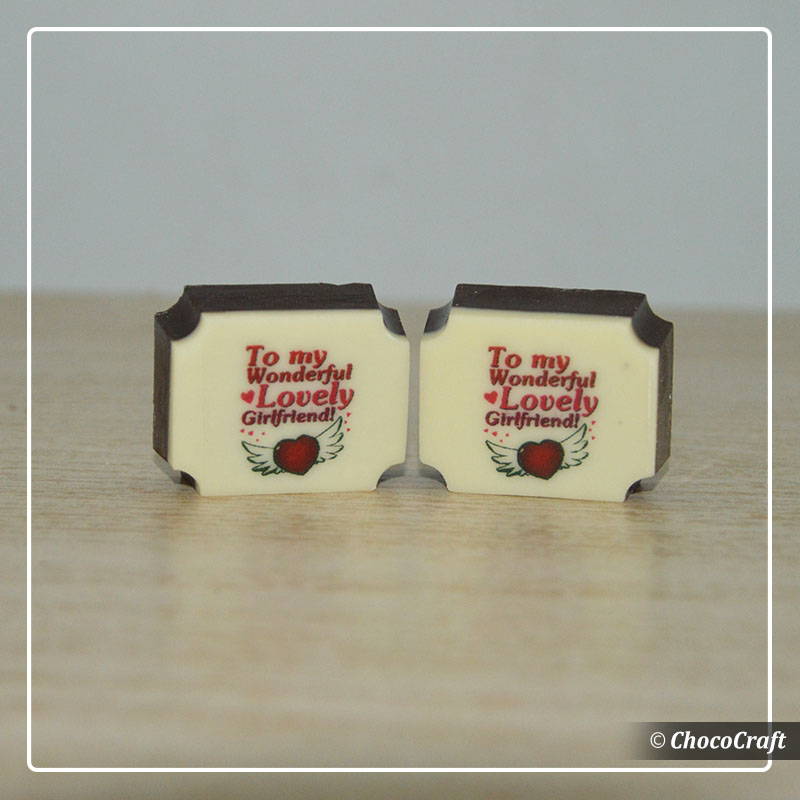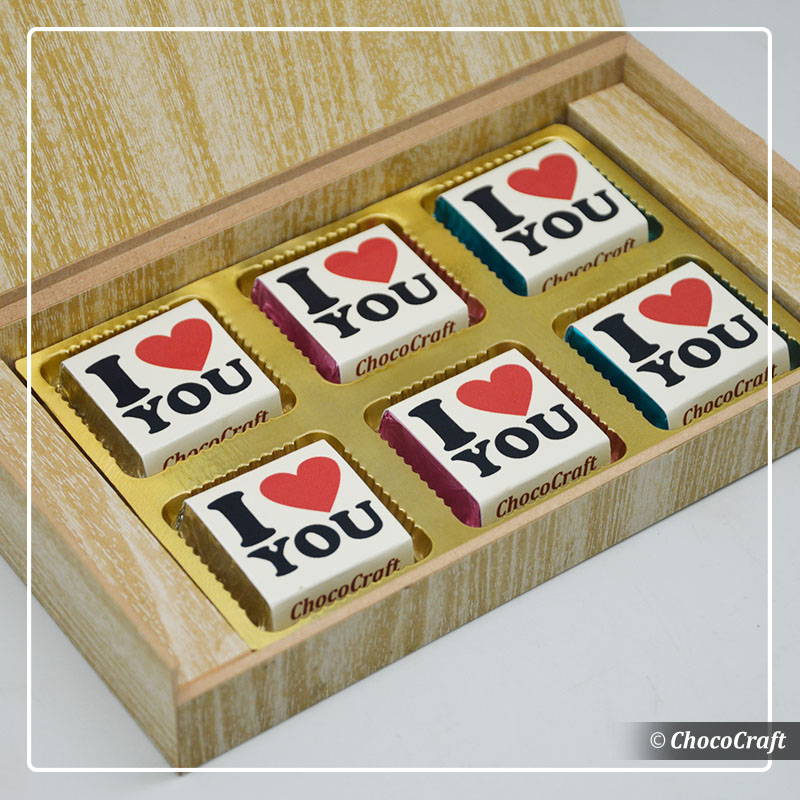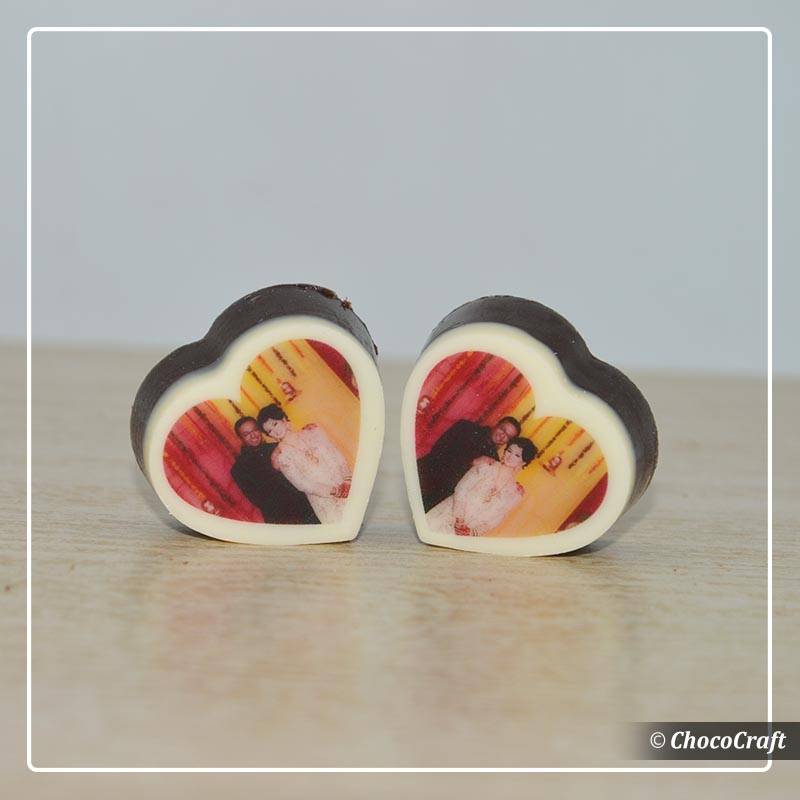 It's our anniversary- another year of marital bliss passes away and at the end of it you want to gift something special for your spouse? Get her a box full of anniversary chocolates. When you buy her a box make sure that you add that personal touch to it by making sure that it has all the chocolates that she simply adores. Thus not only can you express your love through your box of anniversary chocolates you can also show her how much you value her choices. We have a variety of chocolates from which you can choose and you are sure to find all that she loves.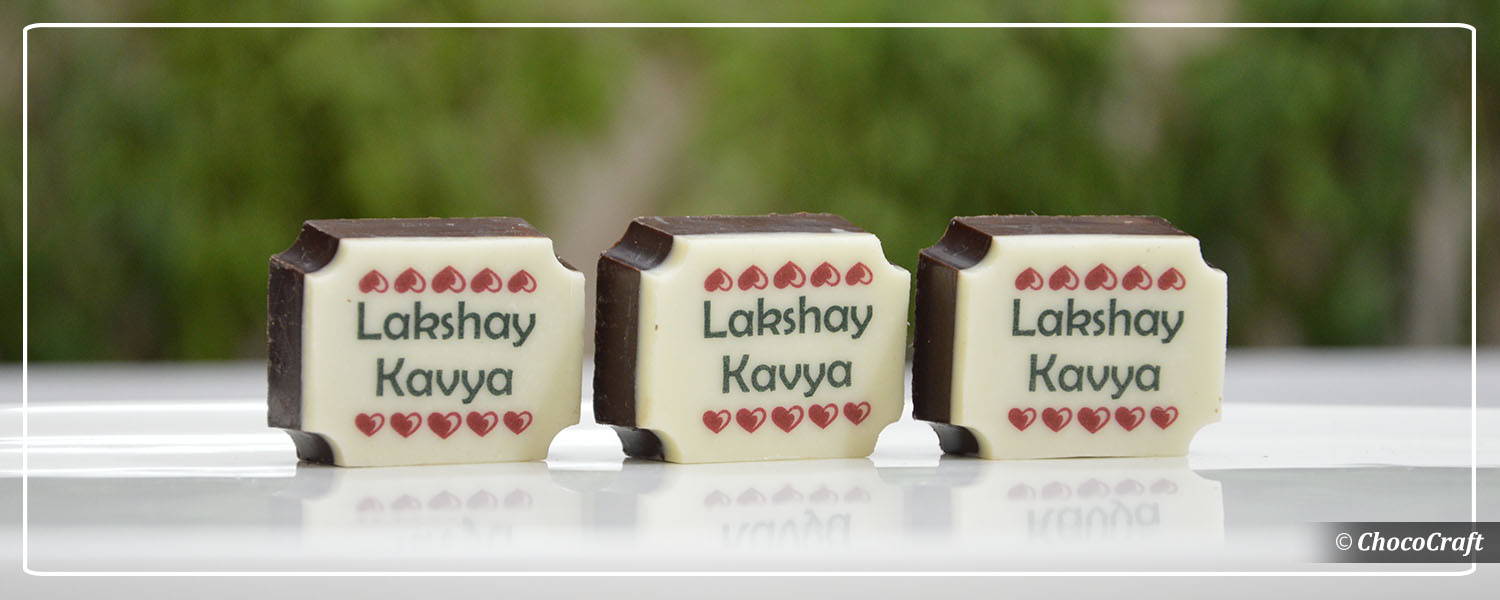 Celebrating the birth of St. Valentine- whether you are married or you are dating, Valentine's Day is a trying time for guys when it comes to gifts. We can create special baskets of Valentine's Day Chocolates which serve as the perfect gift for all times. Wrapped up in pinks and silvers, our baskets contain the choicest of all chocolates staring from milk chocolates, to those with rum filling and even dark chocolates! So make your pick and gift your partner a wonderful basket of Valentine's Day Chocolates.
This Valentine's Day say it with Chocolates
Love has a divine feeling and so has chocolate. Since the discovery of this wonderful flavour, chocolates have often been associated with love. People in love tend to give each other chocolates on special occasions. Valentine's Day is celebrated throughout the world as the day of Love. It's a day to express your feelings to that special someone or just the important people in your life know how much they mean to you.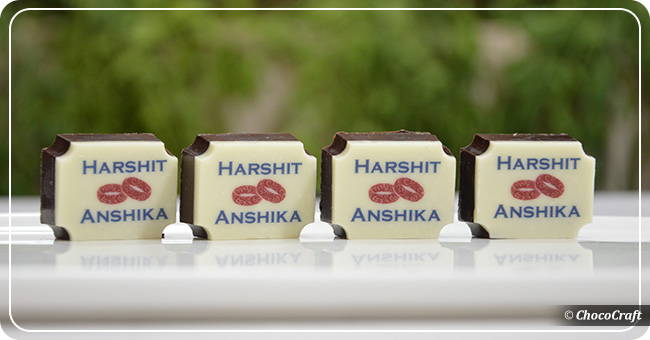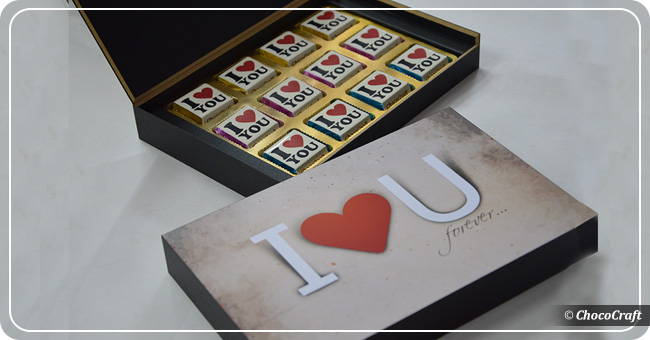 Gifts convey our feelings like nothing else does. Many a times when you are proposing for the first time, it is the little things that go a long way in making your feelings known. The perfect ambiance, the perfect music and the perfect gift is the most successful recipe to say those three magical words. The trickiest part in this can be the selection of gift. Whether you are man proposing to a lady or a lady proposing to a man, there are very few gift options that fit in as seamlessly as chocolates.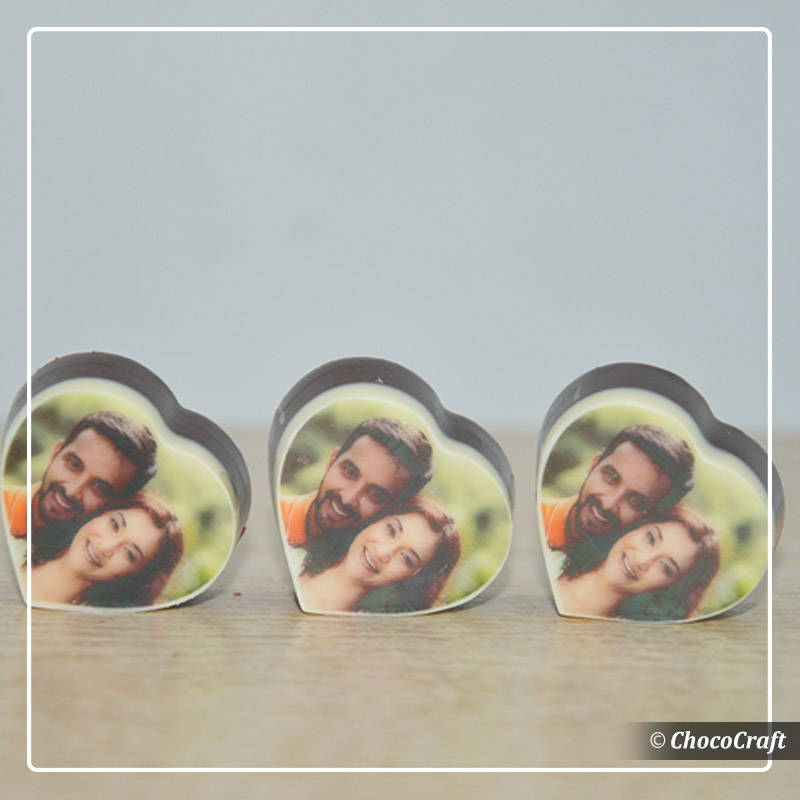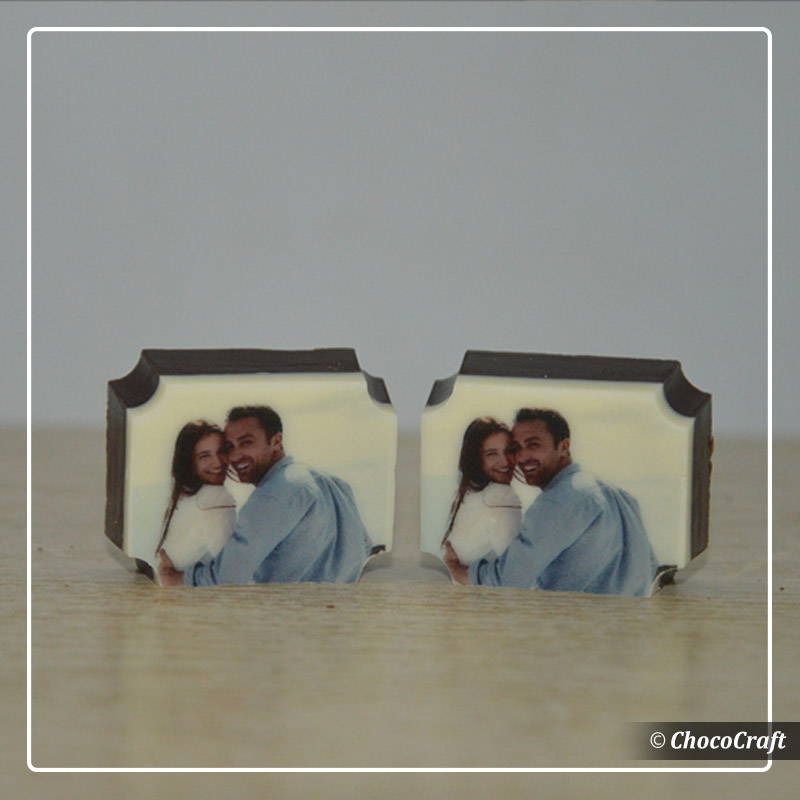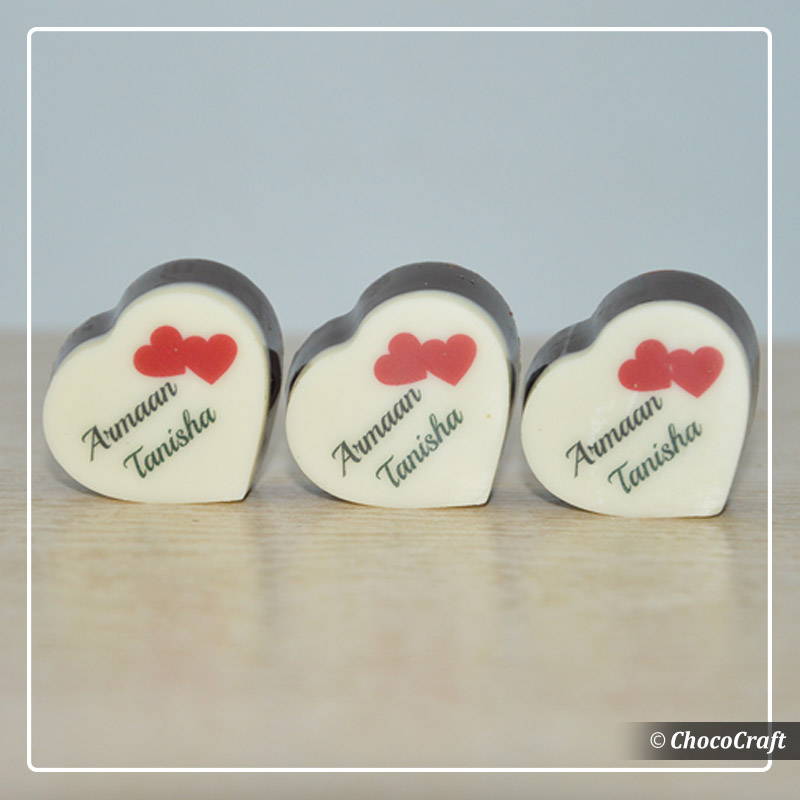 Chocolates have a charm of their own and they always warm the heart. When you are shy to say it through words, say it through chocolates. ChocoCraft specializes in custom made chocolates crafted to perfection and the message for your Valentine printed on the chocolate itself in edible ink. We also design equally alluring chocolate boxes that will carefully house our delicious treats and are sure to make your Valentine's heart melt. At ChocoCraft, we understand how special the moment is when you look into your Valentine's eyes and say, I Love You and we ensure that we will make it an everlasting memory for the both of you.