Wedding Return Gifts - 4 Chocolate Box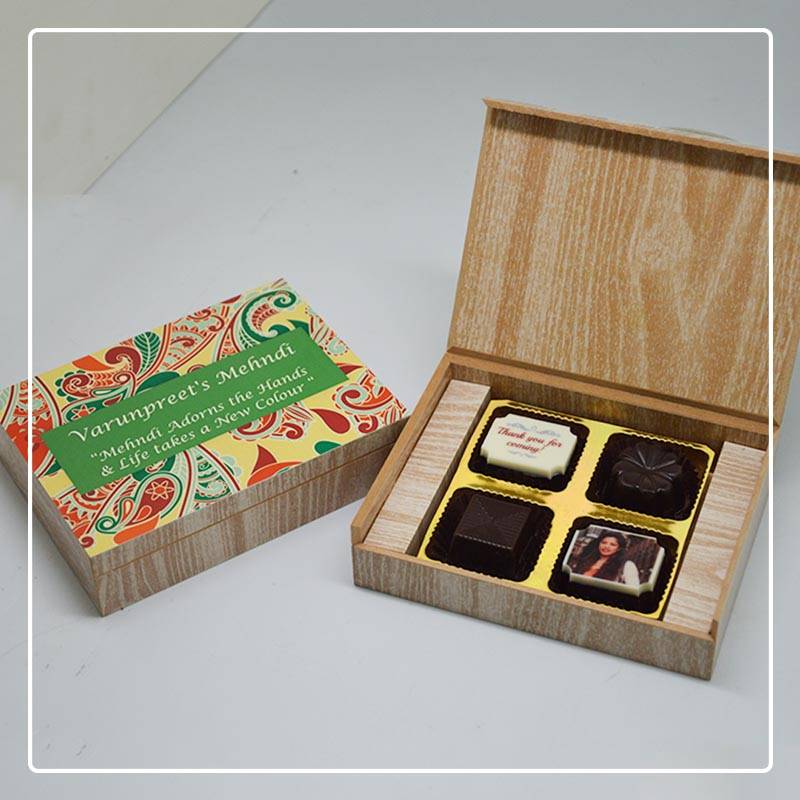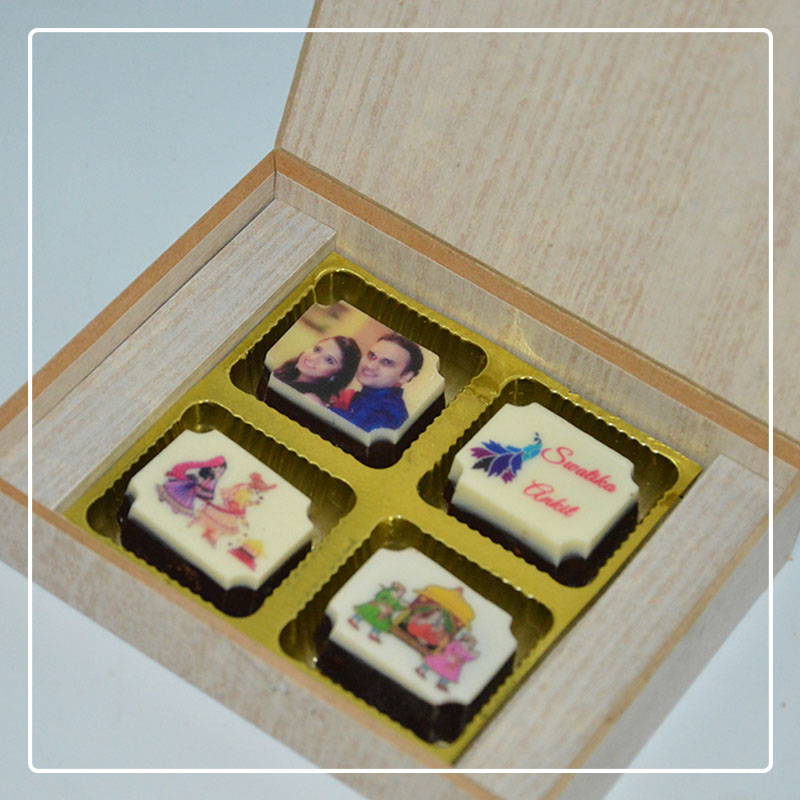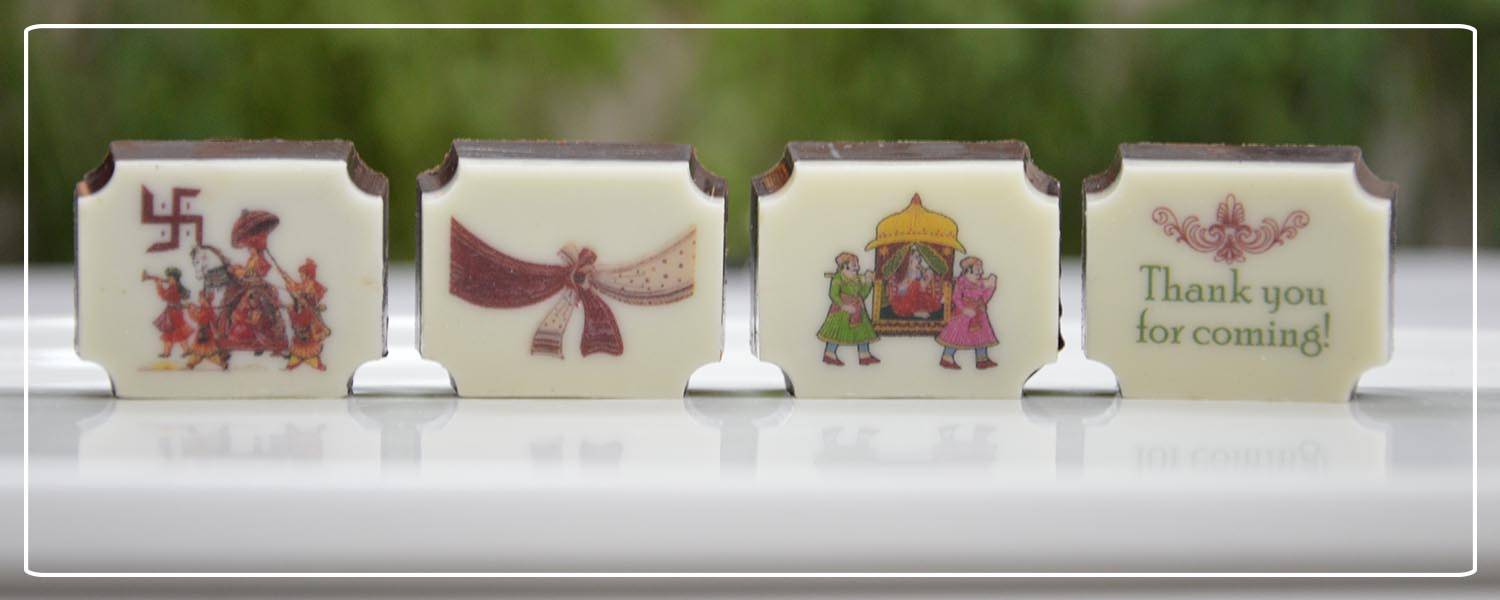 We, at ChocoCraft make personalized return gifts for wedding with printed chocolate. We design impressive gift boxes by pairing custom wedding chocolates printed with photographs and heart-warming messages.
These are excellent return gift idea for your wedding guests. Printed chocolates are our specialty. The four chocolate box is one of our most popular return gifts for wedding in india.

Chocolates configuration options

All Printed Candies, Customised Wooden Box , Message on Butter Paper.

2 Printed & 2 Assorted Candies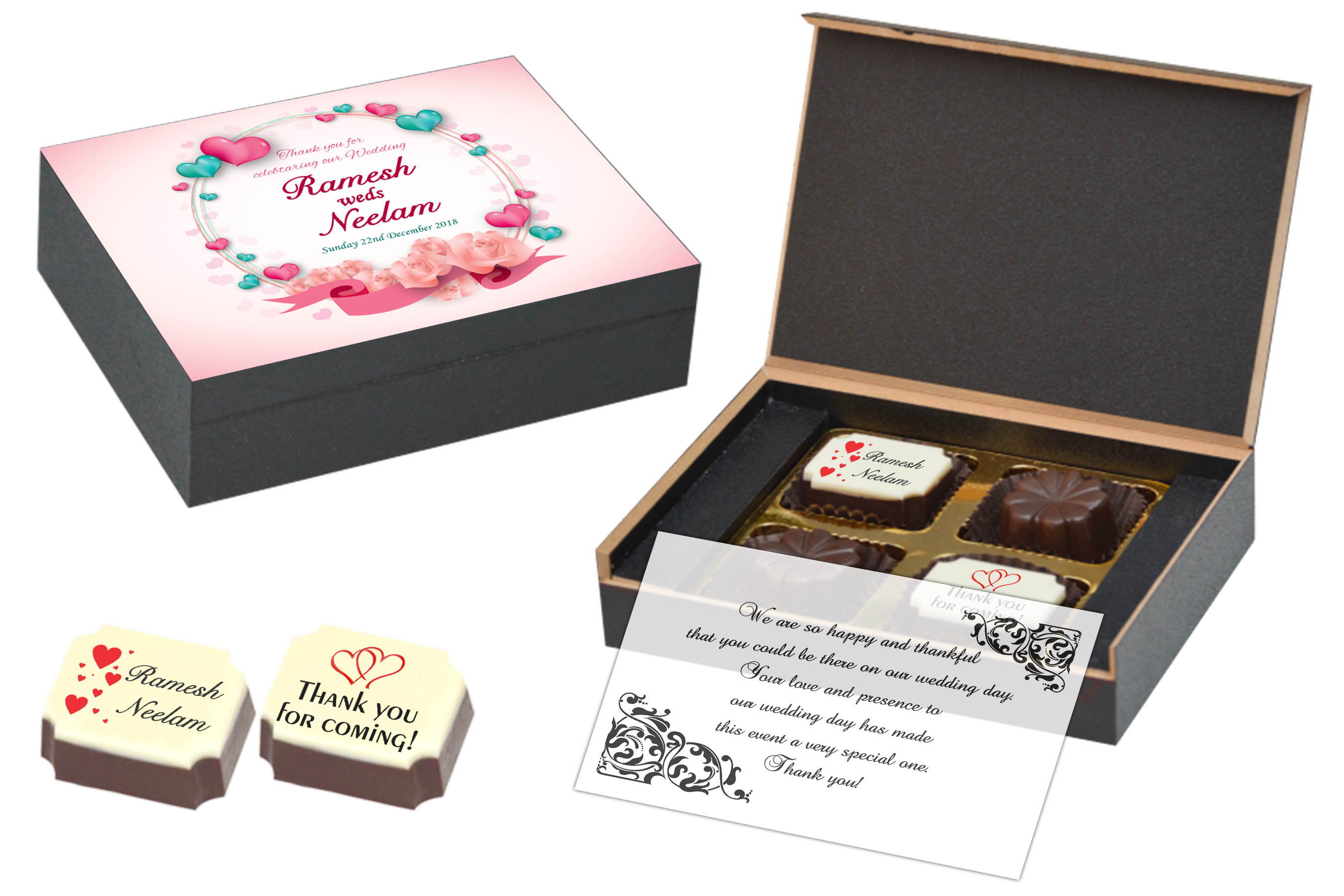 Alternate Printed Candies, Customised Wooden Box , Message on Butter Paper.

Assorted Candies, Customised Wooden Box , Message on Butter Paper.

You can also explore different options for wedding return gifts as given below
One of the best return gift ideas is to have a personalized gift. When a gift is customised, it becomes unique and stands out from the others. You can customise several gift items these days; fridge magnets, mugs, clothes, stationery …. The list goes on and on. You can add the personal touch with a photo, message or your very own signature printed on the gift item. You can also design them so as to suit your theme. Often, people forget about who gifted a certain item. But when a gift is personalized, it never fades from memory. One look at it, and the photo reminds them of your beautiful wedding. Personalized gifts are on the rise these days.
ChocoCraft offers you a chance to personalize chocolates as return gifts for wedding party. Who doesn't love chocolate? It's the perfect gift. You can buy these return gifts for wedding online from the comfort of your own home. Just select the designs and configurations you want, and we'll do the rest for you. These are so good that they're even better than homemade return gifts for indian wedding. We deliver to Delhi, Mumbai, Bangalore, Chennai, and all other major cities in a week.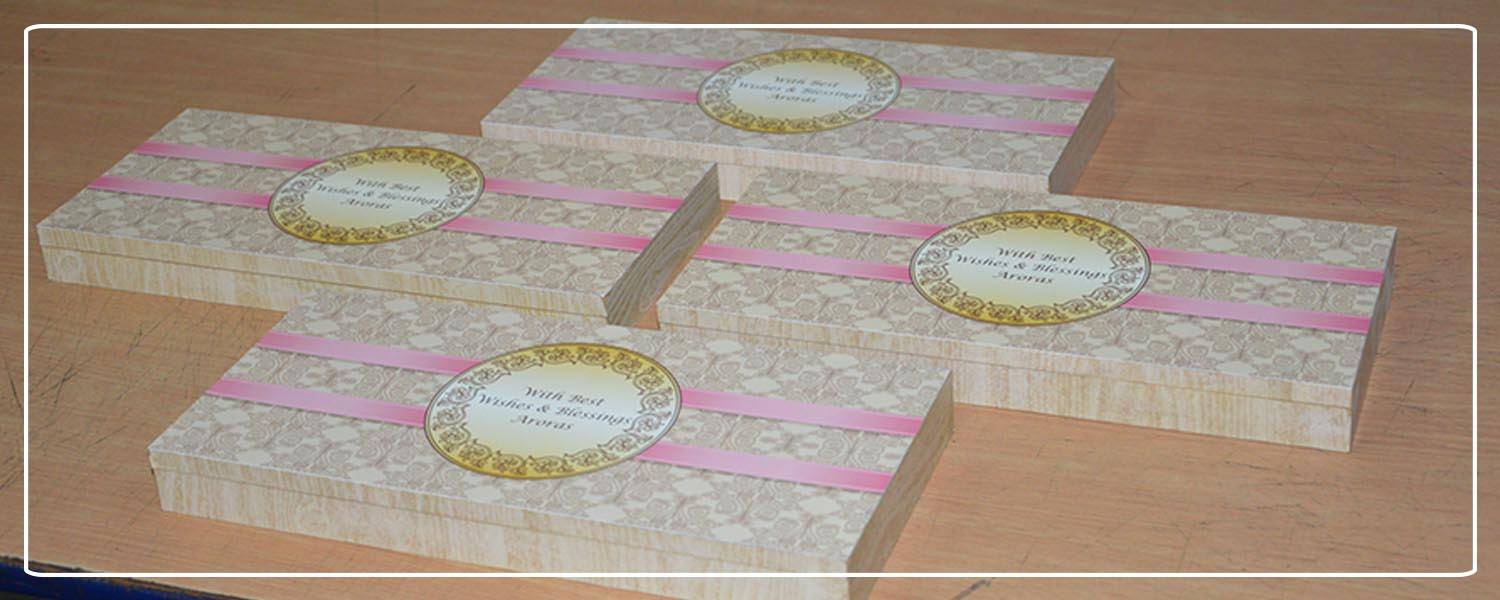 Customised Gift for your wedding Guests by CHOCOCRAFT
Types of Gifts
Gift Ideas
Our Expertise
Surprise Gifts with Names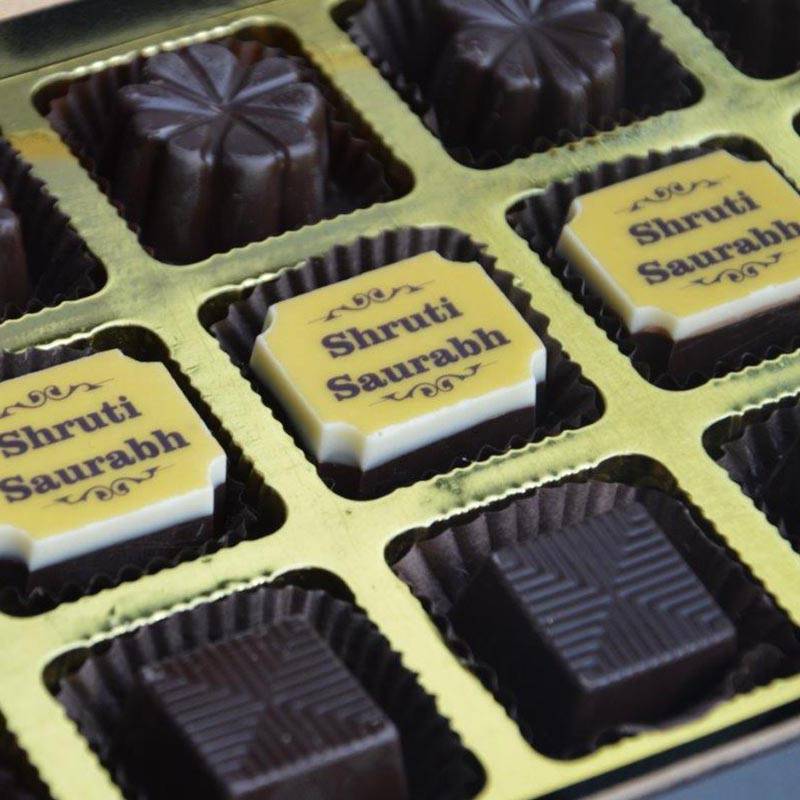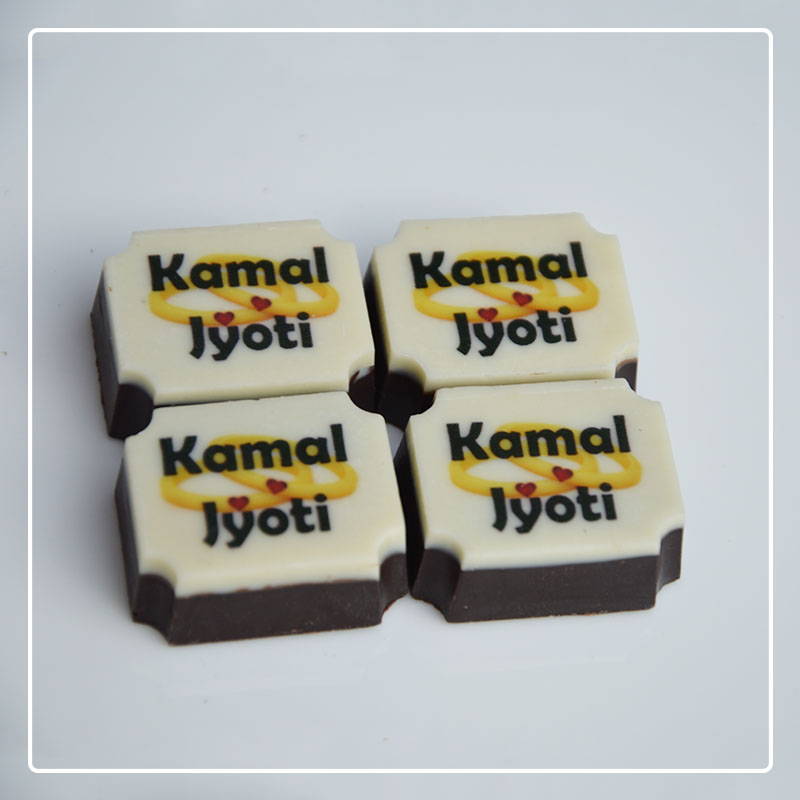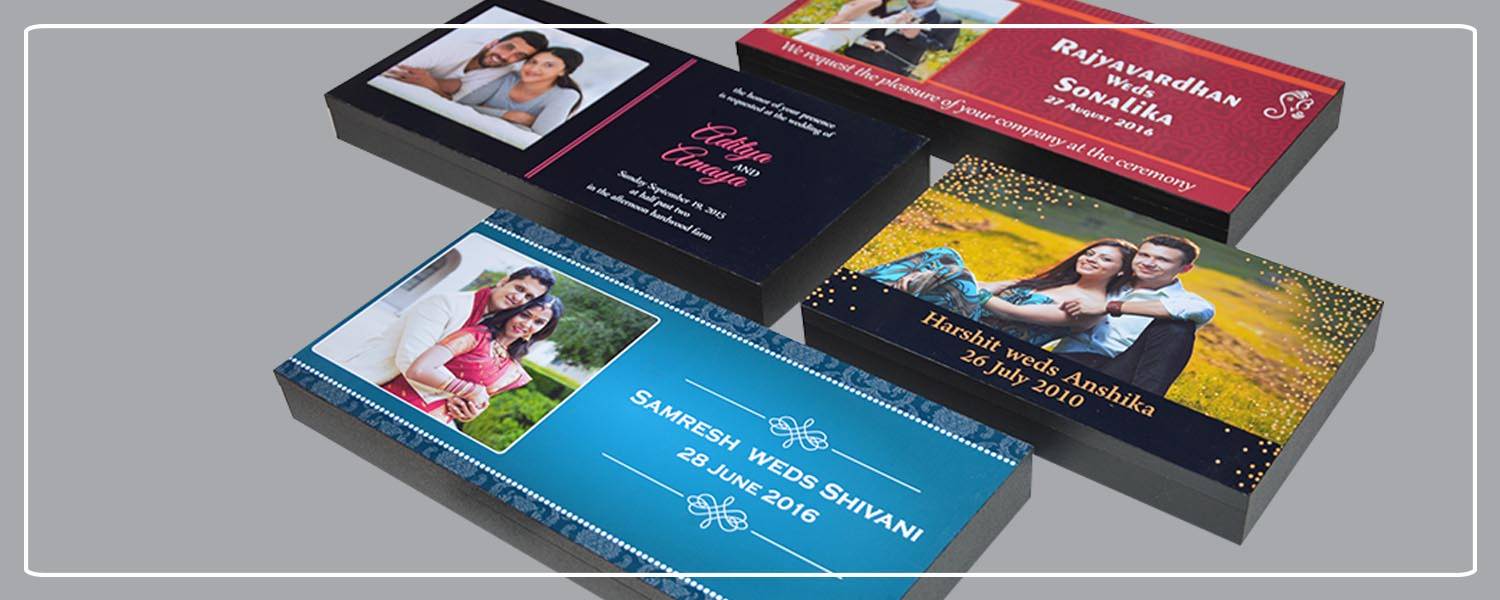 Wedding return gift etiquette
Of course, personalized wedding gifts are great. But there are certain things to be kept in mind while deciding your return gifts for wedding party. Look at your budget, figure out what you can afford and then what you want to potentially present to your guests.
Many couples present an inexpensive, yet personal, favor to each guest; just like the ones from ChocoCraft. While deciding on a return gift for wedding , be sure to choose one that is practical and useful. Your guests should be able to use or at least enjoy your gifts.
Order your favours well in advance and in a quantity more than you require. If unexpected guests turn up, or if some guests take away more than one; you should be well prepared for anything! It's very shameful to let any of the guests leave empty-handed.
Do not forget to present favours to children as well. Children are usually given the same wedding favor as adults, but many couples have opted to give special favors that children particularly will enjoy.
Present a bag of the couple's favorite candy in a clear cellophane bag with a personalized label! The four chocolate box from ChocoCraft is the perfect, budget-friendly wedding favour!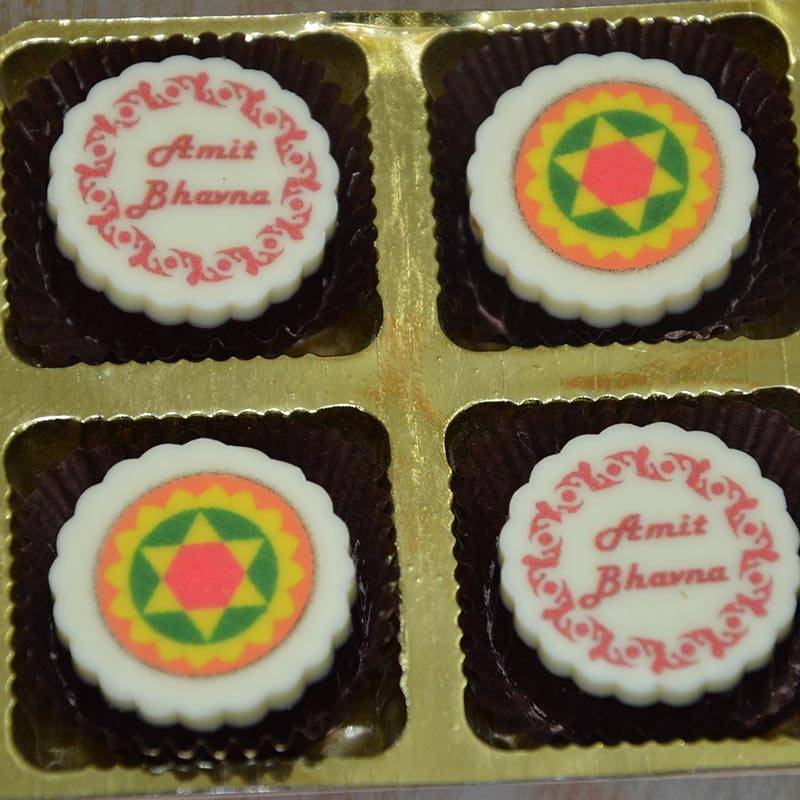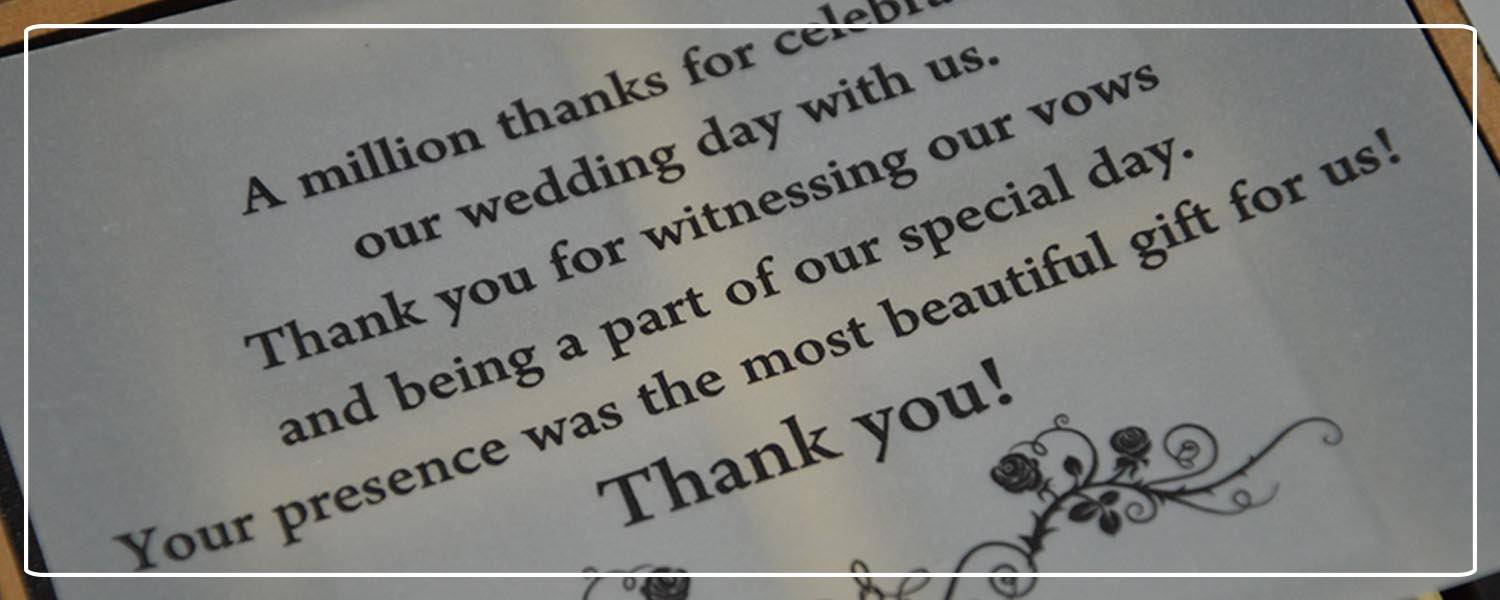 Wedding Return gifts in Delhi, Gurgaon & Noida
Delhi is the capital of India. As the hub of education, culture, politics as well as tourism, weddings in Delhi are getting fancier by the day.
Couples are having elaborate big fat indian weddings in Gurgaon. The wedding planning and event management business has seen a tremendous rise in Gurgaon as well as Noida. Couples are increasingly opting for theme weddings in Delhi. Some of the popular themes in Delhi include vintage theme, western theme, Gatsby theme, traditional theme, and butterfly theme. People of several religions stay in Delhi, especially in major areas like Noida and Gurgaon.
ChocoCraft is the perfect, one-stop destination for wedding gifts for Delhi people. We personalize each and every aspect of your gift (the packaging, the print on the chocolates, the message on the butter paper inside the box) as per your theme. Delhi weddings are all about celebrating in style, and these gifts are perfect!
We deliver to Noida, Gurgaon and other major locations in Delhi. Being Delhi, we know that it has to bear the heat of the sun. So during summers, we make special arrangements of insulated boxes so that your chocolates stay unharmed even in the hot Delhi summers!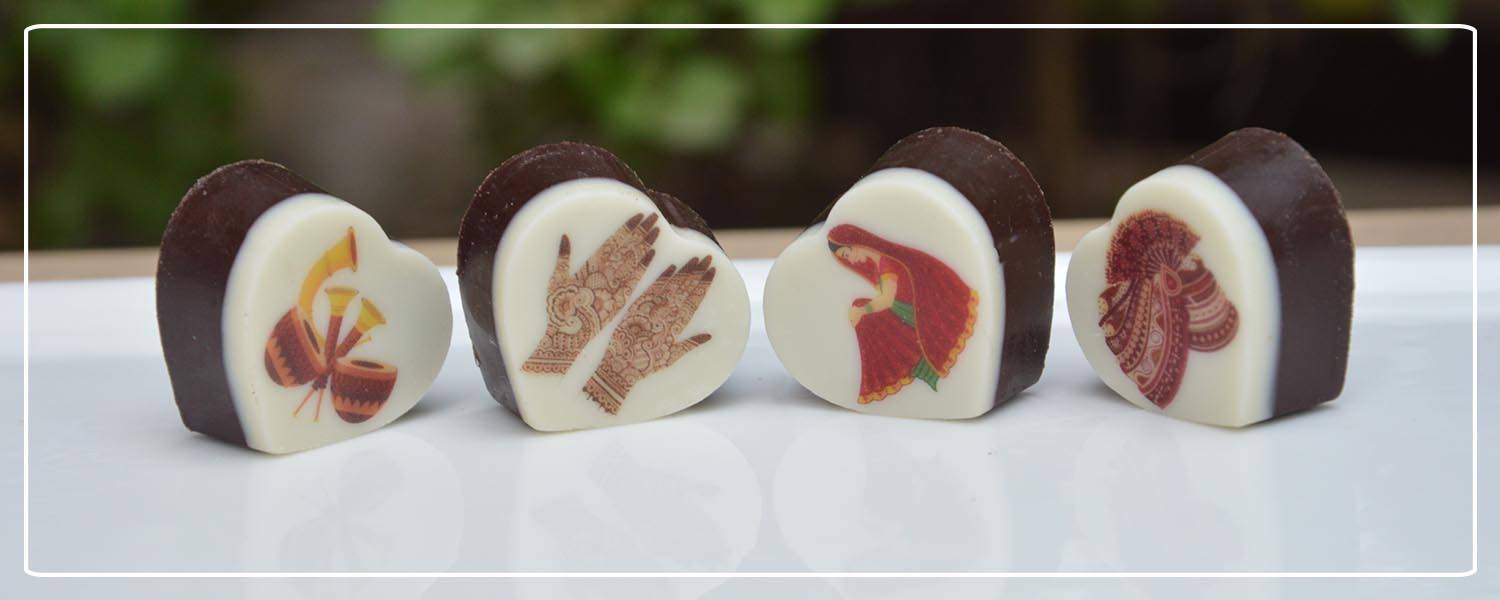 For more information, please get in touch with us.