Theme Birthday Party Return Gifts - 4 Chocolate Box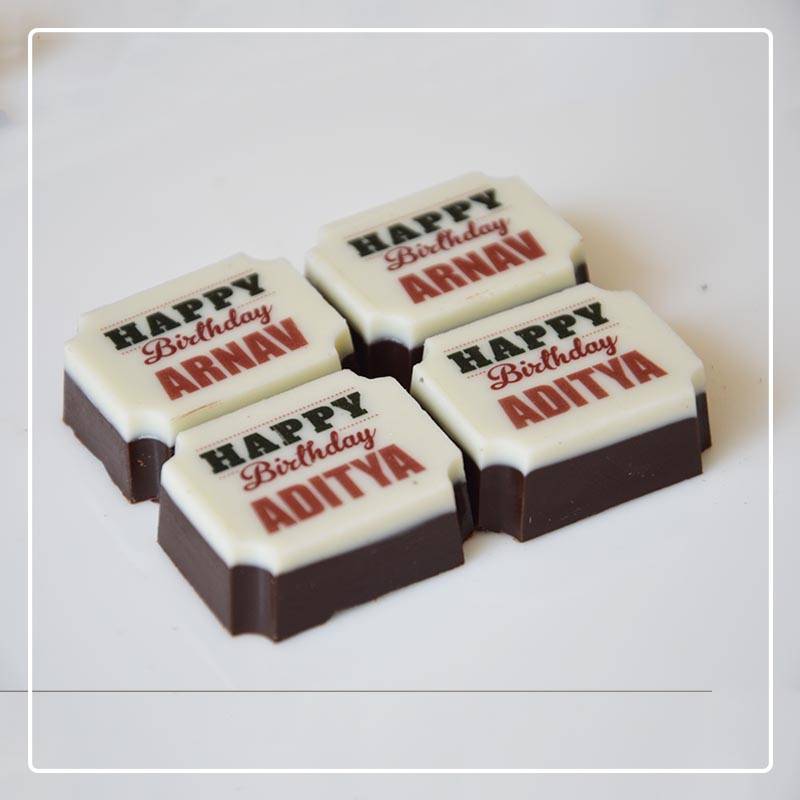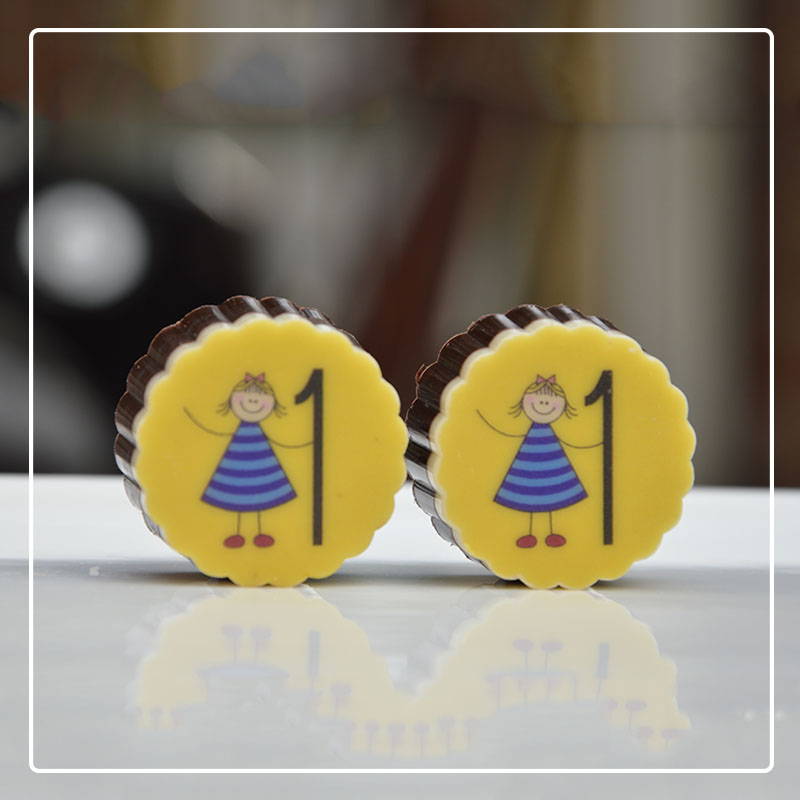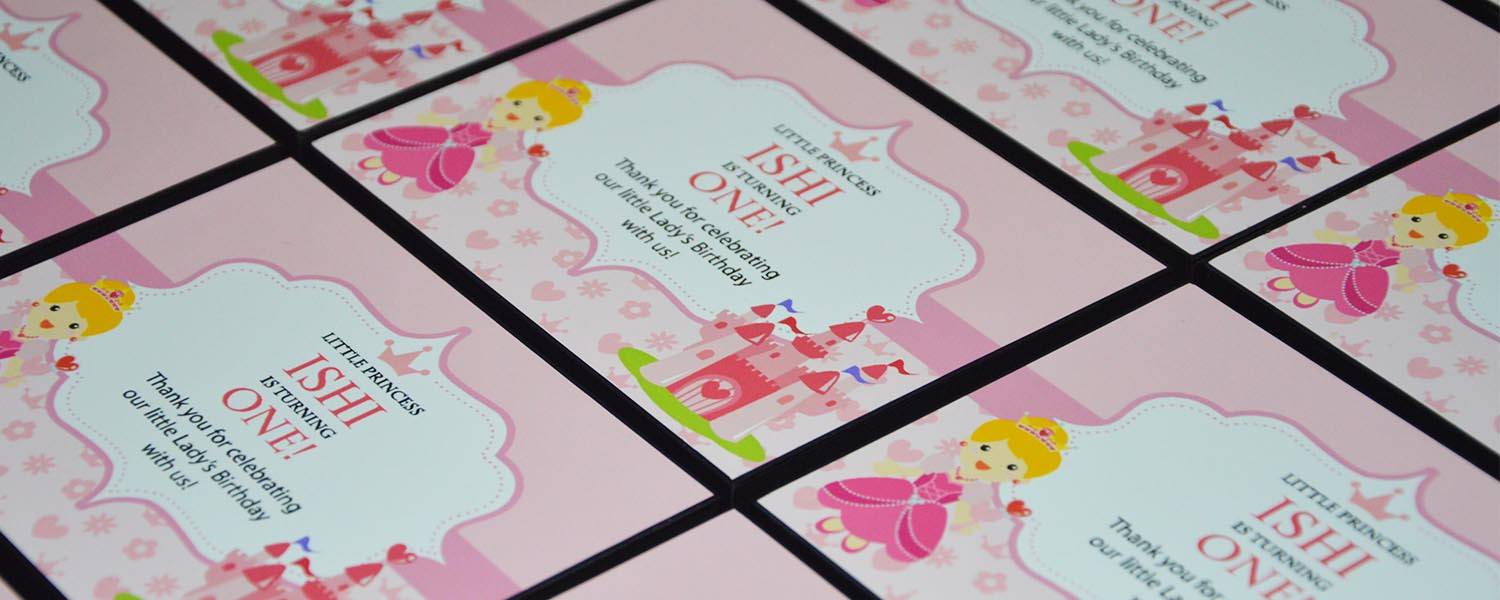 We at ChocoCraft have incorporated the best personalised birthday return gift ideas for you in our various products. We make gifts as per your birthday theme.
One among them is 4 Chocolate Box which comprises of a customised wooden box with theme, 4 chocolates and a message on a butter paper. All we request you to do is, choose your selection, then the configuration you want and finally customise your gift as per the theme of your birthday.
We will then do everything as per your choices. We offer 3 configuration options, all printed, 2 printed and 2 assorted and all assorted candies. In the all printed choice, all the candies will have prints on them. You get to choose what is printed on the chocolates - a design, "Thank you" or anything you like.
The second one will have a combination of 2 printed chocolates and 2 assorted ones. The last configuration consists of all assorted candies without any messages.

Chocolates configuration options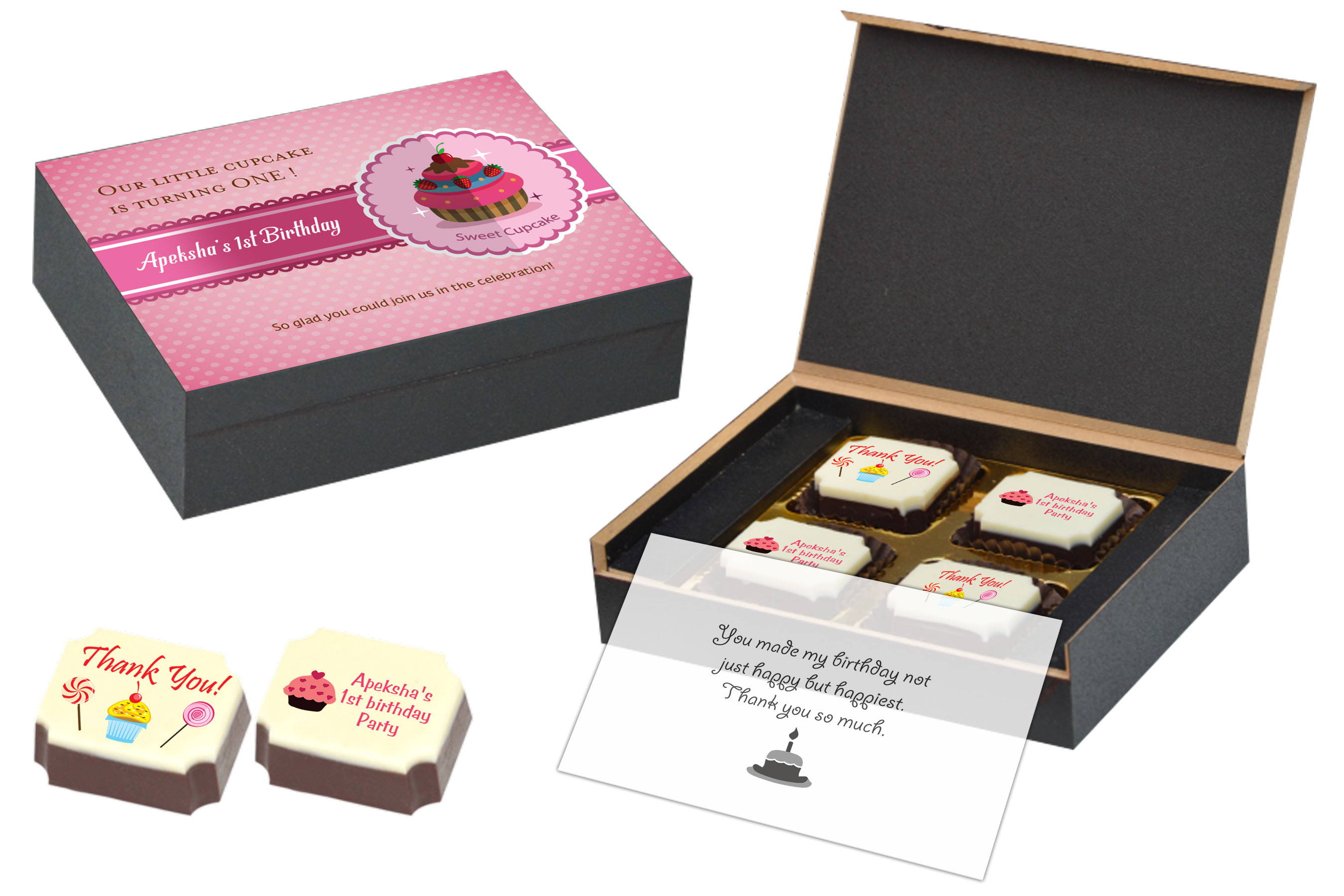 All Printed Candies, Customised Wooden Box , Message on Butter Paper.

Return gifts for birthdays are given in the form of birthday return gift notes, cards and presents. Everyone wants their presents to be memorable, so they go for handmade return gifts for birthday for which they look out for unique birthday return gift ideas. This is a creative idea for handmade return gift specially for theme parties.

2 Printed & 2 Assorted Candies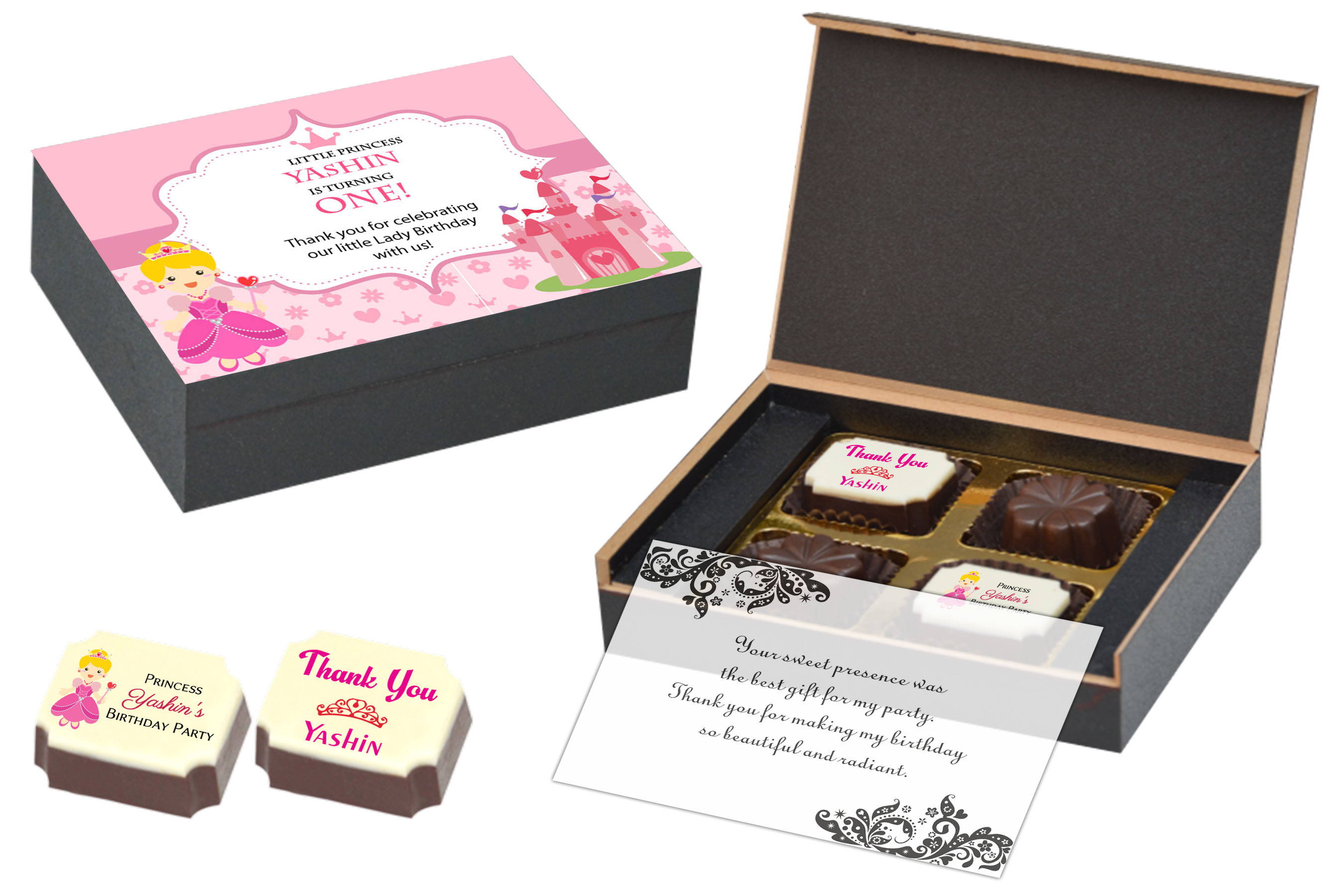 Alternate Printed Candies, Customised Wooden Box , Message on Butter Paper.

In all the configurations, you get to customise the wooden box that comes along. We offer various customisation options in the design of the box and you can check our website for the same. We also print messages, photographs and designs on the box. Even the candies are customisable as per the theme. You can choose the messages to be printed on the butter paper. These are one of the best customised birthday return gifts available in India.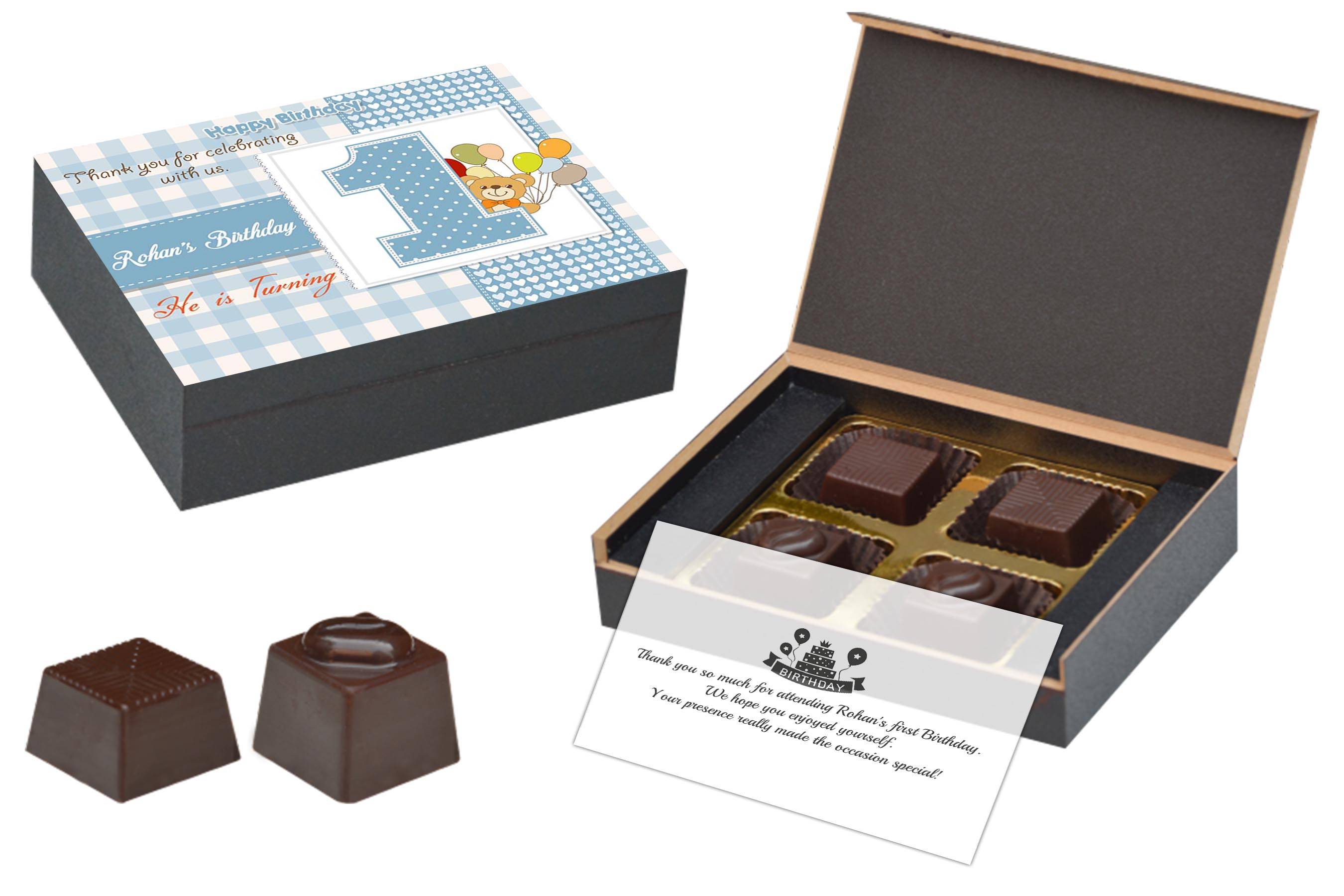 Assorted Candies, Customised Wooden Box , Message on Butter Paper.

You can also explore different options for birthday return gifts as given below

Return Gift for Theme Birthday Parties
A birthday party is no more a private undertaking at home with close ones. Birthday events are currently celebrated by tossing excellent gatherings at colourful scenes Right from the invitations, everything is given with a present.
Subsequently, the deep rooted custom of giving a token of appreciation to the attendees for gracing the event is also continued. A birthday favour is a type of affirmation and gratefulness to the visitors for gracing the event and furthermore fills in as a memory of the gathering.
Birthday return presents are most generally given away on birthday gatherings of children. Birthday favors are of extraordinary incentive to kids, especially girls. Girls anticipate getting these on birthday parties and hence return gifts for girl birthdays should be arranged taking into consideration what they will admire.

Theme Birthday Party Favours
Birthday For
Theme Ideas
Our Speciality
Princess, Dora, Fairy, Strawberry, rapunzel etc
Customised Box with party theme
Cowboy, Pirates, Cricket, Construction Truck etc.
Photo Gifts, Candy land, Rainbow etc
Delivered to your door step
Casino, Movie Night, Rock & Roll, Hollywood etc
Unique & Impressive Gifts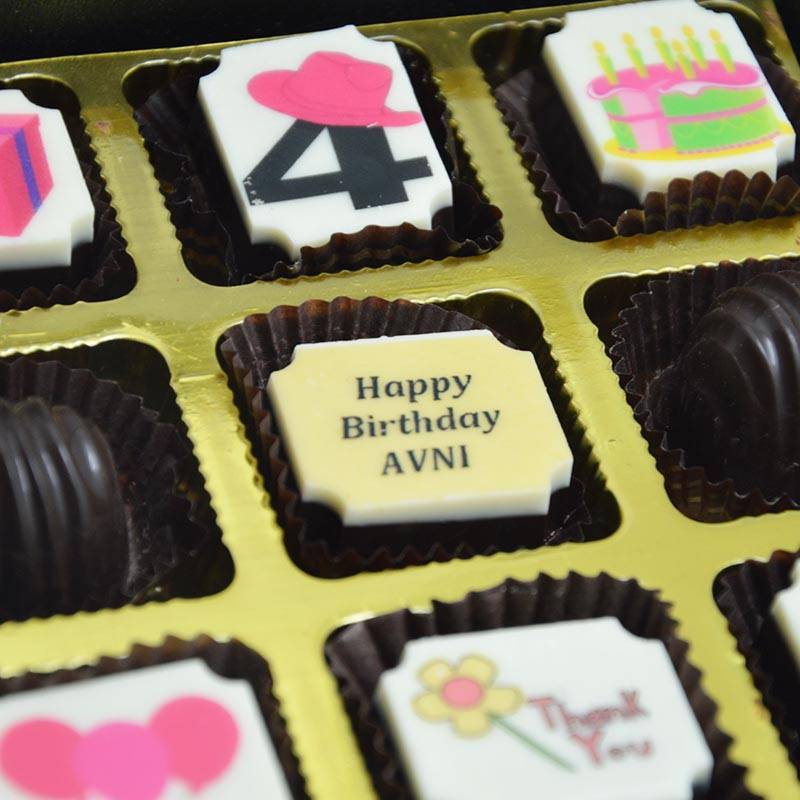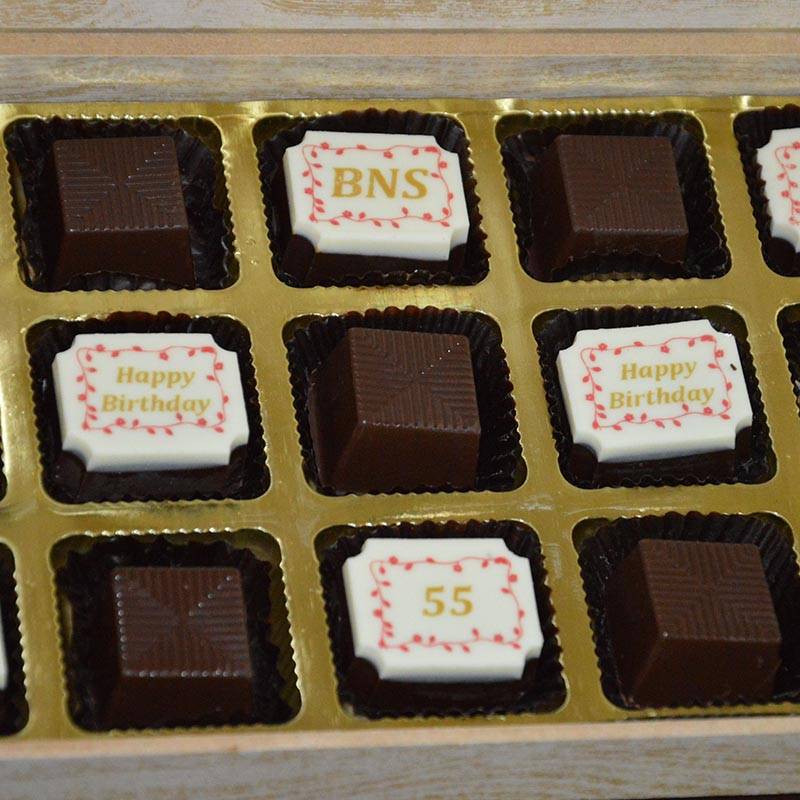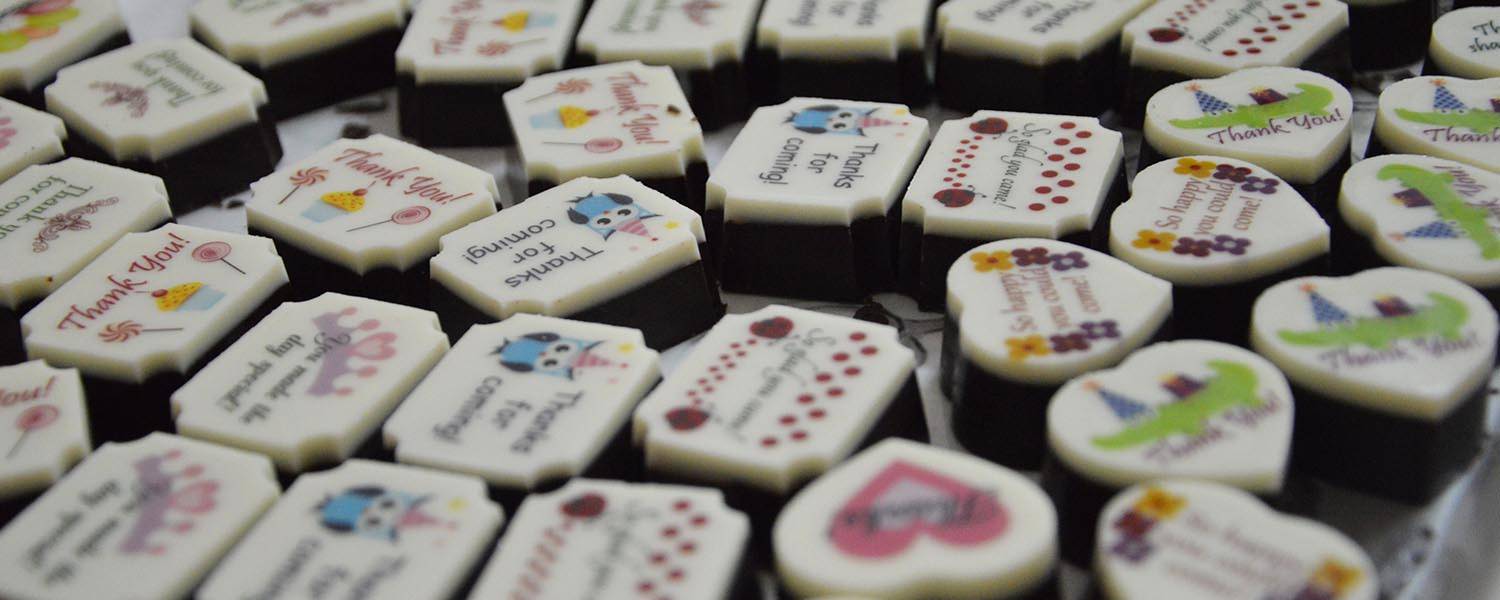 Lately, the concept of a theme party has gained a lot of momentum and birthday parties have largely become theme based. Coming to girl birthday parties, there are abundant themes upon which these can be based. Popular theme parties for girls include Barbie, Disney princesses, Frozen, Dora etc.
The thing about these theme parties is that, right from the décor to the cake, everything is based upon the theme. Be it parents of the baby girl or the young birthday girl, everybody wants to give best return gift for girls. Although a lot of return gift ideas are available today, most of them are difficult to implement or are out of budget for some. Online return gifts are created using return gift templates.
Stationery items like pencils, rulers, erasers are common birthday favors and the theme can be easily shown by putting stickers over these items. Stickers can themselves be used as return gifts for girl birthday parties. For example, Barbie stickers, Dora stickers can be given. Water bottles with pictures of characters from the theme are useful return gifts for baby girl birthdays.
These are readily available, you just need to visit the right places. Enthusiastic ladies make creative gifts by incorporating some fantastic homemade birthday return gift ideas. Other popular themes include Cinderella, Little Mermaid, Minnie Mouse and Hello Kitty.
Implementing the theme can be easy with a lot of readily available materials, however the most difficult part is deciding appropriate baby girl first birthday return gifts as you need to give something that is relevant and useful. Return gifts for girl birthdays are still easier to find as a lot of stuff is available.
Sometimes, even if it is difficult to finds ready gifts, a lot of birthday return gift ideas for girls are available online. Thus, themes can be implemented on return gifts for girls easily.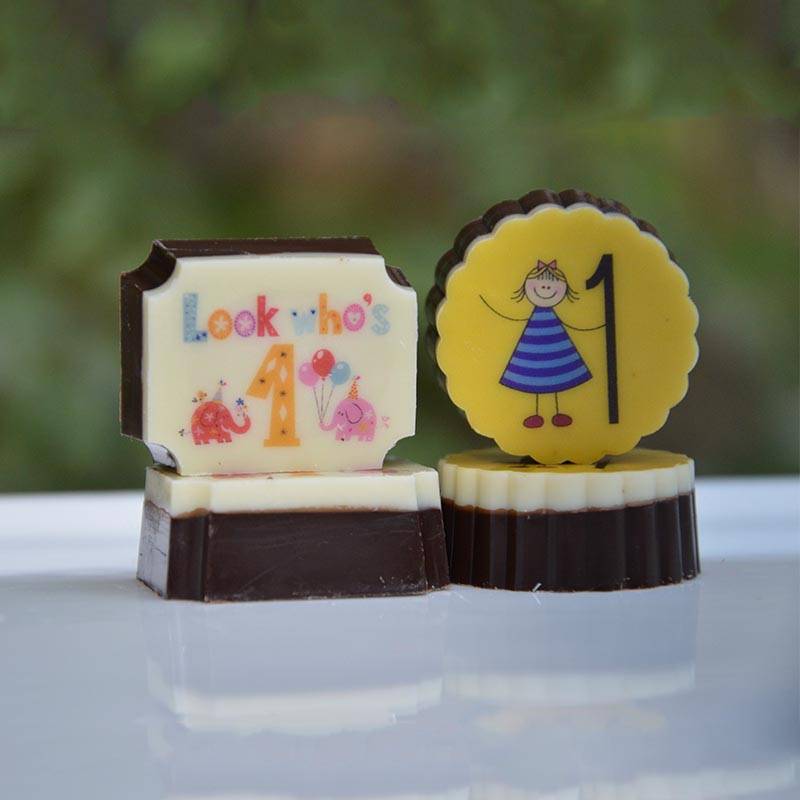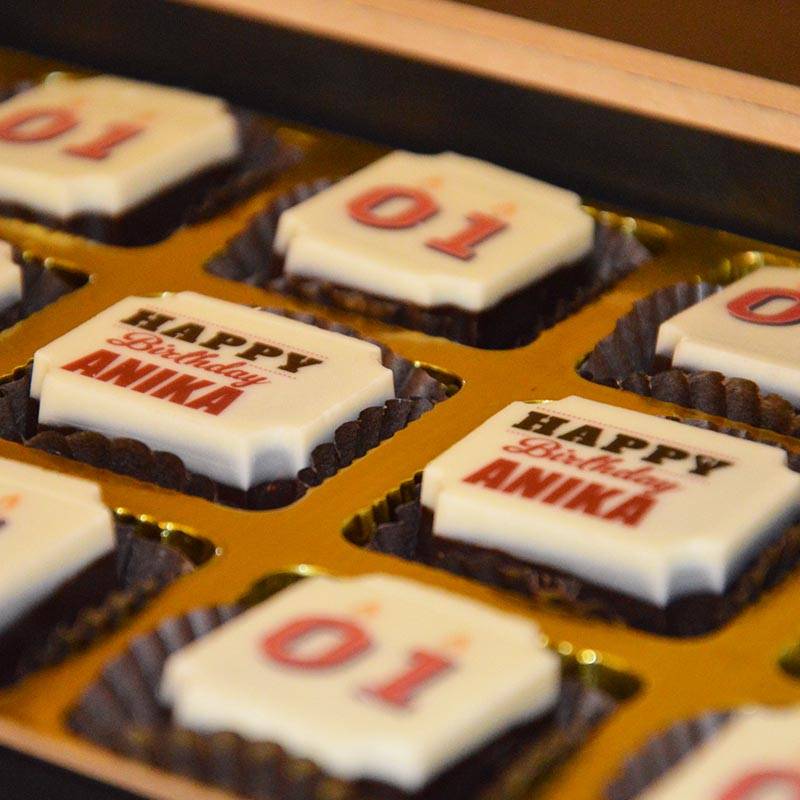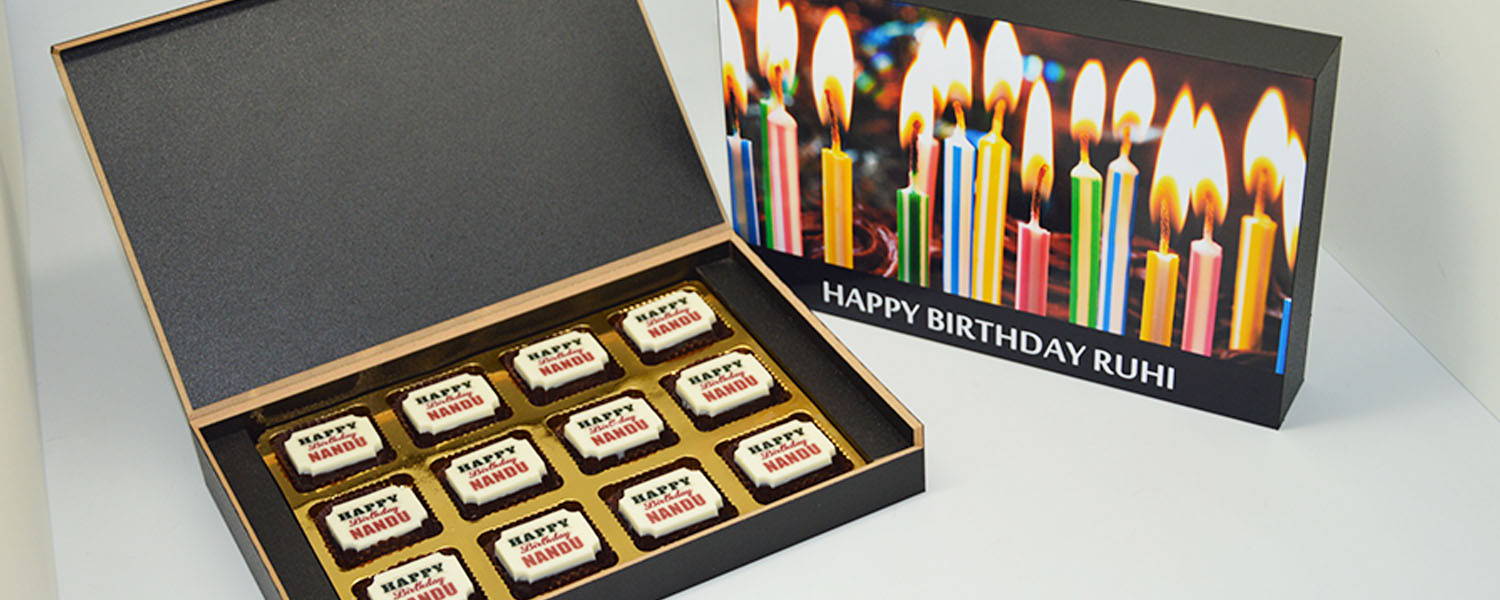 Theme parties are growing in popularity these days. When it comes to return gifts for boy birthdays, you have to think differently. A lot of homemade birthday return gift ideas are available , the difficult part is incorporating the theme within them.
Super heroes have never failed to fascinate young boys and every guy dreams of becoming the saviour like their favourite super heros . Thus, well accepted theme's for boy birthday parties are Superhero based themes like Batman, Spiderman, Superman , Star Trek based , Super Mario themes , Super Car themes and Pokemon theme. Power rangers, Disneyland, Lego, Doraemon, and Ninja Hatori are themes that are popular ones amongst toddlers.
Evidently, the best return gifts for boys are those which are based on fandom or superhero collectibles like mugs, caps, posters etc. The return gifts for boy birthday can be made consistent by giving away stickers, pasting these stickers on stationery items like pencils, rulers, pens, erasers or everyday utilities like water bottles.
These can be given to boys of any age. Collectibles like accessories based upon movies and fandoms can also be bought and given. These are readily available, be it online or in retail stores. Sites like the Souled Store, Amazon, and Myntra etc also give these on ordering.
Dedicated websites sell these for you and if you have specific needs, they also provide customisation of the same. These can be given on parties for age group greater than 3. The difficult part is what to searching the right baby boy first birthday return gifts.
Birthday return gift ideas for boys are present at the go, they are however difficult to bring about. Readily available items can be costly; implementing these return gift ideas for boys is a feasible option.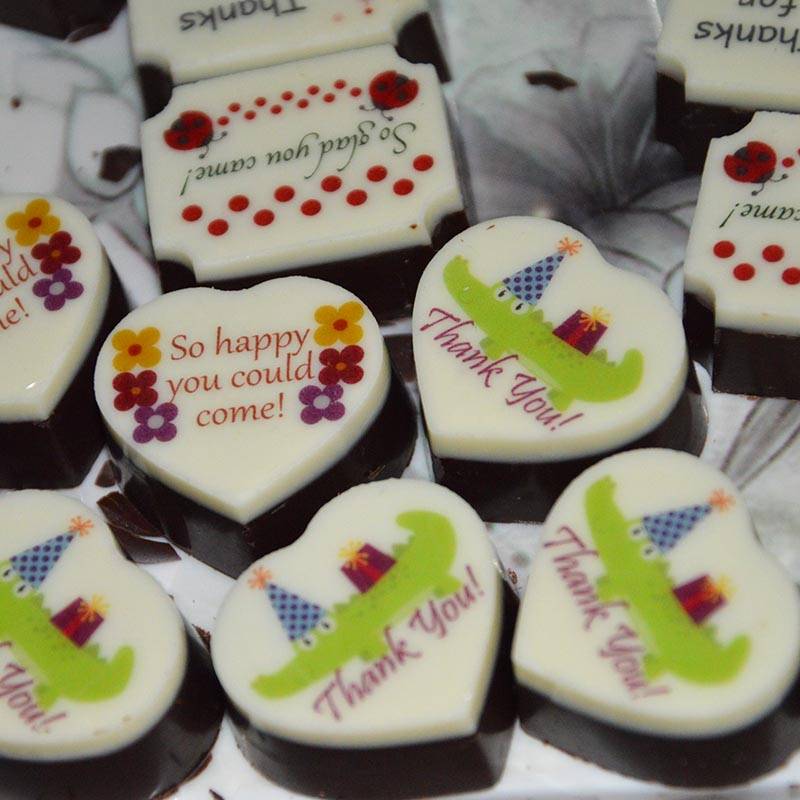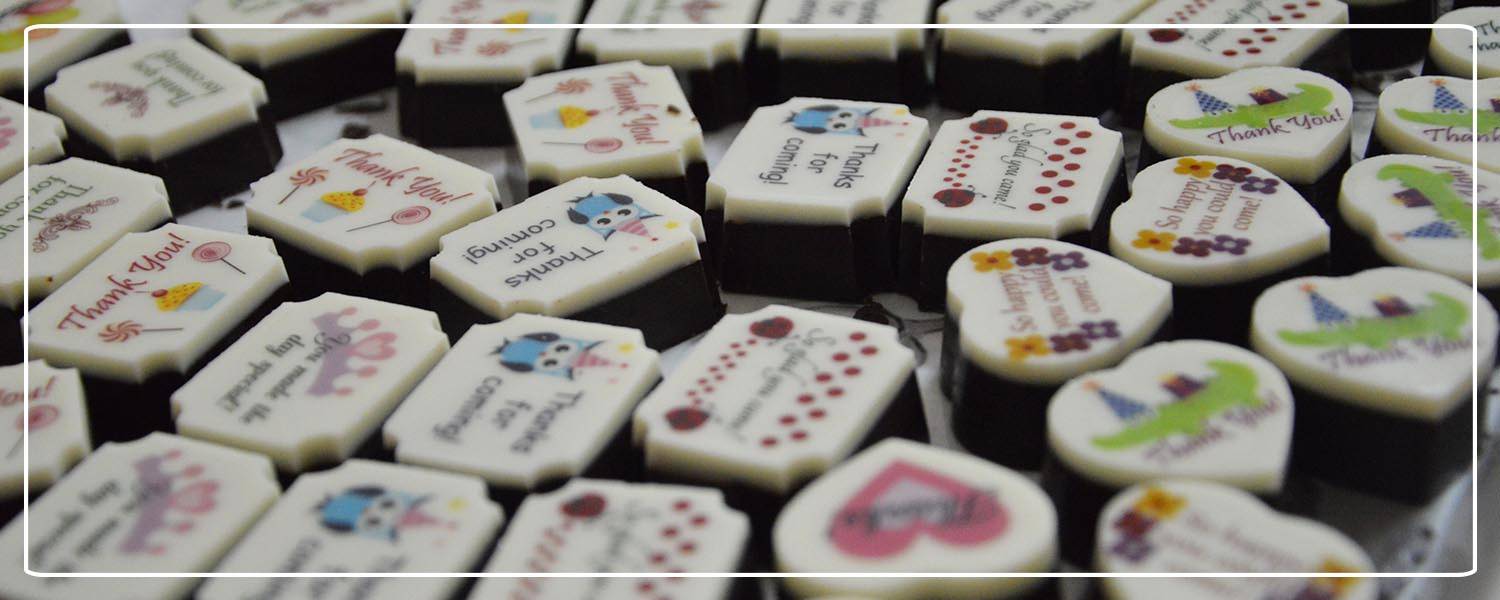 First birthday parties have always been grand. They involve the involvement of almost everyone close to the baby. These days a lot of money is also invested in making the first birthday party a memorable one.
This party mostly has all friends and family invited over and hence the number of babies coming is largely variable. Thus, the return gifts have to be such that they are relevant and also give a memory of the occasion. In India, people generally go for customised theme birthday return gifts.
These are especially popular as return gifts in Delhi. A lot of effort is put in the party planning; various unique return gift ideas are looked into especially for return gifts for girl birthdays. Every parent wants to celebrate the first birthday of their little princess in style.
Some do so by making handmade birthday return gifts, some directly buy first birthday return gifts which are readily available. Certain parents go beyond this. They look out for personalised birthday return gift ideas, make the necessary changes in them, and get them made.
First birthdays are special and people take special efforts to make every aspect of the party memorable. After, one year ago this day, their lives changed with the arrival of their prince/princess.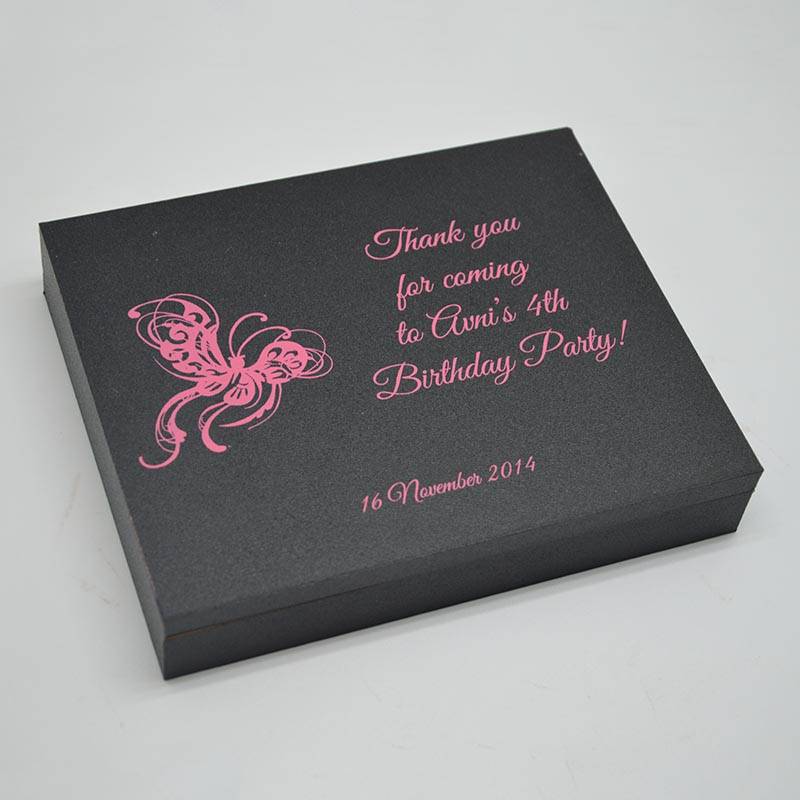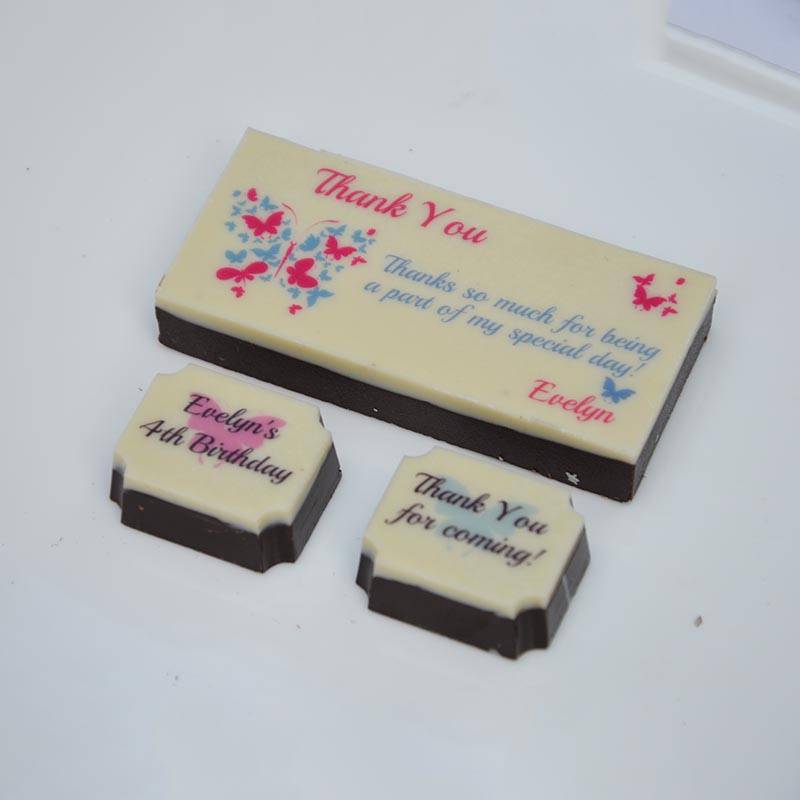 Customised birthday return gifts
A touch of customisation altogether changes the impact the gifts have. It makes your gifts stand out from others. Today people try to incorporate customisation into almost everything.
Making your birthday favors customisable ensures your theme birthday party will always be memorable and people will always safeguard your present. A lot of individual artists as well as companies today help you customise your birthday favors.
Customised birthday return gifts have become 'the thing' in India and a lot is done to get them done. Several companies offer these services and ChocoCraft is one of the leading ones.



For more information, please get in touch with us.