The Concept

We provide complete gifting solution with customisation done on Chocolates, Boxes & Message Cards. We ship across India.

CUSTOM PRINTED CHOCOLATES
We can print any thing on chocolates that you can imagine. Photos / Logo / Names / symbols. We offer different shapes of printed candies & size of printed bars
PERFECT CUSTOMISATION
We have simplified to complicated customisation process. We offer online & offline platforms to place your order with us. We also offer beautiful designs for occasions.
PACKAGING OPTIONS
We have box size from 2 to 24 chocolates. We offer wooden, leatherite & designer boxes to choose from  with complete customisation done on them.
MESSAGE IN THE BOX
We believe that each gift should contain a message to the recipient. We help you write a nice message which will be printed on the beautifully designed butter paper.
TIMELY DELIVERY & PACKAGING
All shipments are done on time and we have partnered with the best logistics companies in the country to deliver a customised product well in time.
SWIFT COMMUNICATION
We are quick to respond to the calls and emails. The assure you that the entire process of communication & order placement will be very smooth with us.
PRODUCT QUALITY
We are very particular about the quality of our product. Most of the key ingredients are sources from the best global suppliers.
TURN AROUND TIME
We are very quick to design, produce and ship. The shipment is done by the best shipping companies available in the country.

Custom Printed Chocolates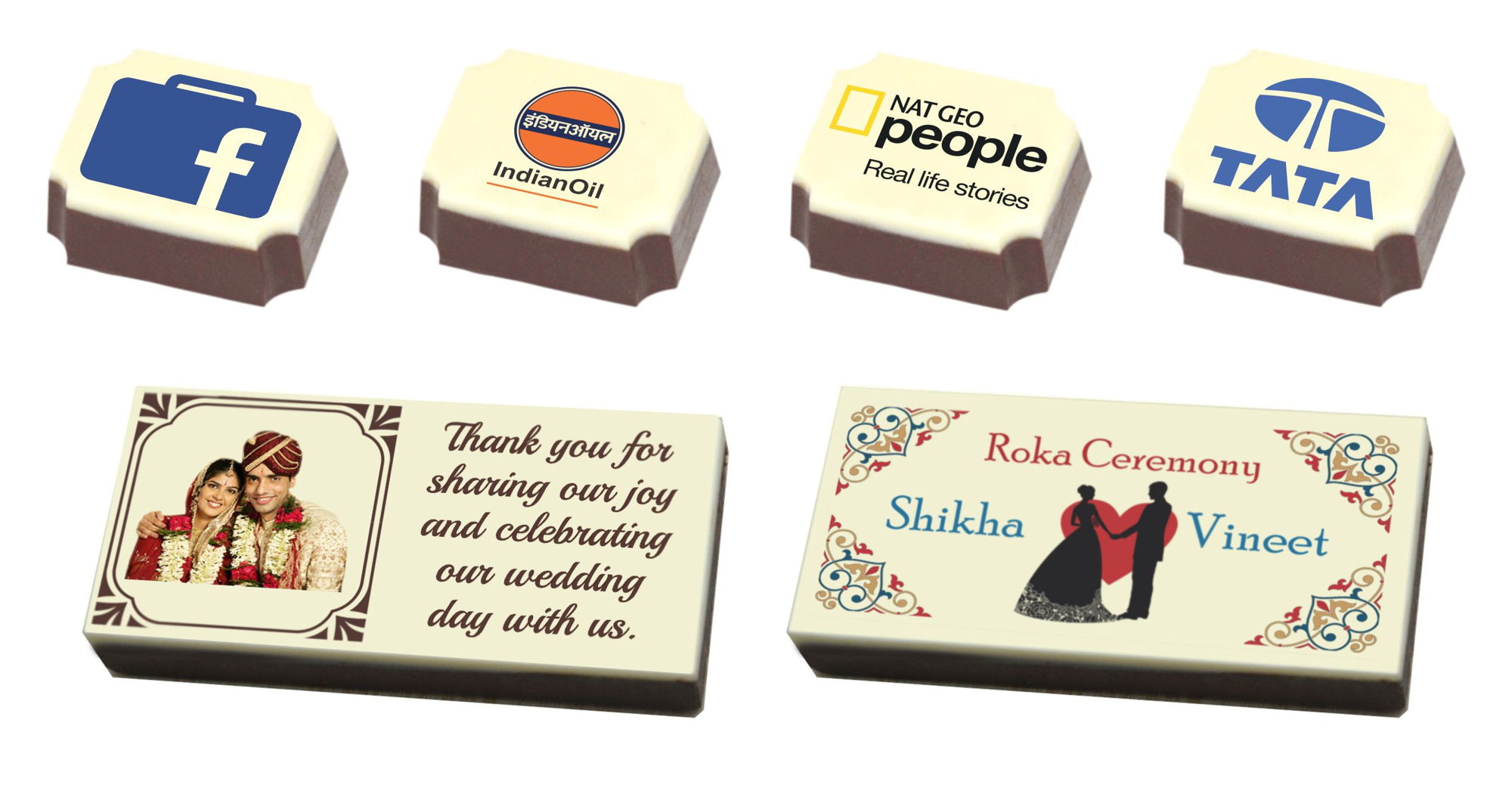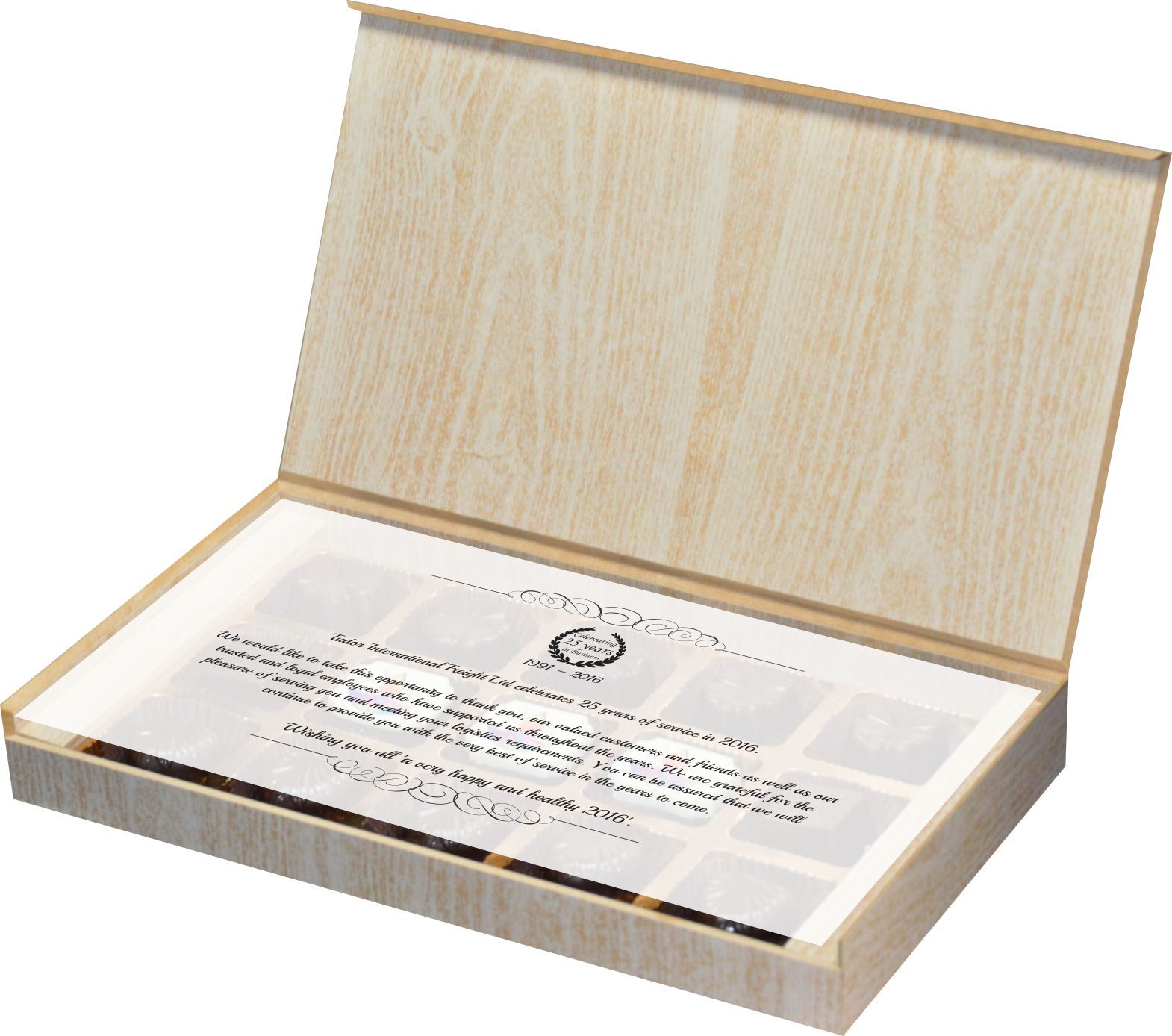 For more information, please get in touch with us.