Packaging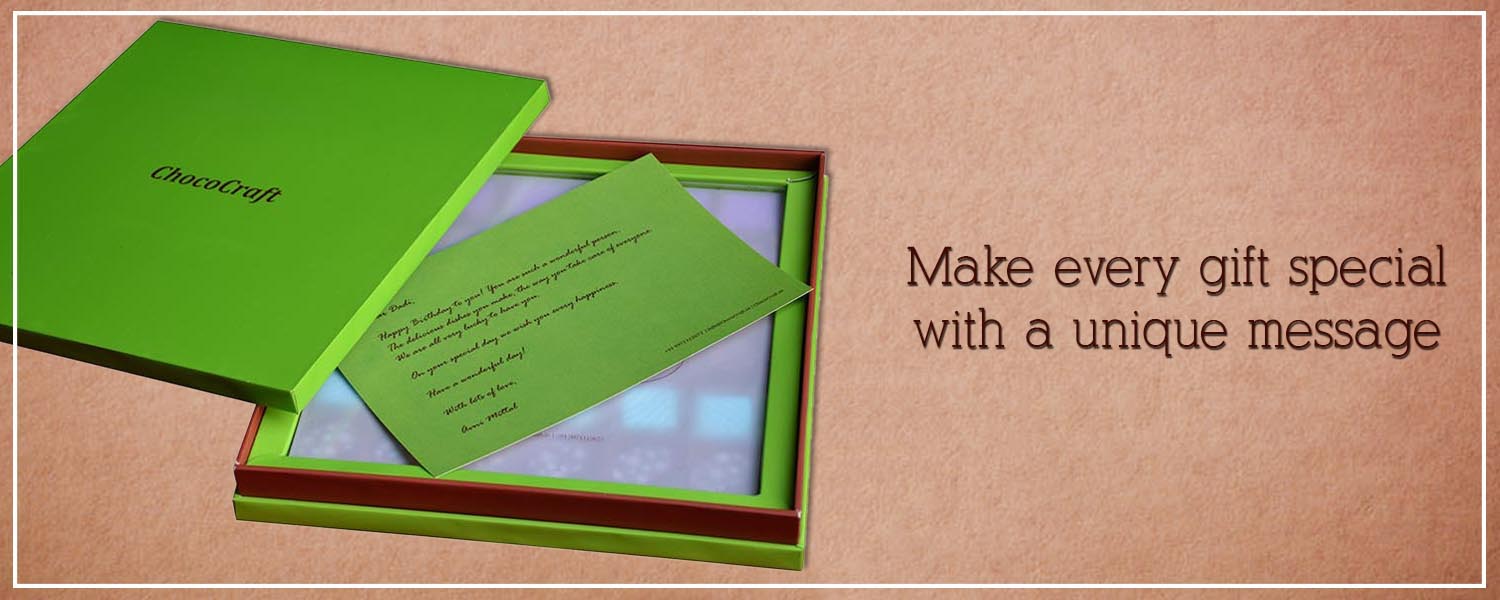 At ChocoCraft we believe that packaging is very important. We pay a great amount of attention to the way our chocolates are packed and presented. This is vital not only so that the chocolates are safe from damage but also so that these beautiful chocolates are showcased in the best possible way. For packaging options we offer a range of sturdy and elegant boxes. In case you have a specific requirement we can also work with you to design boxes.
WOODEN BOX
These are the most popular as packaging options. Our wooden boxes come in two colours. One is a stylish light brown colour very similar to light coloured oak wood. The other is an elegant textured black finish. Both the boxes are made with superior quality material and bear testament to excellent craftsmanship. The visual impact they create conveys quality and elegance.
Our wooden boxes come in the following sizes:
ECO FRIENDLY LEATHERETTE BOX
These boxes have a very premium look and feel, very similar to that of leather. The cover for these boxes is of a material known as eco friendly leatherette, it is made from cotton and uses no animal ingredients. The material environment friendly and is biodegradable and recyclable.
The material comes in a wide range of colours and is also available in metallic colours which are otherwise not available in leather. We can offer more than 40 different shades of colour in these boxes.
Since these boxes are made to order, the lead time is higher compared to the wooden boxes. Please book your order at least 2 weeks before the shipment date to ensure that these beautiful boxes are delivered in time. The minimum order size is 50 boxes for these boxes. The lead time might be more during the Diwali gifting season.

PREMIUM DESIGNER BOX
We also offer a range of premium designer boxes. These square shaped boxes come in sizes of 16, 25 and 36 chocolates. Crafted with painstaking attention to detail and superior quality materials these sturdy and elegant boxes are available in the colour and texture of your choice. When you want to gift something truly exceptional this should be your choice!

For more information, please get in touch with us.