Customised Return Gifts for Birthday Party - 6 Chocolate Box

Return gifts are given by the host of the party as an appreciation to the guests for making it to the event. Birthday return gifts are of great value to kids and they look forward to receiving them at any party they go. It is easy to find stuff to give girls, but finding the appropriate return gifts for boys is comparatively difficult. Return gifts should be useful and at the same time should be able to serve as a memory of the occasion.
These days, people tend to incorporate unique birthday return gift ideas to make their gifts stand out. We, at ChocoCraft have attempted to do your job easier by implementing various unique and personalised birthday return gift ideas. We have a variety of packages and one of them is 6 Chocolate Box consists of 6 candies, a customised wooden box and a message on butter paper.

Chocolates configuration options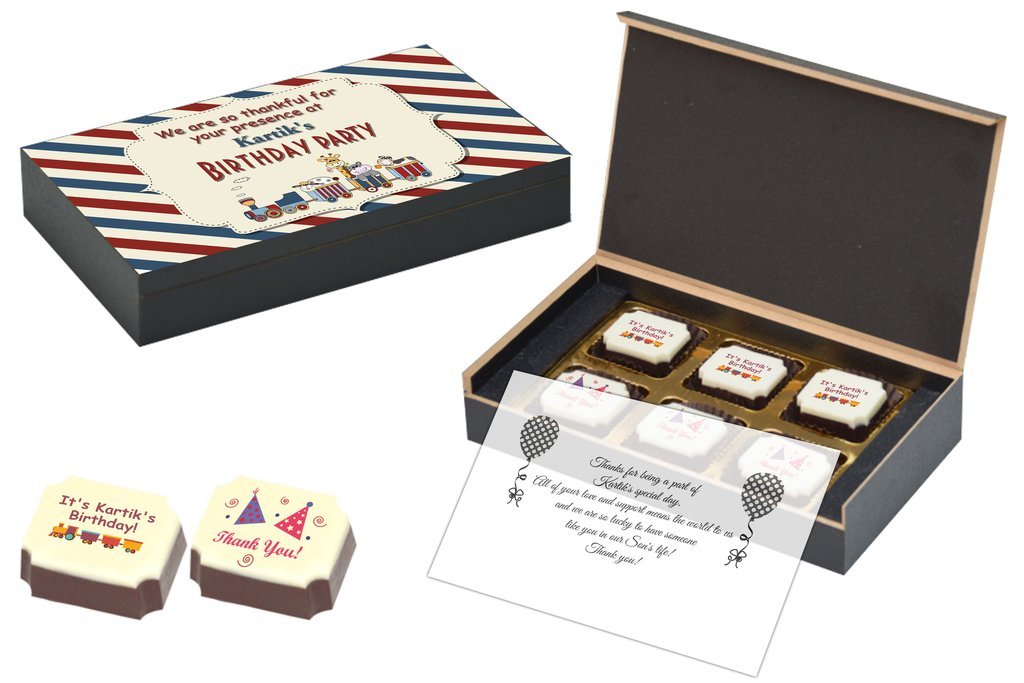 All Printed Candies, Customised Wooden Box , Message on Butter Paper.

3 Printed & 3 Assorted Candies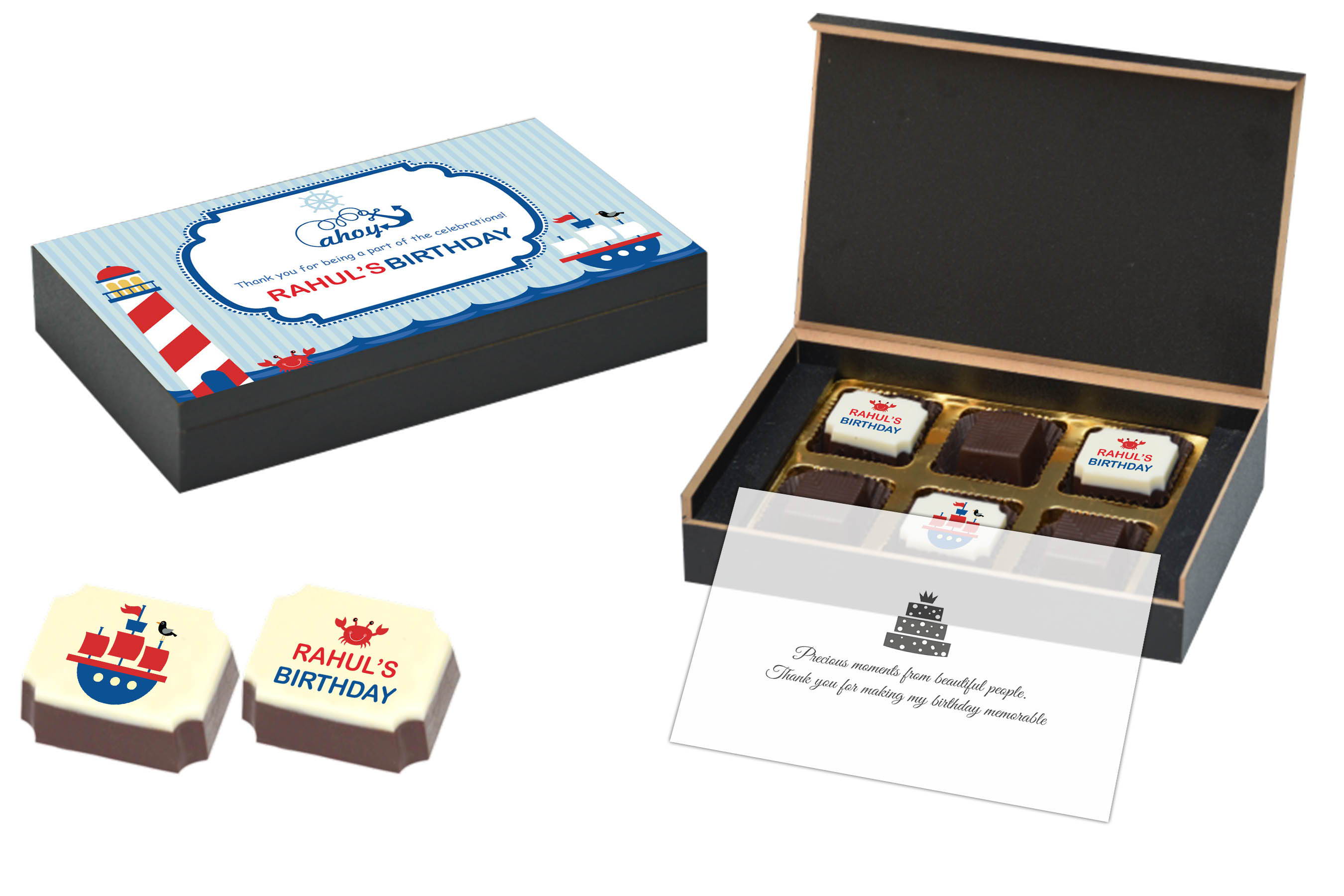 Alternate Printed Candies, Customised Wooden Box , Message on Butter Paper.

1 Printed & 5 Assorted Candies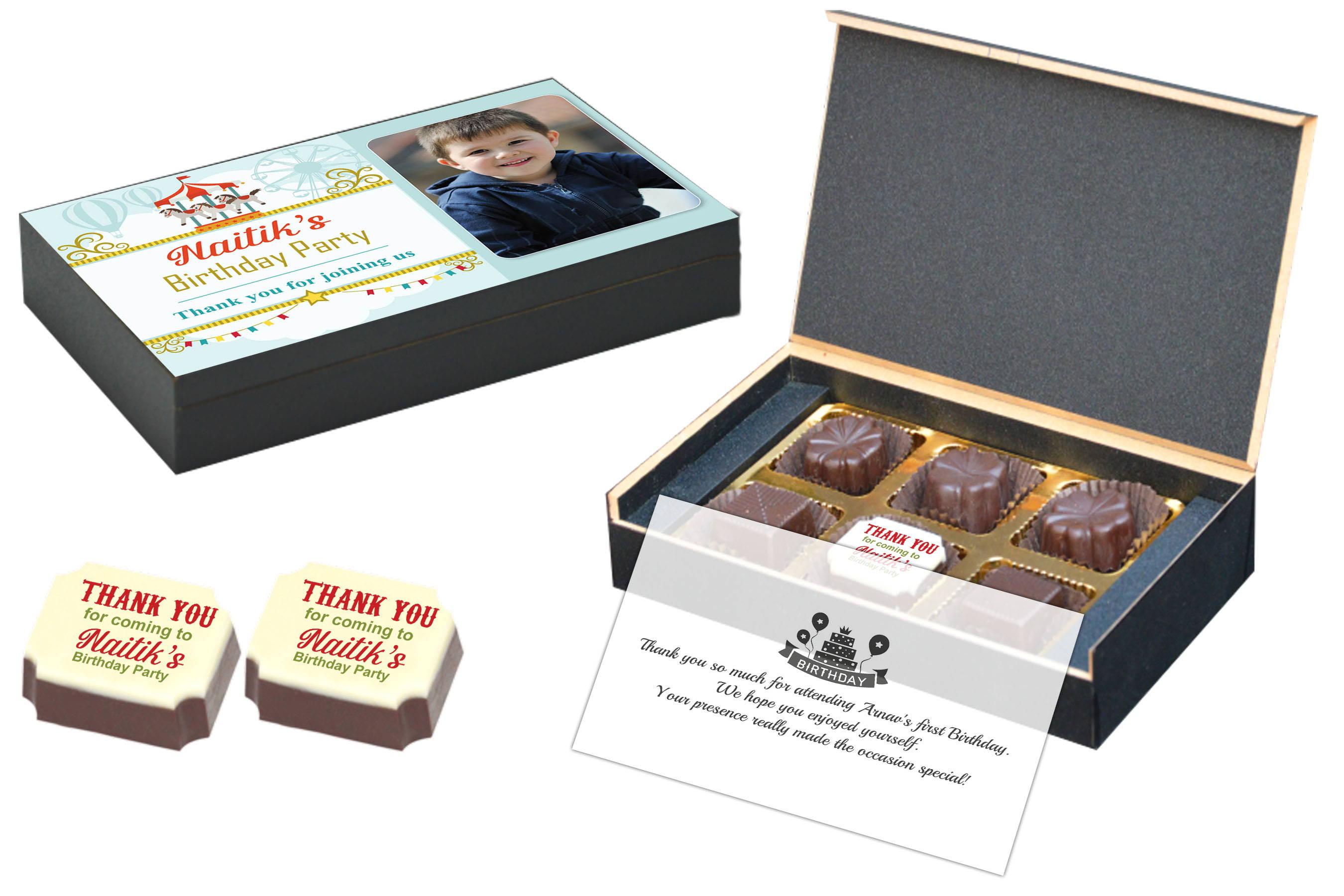 Single Printed Candies, Customised Wooden Box , Message on Butter Paper.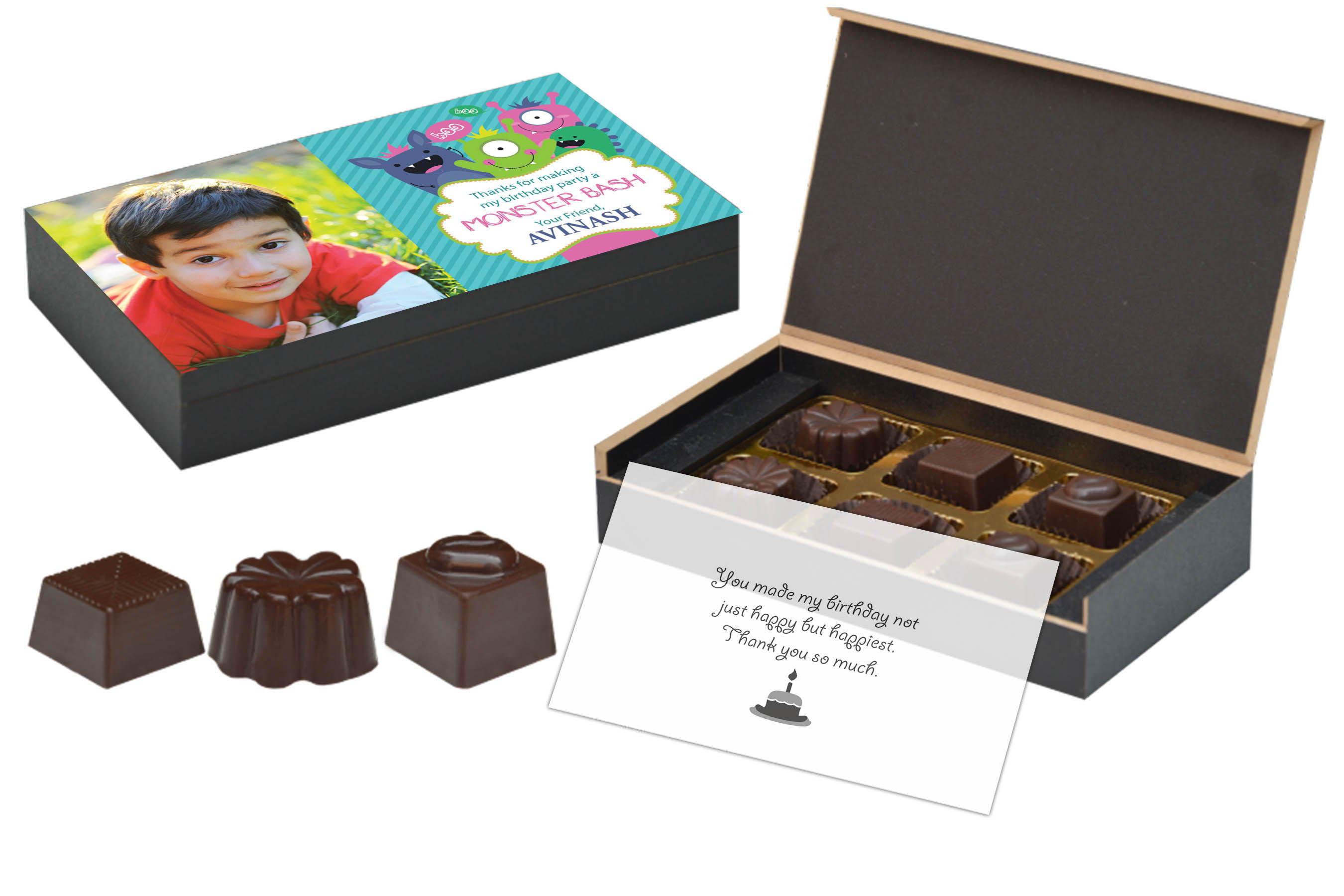 Assorted Candies, Customised Wooden Box , Message on Butter Paper.

Customised Birthday Return Gifts India
The idea of celebrating the day of your birth id a pagan tradition. Pagans believed that the evil spirits lurked out on these days. The candles that are blown are a response to these evil spirits.
Birthday is an opportunity for family and friends to come together and celebrate. A birthday celebration is a gathering where loved ones gather, chat, celebrate, a cake is cut and gifts are exchanged. Here originated the concept of a birthday favour.
Although, a lot of return gift ideas are available today, they are mostly appropriate for gifting girls. Hence, giving away return gifts for boy birthdays is comparatively a difficult task. Birthday return gift notes are hence viable options since they are also easy to create using return gift templates.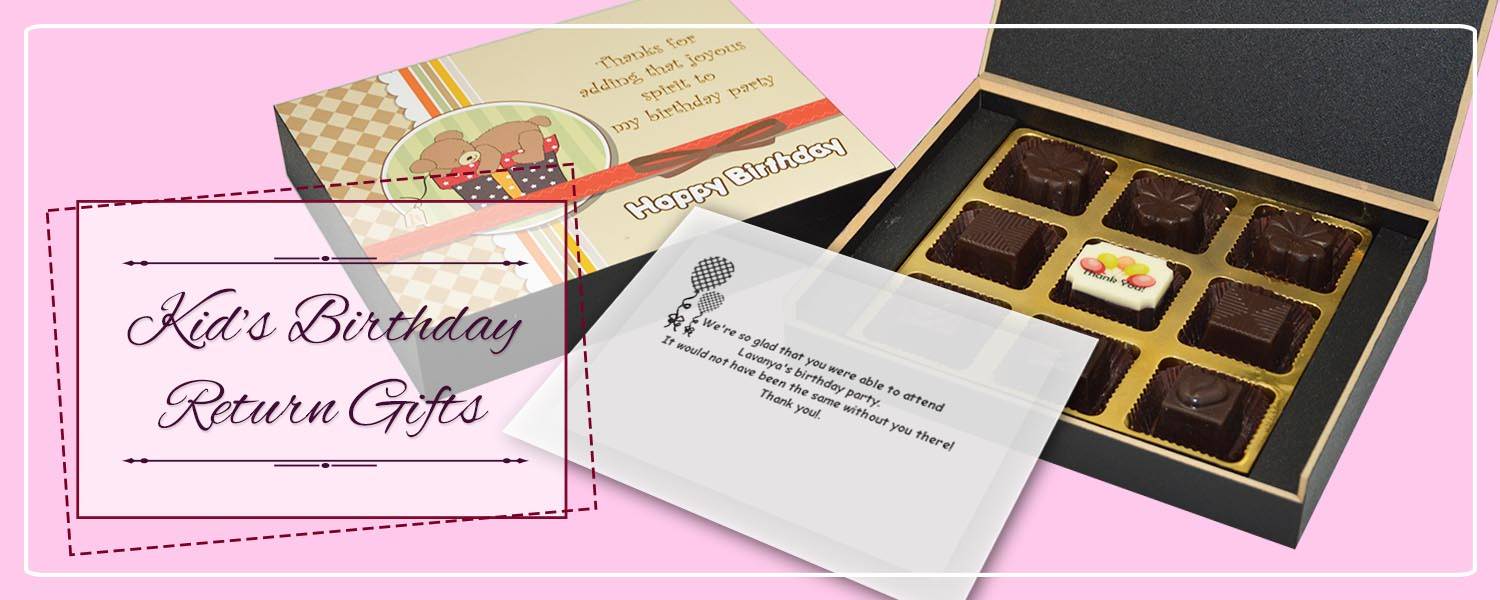 You get 4 configuration options in this which are as follows. The first one is the all printed candies which messages and photographs printed on them, 3 printed and 3 assorted candies, 1 printed and 5 assorted candies and all assorted candies. The wooden box is customisable in all these configurations and so is the message on the butter paper.
A variety of options are available in the box design to choose from where you can get messages and photographs printed upon them. Theme special options are also available. Similarly, plenty of designs are available in the chocolates as well.
All of these are available on our website. You can choose as per your needs. Undoubtedly, these are the best customised birthday return gifts in India.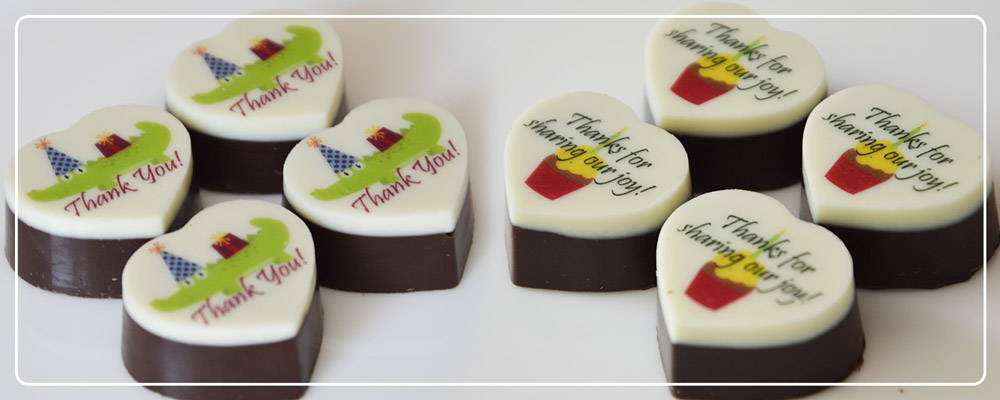 Customised Gifts as Birthday Party Favour - CHOCOCRAFT
Customisation Ideas
Gifting Ideas
Our Speciality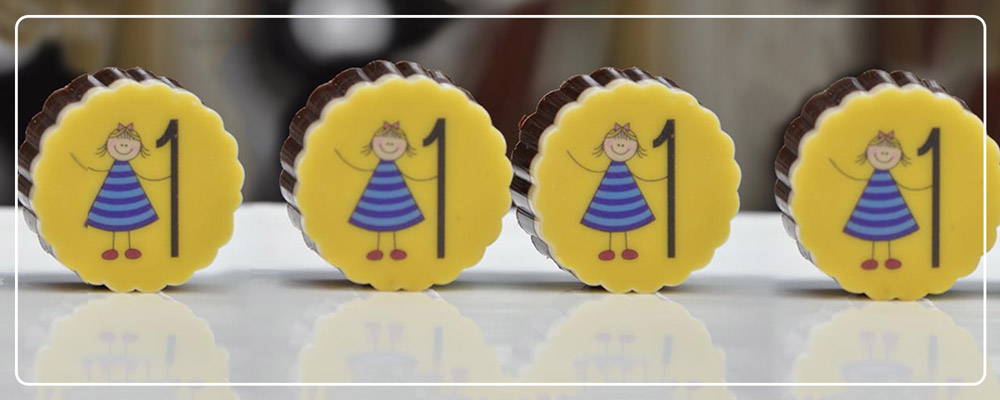 Why Customised Gifts?
A little customisation altogether changes the effect of anything, be it gifts or invitations. It makes your presents stand above others.
Today people make an effort to incorporate customisation into anything. Making your birthday favors customisable ensures people will love it, will always be memorable and it will be safeguarded. Personalised gifts are considered as one of the best birthday return gifts .
Today, dedicated companies as well as individual artists make your products customisable, and provide order based deliveries. You can get all that you need once you provide your requirements.
With social media used as a medium of publicity and a powerful tool for influencing the masses, you can simply get in touch with these artists and order online.

Customised Box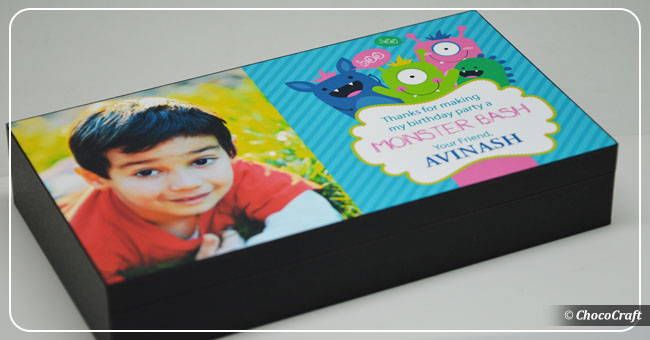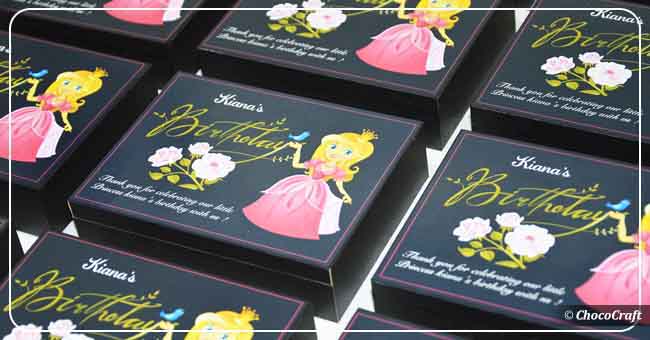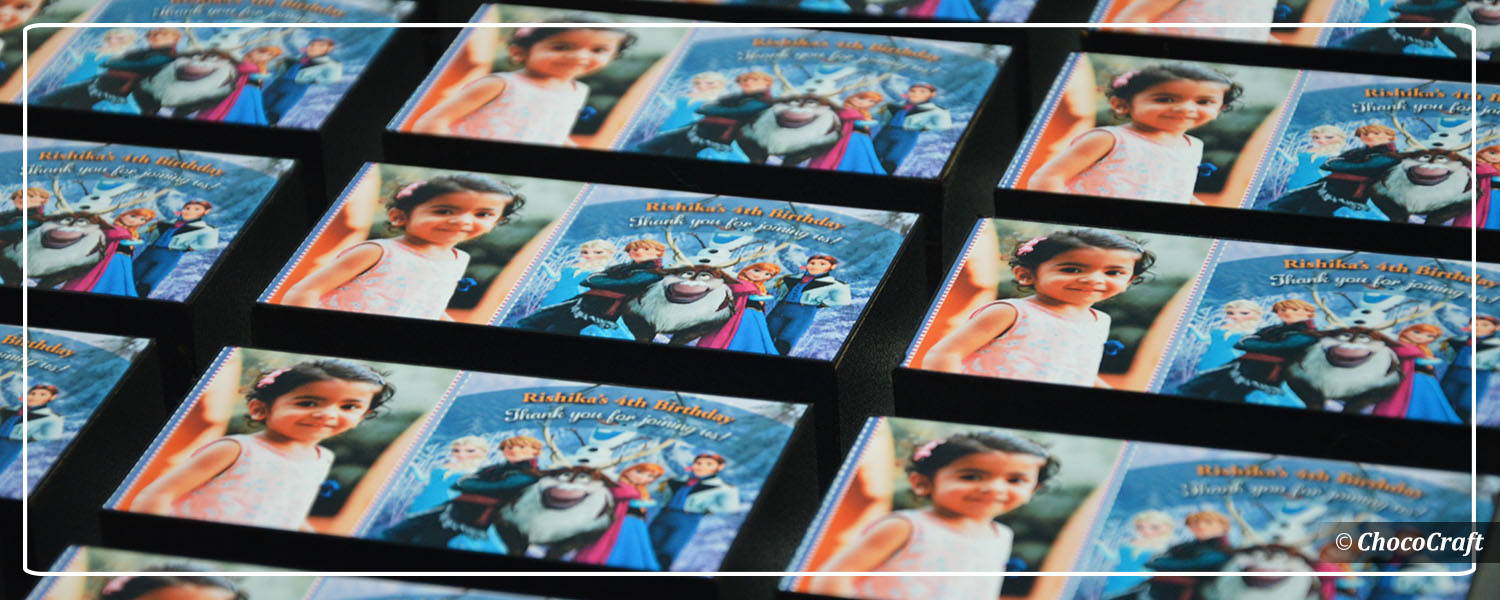 Custom Printed Chocolates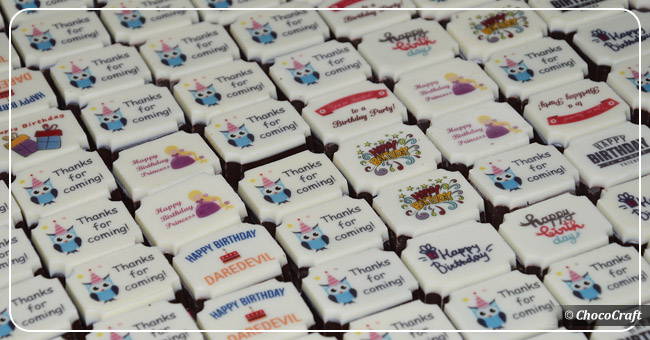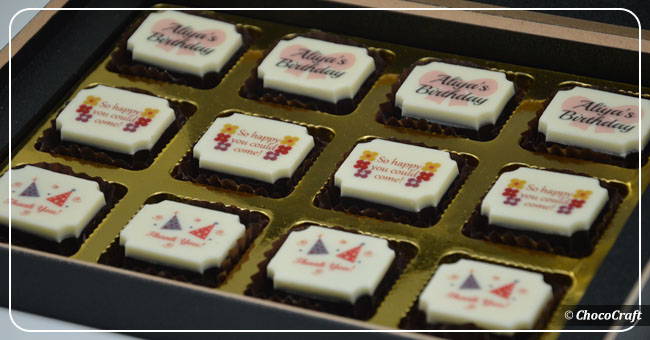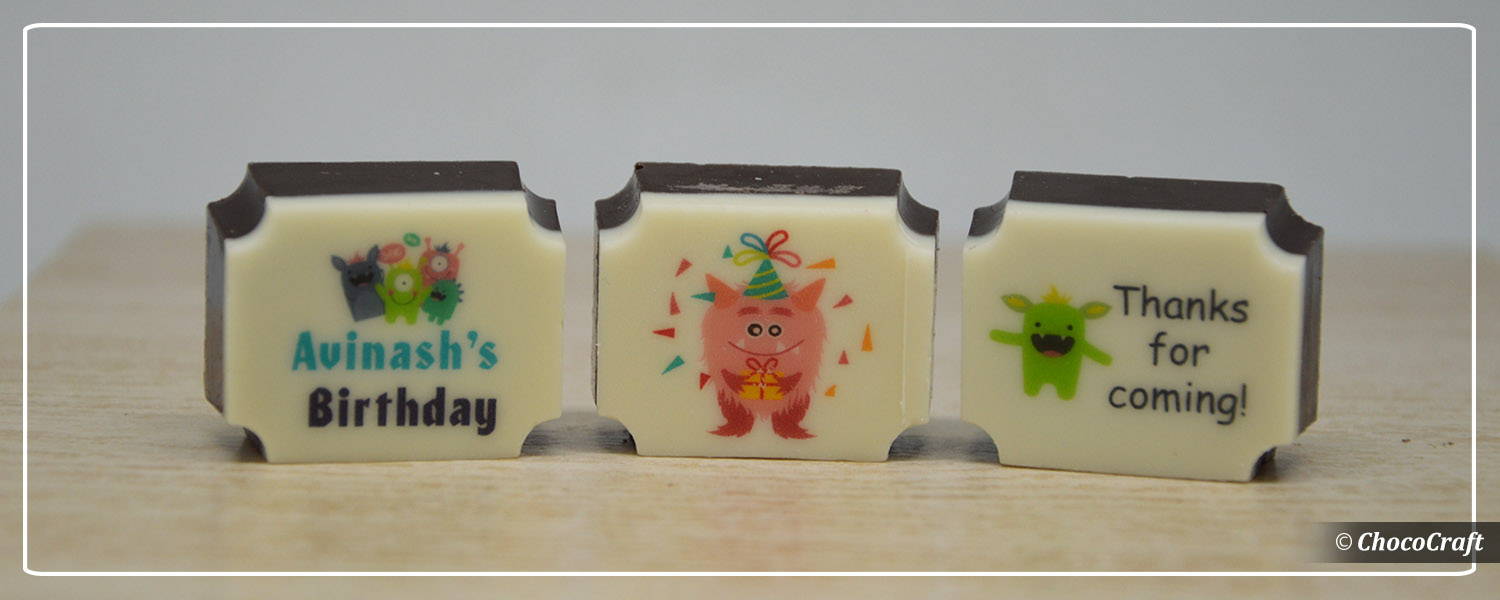 Message for your Party Guests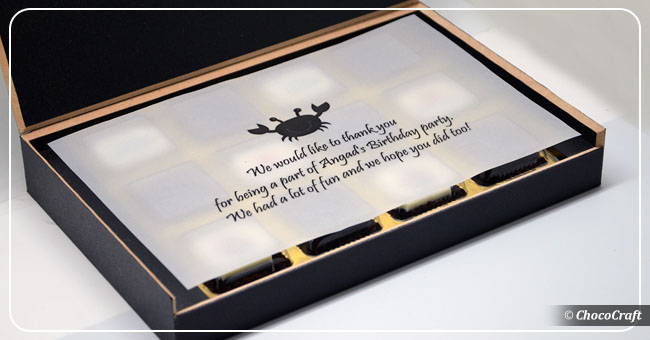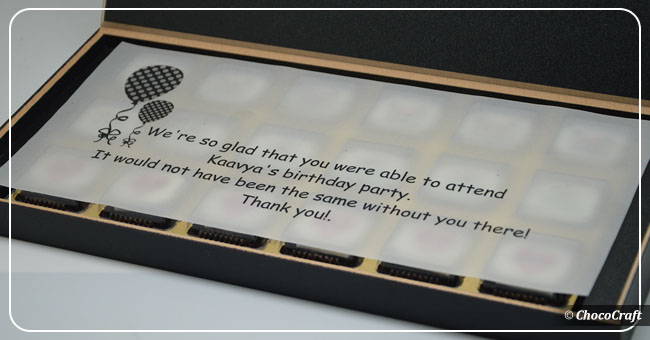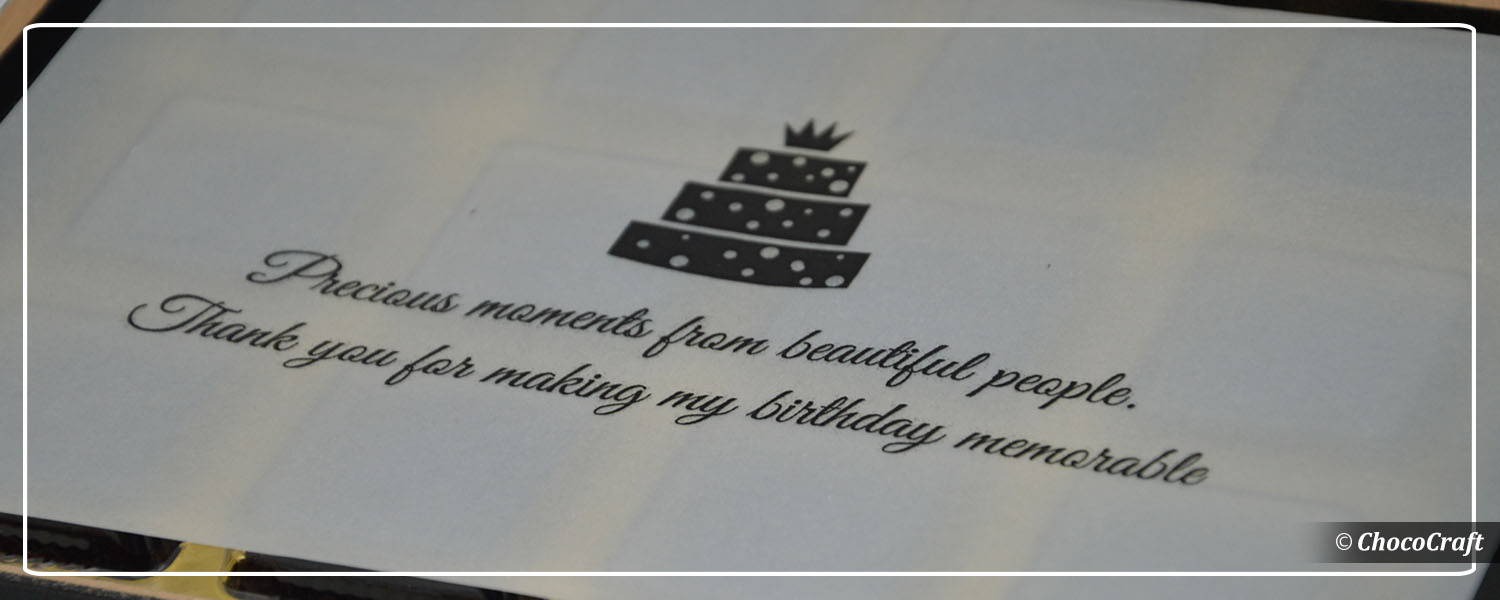 For more information, please get in touch with us.