Anniversary Invitations - 2 Chocolate Box
Anniversaries are a milestone in the life of any couple and the number of years only reflects the bond that has grown over the years. Chocolate invites for your wedding anniversary party is a unique and innovative idea. Chocolates are loved by all and make for an interesting as well as delicious invite.You can select from a range of options that we have and invite your guests in a unique and grand fashion. The chocolates are made from top quality ingredients and packaged in a beautiful wooden box which is designed especially for the occasion.

Step 1 - Select Configuration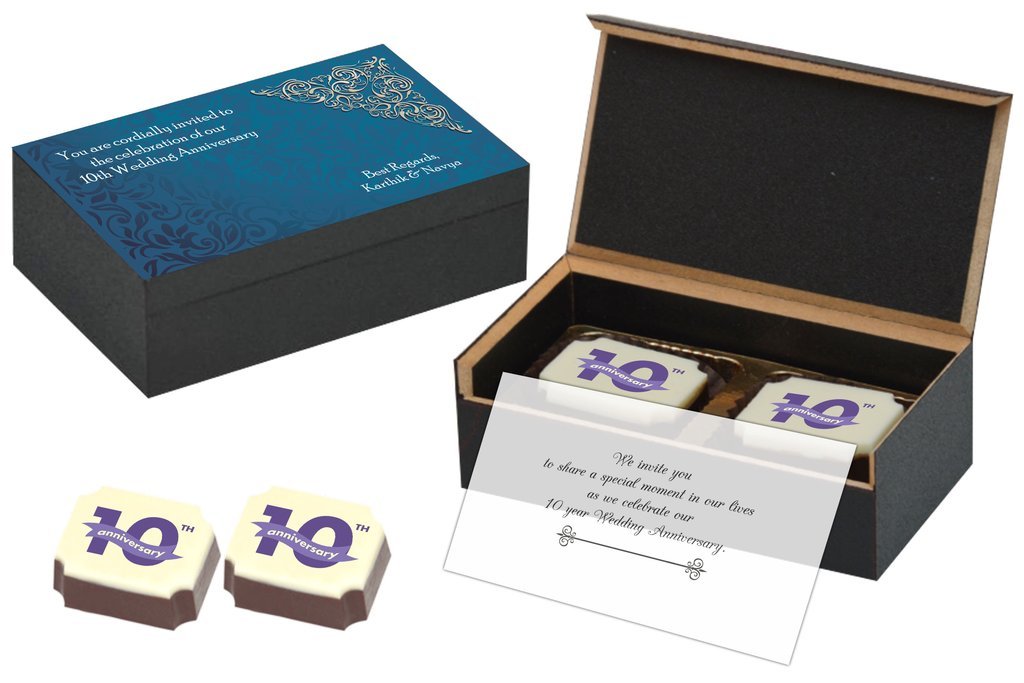 All Printed Candies, Customised Wooden Box, Message on Butter Paper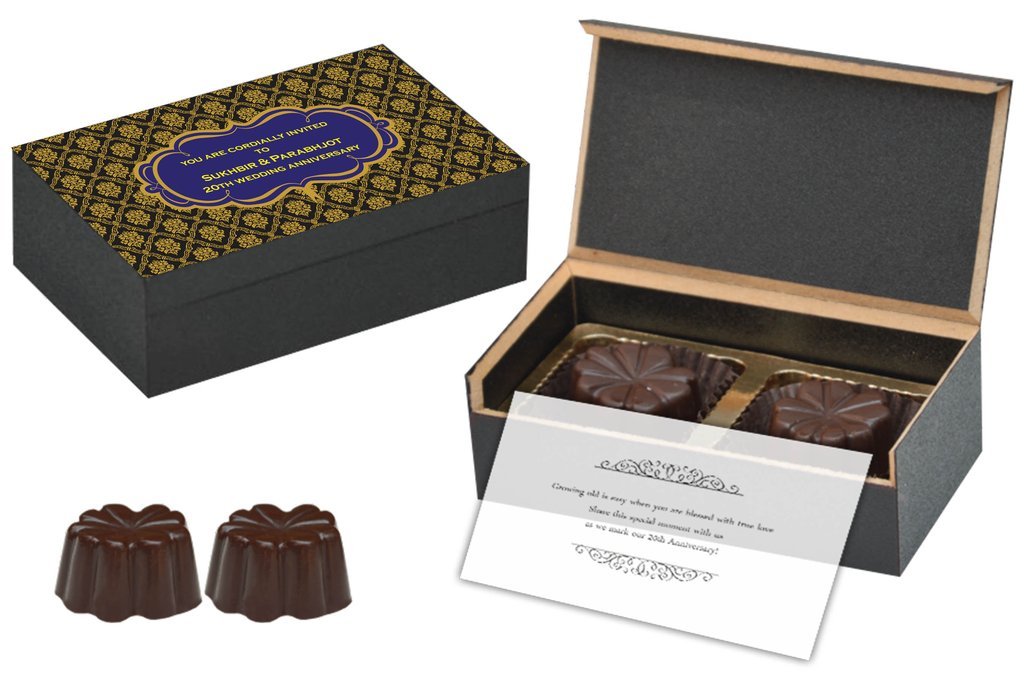 Assorted Candies, Customised Wooden Box, Message on Butter Paper

The chocolates are completely customized to suit your requirements. The chocolates are completely custom made and you can select between a chocolate bar and a candy for Anniversary Party. The chocolate bar will have the photo of the couple printed on it in edible ink along with a message for the invite. The prints are completely edible and the chocolates are delicious to the last bite. You can select the flavor, the filling and the photo that is to be printed.
The wooden boxes are also designed by us and we can make it to aptly suit the occasion. If you are keen on having a theme based party then we can even design the chocolates as well as the wooden box to complement the chosen theme. We place a butter paper inside the chocolate box which will have the details of the invite like time, date and venue printed on it. The chocolate boxes can be delivered all across India.



For more information, please get in touch with us.