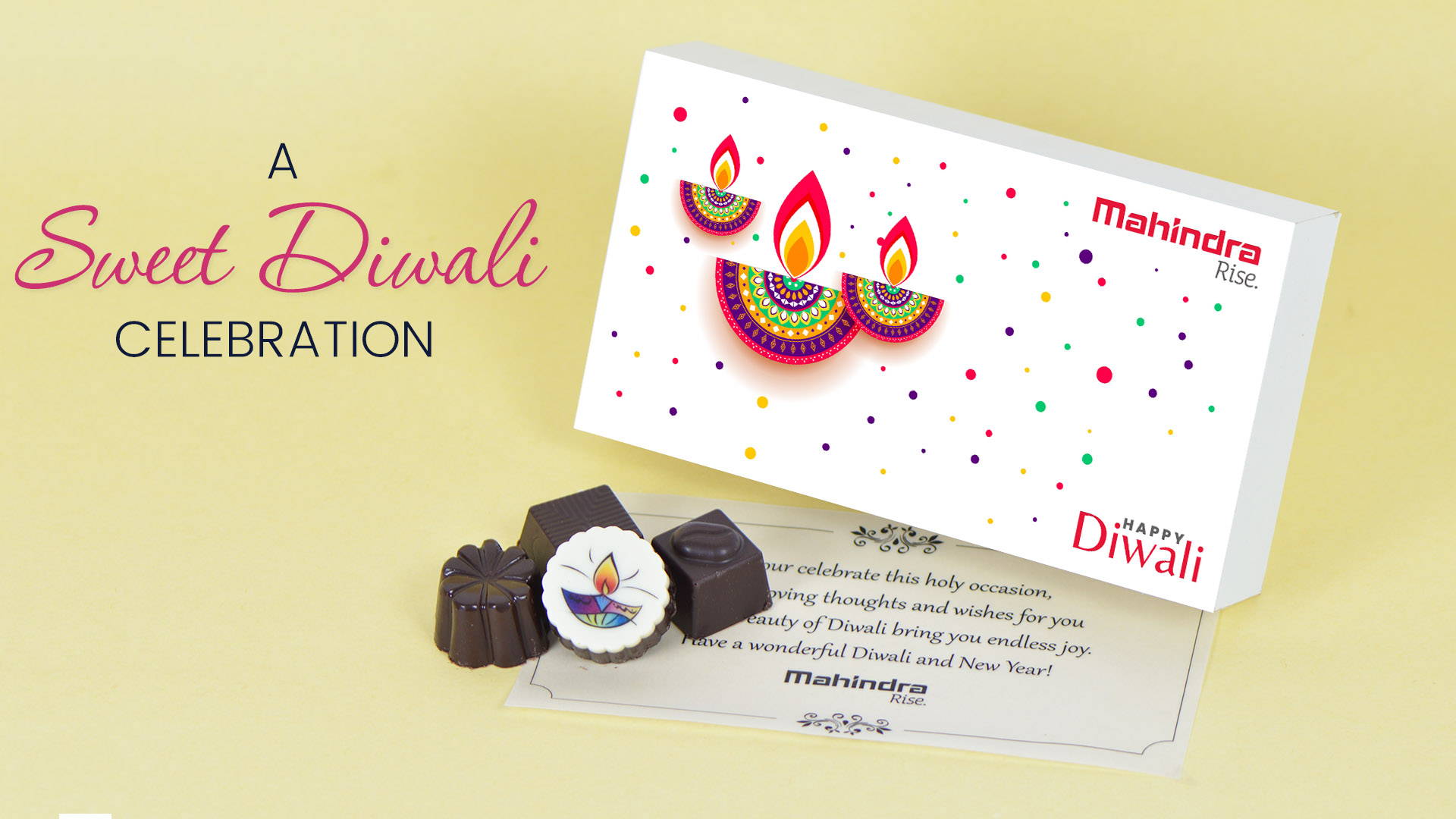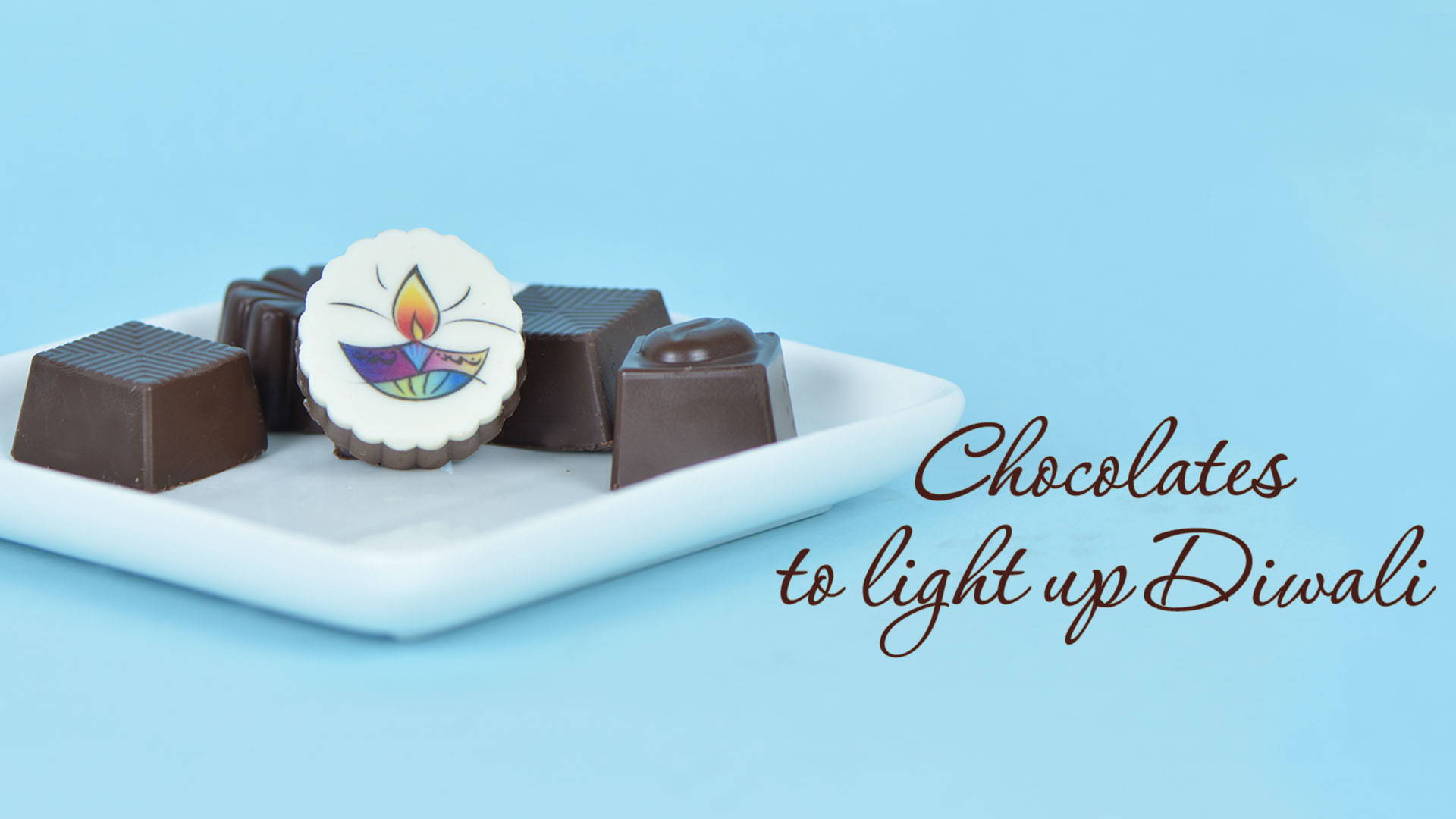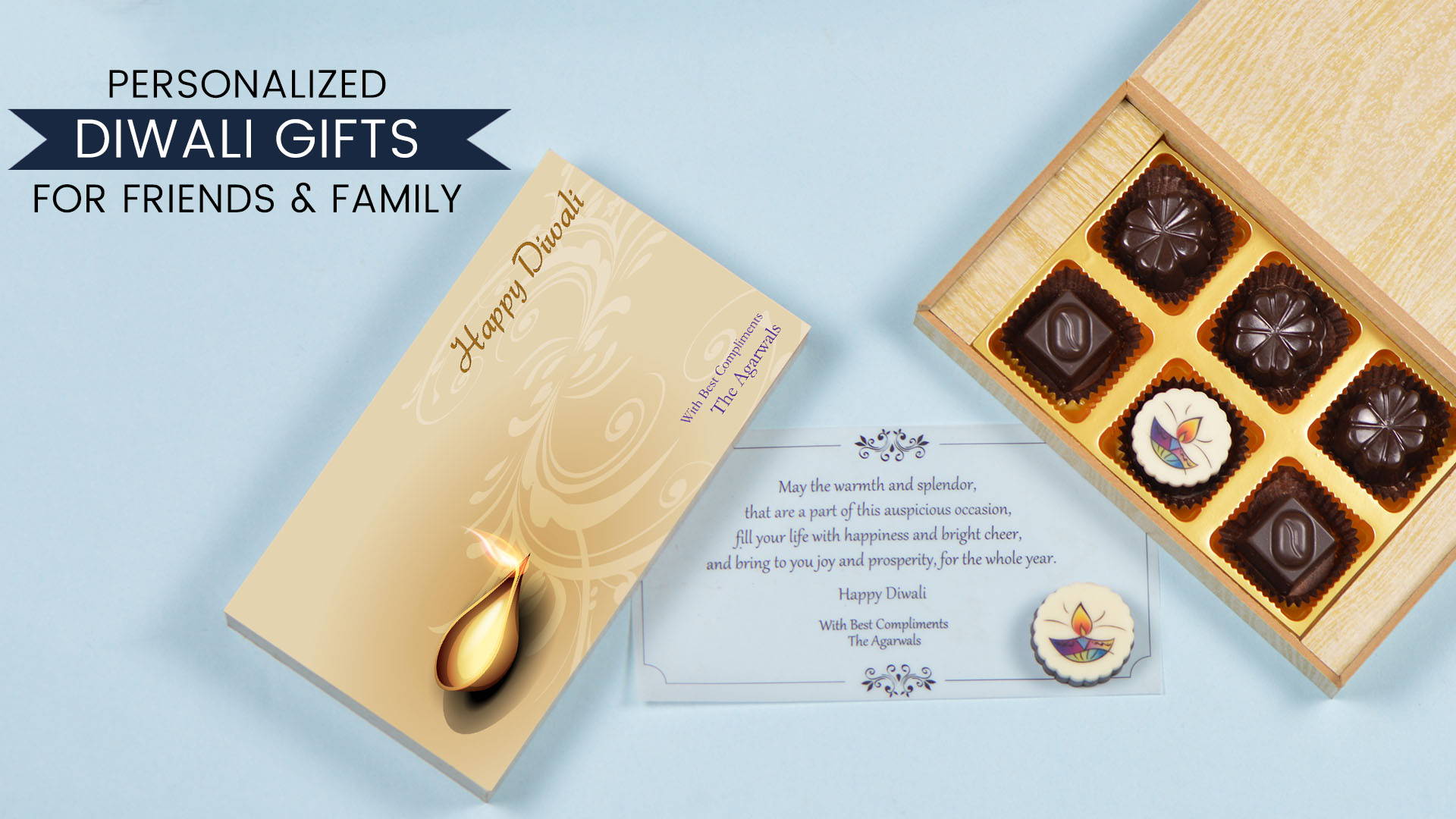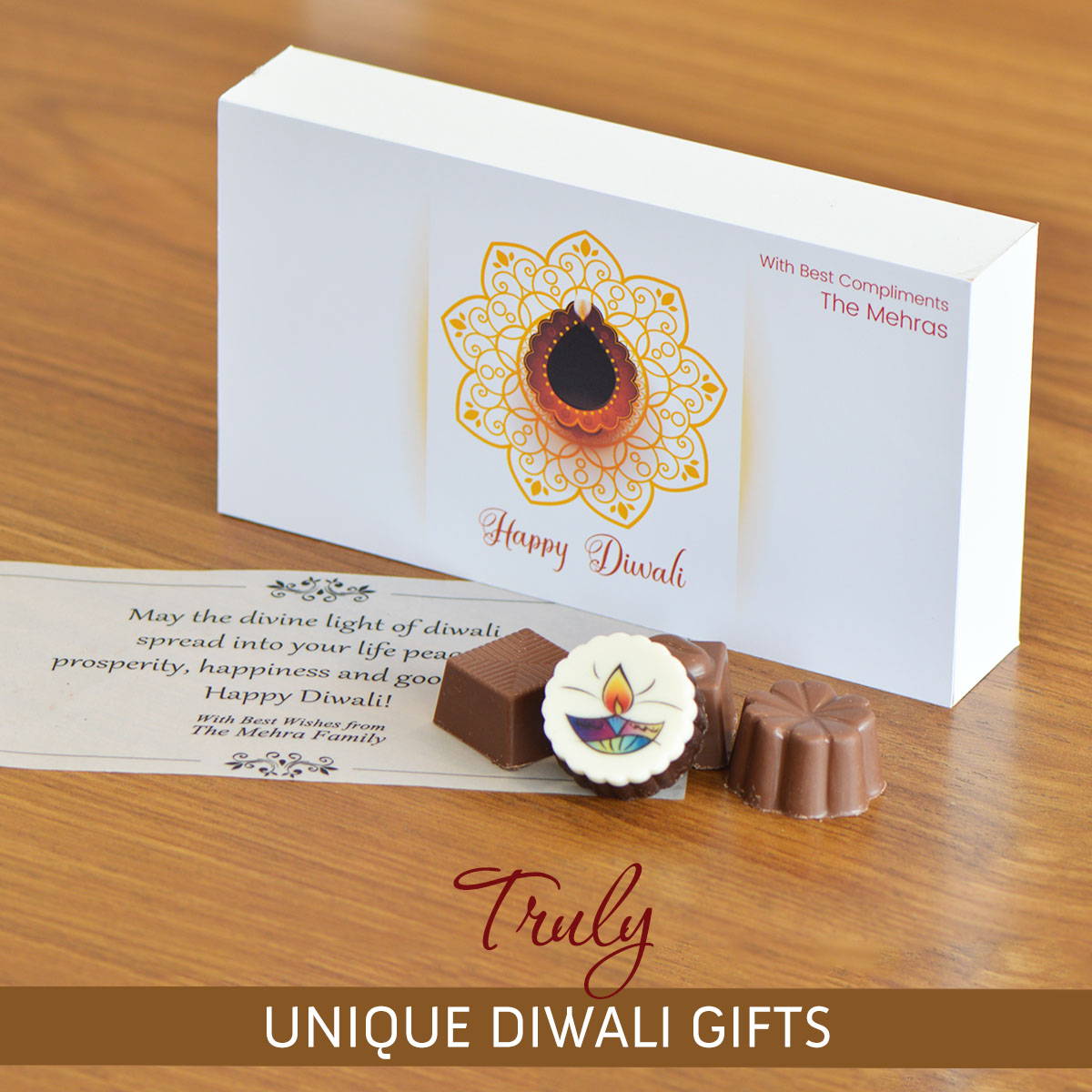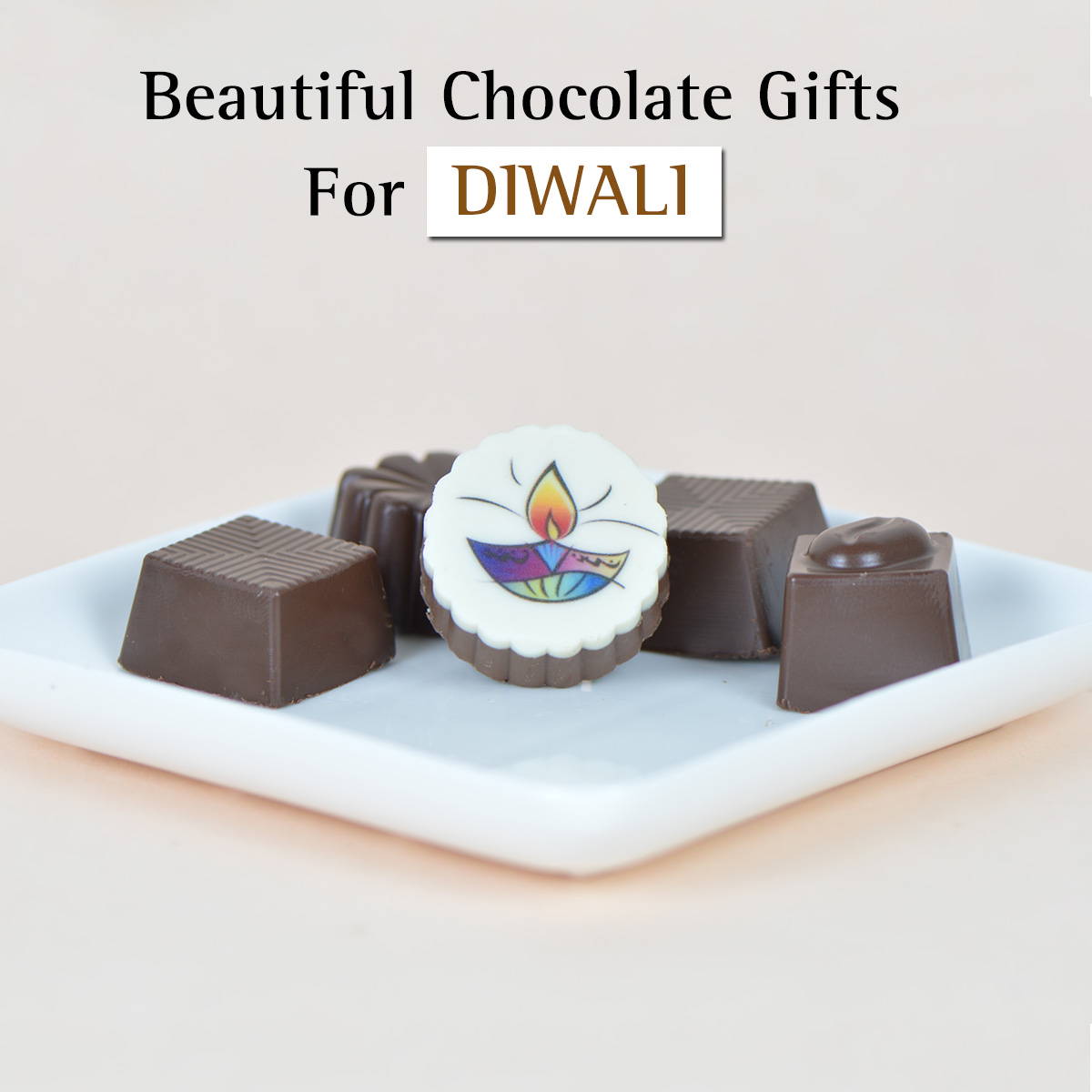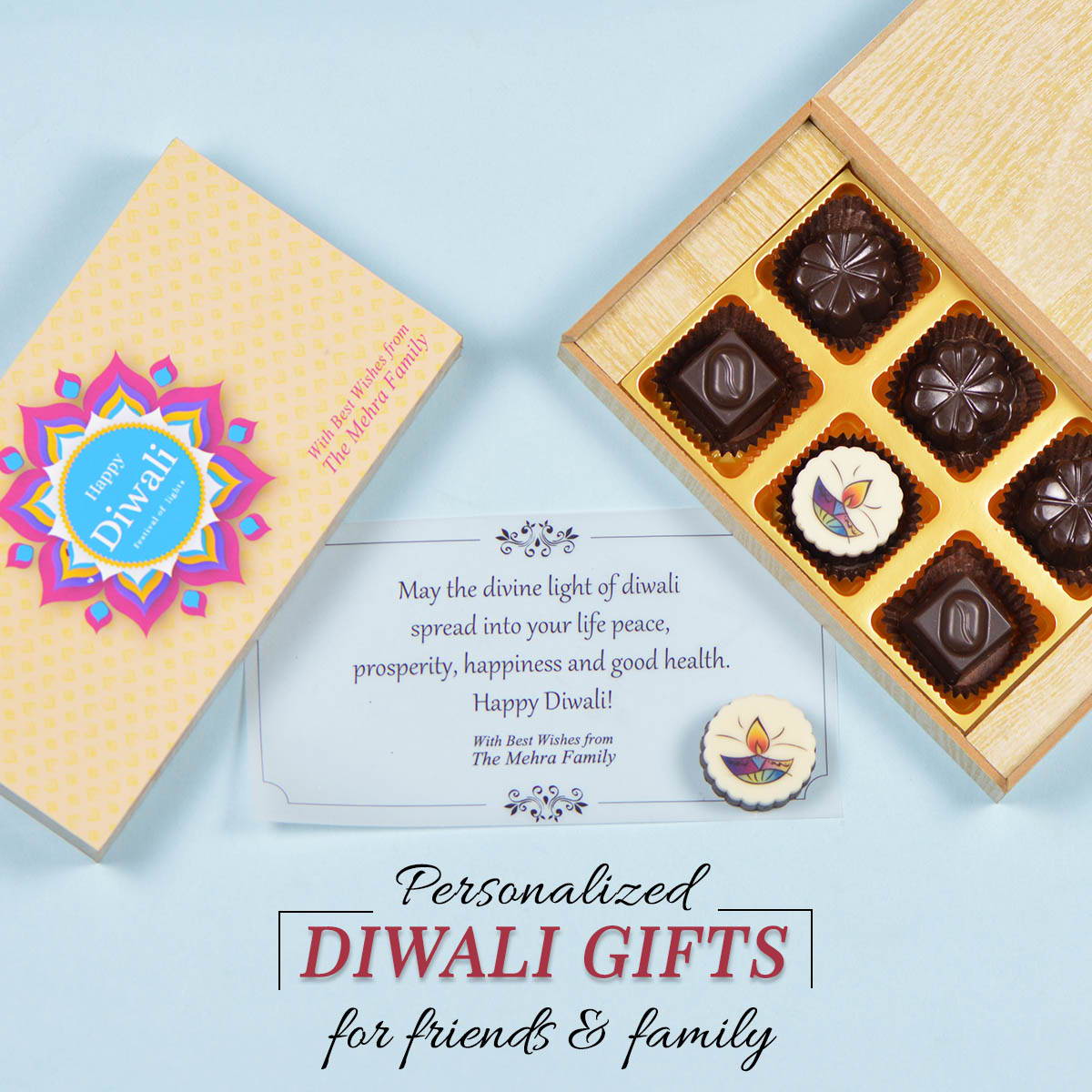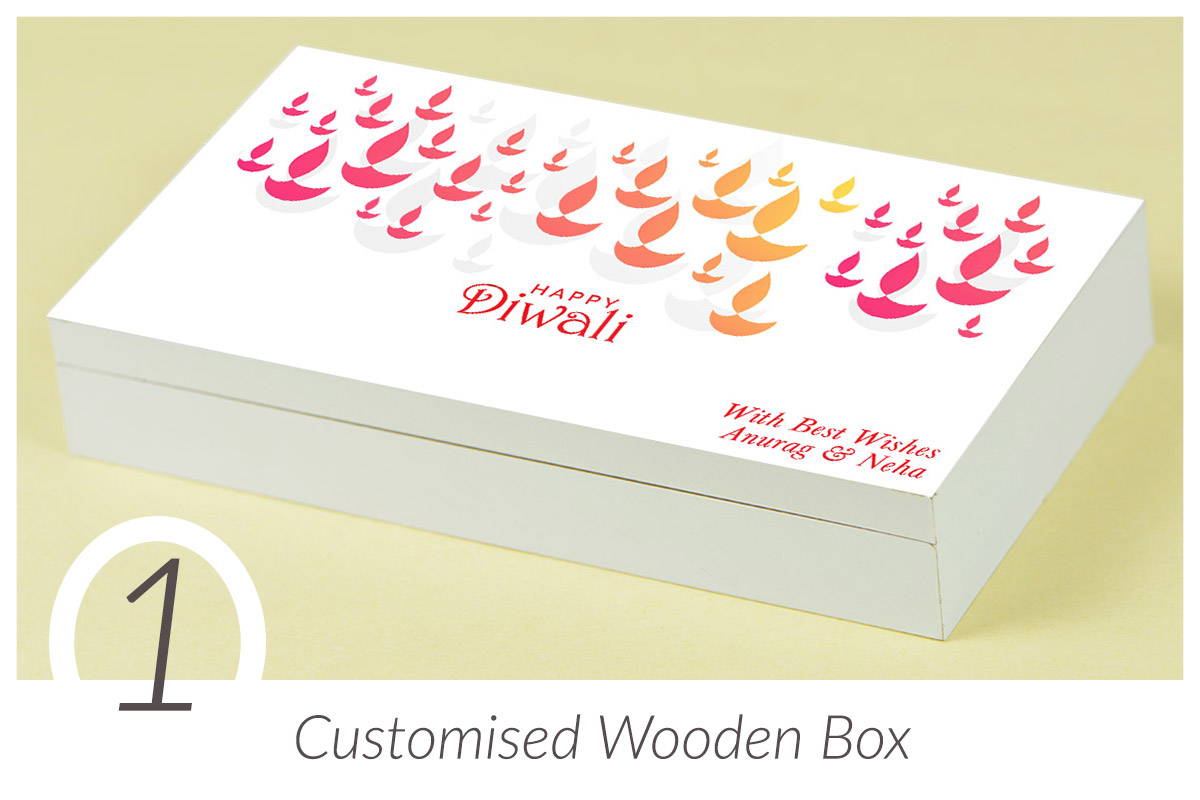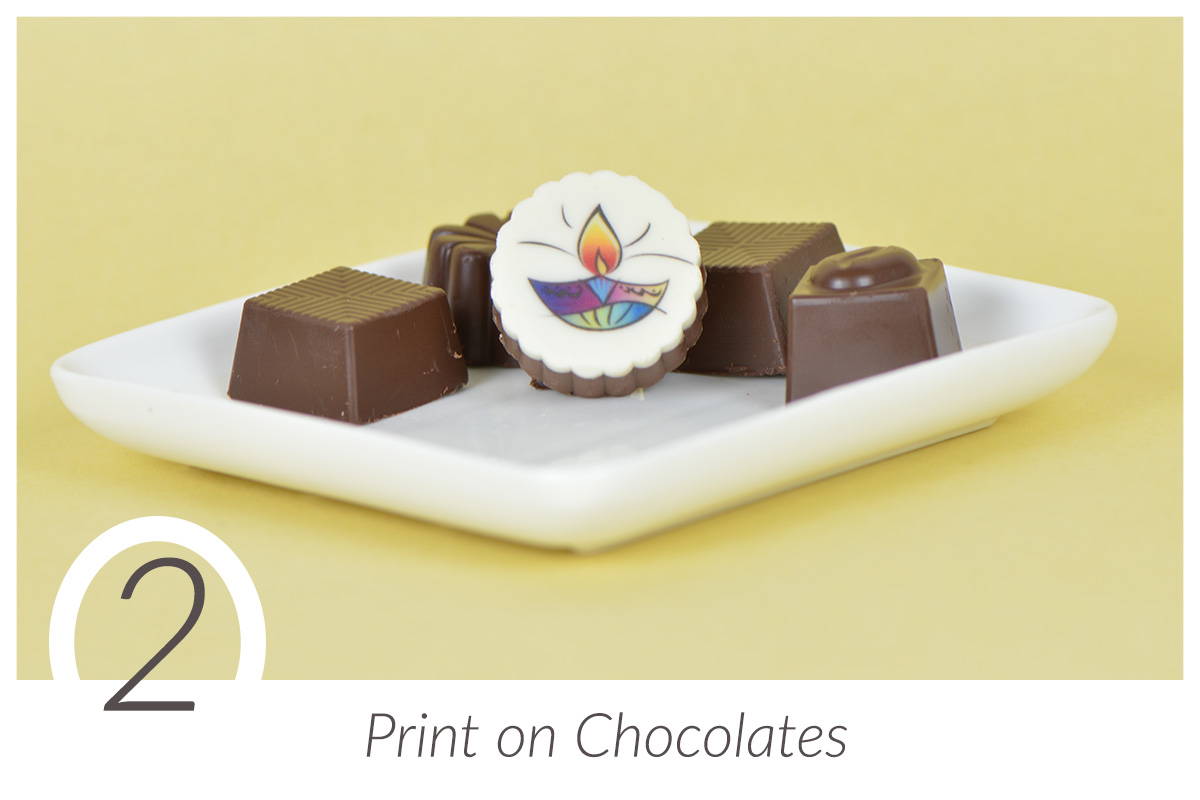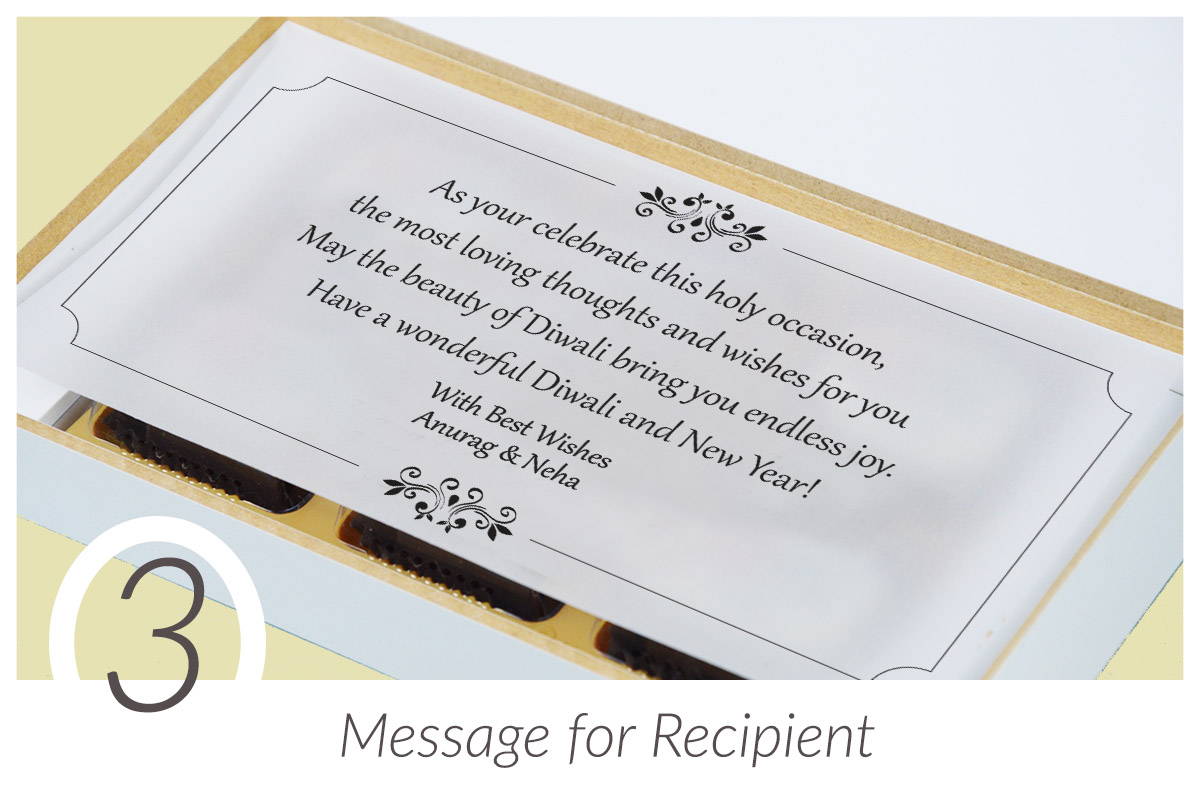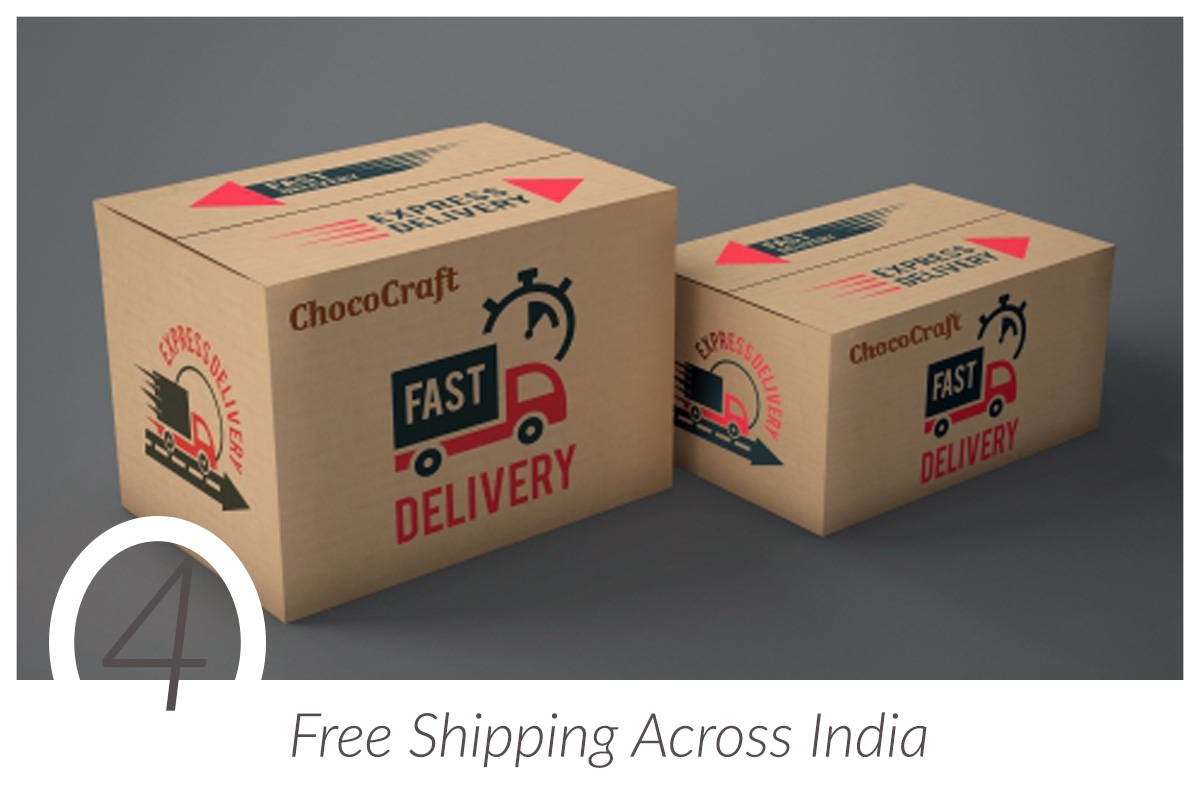 Free Delivery Across India
The Concept
PERSONALISED GIFT BOX
+
PRINTED CHOCOLATES
+
MESSAGE



---
---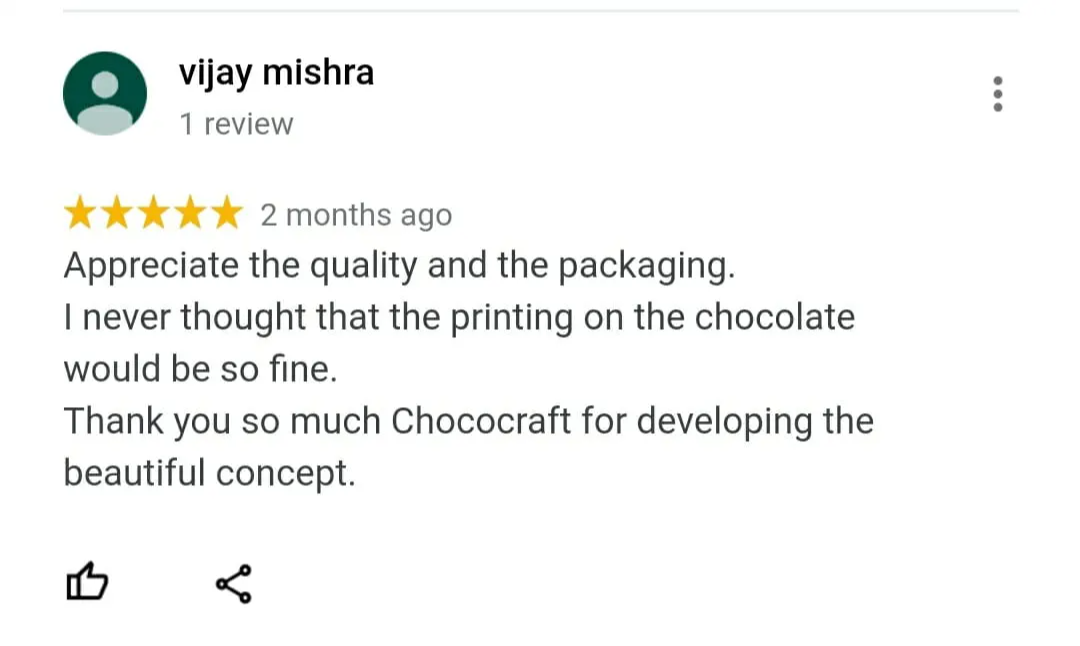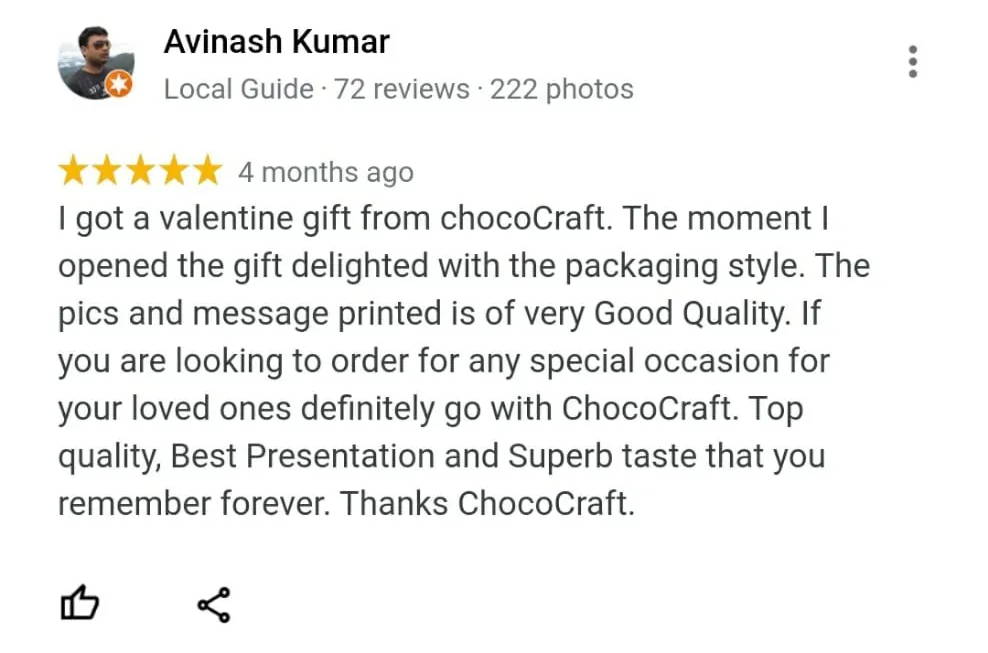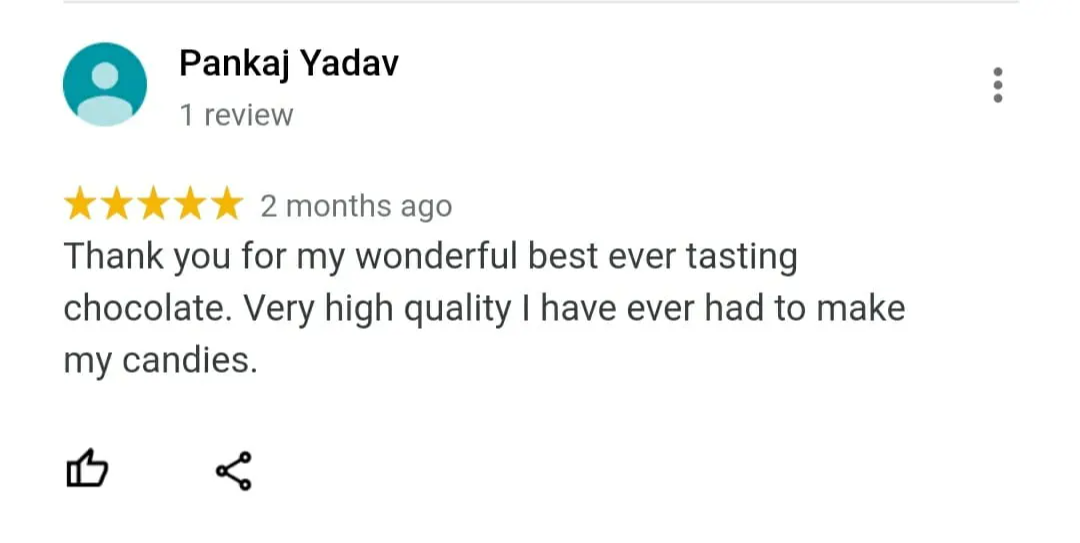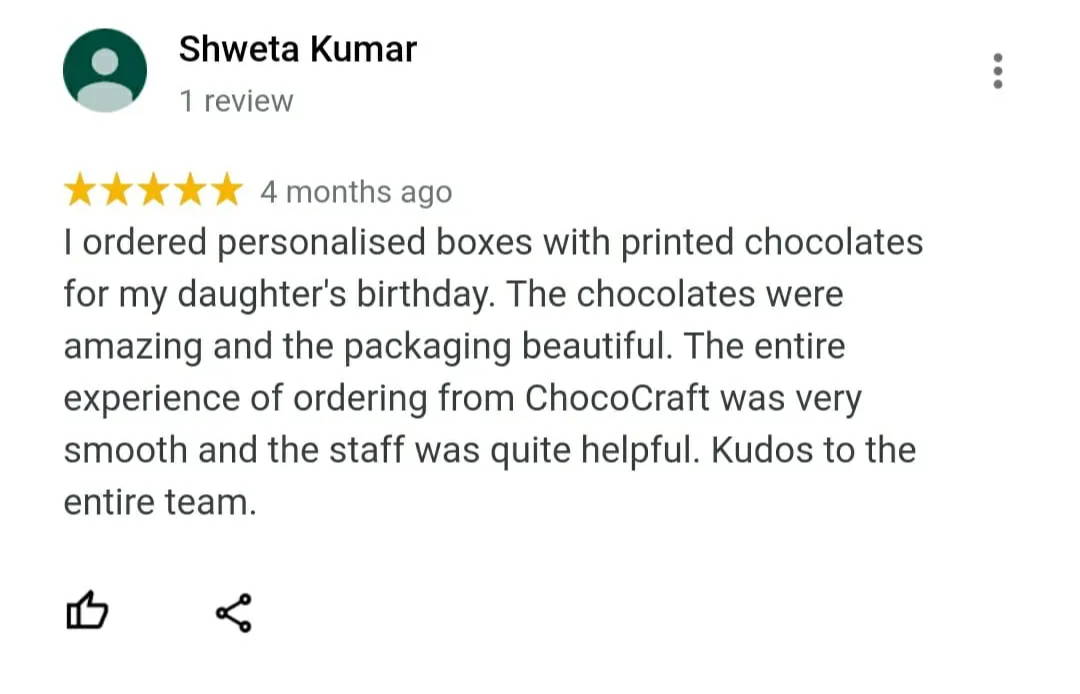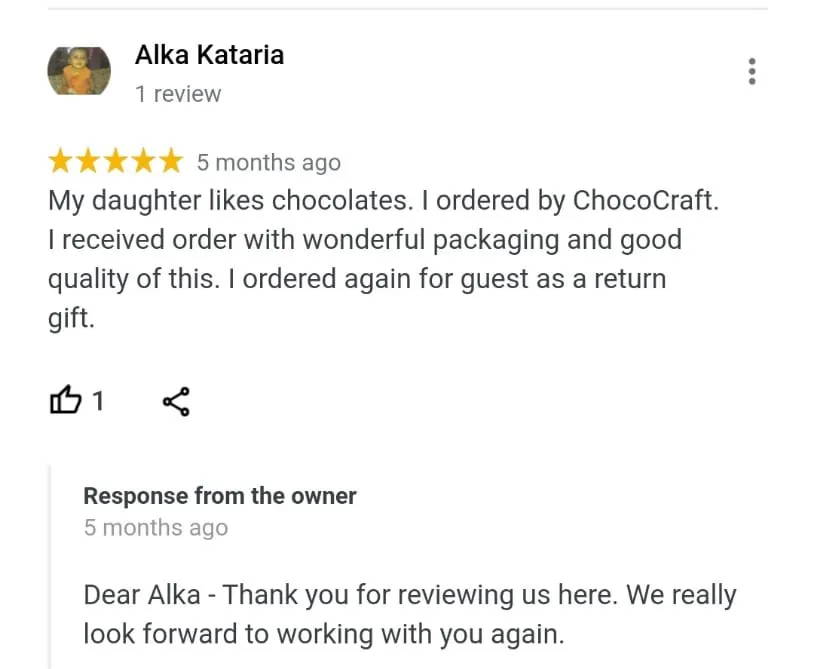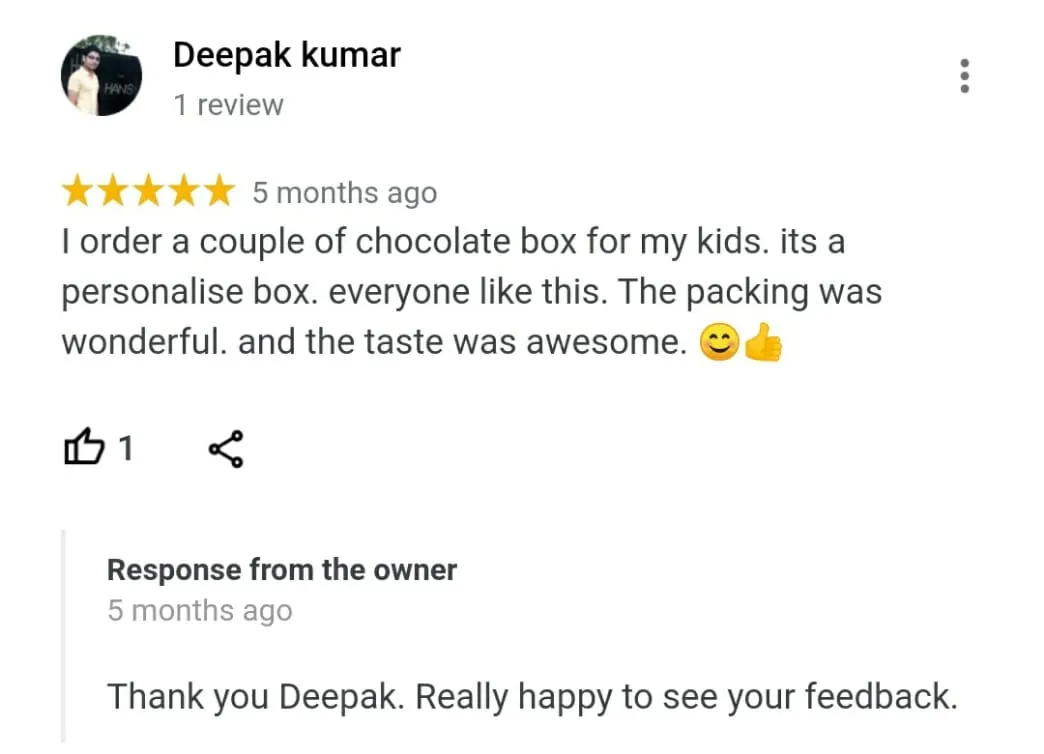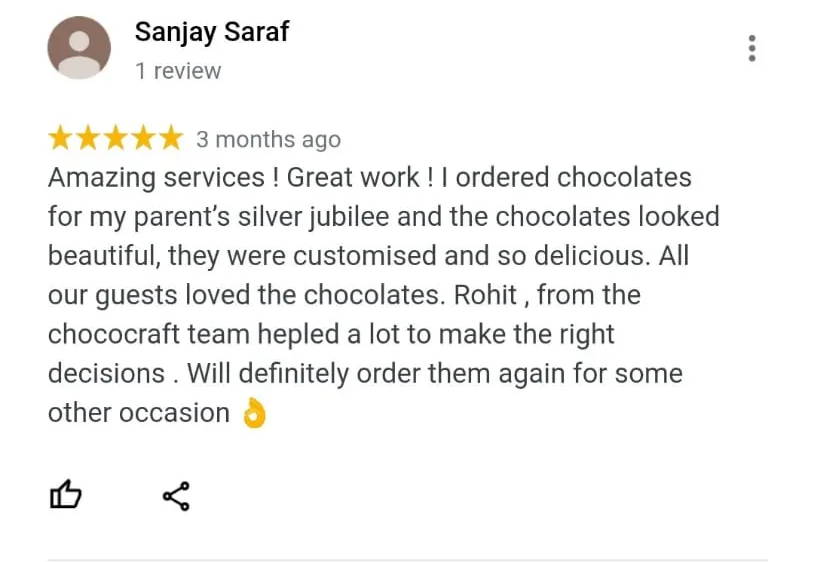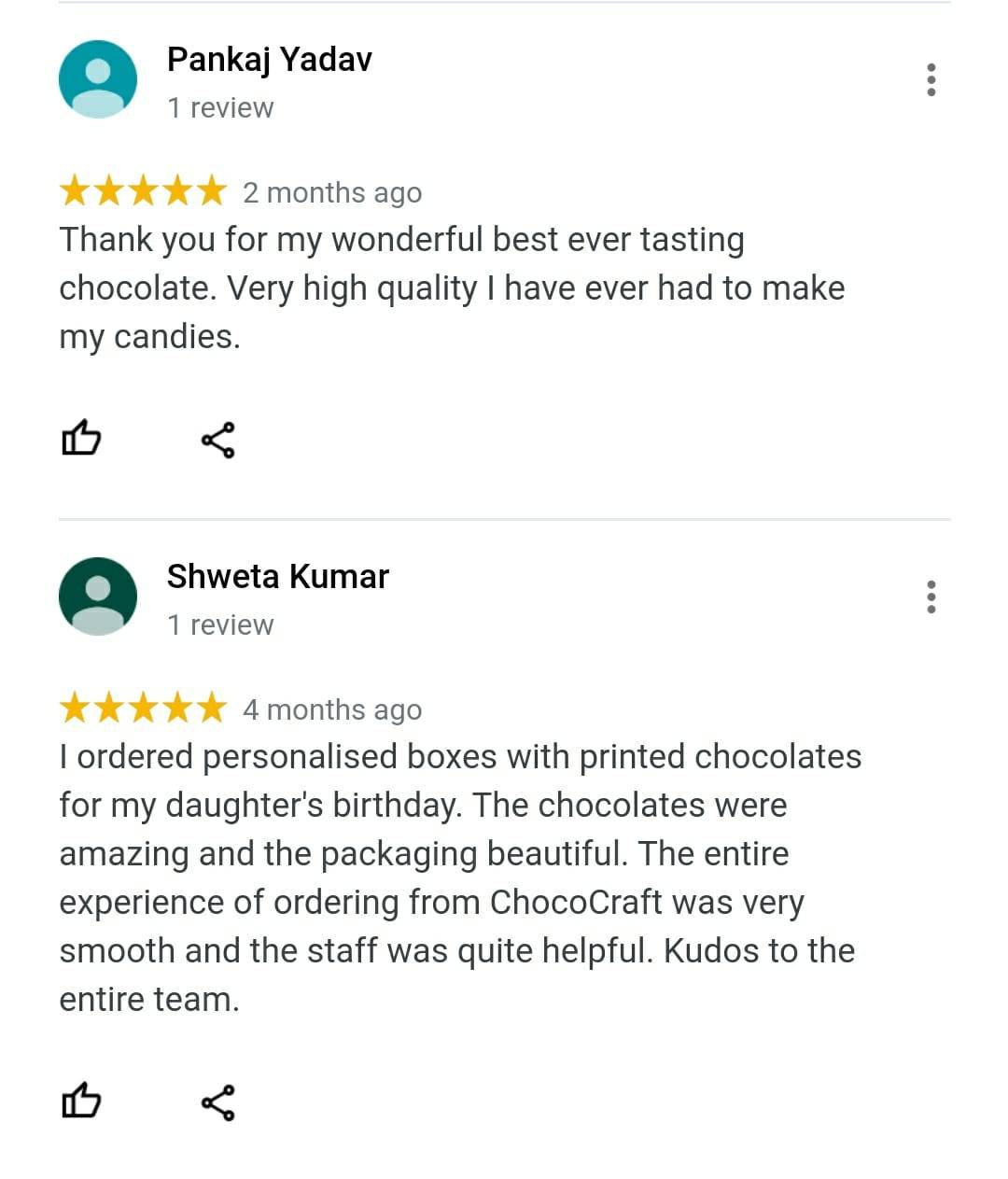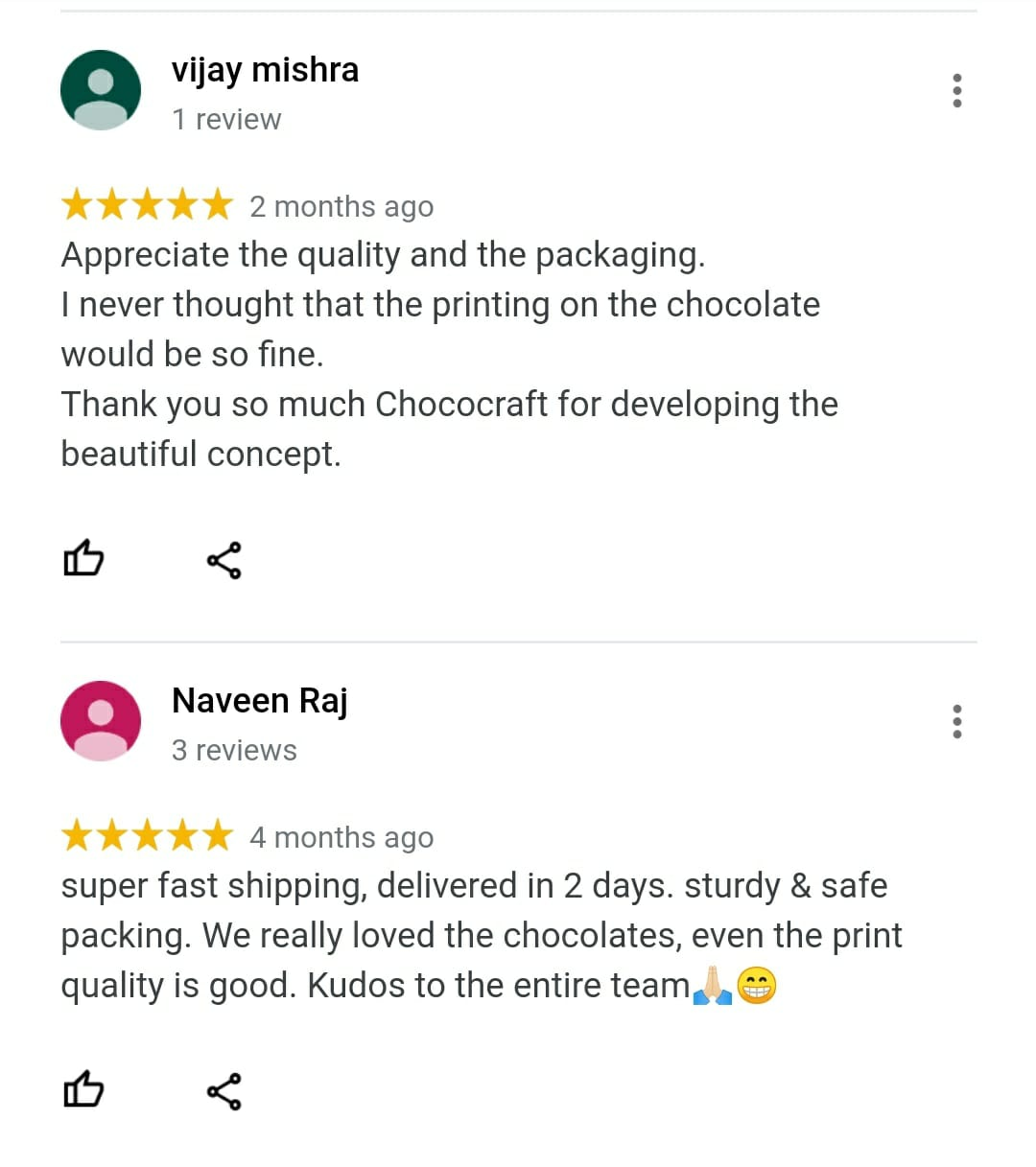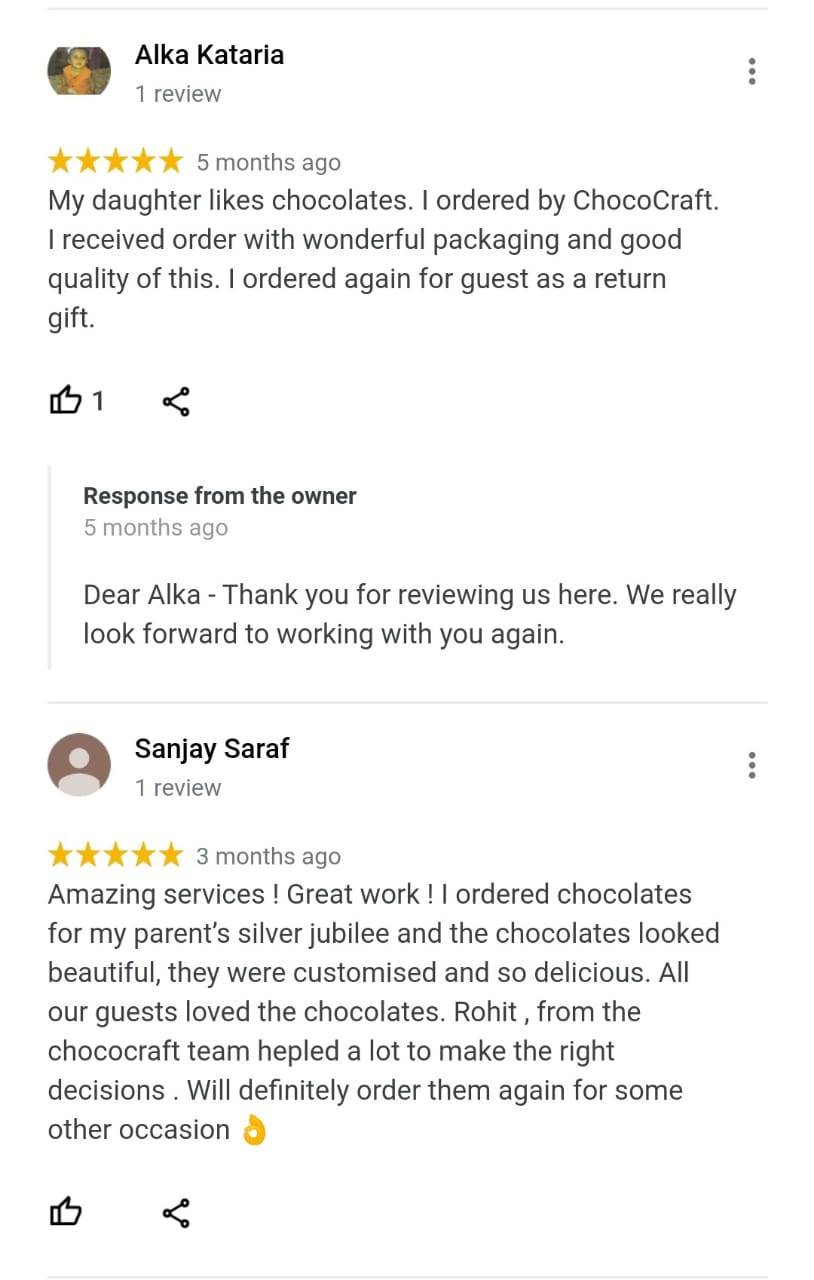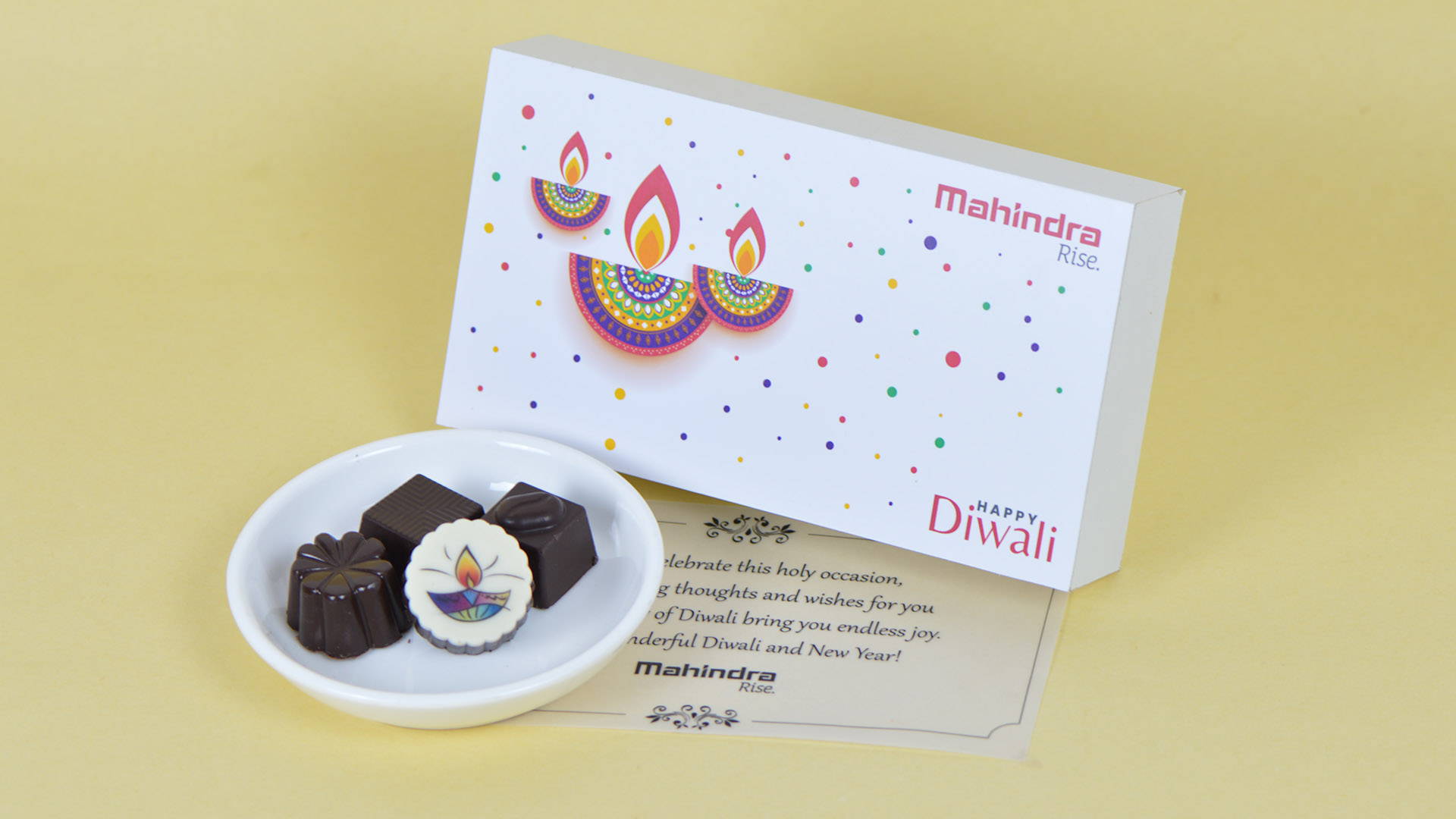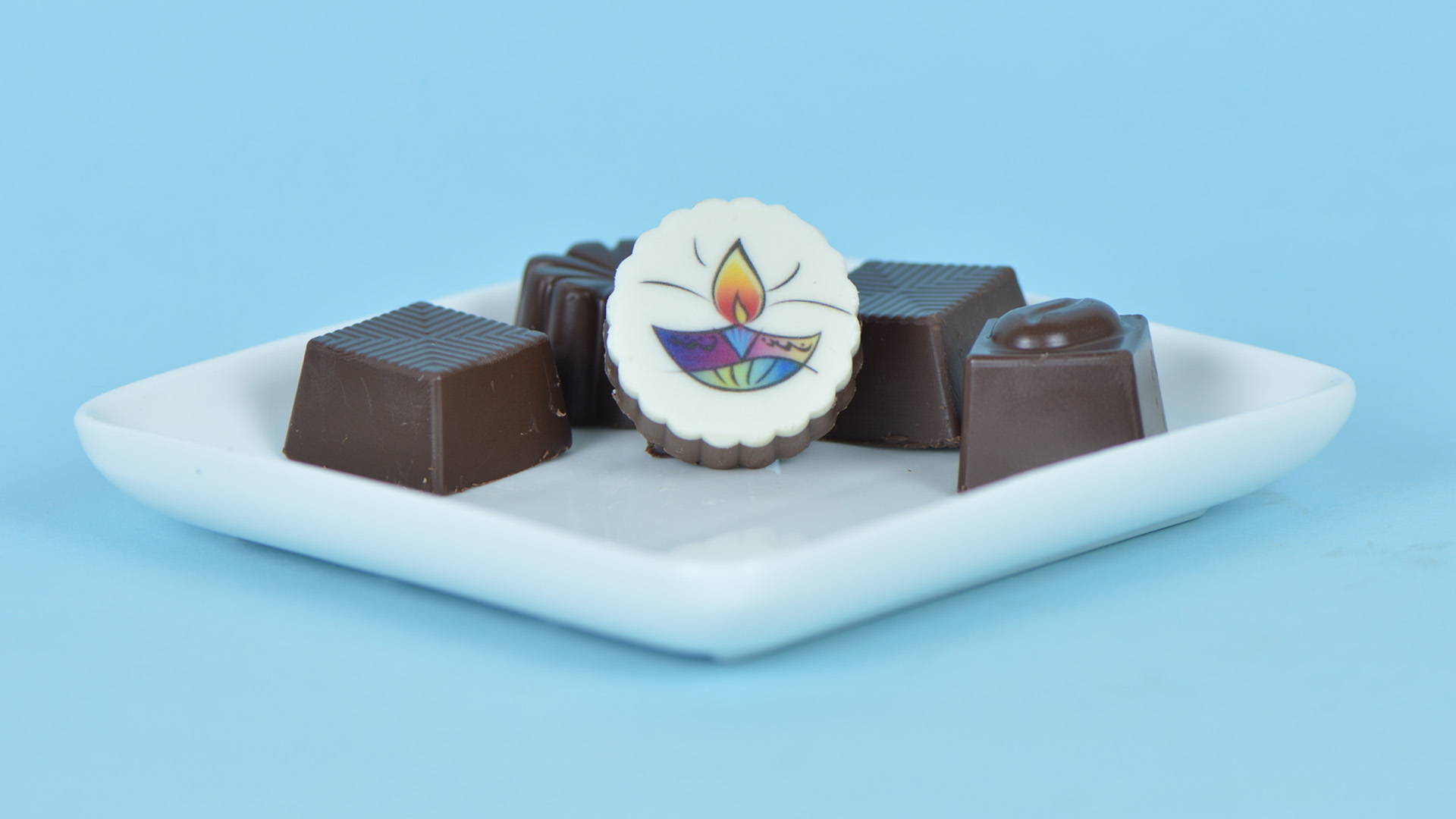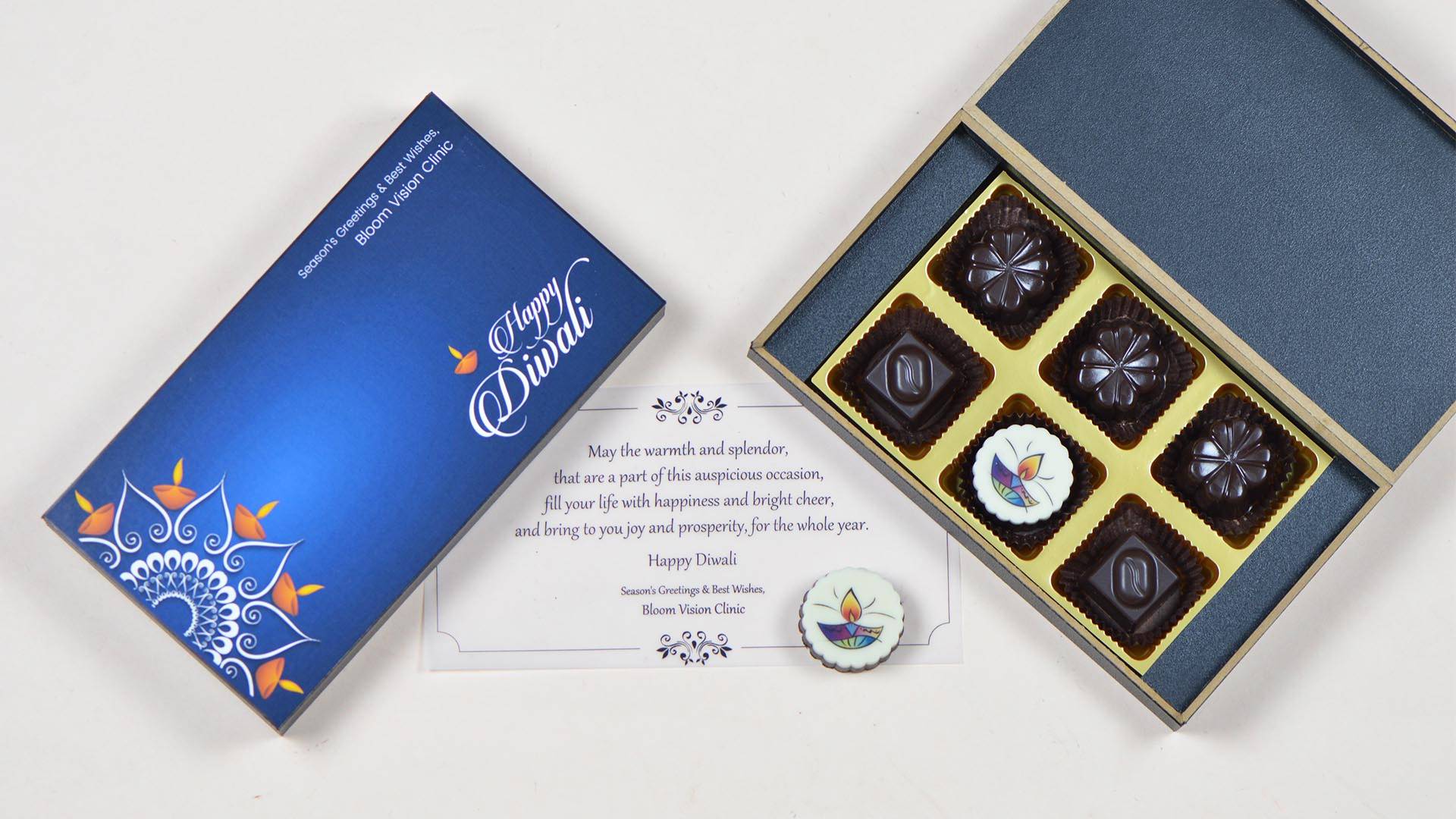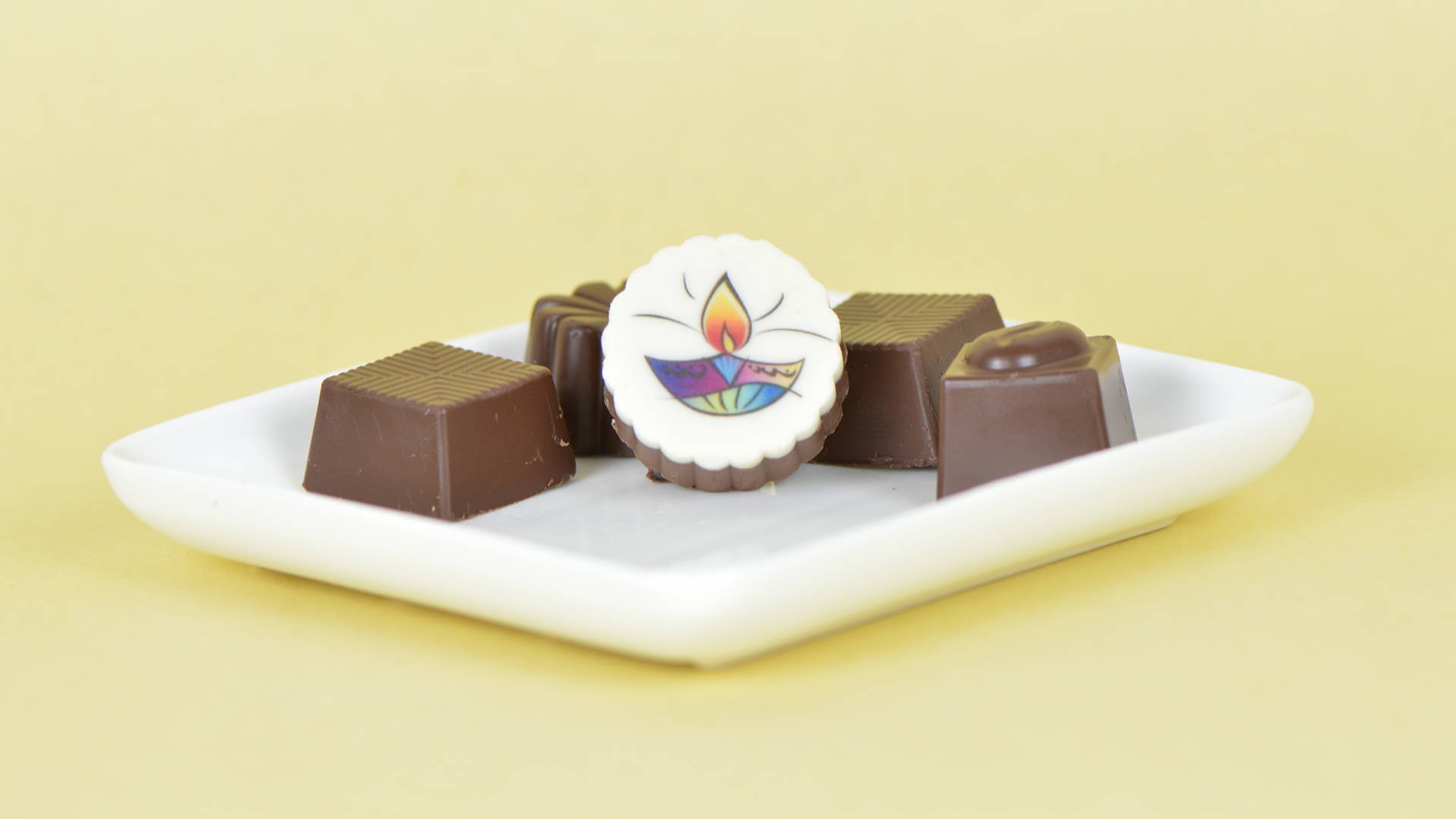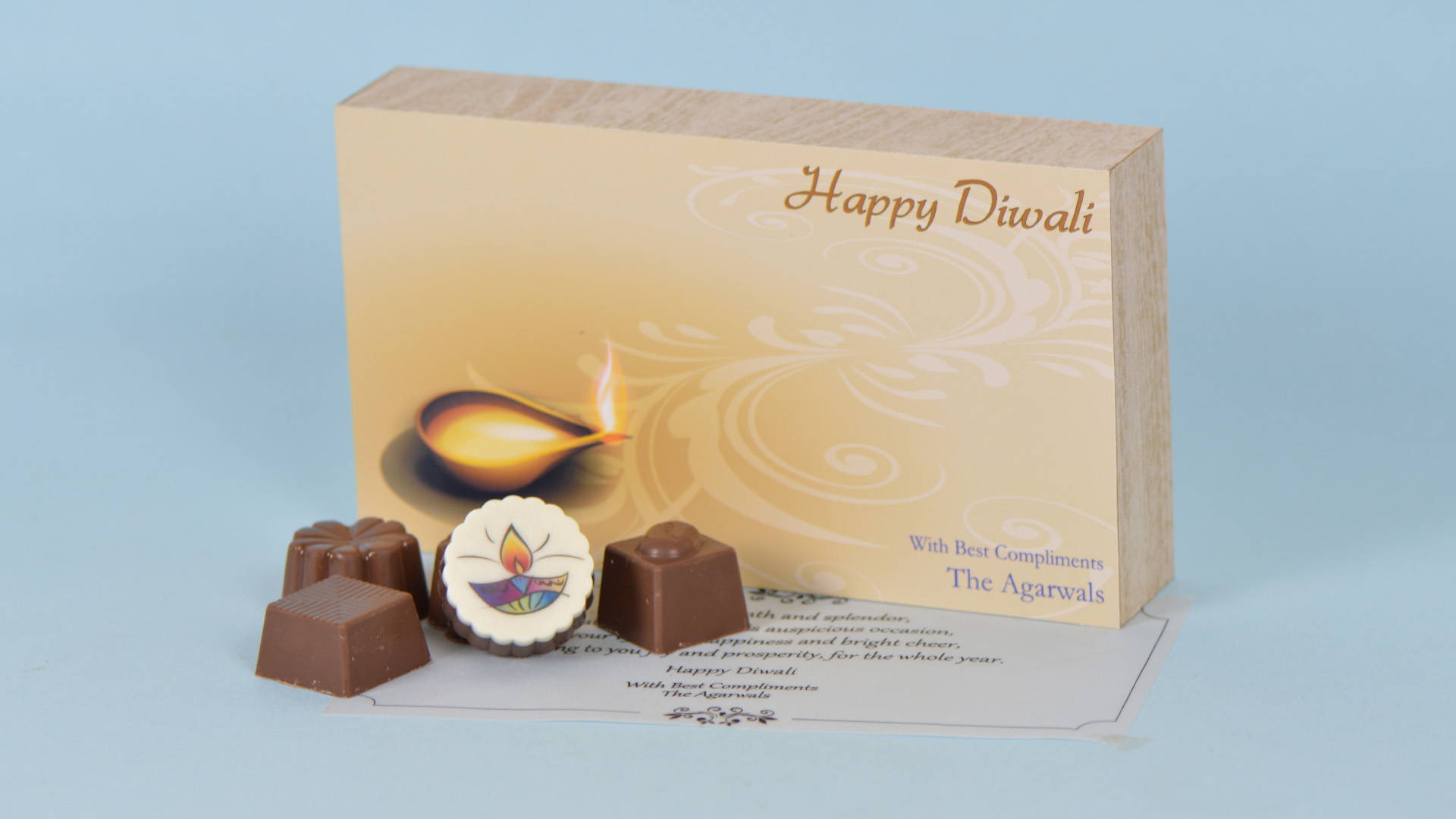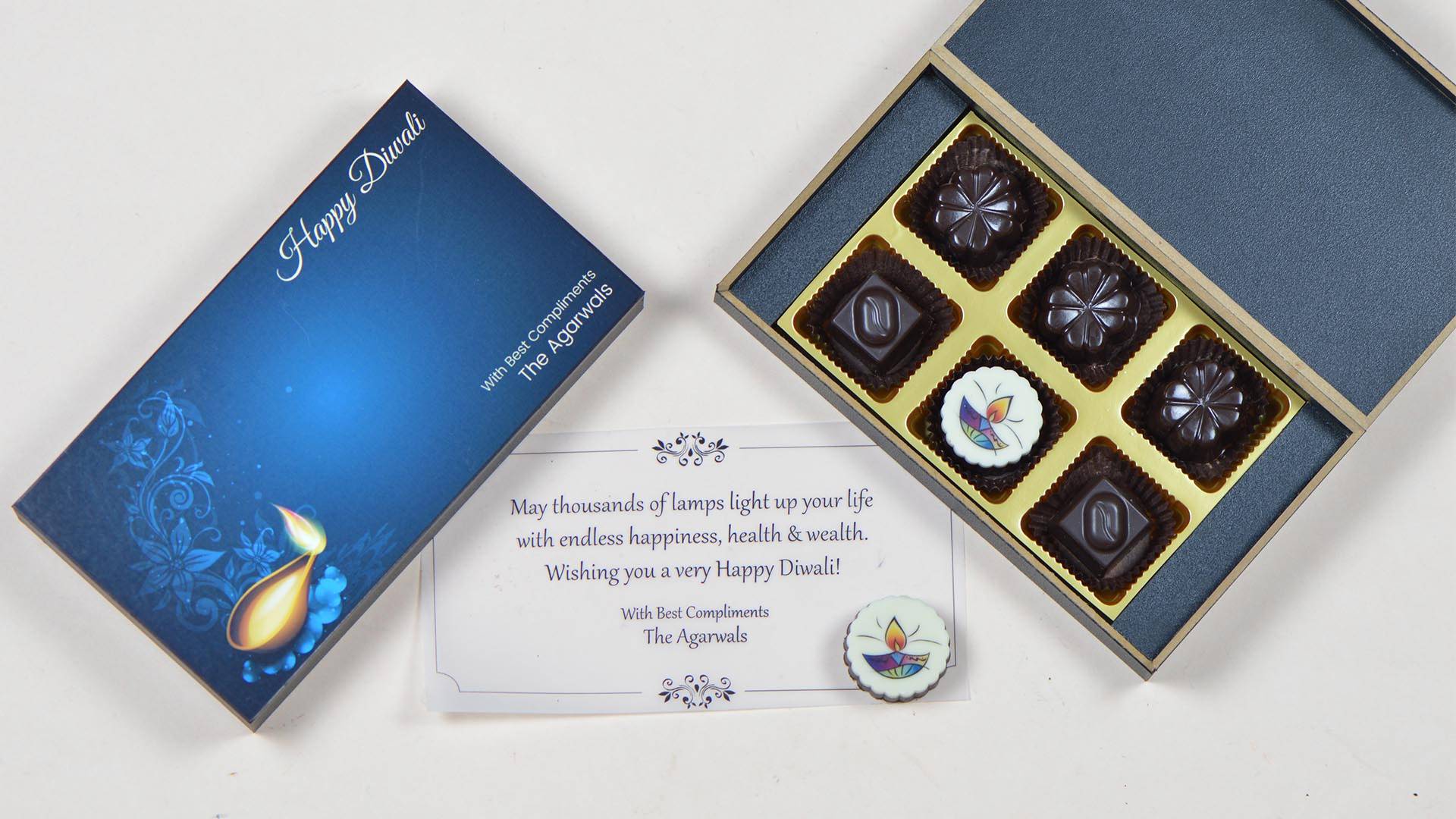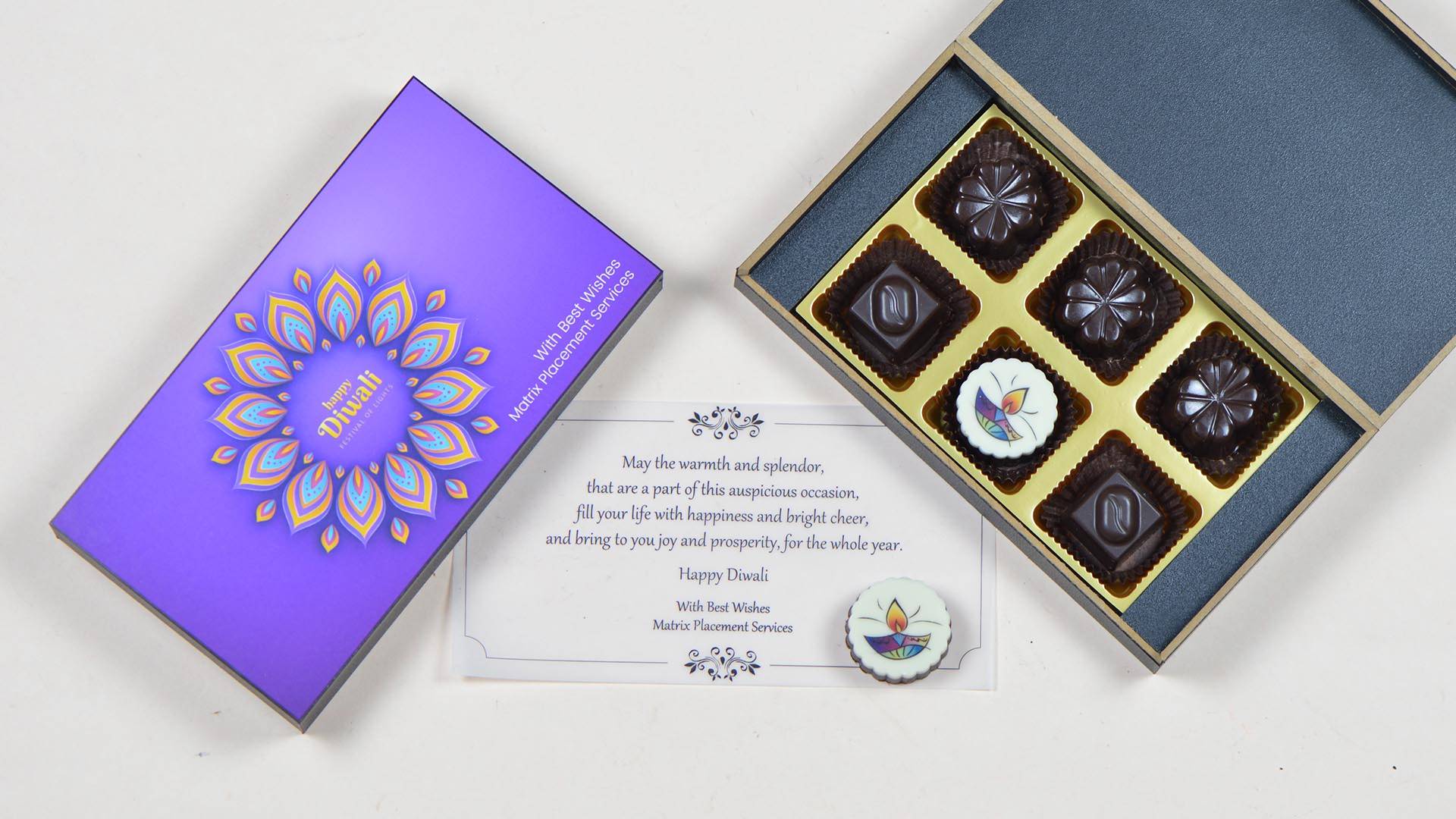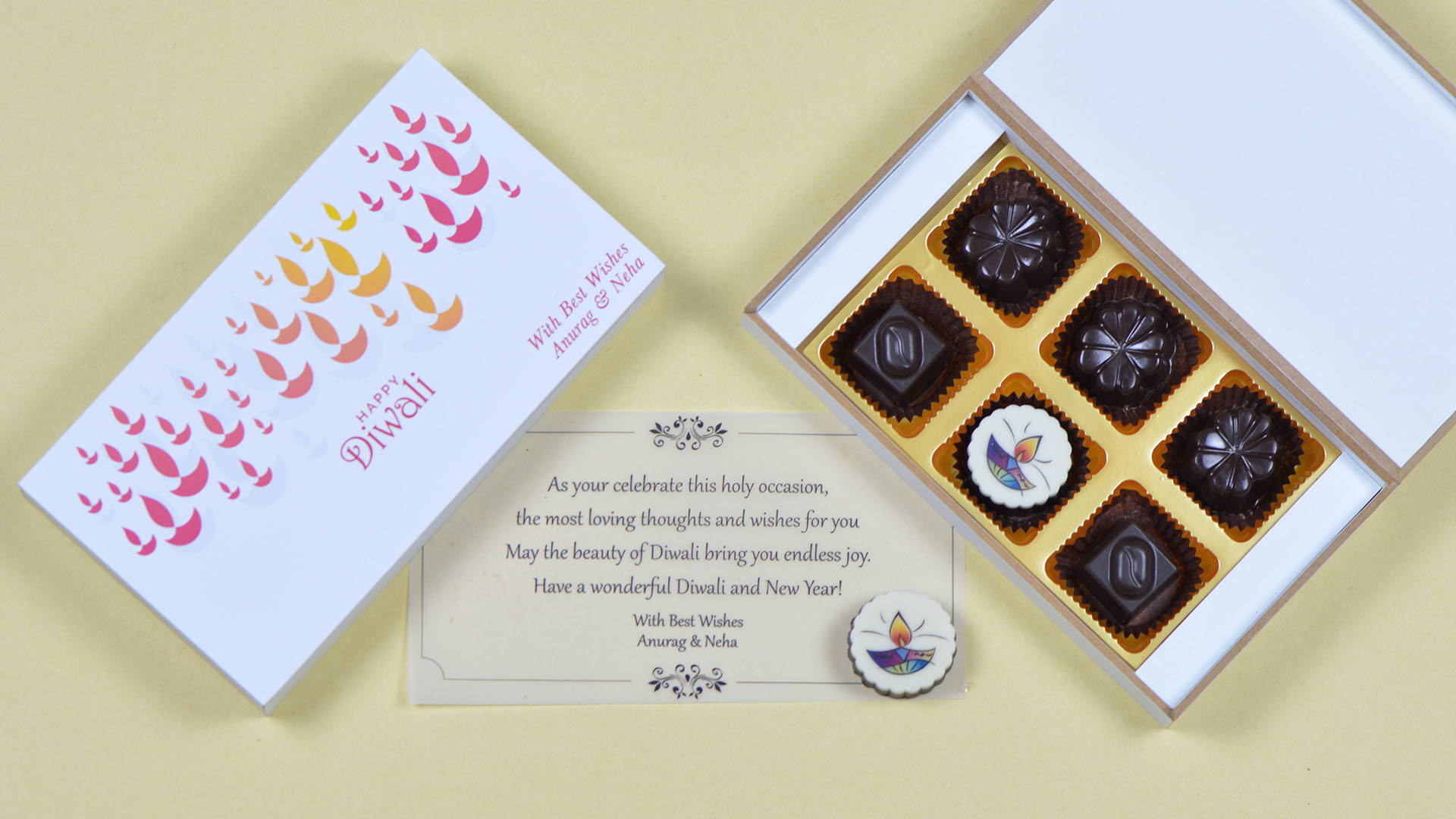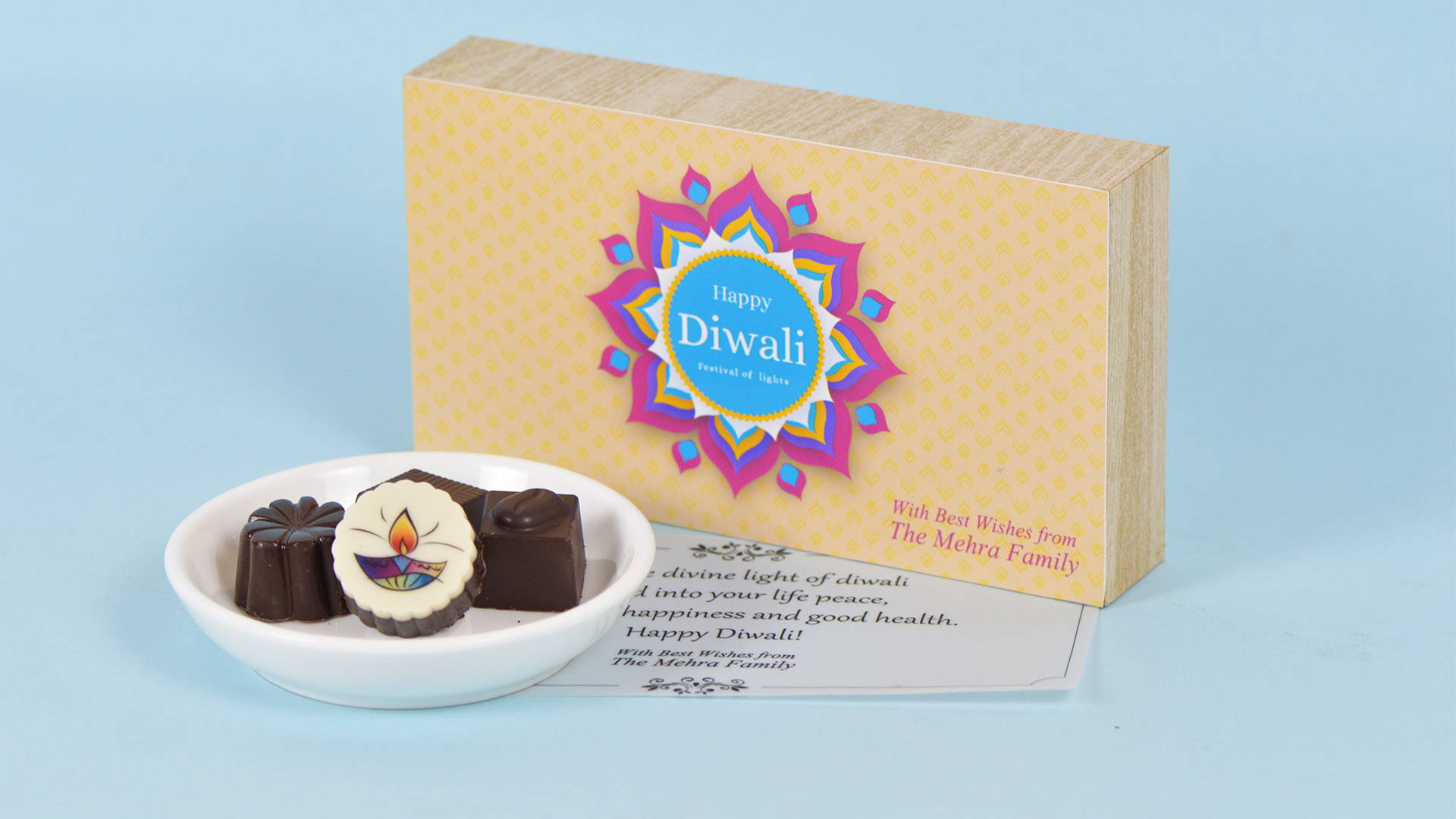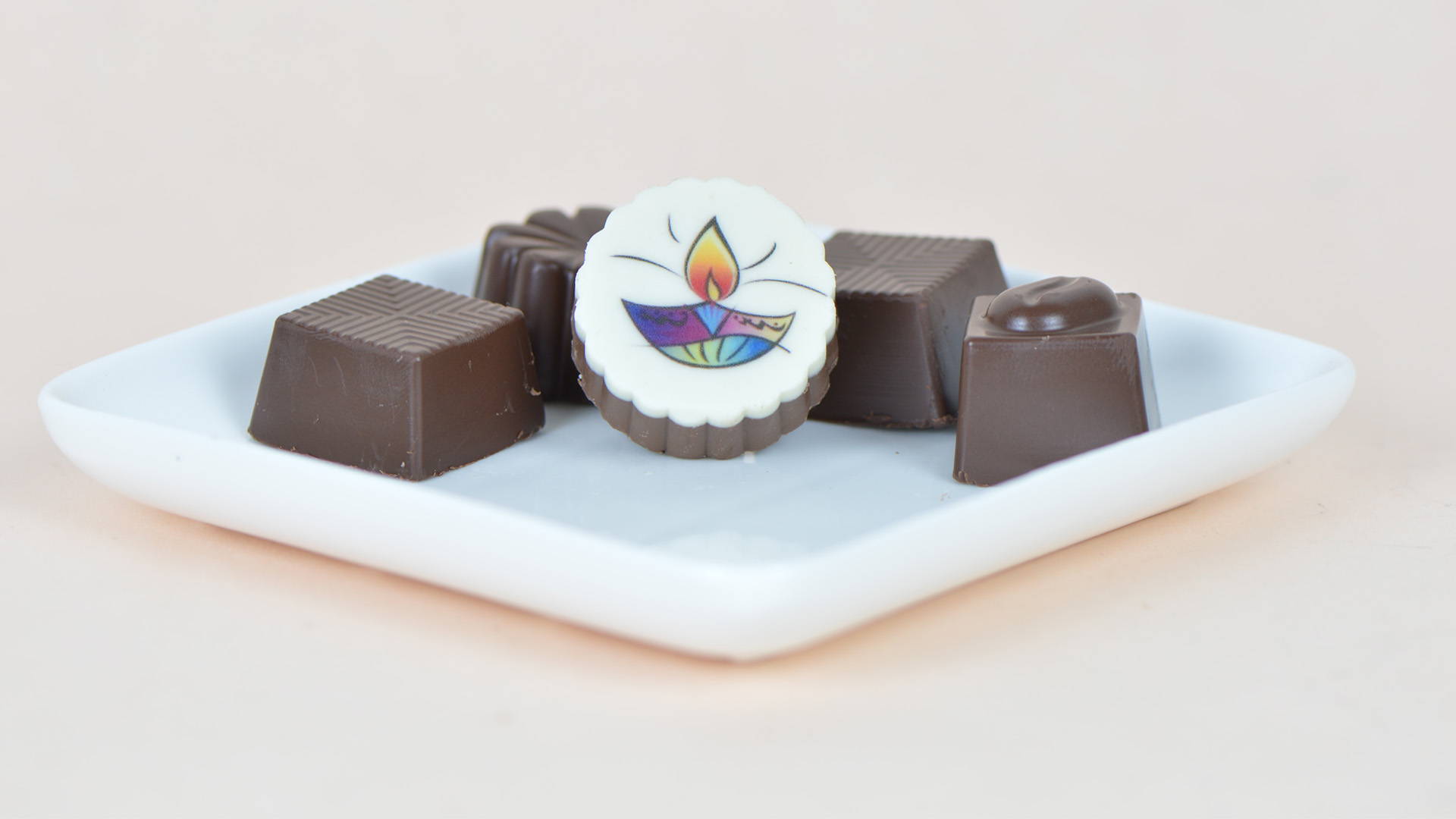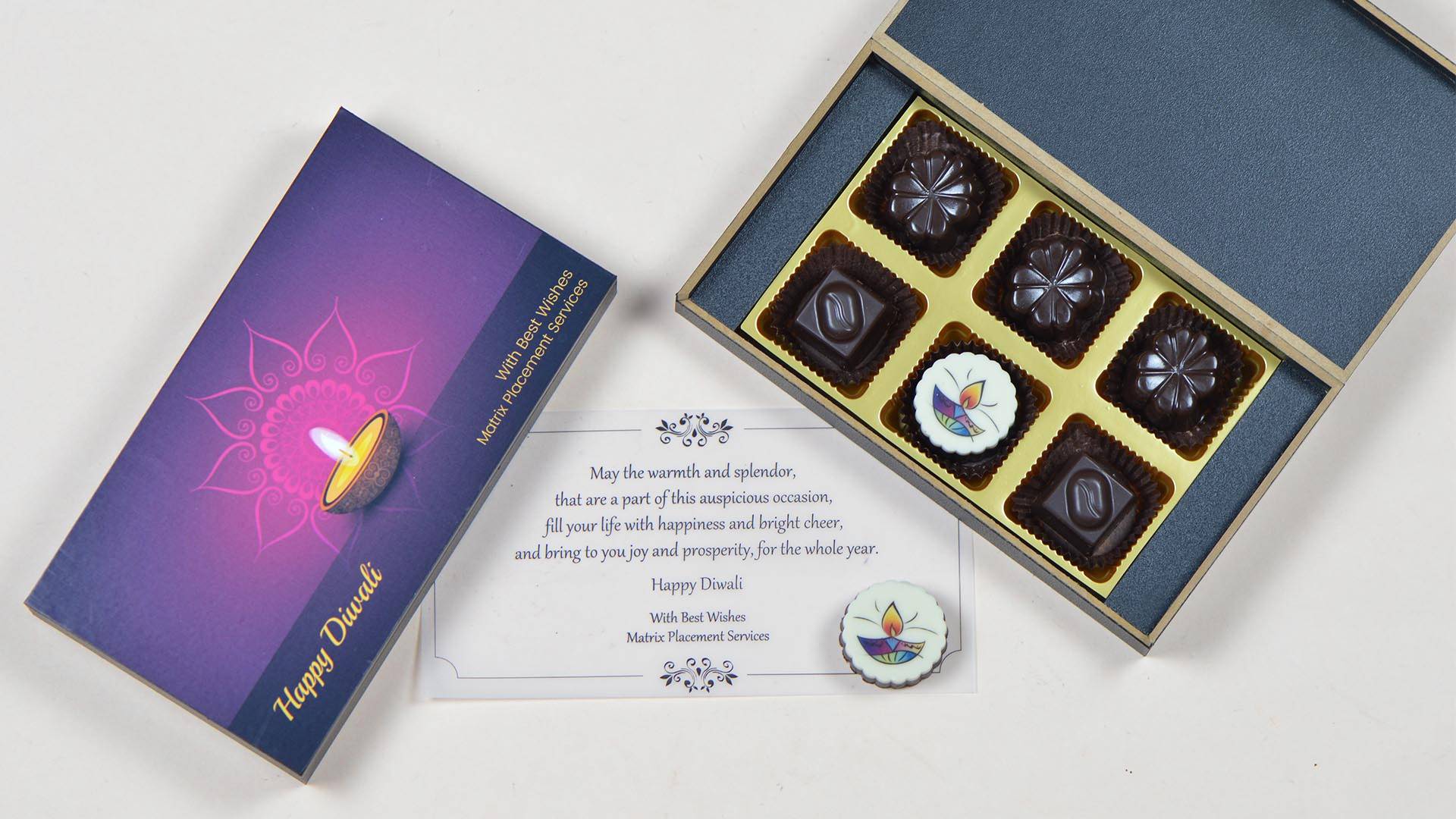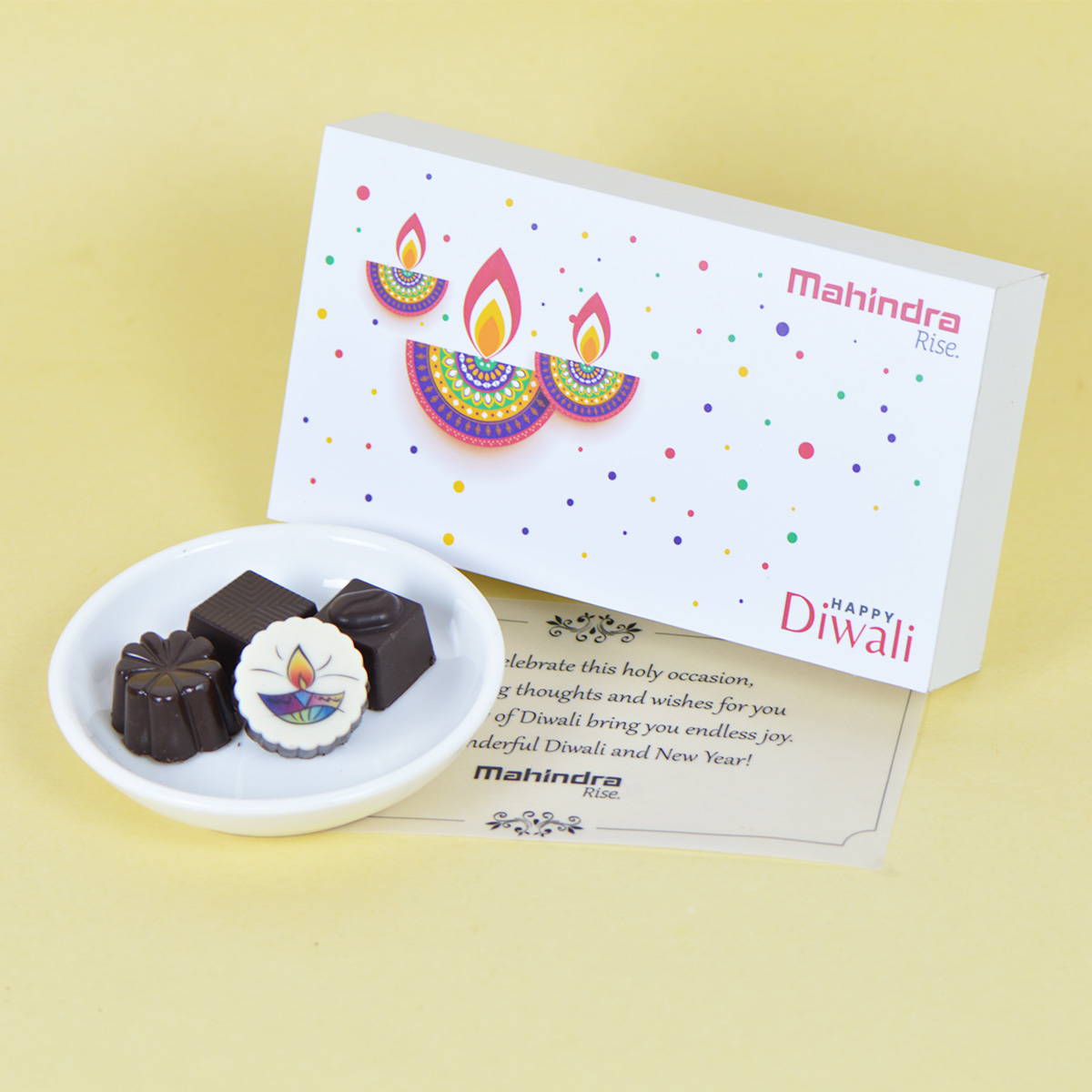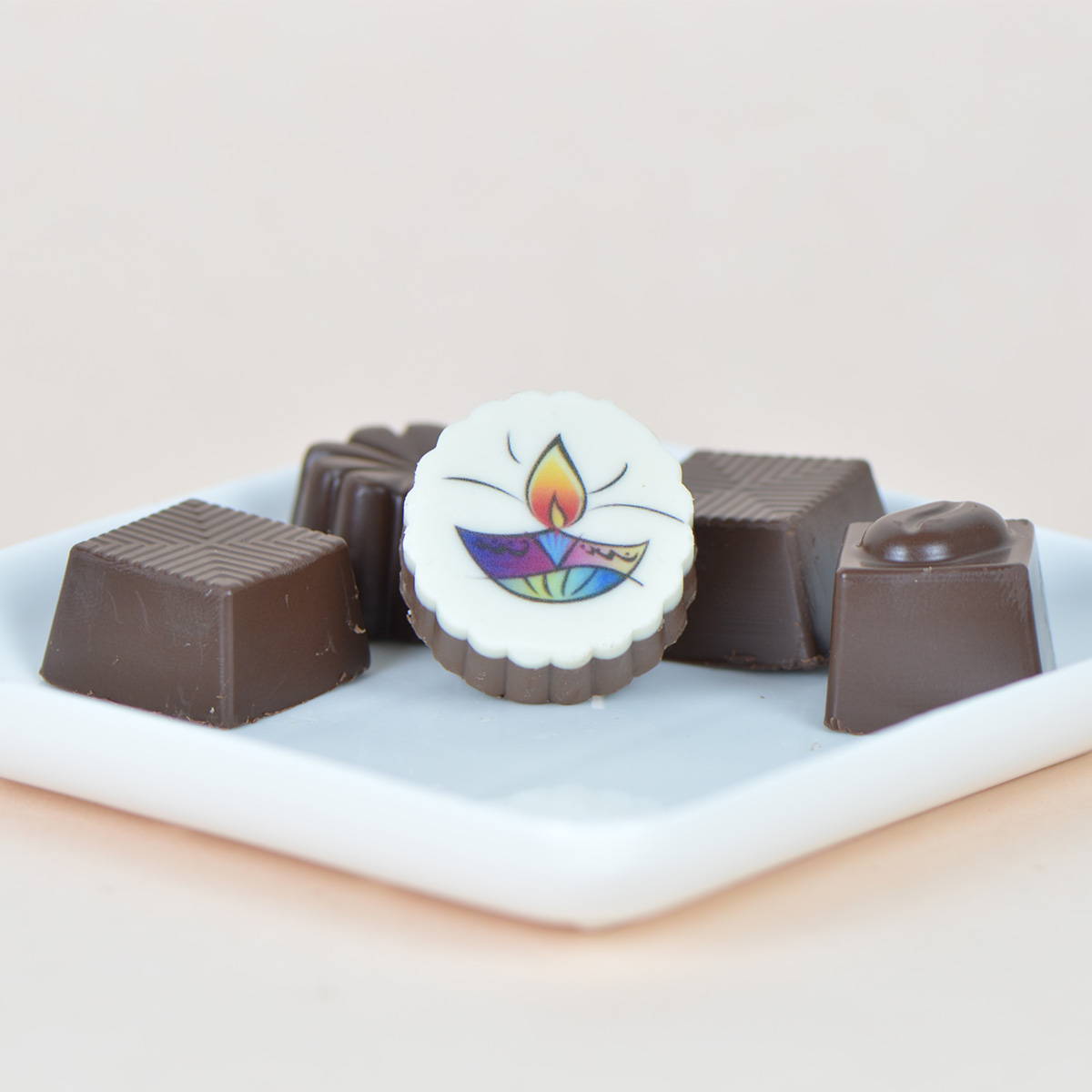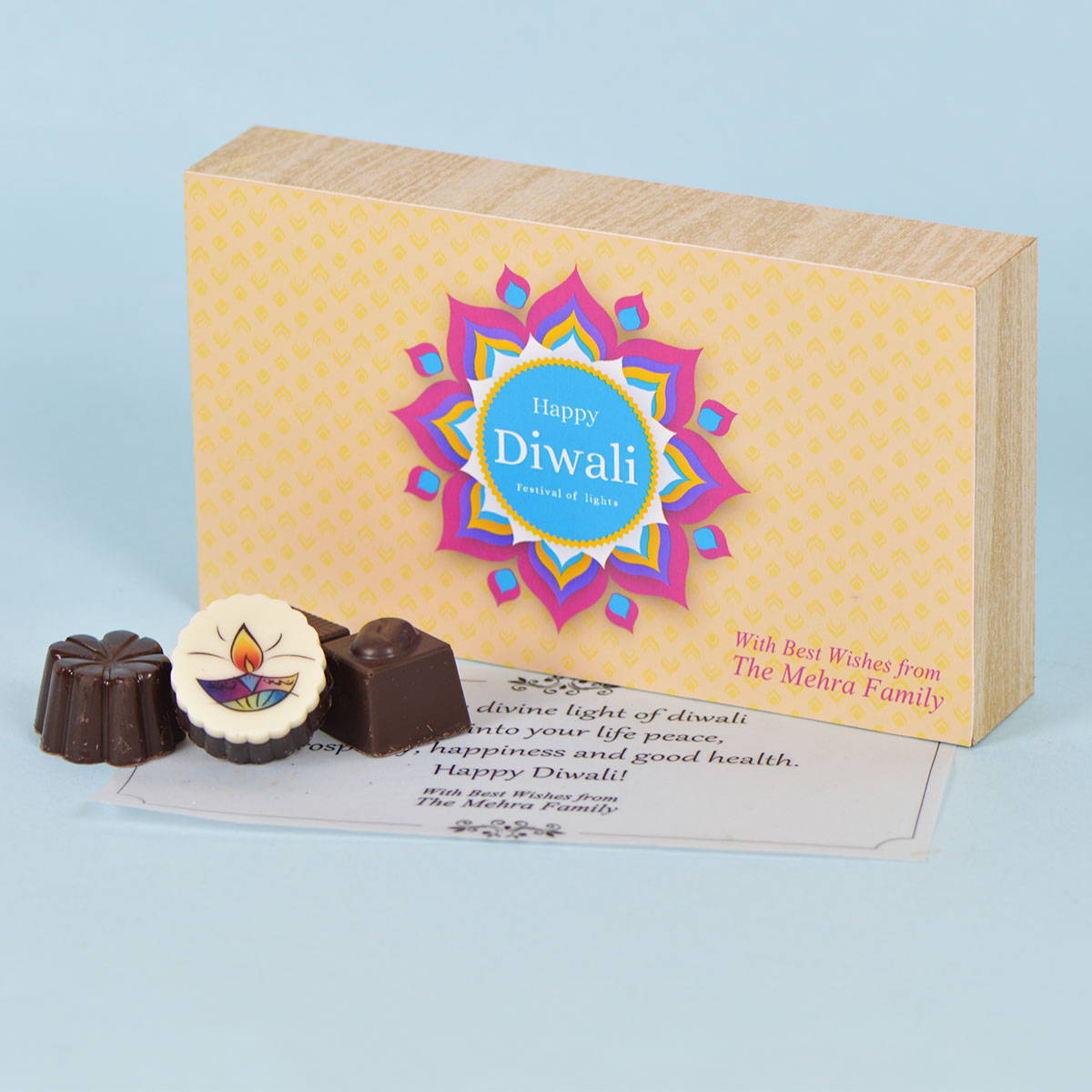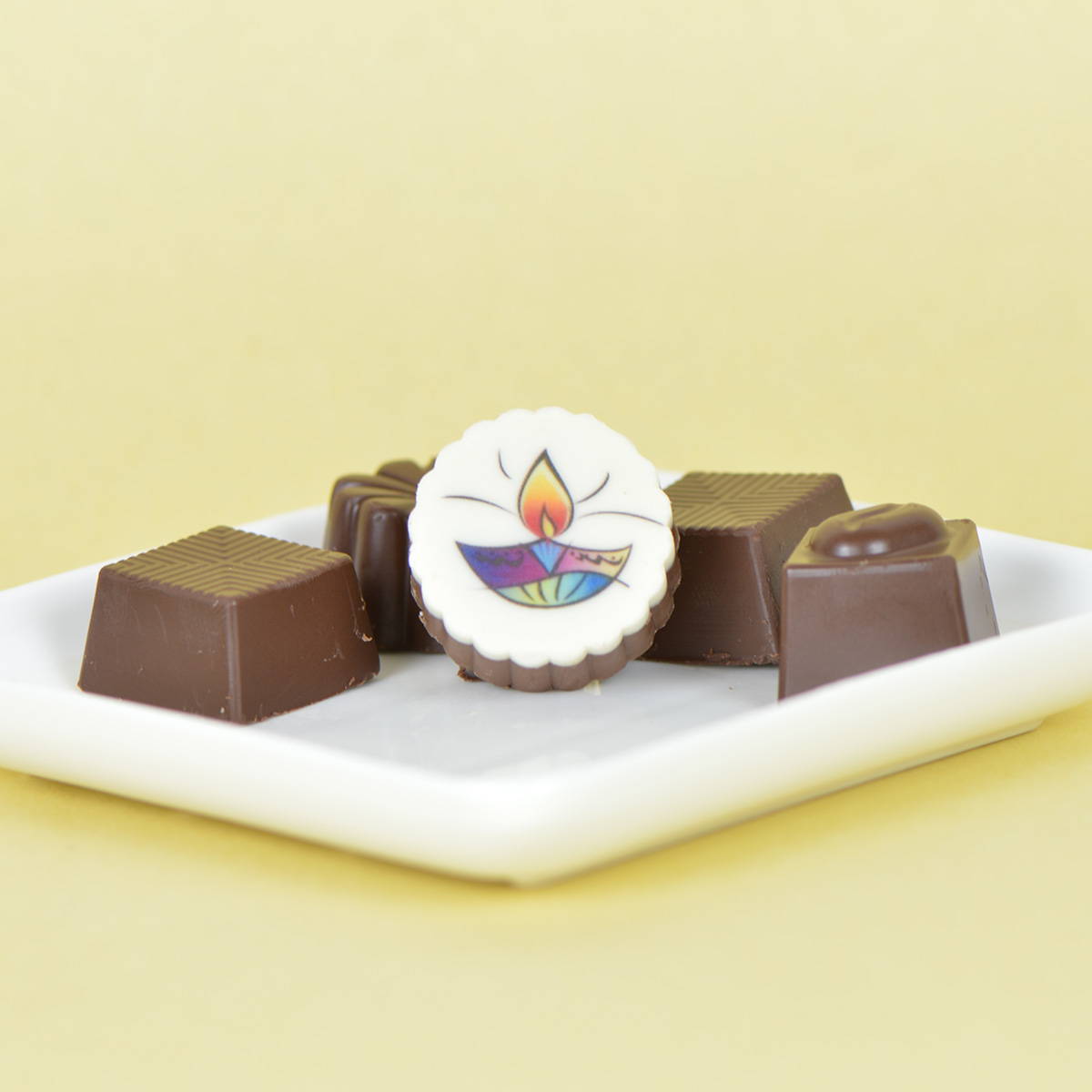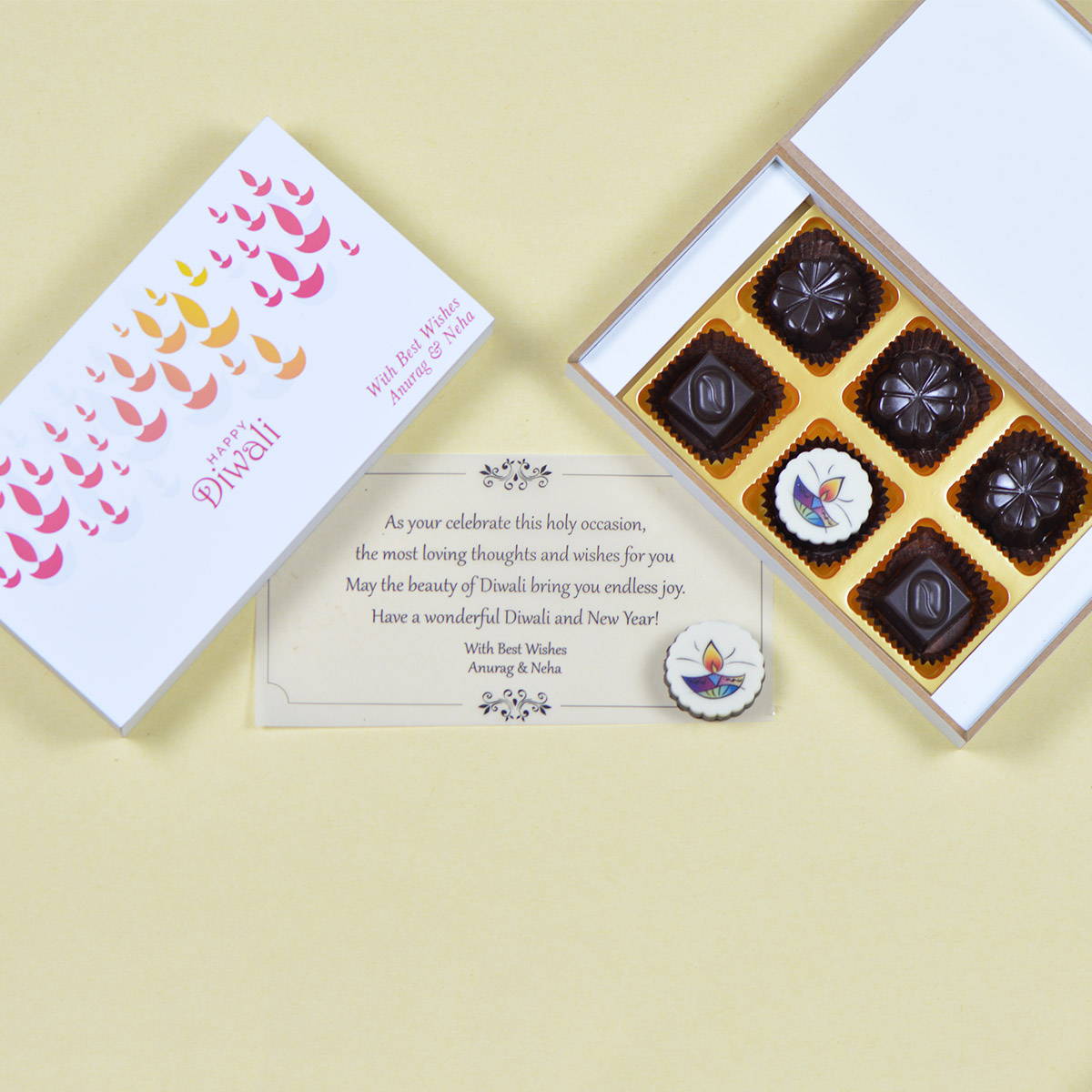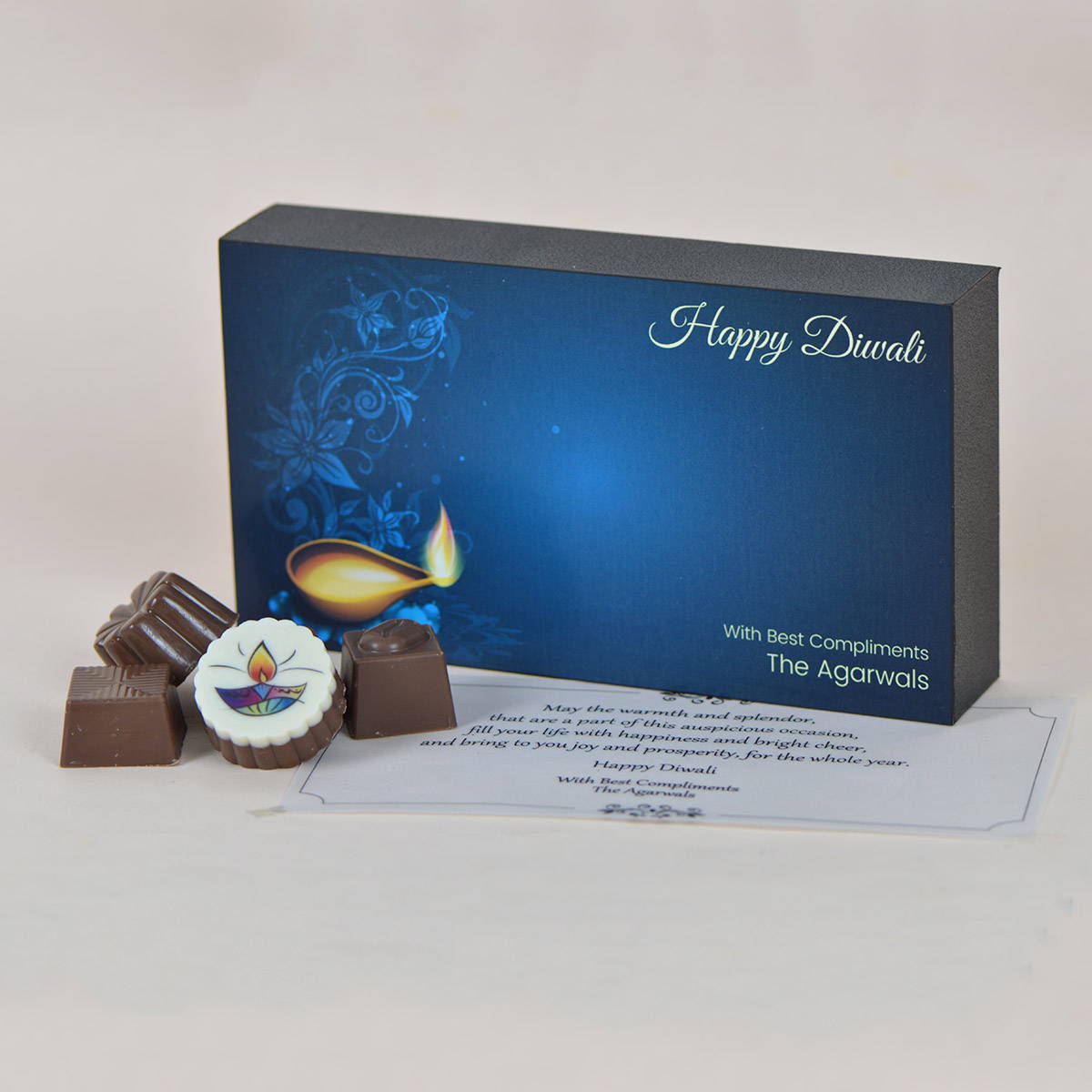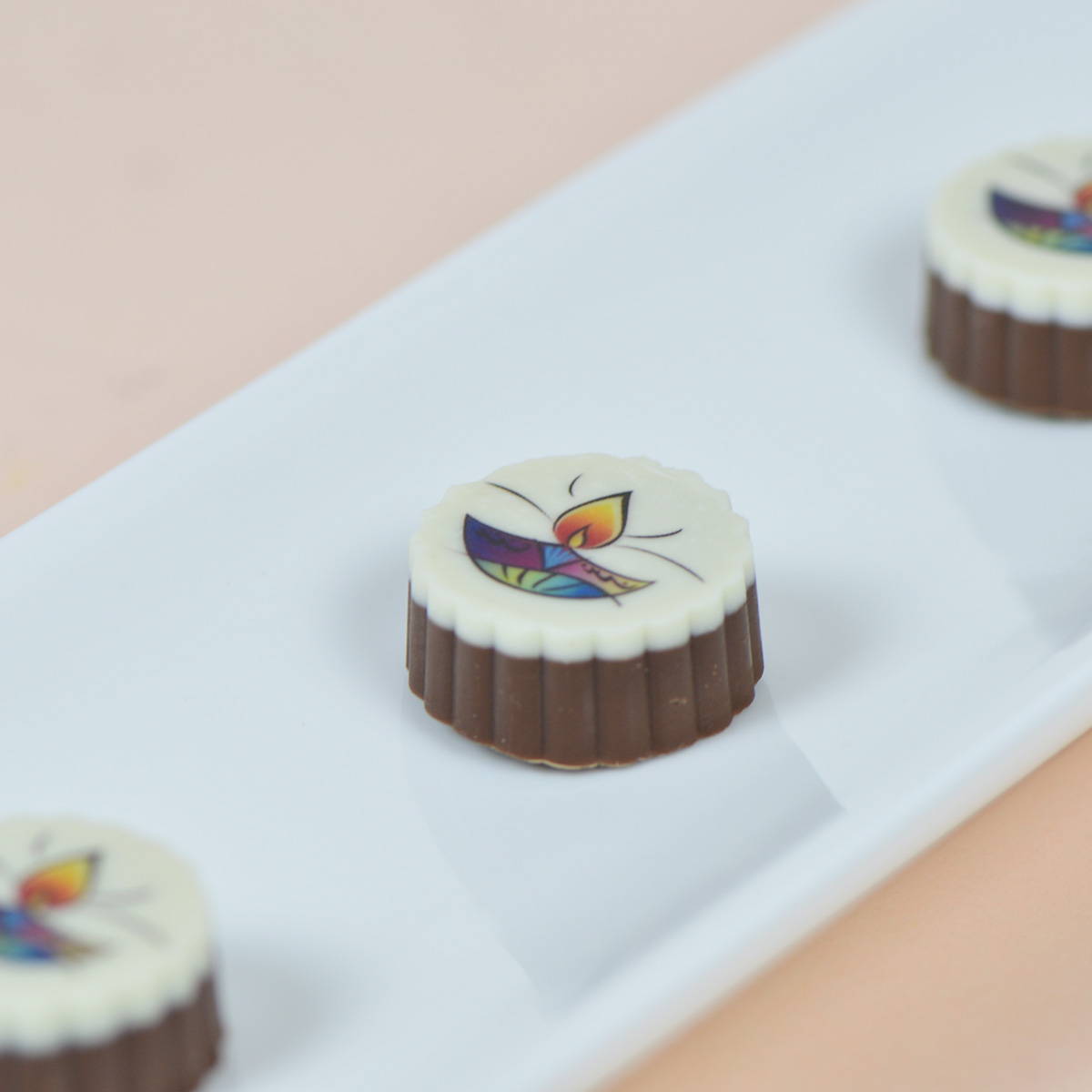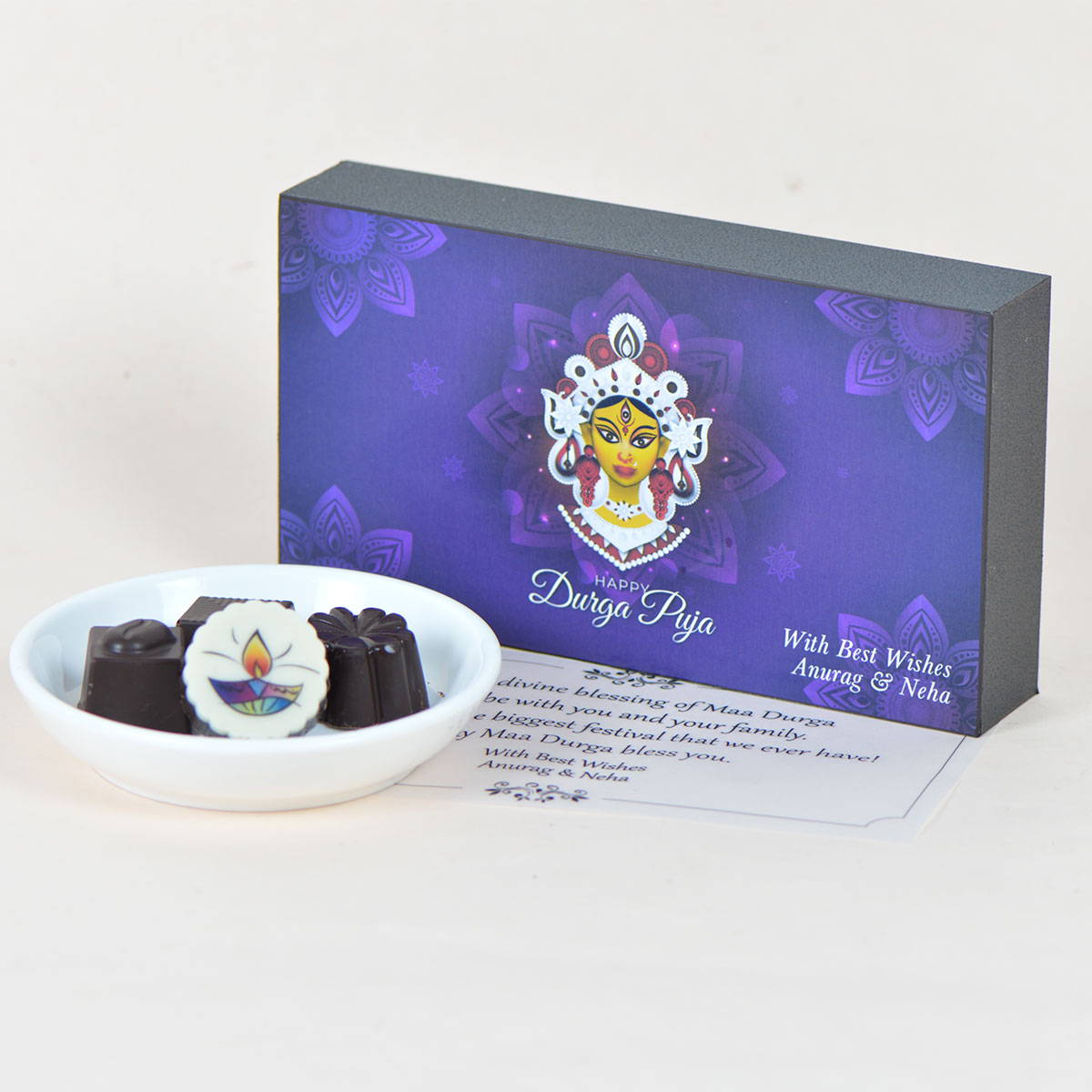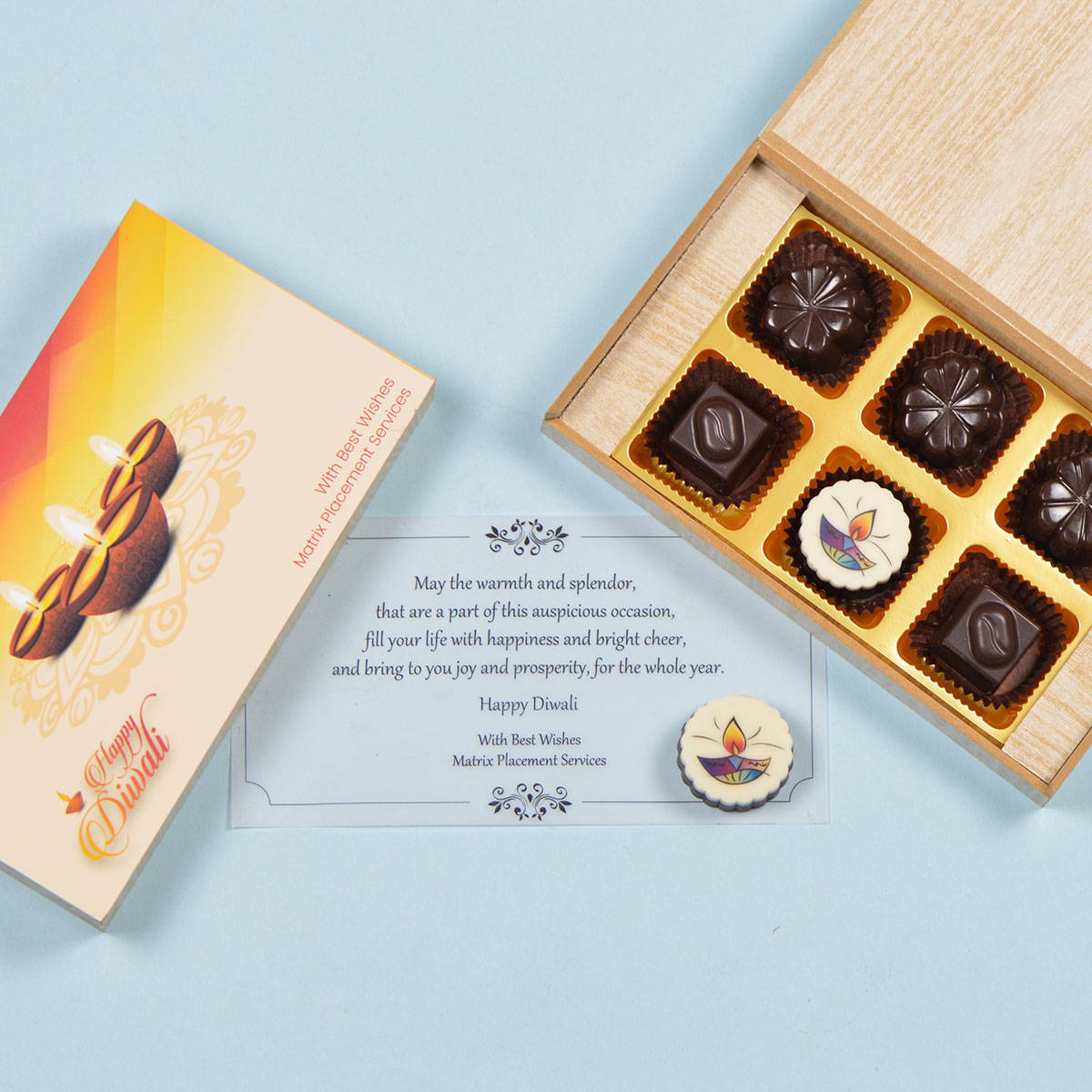 Chocolate gifts have lit up a billion smiles ever since they have been discovered as one of the most favorite treats. Chocolates are loved by people all around the world. They are made with cocoa bean, something that is more than four thousand years old. Chocolates are a great option today for gifts, especially for
Diwali Gifts. Diwali is the festival of lights and what better than a nice box of personalized chocolates to light up the day and mood of your friends and relatives?
A Short History of Chocolates
Cocoa beans were considered to be a gift from the gods by the Mayan civilizations. The people concocted a rich brew from it and also used the same for bartering. In the early days, these dark, mystical beans could get you a lot of things, such as dinner for a night, and much more, such was their value.
Coming to the present times, cocoa beans are still valuable because of their use for making the most favorite treat in the world, and that is chocolate. Chocolates are loved by people of every age, gender, color and creed. When it comes to chocolate, everyone stands united. They make the perfect treat for kids as well as adults, and there is hardly anybody who doesn't like this dark savory. Over the times, chocolates have evolved a lot, and today you can even personalize them as gifts and make your present a lot more special.
After all, chocolates and gifts are two of the most loved things, and it's like the cherry on top when they both come together.
Chocolate as Gifts
Personalized chocolates have come a long way and they are also the perfect treat for Diwali. Personalized chocolates are for those who do not like the idea of plain chocolates as gifts for their loved ones. You can now get their names and pictures on the chocolates and also include a nice, short message especially for them.
For example, if you are the CEO of a company and want to share this special gift with your employees, you can get each of their names on the chocolate pieces for special notes for them. Or you can get a huge bar that has everyone's share marked with their names on it. Your employees are not just going to love the idea but also feel appreciated for being included.
Personalization of Diwali Gift Ideas
Personalizing your gifts for Diwali is a great idea, not just because it makes the gift a lot more special, but also because it makes the receiver feel appreciated. Imagine your relatives and friends receiving chocolates that have special messages meant especially for them written in the chocolates, how cool would that be? Well, that's possible now!
Chocolates are a great gift for Diwali, more so when personalized. It is one of the most special Diwali gift ideas and you can really consider it the next time. Light up the smiles of your loved ones with this special treat and sweetest gesture in the literal sense!