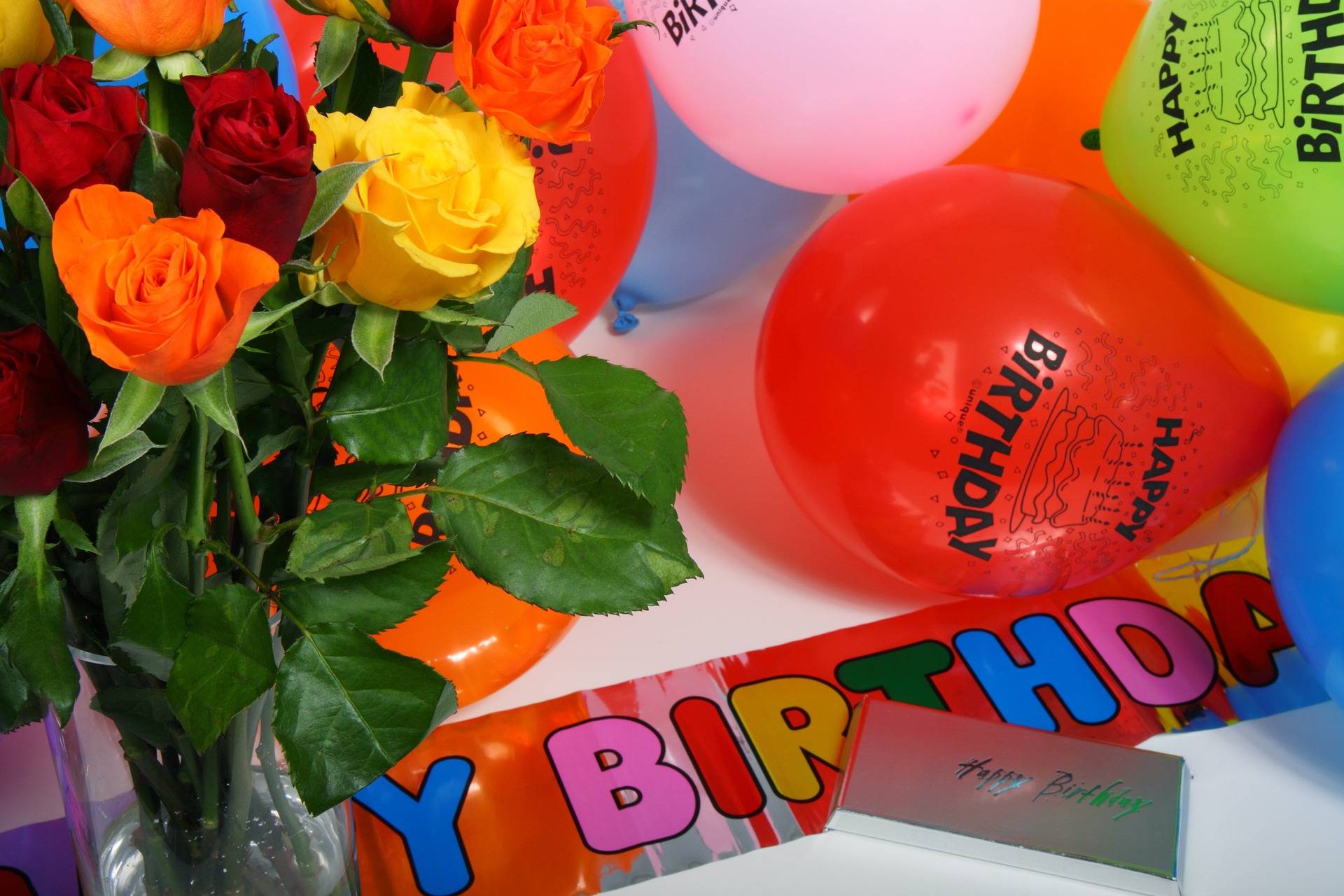 First Birthdays are celebrated with great pomp and show. They are milestones for both, the baby as well as the blessed parents. The enthusiasm for celebrating the baby's first birthday is unparallelled as joy has no bounds. Thus, this celebration not only involves throwing grand parties but also includes the giving them at fancy venues with themes for them as well as giving return gifts. Chococraft solves your problem of choosing the appropriate gifts by providing a wide range of customization options.
Birthday return gifts from Chococraft come in a customized wooden box which consists of an assorted of chocolates which can be customized too. You can choose from printed and non-printed ones. Anything from a photo to a message or a combination of both can be printed upon the box as well as chocolates. The chocolates come in a variety of configurations and you can chose as per what suits you. Picking up return gifts for the first birthday party is not an easy feat as you are looking at something that is useful, relevant, affordable, memorable and most importantly, appealing. If you want to make your return gifts special and memorable, here a some cute return gift ideas for a First Birthday Party: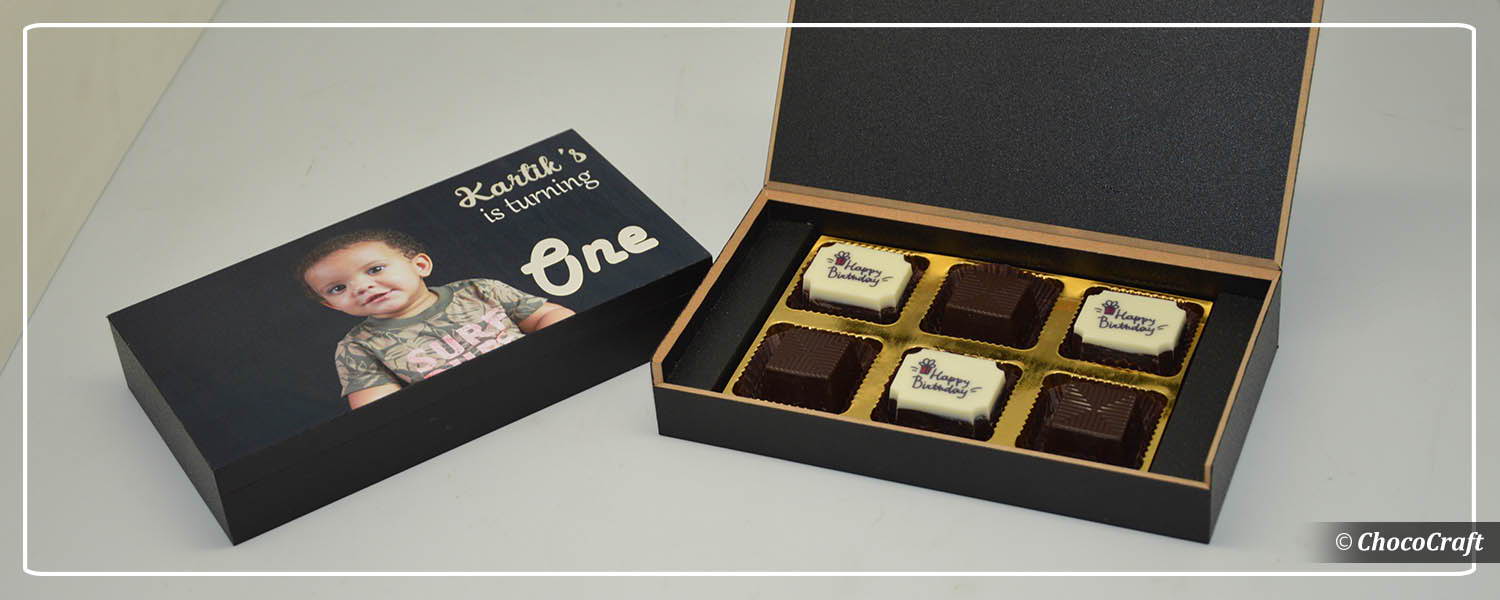 #Idea 1: Colorful Sippers, Plates
Toddlers are fond of milk and if not are at-least forced to drink it. Since this is the phase of learning to independently, colorful sippers with illustrations are attractive and thus help in luring the kids to have them and drink from them.
This will be a delight to the babies and also serves the purpose of them drinking nutritional fluids from them. Choosing vibrant colors for the sippers will help in attracting the kids. If you have a theme party, you can easily get theme based sippers custom made or sometimes even readily available in the market. Since kids generally can't eat what the entire family is having, having their own utensils makes them feel special too. No matter what your budget is, you can easily find appropriate gifts which suit your pocket as these are available in a variety of price ranges.
#Idea 2: Books
Right from descriptive picture books to story books, books never fail to intrigue people of any age group.   Books these days come in a variety of textures and illustrations too. Animal and plant illustrations, alphabets etc. in the books also help in the learning process of the baby. Short story books are also available. The colorful pictures, funny illustrations help in receiving the attention of the child. The short stories are intriguing and thus can also help the parents carry out their chores while the baby is engaged in going through these books. Board books specially make for kids are available that ensure babies don't end up eating the paper. Regular paper books are available in almost any other store too. With books too, the question of affordability isn't in picture as these are again available in a variety of price ranges. Since there's a large range of such books in the markets, you don't need to worry on the repetition of gifts either.
#Idea 3: Jar of candies
Who does not like Candies? As much as parents try to minimize the candy intake of their kids, candies are the to go items when it comes to getting something done that the kids don't like in the exchange of candy. Thus, a box of candies will always be received with lots of excitement and kids enjoy every bit of it. It will be a delight for the toddlers. You can customize and hand picks the different candies in your jar. Adding different color candies will make the box attractive too. Adding gems and mom's will give the desired colorful touch. You could also add some homemade healthy candies in your box. Nutritious candies are now available in the market too. In-order to make it nutritious, you could also add a couple of dry fruits in your jar.
#Idea 4: Bags
Baby girls love to imitate their mothers and guy their fathers. Bags chosen appropriately for guys and girls are hit return gifts for a first birthday party. Barbie, Dora and Princess Bags for girls whereas Super Hero inspired bags for boys are popular return gifts. Carrying bags around the house or wherever they go, makes the kids feel special and older as they look up to their parents and try to imitate them in every way possible. There are loads of options when it comes to selecting the type of bag you wish to give. You can chose from sacks, hand pouches to shopping style bags as return gifts. If your party is theme based, you can easily get the theme incorporated upon the bag design. Kids love sporting these bags everywhere and parents don't have a problem with them either, making them the perfect return gifts for your baby's first birthday.
#Idea 5: Toys
Each baby has his/her favorite toy which is the dearest to them. Right from a jigsaw puzzle to magnetic alphabets, toys include a large rage of items that are appropriate return gifts for your party. You can opt for picture puzzles or block games like lego which kids can keep on playing for hours. These colorful pieces are attractive and one of the best ways to productively engage the baby. Almost every baby loves splashing water and thoroughly enjoys doing it every day. You can also give colorful bath toys which are readily available. Choosing theme based toys for the party isn't a big task since you have a lot of options to explore. Here too, the gifts can be chosen as per you budget thereby making them one of the most sought after and useful birthday return gifts.
These are the most easily available and popular return gift ideas for first birthday party. Others include Princess and Superhero caps, Soft toys, DVD's etc. But, always remember, what you give doesn't make a big difference as long as you give it with lots of love.